Create a Mockup Design for Mediamodifier and Win $500!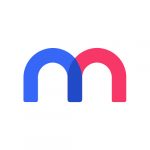 Mediamodifier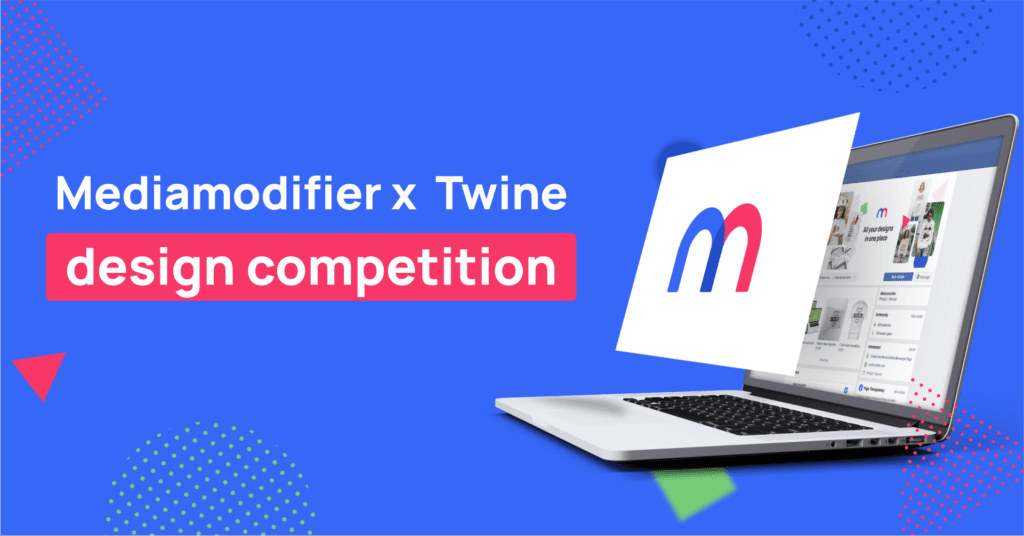 Unlock your creativity with the Mediamodifier x Twine design competition! To enter, all you need to do is create a design (or use an existing one), place it on a Mediamodifier mockup, and share your work on social media with our competition hashtag (#MMxTwine).
The main goal of this competition is to empower freelancers with the tools to create beautiful designs and mockups in seconds! To do so, we've powered up with Twine, a platform that brings together companies and quality freelancers. 
The competition takes place between 5.10.2021 – 5.11.2021
What's in the design competition prize pool?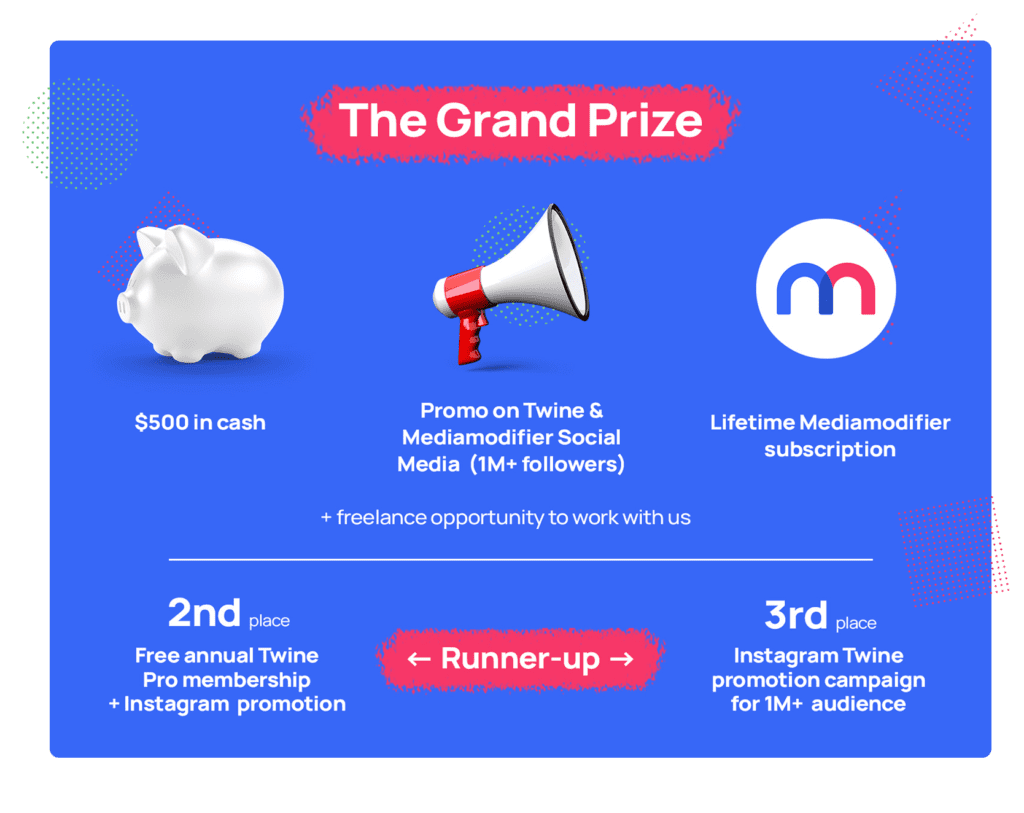 First place will receive:
$500 in cash
A free lifetime Mediamodifier subscription
A shout-out on Twine and Mediamodifier Social Media platforms to an audience of 1 million
A blog post about the winner on our website
A freelance opportunity to work with us.
The second place will receive promotion across Twine's Instagram communities and a free annual Twine Pro membership.
Finally, the third place holder will get promotion of their design across Twine's Instagram accounts.
Winners will be chosen by the number of likes their mockup design gets on Instagram. Also, we will showcase all designs on the Mediamodifier competition landing page.
In addition, an extra 5 lifetime Mediamodifier PRO accounts will be given out with a raffle among all participants.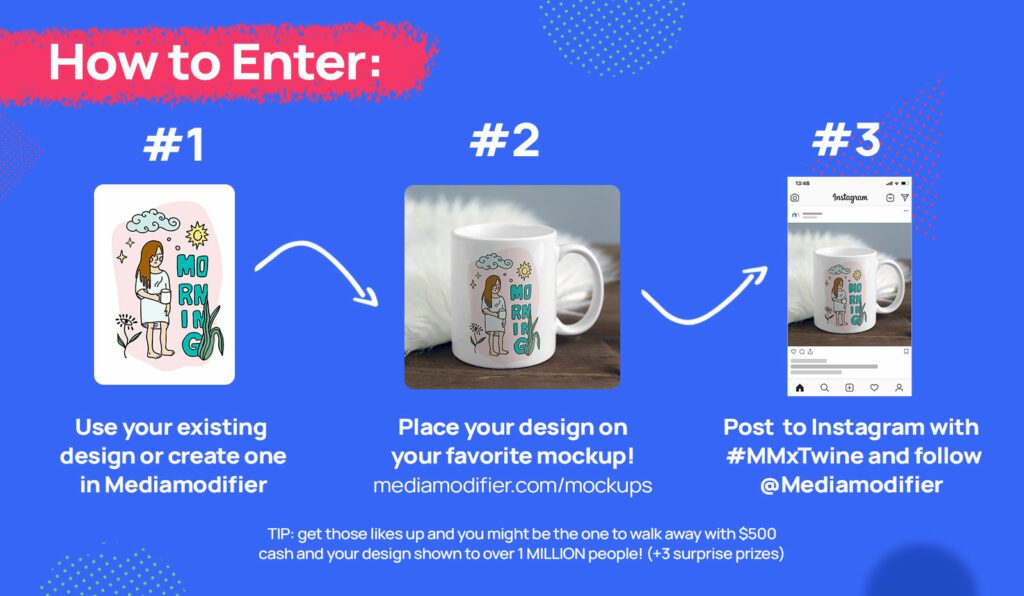 How to enter:
Log in or create a mediamodifier.com account for free.

Use any design you've already created and place it on your favorite mockup on Mediamodifier!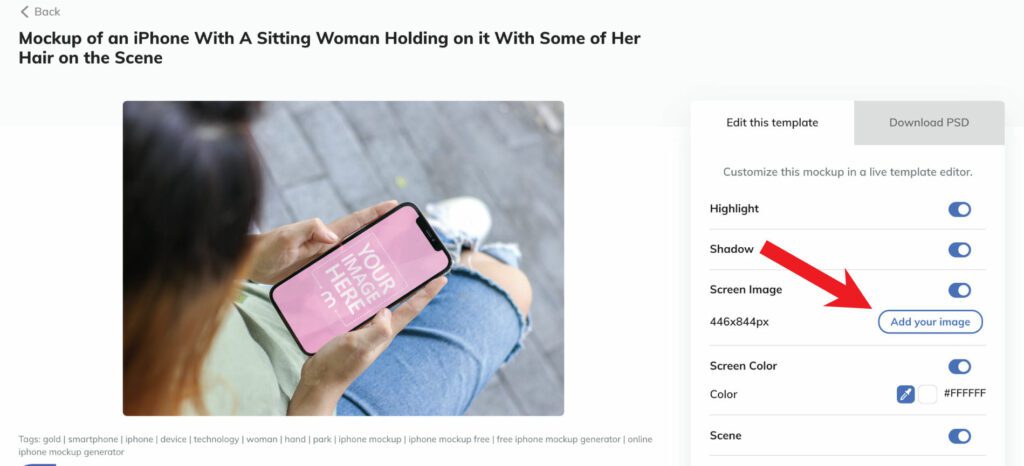 3. Post your design to Instagram with the hashtag #MMxTwine and follow @Mediamodifier on Instagram. Importantly, make sure your account is public so we won't miss it!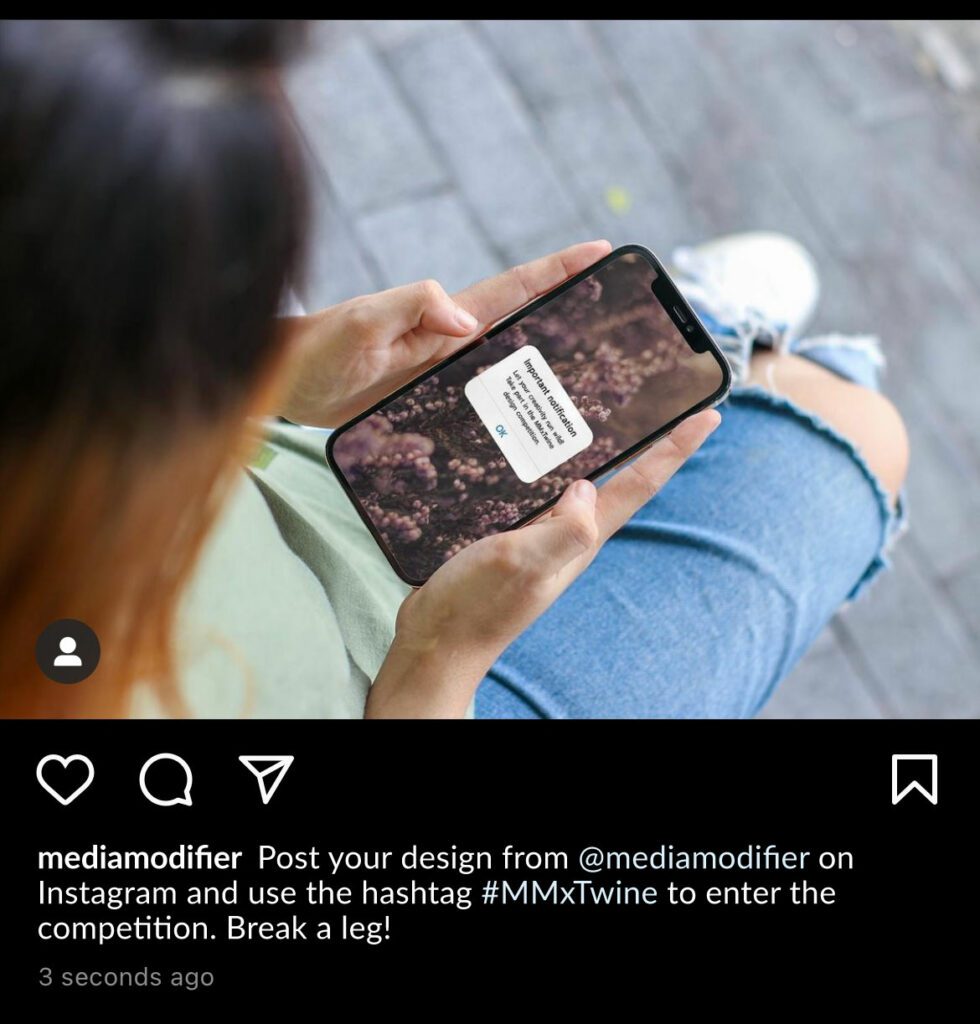 4. Share your design with your friends, get those likes up and you might be the one to walk away with $500 cash and your design shown to over 1 MILLION people! 
Entries for the design competition close on November 5th. Good luck!
Who are we?
Mediamodifier is empowering anyone to create world-class visual assets – influencers, marketers, entrepreneurs, bloggers, and everyone who needs a creative solution for their marketing needs.
Our goal is to make design accessible and simple for everyone to use across the globe. Creative bright minds built the Mediamodifier community to freely share educational and inspirational content.