Free ebook!
Design your way to the top:
an entrepreneur's guide to marketing and design
This book helps you take the first steps to level up your marketing strategy and gives you the tools to create visuals that boost sales.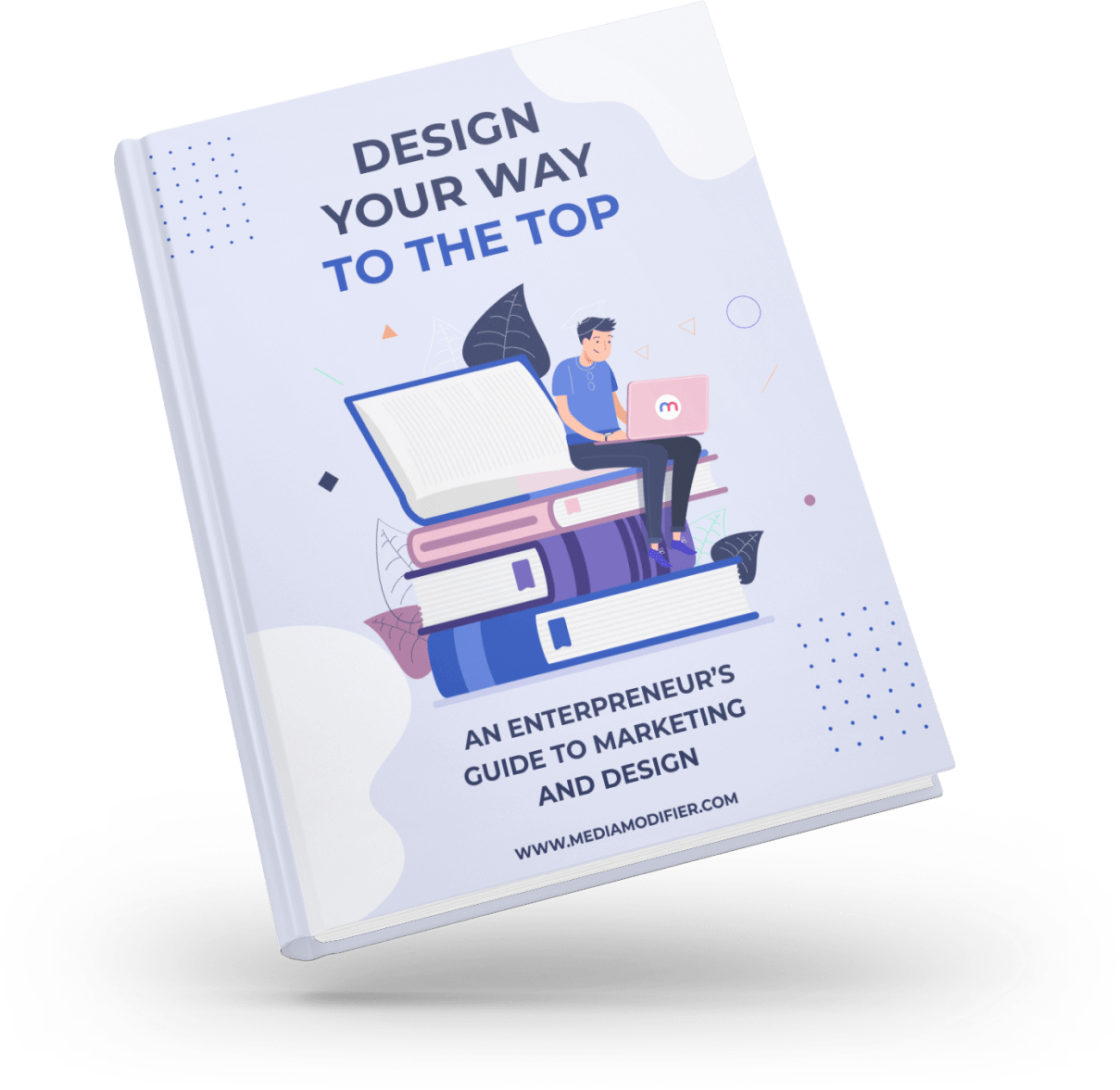 You'll learn:
How to create a marketing plan
Tips to improve your website
What and how to post on social media
How to grow your social media following on Instagram and Facebook
Where to start to get familiar with design and build up confidence
What design elements your business needs to thrive
How to take advantage of easy-to-use tools to create killer visual content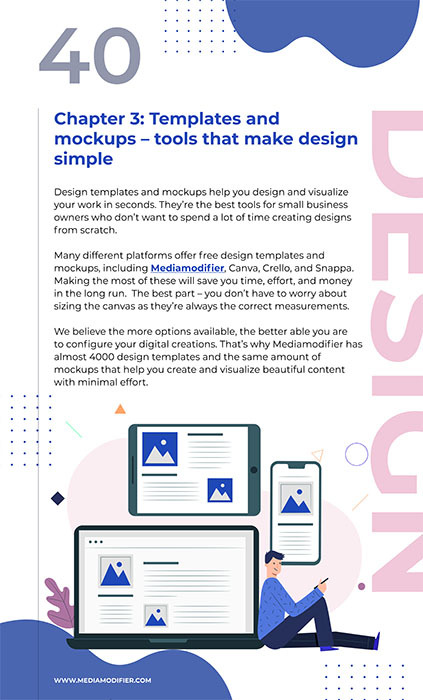 Start working on your design skills and access thousands of templates and mockups.