6 TED Talks That All Marketing Students Should Watch
•
April 6th 2022
•
6 minute read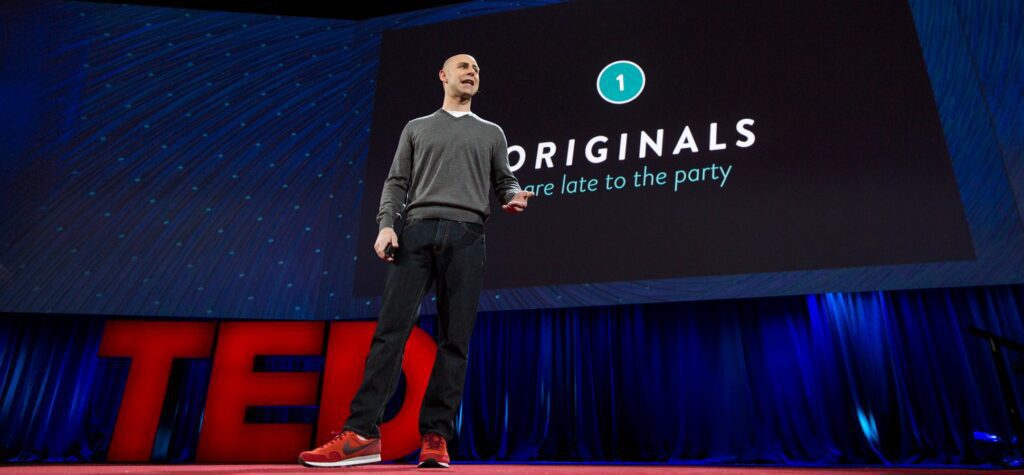 We all know what the subject would be if we were invited to give our own TED talk, but what about knowing which ones to watch? With so many available, all offering a huge wealth of insight, knowledge, and plenty of humor finding the ideal TED talks for you can feel tricky.
If you're new to the TED concept, then you need to know that TED (which stands for Technology, Entertainment, and Design) talks are videos that present a great idea in 18 minutes or less. They're filmed at flagship TED conferences or independent TEDx events, and they often go viral thanks to the rounded and well-presented concepts they promote.
The TED talk concept is, perhaps, a lesson in successful marketing in itself, but to further inspire and drive your future career, here are six TED talks that all marketing students should watch:
1. Adam Grant: The Surprising Habits of Original Thinkers
Adam Grant is both an author and professor of Organizational Psychology. In his incredibly informative TED talk, Professor Grant shares valuable and transferrable ideas that will aid you with both your studies and your future career.
Not only is original thinking key to successful marketing, helping you to come up with unique and viral-worthy marketing campaigns, the ability to find the unique way of thinking that works best for you will also help you to plan your university projects, and follow through your study and career goals successfully.
Adam promotes individuals that are original, non-conformist, and his TED talk discusses how you can harness your own originality to ultimate success.
2. Malcolm Gladwell: Choice, Happiness and Spaghetti Sauce
Marketing is a fast-paced, rapidly changing industry, so it is unusual for a TED talk that was first introduced more than 15 years ago to still be so impactful today. But this is true of Malcolm Gladwell's Choice, Happiness and Spaghetti Sauce talk, which is as important today as when it was first released in 2006.
Gladwell tells the tale of 1970s and 1980s marketeer Howard Moskowitz, and his ability to use data-driven buyer personas to add value to a customer base. Much of this is still used by marketers today. This is a talk about trusting your data, understanding where your industry has come from and focusing on the bigger picture. And it is told in such an engaging way that you'll watch it over and over again.
3. David Carson: Design, Discovery and Humor
David Carson is a well-known graphic designer and is considered an innovator in his field. A non-conformist, Carson tore up the rule book about what graphic design should look like and instead injected both creativity and controversy into the websites that he designed.
While this style of design won't work for everyone, the ideas behind it are fascinating, and are the topic of this TED talk. Carson discusses his own impact on the design industry, as well as his predictions for where the industry will go next. It's fascinating, pithy, and essential viewing if you see design in your future.
4. Mace Horoff: If You've Had Sex, You Know How to Sell
The title of this TED talk is everything good marketing should be: it's catchy, attention-grabbing, and leaves you wanting to know more. The rest of the talk doesn't disappoint, drawing parallels between the worlds of marketing and dating, while encouraging you to think about what motivates you to sell or to market products for sale in the first place.
The whole talk explores the psychology of selling, but it does so in a way that is so engaging that you'll learn a lot without even realizing it.
5. Giovanni Corazza: Creative Thinking — How to Get Out of the Box and Generate Ideas
There are lots of ways to get out of a creative rut: you could use the Mediamodifier design tool for inspiration, distract yourself with a new activity, or you could listen to this TED talk.
Giovanni Corazza is a marketeer whose whole talk encourages you to find a new perspective. This is another talk that focuses on creativity and innovation; Corazza takes theories and concepts that have never been applied to marketing before and looks at how these could be used to disrupt the whole industry. It's a truly inspirational talk, and one that may help you to look at a subject you already love in a whole new light.
6. Morgan Spurlock: The Greatest TED Talk Ever Sold
Morgan Spurlock is a documentary filmmaker best known for his film, Super Size Me. And Spurlock took a similarly hands-on approach to his TED talk too, turning the talk itself into a lesson about marketing.
The result is a fascinating insight into the world of brand marketing, with Spurlock putting the naming rights for his talk up for sale. The focus of the talk is then on his quest to make a sponsored film about sponsorship, which in turn becomes a shameless plug for his own sponsored film. It's funny, it's meta, and it's fascinating.
The right TED talk can inspire you for your future studies and career goals: they can also help you change the way you think about any challenges that you are facing. For that reason, if you have 18 minutes to spare, there's no better way to spend them than by watching a TED talk!
Visualize your design Use a product mockup to showcase your design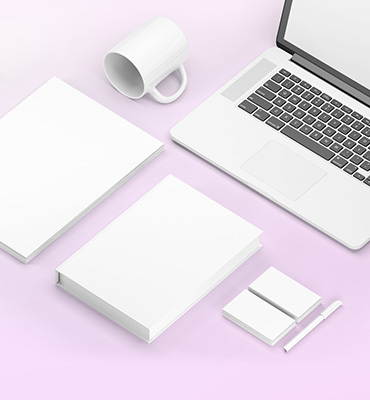 Create your design Use our templates to create delightful designs for any medium