Mediamodifier Launches Social Media Publishing Tool
•
March 16th 2020
•
5 minute read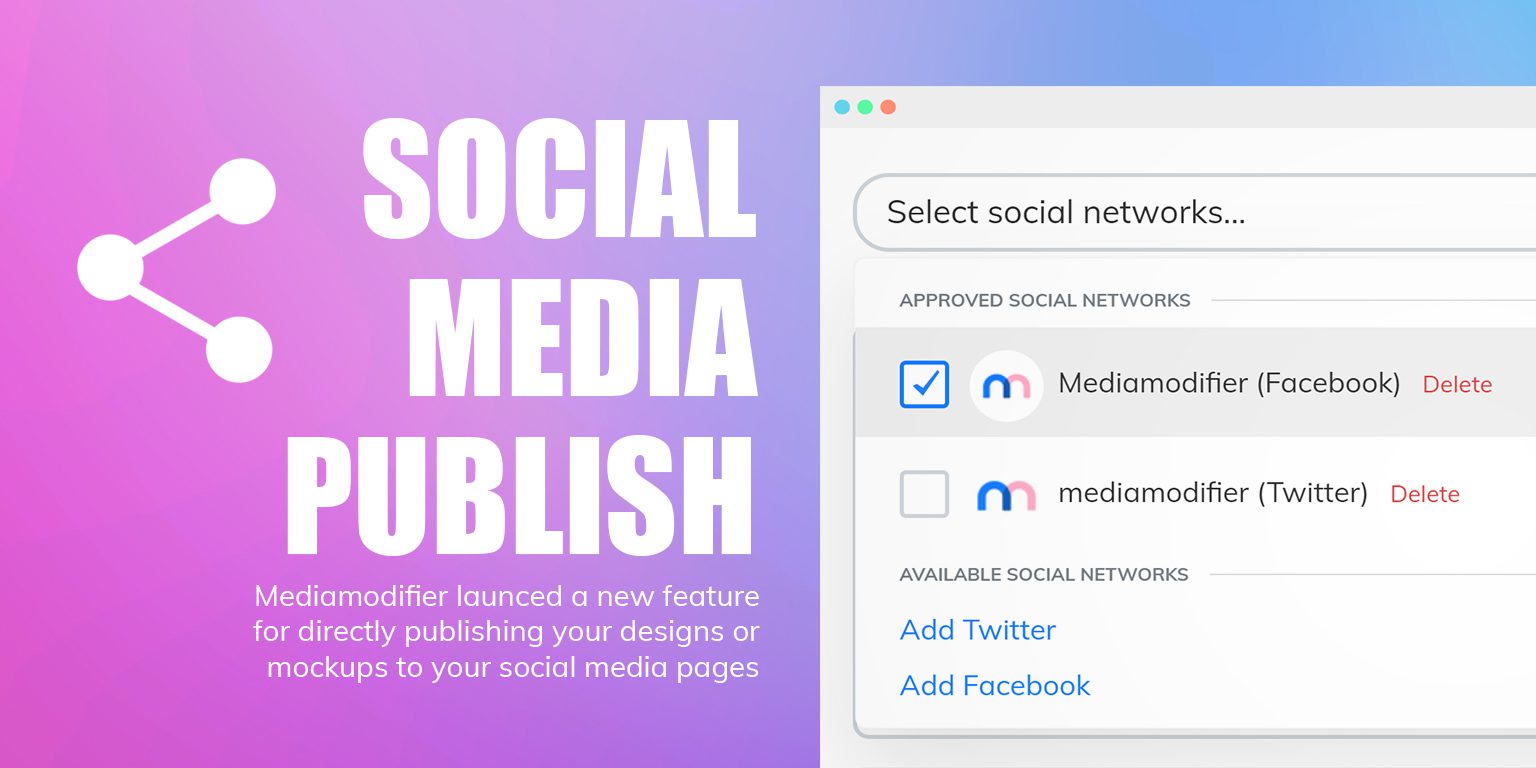 BIG NEWS! Mark your calendar because March 16 2020 is an important milestone for Mediamodifier – we've launched the very first version of our social media publishing tool, which allows you to post the mockups or designs created with Mediamodifier, directly to your personal or business Facebook and Twitter accounts.
You might think, well, why is this such a big deal? I mean all website offer you to directly share content to social media? However there's a big difference between sharing and posting to social media!
When you share a link to social media, you share someone else's content, however posting to social media means that the content is uploaded onto your account.
The beauty of the social media feature is that you can post the same content to many social media channels at once, without actually going to these platforms… this will save a ton of time, because you no longer need to visit each platform separately to post your content.
If you're already using a tool such as Buffer or Hootsuite together with Mediamodifier then you can soon consider skipping those website, as you can directly post the content you've just created.
As we've just launched the first version, then currently the tool only supports Facebook and Twitter accounts, but with Instagram, Youtube and Pinterest already in the development backlog.
How to Use the Social Publish Tool
1) Create a Visual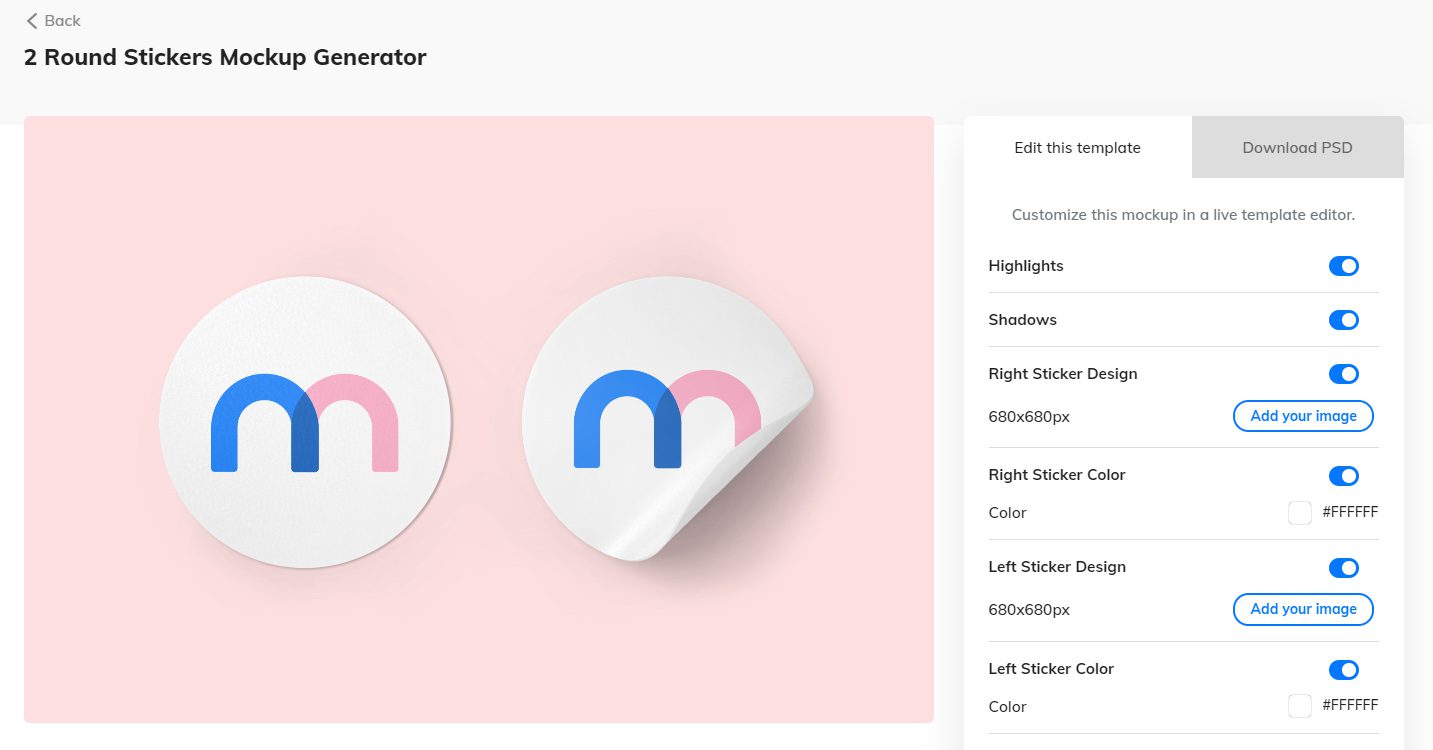 First create your content – use Mediamodifier to create a mockup or graphic design. Once you're done, simple click the download button, and choose the Publish to Social Media option.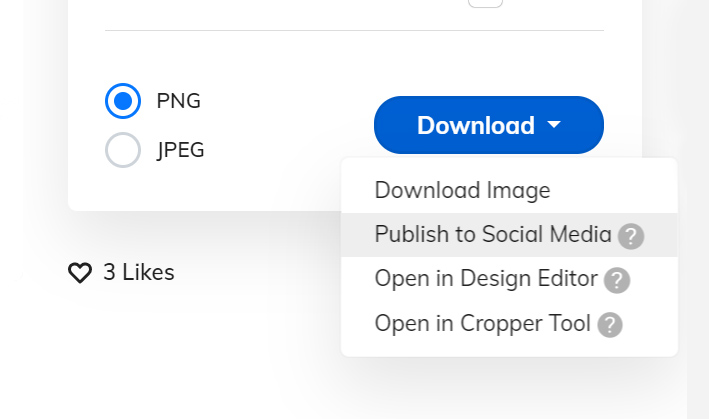 2) Link Your Social Media Accounts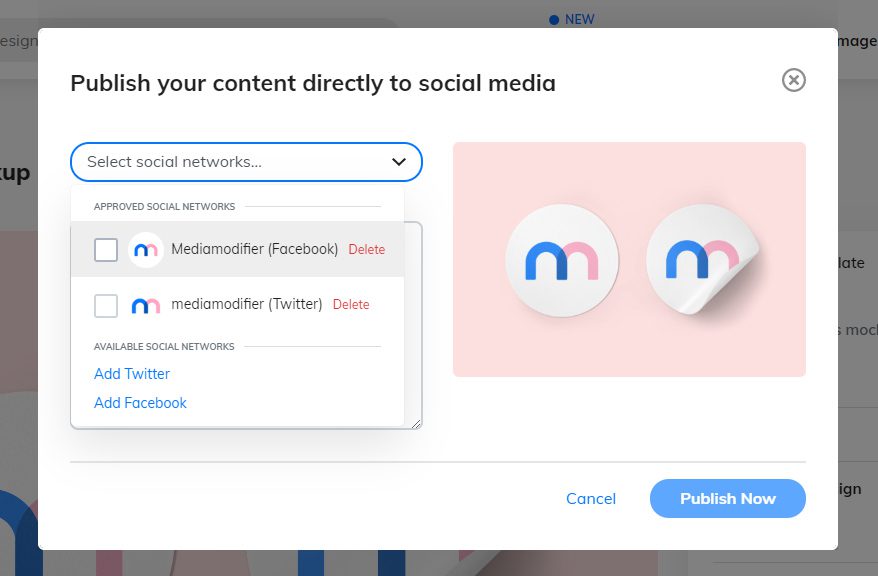 Secondly you need to link your Facebook and Twitter accounts. You can add your personal or business pages and you can link as many accounts as you wish on both platforms.
This is one-time action and if you're logged into Mediamodifier then your accounts will stay linked. You can also delete and unlink your account anytime.
3) Select Platforms and Publish Your Post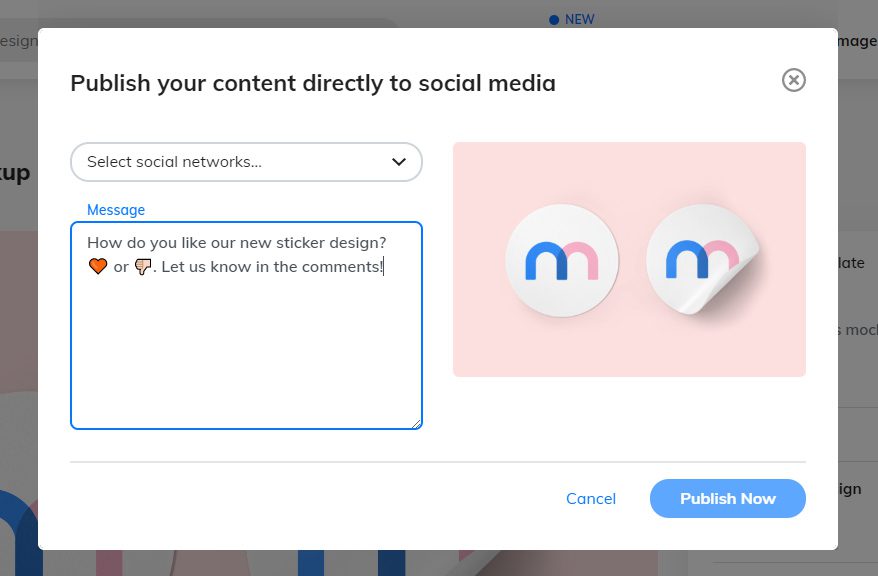 Third step is to add a caption to your visual and select which accounts you wish to post the content to. Of course you do not have to write anything so you can also post a picture without text.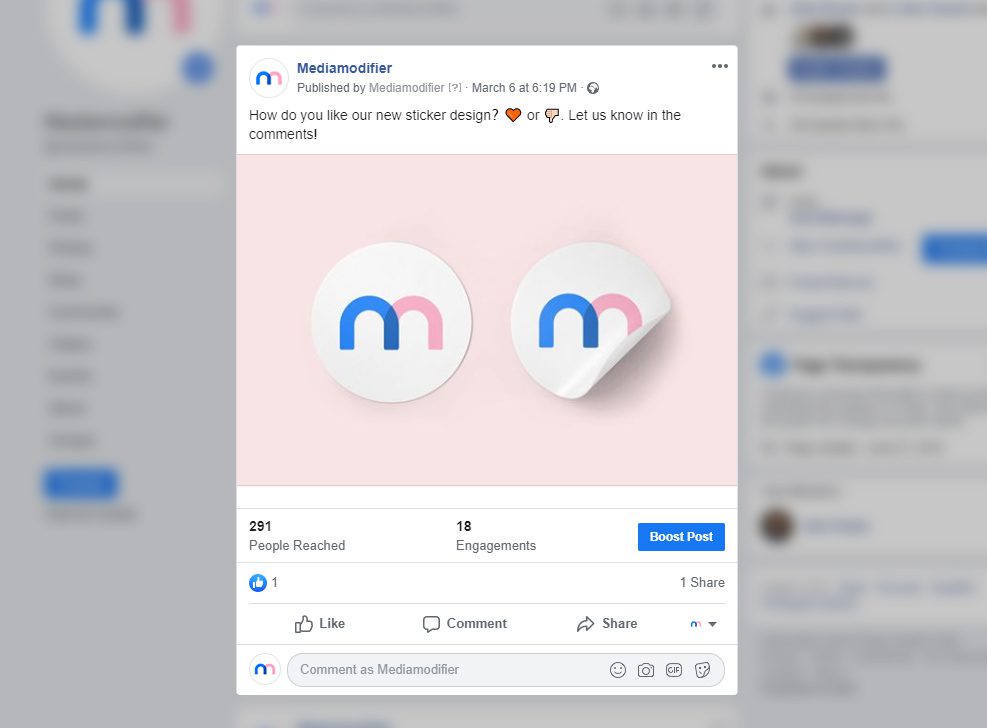 Frequently Asked Questions
Who Can Use the Social Media Publish Tool?
Anyone with a Mediamodifier account can use the tool to directly publish images created with Mediamodifier (even a free account). For free accounts, all mockups will be watermarked, however for the Design Maker, there will be no watermarks for the content you create from scratch.
What Happens After I Publish My Content?
After processing your request, you will receive a notification if the post publishing was successful or not. You will also receive a direct link to the post for each platform, so you can quickly review or delete your new post if necessary.
How Does the Social Publish Tool Handle Links Inside the Caption?
This depends on the platform where the content is published to, however currently the tool is set to simply add links inside the post. For example when you add a link to the Facebook new post bar on the website, it will regularly share the link, and grab an image for a thumbnail. However Mediamodifier will create a new post with your image, and clicking on the image will not take to the link, which needs to be clicked seprately inside the post.
Can I Schedule Posts to Social Media?
Currently not. You can only directly post your content with instant publish. However social media planning and scheduling is already on our roadmap.
When Will You Add More Social Media Platforms?
Each social media platform has their own API and settings, so developing a connection with a new platform requires time. We are however researching YouTube, Instagram and Pinterest integrations.
How to Delete the Content I Just Published?
After you've published your post, you will receive a direct link to the content. You can click on the link which will take you to the post in each platform, where you can delete your design, or edit the caption.
Can I Use My Own Image (and not a Mediamodifier Design)
Already in development. There is also a workaround which allows you to achieve this right now – simply upload your image into a blank new template in our free design maker, and publish it.
Is it Safe to Link My Social Media Accounts?
Yes, the security is related to each of the service providers (Facebook and Twitter) and they control how Mediamodifier can access the user account. When enabled, Mediamodifier only has access to the publish feature of your account, without extracting any other user information. You can also delete your account connection to Mediamodifier any time.
Anything Else I Need to Know?
When using the Mediamodifier social tool then Facebook shows a small link, which indicates this content was published using our app. Twitter does not show a similar message.
What Other Tricks Can the Social Media Tool Do?
The text caption also supports Emojis.
Visualize your design Use a product mockup to showcase your design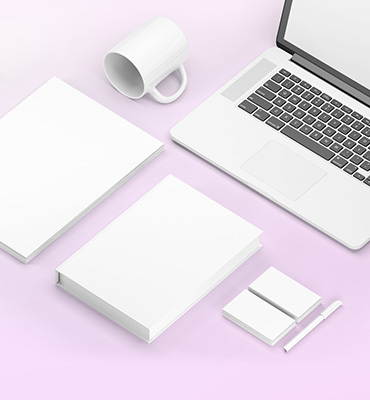 Create your design Use our templates to create delightful designs for any medium