New Feature: Convert Your PSD to Online Mockup
•
March 16th 2021
•
3 minute read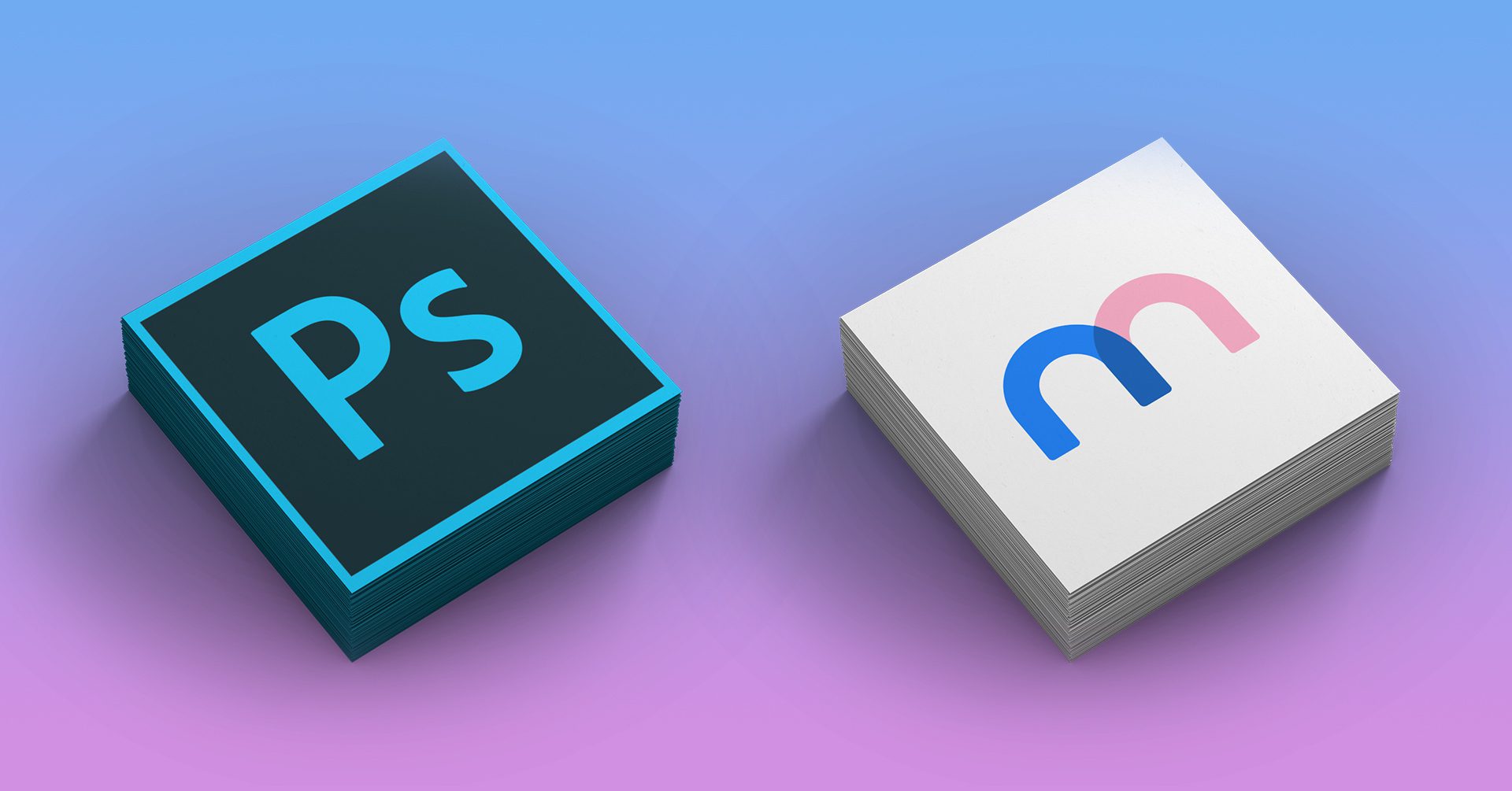 It was just a week ago that we introduced our new feature for saving mockup drafts to your Mediamodifier account…
and the good news just keep rolling in, because in addition to just saving drafts from our mockup templates, you can now also turn your own Photoshop PSD templates into private online mockups, which you can save to your account and edit online!
The end result is a simple, online and drag & drop version of a PSD mockup which you can edit fast anywhere, without access to Photoshop: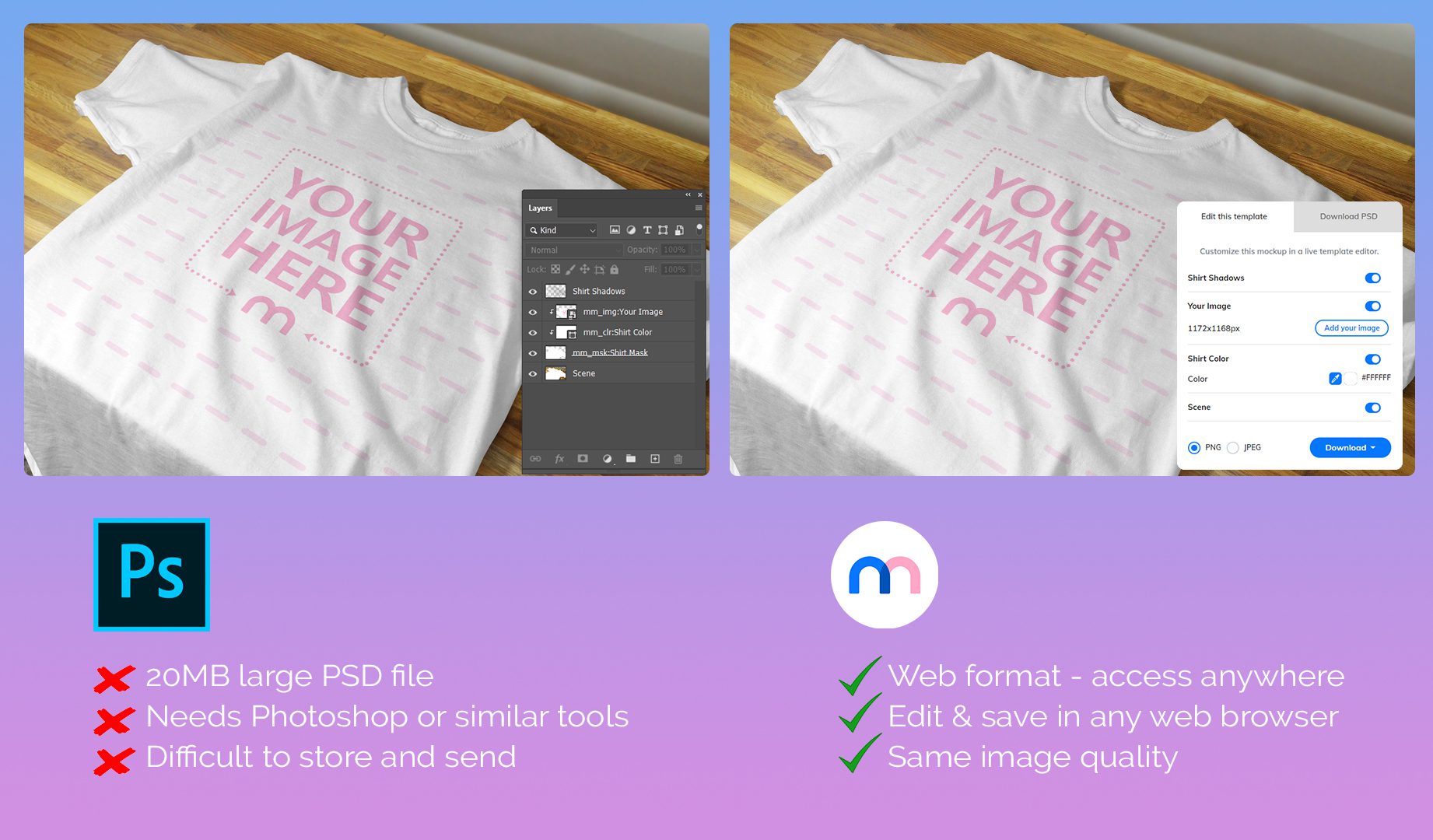 So a clunky PSD mockup becomes a template you can literally customize in 2 clicks online like this: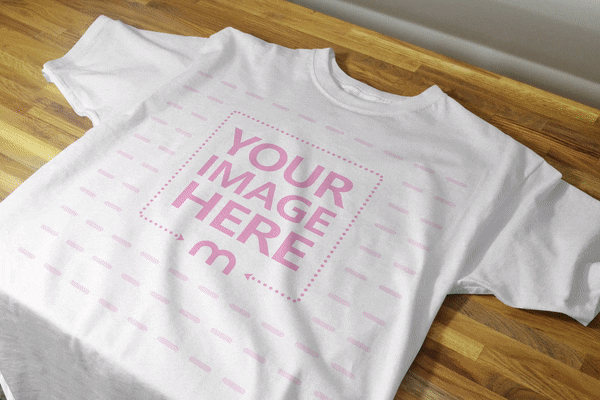 So exactly how does it work? Let's dig in:
Step 1 – Format Your PSD File
Pretty much any Photoshop PSD mockup can be turned into an online mockup with some creativity…
however the Online Mockup format which Mediamodifier uses does have some limitations.
All the mockup templates are based on Photoshop PSD files, but for the web version, they are automatically turned into a different file type, which requires proper layer naming inside the PSD.
That's why it's important to format all your PSD mockup files according to these guides. You can also download free example files which are properly formatted from our free psd templates page or read the entire documentation below:
---
Step 2 – Upload Your PSD to the Converter.
Once your PSD mockup file has been properly formatted, navigate to your mockups dashboard at:
https://mediamodifier.com/library/saved-mockups

Then click the link "Upload your own PSD Mockup" and a from the new menu which appears, click the "Choose file" button and upload your PSD mockup.
3) Edit & Save Your PSD Mockup Online
✔️ If all goes well, then the page will take a moment to analyze the file, and the mockup will appear under your account after a refresh.
From there you can click on the file edit the mockup, save changes or save new copies of the template.
❌ Troubleshooting – if your PSD file contains unrecognized elements or layers, then you might receive an error and must make changes to your file.
double check if the layer names are correct
NB: if you are not able to upload your PSD file, please get in touch with us, and we'll help to format your PSD file or find out what's causing the error in your template.
Tips:
Custom mockups can also be used through our Mockup Generator API
You can also customize all our existing Mockups (because PSD source is included for each) in Photoshop and upload as your own custom & private mockups.
Try to make your PSD mockups small (2000-3000px is quite optimal).
Visualize your design Use a product mockup to showcase your design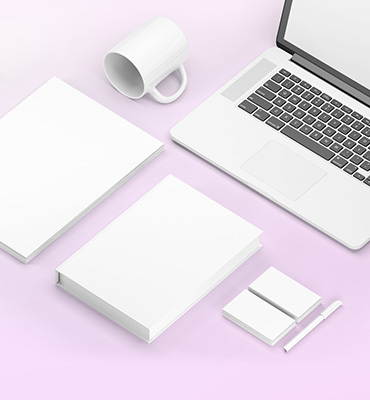 Create your design Use our templates to create delightful designs for any medium