5 of the Best Marketing TikTok Pages to Follow for Inspiration and Advice
•
March 11th 2022
•
4 minute read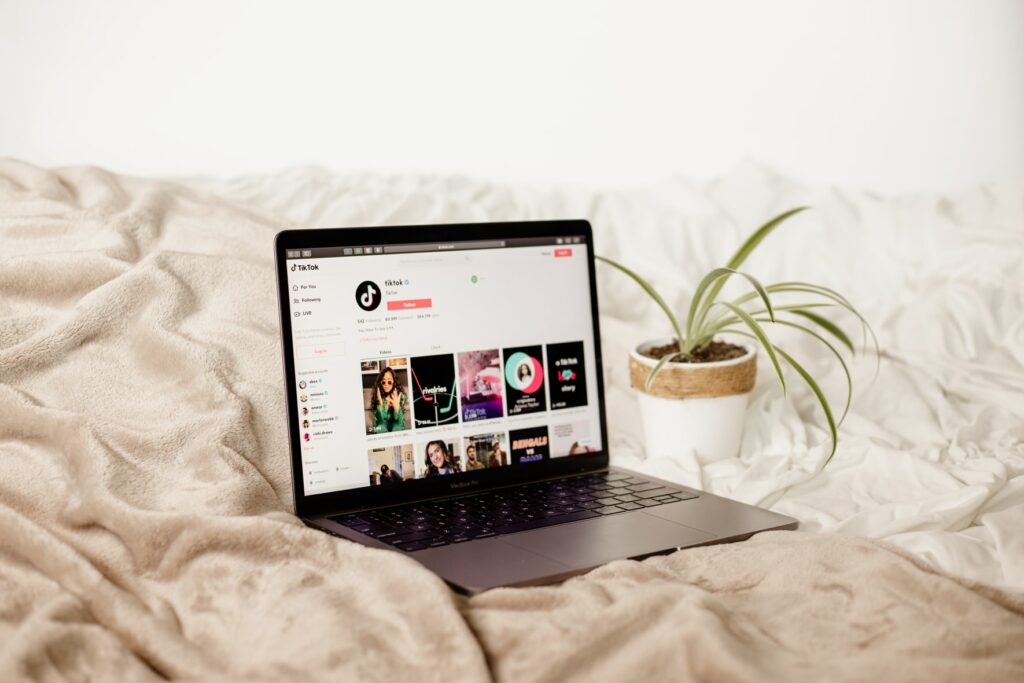 If you're not already on TikTok then you're missing out: The social media channel boasts 2.6 billion downloads globally and is considered the rising star of the social media platforms available right now. But, despite what you might have already seen online, TikTok has so much more to offer than silly dances and viral challenges. TikTok is also being used as an opportunity to promote businesses, and to share good business practices too. What's more, whether you're new to the industry or a seasoned pro, marketing TikTok poses a source of endless inspiration and opportunity to expand your skills.
When creating TikTok videos for your business, you can use Mediamodifier to create video mock-ups which is incredibly useful if you wish to design a fake TikTok video thumbnail. The tool can also be used with great success for quickly visualizing your TikTok Ad campaign or creating an image link to your TikTok video. To help you further with inspiration for your own business TikTok campaigns, here are some of the best marketing and design channels for you to follow on TikTok:
1. Web Designer, Alyssa Nguyen
Alyssa Nguyen is an incredibly talented brand and web designer who is well-known for her ethereal and simultaneously youthful aesthetic. Alyssa is a prolific TikTok user who shares a wealth of valuable information ranging from practical design tips and advice on how to pick the right font, to useful information on working with clients and operating as a freelance website designer. Alyssa is a great example of independent design TikTok done right: her channel serves to be useful and informative for her peers whilst also promoting her own skills and services.
2. Marketing Experts, The Marketing Dudes
Interested in analyzing the marketing efforts of some of the world's largest corporations? Wondering what makes them successful, when they fail, and why? Then The Marketing Dudes is the perfect TikTok channel for you. Better understanding the efforts, and mistakes of other companies is one of the very best ways to improve your own output. This channel is full of insights, handy tips, and it's witty at the same time: no wonder they have 5.9 million likes.
3. Poster Designer, Swoop Nubula
Swoop Nebula is an incredible graphic designer who specializes in creating stunning and eye-catching poster designs. His TikTok is packed full of incredible tips that can be utilized both by budding designers and by businesses hoping to sharpen their own design skills in a relatively short period of time. Whether you need simple Photoshop tutorials, graphic design rules (and when you need to break them), and other general design hints and tips, you'll find them here, and all delivered in a step-by-step and easy-to-understand way.
4. Digital Marketing Guru, SimplyDigital
Konstantinos of SimplyDigital is a digital marketing guru and award-winning entrepreneur who not only shares hints and tips, he also opens up his years of expertise to share essential websites and campaigns that you need to know about. From hacks to tools that he considers essential, to focused advice for both freelancers and start-ups, the 1.9 million followers of SimplyDigital can't be wrong when they brand this channel simply unmissable.
5. The Font Expert, Letters, and Lettering
If you're looking for inspiration on color blends and logo design then this is the perfect channel for you. Letters and Lettering primarily focus on calligraphy and offer tutorials on calligraphy techniques, but they also feature color blending inspiration and are an all-around excellent source of beautiful imagery to get your creative juices flowing. The channel is run by a graphic designer, so many of the techniques used can easily be incorporated into your own designs.
Marketing and Design Tips from Mediamodifier
Did you know you can follow Mediamodifier on TikTok? Our relatively new channel is a great source of hints and tips for using the Mediamodifier platform, including step-by-step guides to some of the most popular designs and creations that designers just like you are using the platform for. And all set to a soundtrack that you won't be able to get out of your head: we may be biased, but we definitely think we're worth a follow!
Visualize your design Use a product mockup to showcase your design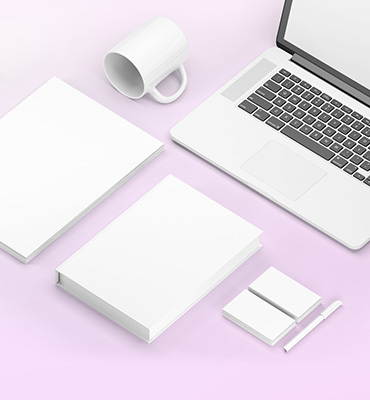 Create your design Use our templates to create delightful designs for any medium