10 Ways to Stand Out for the Chinese New Year
•
February 1st 2021
•
5 minute read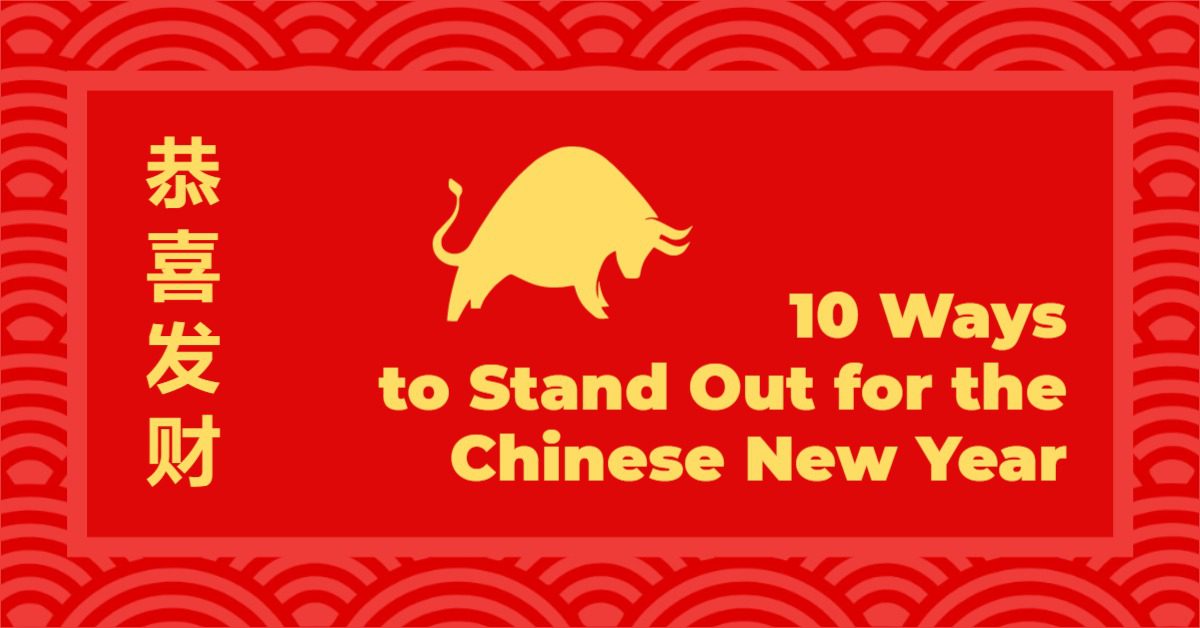 February 12 marks the beginning of a new Lunar Year – the Year of the Metal Ox! Astrologers manifest hard work, intelligence, reliability and positivity for the upcoming year.
It's a great opportunity for brands to stand out if you do it right.
Here are some of our best tips to help you increase revenue, build trust and create a bond with your audience.
1) Research, research, research
Chinese customs go back thousands of years and each family's traditions stem back generations. Your audience will be able to tell if you're just posting for the sake of posting.
Read about the history of the celebrations, symbols and all the nuances. Once you feel like you've got a good plan, ask for feedback from experts who will tell you the truth.
2) Avoid generic messages
"Happy Year of the Ox" will just blend in with all the other thousand similar posts and shows you didn't put effort into your posts.
The Chinese New Year celebrations are all about family, luck, health, and wealth. As a brand, it's the perfect opportunity to show your audience that you share those values and build trust.
Figure out what values are important for your audience and which ones tie in with your brand.
3) Use unique, stunning visuals
The keywords for 2021: red, gold, oxen, metal, calligraphy, ang pow (red packets), thinking outside of the box.
Most posts during Chinese New Year will be of a red ox with gold lettering and you don't want to get lost in the masses. Think about what's unique to your brand and make the most of it.
For example, create a unique ang pow, design clothing with an ox on it, have an ox peeking out of a milk bottle or put an ox into a setting it would never normally be found in. This is the place to be creative!
If you would like some inspiration, we've got free templates for you to use here.
4) Incorporate Chinese characters
Even if your demographic is English-speaking, duplicate at least the main message into Mandarin or Cantonese. This will make your post seem more authentic and your Chinese audience will love it, but make sure to consult with fluent speakers before posting!
Some examples in Mandarin:
新年快乐 "New Year happiness" is a formal greeting typically used toward strangers
过年好 "Happy Lunar New Year" is a traditional informal greeting used throughout the celebrations
恭喜发财 "Happiness & prosperity" is a way to wish people good fortune

You can find ready spell-checked templates with traditional wishes here.
5) Use lucky symbols
In China, numbers and other symbols are often associated with good luck and fortune. Use them to convey understanding and prosperity to your audience

Lucky symbols for the year of the ox:
Numbers: 1 and 9
Colors: red, blue and purple
Flowers: tulip, evergreen and peach blossom
Directions: southeast, south and north

Unlucky symbols to avoid:
Numbers: 3 and 4
Colors: white and green
Directions: northwest
6) Share tips & tricks
Chinese New Year traditions are a lot of work for many families who have to cook, clean, shop and organize travel for their families.
Some examples: a recipe for shumai, outfit ideas for New Year's Eve or how to use Feng shui to encourage calm.
7) Collaborate with other brands
One of the core values for the festivities is togetherness, which makes Chinese New Year a perfect excuse to collaborate with artists or other brands to create something amazing.
This could be merchandise, a giveaway, art, red packets or a bundle package. Whatever you create, make sure you find the right partner where you'll both gain value.
This is an especially good opportunity if a Lunar New Year campaign otherwise wouldn't make too much sense for your brand alone.
8) Engage with your audience
Like any other campaign, create dialogue and co-create with your followers.
Ask them to post a photo of their traditions, ask them about their favorite dish, create a craft challenge, offer advice, start a discussion about the past year, encourage your followers to send well-wishes, hold a giveaway. The opportunities are endless.
Most importantly, keep a close eye on the results. Reply to as many comments as possible and react to posted photos. This will make your audience feel valued and as if they're part of your brand's story, not just talking to themselves.
9) Use the right channels
If your brand is on it, WeChat should be the focal point of your Chinese New Year marketing strategy.
If not, use whatever channels make sense and don't repost the same thing everywhere. Every channel should have a unique purpose and demographic. This campaign should feel organic in the setting.
For example, if you only use Instagram for behind-the-scenes posts and your followers are stay-at-home moms in Southern America, maybe think about using another medium.
10) This last one is for the Western brand out there – don't appropriate Chinese culture
There's a fine line between celebration and cultural appropriation.
Make sure the celebration logically ties in with your strategy and doesn't come off as just another thing you had to tick off your diversity strategy. If you're not 100% certain, consult with experts.
If you are planning a Chinese New Year campaign, we'd love to know what you're planning! Let us know in the comments below.
About the author
Jaana Saastamoinen is a freelance blogger for Stone Social. She is an enthusiastic blogger and marketing specialist interested in writing about all things marketing, social media, work, travel and lifestyle.
Visualize your design Use a product mockup to showcase your design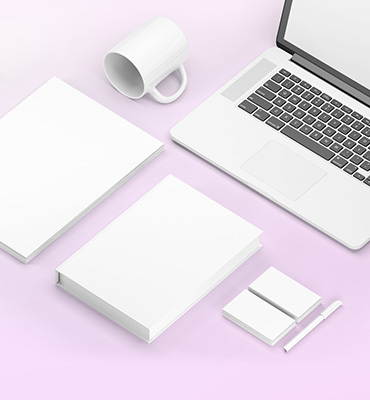 Create your design Use our templates to create delightful designs for any medium