10 Festive Personalizable Christmas Greeting Card Designs
•
December 20th 2021
•
3 minute read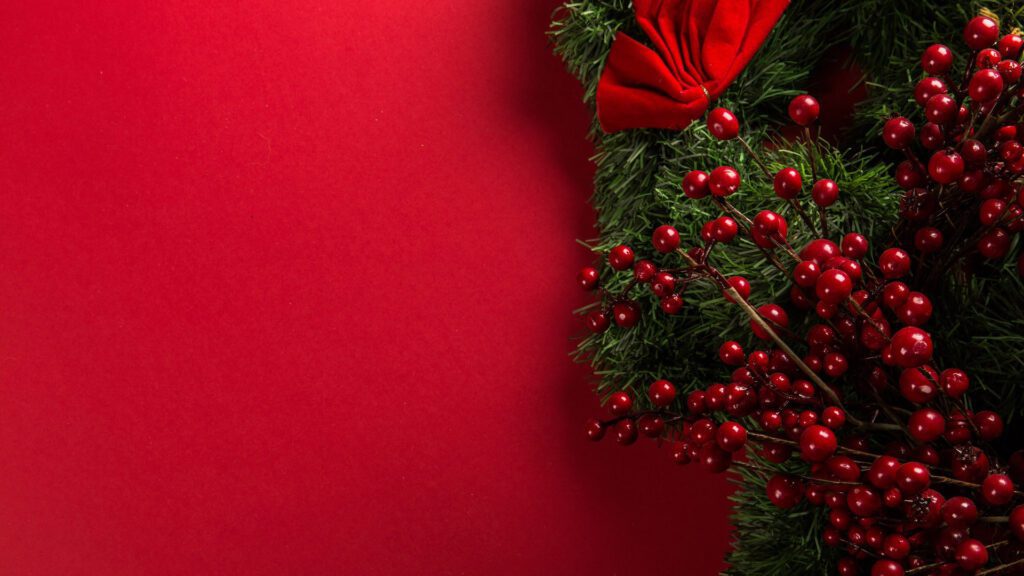 Christmas is right around the corner. If you don't want to design your own card or don't have the time for it, here's a quick and easy solution. Here are 10 gorgeous festive and personalizable Christmas greeting card designs for you to use. We've added a mix of social media templates and classic greeting cards, but you can really use them all for whatever occasion.
Click the "Edit this template" button to edit the text, font, layout and colors to make it own. The best part? You can either print them out, send them via email or share them on your social media.
1. Classic Christmas Reindeer Greeting Card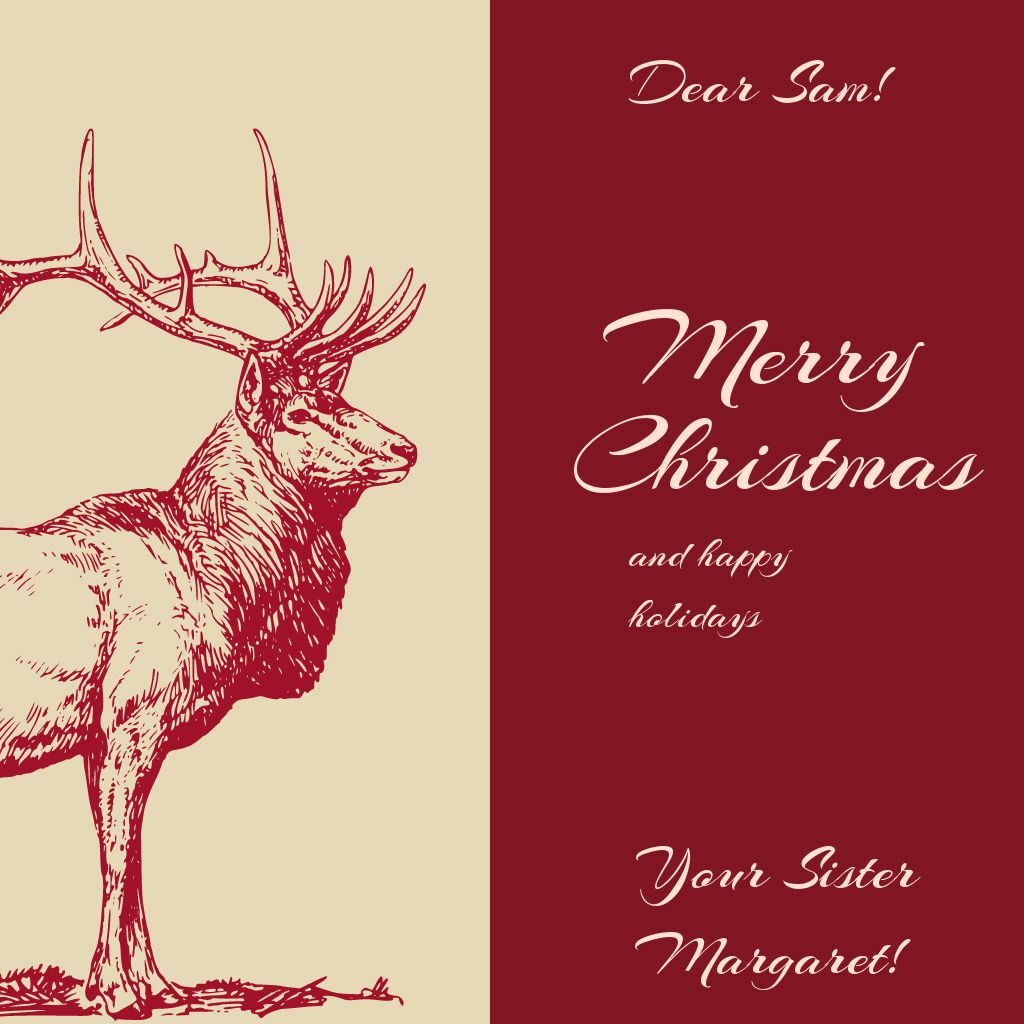 Red is the color of Christmas and there's no better animal for the occasion than a reindeer. Wish your family, friends or followers a Merry Christmas with this classic template.
2. Christmas Greeting Card with Polar Bears, Penguins and a Gnome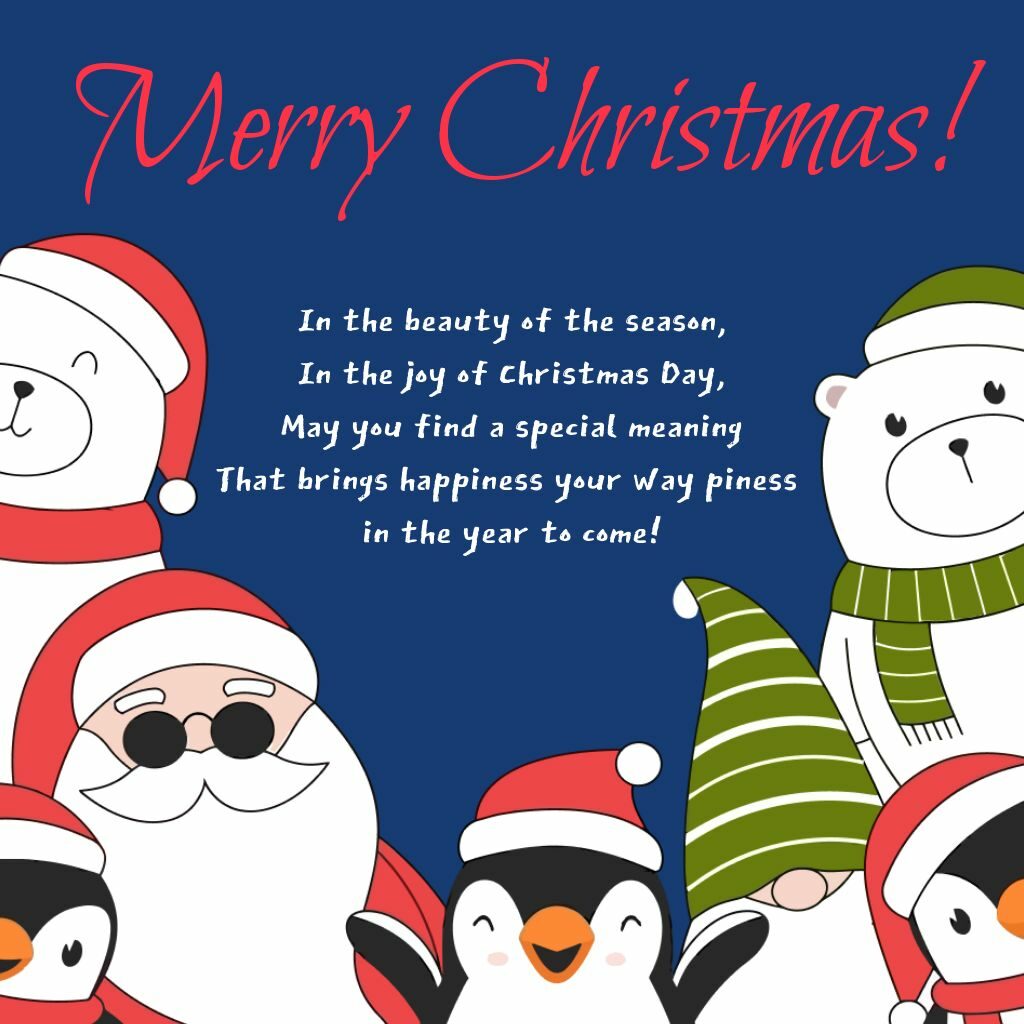 This Christmas Greeting Card design includes wintery Christmas icons like Santa and penguins, but with a bit of a quirk.
3. Letter to Santa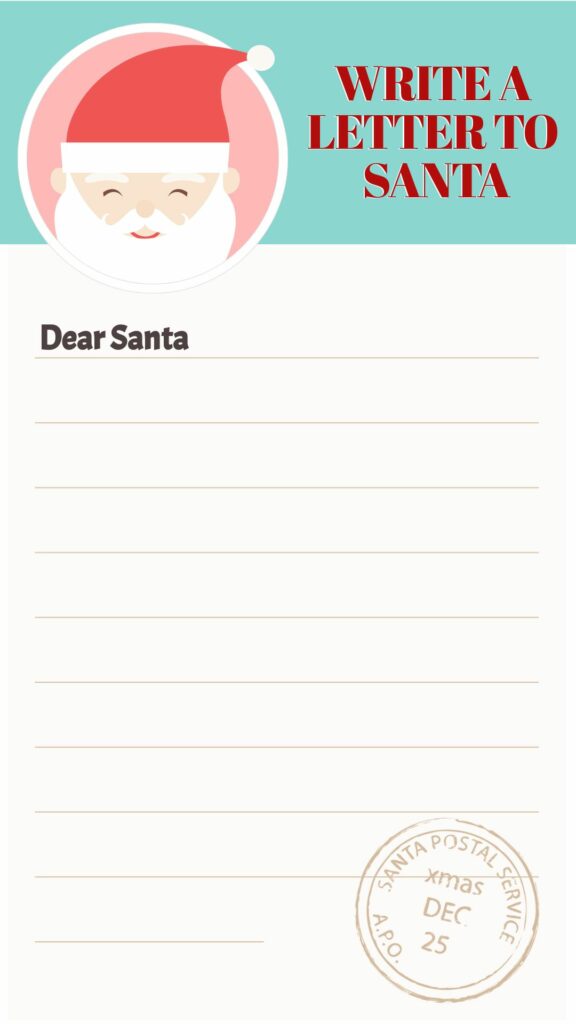 Remember when you used to write letters to Santa as a kid? If you still did, what would you say? Get creative with this template! It may not be a classic greeting card format, so use it for social media.
4. Santa Christmas Greeting Card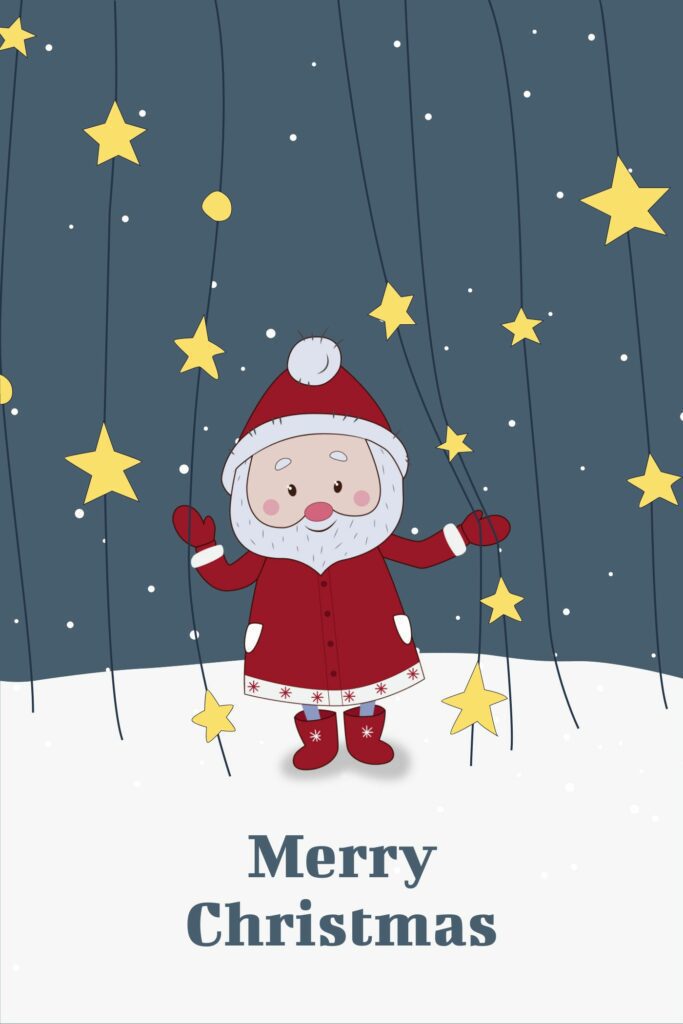 This greeting card features an illustration of Santa peeking through a curtain of stars. Edit the text to make it more personal.
5. 3D Christmas Trees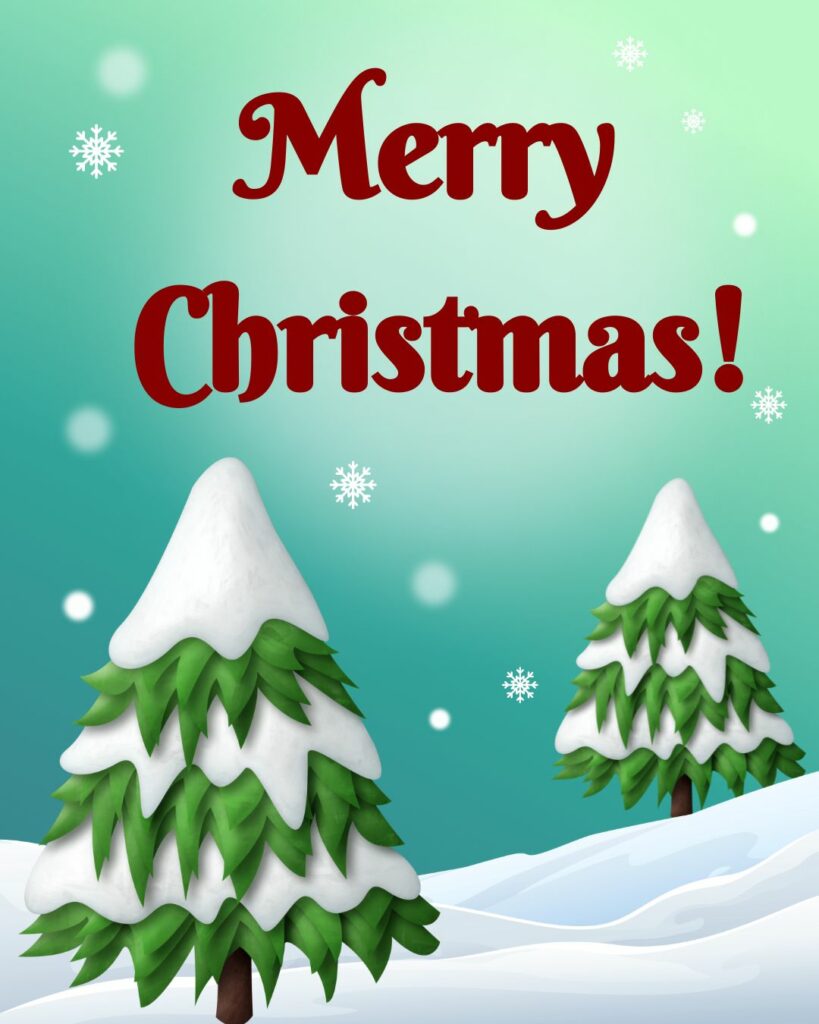 If you prefer more 3D illustrations, this is perfect for you! You can add stickers or upload your own ornament designs to decorate them.
6. Mistletoe Greeting Card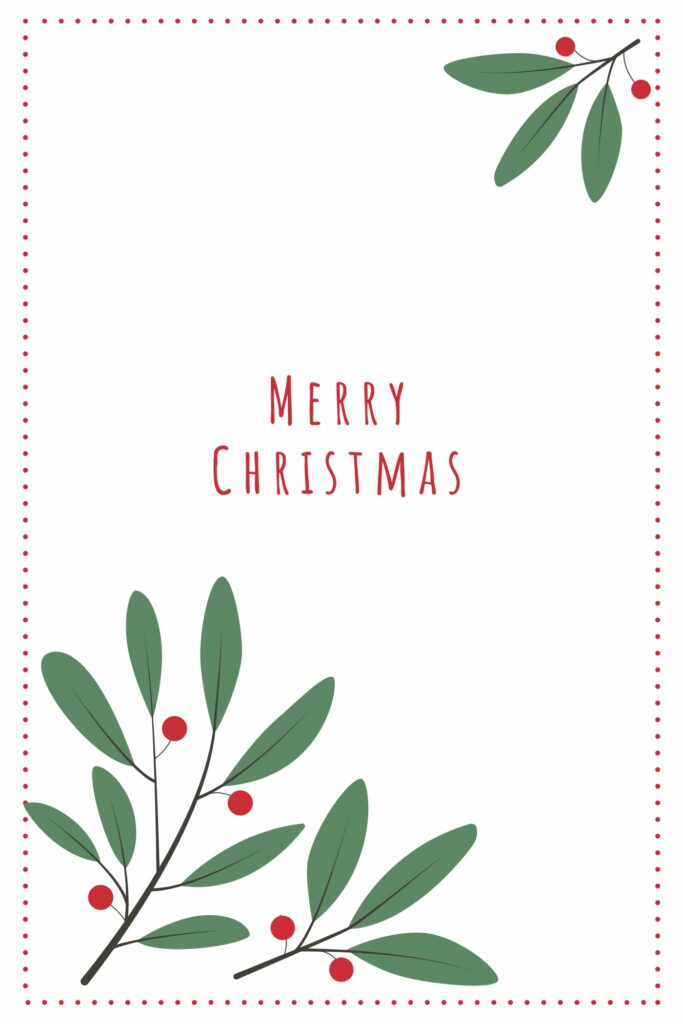 This Christmas greeting card design is a bit more minimalistic. It features a couple of illustrated mistletoes.
7. Rudolf Illustration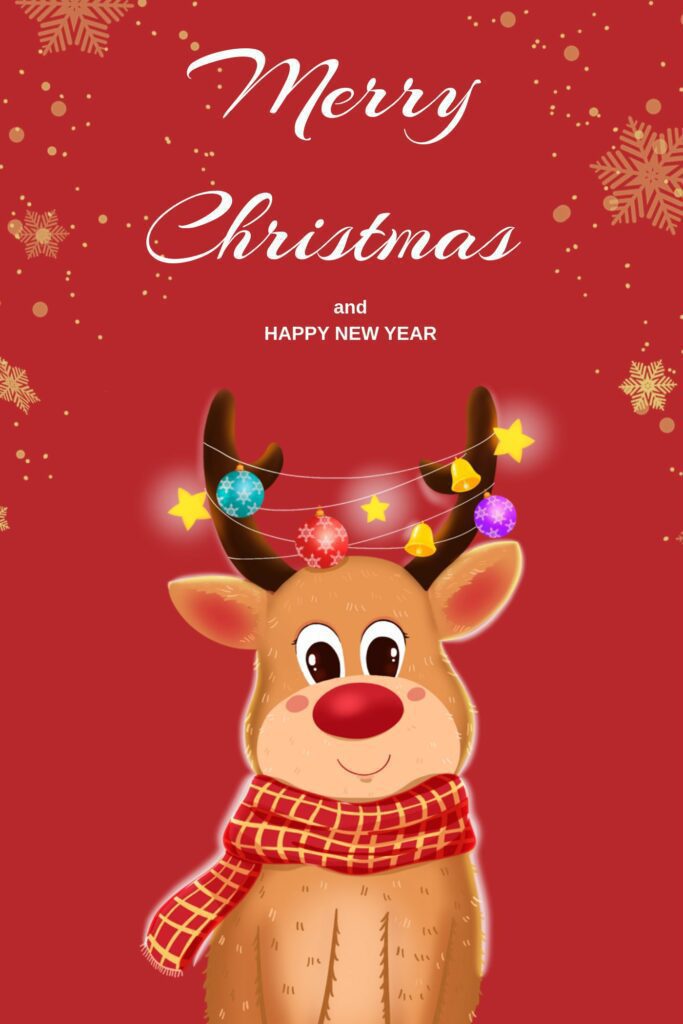 There's no one more iconic related to Christmas than Rudolf with his red nose that shines so bright. Okay, maybe Santa. Nevertheless, this hand-drawn Rudolf illustration will be sure to get an "aww" from whomever you sent it to.
8. Girl Making a Snow Angel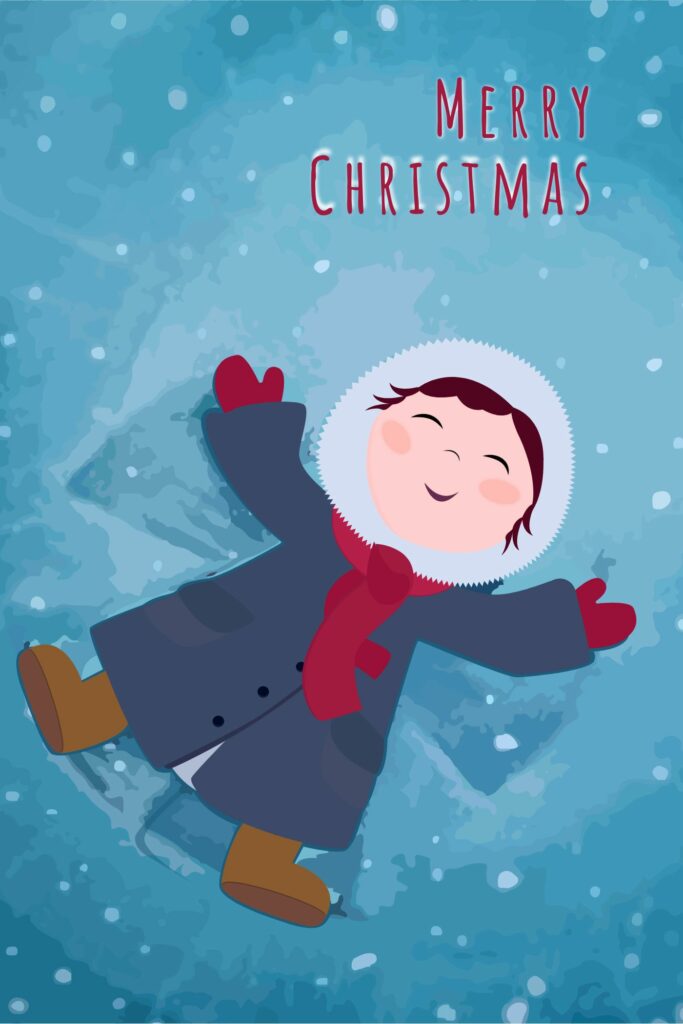 How cute is this illustration of a girl making a snow angel? And who doesn't love a white Christmas? This is perfect for those of us who want to send a Christmas greeting without having it scream Christmas. It's laid back, yet still perfectly thematic.
9. Polar Bear Holding a Gift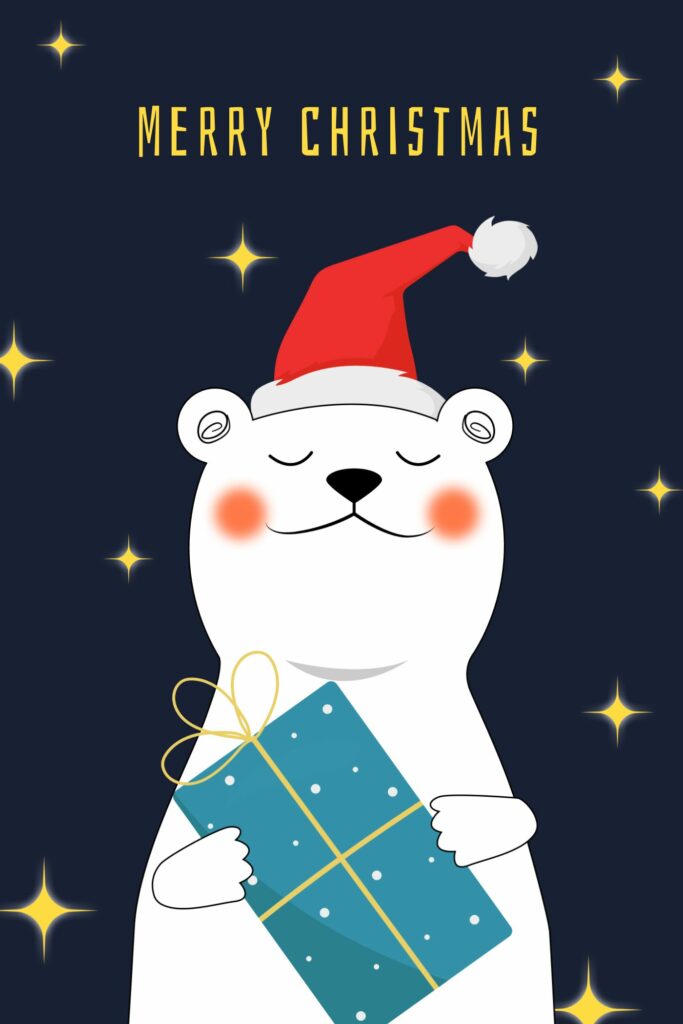 What would you do if you saw a polar bear behind your window? This little guy was definitely sent straight from the North Pole.
10. Christmas Tree Greeting Card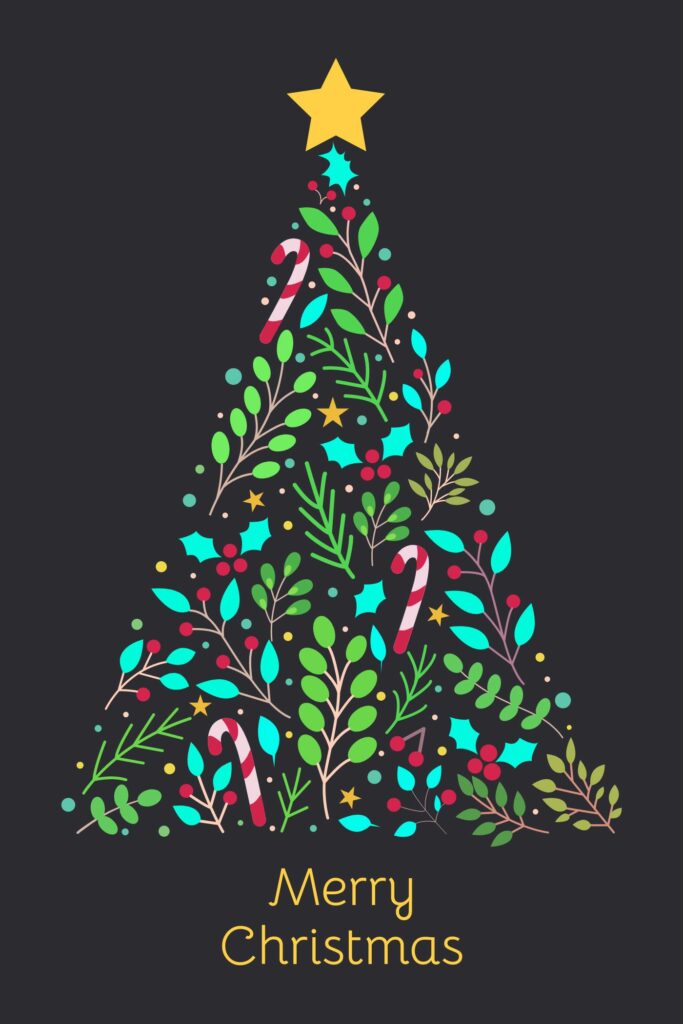 Rounding off this list of Christmas greeting card templates, here's a Christmas tree made of recognizable Christmas symbols. How many can you name?
Didn't find what you were looking for? Find even more gorgeous Christmas templates here.
We wish you a Merry Christmas and Happy New Year!
Visualize your design Use a product mockup to showcase your design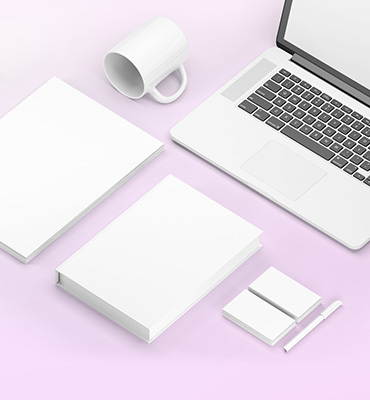 Create your design Use our templates to create delightful designs for any medium