Creativity Conversations: Alari Orav and Uku-Kristjan Küttis
•
July 25th 2021
•
5 minute read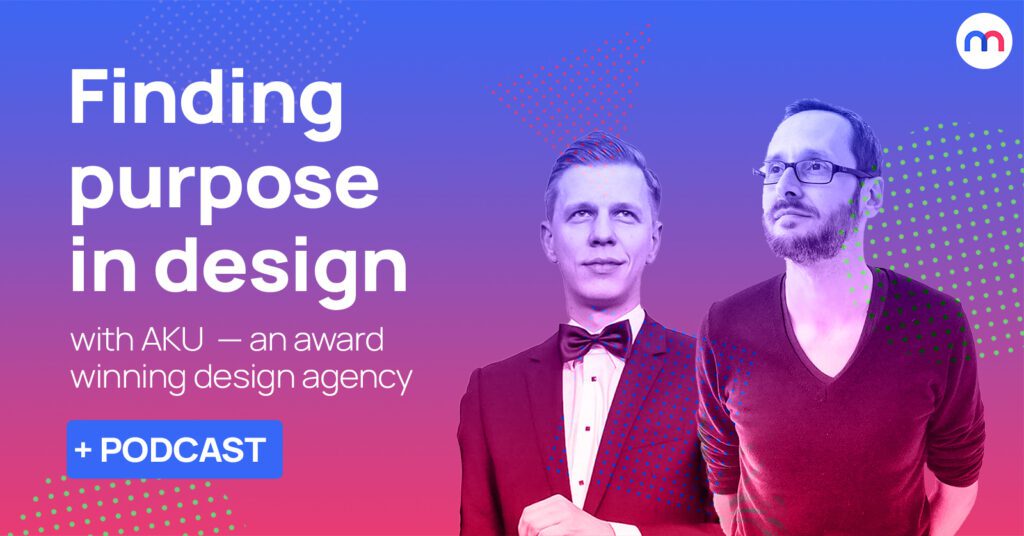 Finding purpose in design with the founders of AKU — an award-winning design agency
Founding and operating an award-winning agency takes more than just good ideas and hoping for the best. Alari Orav and Uku-Kristjan Küttis started AKU in 2012 and have since paved the way to success and recognition. They have worked with clients like the Parliament of Estonia, Estonian National Museum, and Huffington Post. The agency specializes in visual designs — whether viewed, printed, or experienced.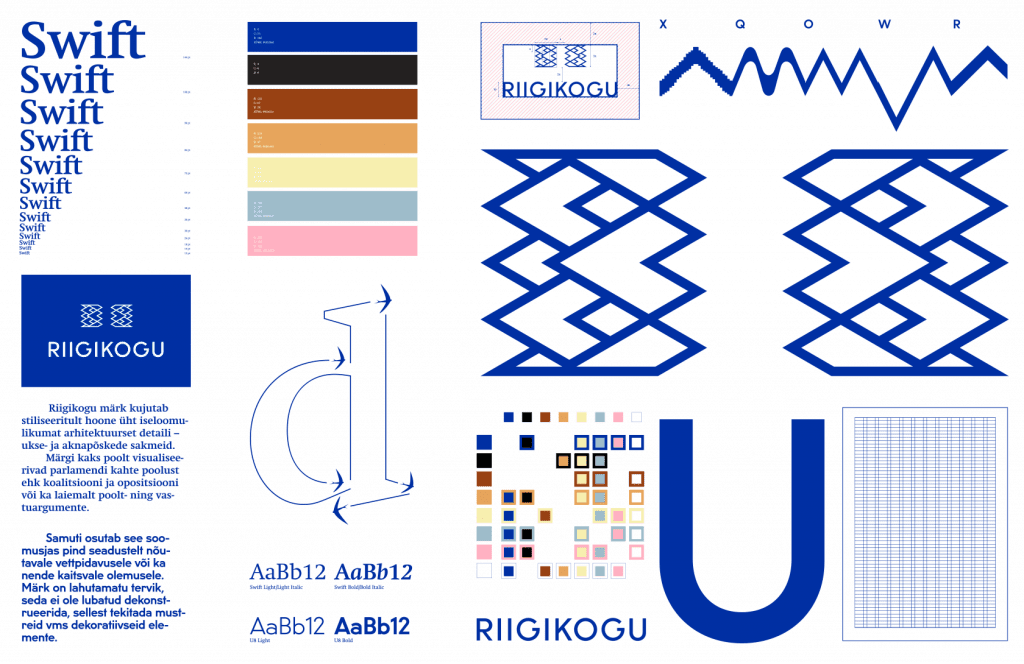 They sat down with us at our podcast Creativity Conversations to share their experiences and insights. Listen to the whole conversation with Alari Orav and Karl-Kristjan Küttis on your preferred podcast platform. Find all links here.
Starting fresh
The path into design is different for everyone, not to mention the variety of design paths themselves. But for Uku-Kristjan Küttis and Alari Orav, their paths were driven by necessity, creativity, and personal drive.
Uku-Kristjan attributes his path back to his love of graffiti as a teenager, which he took quite seriously.
"I wanted to make a website to put up the stuff that I made and discovered that computers can do more than just a website."
Uku-Kristjan took a deep dive into computers and cybernetics, but eventually taught himself to use graphic design programs and graduated from design school.
Alari's path to design started even earlier. From a young age, he enjoyed drawing and attended a children's art school, originally with the intention to study art at a university. But he altered his plans when he found a new passion.
"I got into buying records and playing music in the mid-90s when I was still in high school. Then I started putting on underground parties in Tallinn and I started designing flyers for these parties."
In the evenings, Alari taught himself to use the Mac computers and design software at his mom's publishing job. This set him on a path into advertising — and meeting Uku-Kristjan.
Working — together
After meeting at an advertising agency where they were both working, Alari and Uku-Kristjan, along with another co-worker — Kaarel Kala, began working on side projects together. It didn't take long to realize that the three of them had a great working relationship. They also had more than enough projects to make a go of breaking out on their own. They took on projects under their new agency — AKU.
While they didn't settle on specific roles for each partner or project, they have honed their own skills to complement each other. That's led to a seamless ability to play to each other's strengths.
"Alari is really, really good at thinking things through methodologically — to figure out how to process things so that there would be minimal amounts of risk but knowing how to keep things flowing."
"I think [Uku-Kristjan] is pushing a policy level and then keeping the policy level high for the work that we do. He's also so clued up on all kinds of new technology and visual expressions — pushing the envelope."
That kind of collaboration and understanding is what's led AKU to grow beyond the original partners (although Kaarel is no longer designing with the agency). It's also what's earned them multiple awards including ADC*Estonia Designer of the Year, Young Gun, and a Grand Prix.
Working — with clients
Those awards are a product of the incredible skill and attention Alari, Uku-Kristjan, and their team bring to their work — irrelevant if their client is a large institution, international corporation, or a forward-thinking new startup.
It starts with their approach: consistently keeping an eye on how to serve the end-user best. Oftentimes that end-user isn't the client.
"Quite often it's just kind of reminding ourselves and reminding the client that [the project] is not just between the client and the designer. There is a third party — the end user somewhere out there — who are we actually doing this thing for."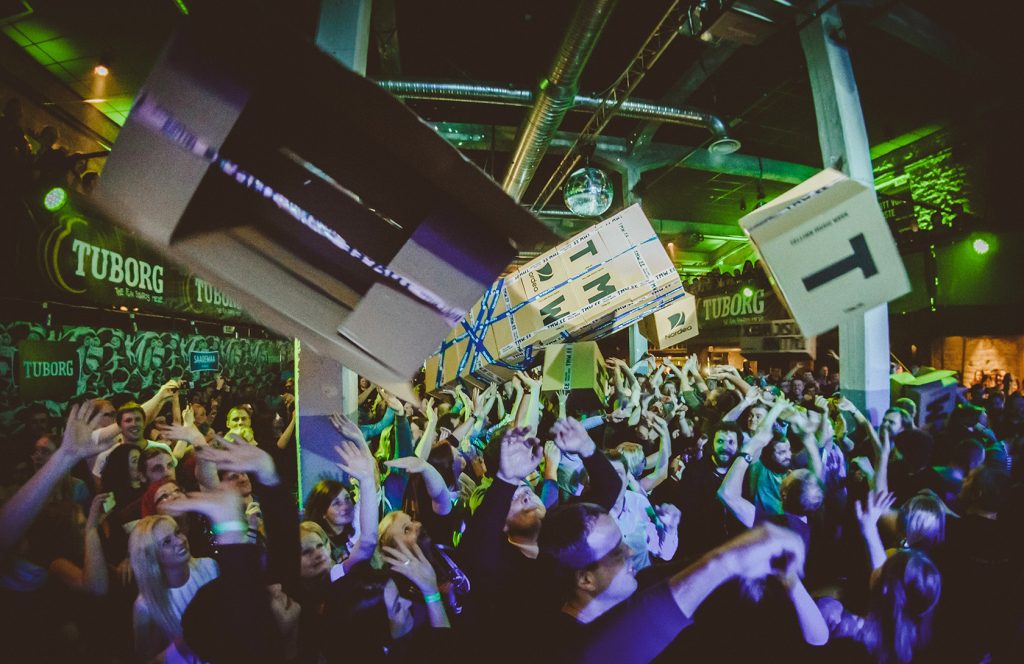 Both Alari and Uku-Kristjan admit that they often rely on their instincts. Not just in the creative process, but throughout projects. They've also learned that an integral part of their job as designers is to educate their clients as well.
"A lot of the problems that we encounter usually come from miscommunication. So, asking questions and making the clients understand what it is that they actually need [is the first part of the process]."
Working for better
It's obvious that while Alari and Uku-Kristjan are partners, they're very distinct in how they approach things — to the benefit of the success they've shared. Those differences push each other to improve and move forward. In fact, not starting something on your own is one thing they both suggest for anyone starting a new endeavour.
Uku-Kristjan points out the benefits of having someone else for support. It helps to have a person to run ideas by or just to encourage you. That doesn't necessarily mean a partner either, in AKU's early days they shared office space with an illustrator.
"It's always good to have different people and different perspectives when you're starting because if you're totally alone it's much easier to get stuck."
Alari also mentions that asking questions from fellow designers and industry professions was something that was helpful in the beginning (and continues to be so even now). Of course, it's something they pay forward now — "it's for everybody's good if designers do their work more professionally."
Alari, Uku-Kristjan, and the rest of the AKU team do their part to consistently raise the professional bar with their stunning and solution-driven designs.
---
Learn more about Alari Orav and Uku-Kristjan Küttis on our new podcast Creativity [On Air]. We'll publish monthly conversations with designers and other design field professionals — for their stories, insights, and your inspiration.
Visualize your design Use a product mockup to showcase your design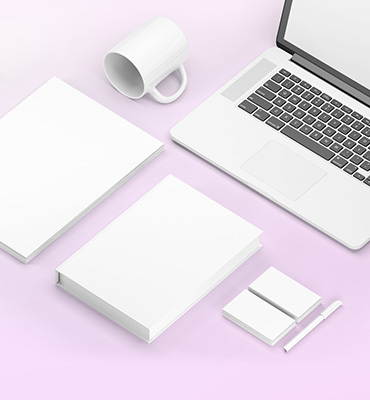 Create your design Use our templates to create delightful designs for any medium