10 Fun Easter Greeting Card Templates
•
March 26th 2021
•
3 minute read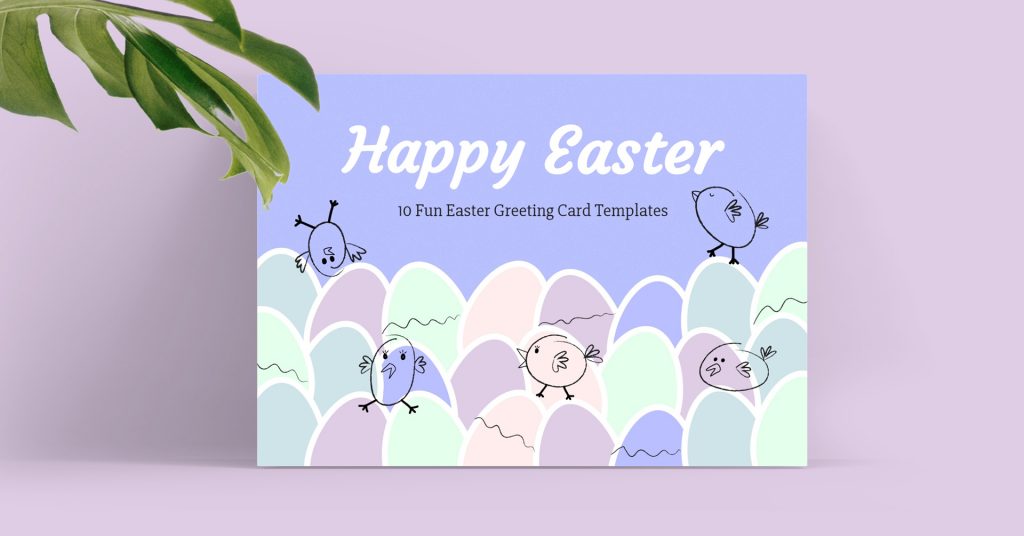 Easter is an important Christian holiday celebrating the resurrection of Jesus three days after he was crucified. In 2021, Good Friday falls on April 2 and Easter Sunday is on April 4. Here are 10 Easter greeting card templates you can send to your friends and family to celebrate the miracle!
Did you know that Easter is celebrated on the Sunday following the vernal equinox (when the Sun is exactly above the Equator)?
You can customize all of the templates with your own greeting and download them for free.
1. Easter Wreath
This design features gorgeous hand-painted watercolor willow branches. Customize the message and your family is sure to love this Easter greeting card!
---
2. Funky Easter Rabbit
Easter is synonymous with bunnies! This funky design is perfect for a younger brother. Add his name to the image for extra personalization.
---
3. Painted Eggs
What's Easter without painted eggs? This design features hand drawn eggs in a nest, framed with willow branches and a sunset mood background. A cool idea might be to substitute the greeting with a quote!
---
4. Purple Easter Greeting Card
This bright and funky design features birds and their eggs. Perfect for spring. PS! spot the bird laying an egg on the right.
---
5. Neon Futuristic Eggs
This neon design featuring futuristic eggs is sure to grab the attention of anyone who opens it. Remember to add your own names to the design, unless you're John sending a card to Sue.
---
6. Watercolor Rabbits
What a beautiful greeting card for your artistic friends or close family! The bunnies are subtle, yet stand out on the watercolor splashes.
---
7. Minimalist Design
This template has every major Easter symbol represented but is still professional and subtle. The minimalist greeting card is perfect everywhere!
---
8. Greeting from the Easter Bunnies
If bunnies could talk, what would they say? You decide with this template featuring pastel hand-drawn bunnies.
---
9. Flying Chicks
It's raining chicks! This template is perfect for an April fools x National Humor month x Easter post. They're all happening in the same week after all!
---
10. Chicken Pattern
This positive Easter greeting card is fun and the bright colors make sure no one will scroll past without noticing it. Might even be an excellent template to use to promote your Easter sale!
---
Didn't find what you're looking for? Check out even more templates here or let us know what else you'd like us to add!
Happy Easter and happy creating!
Visualize your design Use a product mockup to showcase your design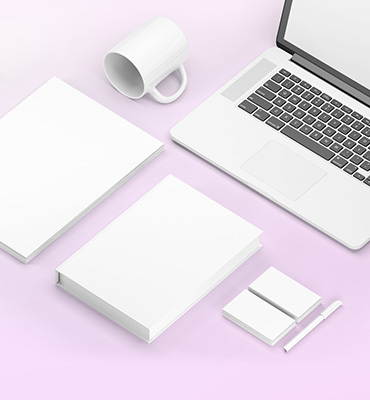 Create your design Use our templates to create delightful designs for any medium