15 Halloween Greeting Designs for Instant Reuse
•
September 9th 2020
•
3 minute read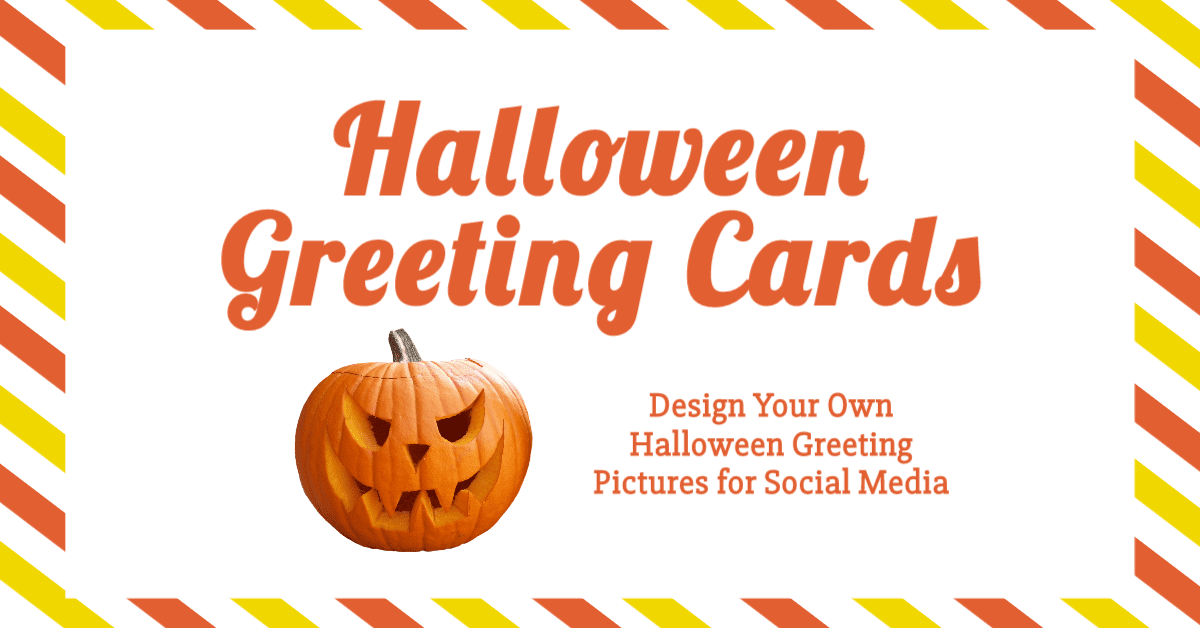 The All Hallows Eve is upon us soon…
and in addition to trick-or-treating for candy it's also a popular tradition to say your Halloween greetings on social media.
Here's a collection of some of our best Halloween themed greeting cards and creative wish cards for Facebook and Instagram.
Easily edit the design you like most, and post it to your social media profile or page for some spooky engagement.
1. Cute Halloween Greeting Banner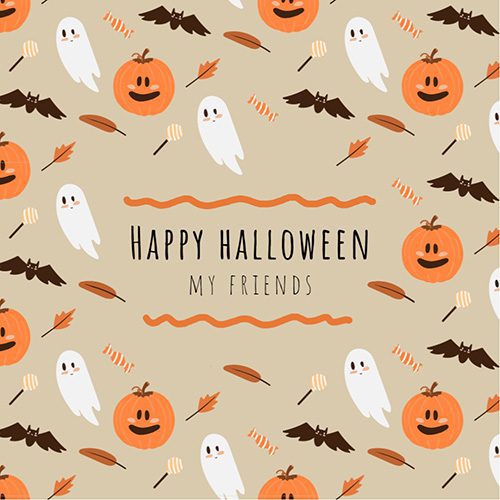 This hand-drawn Halloween banner includes a cute pumpkin, bat and ghost character with your message in the middle.
---
2. Zombie Love Halloween Greeting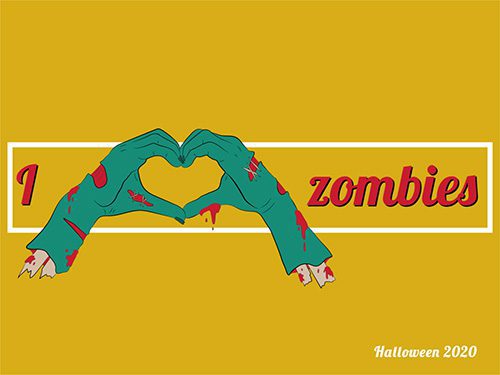 Show your love for someone with zombie hands and a heart symbol. NB: the brain and heart have already been eaten by zombies!
---
3. Jack o Lantern Greeting Card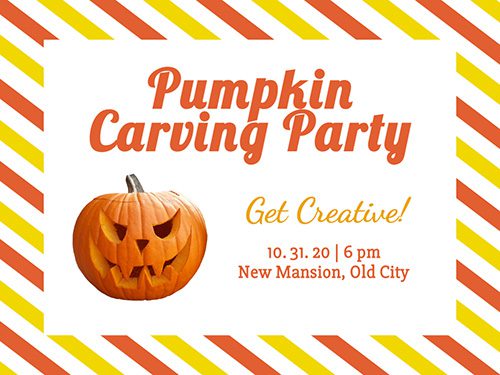 The good old pumpkin carving tradition… use this design for making a greeting card or an invitation to your event.
---
4. Slimy Halloween Wishes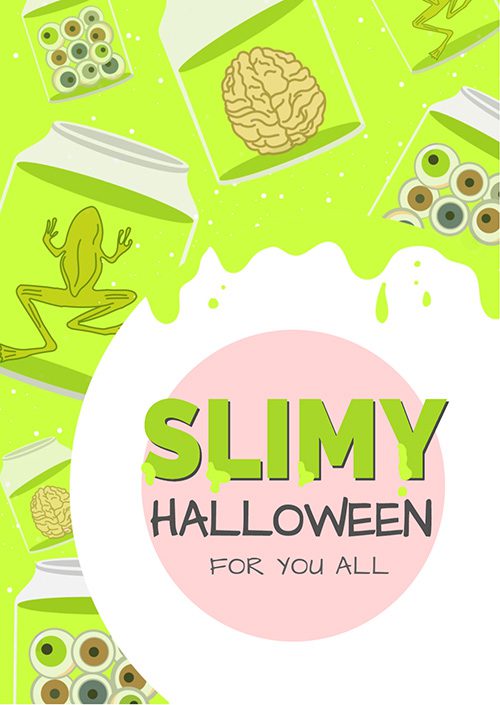 A green, slimy and creative Halloween greeting card with brains and eyeballs in a glass jar… yummy (and no added sugar)
---
5. Creative Halloween Reminder Design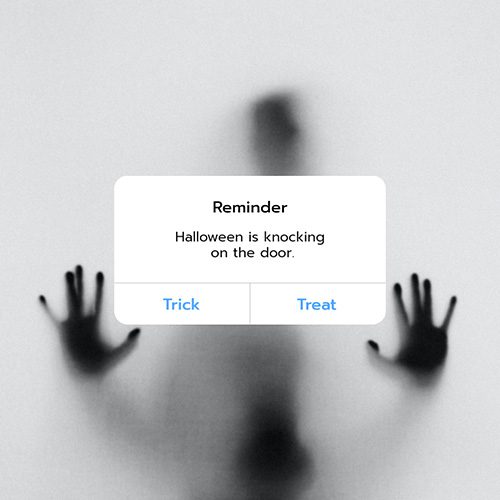 Use this creative iPhone notification themed design for reminding busy people that Halloween is just around the corner.
---
6. Halloween Fun Fact Maker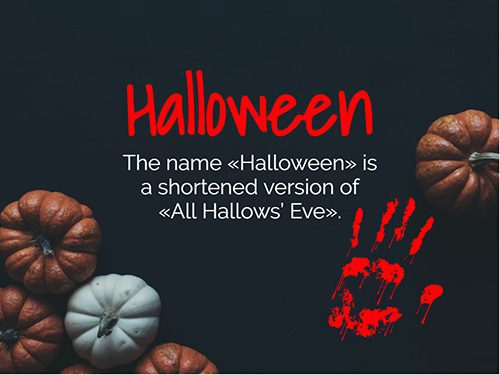 This design is perfect for sharing a fun or interesting fact about Halloween.
---
7. Zombie Halloween Greeting Banner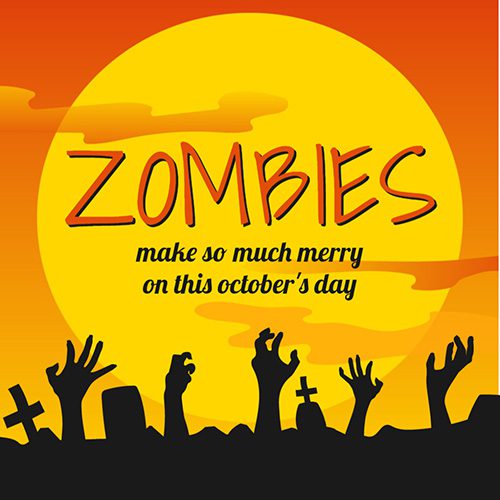 Hands up who's dead? A creative zombie and sunset themed design for saying your Halloween greetings.
---
8. Happy Halloween Banner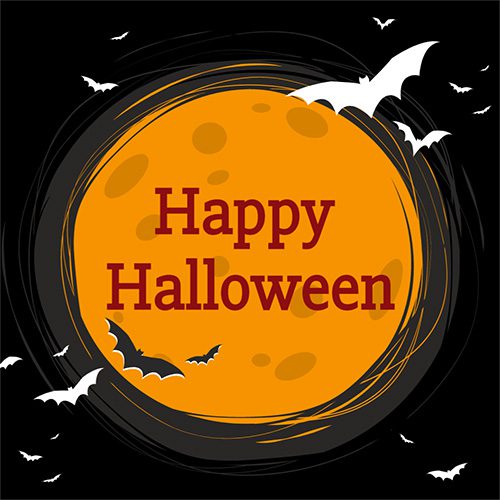 Wish everyone a happy Halloween with this classic design featuring a large red moon and bats flying on the background.
---
9. Spooky Ghosts Halloween Card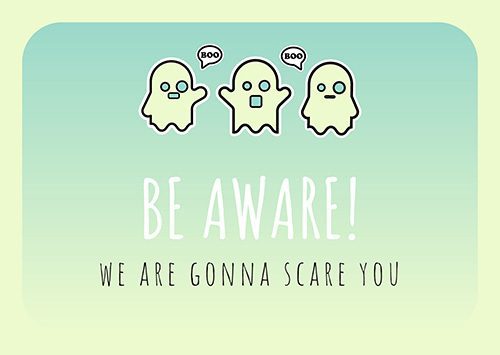 Beware of spooky ghosts, oh wait, the're actually quite cute… until they scare you to death! Add your own text and say your Halloween greetings with a modern design.
---
10. Funny Skeleton Halloween Greeting Picture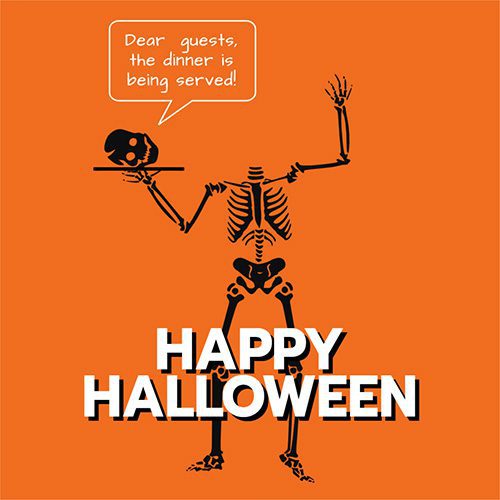 Serve your Halloween wishes with this creative design featuring a skeleton holding his own head on a plate. Add your caption.
---
11. Happy Halloween Scary Card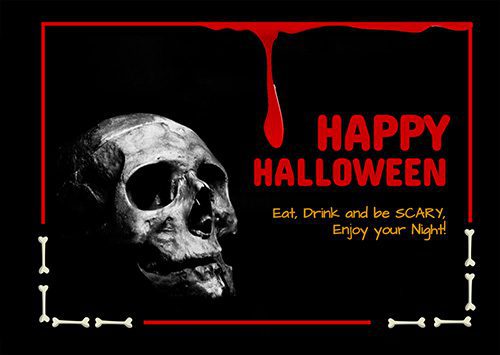 A scary Halloween card with a real skull image and red blood background with bones.
---
12. Halloween Facts Instagram Story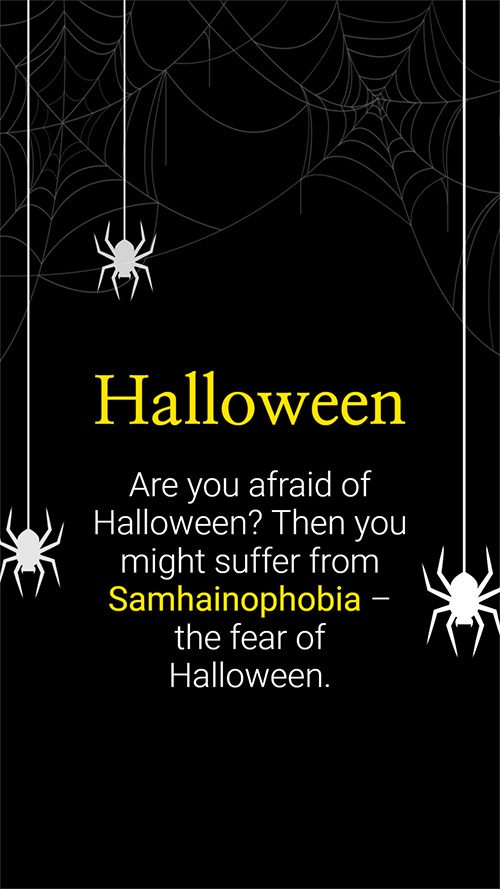 Tell your followers a few interesting facts about Halloween with this Instagram Story template featuring spiders.
---
13. Spooky Skulls Halloween Greeting Card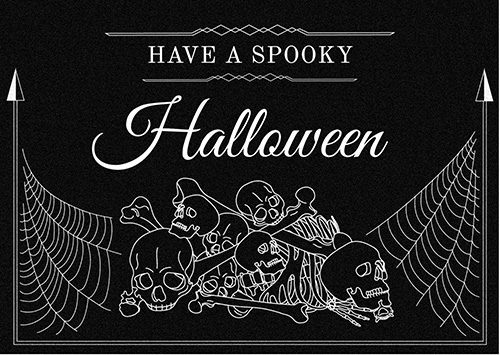 A dark Halloween greeting card design with hand drawn skulls in a pile of bones. This must be where Shelob lives…
---
14. Zombie Love Creative Halloween Greeting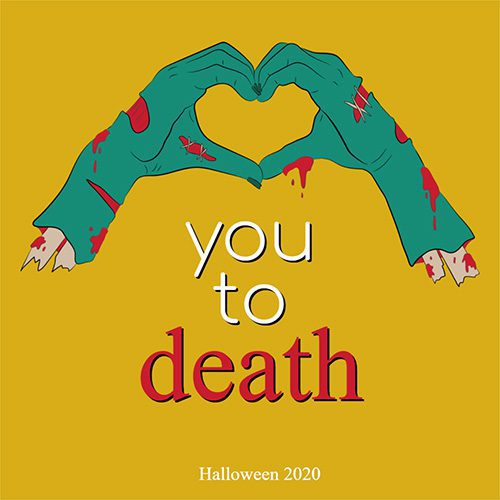 Zombies have feelings too… Use this creative design with a zombie loving someone to death.
---
15. Zombies Halloween Greeting Card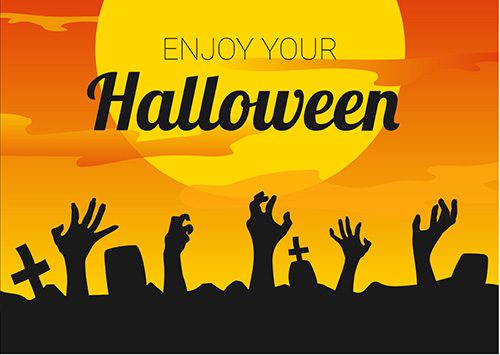 Halloween is a good time to be dead! All that sugar and candy without gaining extra weight! Use this zombie themed design wishing everyone a Happy Halloween!
---
Conclusion
So that was it… an entire collection of Halloween greeting card designs without ever mentioning a single Witch!
I hope you found some motivating Halloween content for posting to social media.
If not, be sure to check out these hilarious Halloween Quotes for some more inspiration.
NB: all of the above designs can easily be modified and resized to any format and size you need.
Visualize your design Use a product mockup to showcase your design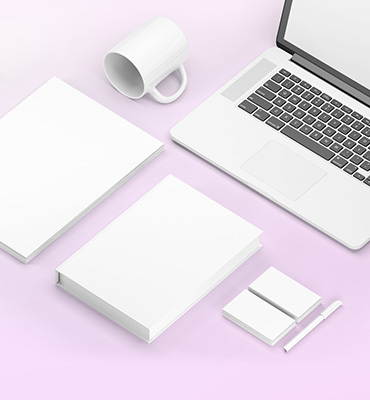 Create your design Use our templates to create delightful designs for any medium