15 LinkedIn Post Templates That Look Professional
•
April 5th 2021
•
4 minute read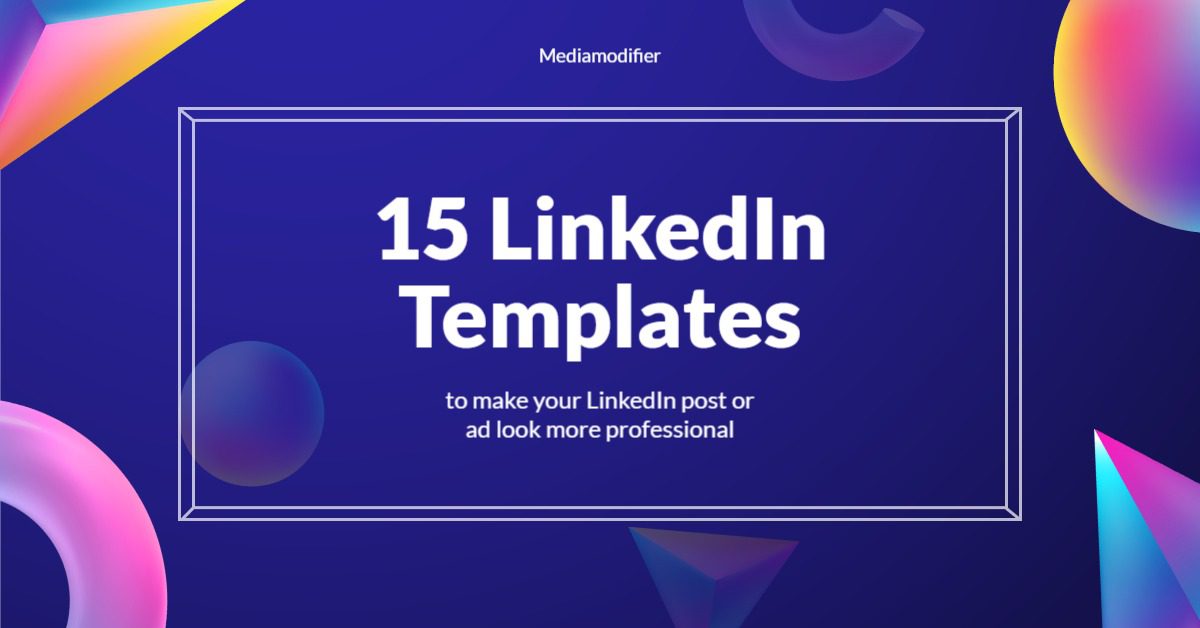 LinkedIn is the biggest professional social networking site in the world with 722 million members in 2021! It's the place to be to grow your network and position yourself as an expert opinion leader in your sector.
Whether you're hiring, looking for a job, promoting an event or sharing insights, here are LinkedIn post templates that will make your post look more professional. PS! Posts with images get 200% more engagement.
All templates are fully customizable – change the text, colours and move around icons to personalize your post.
1. Recruitment Template
Are you #hiring? The vacant chair design instantly lets people scrolling know you're looking for a new employee.
---
2. Animated Event Promotion
An animated LinkedIn Post template is perfect to promote your online course or business-related event. Edit the text to suit your needs and let the registrations flow!
---
3. Brexit Blog Article
Considering even Boris Johnson doesn't even know everything yet, Brexit will probably be a popular topic for years to come. Use this LinkedIn post template to share your case study, opinion article or insights into the subject.
---
4. Aviation Article
Here's a creative LinkedIn Post template for aviation and travel-related content promotion. Alternatively, you can poke fun at flat Earth conspiracies with a new Cube Earth theory.
---
5. Business Opportunity Article
This animated post features a moving escalator leading to the insides of the Earth. Use it to promote your article about new business opportunities and innovative research.
---
6. Business Strategy Article
A business strategy is like a 1000 piece puzzle. Everything has to fit together just right. Share your expertise on the subject with a template of a businessman solving a very large puzzle.
---
7. Robotics LinkedIn Post Template
This template is perfect for anything to do with AI, tech or robots. Update the text to reflect the key points of your article and capture readers' attention.
---
8. Recruitement Template
Attention! Attention! Announce a vacancy in your team in style. It works for any job post, but especially for those marketing and comms positions.
---
9. Recruitment Template
Are you #hiring for an elite business vacancy? Here's a creative hiring themed LinkedIn Post with a big hand choosing a businessman.
---
10. Startup LinkedIn Template
Use this startup-themed template, to promote your top tips for early-stage startups. It also works for tech companies, universities and SMEs. The sky is the limit!
---
11. Presentation Design
Introduce the key focus areas of either your business or an event you're running with this slide-deck style presentation screen. Remember to add your own photo or swap it for a different image. Might be awkward for Kathleen Garison otherwise.
---
12. Online Course Template
Want to attract a large audience to your next event with your next LinkedIn post? Let your audience know exactly what's waiting ahead on your website. We've even added a little spot for a discount incentive.
---
13. Event Promotion
This event promotion LinkedIn template is a great way to highlight the USP of your online event. Add your own values or update the ones on this template to best describe why people should attend.
---
14. Digital Strategy Article
This template is for those looking for something a bit more sleek and minimal. It works with a huge variety of topics. Nothing is off limits.
---
15. Event Promotion
Promote your event with this bright and effective template. Personalize it with a photo and text to suit your needs and grab users' attention!
---
We hope these templates help grow your engagement, find the right new teammate and get lots of sign-ups for your next event.
If you didn't find exactly what you're looking for, check out 160+ more templates here!
Visualize your design Use a product mockup to showcase your design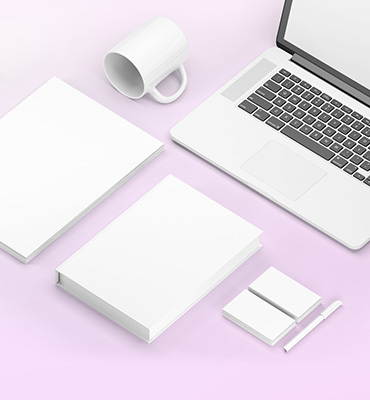 Create your design Use our templates to create delightful designs for any medium