Picking the Right Mockup for Your Logo Design
•
June 10th 2020
•
5 minute read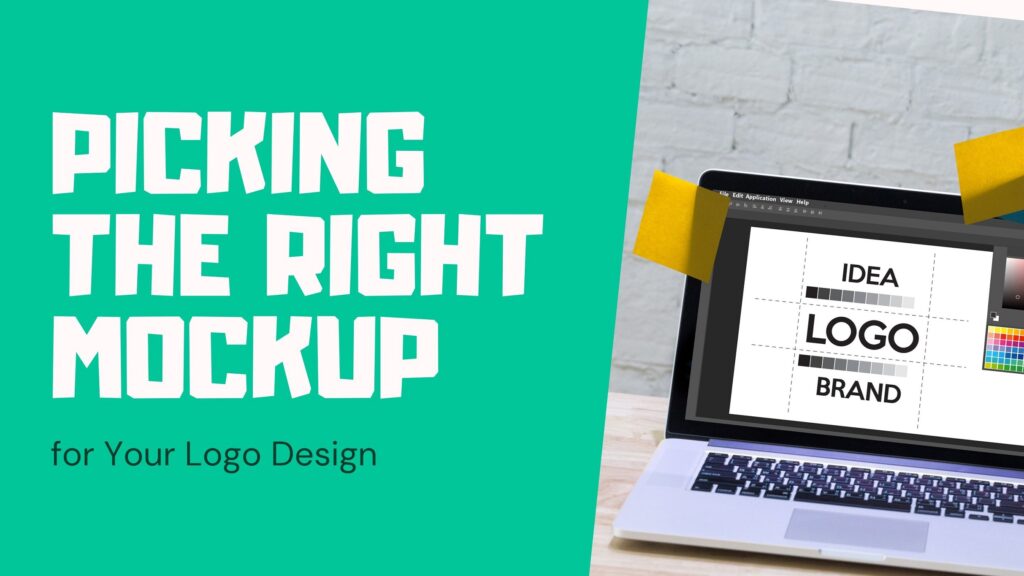 Being a graphic designer, everyone must be familiar with the term 'Mockup' in design.
Generating designs is an artwork that should be in a way that people easily understand what you are trying to demonstrate.
A graphic designer or brand owner knows what it takes to build a well-presented design so that people don't need to think for a second that what your design is all about.
Before heading over to the main topic, let me brace everyone with a turn of phrase 'Mockup' so that if anyone is not intimated with it, they get an idea.
A mockup is a model of a full size that depicts the actual meaning of your design that you have just created.
In simple words, it elaborates on how your design will look like when people perceive it. It enhances the understanding of your design among people, and they better view it.
If you are an expert graphic designer, then you surely know that creating the design is not your only task to be performed.
You should know how to present it to the world in a different and easy way.
For this purpose, we have Mockups that assist in letting people know the actual meaning of your design.
Picking the Right Mockup for Your Logo Design
Let's further proceed with the topic and debate on picking the right Mockup for the Logo design.
Creating the design is one thing, but the way you show it to the world by presenting it in a different way is another.
One of the primary advantages of Mockup is that it makes your design appear more professional.
However, if you have access to the Right Mockup, then all your worries fade away as it helps you elaborate on your design.
You don't need to do things from scratch, when you can easily select a mockup, insert your logo, and you are all set to boom in the designing world.
1. Find the Perfect Mockup
You can put your hands on plenty of Mockup templates that are in both paid and unpaid forms.
With premium Mockups, you will get various benefits in creating your logo as they are more unique and not challenging to utilize as compared to unpaid Mockup.
After picking the right Mockup, we need a suitable font to present the logo with more understandability, and when I talk about the right font, then Arial font clicks on my mind. It is a sans-serif font that originated in 1982, and since then, it has been acknowledged everywhere due to its classifications.
It is always wise to use this font in your designs equal to New-Romans Sans-serif.
Make Arial font your priority in order to enhance the understanding of your design among people which is being used for the last many decades.
2. Customize the Scene
It is also essential to understand how the layers will work on the template because you have to further put back its default element with the custom content. Without knowing you can't perform it accurately.
For instance, you have a file that consists of 3 layers, and each layer demonstrates different information regarding background color or other scene assets.
In a further step, you need to locate or hit on the smart objects and view them. In Photoshop, the smart objects described as layers where all the data of an object is stored.
3. Add Your Content & Download
The last step requires the replacement of Mockup content with your own original content. For this purpose, click the Smart Object symbol of the layer. Doing so will open another Photoshop window showing just the design that you will apply.
NB: with Mediamodifier, you can also customize each template online without Photoshop.
With whatever design you want to replace, just leave it all in the smart object layer, and after completing all the process, press the save option. When you recheck the original PSD file, you will know that it has been replaced with your original content.
It is how you can easily without any complication Mockup the template to make your design meaningful and unique.
Advantages of Mockup Designs
Let's enhance the importance of utilizing Mockup designs by mentioning a few advantages:
The first benefit that it provides is early testing. You may test the design during the development process so that you may resolve it at the time if any issue occurs.
It makes your design look professional and more creative as compared to the designs without utilizing a Mockup.
It solely keeps an eye on the content, and people usually focus on the functionality instead of going in-depth with the graphic details.
Mock-ups prompt analysis from clients since they are ease and low-constancy. If a client is given an early form of a framework that has required significant work, they are probably going to be progressively hesitant to criticize it.
Final Thoughts
As a graphic designer, your priority should be to deliver quality-based work or designs to clients who expect the same from you.
Mockup designs have made every designer comfortable and provide great ease in professionally providing the work.
With the right Mockup templates, you can become a master in graphic design.
Be straightforward with your designs, and remain consistent in your work.
I have mentioned a few essential points that would surely help you in Mockup templates.
I hope I have succeeded in writing a detailed article for those who were looking forward to it.
Try these essential points and be a master of your work.
Visualize your design Use a product mockup to showcase your design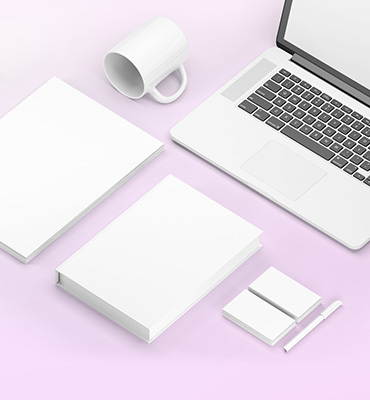 Create your design Use our templates to create delightful designs for any medium