10 Reusable Banners for School Discount Sale
•
September 3rd 2020
•
3 minute read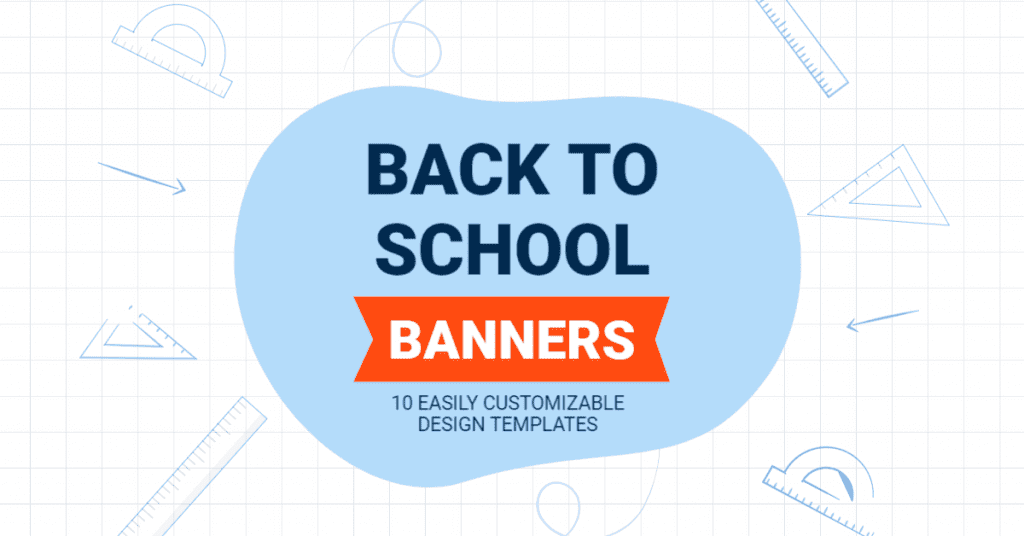 The Back to School season is a sad time for kids, but retailers love it!
In fact it's one of the biggest shopping holidays on the planet and people are willing to spend a lot of $$$ on school gear.

Of course what started out as a discount for school items, has now grown into a shopping holiday where you can buy literally anything… because it's on sale!

So if you're thinking about joining the Back to School sale, then this is your last chance!

Doesn't matter if you're selling shoes or software – school and college kids need everything!

Use these design templates and easily create your own Back to School Sale banner in no time.
1. Back to School Sale Banner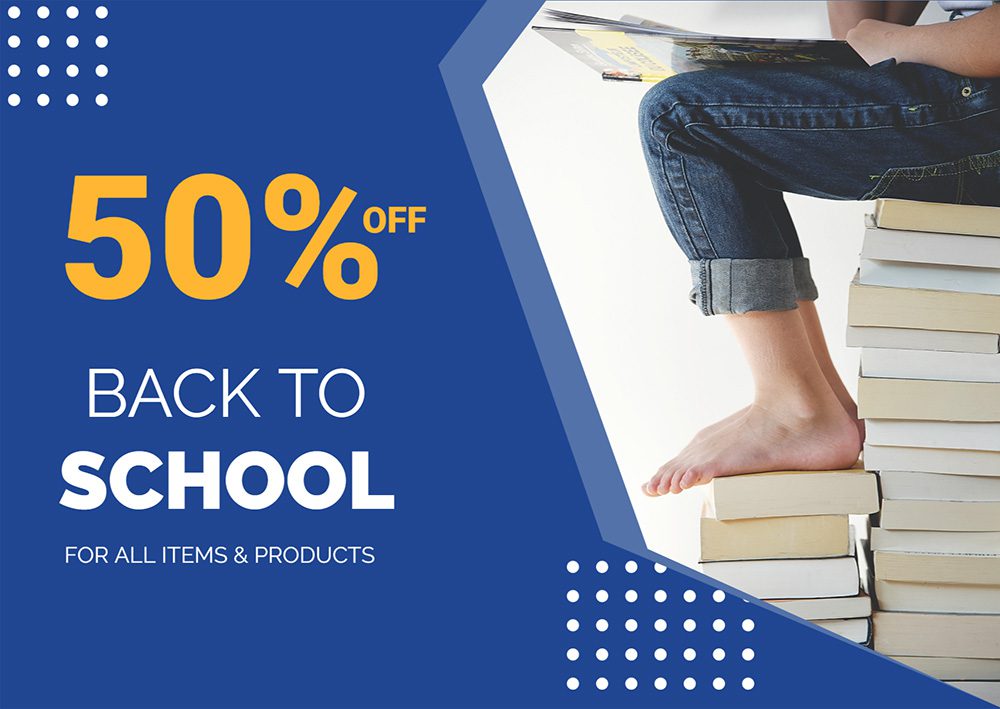 A stylish banner template with a modern layout and a placeholder for your own picture. Includes a large title text for the discount amount. Best suited for a Facebook Post or ad.
---
2. Creative Chalkboard School Banner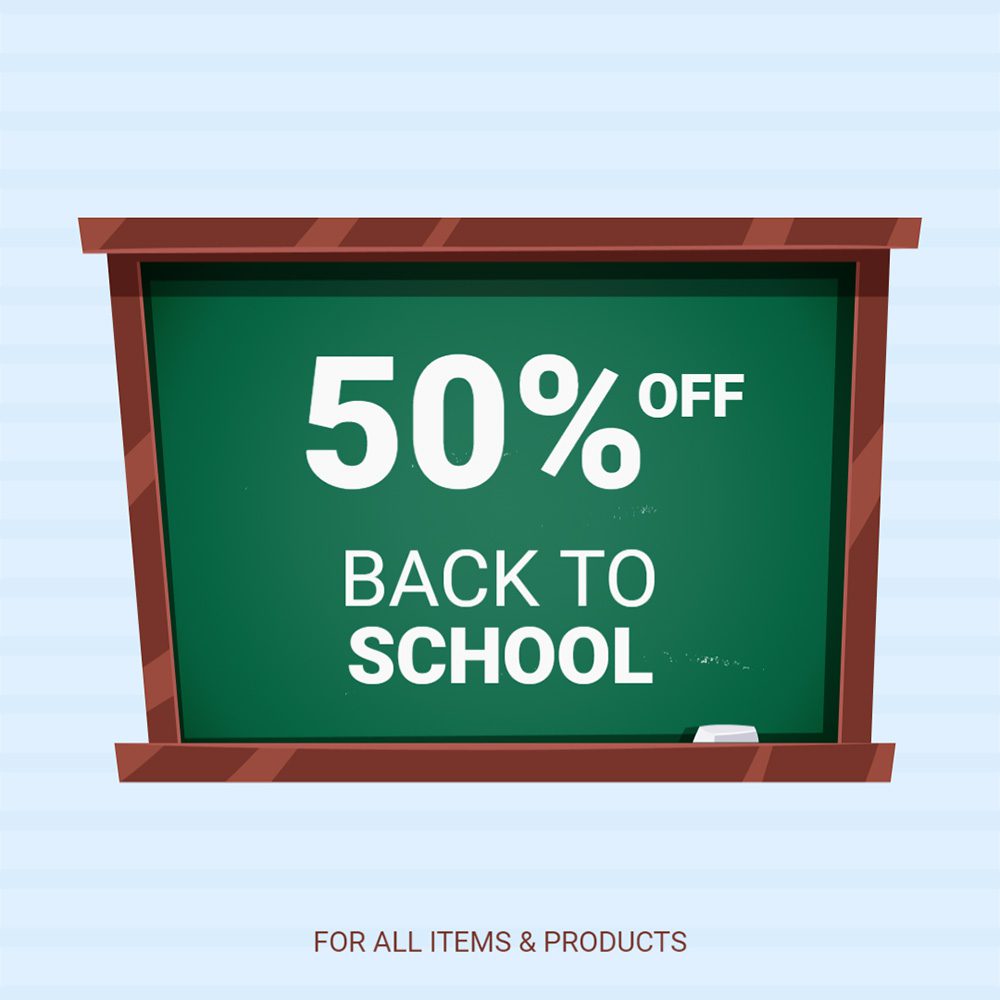 Use this chalkboard themed design for any school related product discount sale. Customize the text and add your own message to the chalkboard.
---
3. Back to School Sale Ad Design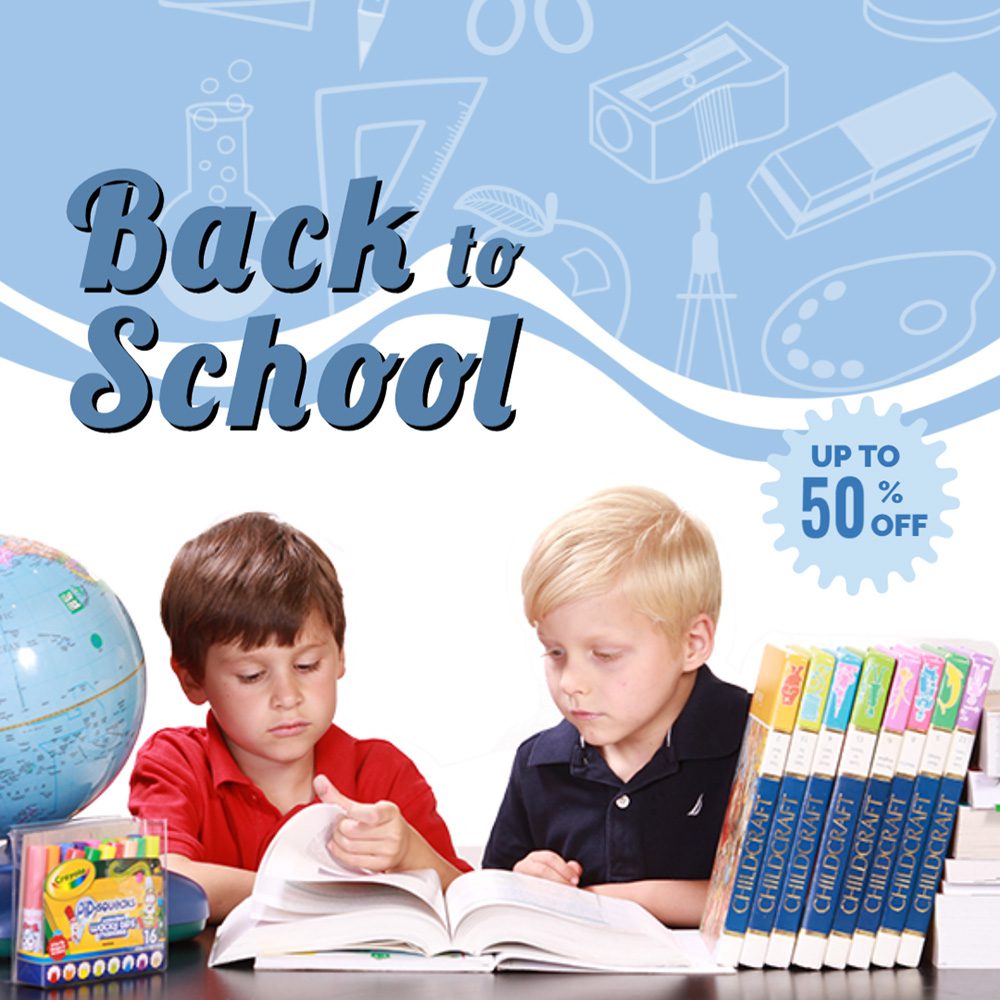 A unique and catchy banner template featuring illustrated elements and a picture of school kids. Add your own text and make a Back to School banner for social media.
---
4. School Discount Banner Design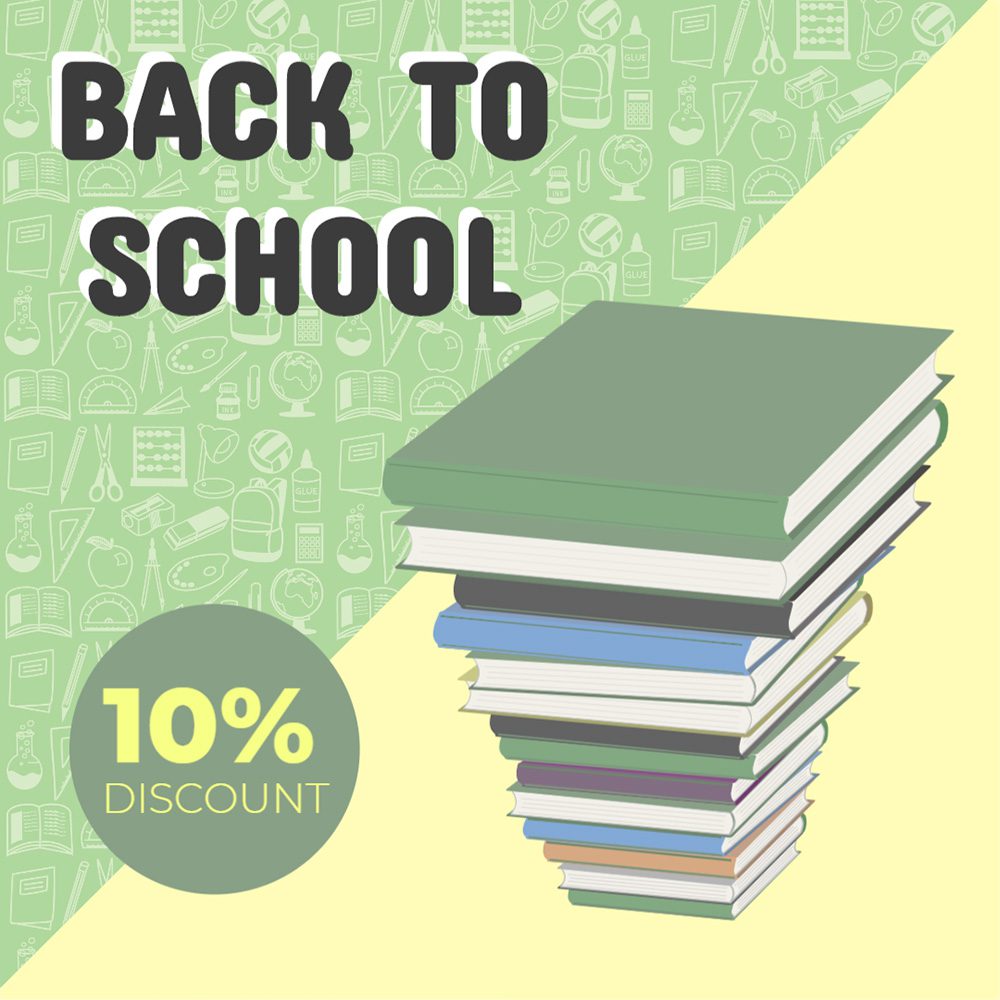 An illustrated school banner ad template featuring a large stack of books. Customize the text and colors for your own unique look.
---
5. School Supplies Sale Banner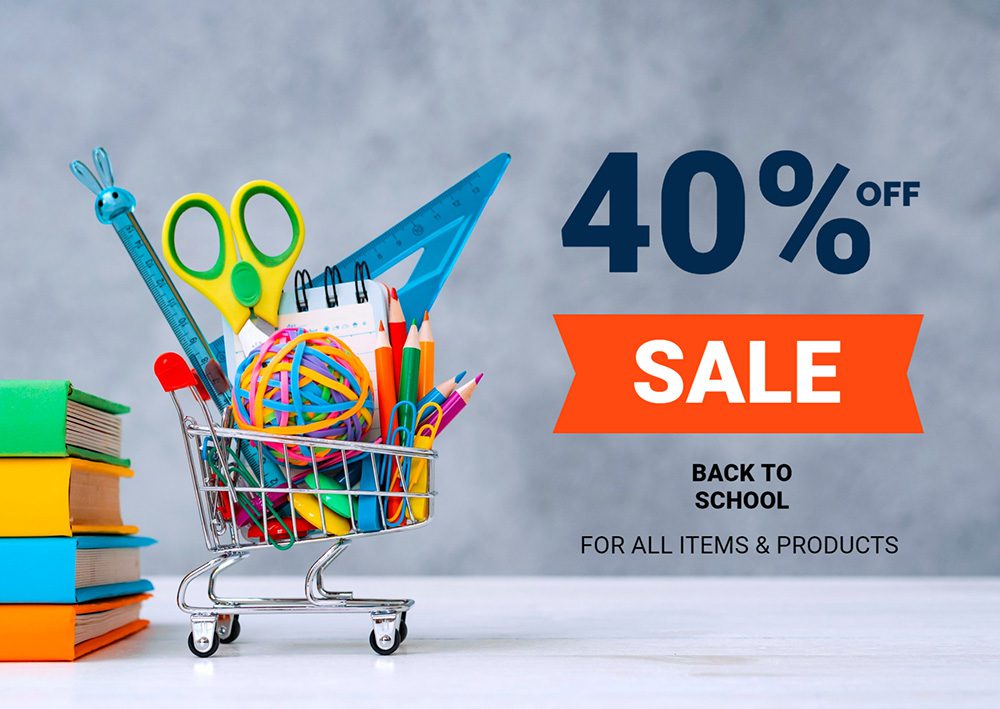 A creative School Sale banner design featuring a small shopping cart and a large placeholder for your promotion offer. Use it on you Facebook to grab attention.
---
6. School Instagram Story Banner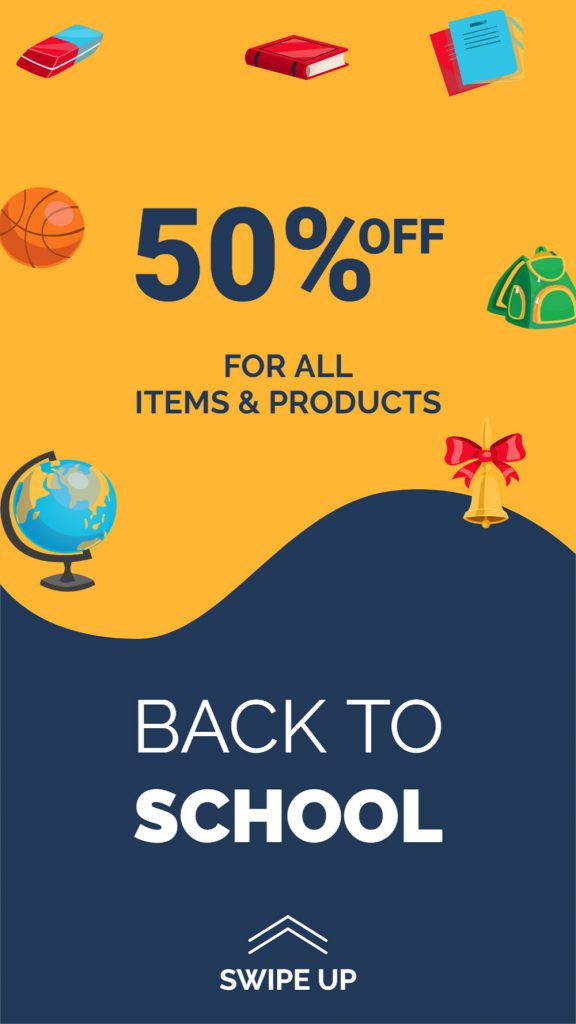 Use this tall design template as a large vertical school banner for Instagram or Pinterest. A colorful and catchy design with illustrated school elements.
---
7. Back to School Promotion Sale Banner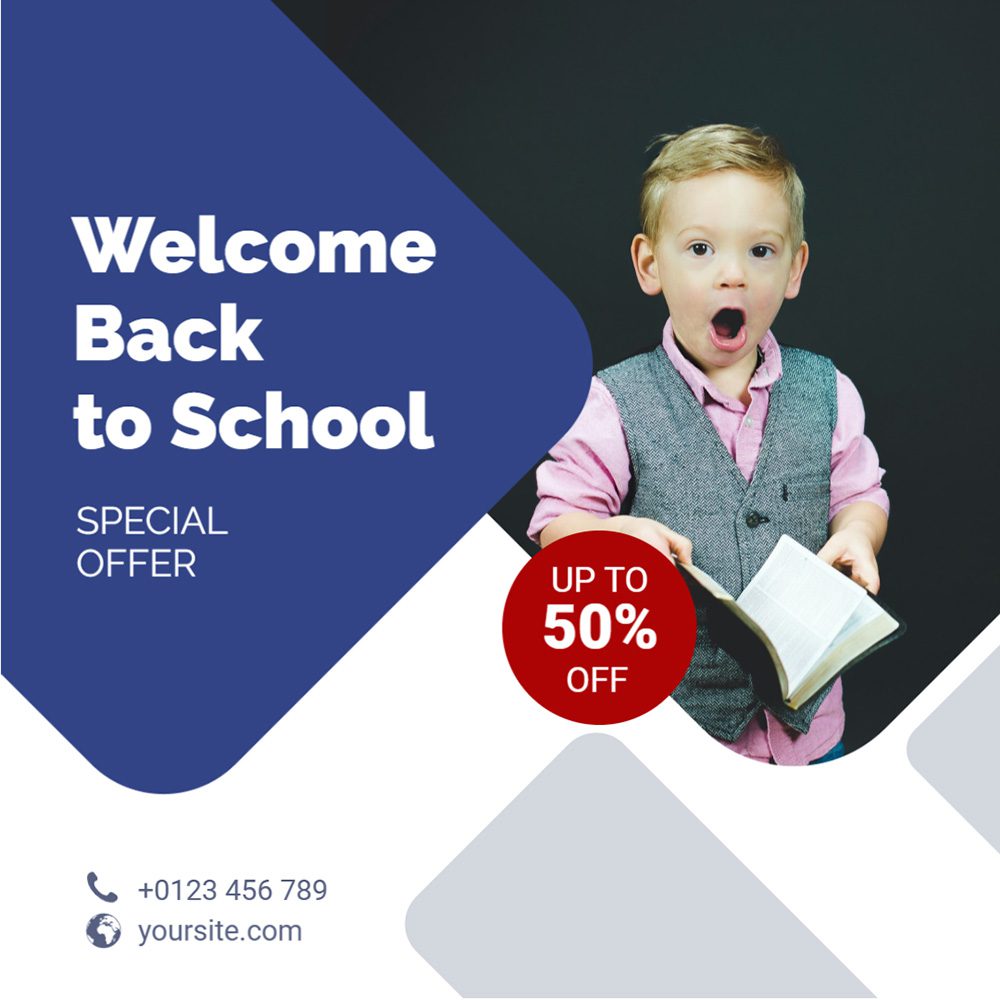 Share the emotional side of learning with this banner template with a curious kid. Add your own sale offer and grab attention on social media.
---
8. Welcome Back to School Instagram Story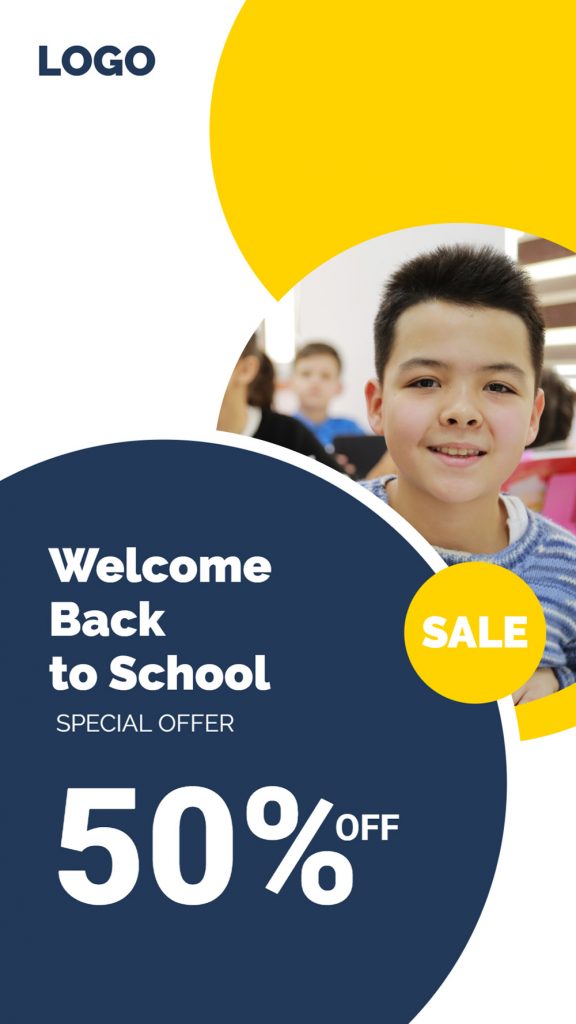 Share your school discount offer with this Instagram story template featuring a circular design concept.
---
9. School Discount Student Sale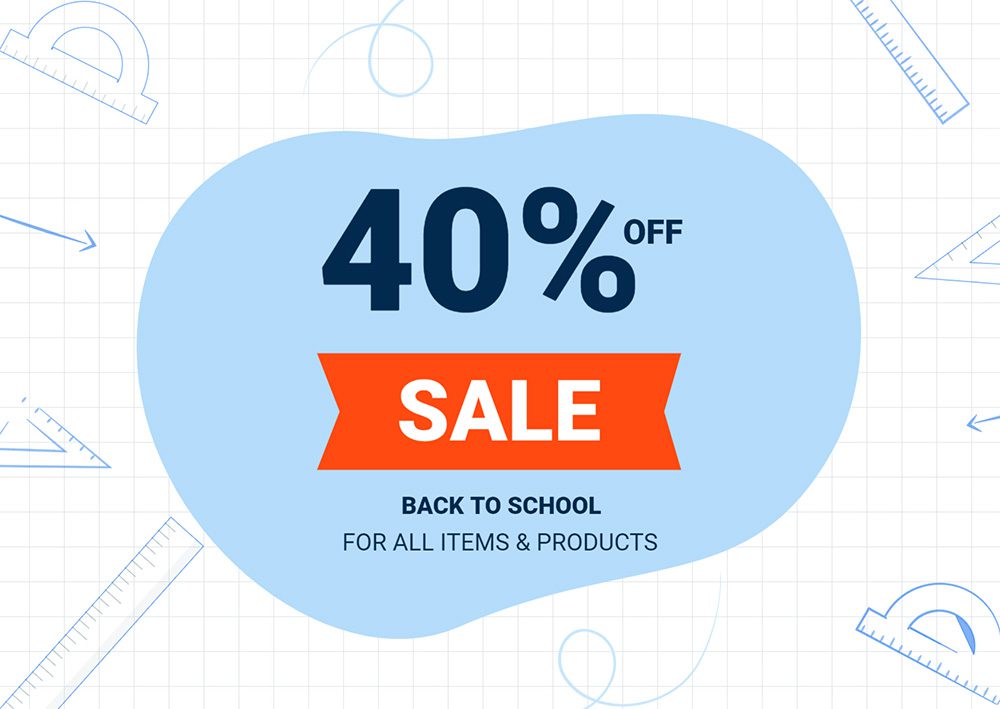 A minimal and pure banner design featuring a paper background with sketched items and a stylish blob as a background for the text.
---
10. Back to School Sale Banner Template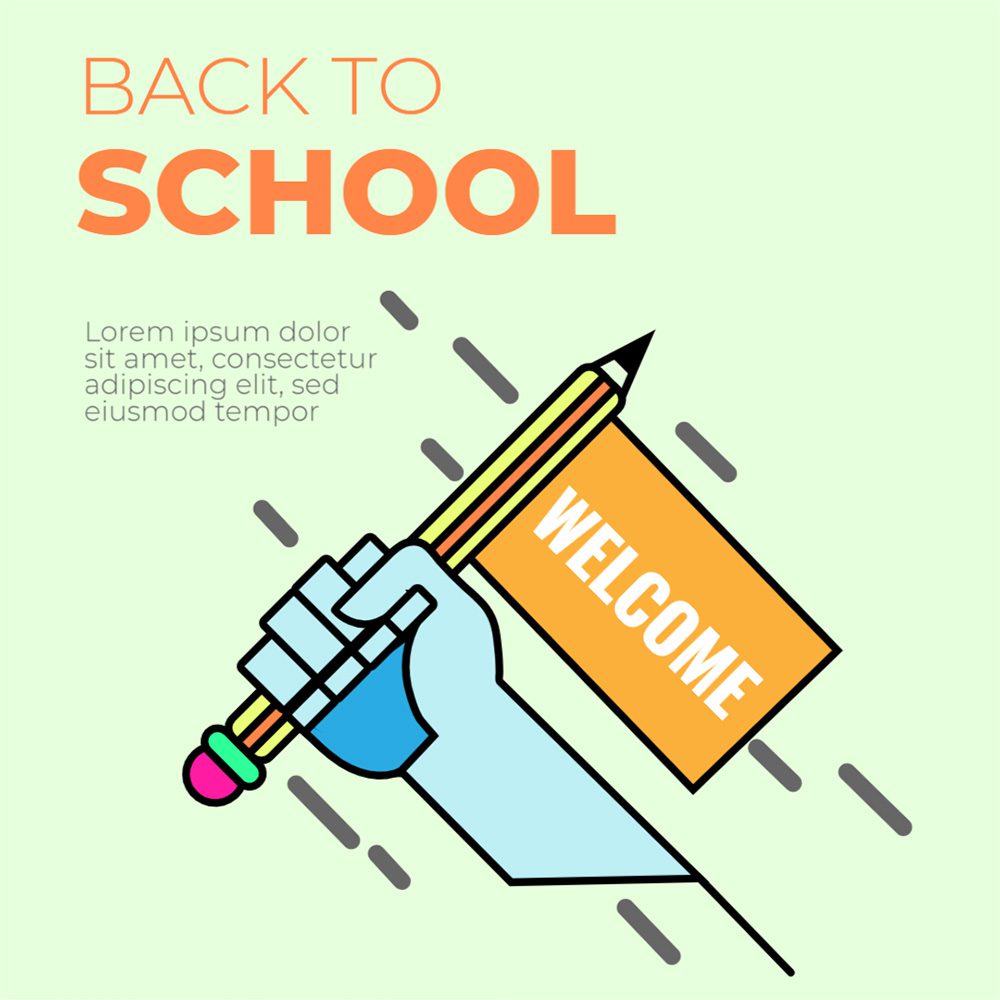 Welcome school students with this creative banner design featuring a hand holding a pencil with your message.
---
Conclusion
What's the good thing about shopping holidays?
They come around every year!
So even if you missed your chance to create an effective Back to School Sale campaign this year then don't worry, you'll have plenty of time to prepare for next year!
Use this collection of School template to create a banner or better yet, open the Free Design Maker and create your very own design or video in minutes.
Visualize your design Use a product mockup to showcase your design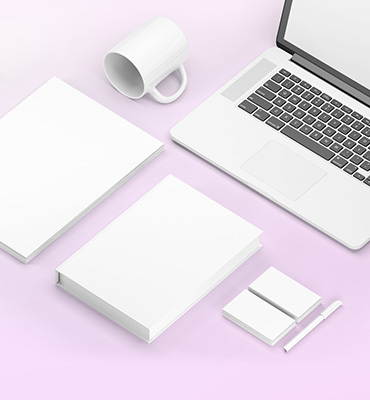 Create your design Use our templates to create delightful designs for any medium