10 Post Ideas for Social Media in September
•
August 25th 2021
•
6 minute read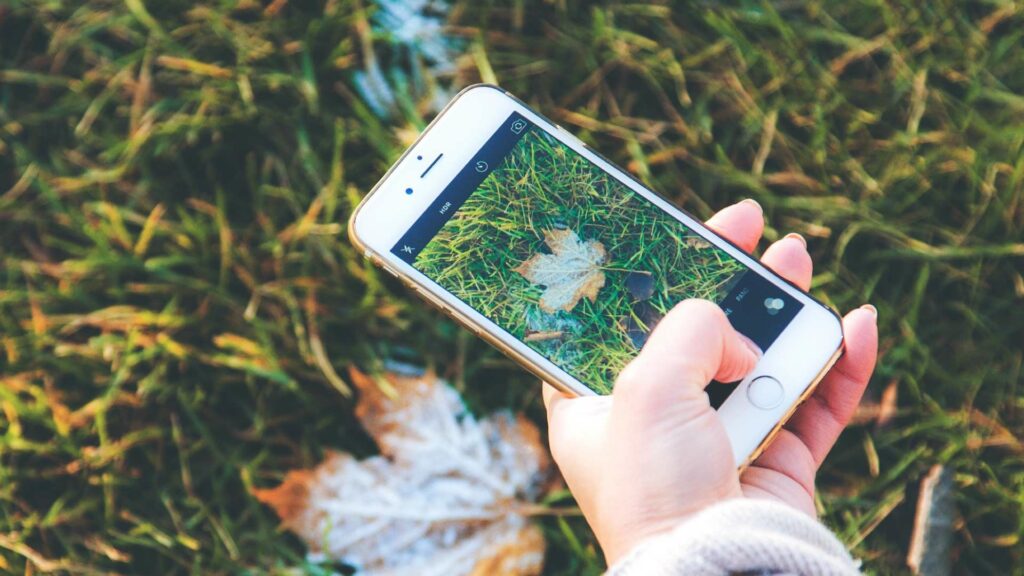 Wow, it's been 6 months of us sharing "what to post on social media"! As we're always up for helping you – our audience of designers and anyone who needs to do a design simply, we hope you've been enjoying our series as much as we've enjoyed sharing it.
We also hope you've made use of our social media ideas along with our easy-to-use mockup generator and editable drag-and-drop design templates. With that, here are 10 post ideas for Social Media in September.
NB: Each template is customizable to the size of the social media channel of your choice. Simply click on "Choose size" at the top right of the Design Maker and select which social media post/design size you'd like.
Let's start with the month-long themes.
1. Self-Improvement Month
As September is Self-Improvement Month, why not use this month to work on yourself and improve in ways you feel you need to? You can take this time to set new goals, learn a new hobby, step out of your comfort zone… and more importantly, it's a great time to share and emphasize the importance of self-improvement with your audience. After all, self-improvement is also part of self-care – something we at MediaModifier strongly believe in.
Share some self-improvement tips with your audience using this moving Facebook post template.
---
2. Hispanic Heritage Month
15 September to 15 October is National Hispanic American Heritage Month. This month is dedicated to "celebrating the histories, cultures and contributions of American citizens whose ancestors came from Spain, Mexico, the Caribbean and Central and South America." Mostly, the month is celebrated in the US. Nevertheless, we can all take this time to learn about Hispanic cultures too! Raise awareness among your audience through your social media in September.
Help your audience learn more about hispanic heritage by featuring a prominent hispanic person such as Frida Kahlo with this drag-and-drop Instagram post template.
---
Now, on to national days for social media in September.
3. World Beard Day – 4 September
Are you into beards? Celebrate World Beard Day on September 4! The day is "characterized by the happiness of all people being with their beards and with each other". Apparently, it's "customary for the bearded members of a family to relax and partake in no jobs or chores". So why not celebrate your bearded audience members?
Invite your bearded friends to join you for a beer this World Beard Day with our easy-to-edit Facebook post design.
---
4. Rosh Hashanah – 6 September
Known as the Jewish new year, Rosh Hashanah is "a time of rejoicing and of serious introspection, a time to celebrate the completion of another year while also taking stock of one's life." Jews celebrate it over wo days to "usher in the Ten Days of Repentance (Aseret Yemei Teshuvah), also known as the Days of Awe (Yamim Noraim)". If you don't know much about these days, then now's the time to eat some challah, learn about it.
Wish your Jewish friends "Shanah tova" on Rosh Hashanah with this Instagram story template.
---
5. 9/11 remembrance – 11 September
This year, it will be 20 years since the September 11 attacks in the United States. To commemorate the event, family members of the victims have been gathering each year to "read aloud the names of those killed in the 9/11 attacks and in the 1993 World Trade Center bombing". While this day is filled with pain for many, it's a good time to "remember the past, or we deprive ourselves of its lessons for overcoming our present struggles and divisions."
Commemorate 9/11 and remember the past with this LinkedIn post template.
---
6. Yom Kippur – 15 September
Celebrated by the Jewish, Yom Kippur is a day of fast and the most solemn of Jewish religious holidays; a culmination of the Yamim Noraim (Days of Awe) that comes after Rosh Hashanah, the Jewish new year. On this day, people are "encouraged to make amends and ask forgiveness for sins committed during the past year". Why are we mentioning this day? Because it might be useful for us to take part in "the custom of ritualized apologizing" and seek forgiveness from each other and people around you.
Make peace and commemorate Yom Kippur with our easy-to-use Instagram post template.
---
7. Stepfamily Day – 16 September
Founded by Christy Borgeld in 1997, Stepfamily Day helps "promote the understanding and celebration of stepfamilies and blended families". Media representations of stepfamilies may not always be positive, for example, Cinderella. We think today is a great day to honor blended families. Regardless of whether or not you are blood-related.
Honor blended families this Stepfamily Day with our Instagram post maker.
---
8. Mid-Autumn Festival – 21 September
Mid-Autumn Festival is celebrated in multiple Asian countries on the 15th day of the eighth lunar month. "The festival was first celebrated to give thanks for a bountiful harvest." Today, the festival is also known as Moon Festival and Mooncake Festival. Families will often gather to eat pomelo, mooncakes and light paper lanterns. Perhaps if you're lucky, you might be able to find a mooncake where you are and enjoy one on the day that has the fullest moon of the year.
Enjoy the Mid-Autumn Festival and share some virtual celebrations with your audience using our Instagram post template.
---
9. Business Women's Day – 22 September
On this very day in 1949, four women in the United States of America came to found the American Business Women's Association – a professional network for women in business and women business owners. Since then, Business Women's Day has been celebrated on this day to honor "the accomplishments of the businesswomen across the nation". It's time to extend this beyond the US and celebrate businesswomen worldwide!
Let's celebrate our women business owners on 22 September with this drag-and-drop Twitter post template!
---
10. National Good Neighbor Day – 28 September
Do you know your neighbors? Are you a good neighbor? Then 28 September is the day to celebrate the people in your neighborhood – whether it's your home neighborhood, your work neighborhood or your Zoom neighborhood! Let's all help to build and foster strong communities amongst our neighbors and do something helpful for them like simply saying hi and asking about their day or sharing sweet treats. You can also extend the day to your physical neighborhood.
Encourage your neighbors to gather and celebrate good relations together on Good Neighbor Day with this Facebook post template.
---
We hope this helps you with your social media plan in September! Do tag us on social media if you use any of our templates. We'd love to see how you commemorate these special events and days.
Visualize your design Use a product mockup to showcase your design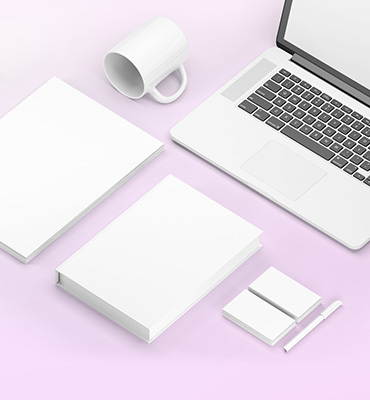 Create your design Use our templates to create delightful designs for any medium