15 Best Sticker Mockup Templates
•
March 6th 2020
•
6 minute read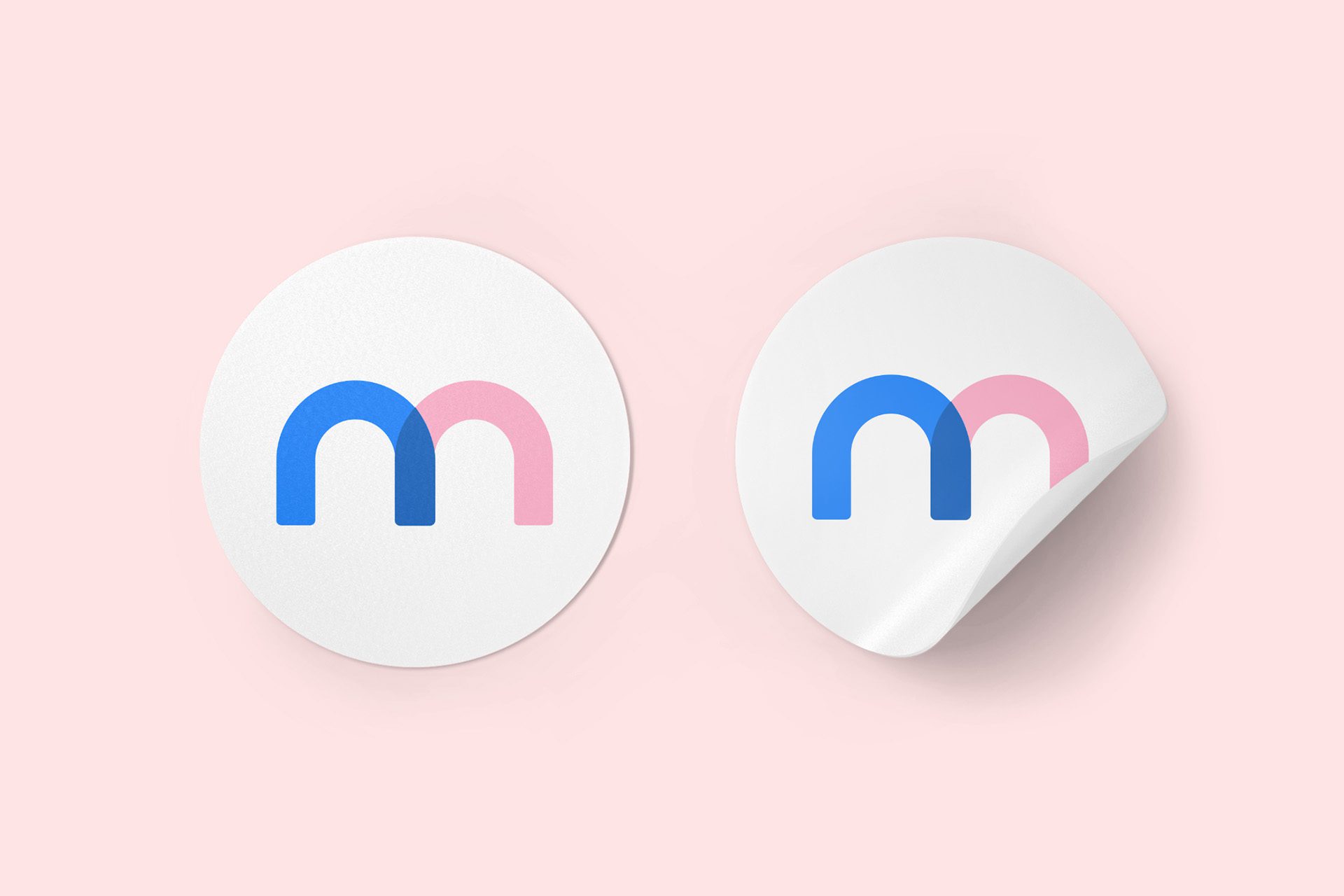 Stickers and labels offer an essential way to promote your company, products, and services. Use these instant sticker mockup templates and quickly visualize your own sticker design idea within seconds.
In addition, the make your own sticker tool provided by CustomSticker.com is also a good tool to get inspired. Their selection of free, professionally designed templates and layouts helps you create stickers for any occasion. It empowers you to create sticker designs so great, you can also easily share and order your sticker design with it. Great sticker marketing starts here.
Before you start, you can place your design in a 3D or realistic Mediamodifier mockup and get a feeling of what your printed design would look like. It's great for designers to showcase their sticker design and offers a fast way to pitch the idea to potential clients.
But now, let's not stick to the intro forever… scroll down to see our best sticker mockups!
1. Round Sticker Mockup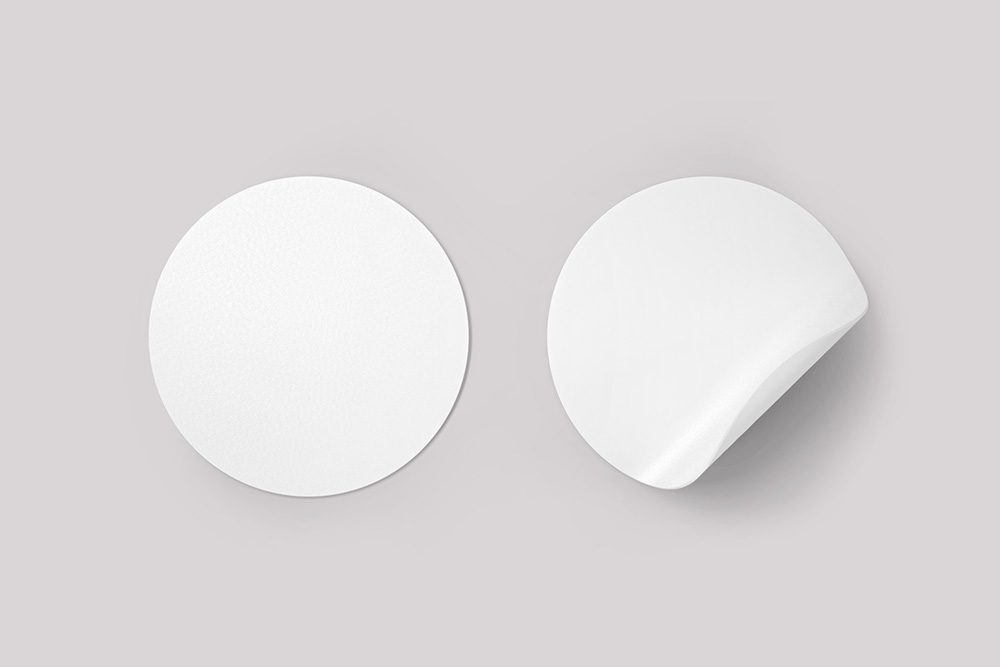 This situation is getting sticky! Mockup template with a top view of 2 round stickers on blank surface. Flat round sticker on the left and the right one having a 3D curled edge effect. Upload a separate design for both and preview your sticker design. Use a full size image or a logo design and edit the color of the stickers to match the design.
---
2. Square Sticker Mockup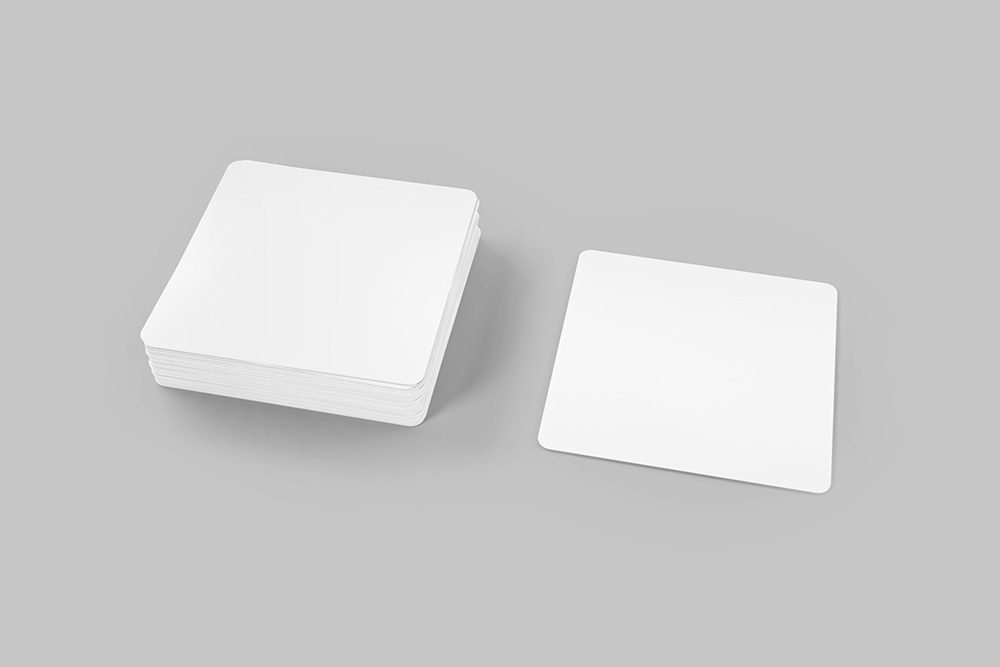 Use this mockup template for showcasing your square sticker design. Upload your full size sticker design or smaller graphic and edit the color of the sticker stack to match your design. The mockup can also be used for square business cards or beer and drink coasters.
---
3. Circle Sticker Mockup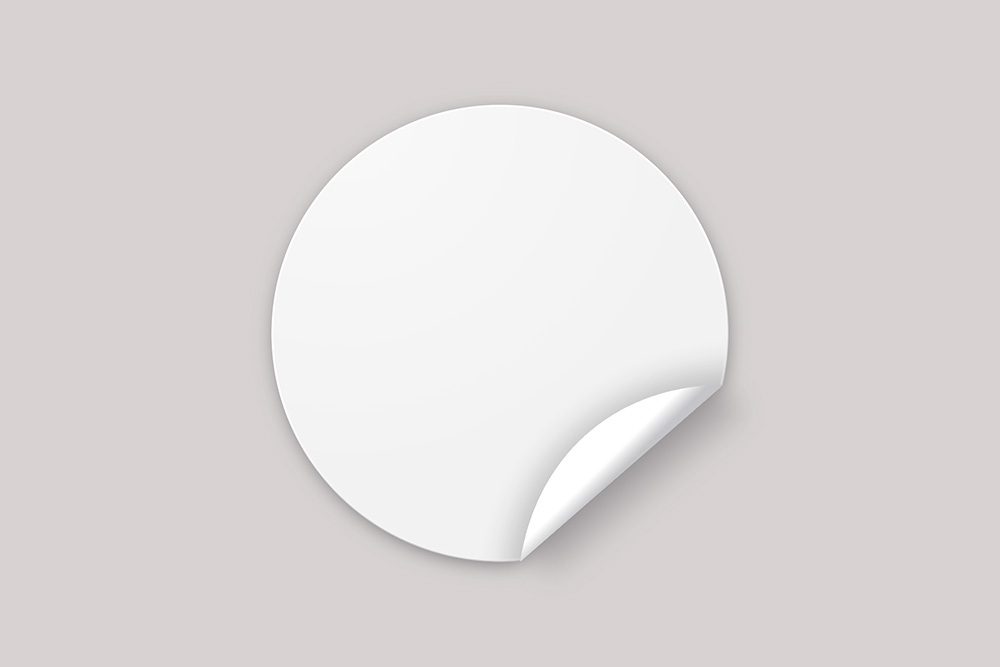 If it sticks… it's a sticker! A mockup template featuring a round circle sticker with a small curled edge which gives the template a nice 3D peeling effect. Upload your own sticker design, logo symbolics and label or badge ideas. Easily edit the color of the badge and background or choose to export the sticker as transparent PNG.
---
4. Square Sticker Mockup Maker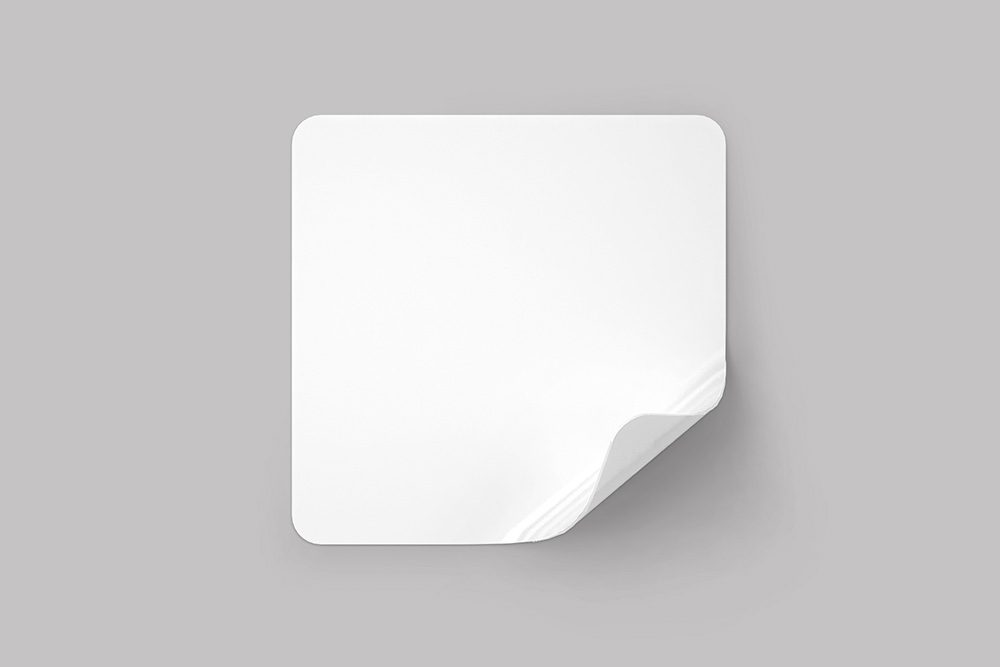 If you didn't understand what this is by looking at the image, then I'll also describe it here for SEO reasons 🙂 an online mockup template for turning your blank image into a square sticker with a small 3D curled edge effect. Upload a full size image to cover the entire label or use a smaller design and easily change the color of the sticker. Also edit the background color or choose a transparent PNG export. Hit the edit button and see how easy it is!
---
5. Wide Sticker Mockup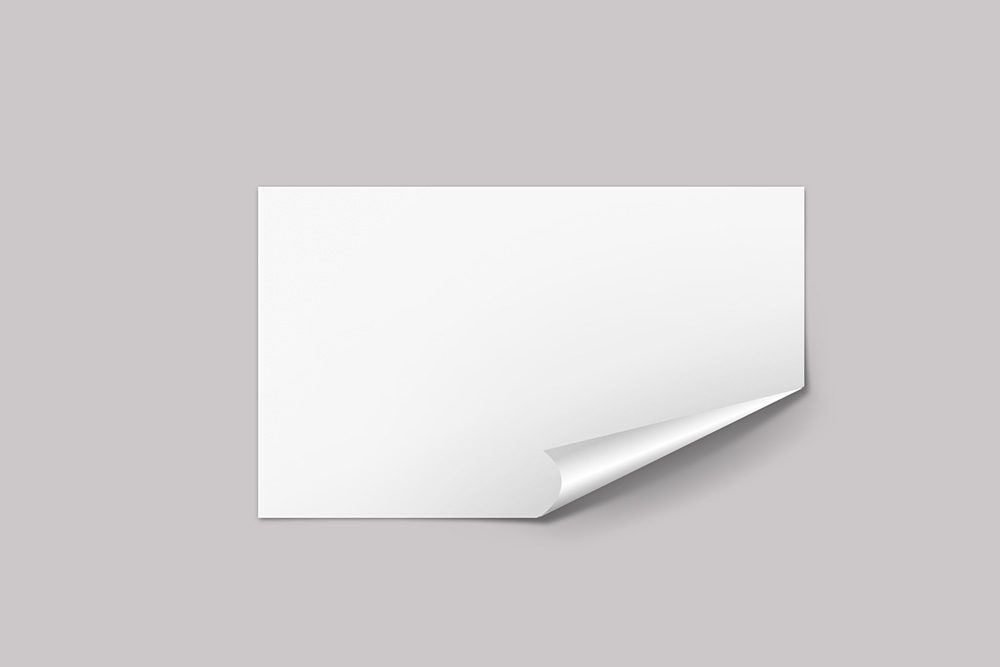 Use this mockup template to turn your image into a 3D label. A mockup featuring a wide rectangle sticker with a curled peeling edge effect. Preview your label, sticker or badge design ideas with a minimal yet useful mockup. The 3D edge effect makes it clearly understandable that the item comes as a thin paper or sticker.
---
6. Round Sticker Mockup Temlate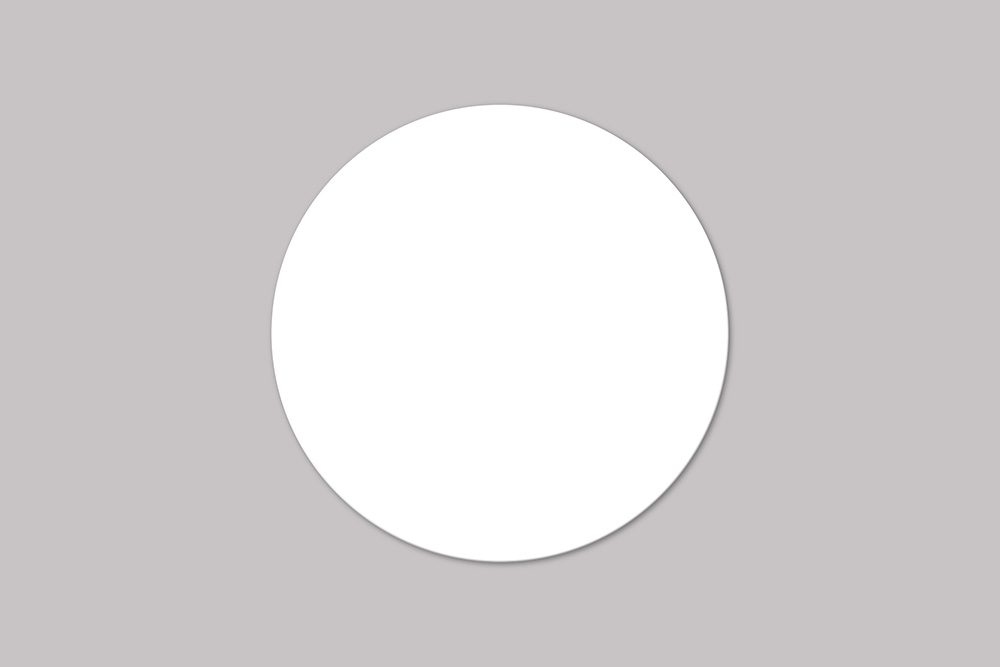 This mockup template will make your design look like… well like a round sticker! A minimalistic mockup template featuring a round circle sticker over a solid color background.
---
7. Tall Rectangle Sticker Mockup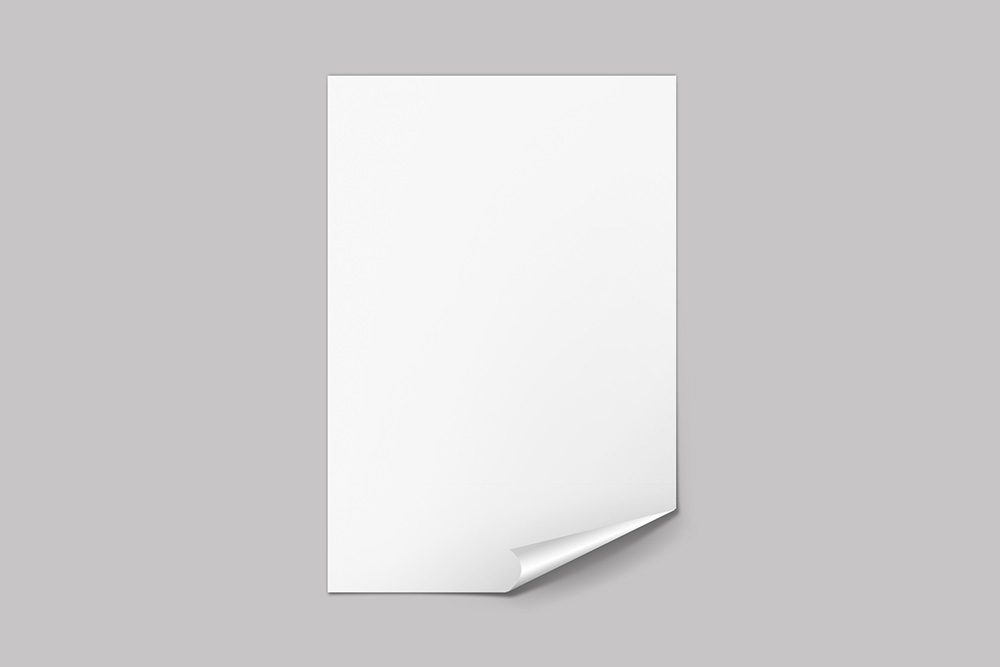 Mockup template for displaying a tall rectangle shaped sticker or label design. A portrait size blank sticker with a curled 3D peeling edge effect. Make a minimalistic 3D showcase of your print label design or display other paper print artwork such as a poster or flyer.
---
8. Laptop Cover Sticker Mockup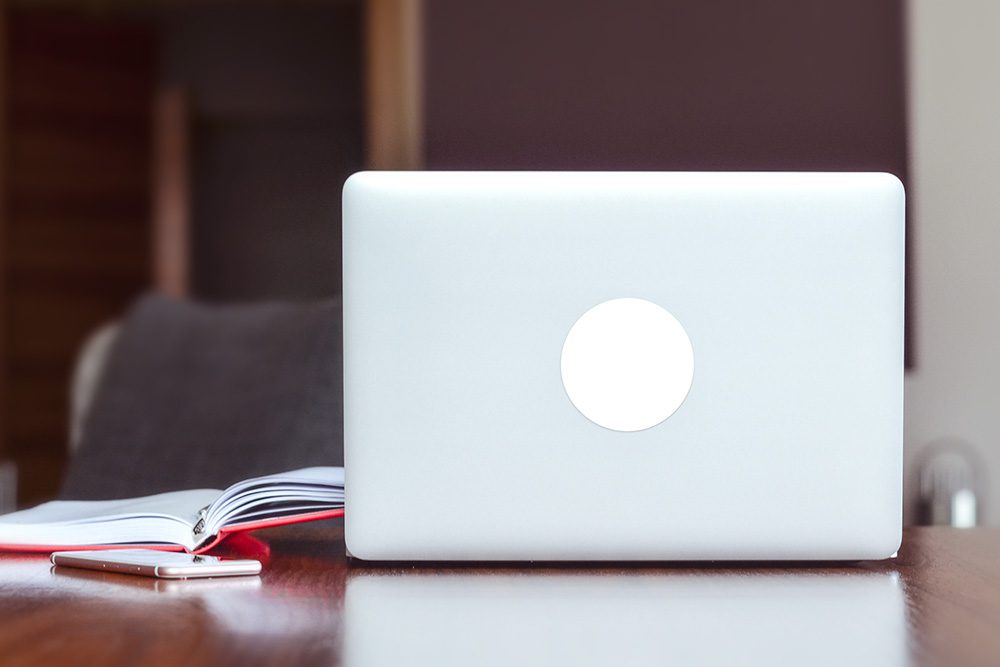 Have a creative idea for a laptop sticker design? Why don't you showcase it with this template! A mockup featuring an Apple Macbook computer on a desk, next to an open notebook and an iPhone. A realistic mockup for a round laptop cover sticker.
---
9. Envelope Stamp & Sticker Mockup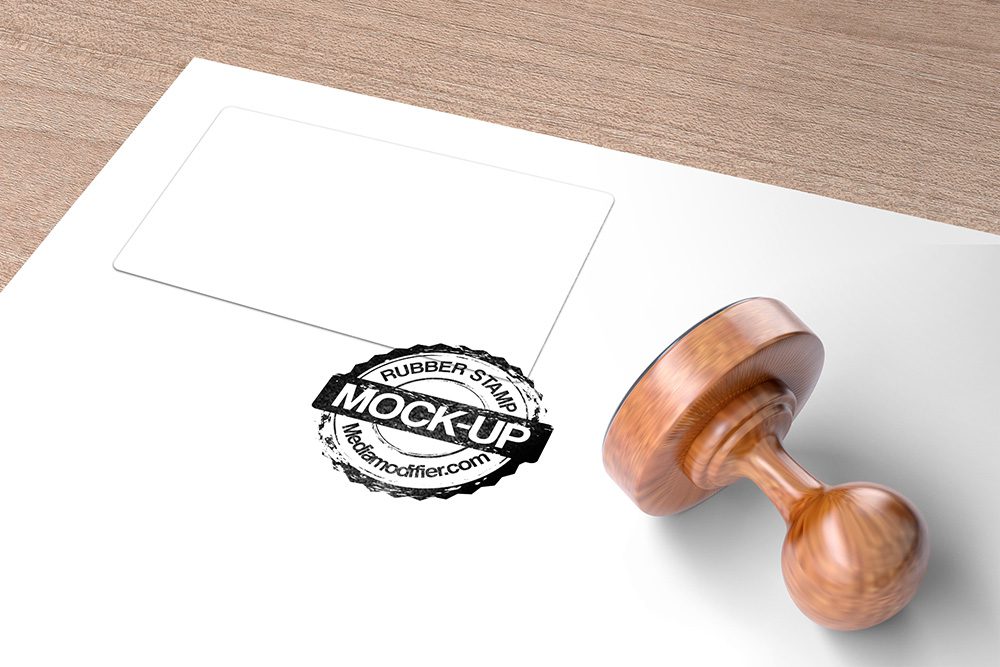 Your logo + this mockup = a great image! A mockup template featuring an envelope with an address label sticker and a round stamp for showcasing your logo or badge design. Simply click on the placeholders and upload your images. A good logo makes every mockup look great, so be sure to test out your logo in more templates, check out the logo mockups category for fresh ideas!
---
10. Stack of Square Stickers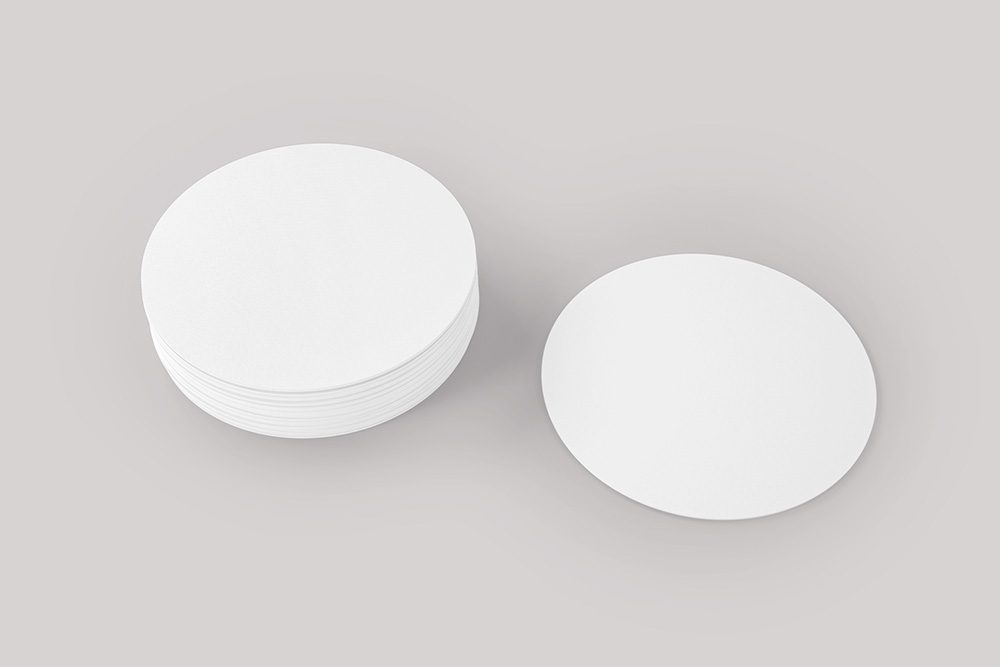 How do you turn a sticky situation even worse? Add more glue! Here's a mockup template for displaying a round circle sticker design. A 3D stack of round sticker over a solid color background. Upload a separate image onto both placeholders and define the color of the sticker pack.
---
11. Laptop Case Sticker Mockup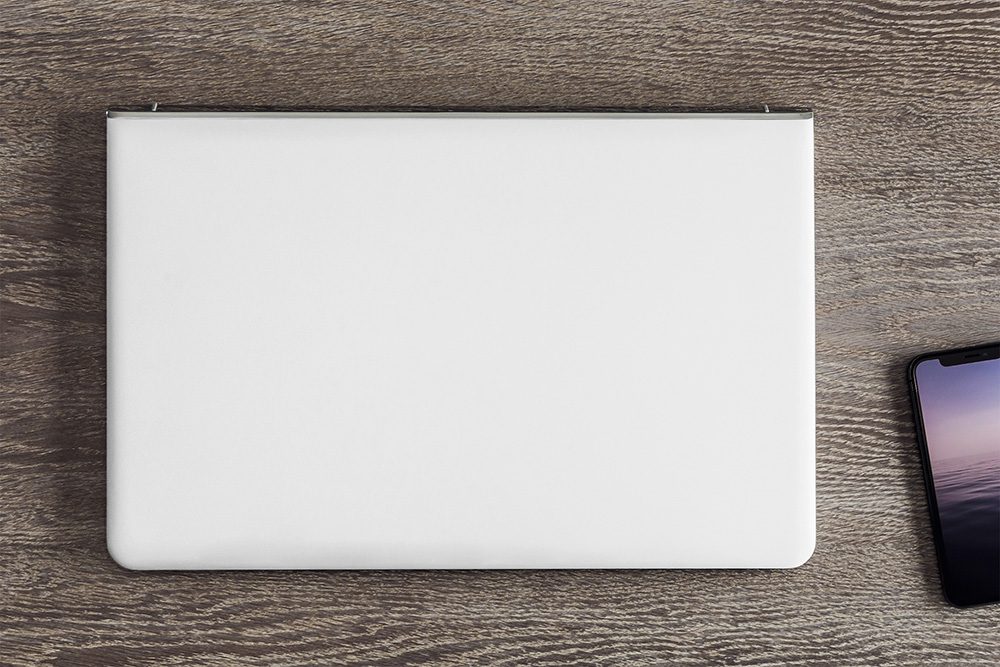 Laptop stickers are a creative way of showing people that you don't have a Macbook! A mockup template for showcasing a laptop cover sticker. A closed laptop on a wood desk next to an iPhone. Upload a full size design to cover the entire case or insert a small illustrative sticker. The mockup works with any image or logo design – make a realistic sticker mockup with 2 clicks.
---
12. Round Zigzag Edge Sticker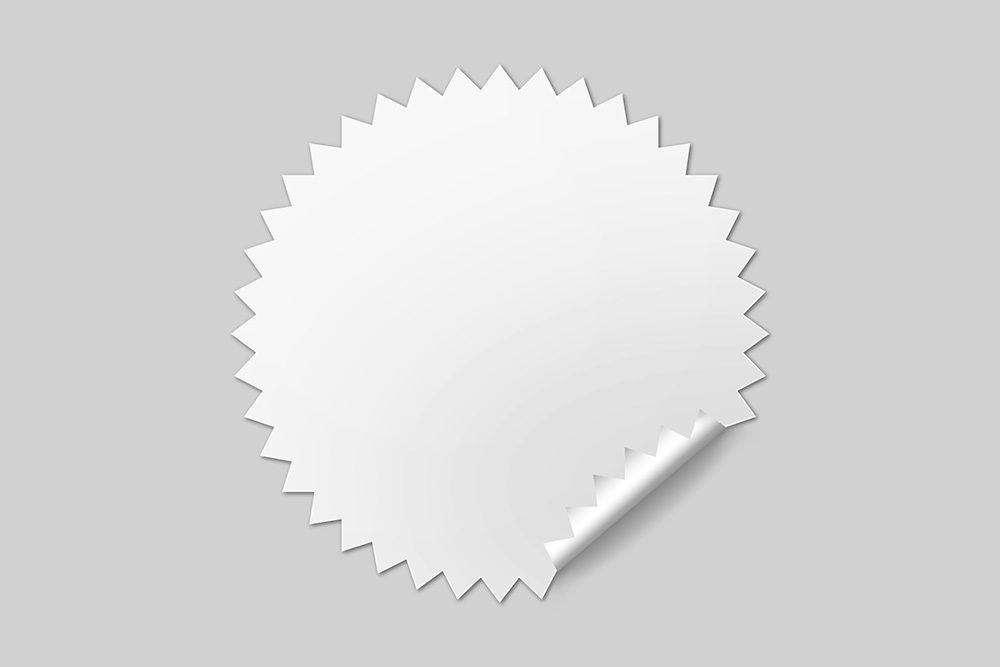 Mockup template for turning your image into a round sticker with zig zag edges. Upload your own image and choose a color for the sticker to match your design. A mockup best suitable for a review star label or badge design idea. The sticker also has a curled edge with a small 3D peeling effect.
---
13. Envelope Address Sticker Mockup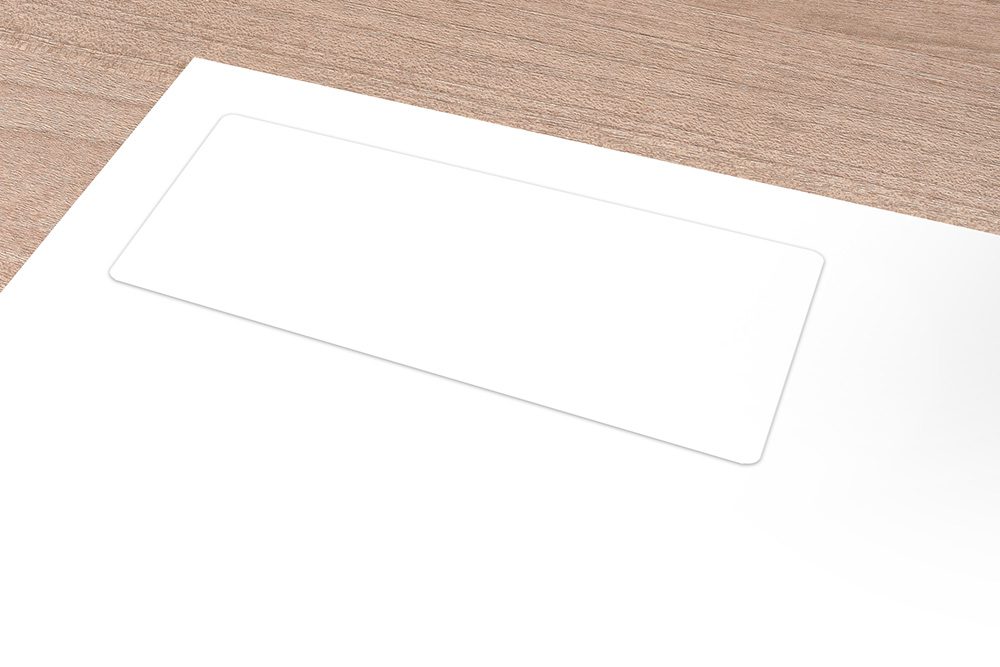 When was the last time you sent out a letter using snail mail? Did you remember the return address… that's your home address! A mockup template for showcasing a sticker design for the return address on the back of an envelope.
---
14. Star Sticker Mockup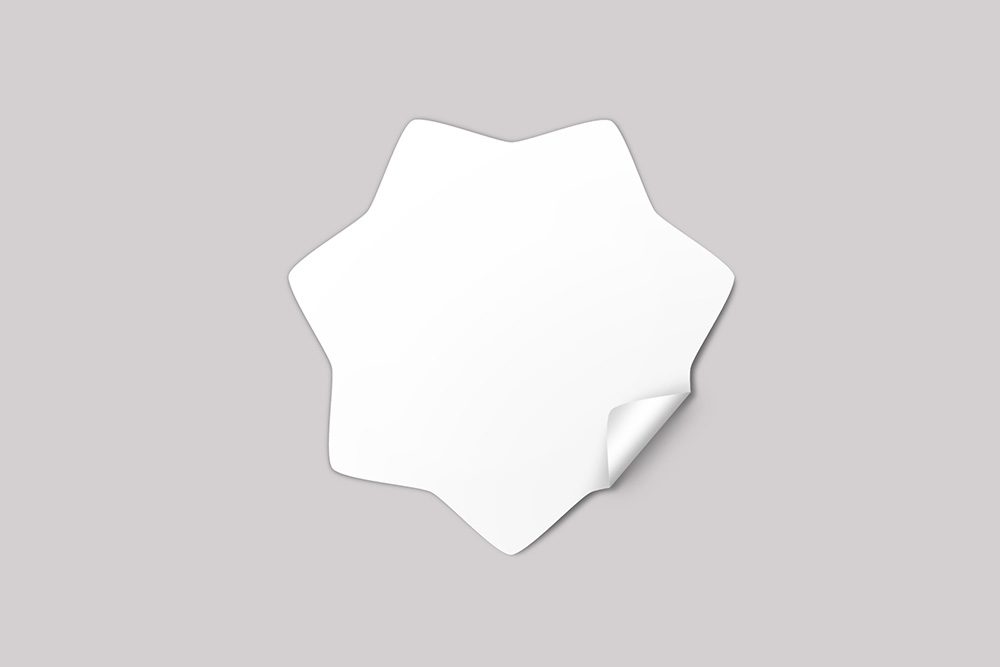 Look it's a falling… or a peeling star! Mockup template for turning your image into a star shaped sticker. Upload your design into this online mockup featuring top view of a star sticker lying over solid color background with a small curled edge.
---
15. Laptop Case Sticker Mockup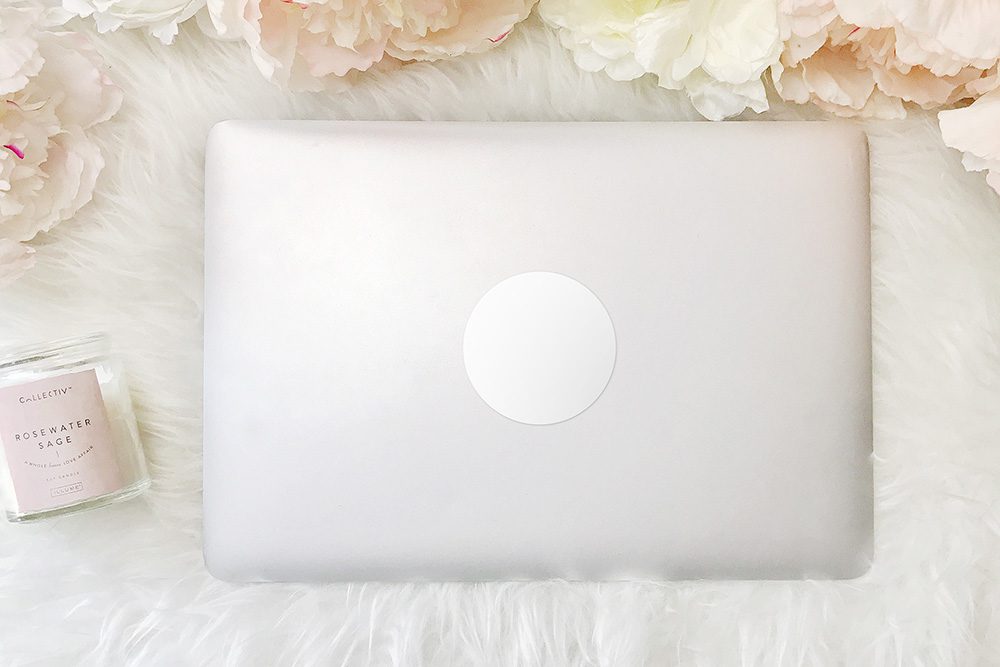 A mockup template with a feminine touch – a closed laptop lying on a white furry carpet next to rose petals and a jar of rose water. A mockup scene for showcasing a round laptop sticker design on a Macbook laptop.
---
Conclusion
If you're on your way to printing some stickers for your company or project, then it's a good idea to preview your idea first.
Use these instant online stickers mockups for quickly visualizing your idea – simply drag and drop your design or logo into a mockup and make a preview within seconds. NB: All these sticker mockups are also available as PSD templates for our premium subscribers.
Don't have a sticker design yet? Don't worry you can easily design your own custom sticker or label design in our free online design maker or if you need more inspiration, be sure to visit this sticker example design gallery.
Visualize your design Use a product mockup to showcase your design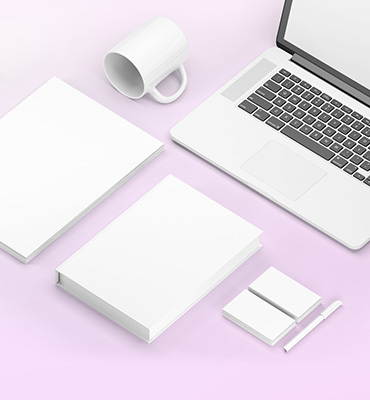 Create your design Use our templates to create delightful designs for any medium