10 Creative Wall Art Poster Templates
•
March 18th 2021
•
3 minute read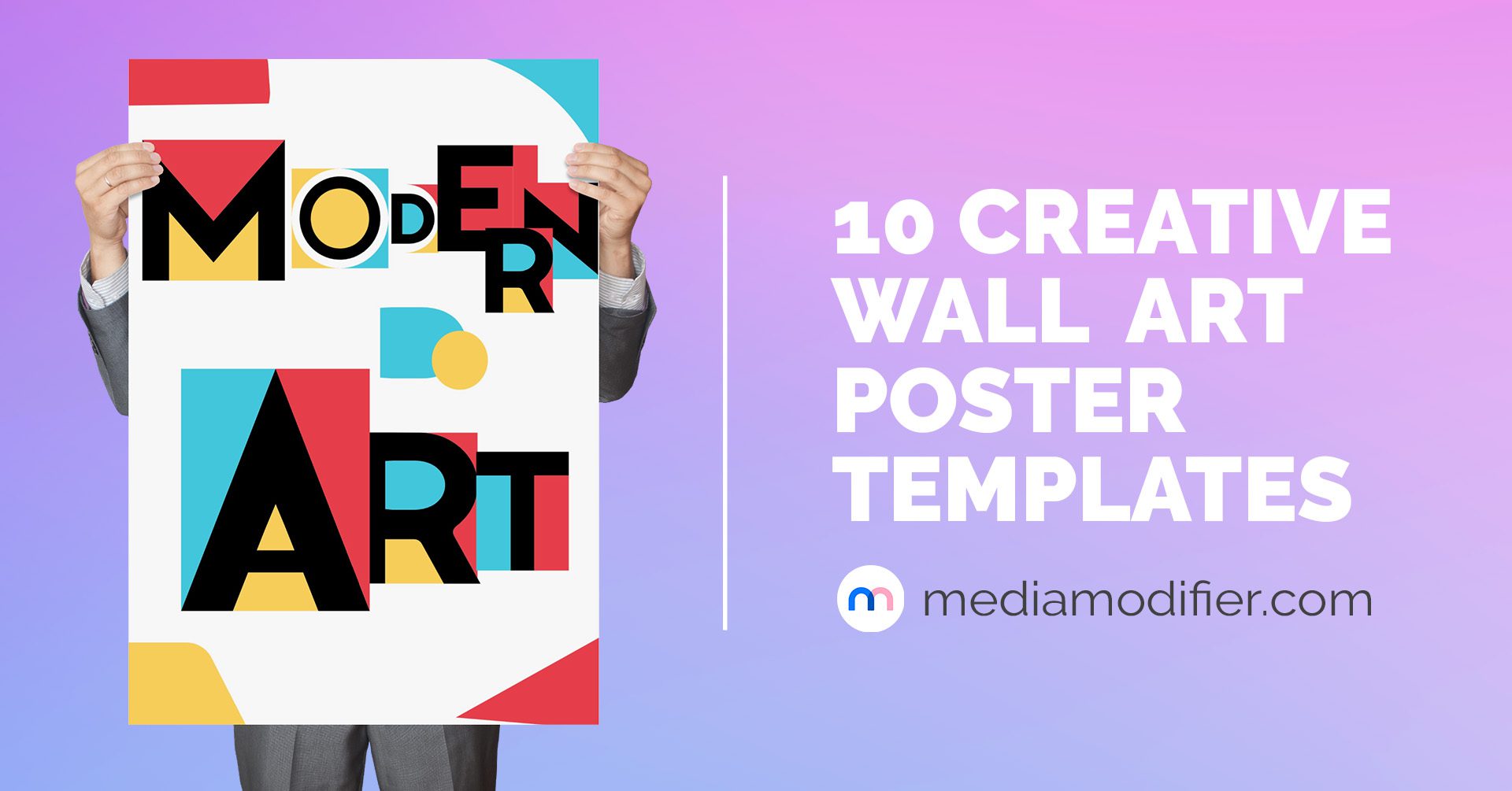 Do you know that blank wall above your sofa or home office that's just missing something? We all have them. Designer prints and art are often expensive, but we have a solution for you! Check out these poster templates that you can modify and print out for free.
All poster templates are customizable – you can change the text, colors, background and icons. Make it suit your style and personality seamlessly.
1. Motivational Poster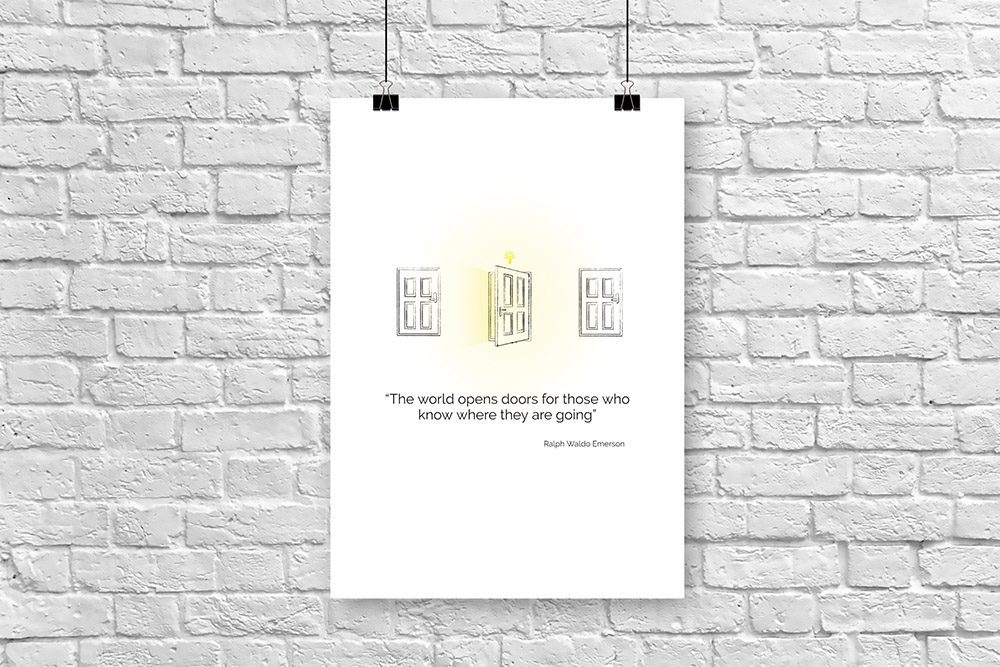 This motivational poster is great for above your home office desk. Any time you're feeling a bit defeated, you'll be reminded that you got this!

Alternative motivational quote from Alexander Graham Bell: "When one door closes, another opens."
---
2. Follow Your Dreams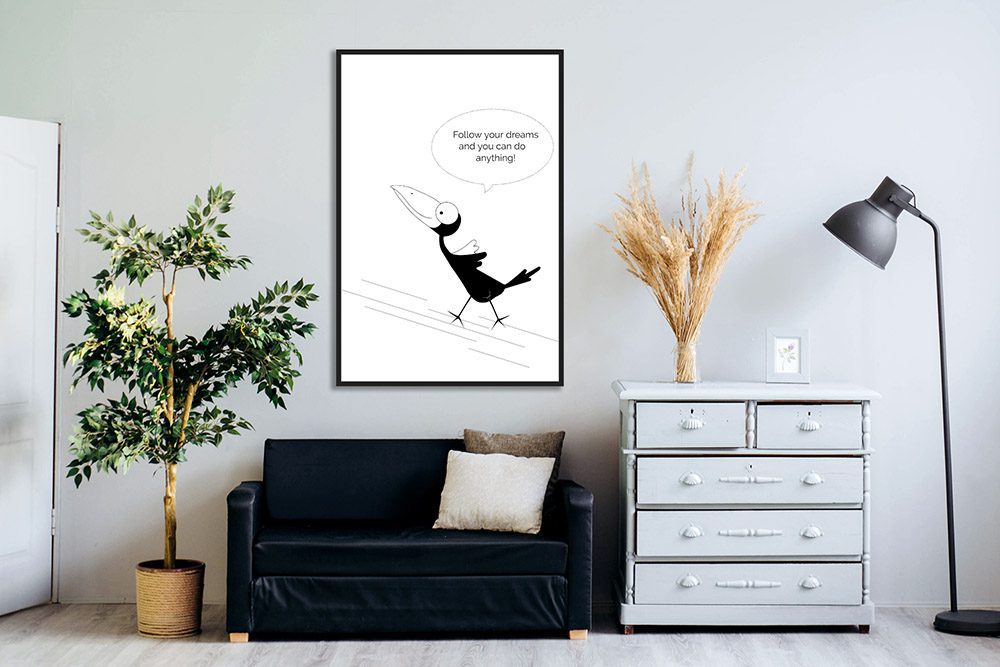 Here's another motivational wall art poster template where a bird is cheering you on to following your dreams! The text is editable, so you can make the bird say anything you want to.
---
3. Octopus Pattern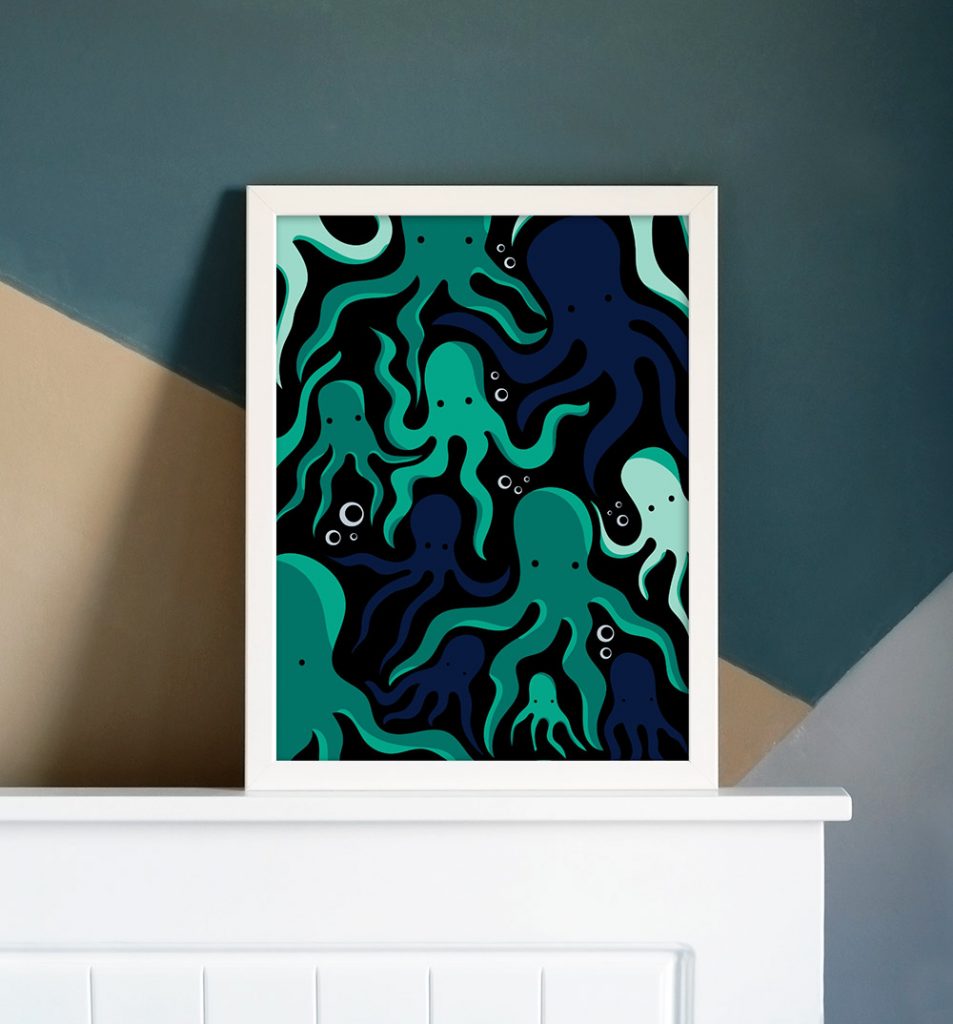 This template design features different kinds of octopuses chilling together. Hang this up in your bathroom to swim with the octopuses!
---
4. Female Body One Line Art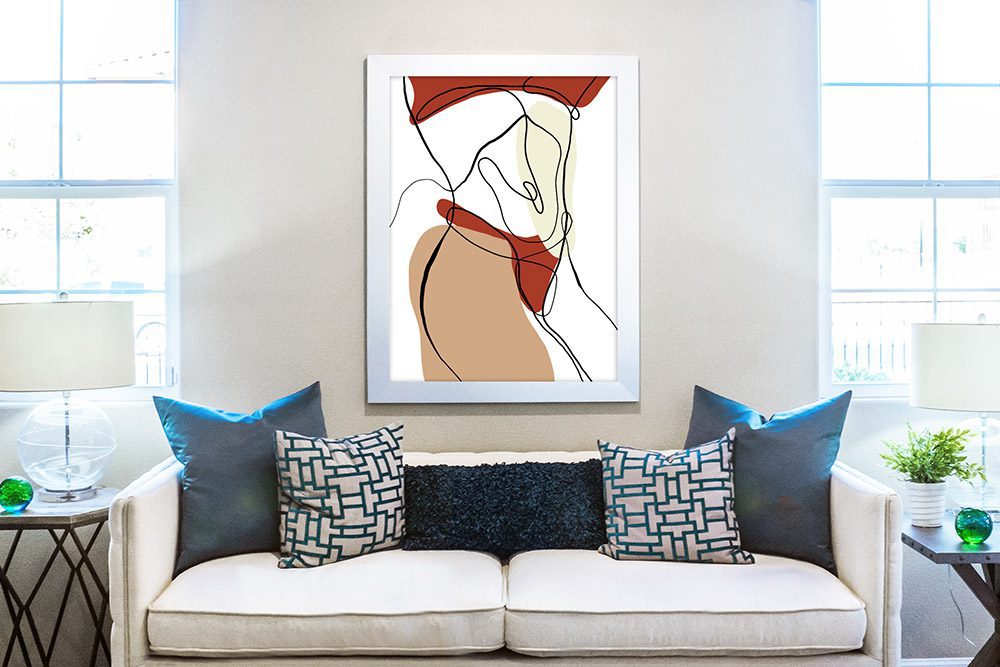 One line art is a huge trend right now, and rightfully so! This female figure can be a unique focal point in your living room or bedroom.
---
5. Motivational Wall Art Poster Templates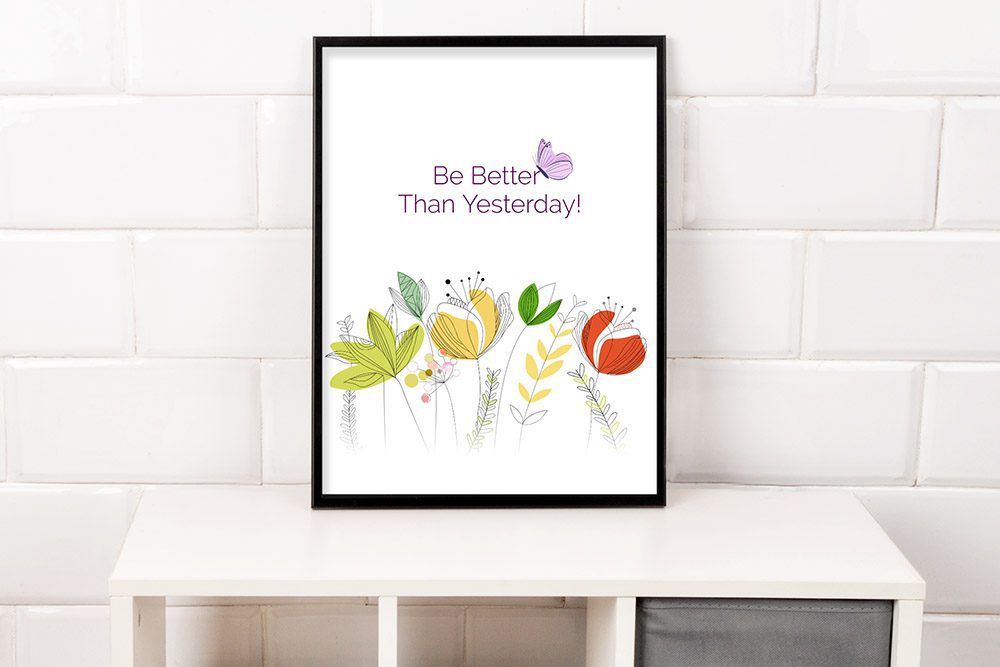 This motivational poster template is perfect for spring! Print it out as it is or replace the text with your own personal quote.

Here's one from Oscar Wilde: "The flower blooms for its own joy."
---
6. Take the First Step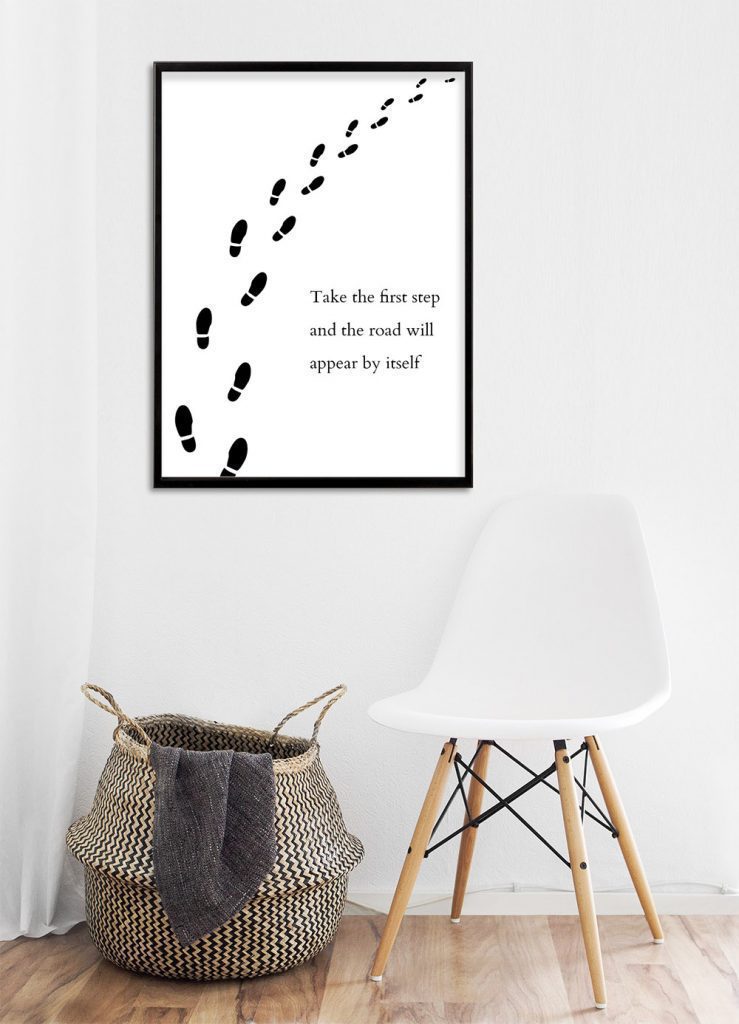 This minimalistic poster is great for rooms with more simple interior design or mix and match together with colorful designs for a beautiful wall collage.
---
7. Be Strong Poster Template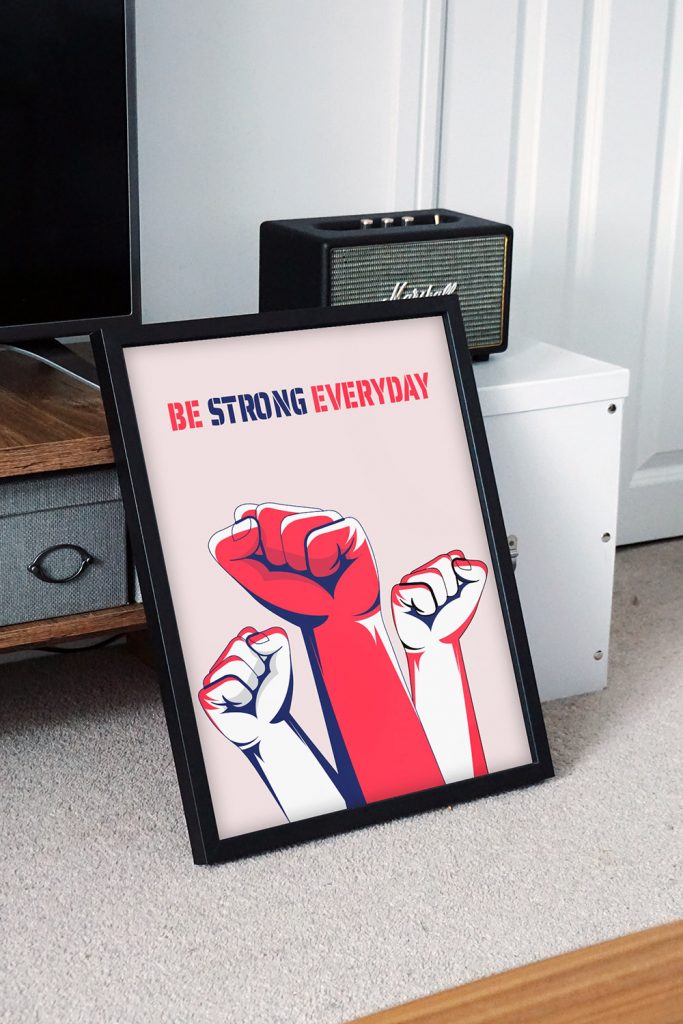 This powerful poster will keep you motivated and strong in the fight for Black Lives! Keep it as is, or add your own short quote that fuels you.
---
8. Modern Art Wall Poster Template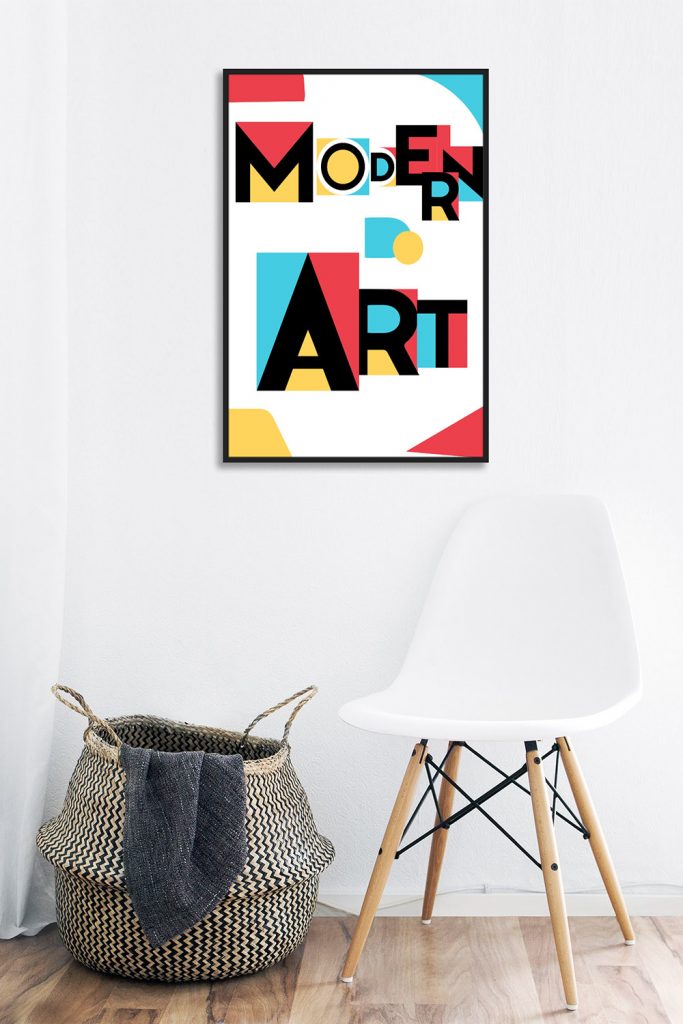 The colorful modern art template will stand out in any room. Add your own shapes and play with the colors to make it fit with your interior.
---
9. Minimalistic Wall Poster Template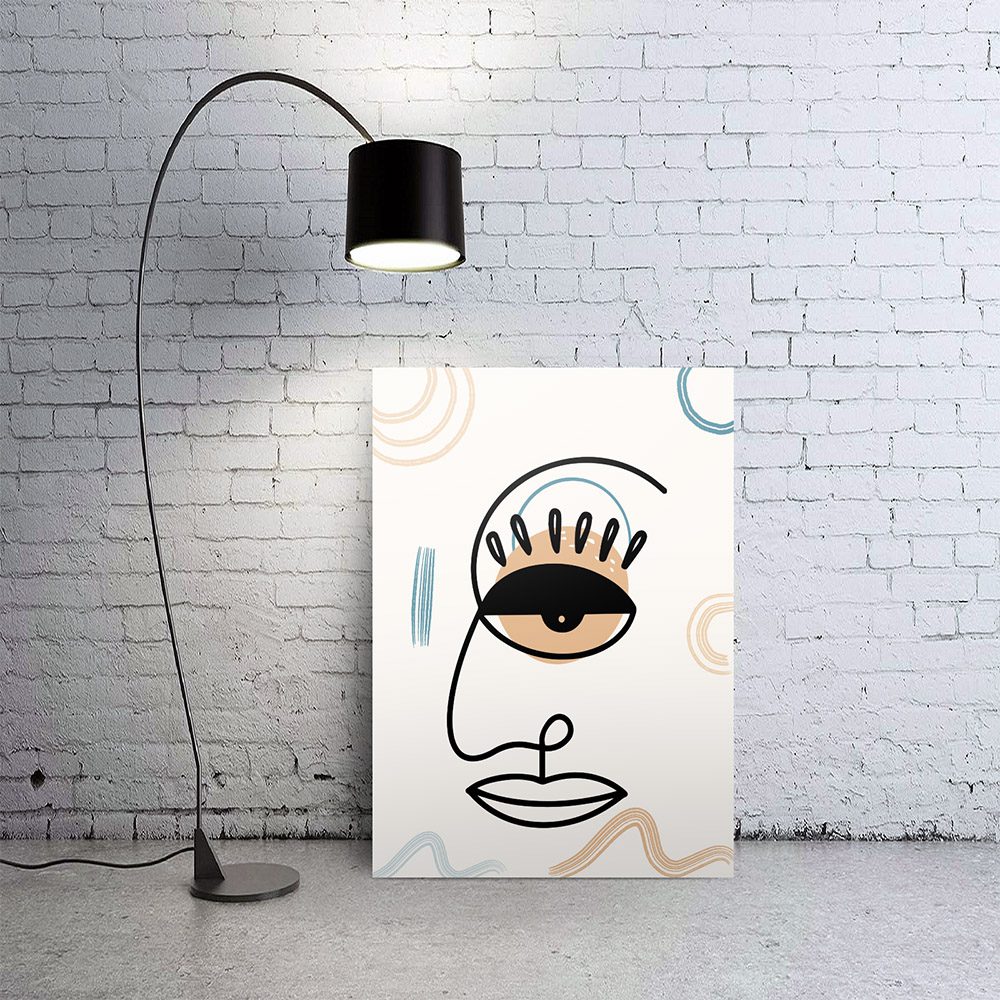 Another super trendy wall art that could otherwise cost you hundreds! If a one line face isn't your thing, you can delete it and draw your own image. The pen is such a fun tool to play with.
---
10. Llama Poster Template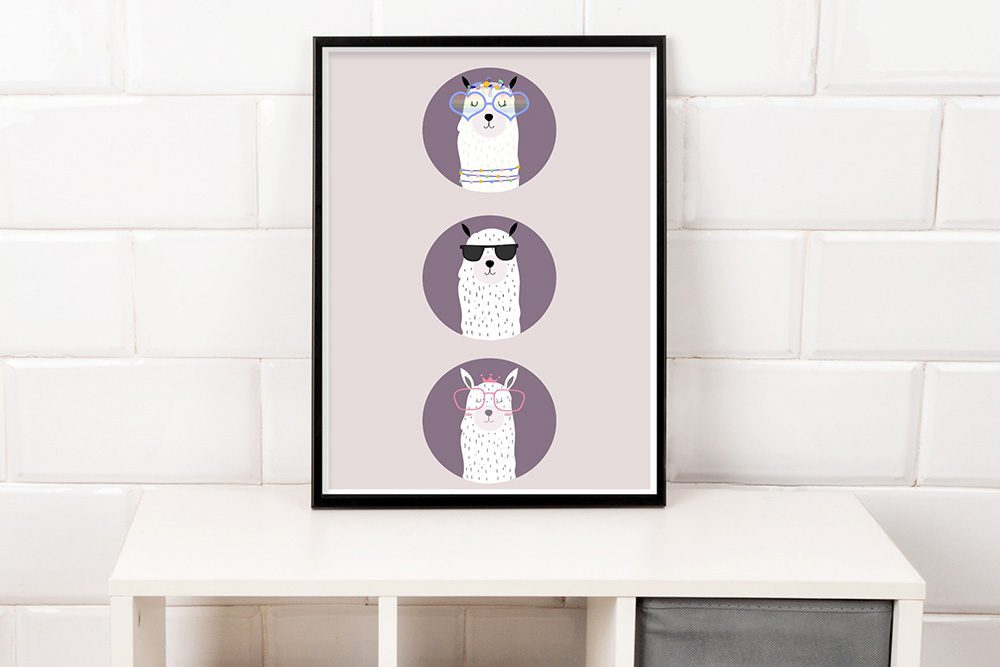 To finish the list, here's a funky llama poster to add a little color and youth to any room. Who doesn't love a cute llama?
---
Didn't find what you're looking for? Check out more designs here.
If you use any of these poster templates, share your results with us! Tag us @mediamodifier on Instagram or Facebook so we could repost your creations.
Visualize your design Use a product mockup to showcase your design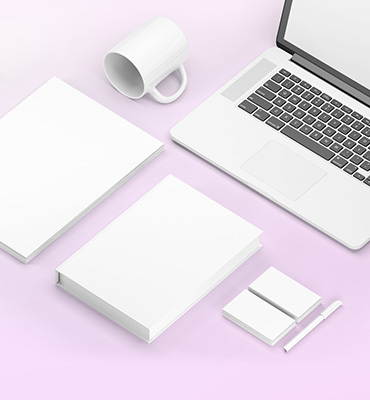 Create your design Use our templates to create delightful designs for any medium