How to Easily Create a Custom T-Shirt Design
•
April 20th 2021
•
4 minute read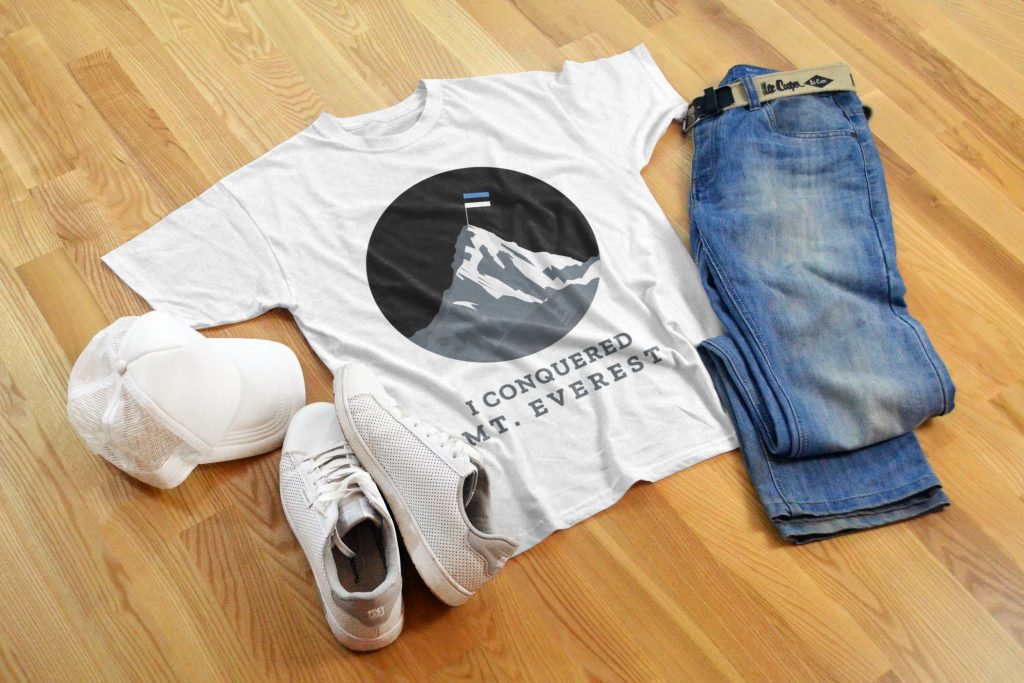 Custom t-shirts are an amazing way to show personality, market your company, create a feeling of unity at family events or make style statements! We'll show you how to easily create your own t-shirt design and preview what it looks like on a mockup before being sent to the store to print.
1. Decide on an aim for your t-shirt design
Are you creating the design for corporate branding, celebrating your birthday, wear a personalized joke design, or have your favorite photo on your shirt? The aim for your shirt will probably define the type of design you need.
If you need some inspiration, you can browse existing designs here.
2. Get creative and create your design
Now that you know what you want, it's time to get creative! Let's cover the different options.
Edit an existing design
Create a t-shirt design from scratch
Use a photo
Edit an existing design
Did you find a Mediamodifier design you liked? Great! This is by far the easiest way to personalize your image. Just click on the design and use the editing tools to make it your own!
Here's an example. I saw this Mountain Explorer template and as my friend is going to climb Mt. Everest in a couple of months, I thought I'd create an "I conquered Mr. Everest design". The text and all the colors are editable, so go nuts!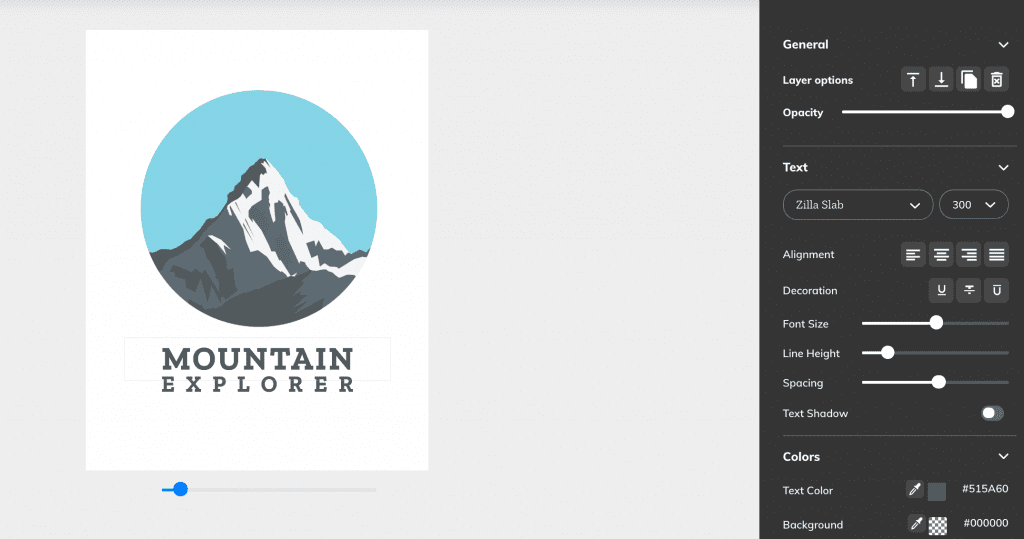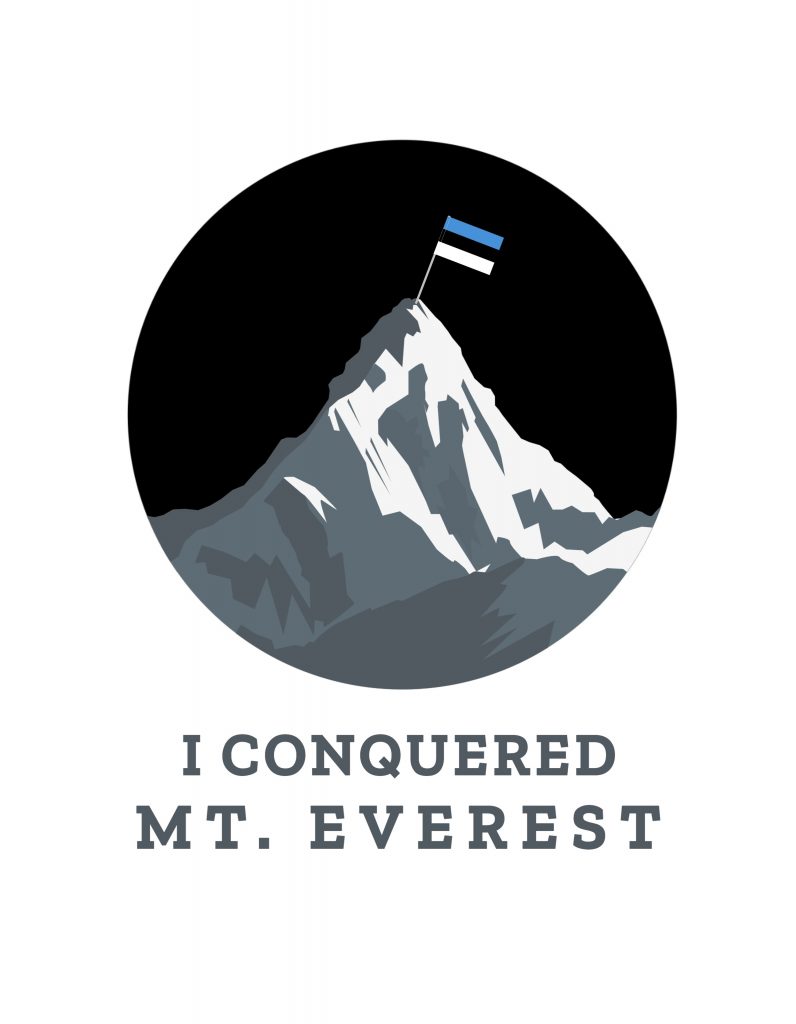 Create a t-shirt design from scratch
Have something specific in mind or want to add text to an existing photo? Click on "Create New Blank Design" and choose a vertical format. We recommend something like 1500x2000px or 2500x3200px.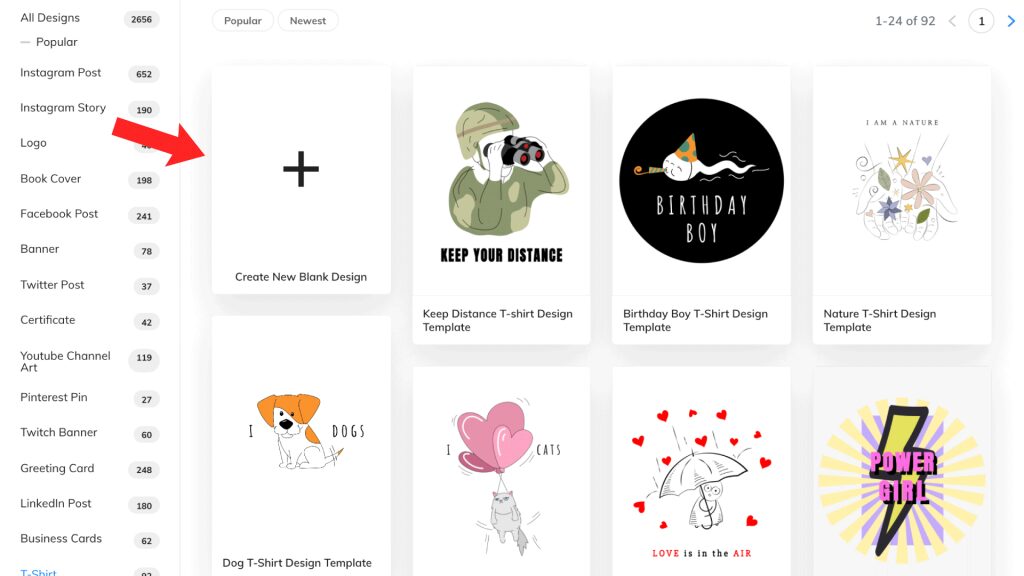 Then, you'll see a blank canvas. On the left, there's a toolbar where you can find stock images, fonts, shapes and a pen tool that you can use to draw whatever!
Once you've added something to the design, you'll be able to resize, arrange, duplicate and change the colors. All of those options are on the right of your design. The world is your oyster!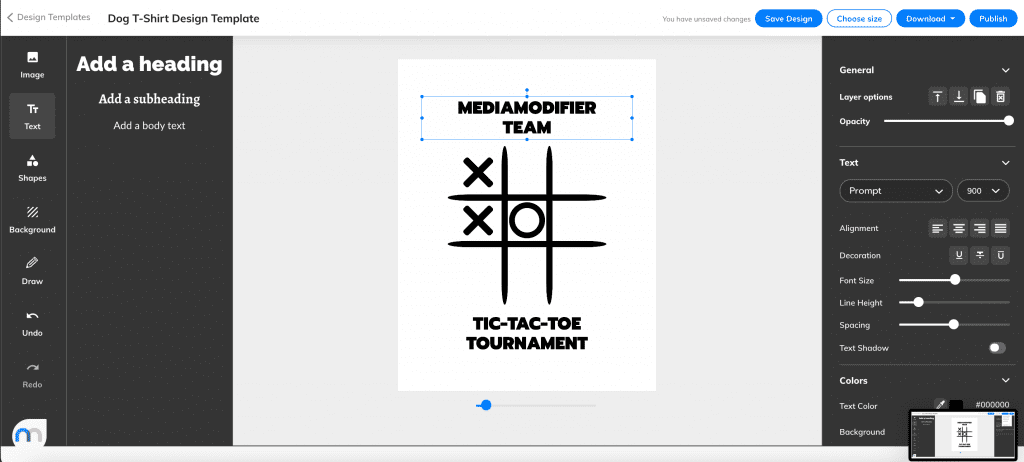 When you're satisfied with the finished look, download your masterpiece by clicking on the top right button. We recommend using a transparent background as that can be used on any color t-shirt. Of course, if your t-shirt is white, the background can be white as well.
If you want to continue working on it, just click "save design" and you can come back to it later. To access your saved designs, you'll need a Mediamodifier account. Click on "My profile" in the top right, then "My designs" and there they are.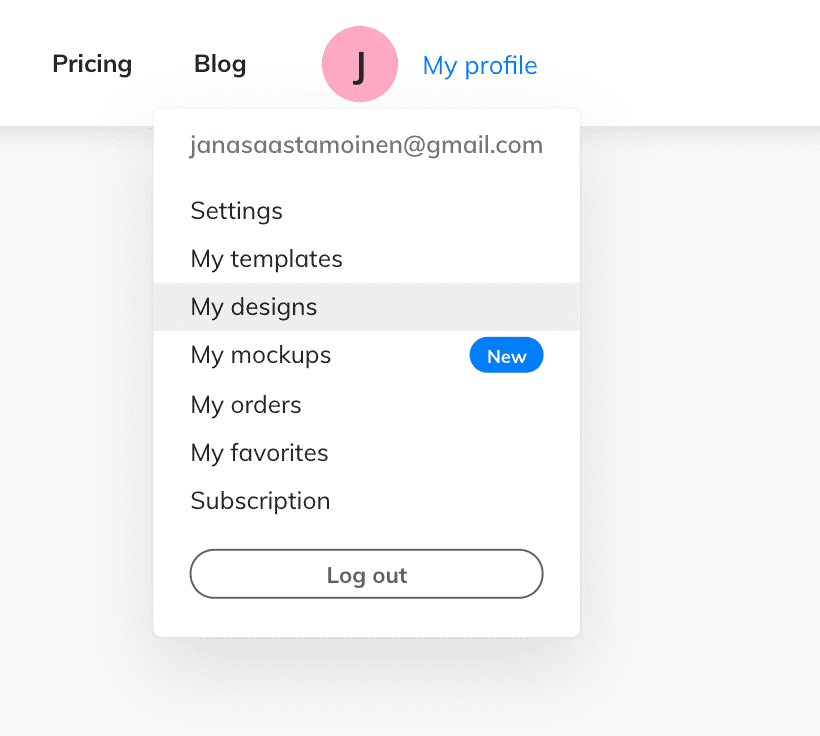 Use your own photo
If all you want to add to your t-shirt design is a photo and you don't want to add any design elements, you can head straight to step 3: create a mockup.
3. Create a mockup of your design
Before printing your customized t-shirt, consider testing your design on a mockup. This is the best way to figure out the size and placement of your creation to avoid surprises in the printing store.
Choose the design that best suits you from 300+ option here. We've got everything from just the t-shirt to what it would look like on different people with different outfits. Need to see what it would look like under a sweater or if you pretended you were superman? We got you.
When you open the perfect mockup, you have two ways of adding your photo. Either click on the t-shirt itself or the "add your image" button in the menu.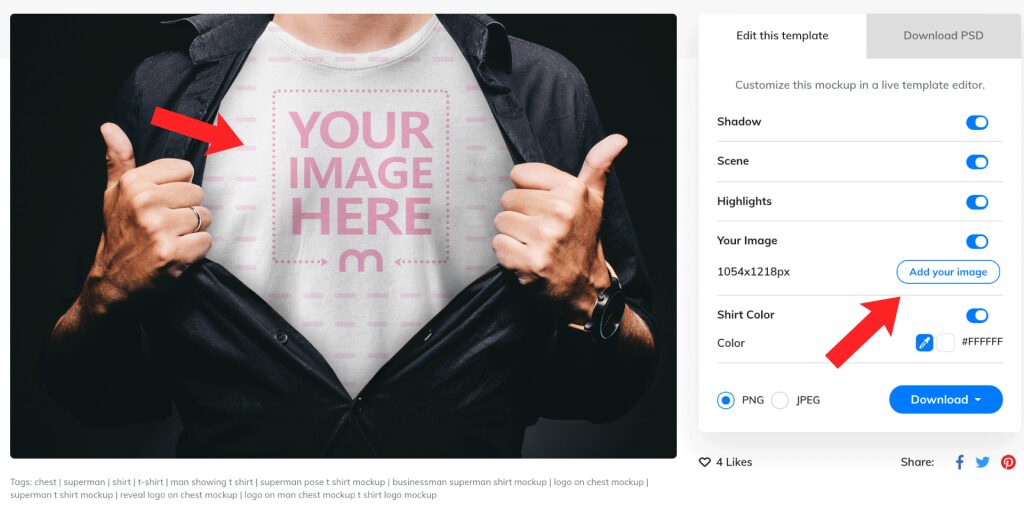 That's it! Your design is now on the selected t-shirt. You can now see if you need to make any size or placement changes or if it's ready to be sent to the t-shirt store as is.
Here are a couple examples: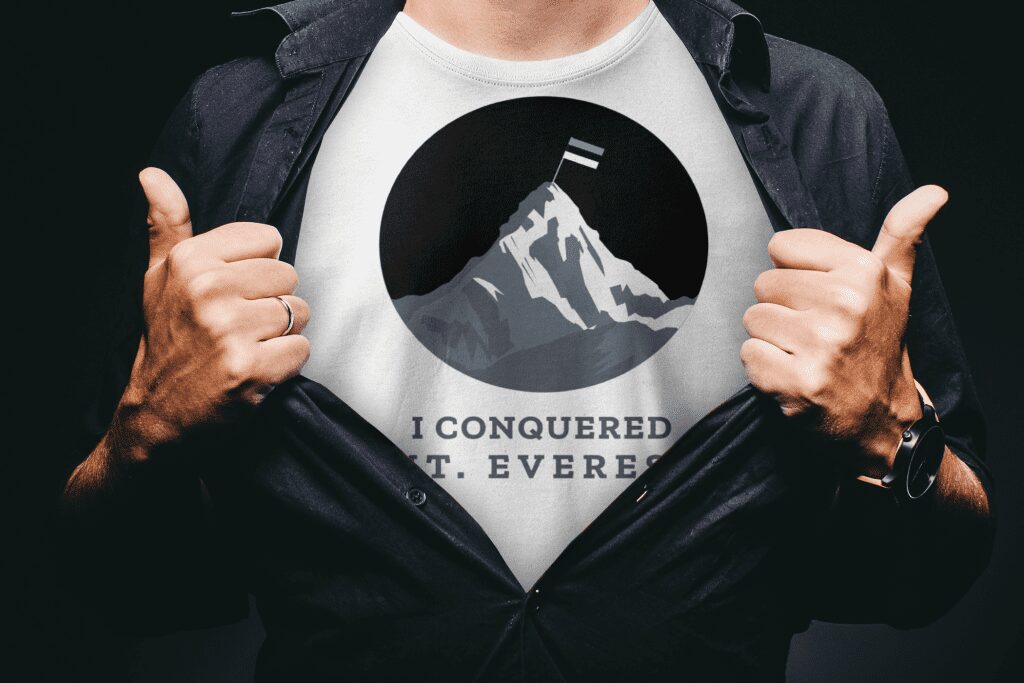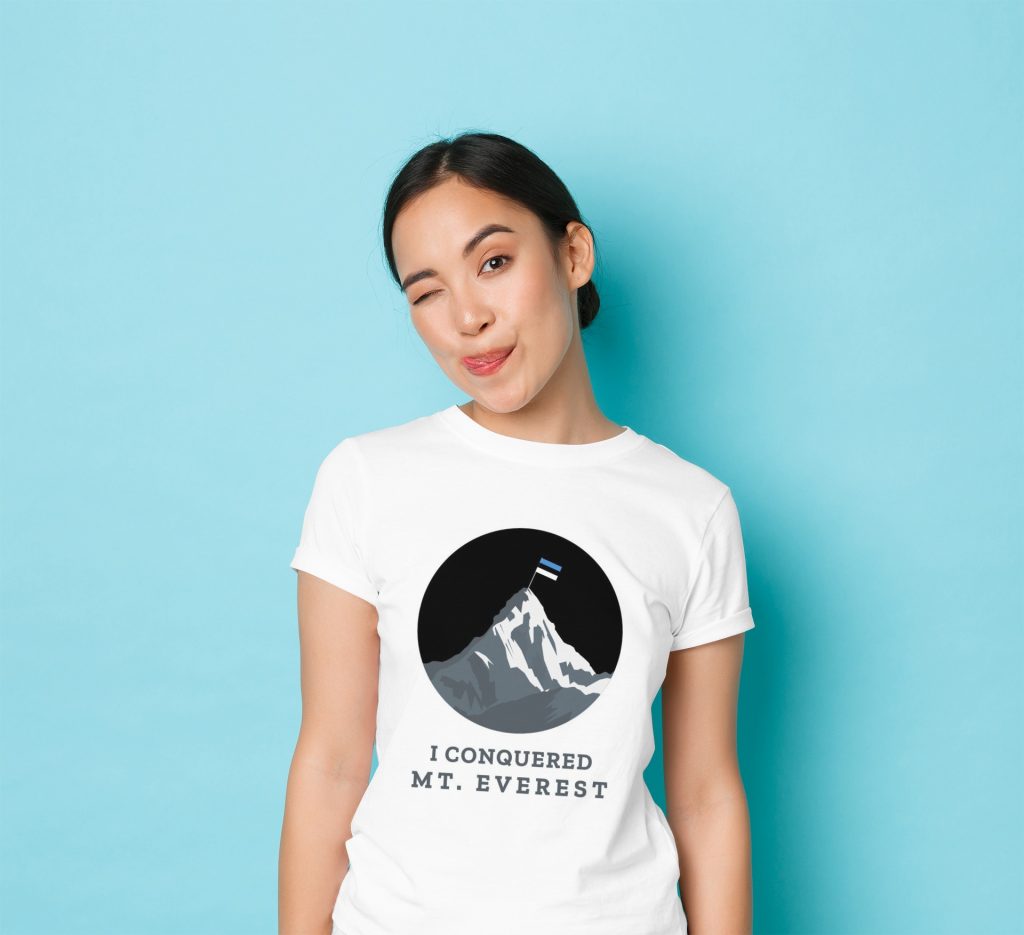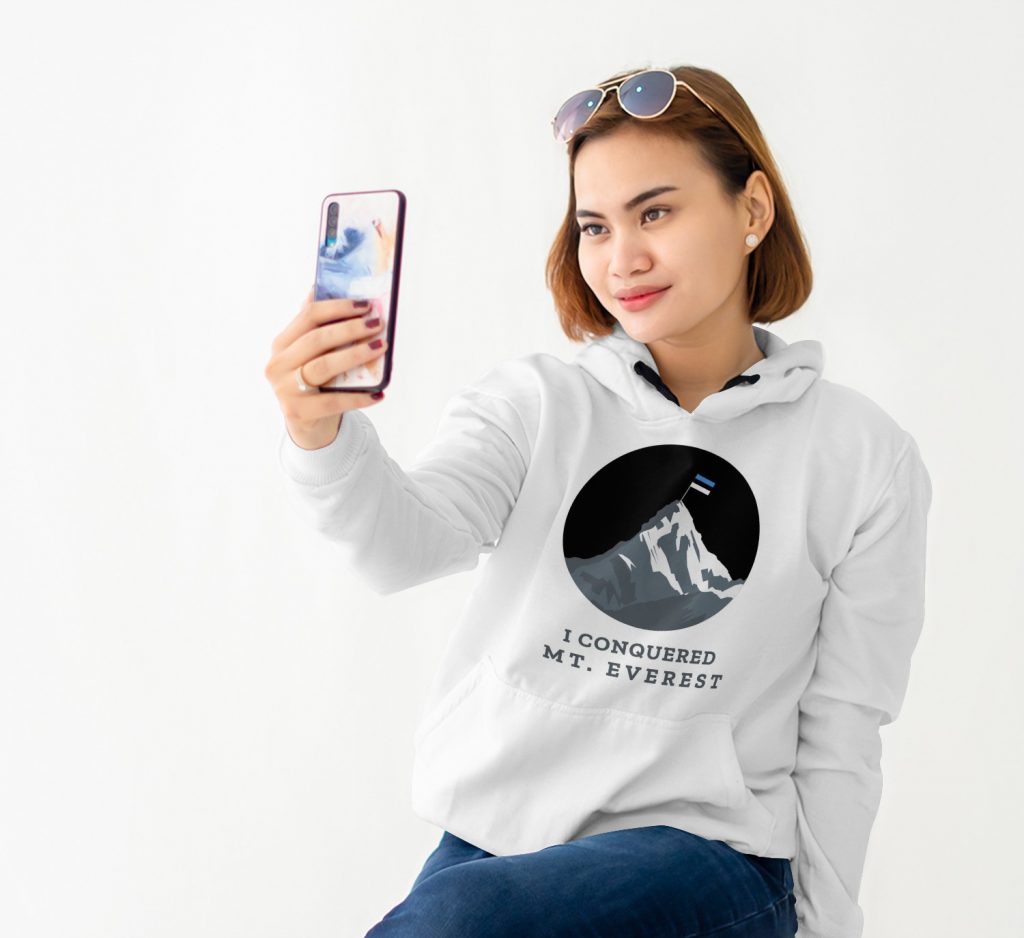 And we're ready to go print!
Visualize your design Use a product mockup to showcase your design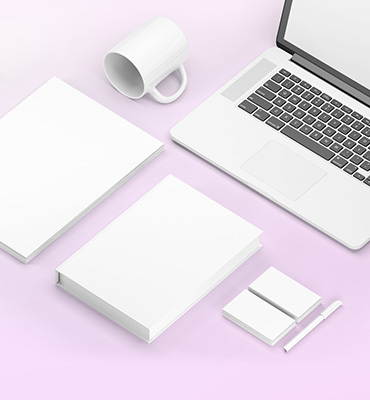 Create your design Use our templates to create delightful designs for any medium