The Best Product Mockup Generator for Etsy Sellers in 2022
•
April 30th 2021
•
4 minute read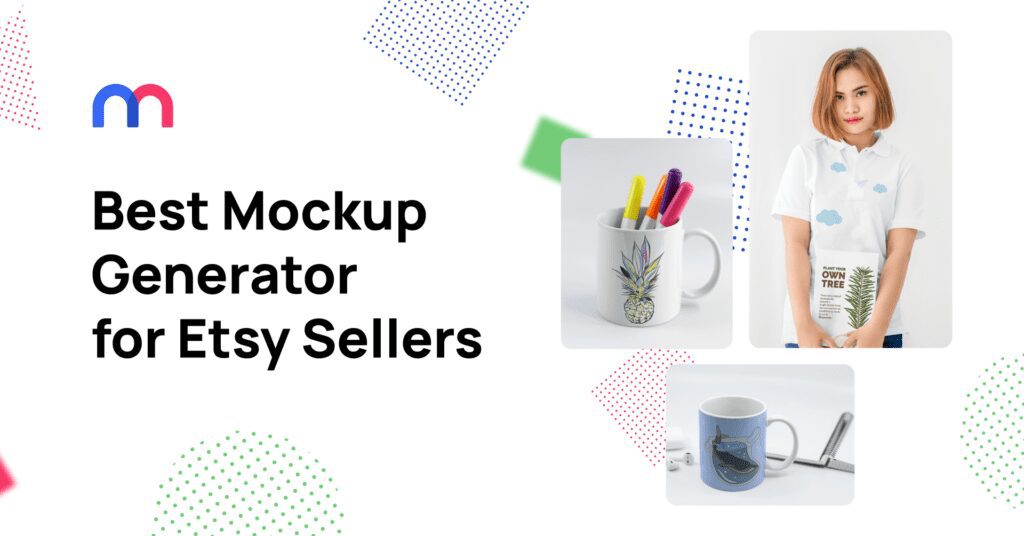 If you are selling your products in places such as Etsy, you have most likely quickly realized that marketing is almost as important as the quality of the goods you are offering. Especially important are the Etsy mockups you preview in your store.
If your sales are stuck in a plateau, or you want to dedicate more time towards other business aspects, a smart decision would be to speed up the marketing processes. One way to start is to optimize the process of creating your promotional images. This is where the Mediamodifier photo editor comes in.
Why are photos so important?
Selling physical items cannot be possible without photos of your product.
In the world of digital sales, pictures are tremendously important because they are one of the most efficient ways of showing off your product. Surely, in some cases, a video would probably be a better idea. Unfortunately, the resources needed for creating promotional videos are often too much for a small Etsy business.
This means that your photos need to successfully show your products in a good light, as well as convince the customer to actually go through with the purchase.
You can speed up the creation and increase the quality of your images by using mockup templates. This is a smart way of quickly adding your designs or products to beautiful photographs which will quickly elevate your Etsy shop.
While you can do this on tools such as Photoshop or Canva, Mediamodifier's drag and drop tools allow you to do everything with minimal effort and in record time! Our tool is suitable for everyone, including people who lack technical design skills or simply do not want to waste too much time working on a photo, when they could create a whole batch as quickly.
"I am spoiled! I don't want to open Photoshop anymore, because it's so easy to create mockups in Mediamodifier." – an Etsy seller.
Do I need Etsy Mockups?
It is up to you to decide if your business can benefit from this Etsy mockup tool or not. If you only sell a few one-of-a-kind items, perhaps using mockups is not your priority.
That said, most sellers will benefit from it. Some of the most popular Etsy products are prints and greeting cards. After creating a new concept, you need a picture to show off the product in its full beauty.
Using Etsy mockups means you don't need to print out your card unless you have an order. Therefore, you'll be saving time and materials. It also means not having to worry about taking the right photo. No need to invest in equipment, lights, or a professional setup.
In addition, if you sell printable digital designs, this is a very clever way of showing what the product would look like when the customer prints it themselves. You can showcase what your design would look like in a frame in various placements without having to print it. This saves you so much time and money!
The mockups are as realistic as they can be. They do not give off the suspicion that they are edited! For example, our mug templates show off the design in a warped way, which requires some skill in achieving the same result with traditional tools.
This is also the case for arguably the most difficult type of product to edit in a realistic matter: apparel. With a selection of hoodies, t-shirts, hats, and more, your designs will be placed on real people and real clothes, to create an authentic experience. The tool takes into account folds, shadows and angles.
You can also use this tool to test how your idea looks like in the real world. This will help you avoid silly mistakes like weird placement.
With our tool, you can create mockups for books, mugs, apparel, and much more. Elevate your listings today to reach the selling goals your work deserves. Check out this page for the full list of mockups.
Visualize your design Use a product mockup to showcase your design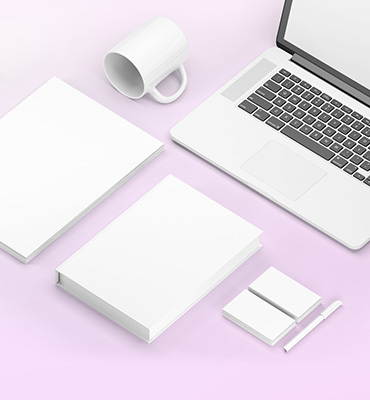 Create your design Use our templates to create delightful designs for any medium