How to Preview Social Media Posts Without Publishing Them
•
March 9th 2022
•
3 minute read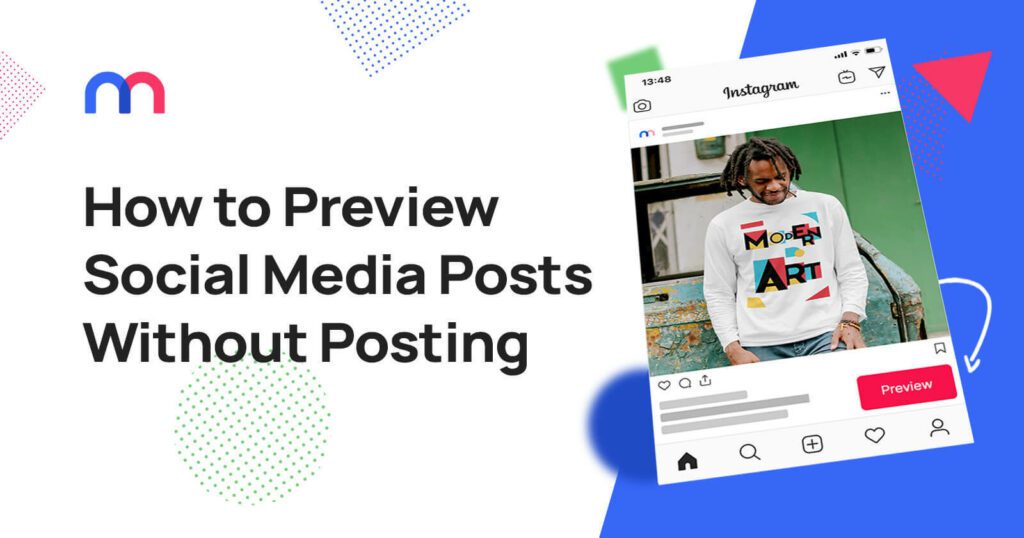 Do you want to preview your social media posts before you post them? With Mediamodifier, you can create mockups of your social media posts and see exactly how they look before clicking "Publish". This is a great way to ensure that your posts look good and are optimized for social media. This article will show you how to use Mediamodifier to create mockups of your social media posts.
Create a Mediamodifier account
The first step is to create a Mediamodifier account. To do this, go to our website and click on "Sign Up". Insert your name, email address, and password, and you're good to go! You can start with a free account, and later if you need more features, choose between monthly and yearly packages.
Browse the selection of Social Media Mockups
Once you've got your account set up, click on the "Mockups" tab and then select "Social Media". You'll then see a page with all the social media mockups available on Mediamodifier, including Facebook, Instagram, Twitter, LinkedIn, Youtube, and TikTok. You can also use the search bar at the top of the page to find a suitable mockup to use.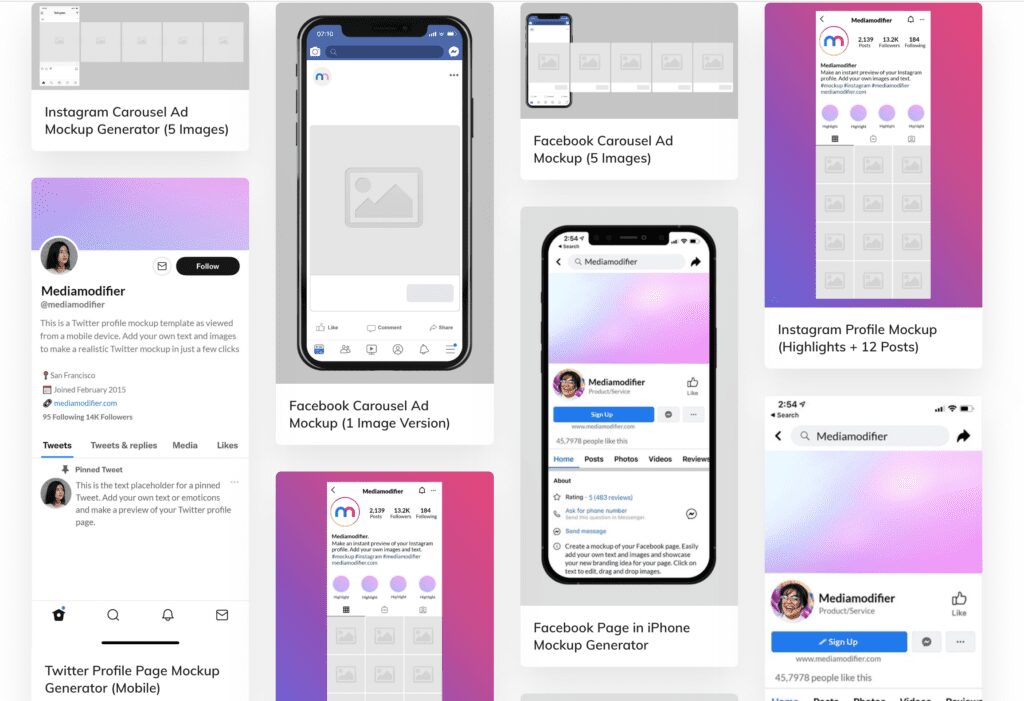 Click on the mockup you want to try out, and an editor will open. For this article, we will create a fake post for Instagram.
Upload Your Image
The next step is to upload your image. Click on the image placeholder on the Mockup page or click on the blue "add image/design" button on the right-hand panel. A pop-up will open to choose an image from existing designs, or you can upload an image. In this example, we will upload a new photo. Then, since Instagram prefers a square, we will have to crop it to suit the platform.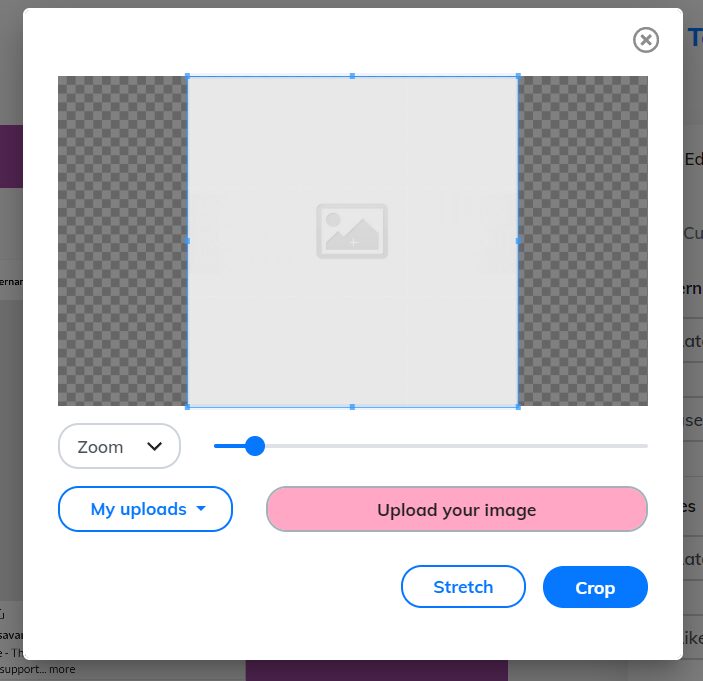 Customize your post
Now that your image is cropped, you can customize the post text, the number of likes it has, and many other small details. You can edit the post text by clicking on it or using the right-hand panel Comments section.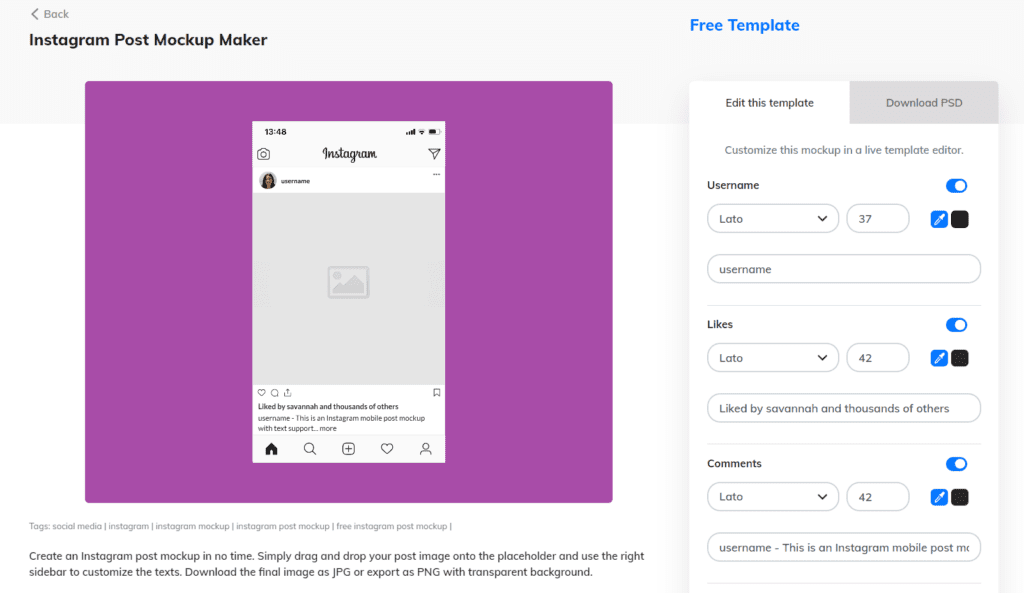 Finishing touches
Last but not least, you can edit your username and profile picture to match your brand. If you want to make your post mockup more connected to your brand, you can use your brand colors as the background color, as we did in this example.
That's it!
You can now enjoy your post preview.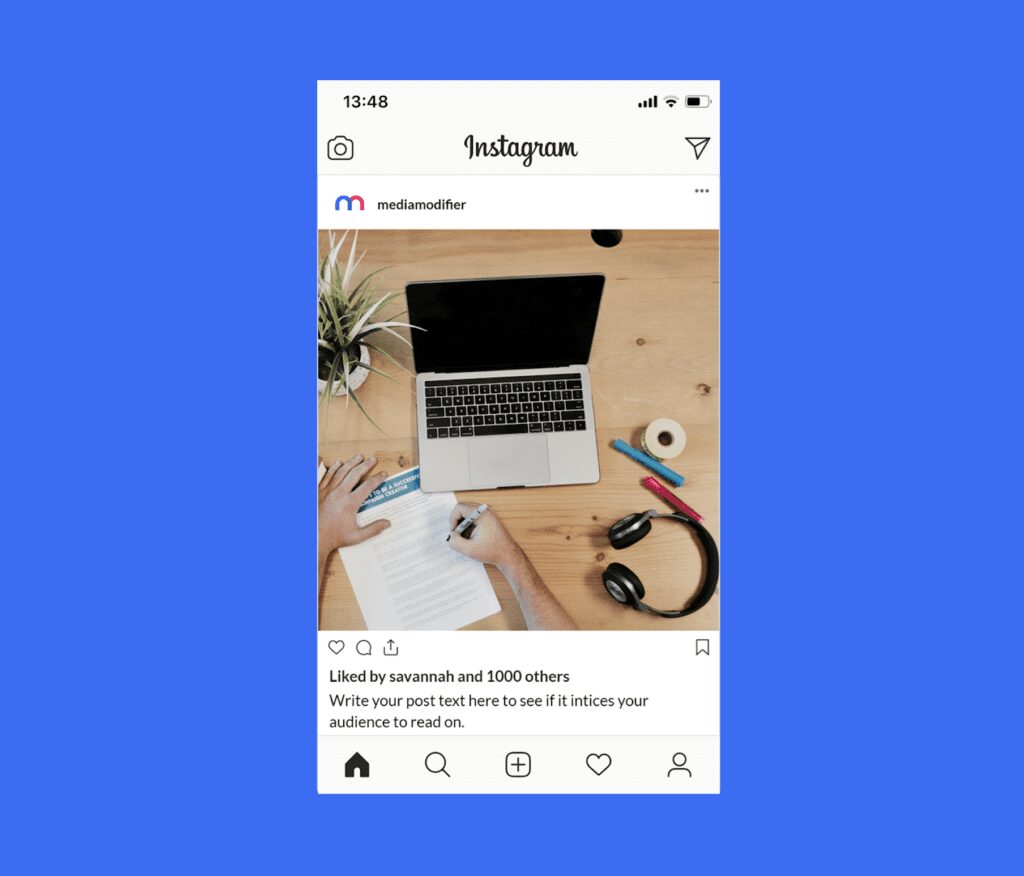 As you can see, it is easy to preview social media posts without publishing them.
Let us know in the comments if you've already tried this feature or if there are more mockups for your favorite platform that we should add!
Visualize your design Use a product mockup to showcase your design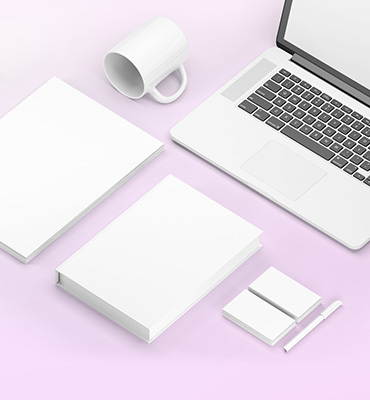 Create your design Use our templates to create delightful designs for any medium