12 Best Clay White iPhone Mockups
•
February 2nd 2021
•
5 minute read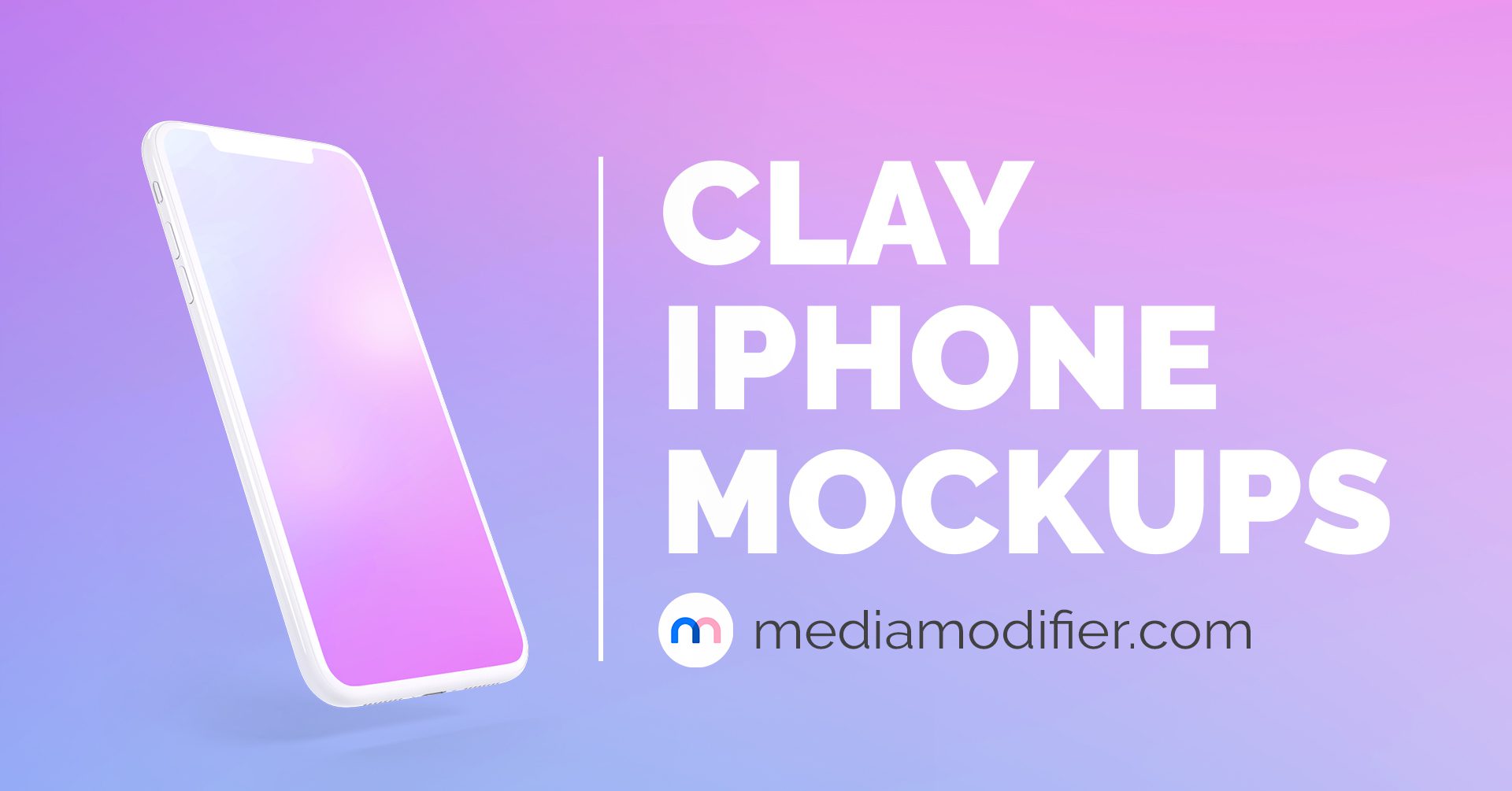 Although there is no real clay white iPhone model released in the world, it's actually quite a popular mockup among app and UI designers
but wait…
What is a Clay Mockup?
A clay mockup is a fictional, very minimal and pure white version of a device. It's mostly used to demonstrate a website or mobile app user interface without any distractions.
So are you ready to get your hands on these clay iPhone mockups?
Let's begin:
---
White Clay iPhone XS Mockup Generator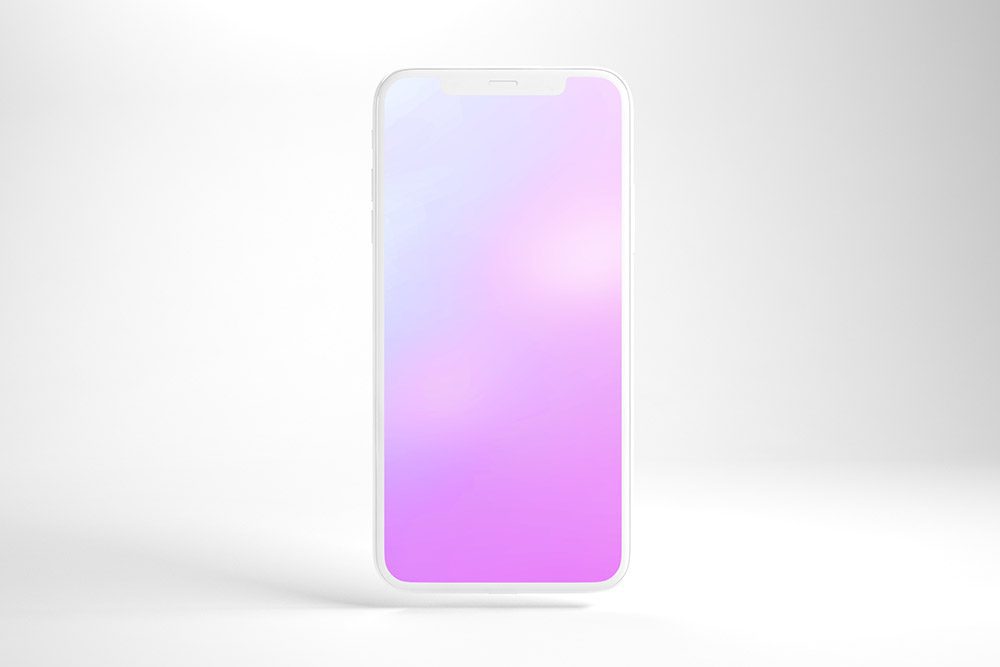 If you remember the Matrix Movie then you'll know that there is no spoon… there's also no white version of the iPhone X, but we still made a mockup out of it! Use this minimal 3D mockup for showcasing your mobile application UI on a clay iPhone – perfect for promoting designs that have a white and pure layout. Easily customize the background color to match your design.
---
Website and Mobile App Screen Mockup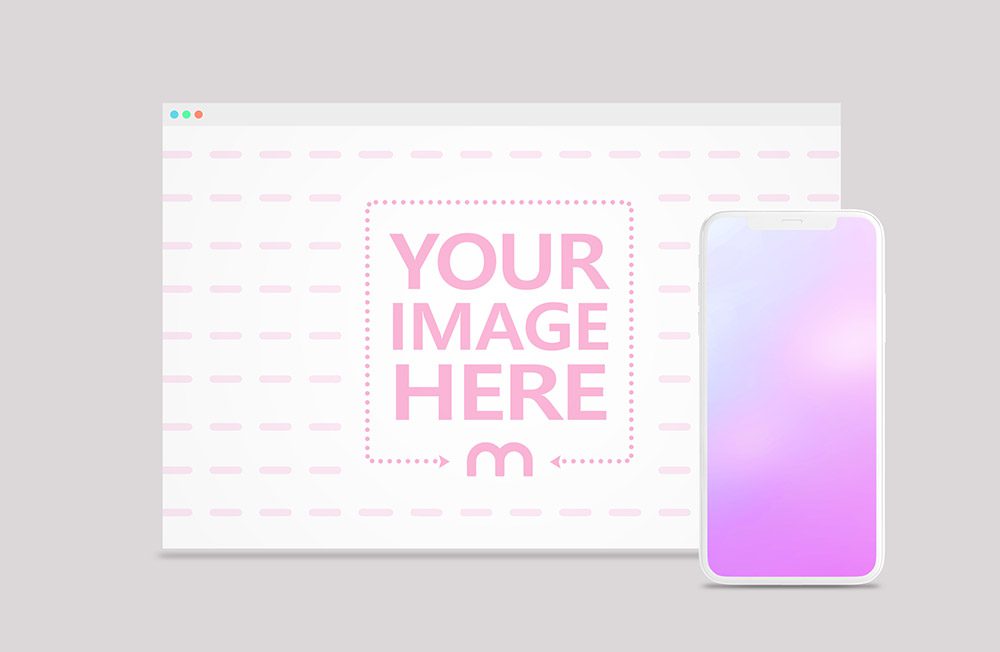 It seems nowadays you can't just have a website with no mobile application that does with it! Use this clean and minimal mockup template for showcasing your website that is accompanied by a mobile app. An OS X styled web browser window and a clay white iPhone XS standing on a solid color background. Simply click on the placeholders and upload your own screenshots. PS: we don't have a mobile app yet!
---
3D White iPhone X Screen Mockup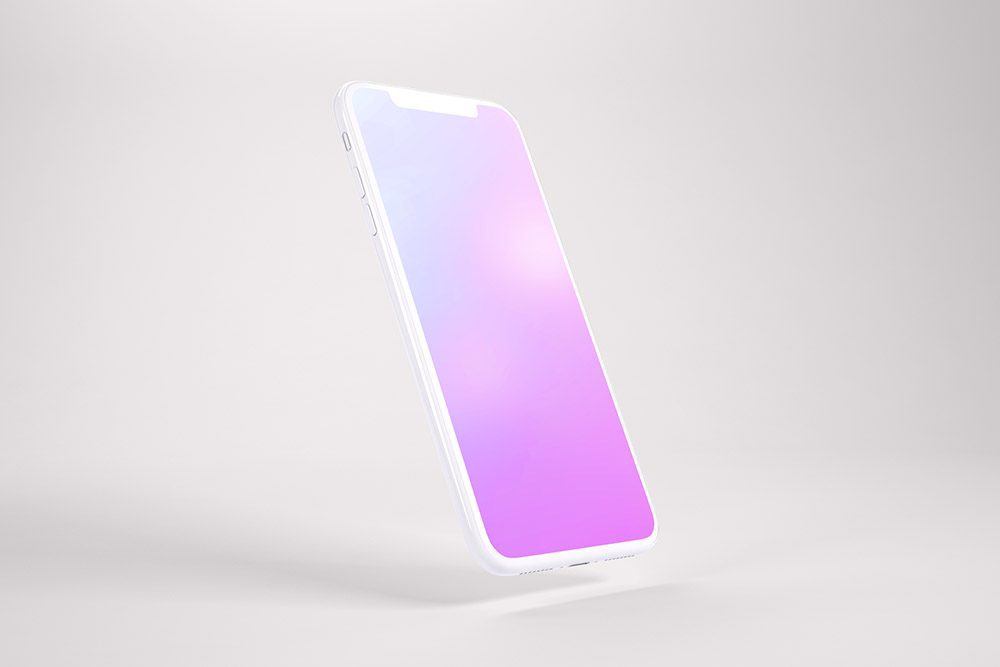 Make your responsive website or mobile app design really stand out with this 3D mockup template featuring a clay white iPhone hovering over a studio setup render. A bright mockup scene with plenty of shadows to bring out a small contrast effect. Want more from where this came from? Here's a few more Clay iPhone Mockups you can use.
---
White iPhone X Mockup Generator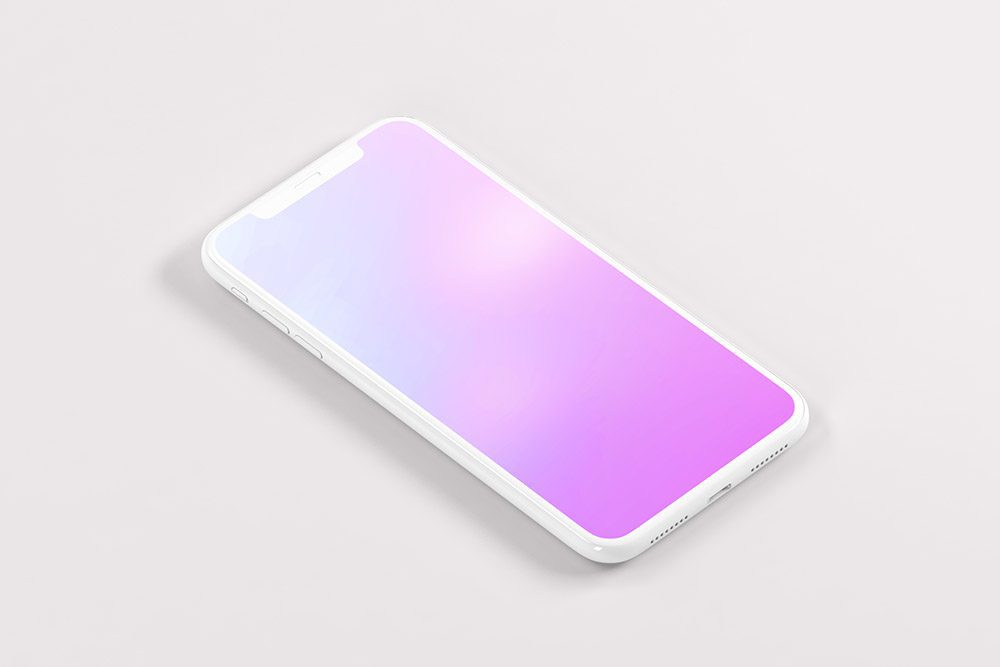 Hate realism? Here's a great template for you! A clay style mockup of an iPhone XS lying over a solid color background with soft shadows. Use the template for showing your bright website or mobile application screen and stay minimal with the background scene. Just click on the screen to upload your content and choose a color for the background. If clay is not your thing, then browse our category of iPhone mockups for some alternative content you might enjoy more!
---
White iPhone X 3D Mockup Generator
Wanna play with clay? Here's an isometric 3D mockup template featuring a minimal clay iPhone XS screen. An isometric view of the phone lying on solid surface. Click on the screen to upload your UI design and be modern by using a white iPhone mockup. When did this thing become a trend? We have no idea, but we sure hope a real white iPhone will make a comeback soon as it did look pretty good!
---
Standing White iPhone Xs Mockup Generator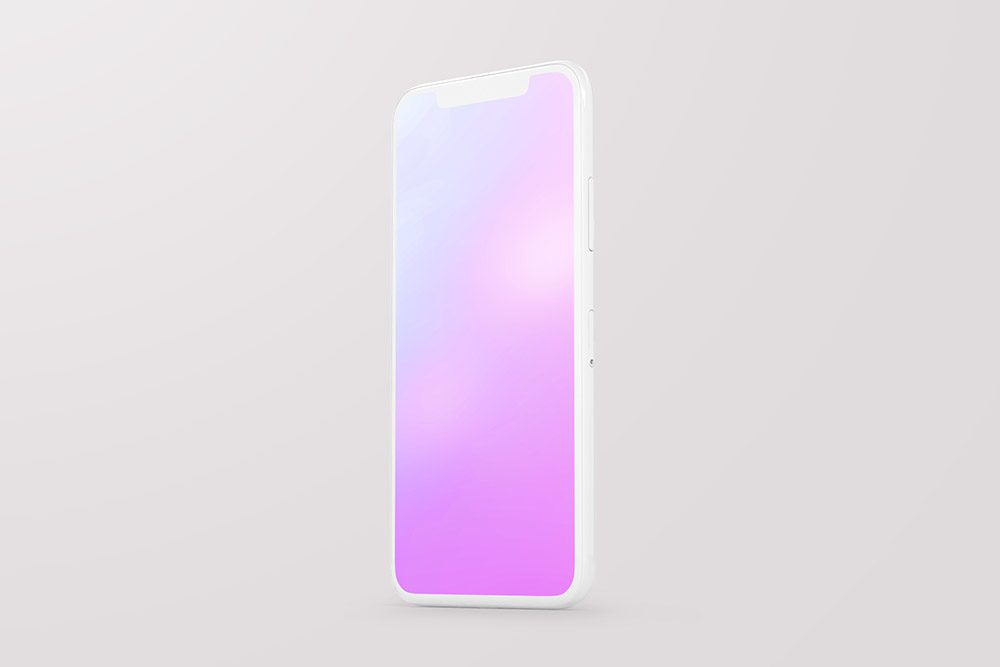 Have you ever seen a white iPhone XS? Unless you got your iPhone from Aliexpress, there shouldn't be a white version.. It does look really good though so that's why we've made this mockup template. Many designers prefer to use a super minimal clay mockup for showcasing their website or UI design, otherwise a very realistic phone could draw attention away from the content or just look ugly.
---
3 iPhone Screens Mockup Generator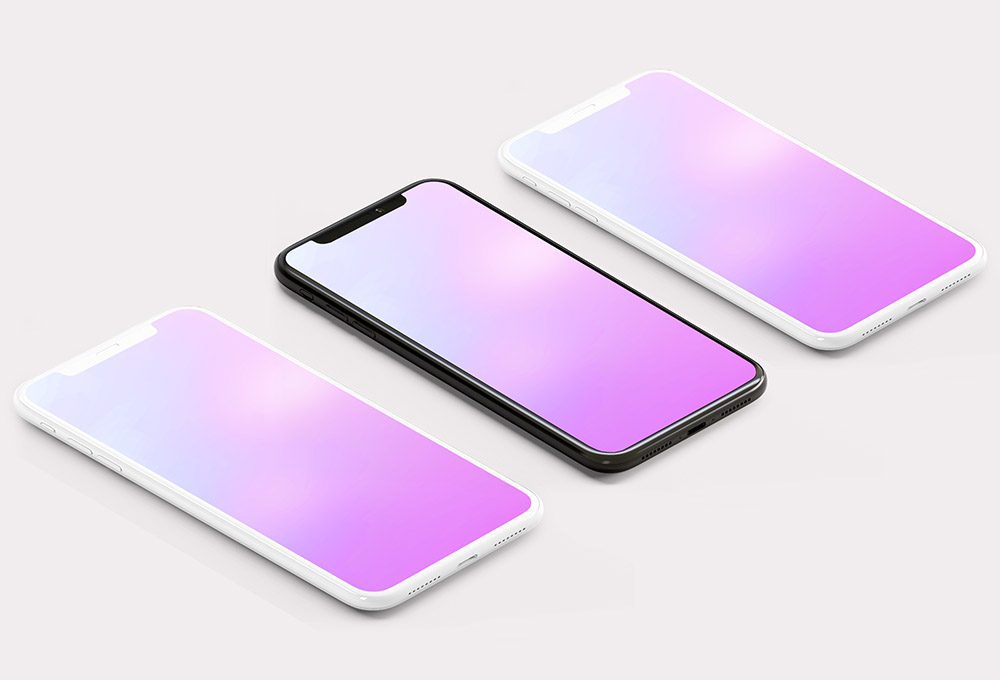 Want to promote your mobile application? Here's a good template for you: 3 iPhones lying next to each other over a solid color background. Just click on the screen and upload your own content. A minimal iPhone mockup template with black and white clay 3D iPhone models.
---
3D iPhone App – Facebook 3D Photo Template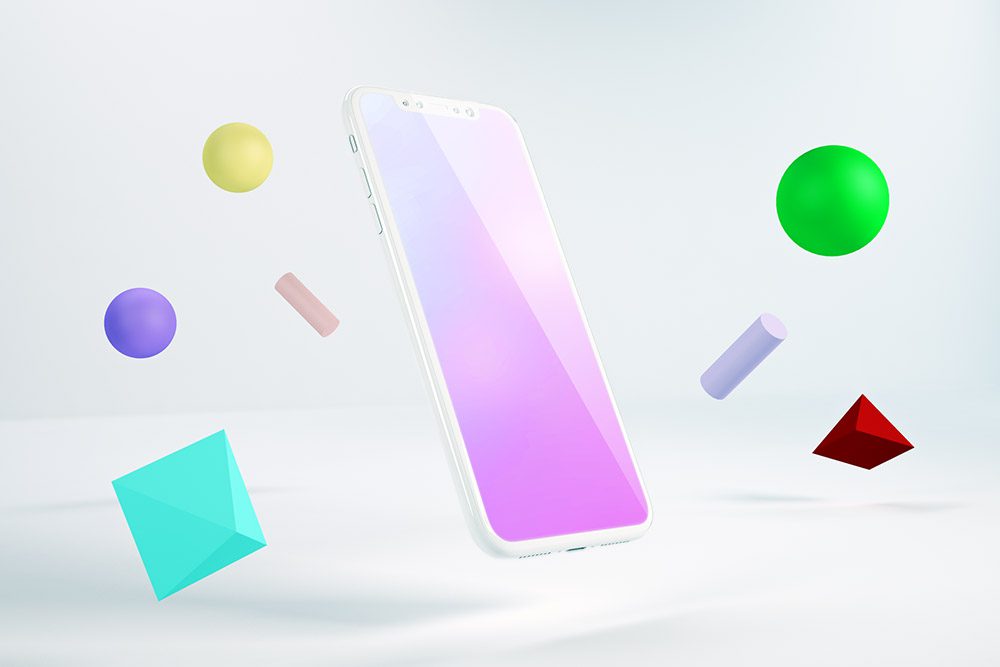 Play around with this mockup featuring a clay iPhone X and colorful geometric shapes flying around in the scene. Promote your app design, website or logo design and make a creative living photo for your Facebook page
---
Double Isometric Clay iPhone Mockup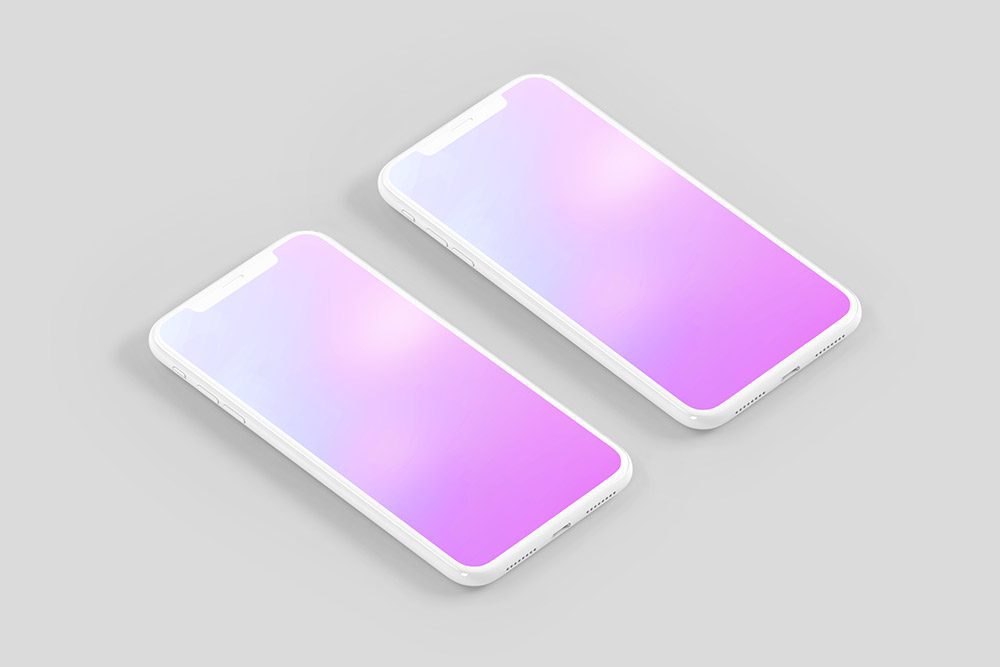 Mockup of clay isometric 3D iPhone.
---
Minimal White Monitor Screen Mockup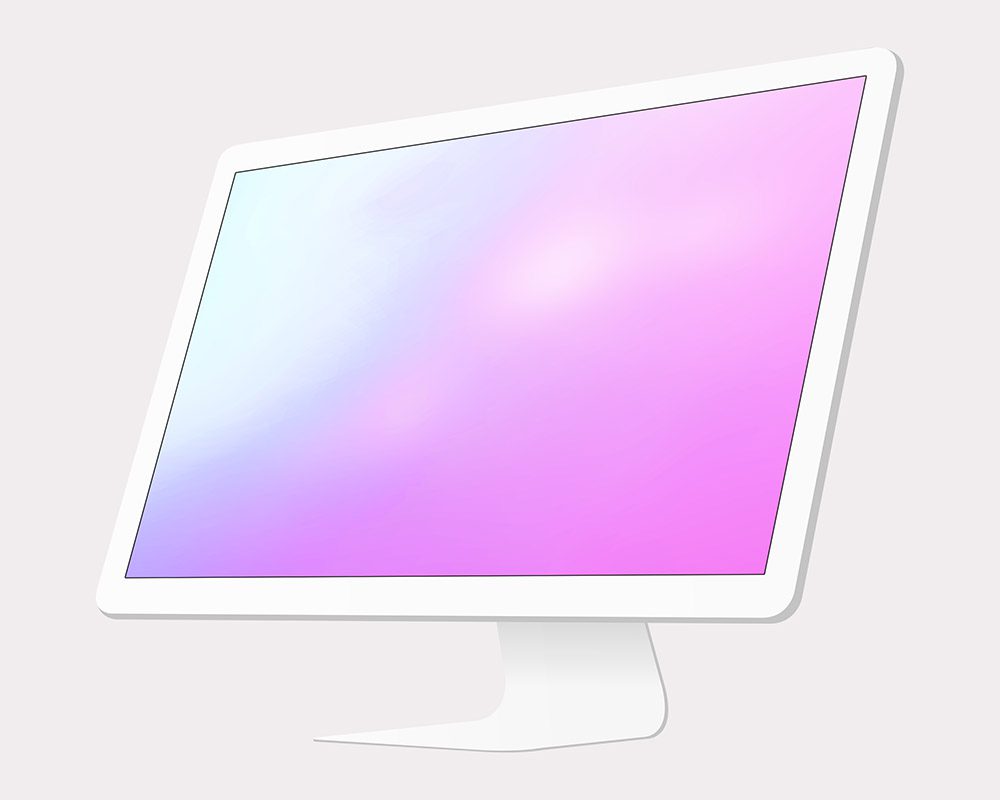 Not all content is designed for the iPhone… use this mockup template for showcasing your website in a super minimal way – half turned view of a white 3D computer display. No fancy details or background, just a plain simple clay style display for putting your web design into the spotlight.
---
Multi Screen iPhone 3D Mockup Generator (1 Placeholder)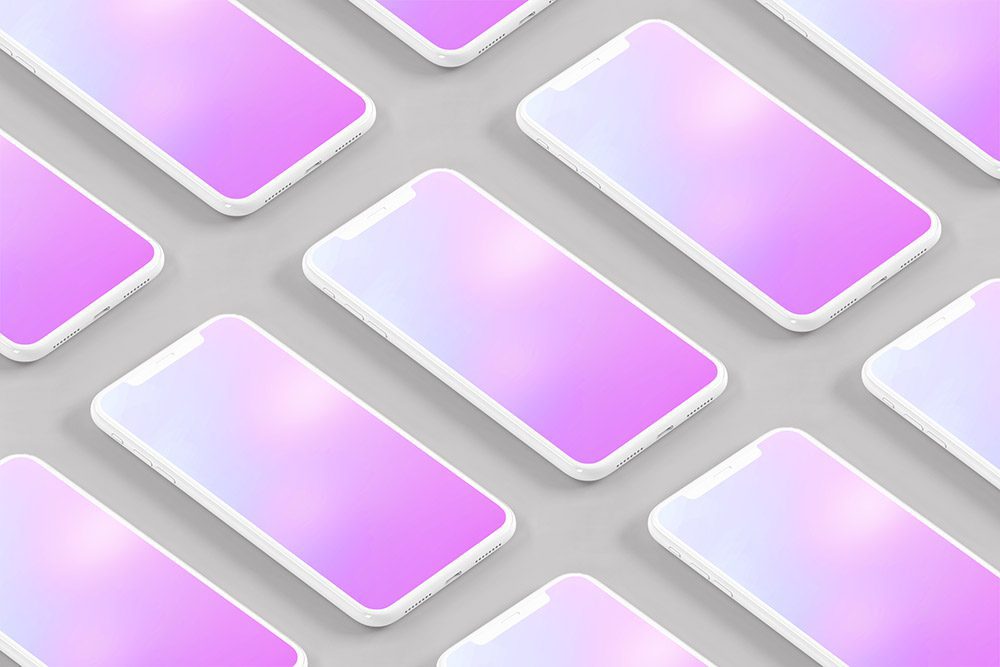 A creative 3D isometric iPhone mockup with 11 iPhone screen. Add one image which is duplicated to all screens.
---
Multi Screen iPhone Mockup (11 Placeholders)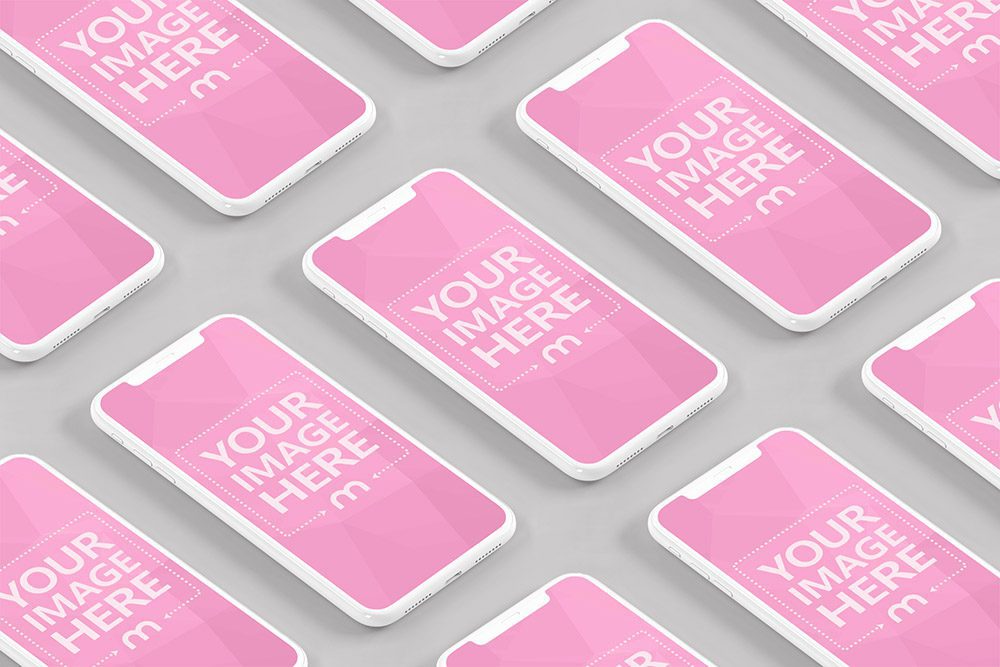 Multi screen iphone mockup with 11 different placeholders
---
Minimal Clay mockups are a popular trend among designers and with iPhone mockups like these, trust me, you'll also be trendy 😎 and cool as 🧊
Also check out these 30 Most Popular iPhone Mockups if clay is not your thing or view our entire gallery of all iPhone Mockup (300) templates.
It's just so easy to create these iPhone mockups online, that it will blow your mind: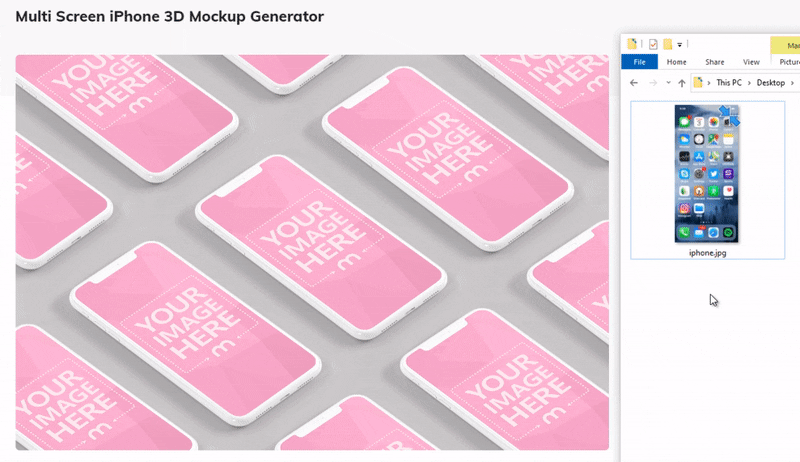 Visualize your design Use a product mockup to showcase your design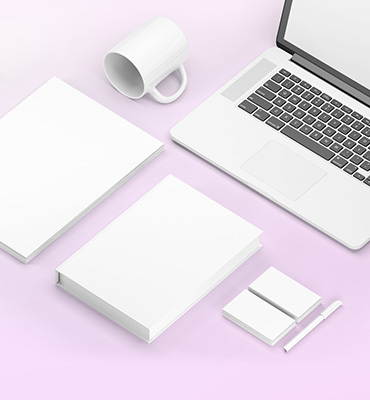 Create your design Use our templates to create delightful designs for any medium