30 Most Popular iPhone Mockup Templates
•
February 19th 2020
•
7 minute read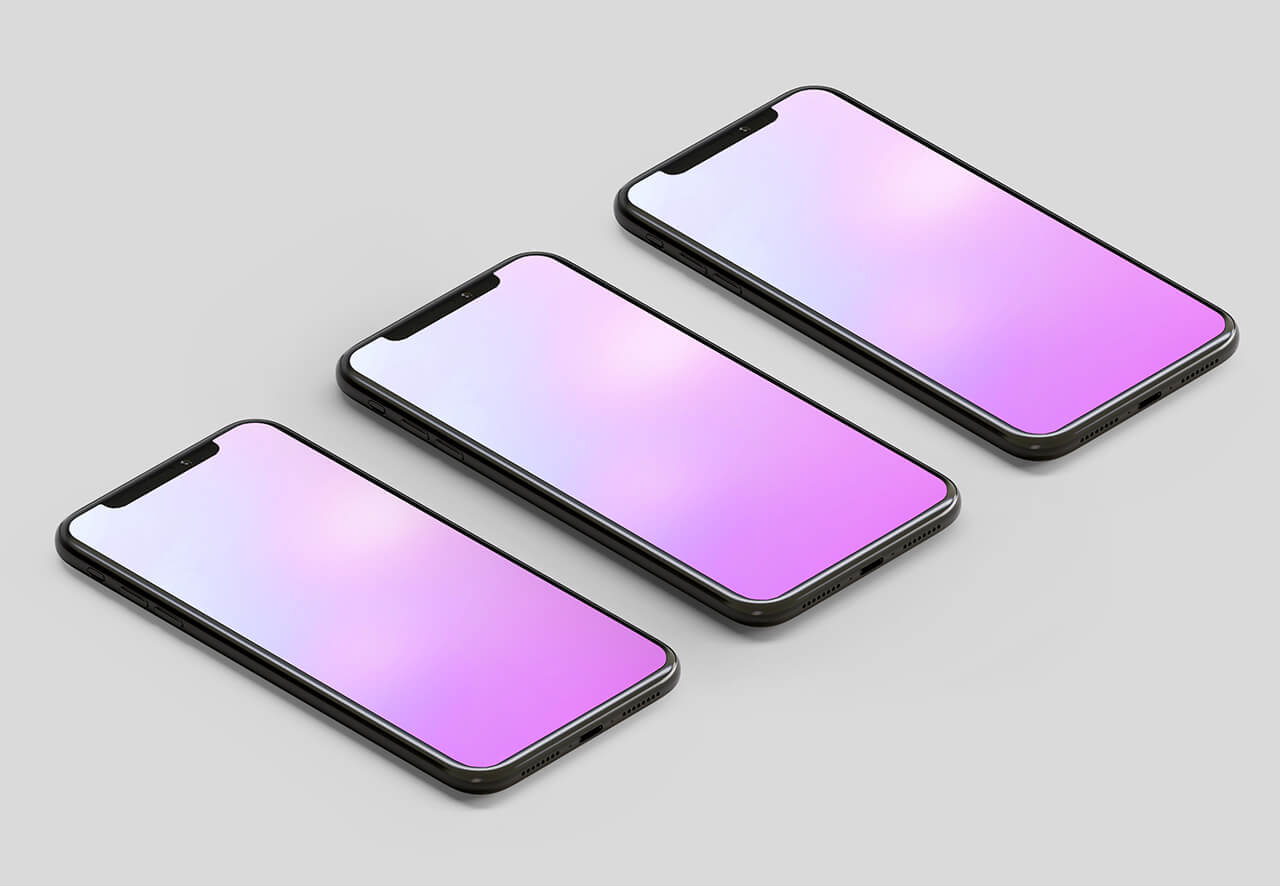 With literally thousands of iPhone Mockup templates to choose from around the web, finding the right image to promote your app might be tricky task.
Fortunately we've made a collection of the most popular iPhone Mockups from Mediamodifier.com. All these templates have been most favorited by our customers, so statistically you'll definitely find a mockup you like. NB: most of mockups also include transparent PNG option.
Let's dig in and see which iPhone Mockups came on top of the list:
1. Front View iPhone Mockup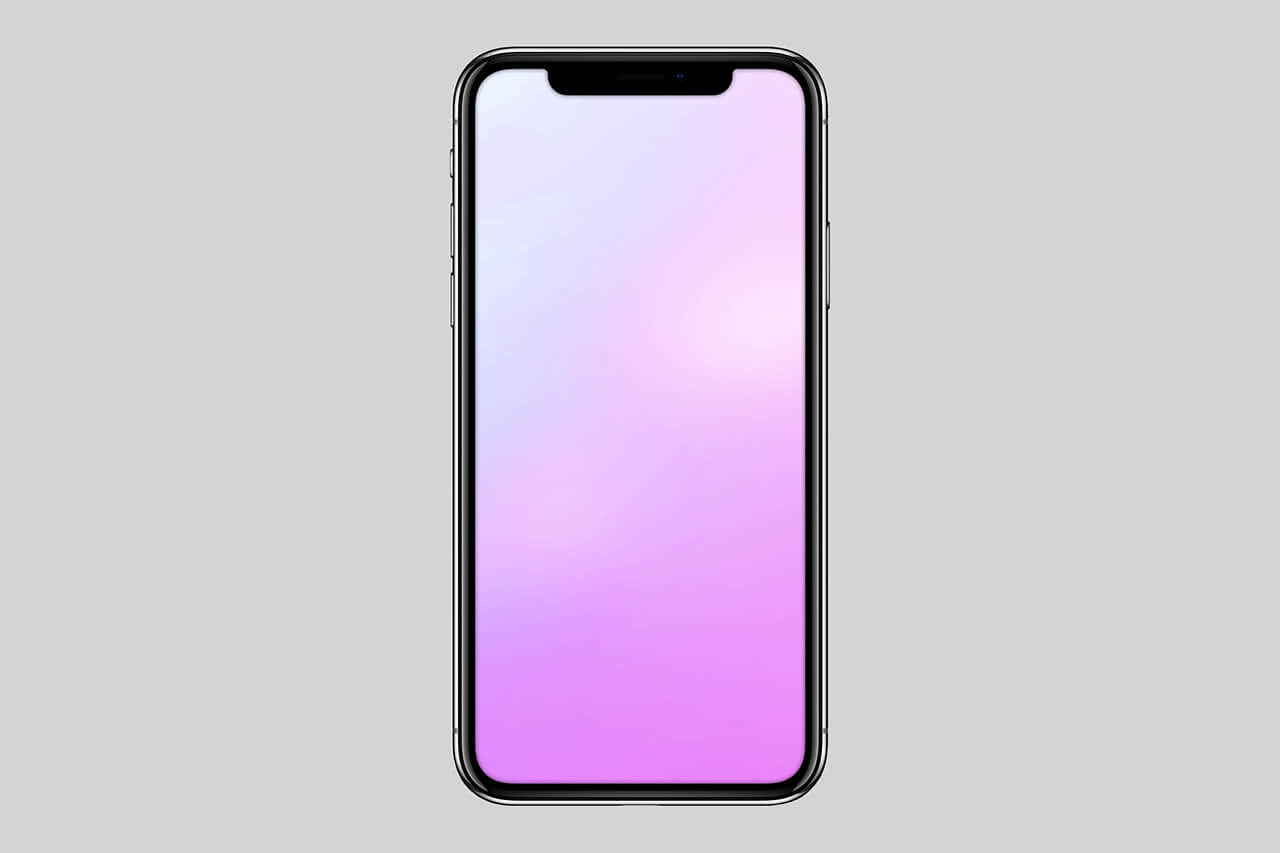 It's the simplest things that make us happy! The most popular iPhone mockup on our site is a basic front view iPhone X template. In addition you can also use it as an iPhone XS or iPhone 11 mockup, because nobody will tell the difference.
---
2. White Clay iPhone X Mockup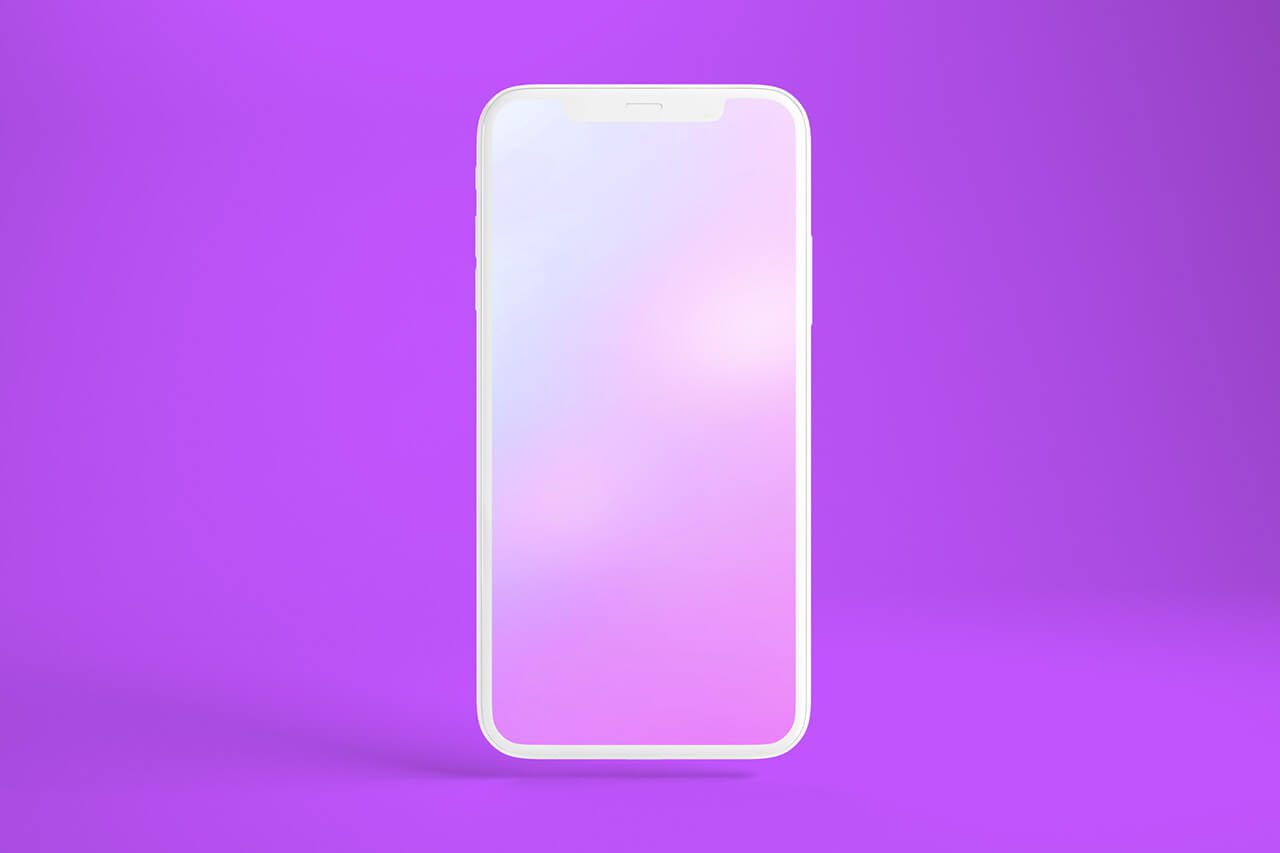 Another popular template is a smartphone which doesn't even exist yet. It's the clay and white version of the iPhone. Insert your own image or app screenshot onto the phone and stand out!
---
3. iPhone with Earpods Mockup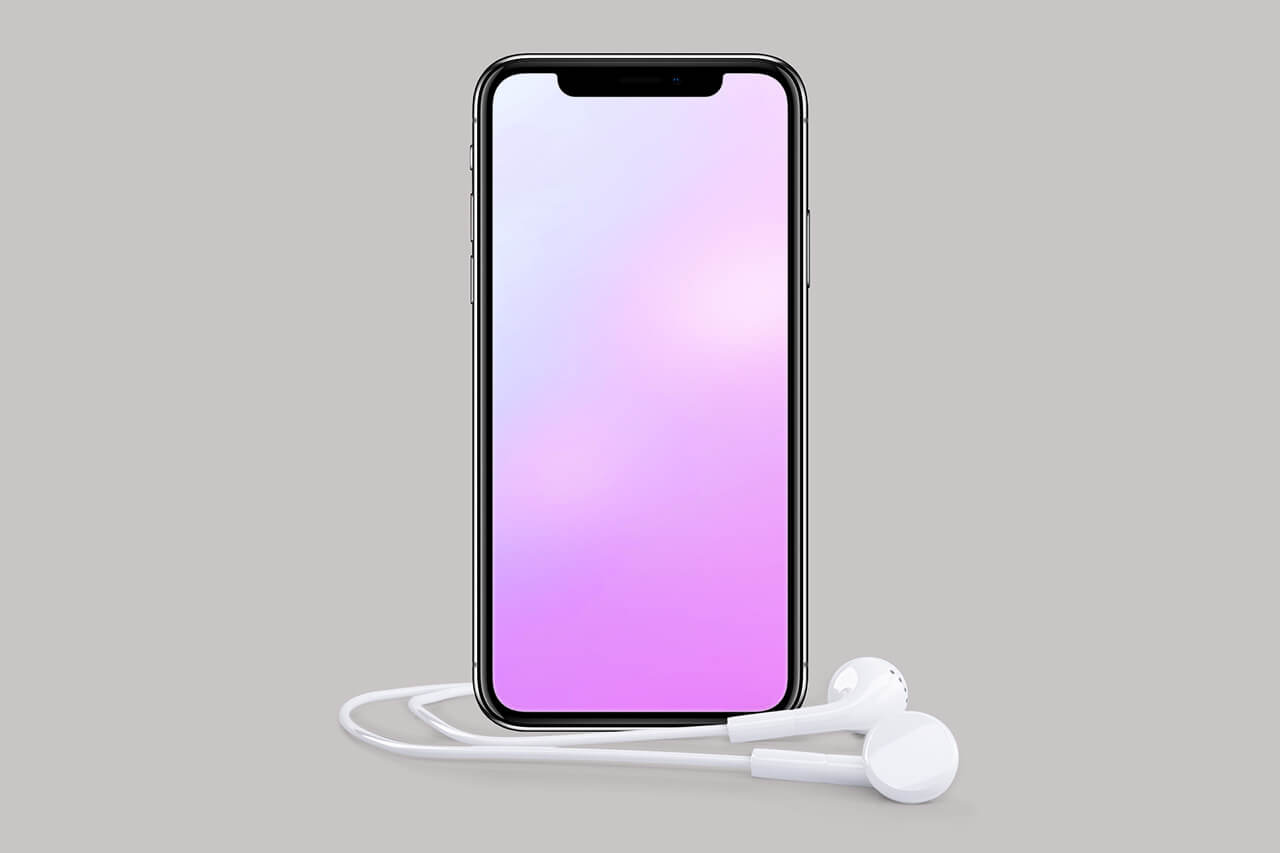 Yes those things are called wires! The Earpods are connected with wires and this template features the iPhone X with a pair of Earpods, because we all don't have Airpods jet.
---
4. iPhone with Earphones Mockup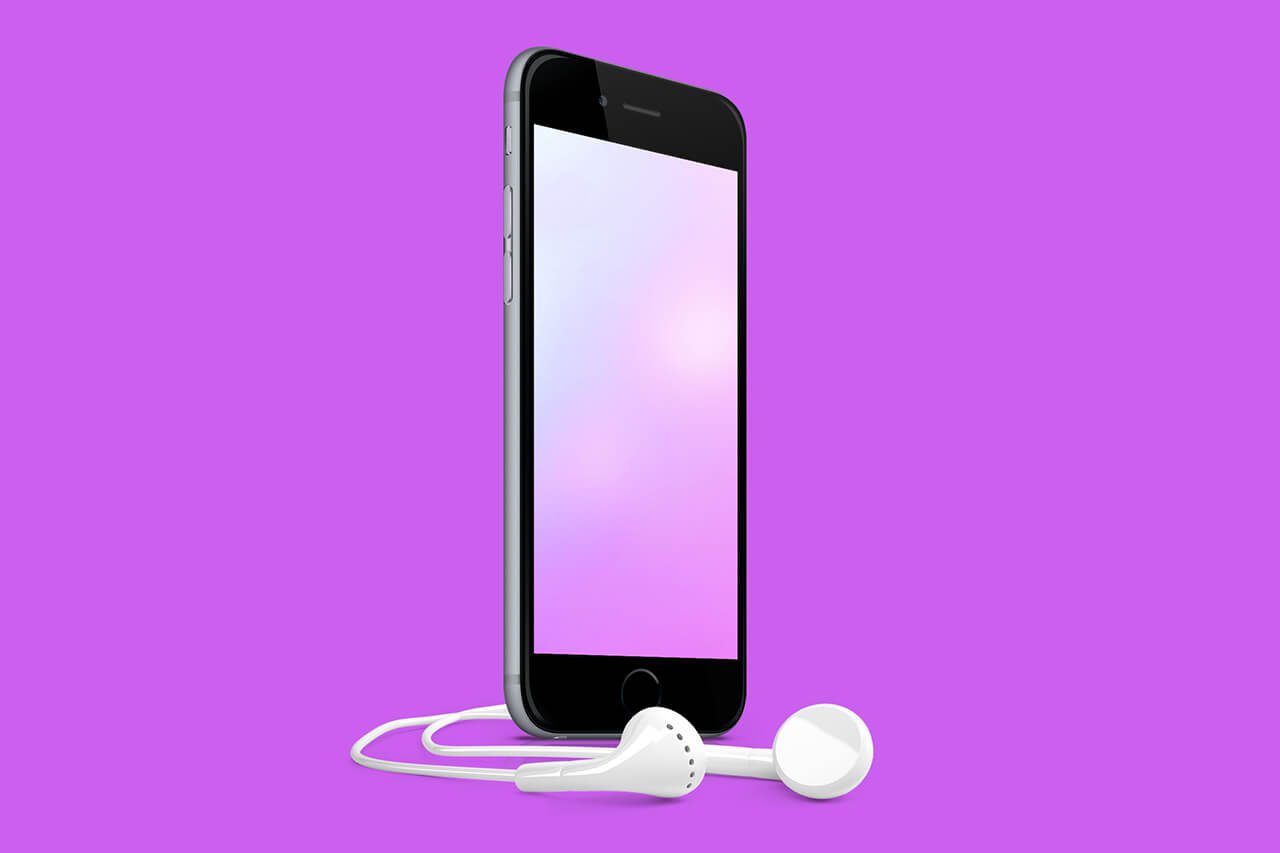 A similar mockup template featuring side view of the iPhone with Earphones. It's a great concept for promoting your music related app or online service.
---
5. iPhone XS and Book Mockup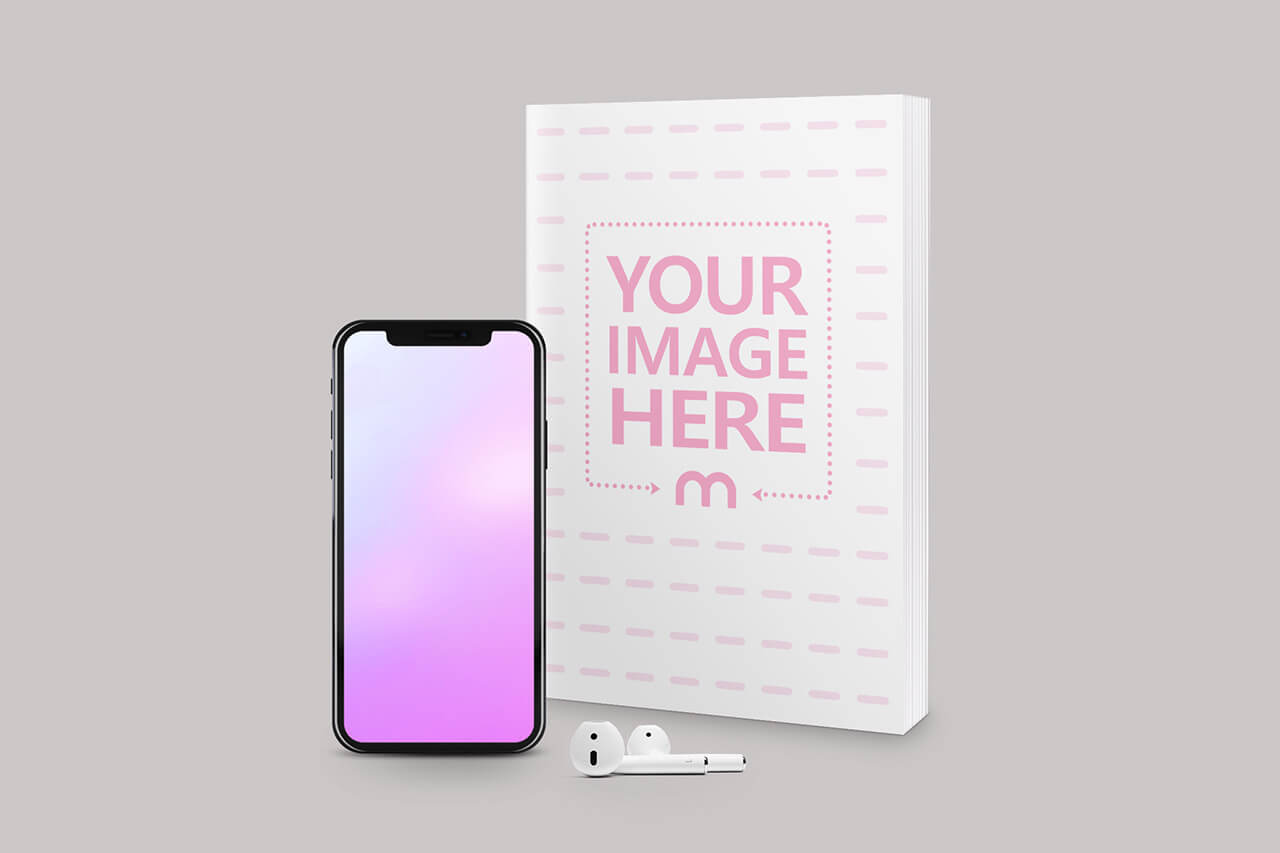 What's this iPhone mockup good for? This concept is perfect for showcasing an audiobook. The mockup features an iPhone X with Airpods and a paper book standing on a solid color background.
---
6. iPhone X on Desk Mockup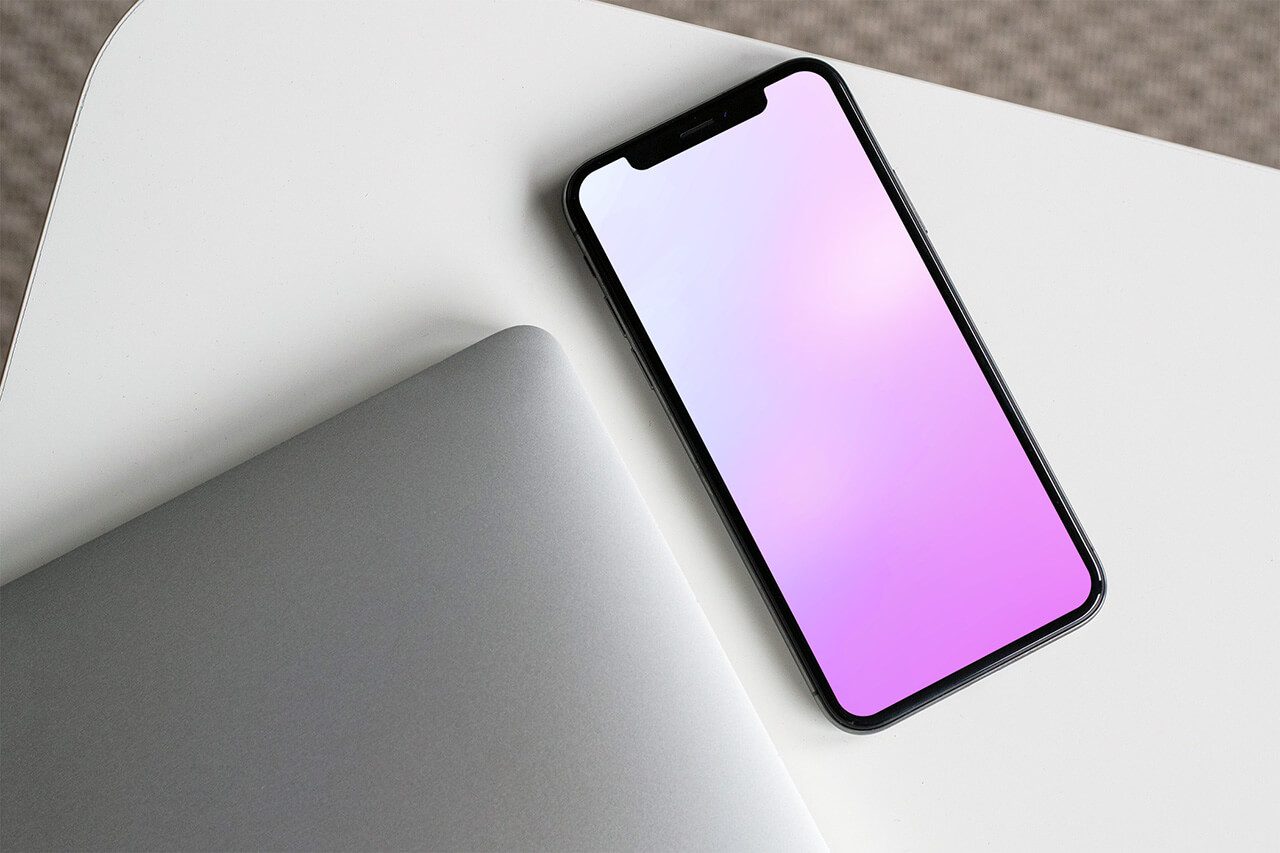 A life on the edge… this photo based iPhone mockup template features the iPhone X lying on the corner of a table. It's a realistic, yet very minimalist scene which is great for promoting your app screenshot.
---
7. White 3D iPhone Mockup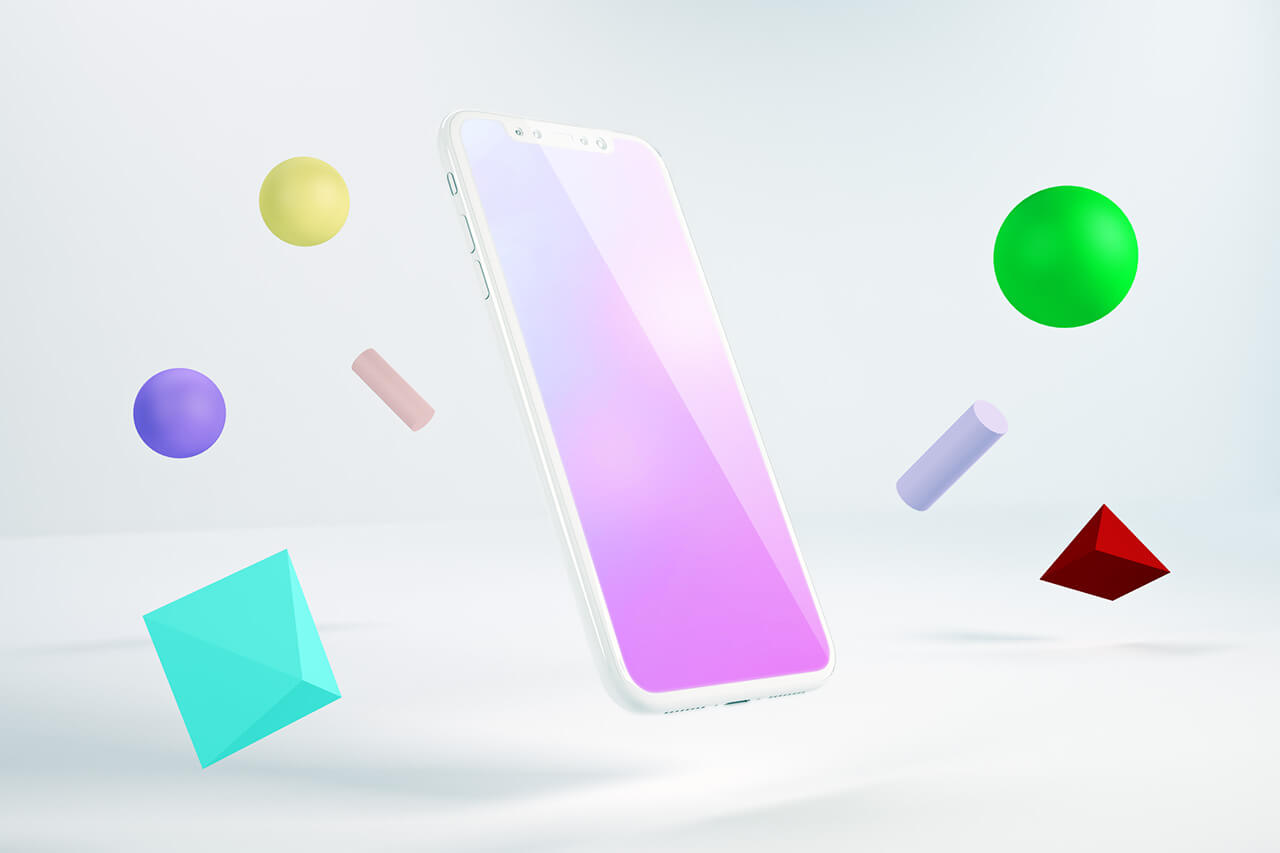 There's a lot going on in this mockup scene. This iPhone templates is great for promoting content which is somehow related to 3D Content or creativity. Place your image onto a clay iPhone screen surrounded with 3D shapes.
---
8. Clay iPhone Mockup Template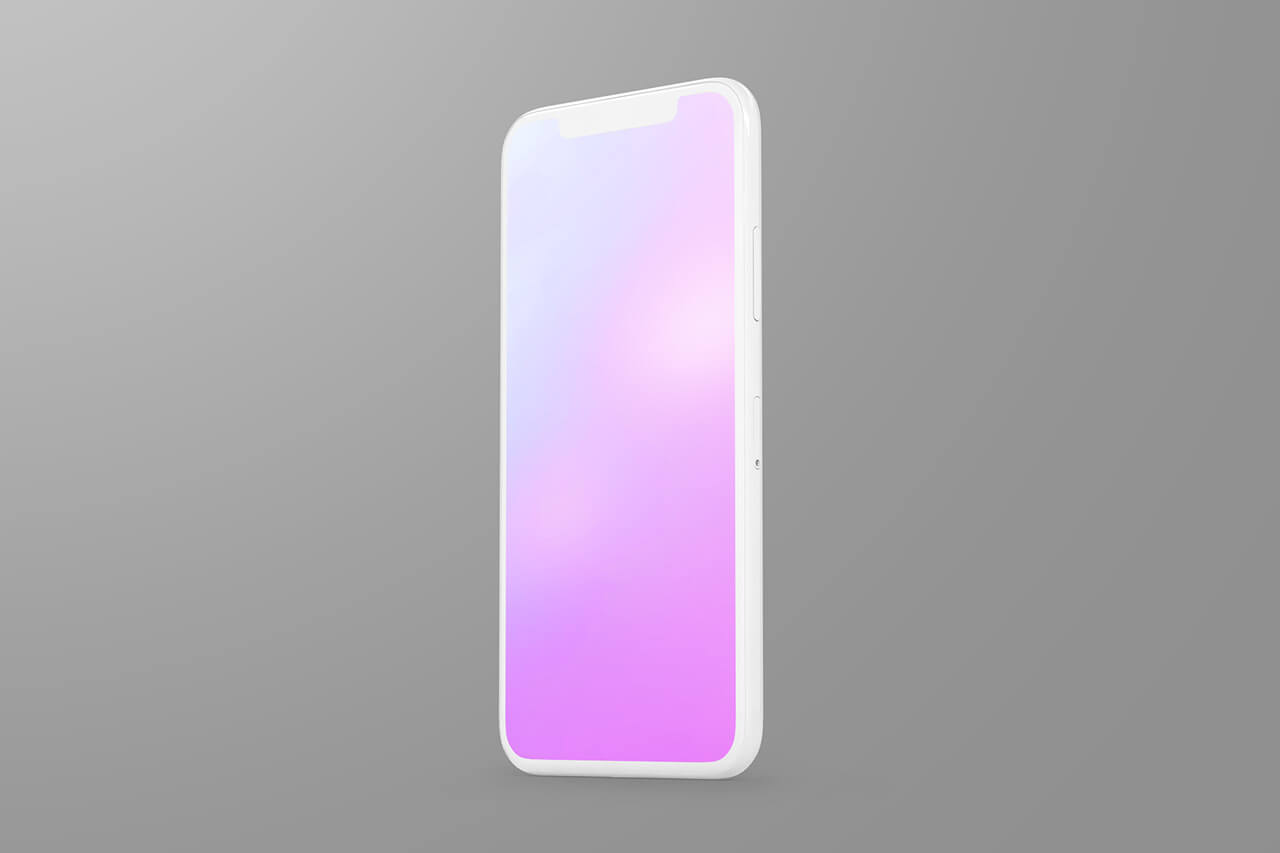 This turned view clay white mockup is perfect for when you want a minimal iPhone model and instead need to put your own design into the spotlight.
---
9. App Mockup on 2 Color Background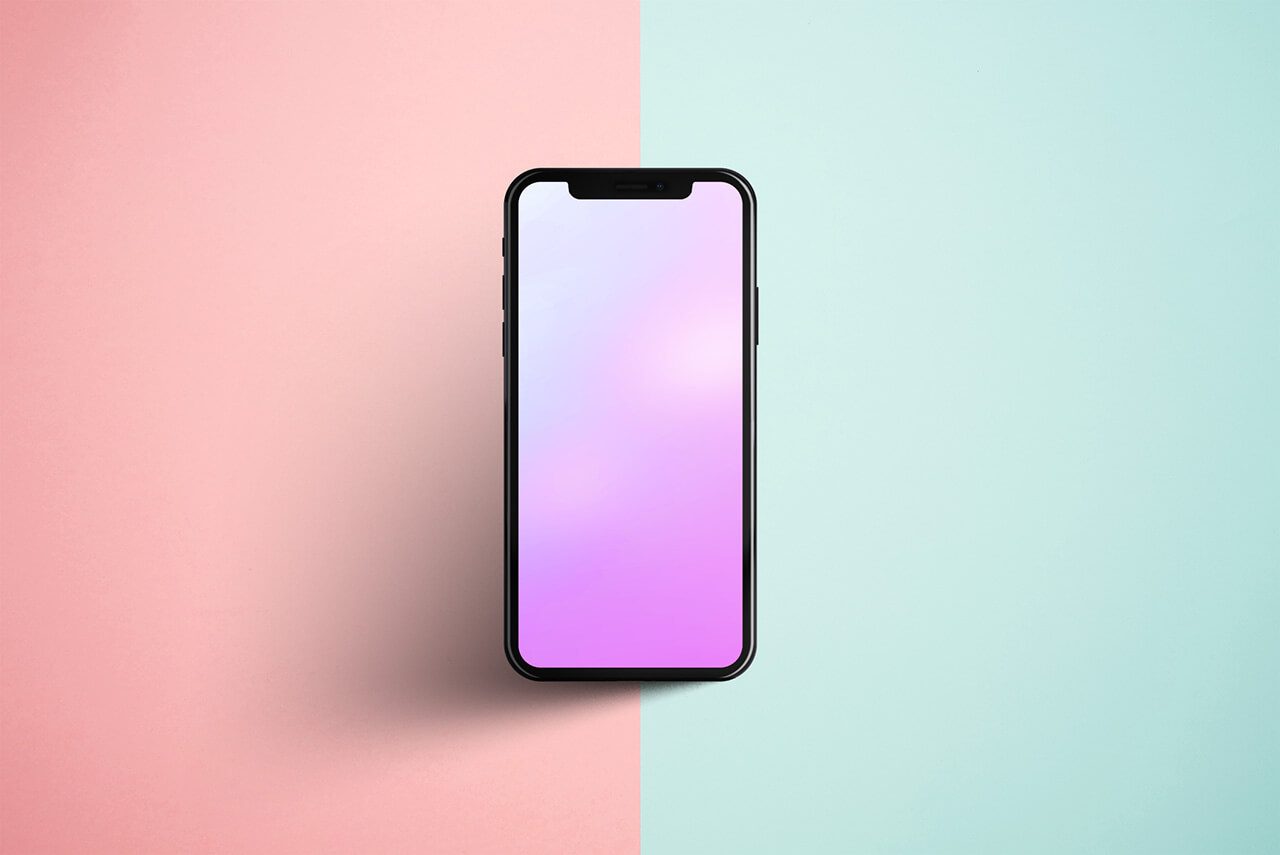 Create a contrast with this mockup template which features the iPhone on a two color background. After all, who wants to be boring? Use this mockup to brighten up your app screen.
---
10. iPhone on Desk Mockup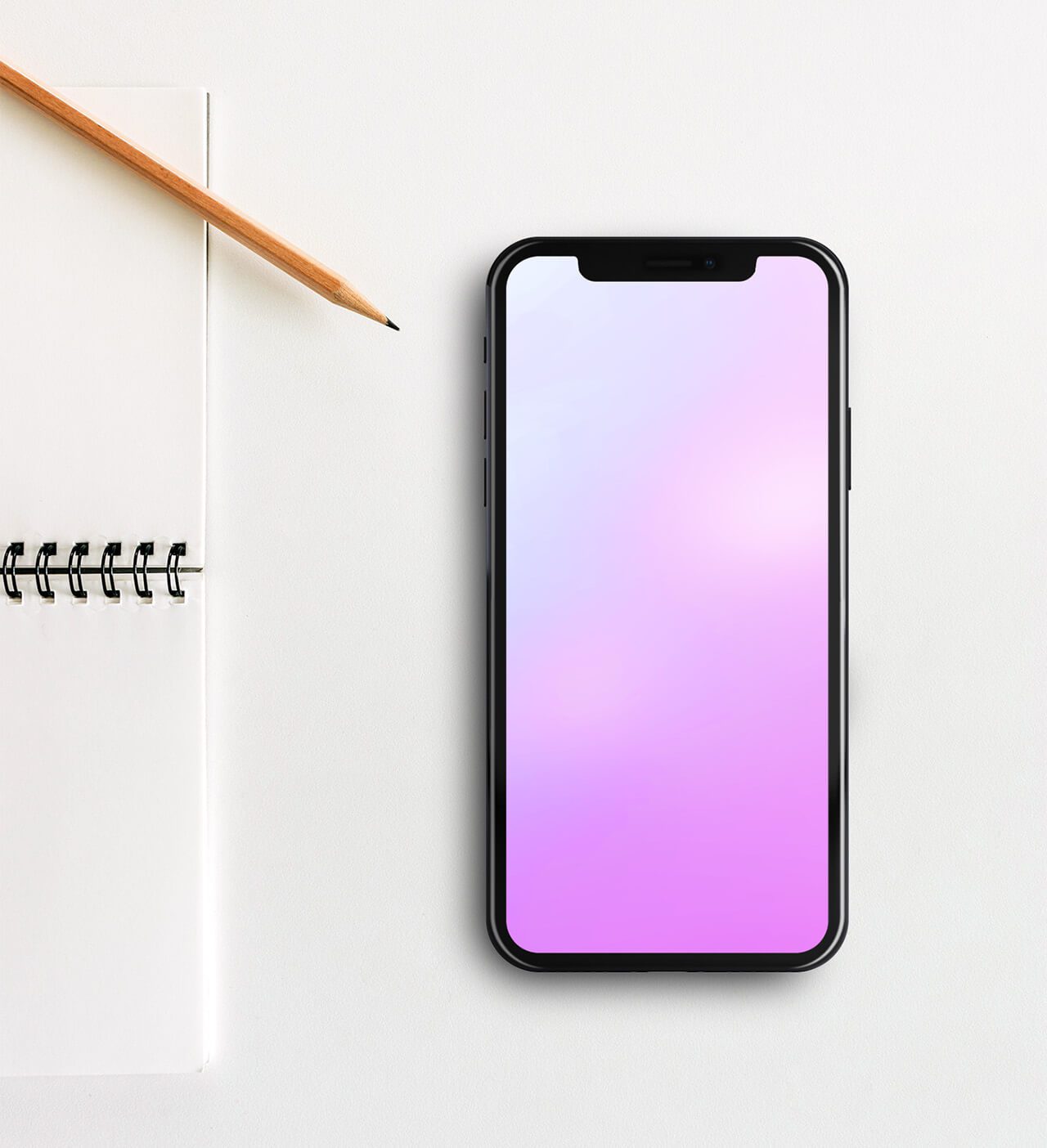 If you place your screenshot into this iPhone, then you're among the sharpest pencils around here! This template features the iPhone on a white desk, next to a notebook and pencil, which is pointing at the screen.
---
11. Three Isometric iPhones Mockup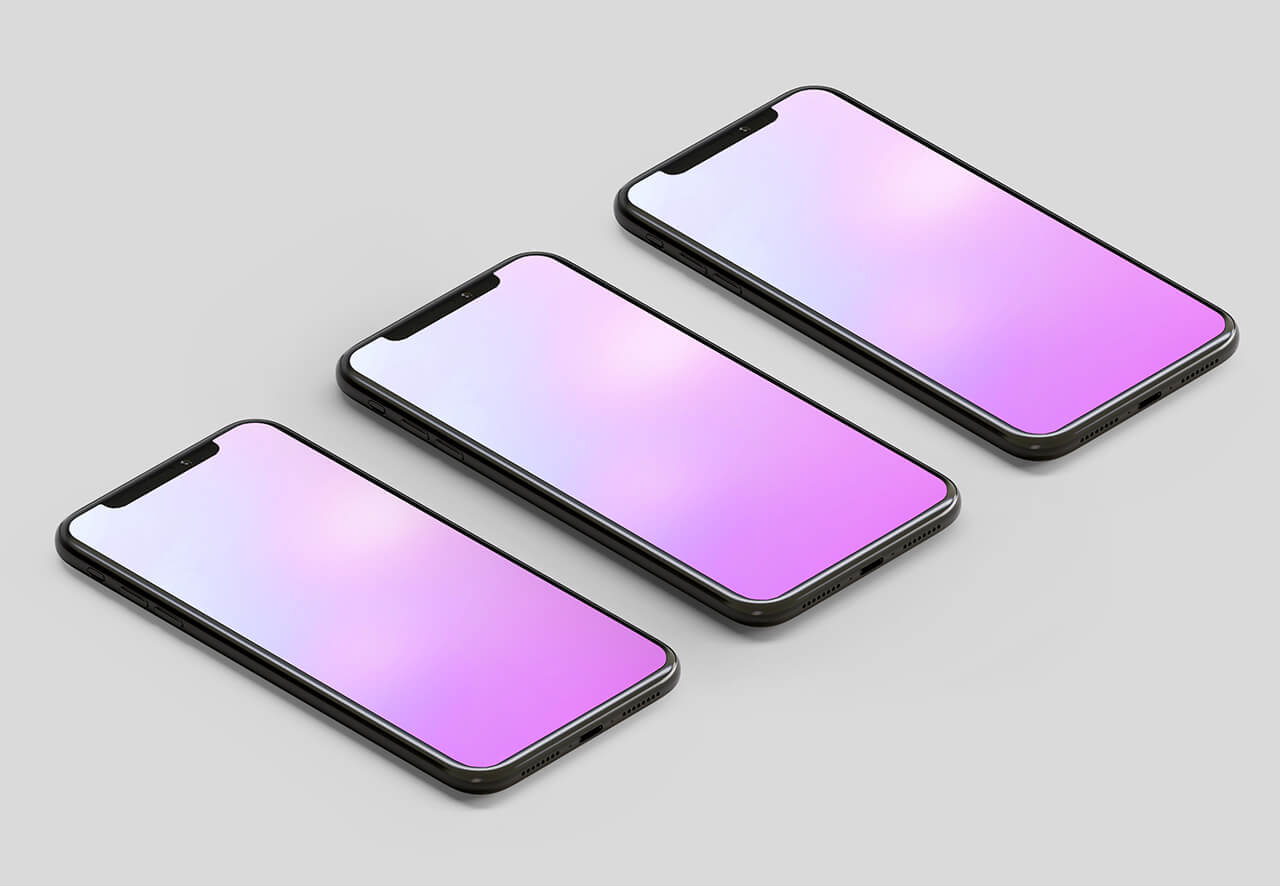 And then there were three… If one screen is not enough for you then you can ultimately use this mockup which features 3 screens. Use this 3D isometric mockup for showcasing multiple app screen variations or different design solutions.
---
12. 3D White iPhone X Mockup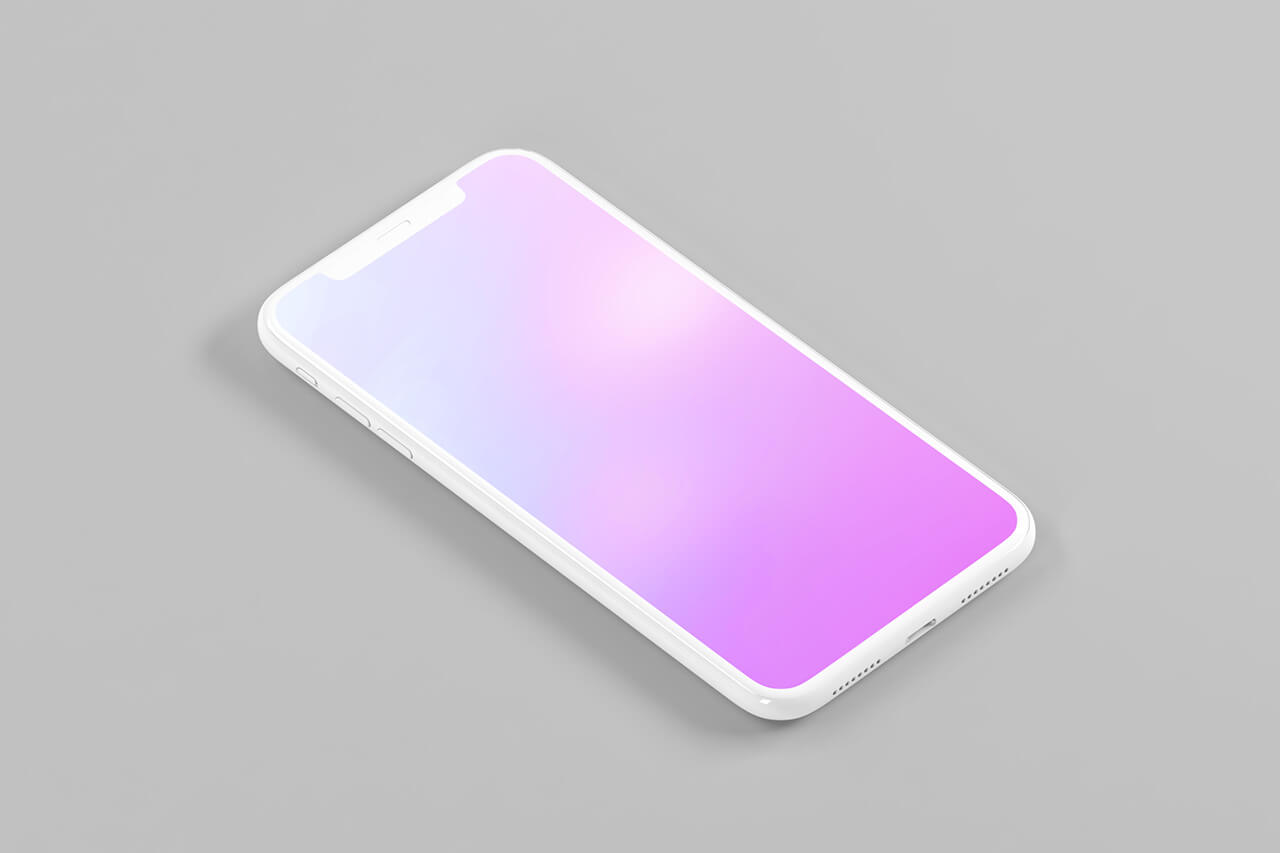 Use this white and shiny mockup for putting your app in the spotlight. While a black (or space gray as they call it) iPhone might look too harsh, then this white version is great for showing off your design.
---
13. iPhone in Hand Mockup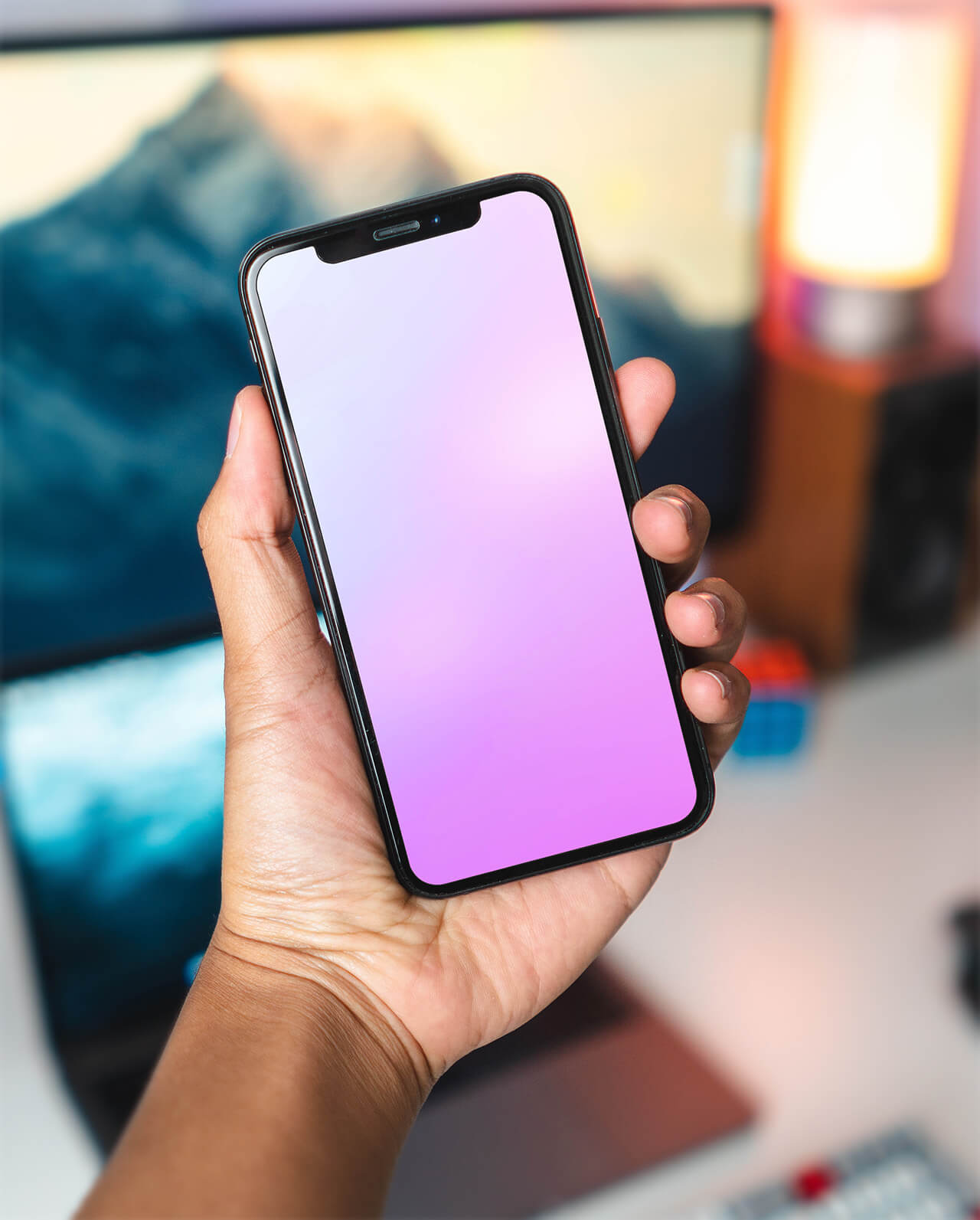 "Hold my hand dear!" No problem Siri! If Siri is your only soulmate then I feel bad for you, however if you simply wish to use this mockup for showcasing your app or website, then it might actually be a pretty good choice.
---
14. Zero Gravity iPhone X Mockup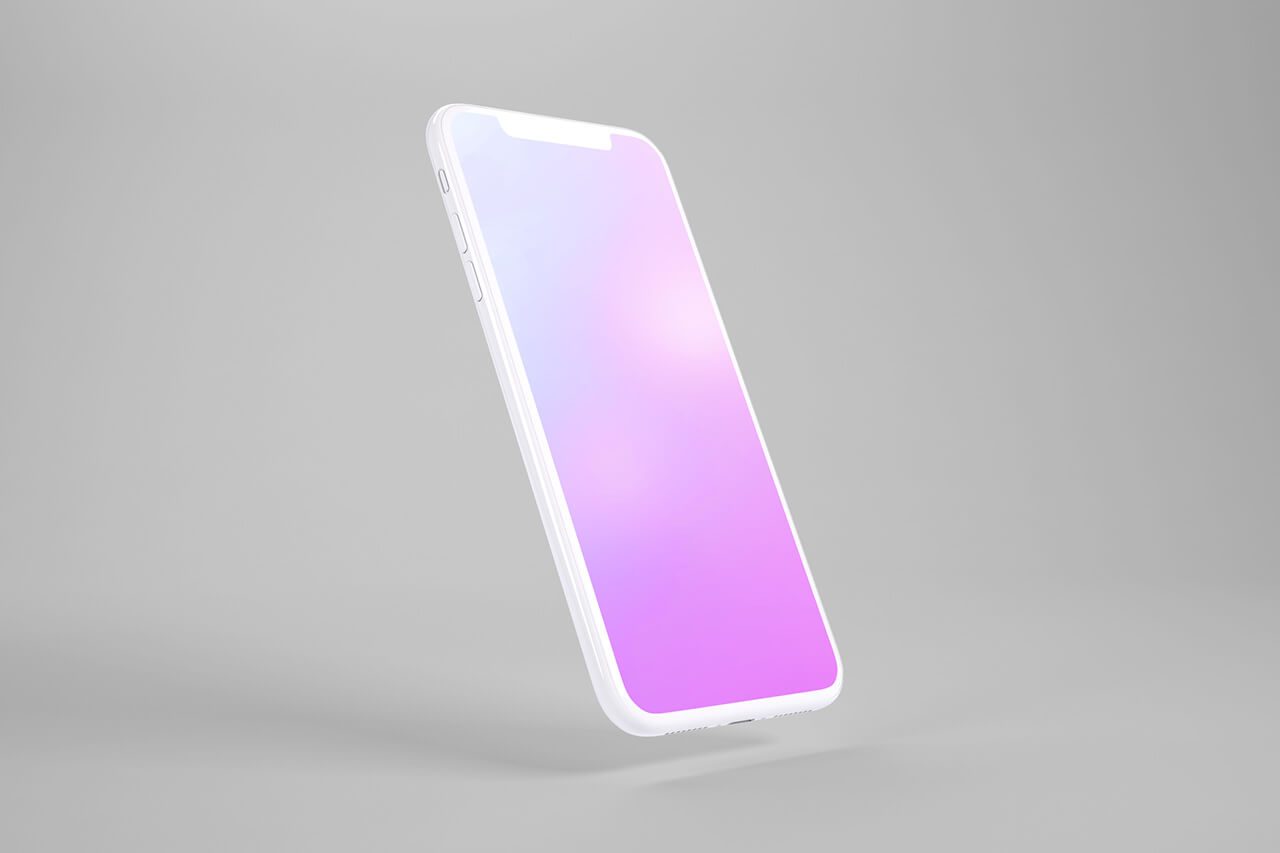 Gravity has left the building in this mockup template, which features a clay white iPhone hovering above the surface. Place your image onto the iPhone screen and make a beautiful showcase of your content.
---
15. Space Gray iPhone XS Mockup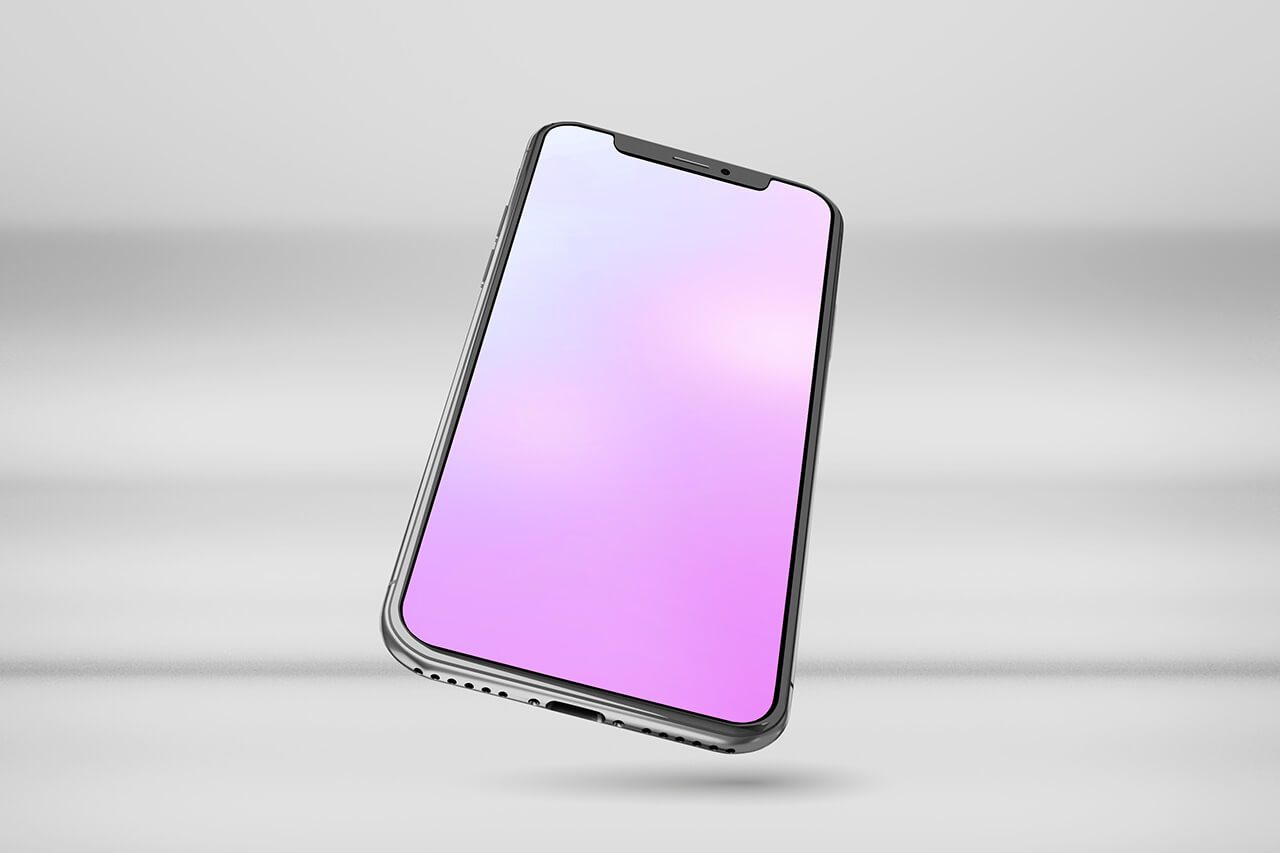 Another beautiful mockup featuring a space gray iPhone floating in the air. Hurry… quickly add your image onto the phone before the damn thing will fall and crack the screen. If you don't believe me, then you can skip to mockup nr 24…
---
16. Isometric White iPhone Mockup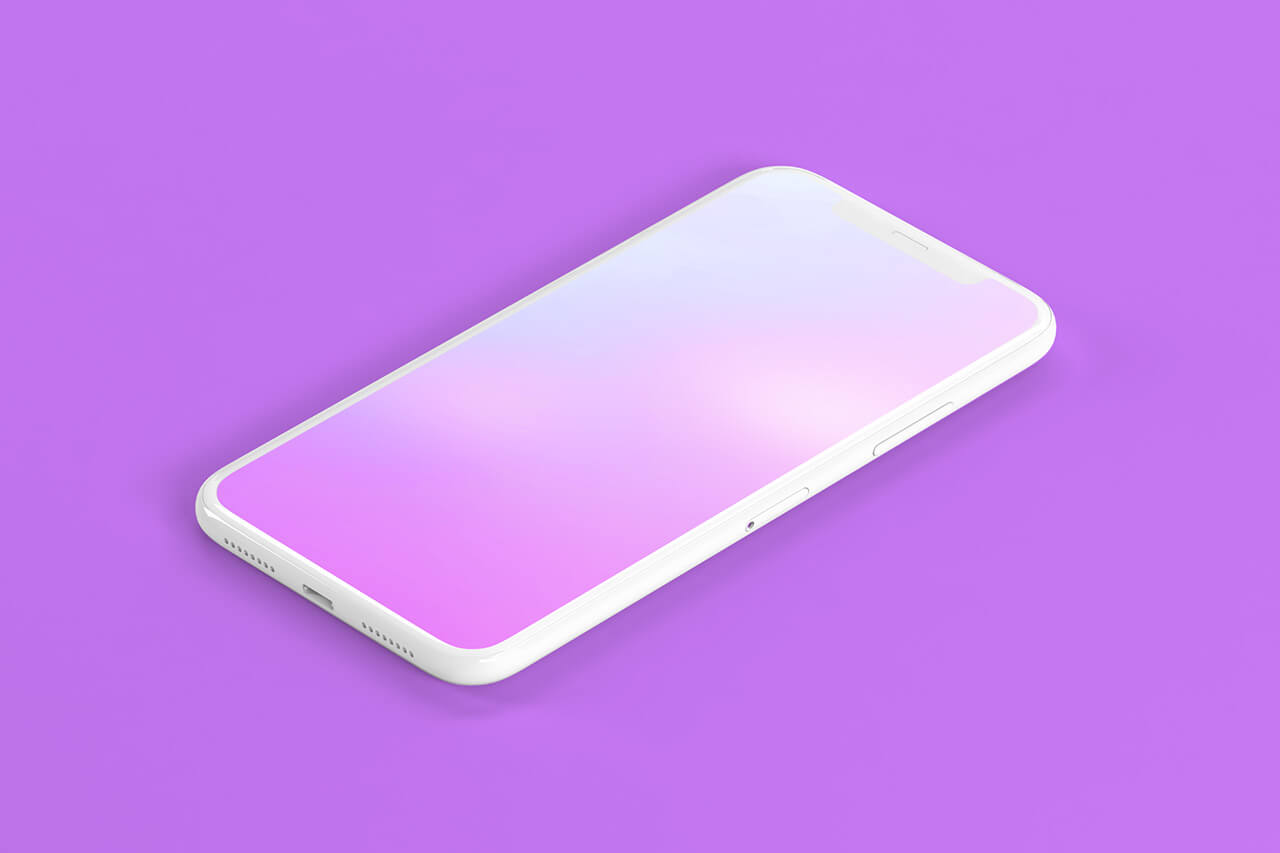 No angle is left uncovered, because the iPhone doesn't have a spot where the sun doesn't shine! This 3D template features another version of the clay iPhone lying on a solid color surface.
---
17. IOS Multi Device App Mockup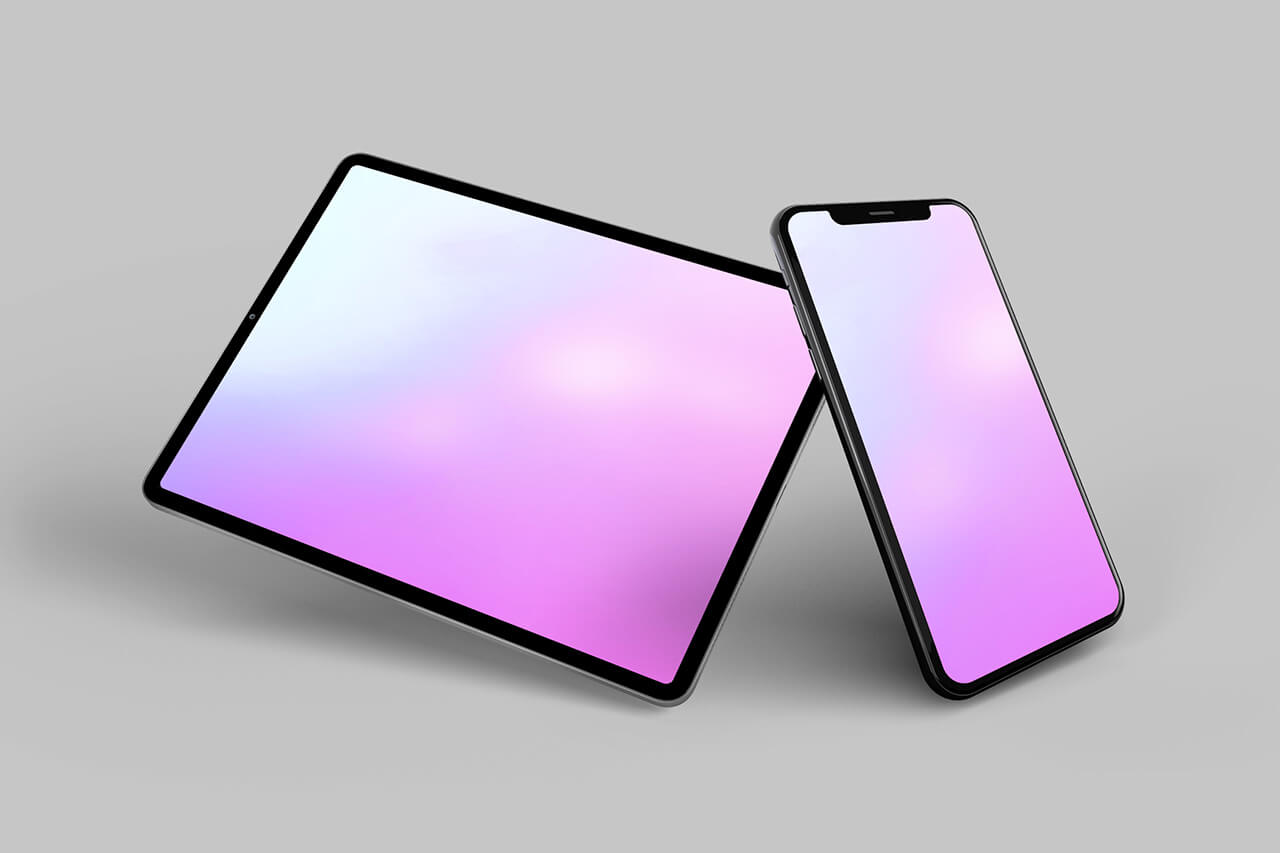 Two best friends, the iPhone and iPad Pro. As soon as these two get together, awesome things happen! Who am I kidding, these two probably hate each other? What do you think, sibling rivalry or BFF?
---
18. iPhone in Hand Mockup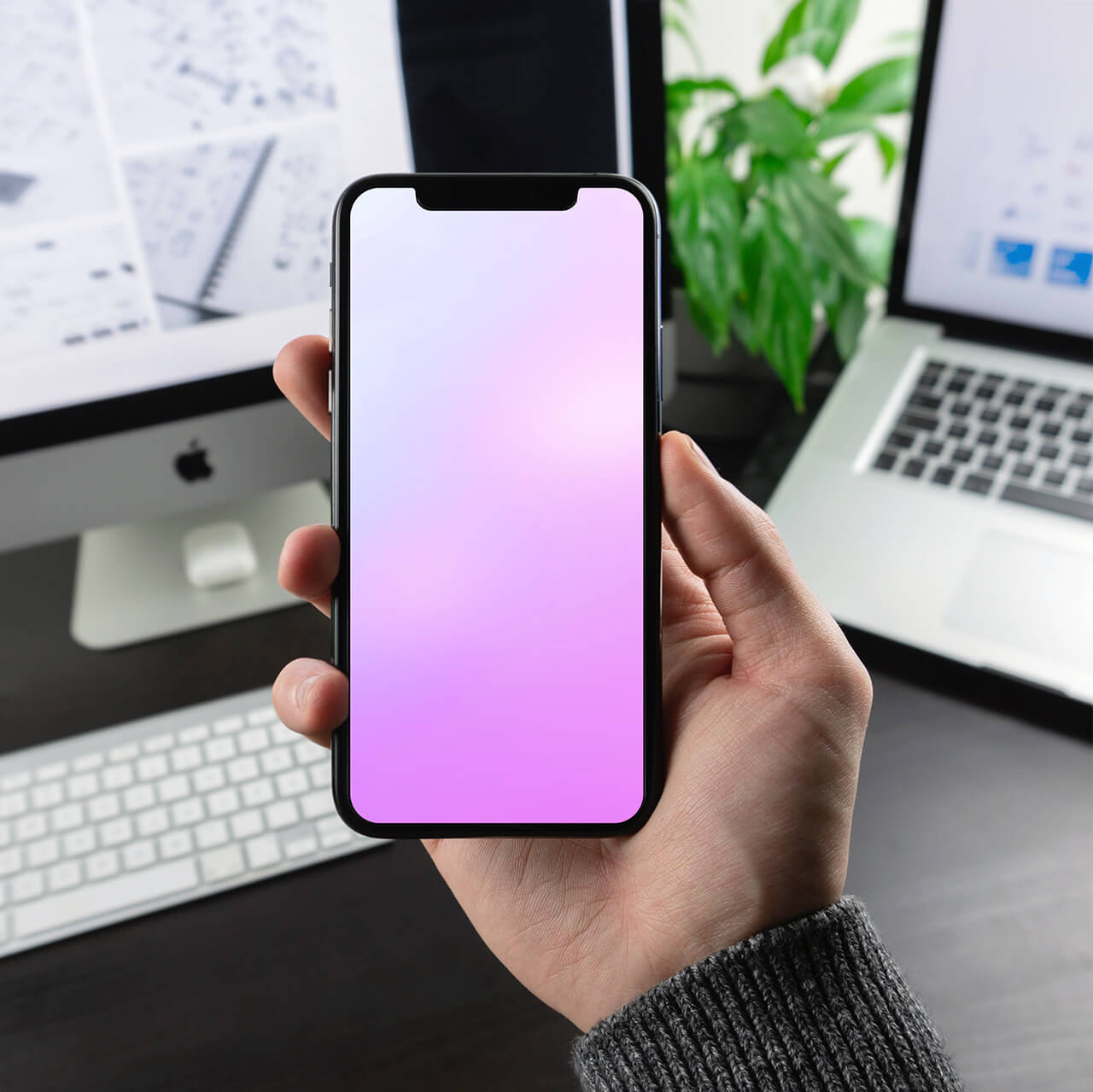 Use this beautiful mockup template to place your app screenshot in the spotlight. This template features an Apple fanboy holding an iPhone in hand.
---
19. iPhone XS with Airpods Mockup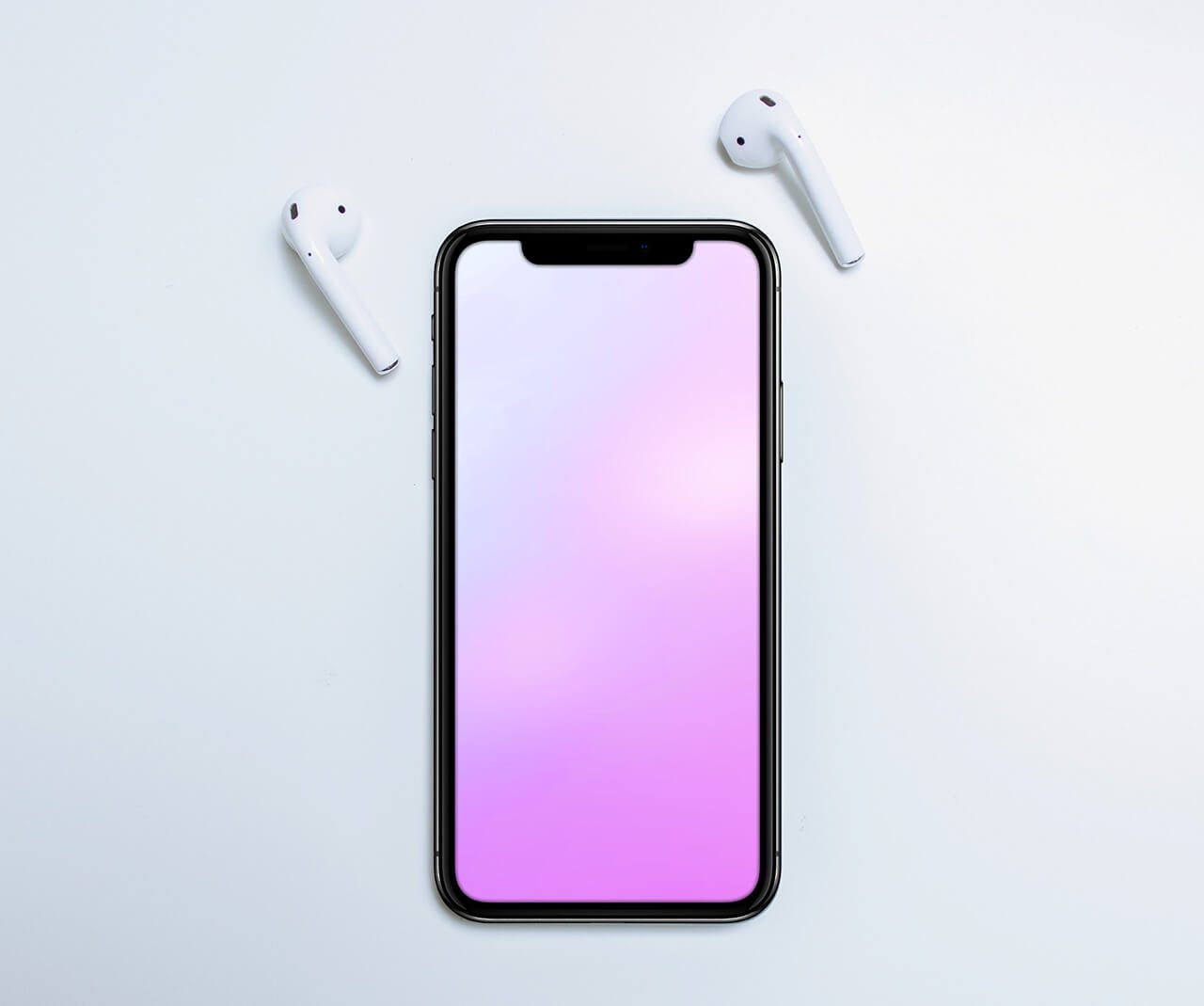 Drop the bass with this mockup featuring an iPhone and Airpods. Use the mockup to showcase your music or audio related website or application.
---
20. 3D App Screen Mockup Template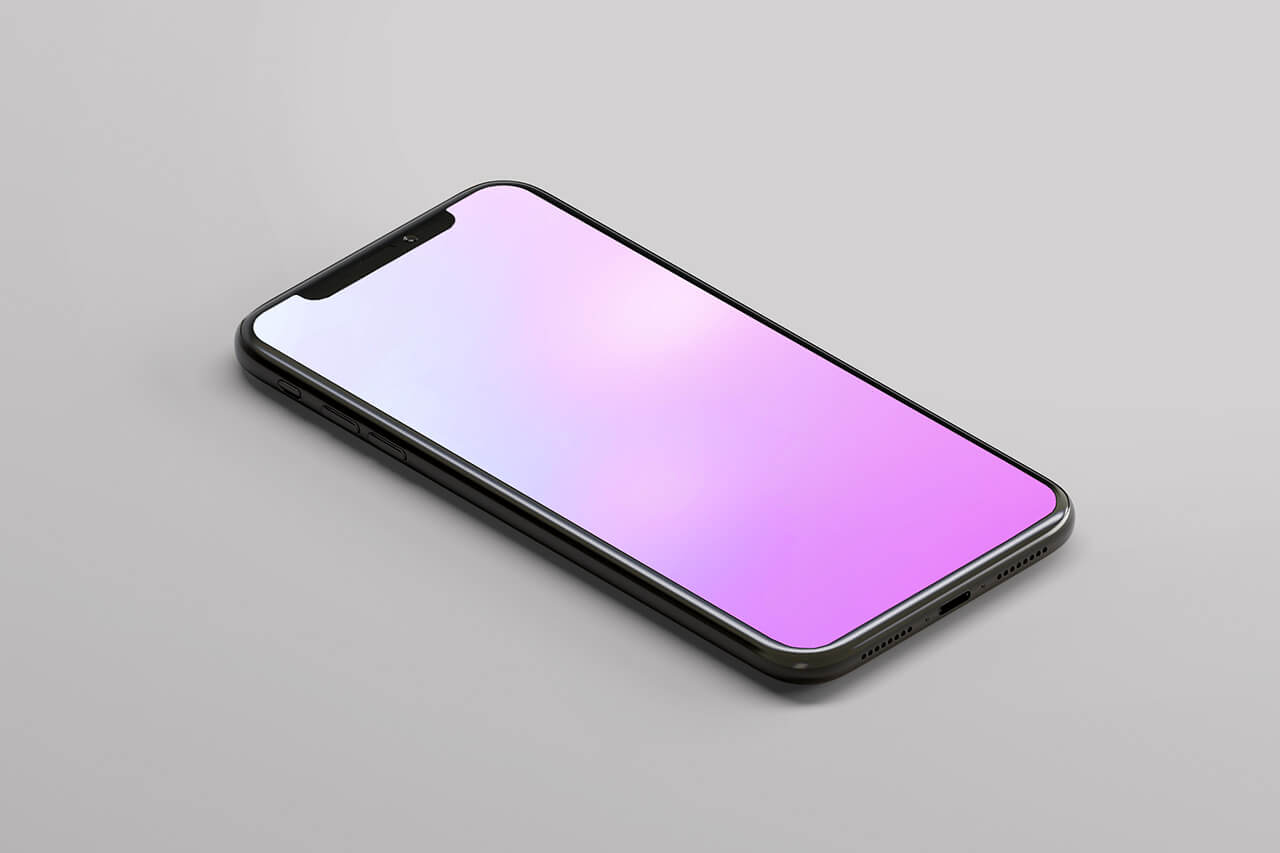 A classic 3D mockup template featuring perspective view of a shiny new iPhone XS. Add your own background color or save the image as transparent PNG.
---
21. Charging iPhone on Desk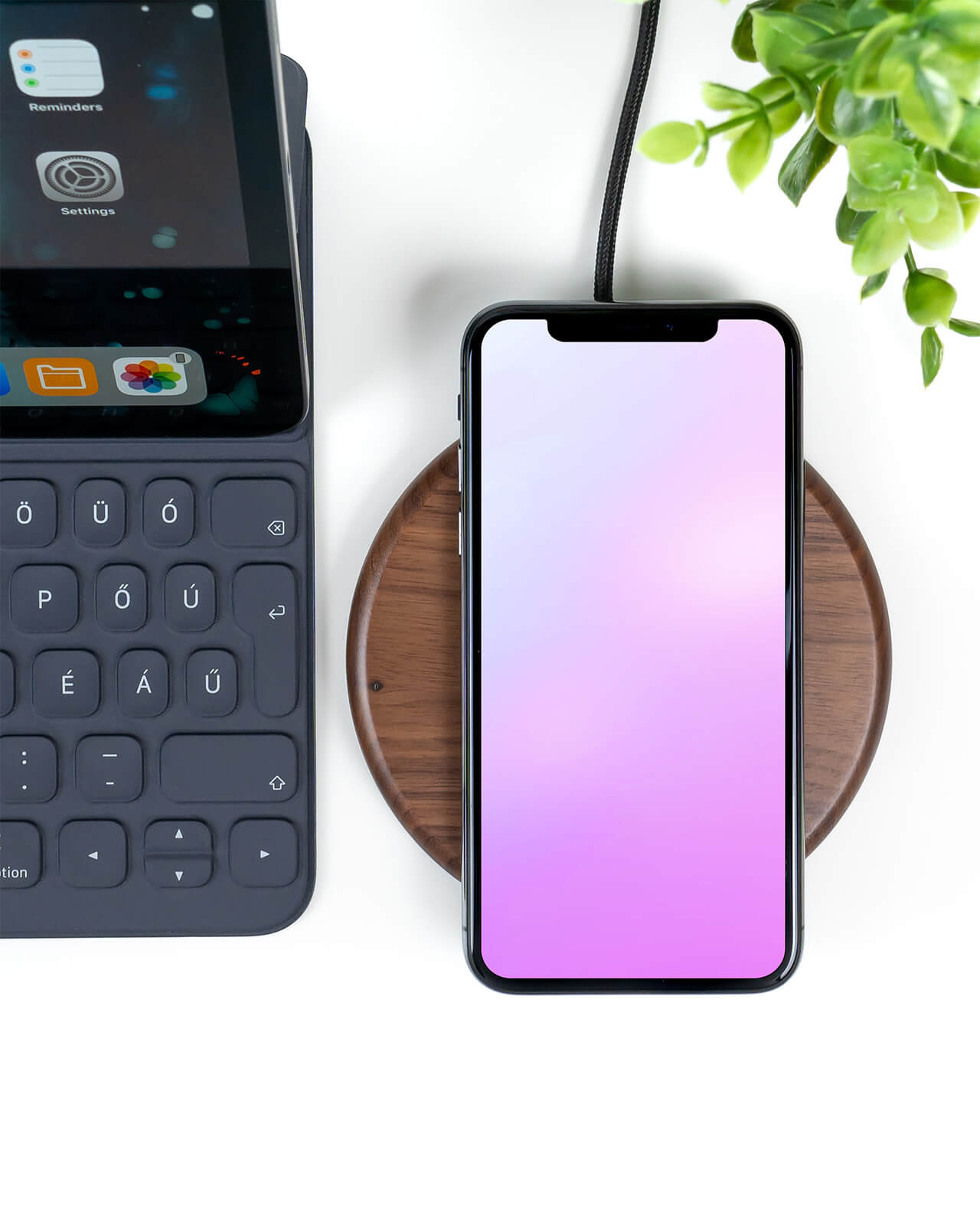 Battery… it's the one thing we all hate about our iPhone. This mockup template features the iPhone charging on a table next to an iPad Pro tablet.
---
22. Three iPhones 3D Mockup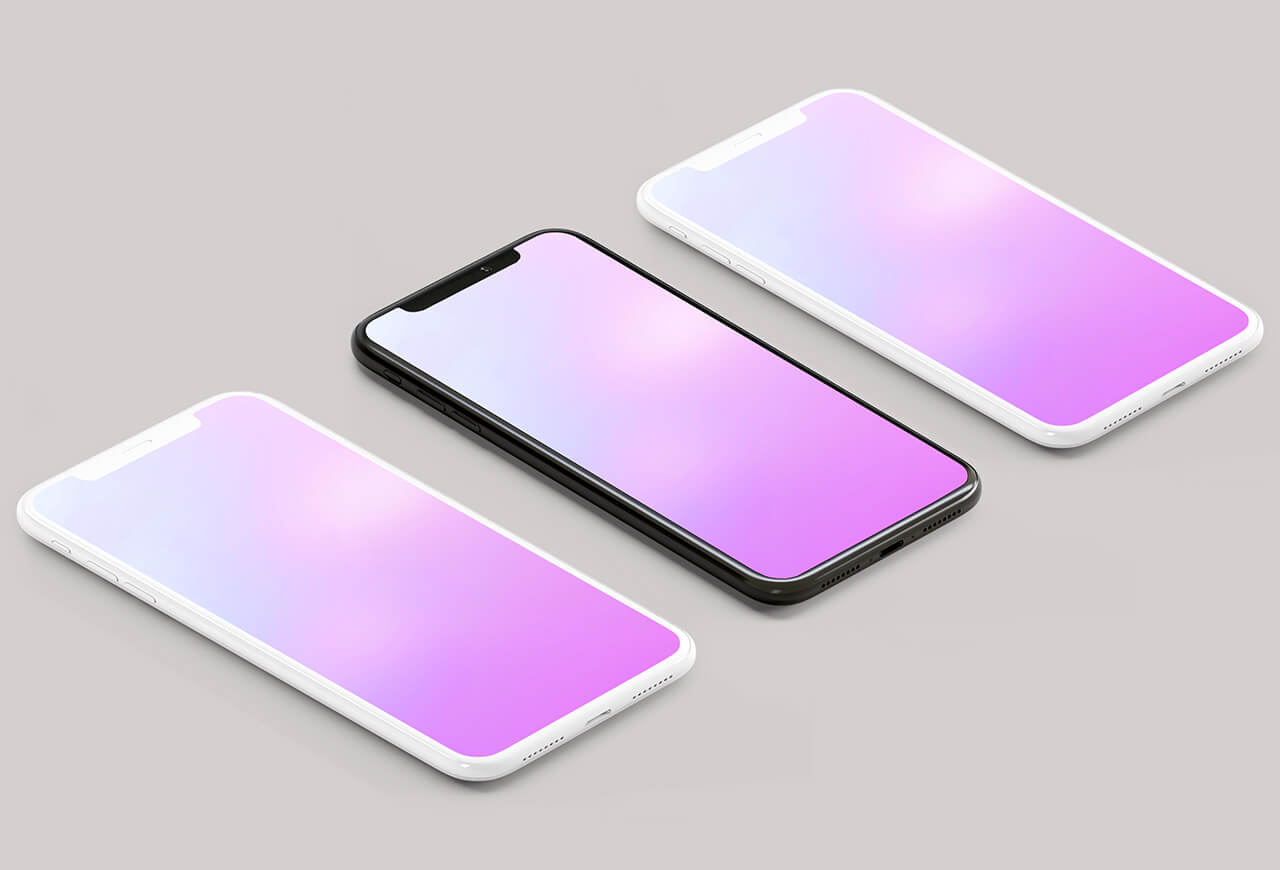 Use this iPhone mockup template if you wish to present a series of app screens or multiple variations of one design idea. 3D isometric iPhones lined up next to each other.
---
23. Smartphone and Website Mockup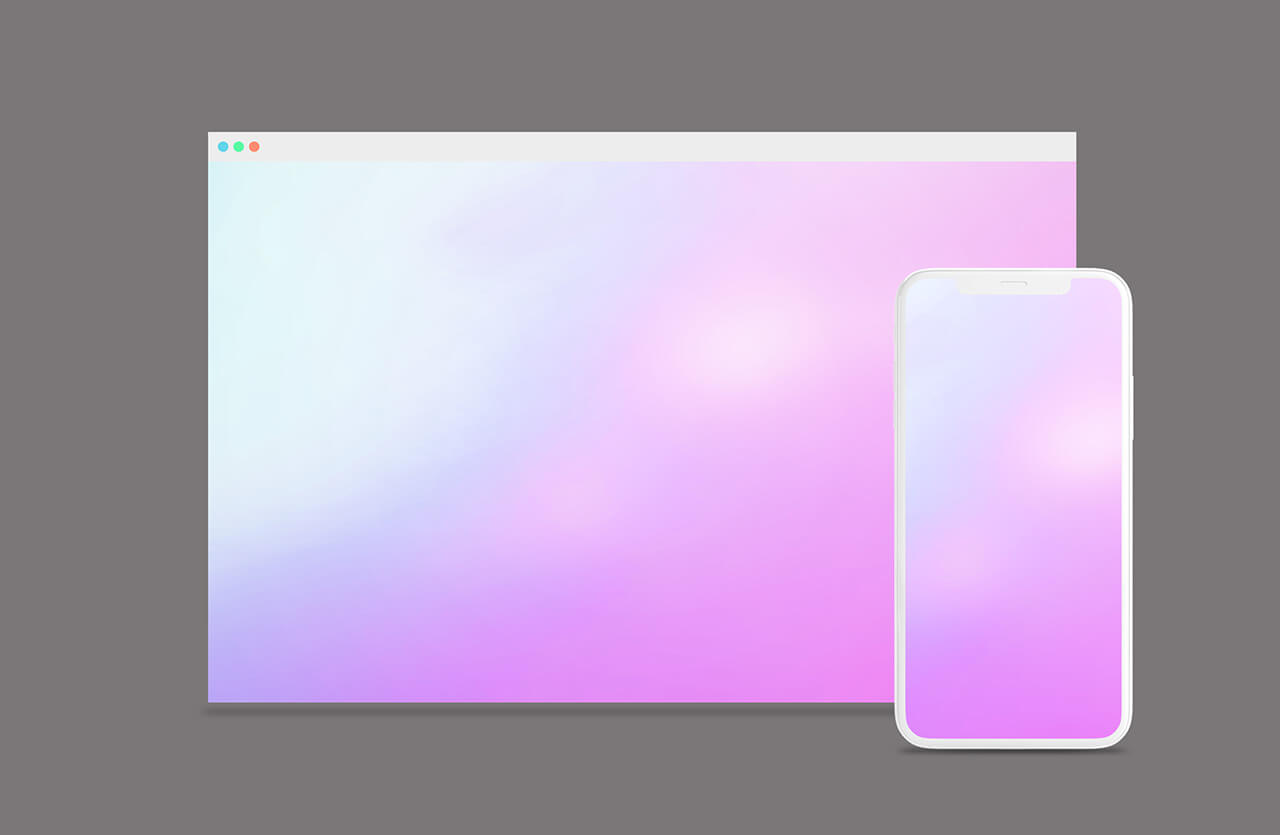 This beautiful mockup template is perfect for featuring a screenshot of your website and also a mobile app. A minimal white theme will nicely put your design in the spotlight.
---
24. Broken iPhone Screen Mockup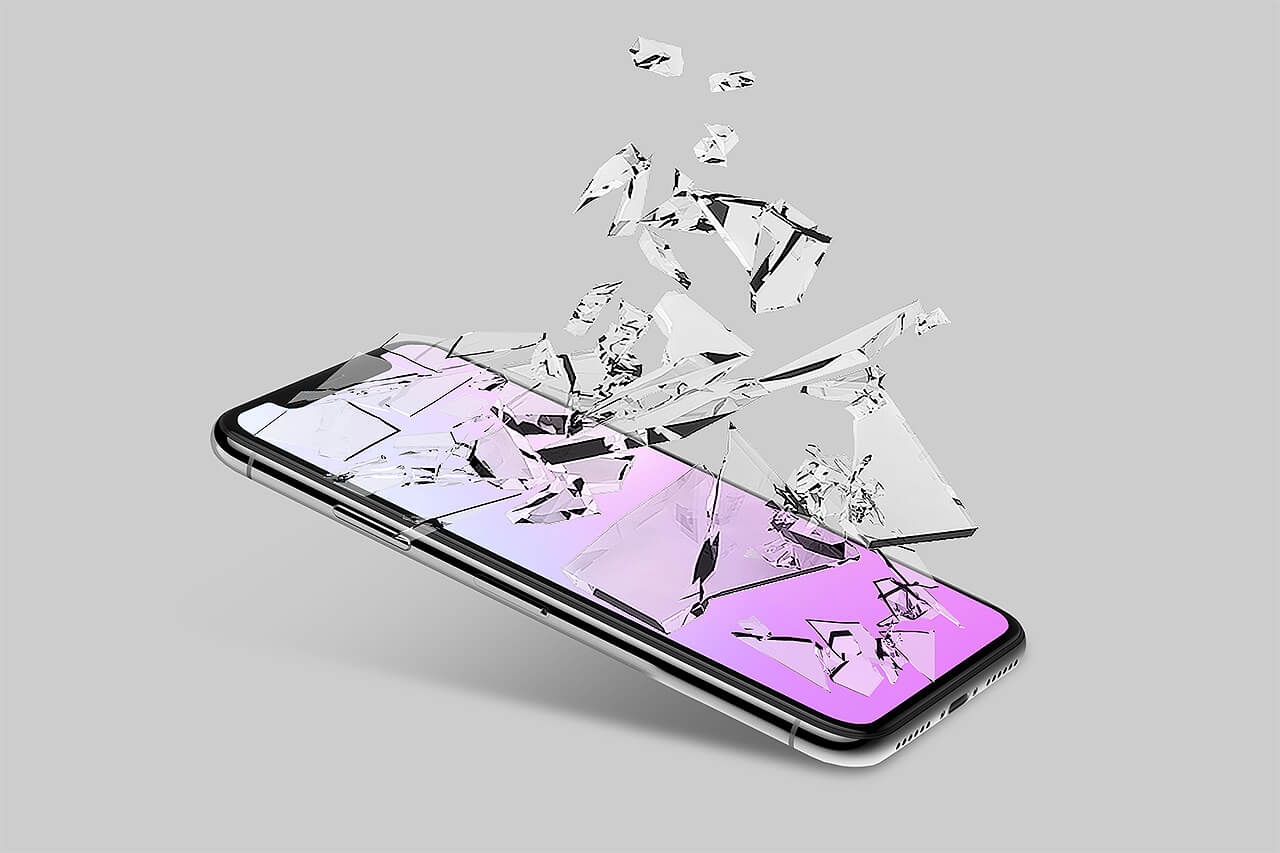 I told you this would happen… if you don't take care for your phone, then it will leave you just like the ring. You phone will probably not end up in the hands of Gollum, but who knows… he's quite tech savvy these days.
---
25. iPhone in Hand Mockup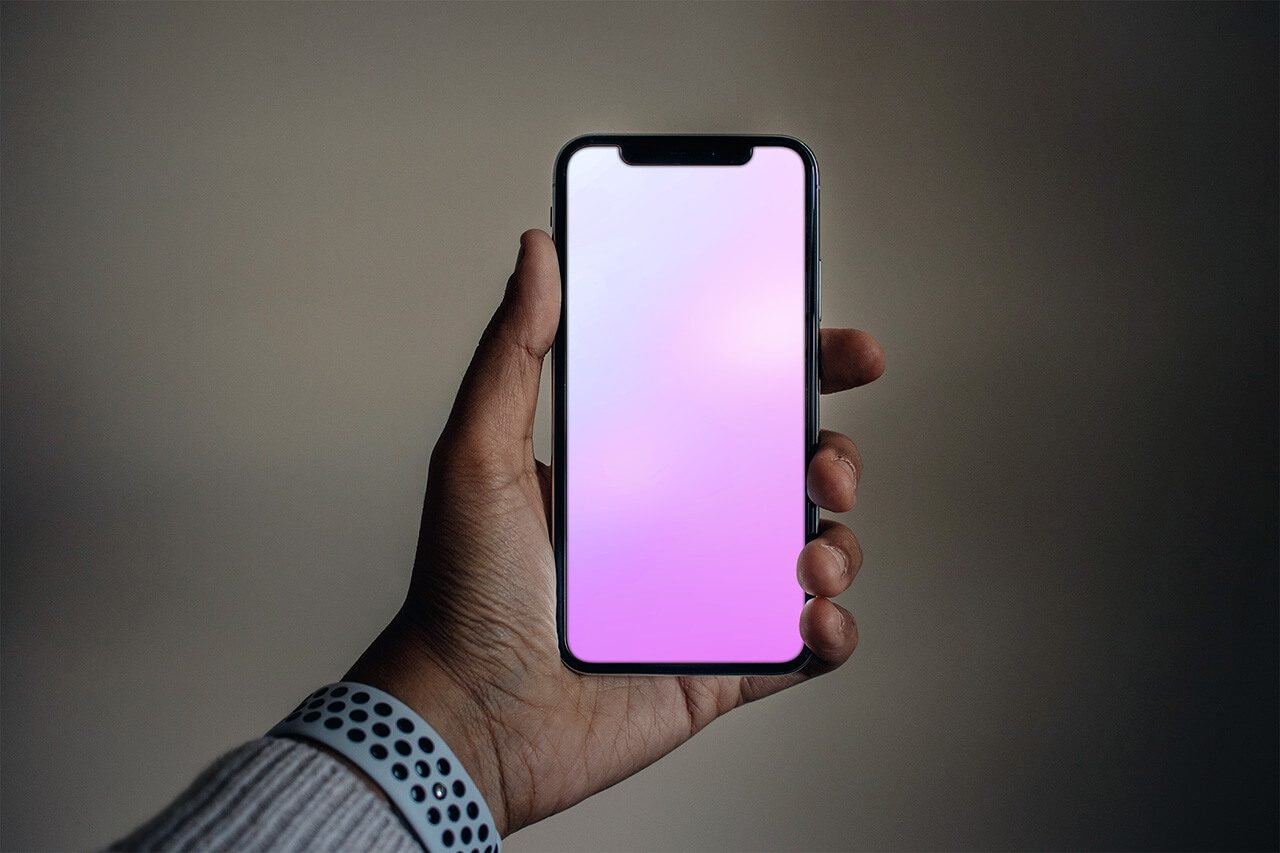 Dark mode on! This mockup template won't hurt your eyes so much as it features a man holding an iPhone on a dark background scene. Instead of regular mockups, this could be used to promote apps which are afraid of the sunlight or might be NSFW?
---
26. iPhone on Dark Surface Mockup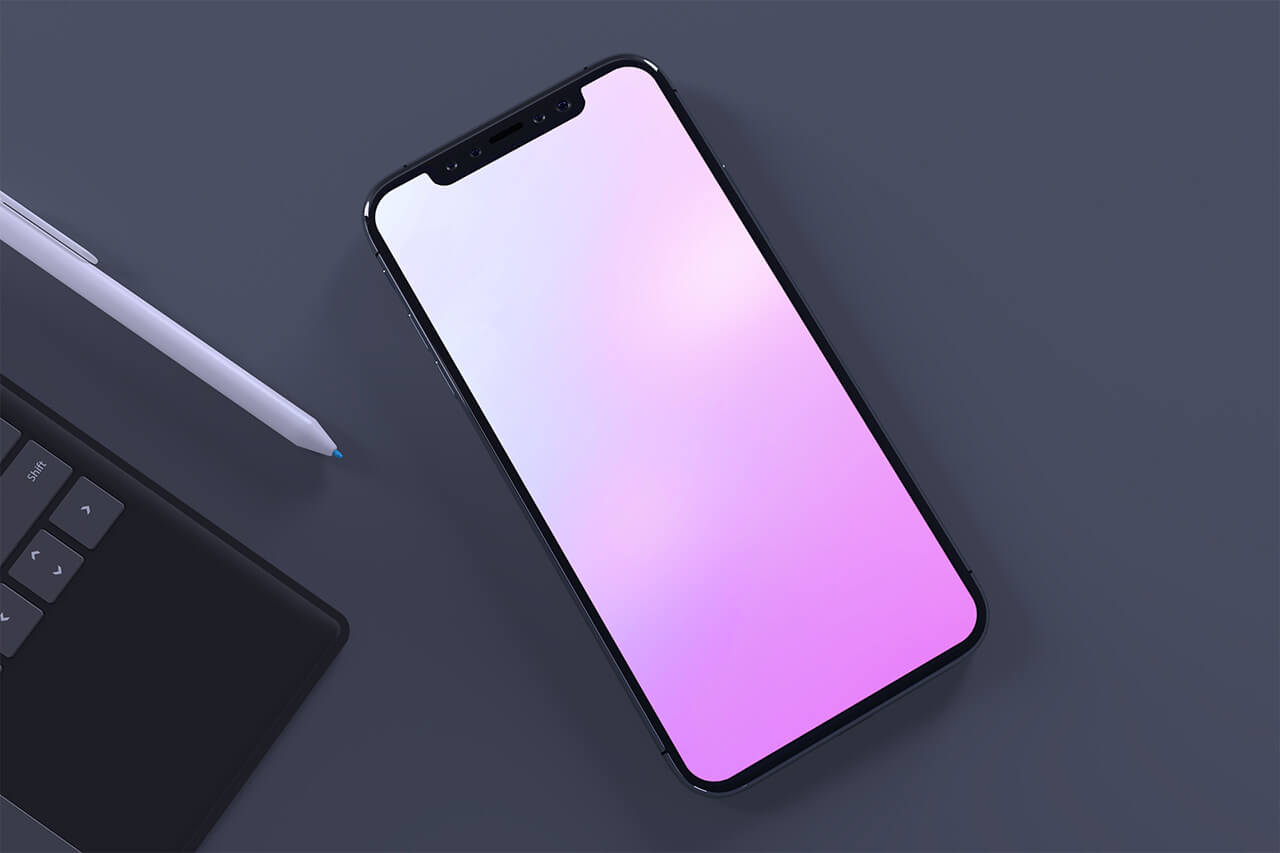 This beautiful mockup template features the iPhone on a dark desk and next to a tablet computer and digital pen. Obviously it's a perfect fit for a tech lover and technology related application.
---
27. Productivity App iPhone Mockup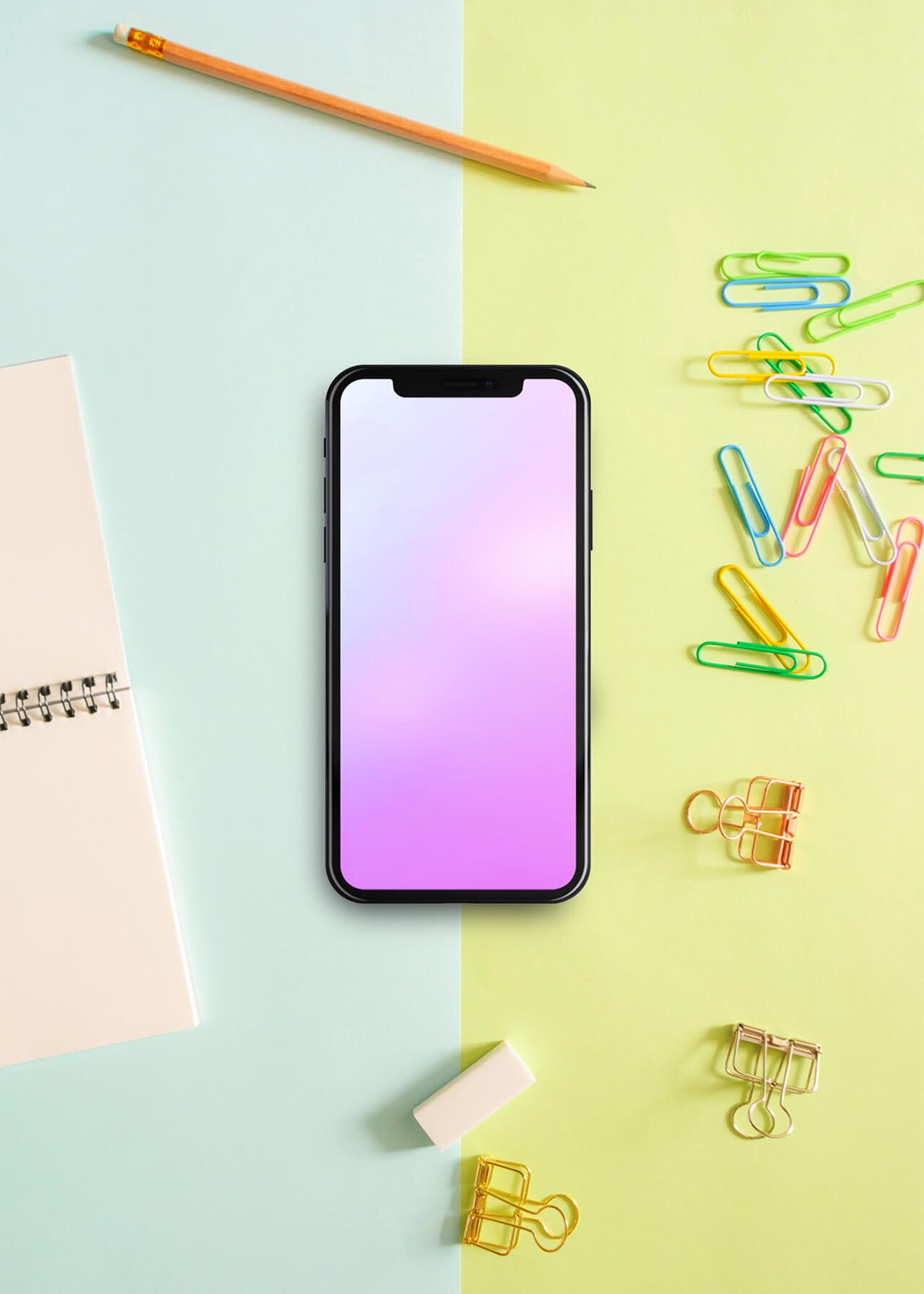 Get back to school or office with this mockup. Since this mockup features a colorful paper background and a lot of office accessories, then it's a perfect suit for a work and productivity related app promotion.
---
28. Man Holding Yellow iPhone in Hand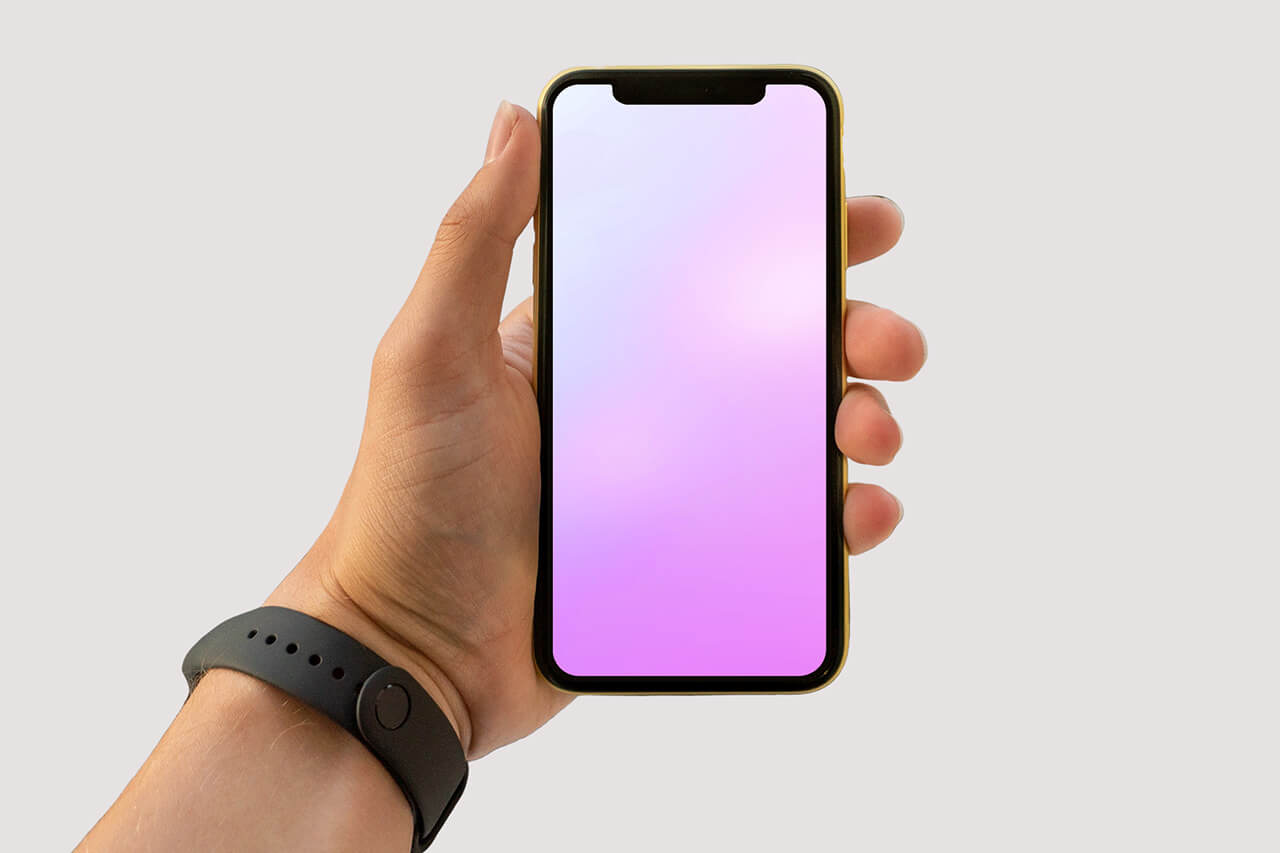 Hold my beer… and take my iPhone? Use this isolated mockup template if you wish to add a bit of human touch into your app. In addition to looking good, this mockup also features transparent PNG option.
---
29. Closeup iPhone on Desk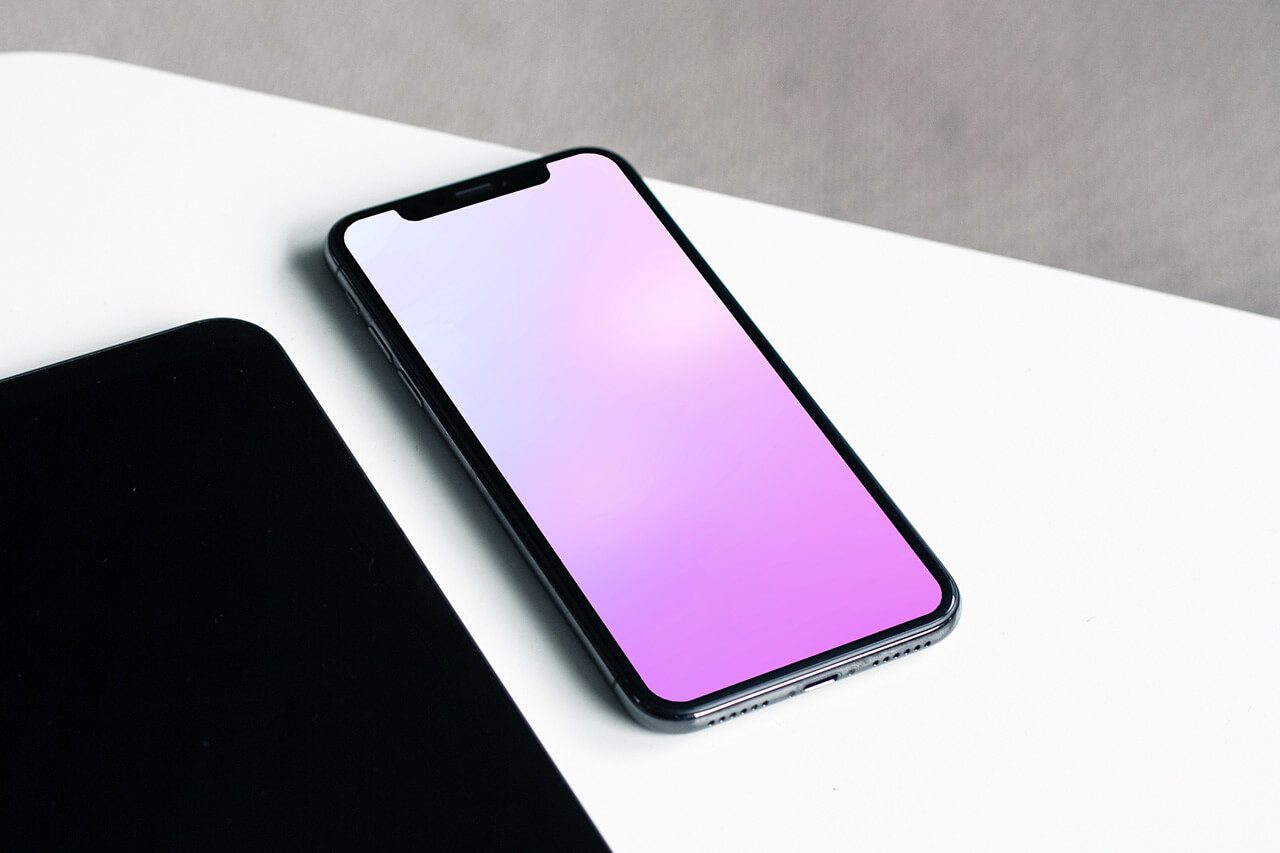 Place your app or mobile website screenshot onto this mockup if you wish to look extra sleek. While some mockups get distracted with background details, then this template pretty much puts your app in the focus.
---
30. iPhone and Credit Card Mockup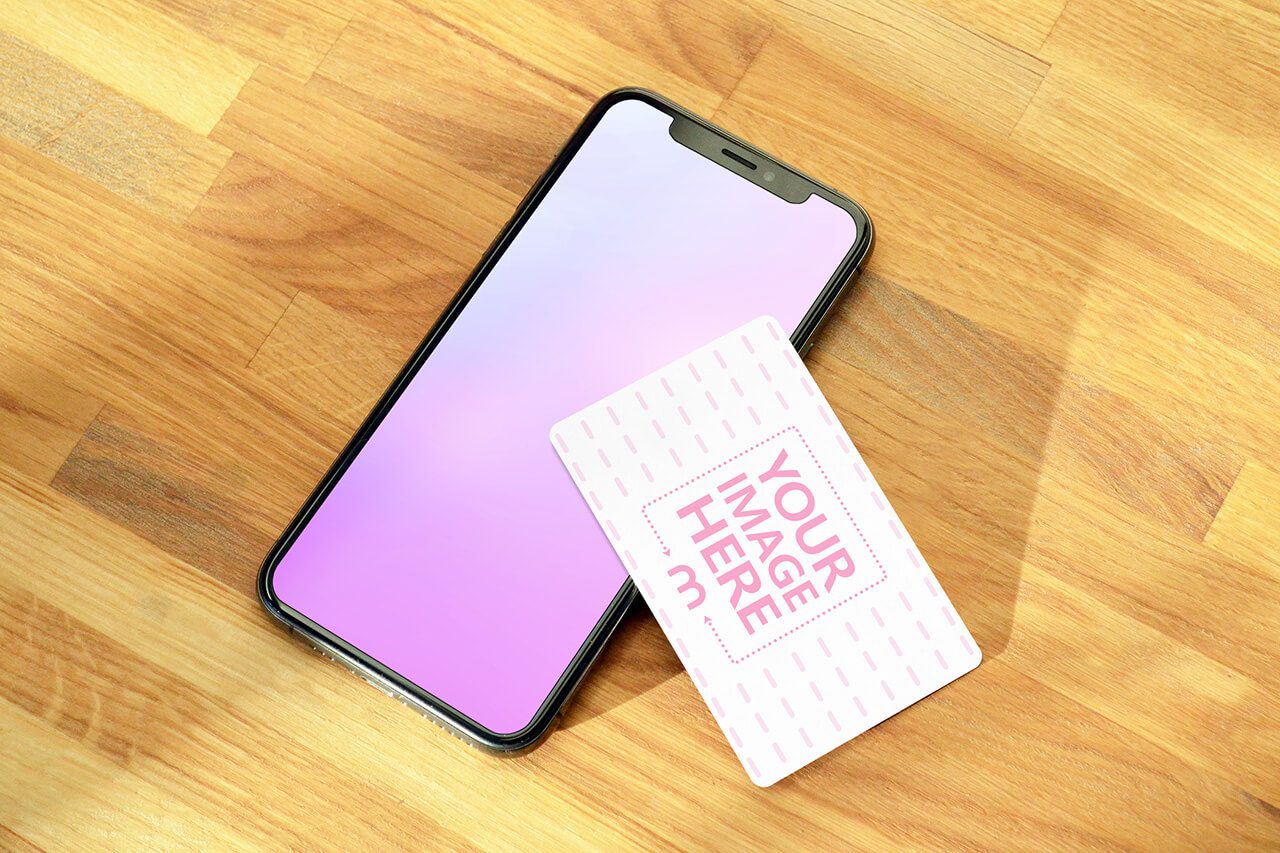 This template features an iPhone XS lying on a wooden table together with a credit card. If your business is about financial services, or you're offering a gift card, then this template might be perfect for displaying your business app.
---
Conclusion
So there you have it, 30 of our best iPhone mockups in full glory.
However this list might become obsolete in just a few months…
Rumors say that this year Apple is about to launch a new 5G iPhone. The new phone will also a have a full screen display without the ugly notch, so you know what this means…
that's right, a whole lot of new and beautiful 5G iPhone mockups, so stay tuned!
Visualize your design Use a product mockup to showcase your design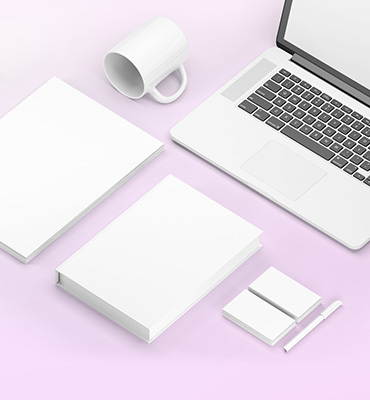 Create your design Use our templates to create delightful designs for any medium