Need Some Font Inspiration? Try These 5 Fonts Available on Mediamodifier
•
May 12th 2022
•
3 minute read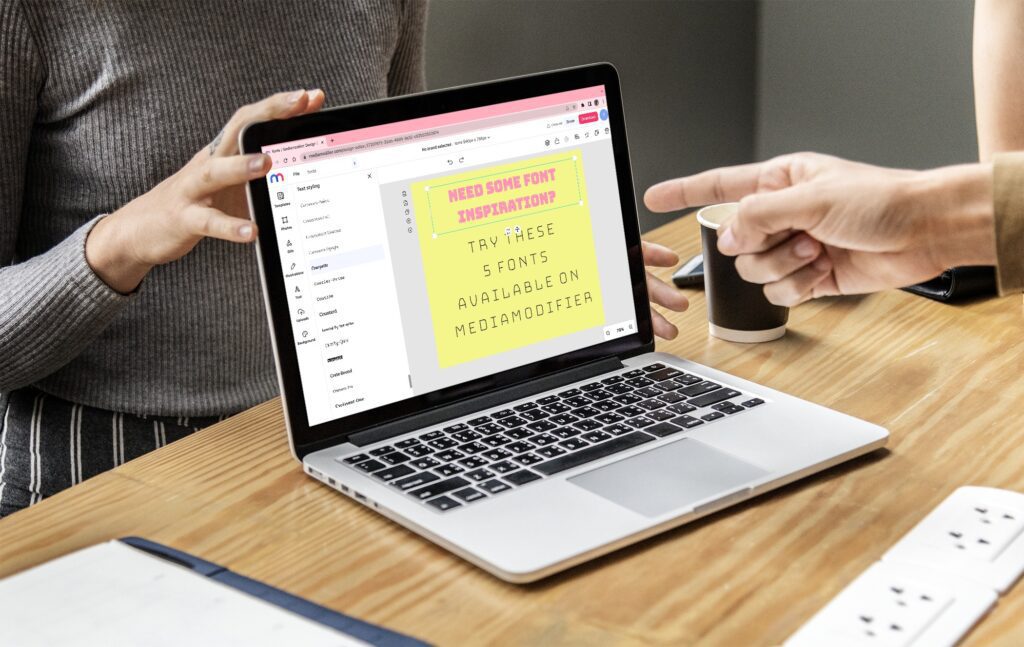 Whether you are designing a website, an Instagram post, an offline poster, or even your resume, the Mediamodifier design tool has over 1000 fonts you can choose from. If you are overwhelmed by the choice and you need some font inspiration, look no further!
We know that choosing the font is an essential part of the design process, so we have compiled a list of five fonts you can try right now. Who knows, maybe the right one is right here.
1. Montserrat
We are starting strong with a classic. Montserrat is many marketers' go-to font for projects, perfect for websites and social media posts alike.
You can best appreciate the aesthetics of Montserrat when looking at short texts with all in capital letters; the symbols are geometrically simple and pleasing to look at. 
With its large x-height and distinctive characters, Montserrat is a great font even in lower case. In essence, it is the one most people prefer and which creates a deep sense of trust.

2. Merriweather
In case you are looking specifically for online design inspiration, this might be the perfect font for you. Merriweather was designed to make reading text on screens more enjoyable. In addition to a very large x height, it has slightly condensed letterforms, light diagonal stress, strong serifs, and open forms.
The font has a traditional feel despite the modern shapes it has adopted for screens, intended to be readable even at very small sizes. It is ideal for professional communication and branding.

3. Lato
Lato is another popular choice for website design. The font comes with classical proportions, and the letterforms of Lato have a familiar harmony and elegance. 
Moreover, the semi-rounded details of the letters in Lato emanate a warm feel. This was intended by its creator, as its name means 'summer' in Polish. 

4. Barlow
Barlow is a versatile font that does not try too hard. Indeed, there is nothing too fancy about it; it is a low-contrast and slightly rounded font, part of the grotesque family of typefaces.
Embracing the visual style of the California public space, Barlow channels the font used for the state's car plates, train stations, and highway signs. You can use it for your social media posts, to give an extra witty touch to your design.
5. Bungee
Are you looking for something more fun? If so, Bungee is the answer. As its name suggests, the typeface is bold and brave and celebrates urban signage.
The font was designed to work well vertically as well as horizontally. As a result, it does not offer lowercase letters. However, you can emphasize certain letters by using the bold feature.

What is your favorite font and why? For more font inspiration, check out our design templates to see the font combinations we like best.
Visualize your design Use a product mockup to showcase your design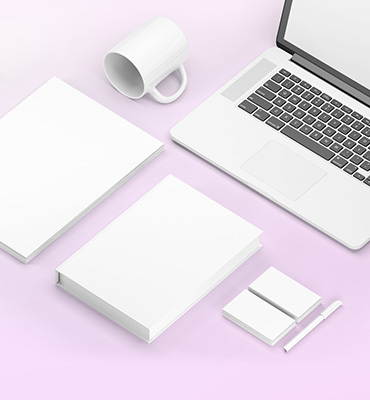 Create your design Use our templates to create delightful designs for any medium