New Feature: Mediamodifier Team Accounts Plan
•
March 28th 2022
•
2 minute read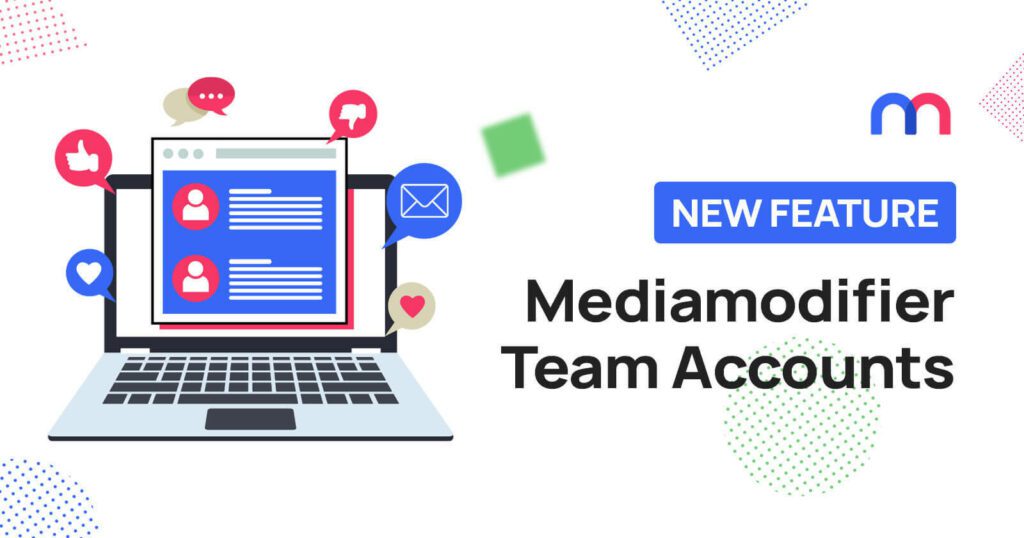 With the launch of our new website, we introduced an exciting new feature that allows you to create better visuals together: the Mediamodifier Team plan.
Mediamodifier is the perfect marketing tool for individuals and teams of all sizes.
Is the Mediamodifier Team plan right for you?
The Team subscription plan was developed to offer teams and agencies a better experience through creating multiple accounts at a lower cost and introducing helpful teamwork assets. The first five accounts are included in the price of the subscription, and additional ones can be purchased.
In addition to the perks of our Professional subscription plan, you will also have access to the following new features:
Easily manage the team – the team's admin can invite new members and remove old ones
Convenient central billing – while every team member has an individual account, the collective subscription bill is only handled by the team's admin
Accessible shared assets – the team has access to a private folder where all designs, mockups, and uploads are automatically gathered, making it easy to collaborate on projects. On top of this, all members will have access to brand assets, such as collections of logos and color palettes
The Team subscription plan grants you everything that the professional account does, plus new exciting features:
| | | | |
| --- | --- | --- | --- |
| Feature | Starter | Professional | Team |
| 100 free templates to get you started | ✔️ | ✔️ | ✔️ |
| Create and save your designs | ✔️ | ✔️ | ✔️ |
| 1300+ free fonts | ✔️ | ✔️ | ✔️ |
| Unsplash & GIPHY integration | ✔️ | ✔️ | ✔️ |
| Download or embed your designs | ✔️ | ✔️ | ✔️ |
| Publish to social media | ✔️ | ✔️ | ✔️ |
| 8000+ professional templates | ❌ | ✔️ | ✔️ |
| Unlimited downloads | ❌ | ✔️ | ✔️ |
| Brand assets and color palettes | ❌ | ✔️ | ✔️ |
| Unlimited file storage | ❌ | ✔️ | ✔️ |
| Organize your work into projects | ❌ | ✔️ | ✔️ |
| 5 team members (90 USD / year for every additional member) | ❌ | ❌ | ✔️ |
| Assigned team admin | ❌ | ❌ | ✔️ |
| Central billing | ❌ | ❌ | ✔️ |
| Shared team assets | ❌ | ❌ | ✔️ |
Upgrade your plan today and start creating beautiful marketing visuals with little effort:
Visualize your design Use a product mockup to showcase your design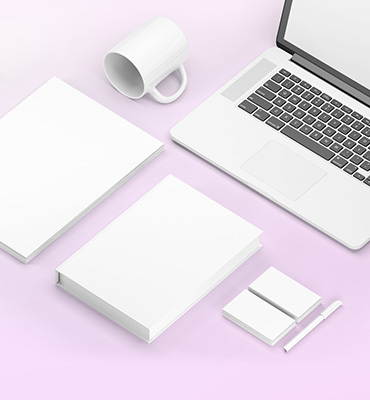 Create your design Use our templates to create delightful designs for any medium