Nike Swoosh: A $35 Design That Became the Face of a Multi-Billion Company
•
May 9th 2021
•
4 minute read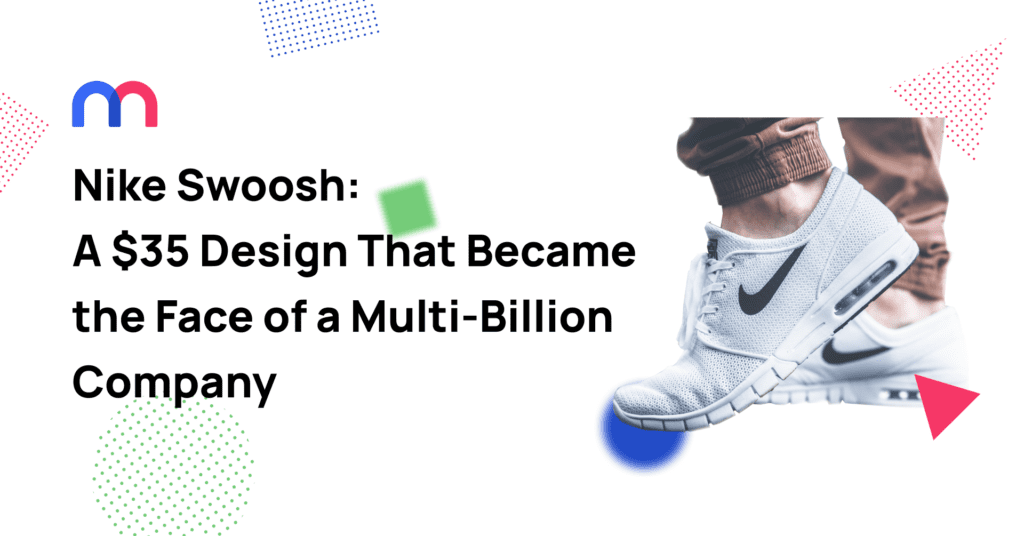 The Nike Swoosh is one of the most popular logos in the world, and one of the most successful. While one might assume that a brand as important as Nike would normally go to a branding company and pay them millions to come up with an advertising scheme, the Nike Swoosh was designed by freelance graphic designer Carolyn Davidson in 1971. Her total for creating this central piece of design history was $35.
The symbol is one of the world's simplest but most effective branding visuals. Along with athletes and sports followers, the general consumers like Nike products due to its association with being high-quality. It's almost as if the swoosh has a life of its own.
The story of the Nike Swoosh
In 1971, Carolyn Davidson was a graphic design student at Portland State University. There, she met Phil Knight, who was an assistant professor.
When Knight came up with the idea to create his own brand of shoes, he asked Davidson for help to come up with a logo. He knew she needed the extra money, so they agreed on an hourly pay of $2. Her mission was to come up with a stripe that could easily go on the side of a shoe.
That's how the Nike Swoosh, a checkmark shape that indicates movement and speed was born. The design also resembles a wing and hints at 'Nike', named after the Greek goddess of victory.
Knight was instantly happy with the idea, but Davidson chose to work a bit longer to perfect it. After some more hours of work went into the logo, Davidson gave the design to Knight for only $35, which amounted to 17.5 hours of work.
The company became successful fast. By 1980, Nike attained a 50% market share in the US athletic shoe market. The company went public in December of that year. It then went on to be valued at approximately $34.8 billion by 2020.
Even though there are many factors that played a role, it goes without saying that the brand would not be what it is today without the success of its logo.
An investment in your career
When asked how she felt about this, Davidson never showed regret about only charging $35.
While she didn't immediately get wealth or recognizition from her work, the designer was eventually celebrated by Nike when they threw a party in her honor in September 1983.
At the celebration, she was given a generous amount of stock in the company (estimated to be worth upwards of $1,000,000 today). In addition, she got a diamond and gold ring featuring her Swoosh design and some chocolate swooshes.
Of the gift, Davidson said that "this was something rather special for Phil to do because I originally billed him and he paid that invoice."
Davidson has been known as "The Logo Lady" ever since. This success led to many amazing opportunities and a great freelance career of over 30 years.
This story is a good example of how every connection can be important. Also how even the smallest of gifts can ultimately pay off in ways you could never have predicted.
If you feel discouraged and not sure where to start in the overwhelming and competitive world of design, remember that such a success story is even more likely to become reality in the Internet era, which is facilitating the communication between clients and professionals.
With many online courses and resources available, you can start practicing as early as today. Drag and drop editing tools such as Mediamodifier are hassle-free spaces for you to sharpen your strength and develop new design skills.
For more tips on how to become a freelance designer, check out our article.
Visualize your design Use a product mockup to showcase your design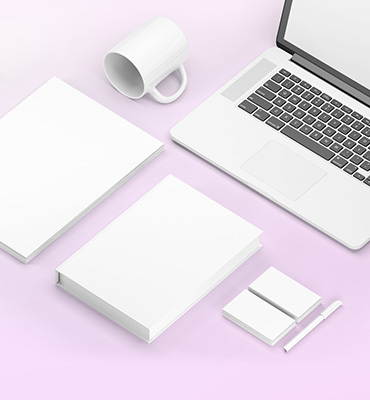 Create your design Use our templates to create delightful designs for any medium