20 Most Popular Podcast Cover Templates
•
September 6th 2021
•
5 minute read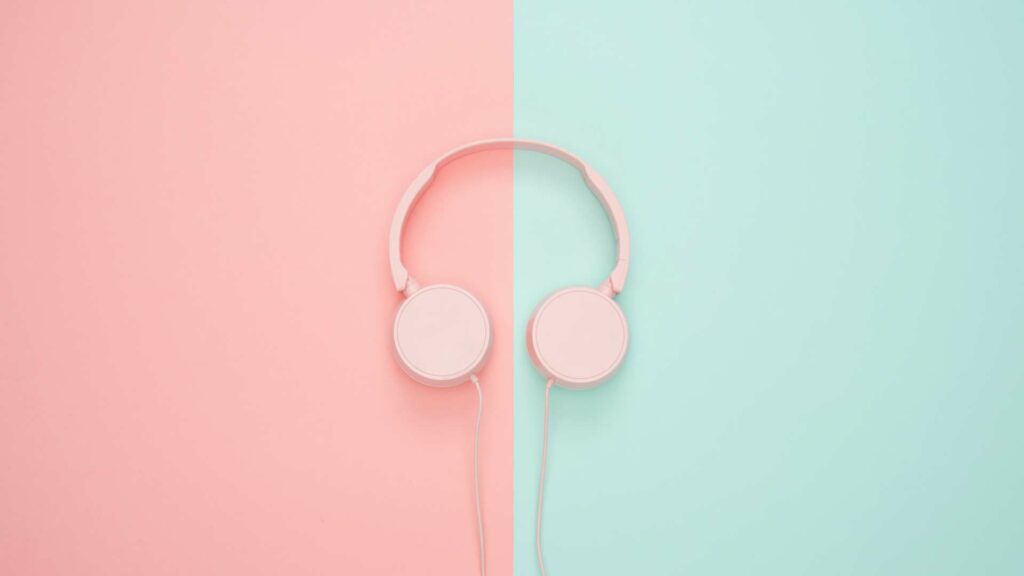 Podcasts are an incredibly powerful medium and their popularity is only growing! According to Spotify, more than 25% of their listeners globally listen to podcasts regularly. And that's just one podcast platform. By now, there's a podcast for anything and there seems to always be room for new entrants. As long as you market and position yourself right.
Whether you're planning to start your own podcast or want to revamp your current cover, here are 20 fully customizable podcast templates. You can change the text, layout, images, colors, fonts and background in seconds.
1. Horror Podcast Cover
Spooky! This is the ideal podcast cover design for your next horror-themed podcast. Edit the text and features this in your channel to attract more audience.
---
2. Covered Eyes
This cover is perfect for really any topical themes where people need to open their eyes. It can work for anything from #BLM to music marathons to religious topics.
---
3. Business Podcast Design
This cover works great for business-themed and interview-based podcasts. Just make sure there's an "I" in the name so you can use the clever microphone.
---
4. Black & Red Pattern Cover
The black and red geometric illustration is the perfect balance of eerie and artistic. Ideal podcast cover design for your next interview-based podcast. Edit the text and features this in your channel to attract more audience.
---
5. Interview Podcast Cover Design
This podcast cover features a gorgeous illustration of a woman sharing her thoughts. Unfortunately, the illustration isn't editable, so perhaps will work best for brunette hosts who wear glasses.
---
6. Strong Women Podcast
Inspired by J. Howard Miller's "We Can Do It!" poster, this one is for all the feminists out there. If you talk about real issues and empower women, this might be the one for you!
---
7. Radio Rental Design
Remember the time when you still saw this color scheme on your TVs when nothing was playing? The retro cover suits tech, radio, TV and art podcasts.
---
8. Fashion Podcast
Let's talk fashion. All you need to do is add a photo of yourself, edit the color scheme, update the text and you're done.
---
9. Versatile Design Template
Here's another fully versatile podcast cover design. Add your own photo, play with the layout and make it your own. The design isn't bound to one podcast genre, but we did create it with self-development in mind.
---
10. Music Podcast
Are you a music podcast? Scroll no more! Unfortunately, the red and blue 3D design isn't editable, but it is gorgeous and we encourage you to use it as is.
---
11. Photo-based Podcast Cover
What a serene image. Change the photo in the background and add a picture of yourself as a host to make it suit your content best. Another lovely, perfectly versatile cover that isn't tied to any genre.
---
12. Open Microphone
A podcast is kind of like an open mic, don't you think? Anyone can do or say anything. And you do need a mic no matter what your podcast theme is. Whether you're inviting people to take the metaphorical stage in your podcast or are a one-person show, use this design.
---
13. Financial Podcast
Although the example is a business podcast, you can change the background and photo to suit any topic. Make it your own!
---
14. Piercing Black Cat Eyes
This is one of our favorite podcast cover templates. The piercing cat eyes stand out from the black background so much so that you can't help but stop and stare. Perfect for a gaming or movie-themed podcast.
---
15. Serence Podcast Cover
The microphone above the title says it all. This is going to be a great podcast. Edit the photo and the text to suit your needs. Thankfully, you can move the microphone around so if the letter that's naturally under it doesn't make sense, there's no worries.
---
16. Gender Issue Podcast
This podcast cover template screams it's an awesome feminist podcast. Use it to talk about gender issues or raise awareness about other topics of conversation. Stay woke.
---
17. Brain-themed Podcast Cover
The brain is a wonderful, mysterious thing. Use this cover design for self-development, brain games, maths, neurobiology or anything along those lines.
---
18. Medical Podcast
There are two ways to look at this one. Either it's a very obvious medical podcast or one for fictional storytelling. Either way, it's a bit gloomy but captures the attention of people scrolling by.
---
19. Another Medical Podcast
Are you a medical professional or interviewing people who are? This cover image will leave no question that medicine-related content is waiting ahead.
---
20. Colorful Wavy Pattern
The color scheme and pattern of this cover design are definitely eye-catching. It's perfectly diverse and works for almost any podcast.
---
Did any of these podcast cover templates inspire you to create a new design? Check out 52+ podcast covers here and remember to tag us if you use any. We're always on the lookout for new podcasts to listen to.
Visualize your design Use a product mockup to showcase your design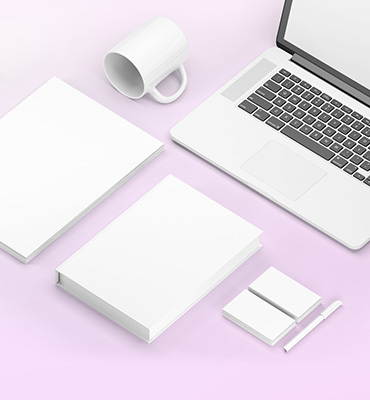 Create your design Use our templates to create delightful designs for any medium