19 Most Popular Onesie Baby Bodysuit Mockups
•
July 14th 2021
•
5 minute read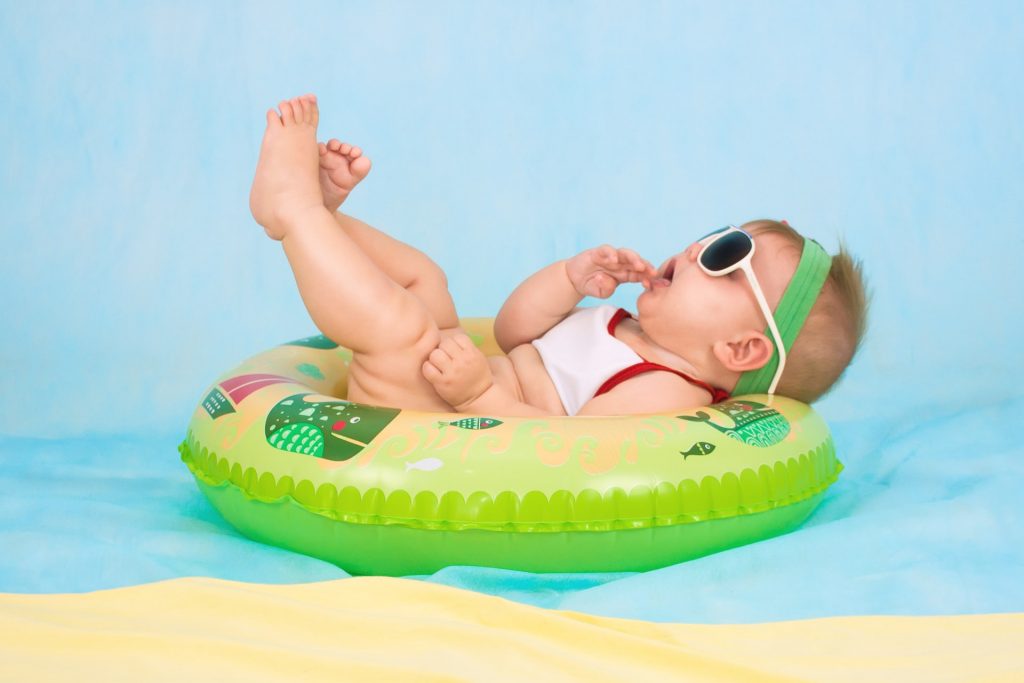 Statistically, September is the most popular birthday month, which means the baby season is just around the corner. Whether you're designing an adorable onesie for your newborn or are thinking about adding some designs to your store, use these baby bodysuit mockups to showcase your products.
Here are Mediamodifier's top 20 onesie baby bodysuit mockups. To add your design, all you have to do is click on the "Edit this template" button and upload your design.
1. Sleeveless Onesie Mockup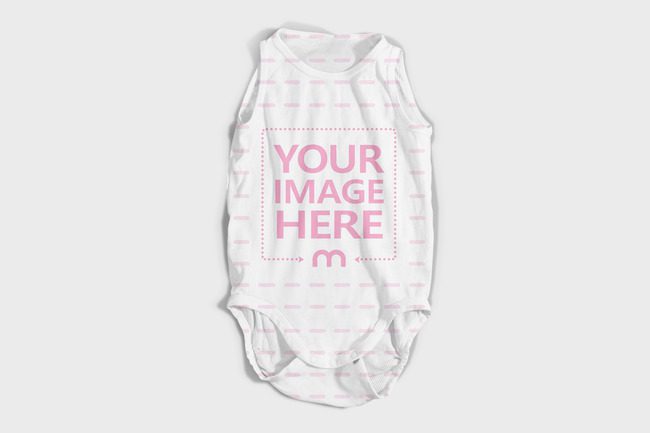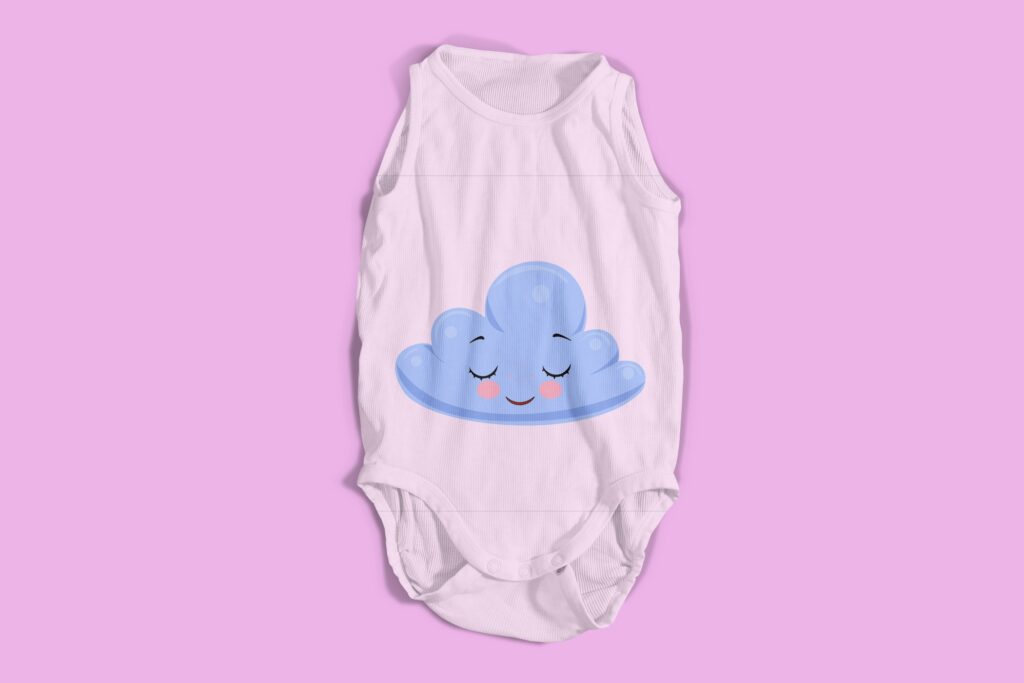 This simple baby bodysuit mockup is perfect for letting your design shine. It's a classic design that every new parent needs in their kid's wardrobe. Easily change the suit color and turn off the background for a transparent PNG version of the onesie.
---
2. Sleeveless Onesie Back View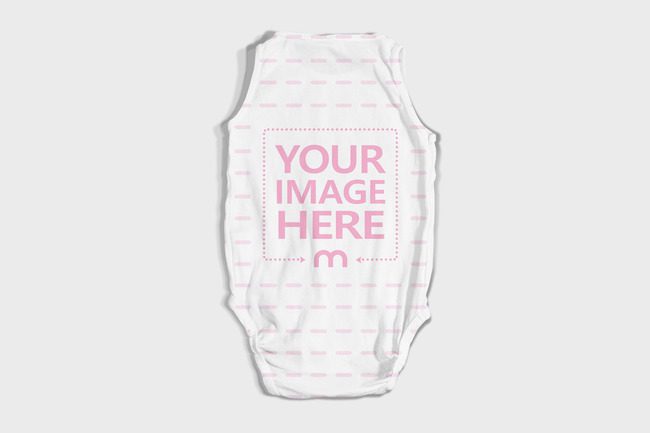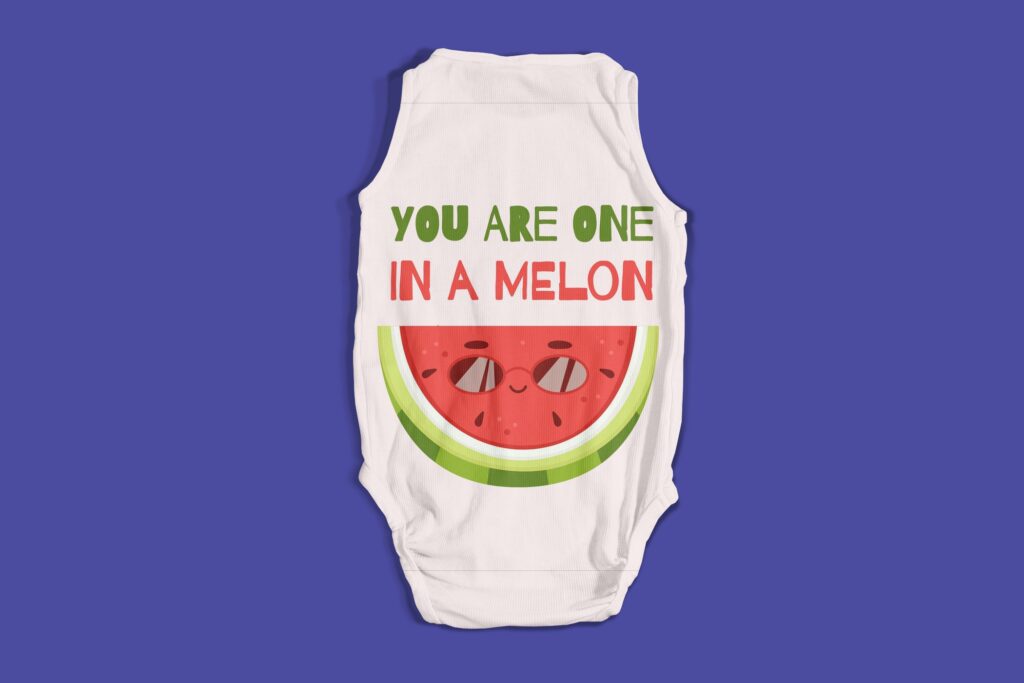 Don't forget about the back of your onesie! Whether there's a design, some text or plain color, show your customers the back of your merch as well.
---
3. Baby T-shirt Onesie Mockup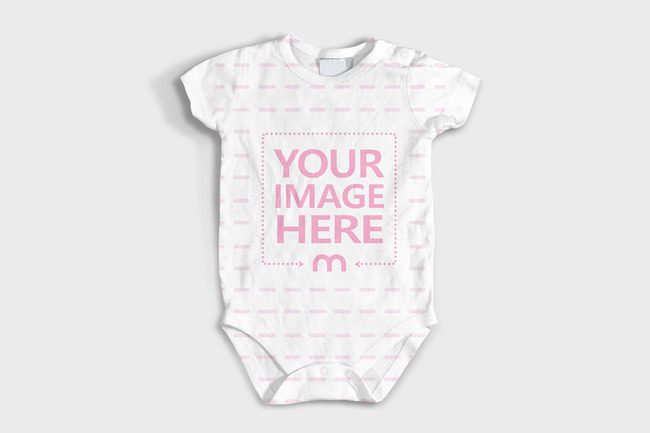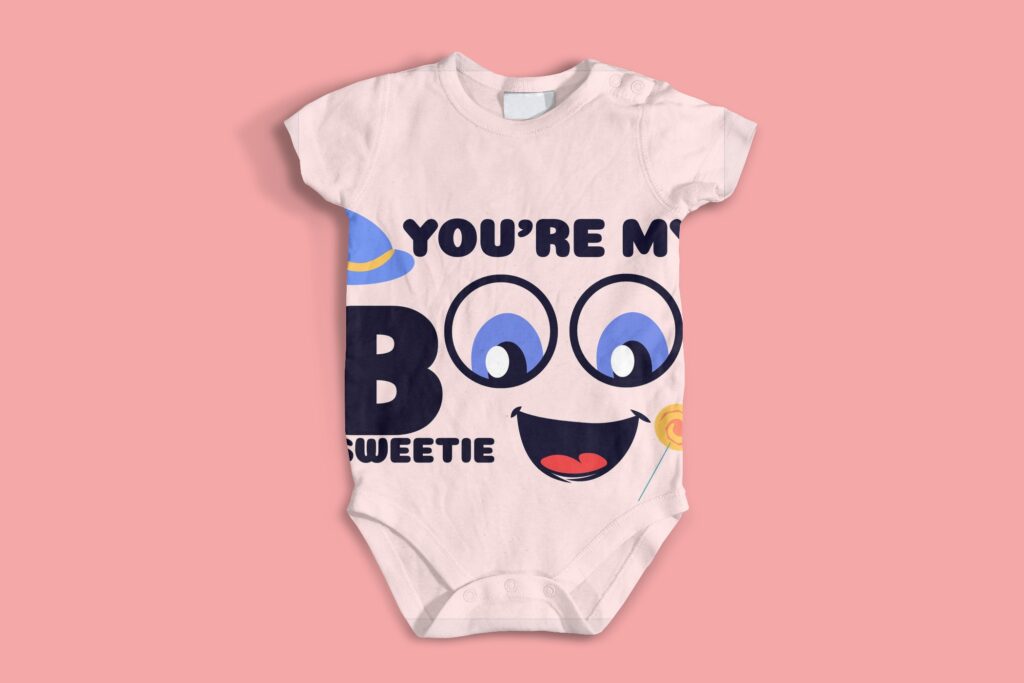 Here's another newborn wardrobe staple on a clean white background that lets your design shine.
---
4. Baby T-shirt Onesie Back View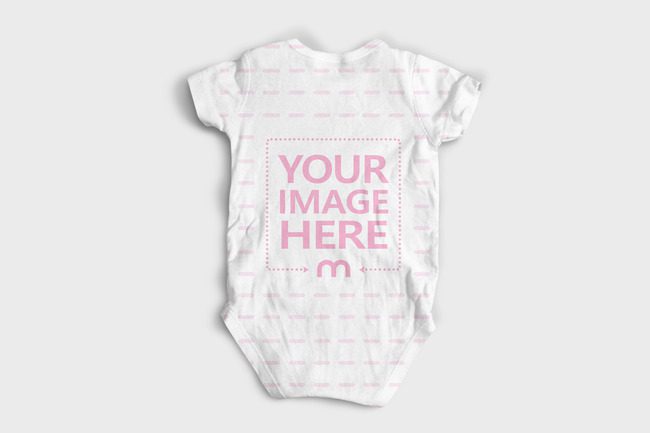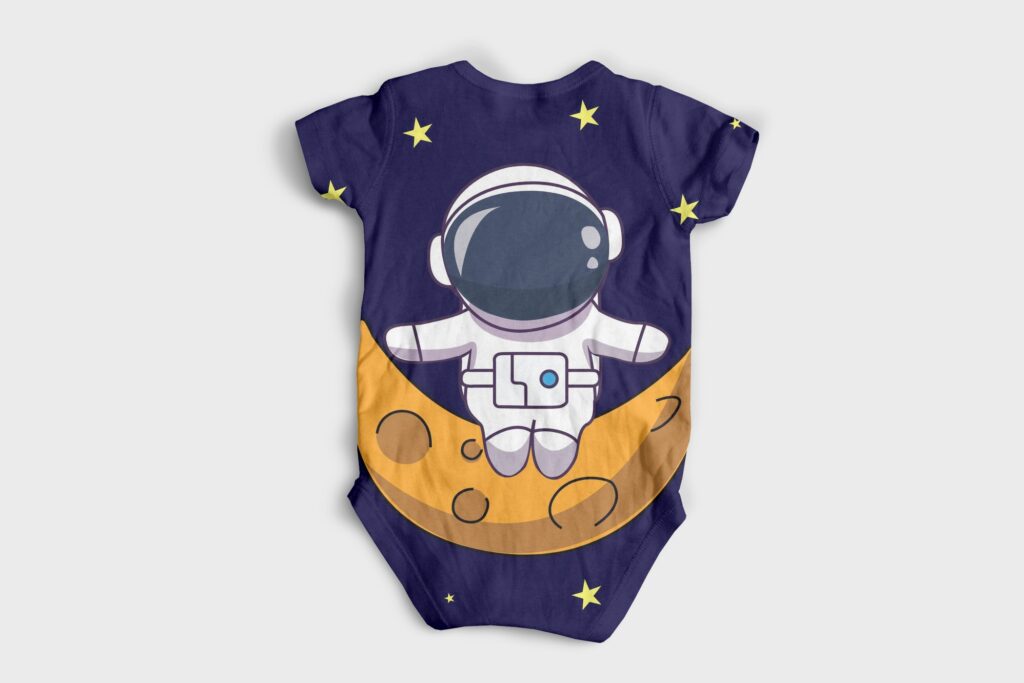 Once again, show your customers what the back of your onesie looks like. Even if there's no design on it, this gives a professional touch.
---
5. Baby One Piece Bodysuit Front and Back Mockup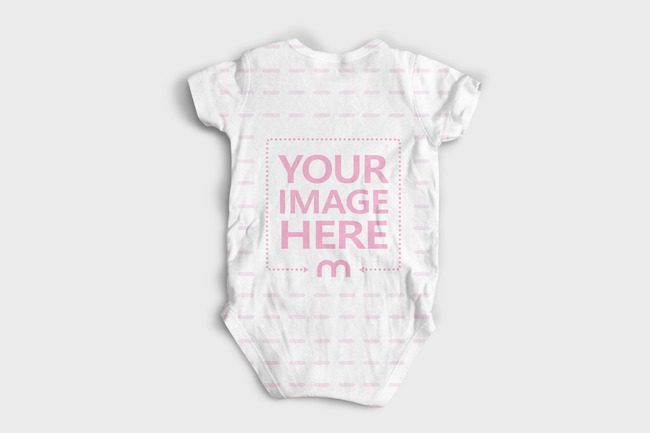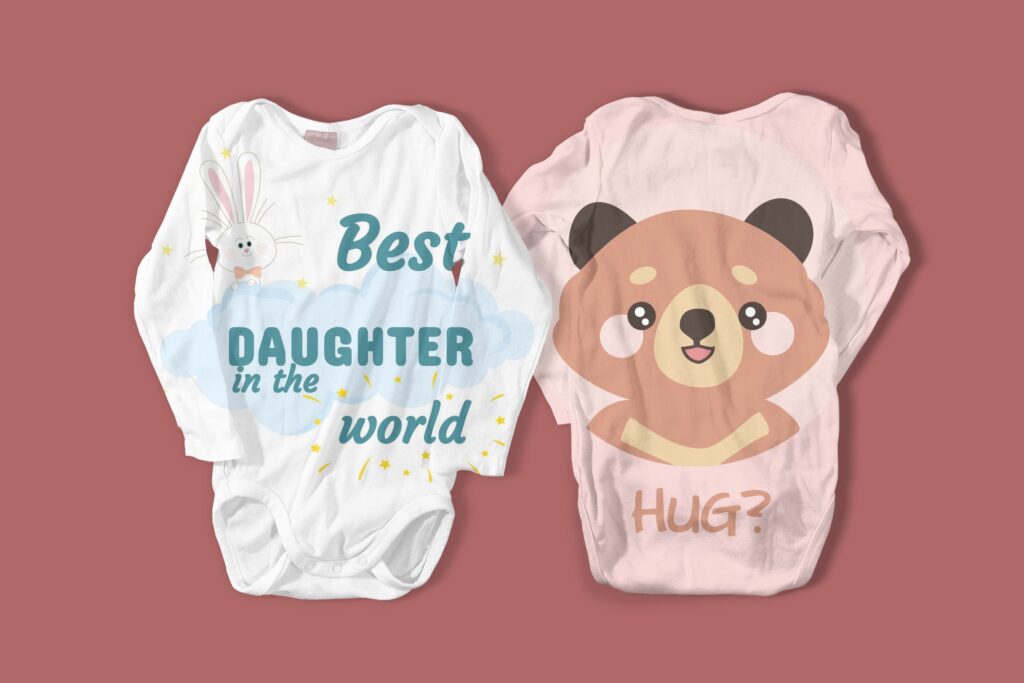 Follow the current trend of designing creative and funny baby clothes. If you're designing both the front and back of the onesie, use this design to showcase them as a whole in one photo.
---
6. Newborn Baby Bodysuit Mockup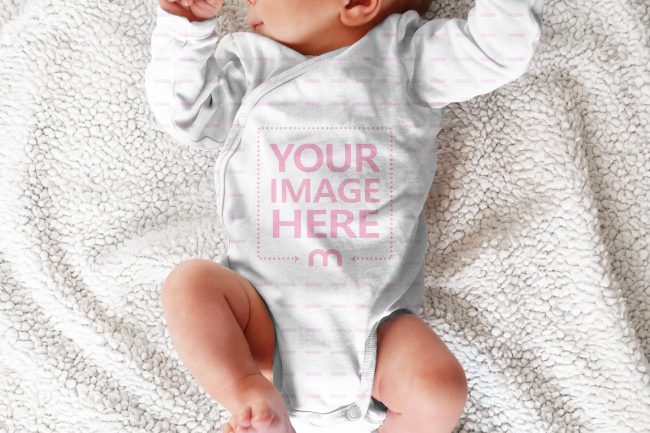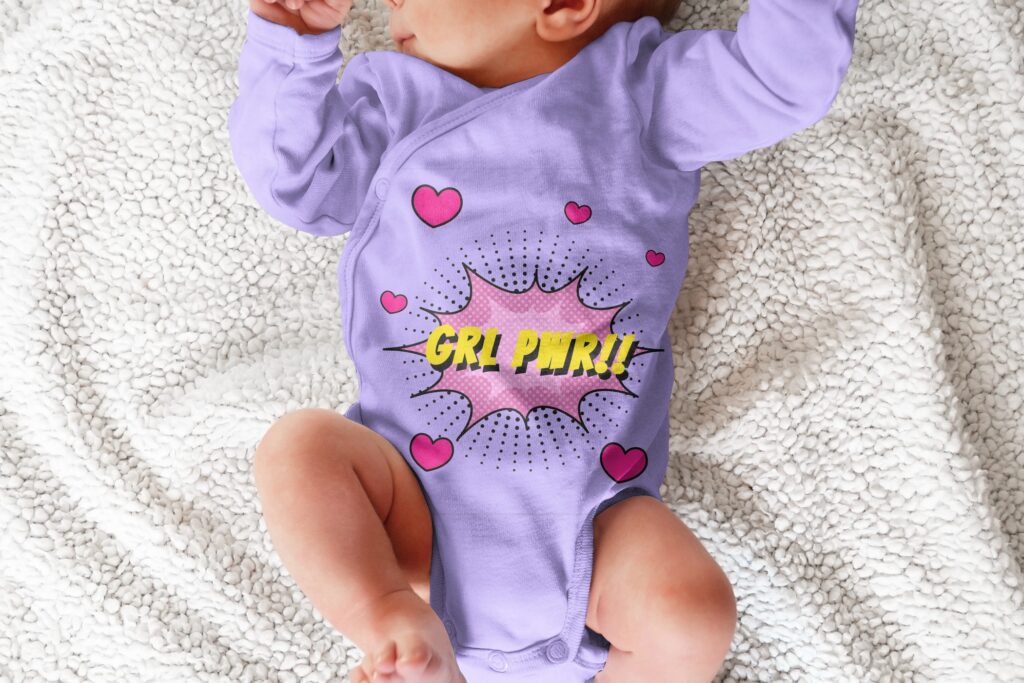 If you're the kind of person who designs cute baby clothes, then you'll love this new mockup featuring a newborn baby lying on a fluffy blanket. This perfectly showcases what your garment will look like once your customer receives it.
---
7. Mockup of a Flat Laid Onesie Featuring Baby Accessories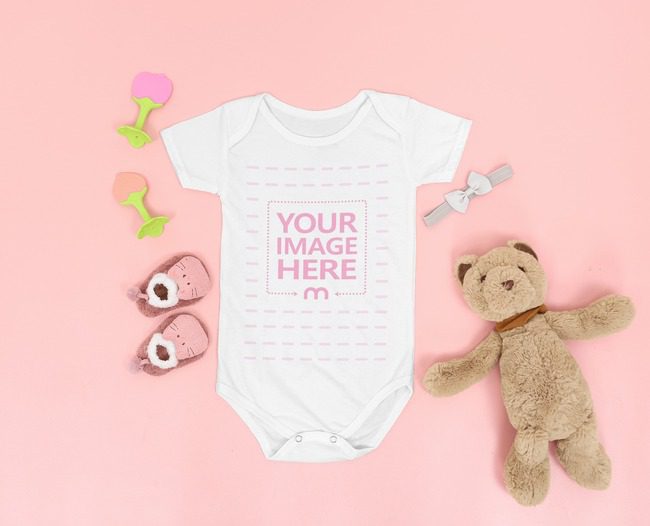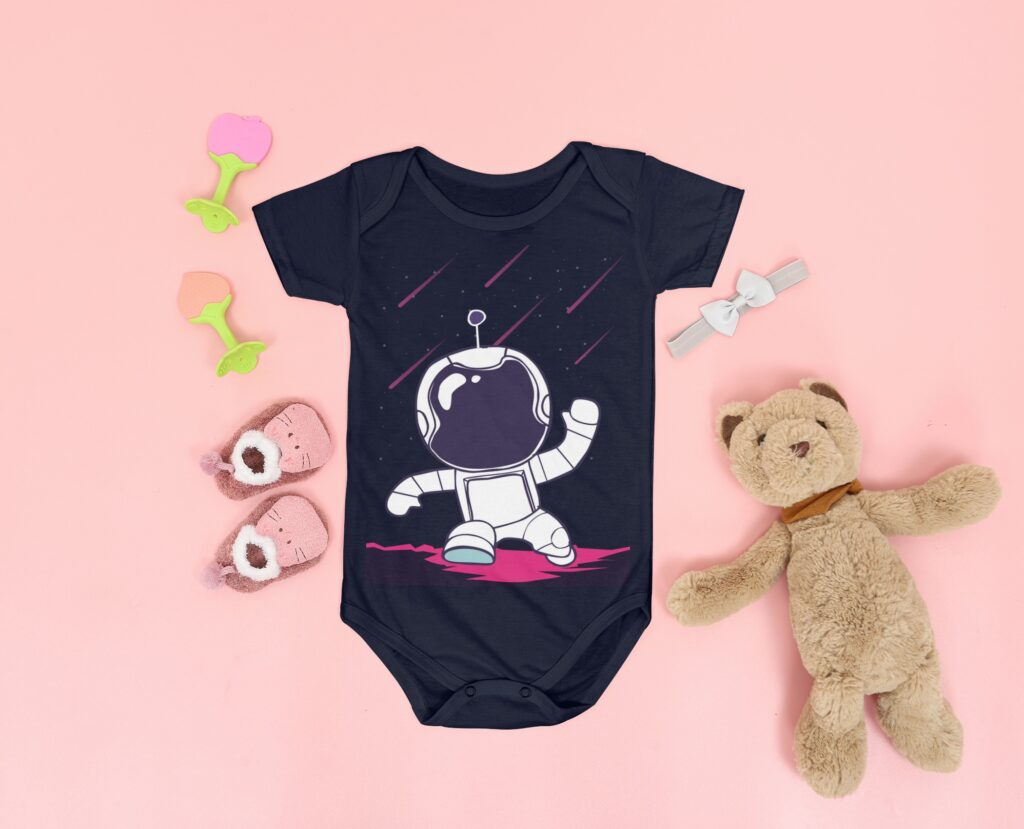 This mockup is perfect to showcase a design for a newborn girl. It's surrounded by all the accessories the new parent will need, forming a gorgeous package.
---
8. Onesie Mockup of a Baby Surrounded by Girly Accessories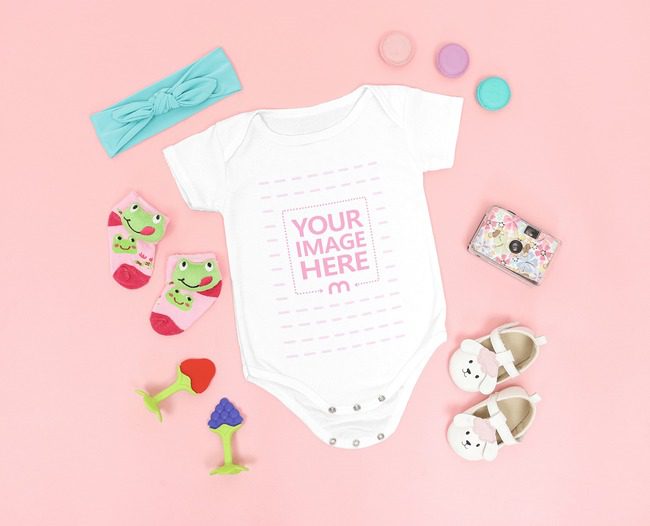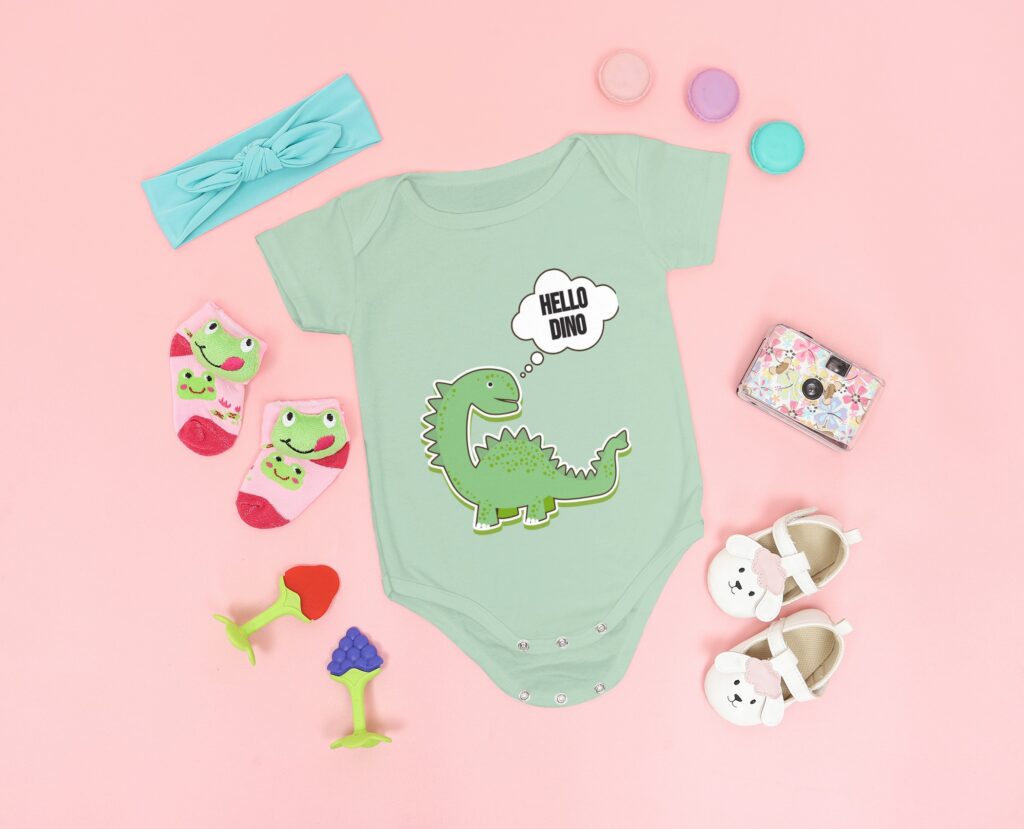 This is another version of the previous mockup. Perfect for an adorable onesie design surrounded by girly accessories. Use this one for designs for a bit older babies than the last one.
---
9. Mockup of Baby Bodysuit Laid on Pink Background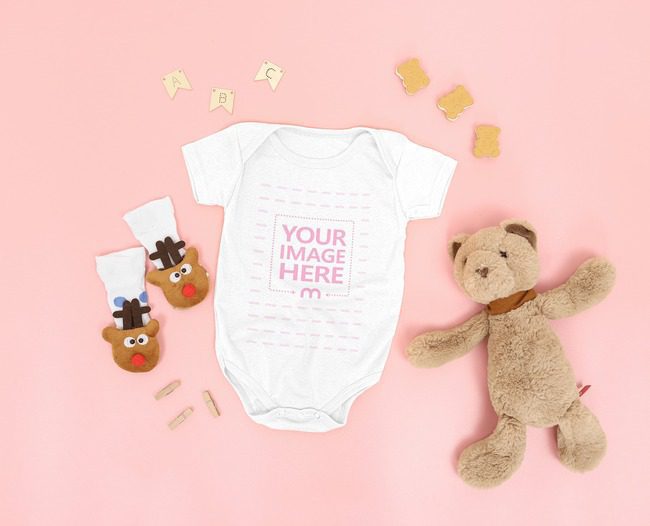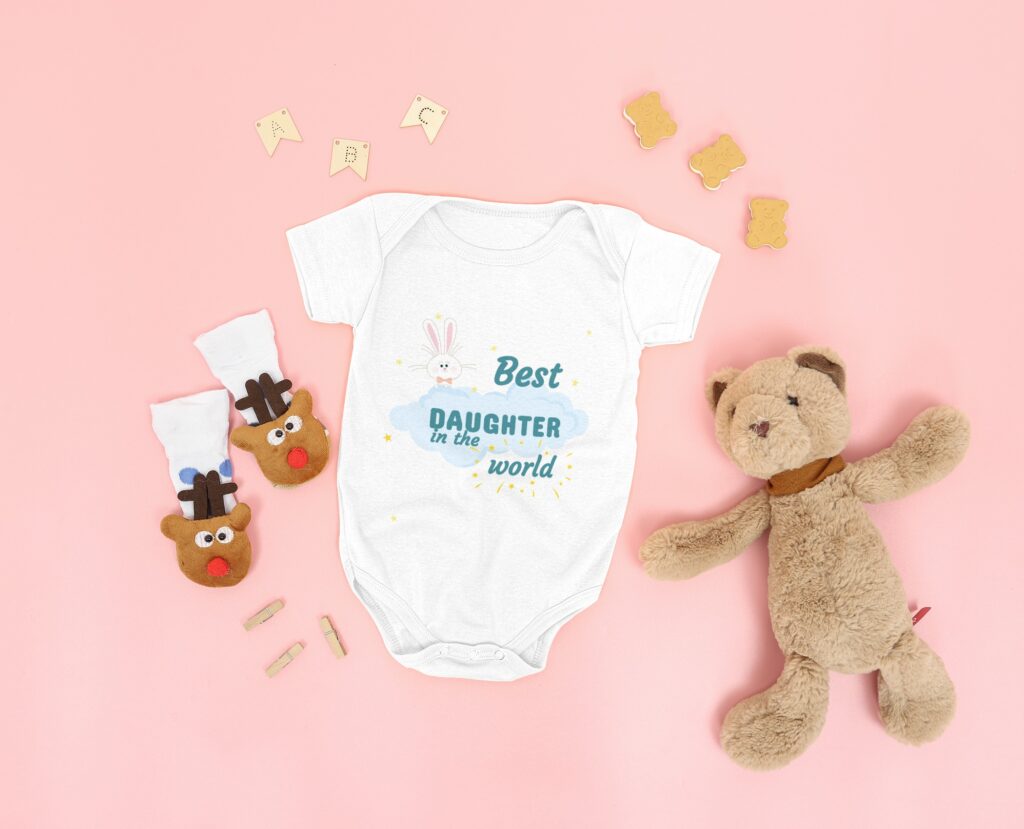 If you're selling a Christmas-related design or enticing people to buy your garments as a present, we've got you covered! The Rudolph socks and teddy bear add just the right amount of Christmas vibes without it being in your face.
---
10. Flatlay Baby Onesie Mockup Surrounded by Little Girl Accessories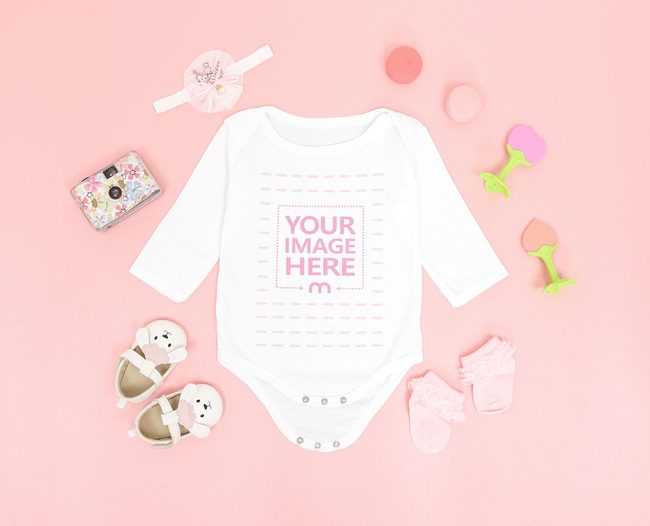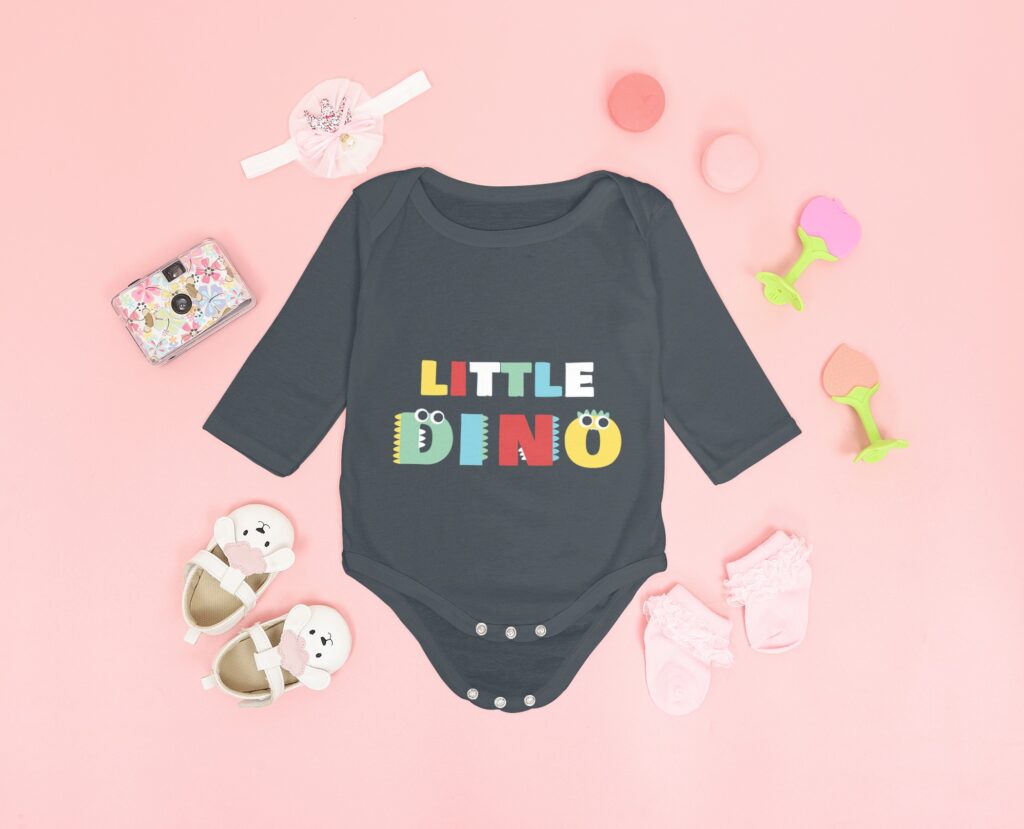 This is another girly design, perfect for a onesie mockup that could be paired with a tutu or skirt. Just look at the little socks and shoes. Adorable!
---
11. Long Sleeve Baby Bodysuit Mockup Laid Over on a Pink Background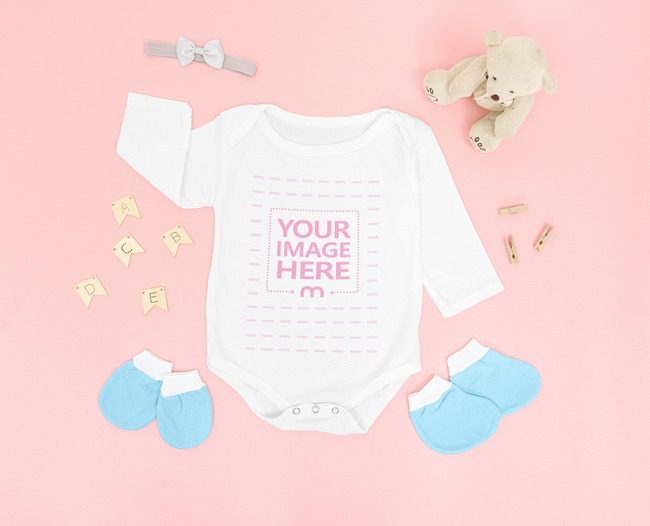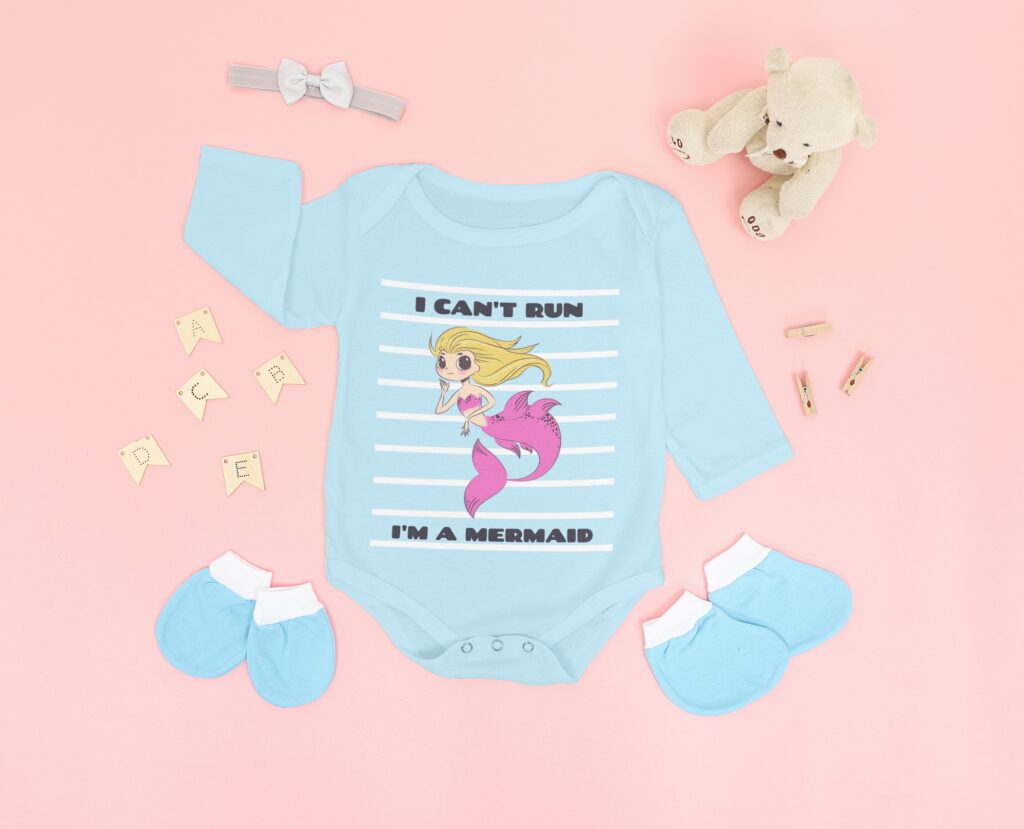 Another version of some of the previous designs. Choose your favorite and customize them!
---
12. Mockup of a Baby Onesie Surrounded With Girly Accessories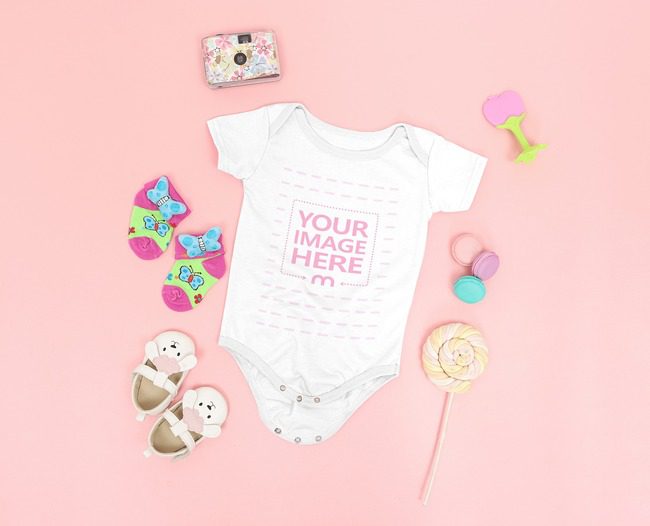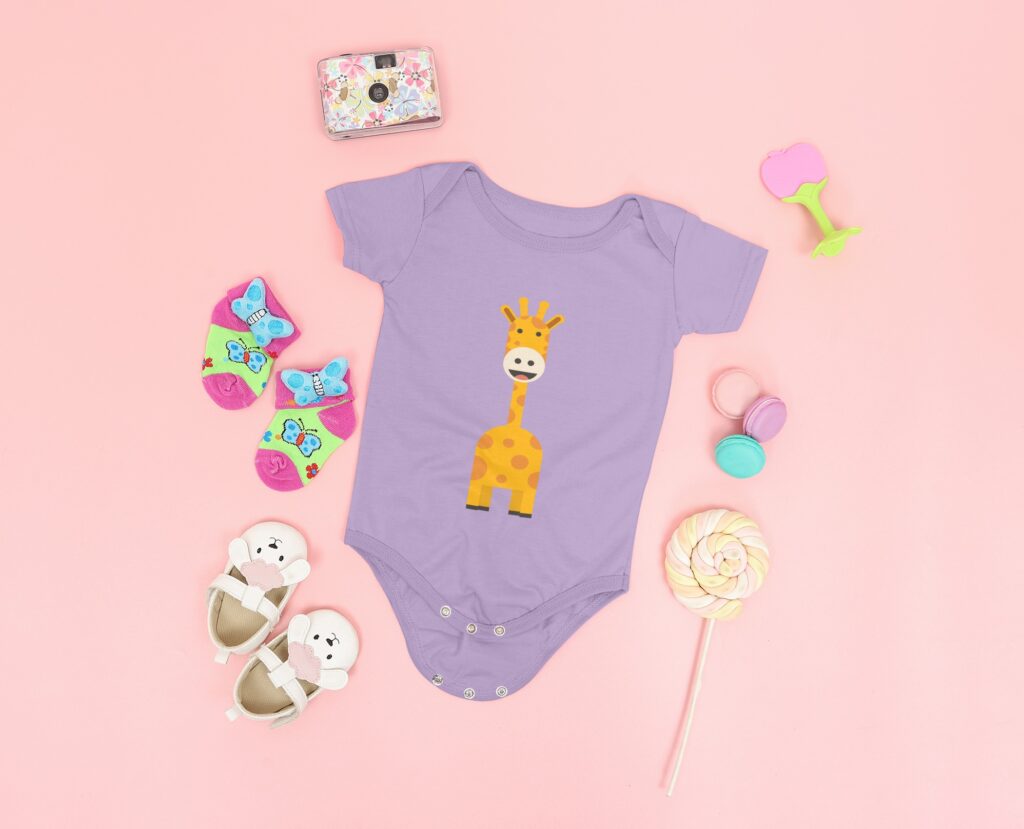 This is the last girly onesie mockup, we promise. It's safe to say there's plenty to choose from!
---
13. Two Size Baby Onesie Mockup Laid Over a Brown Background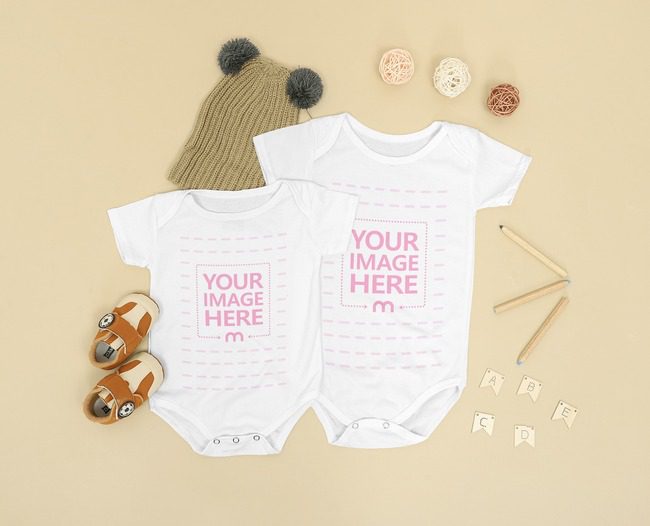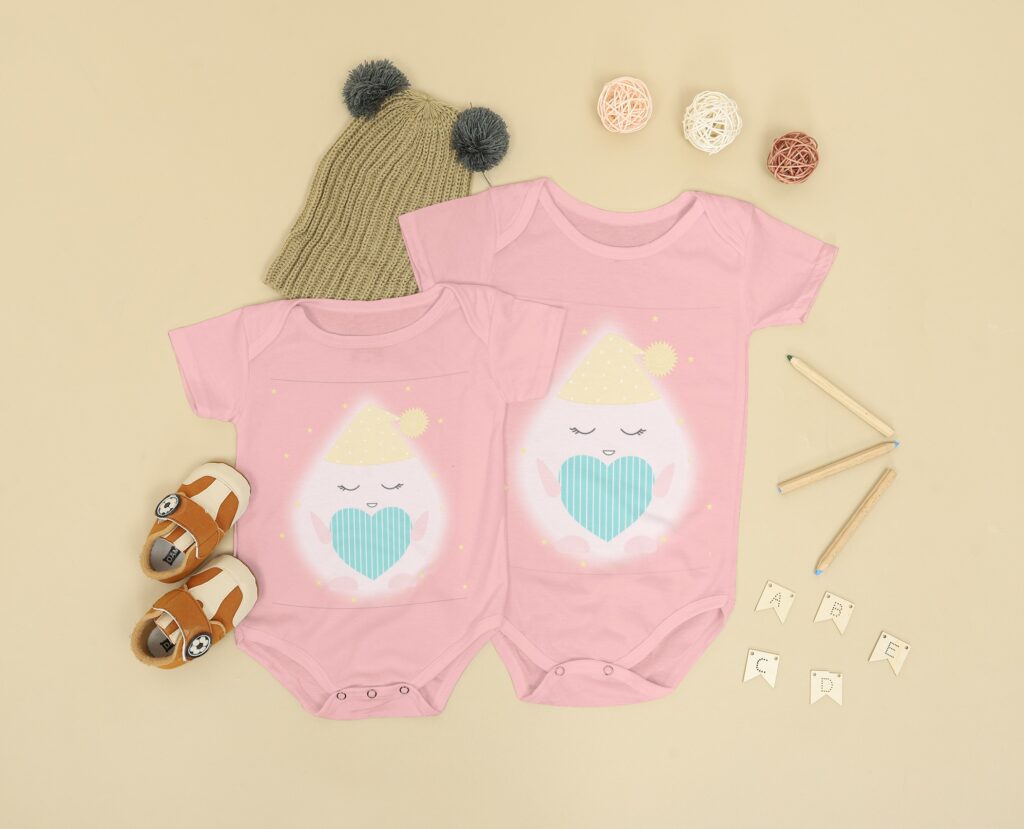 Do you have friends with babies of a similar age or want to show that your design is perfect for both newborns and 8-month olds? Use this baby bodysuit mockup to show your design works for babies of all ages.
---
14. Flatlay Baby Onesie Mockup Flat Laid on a Brown Background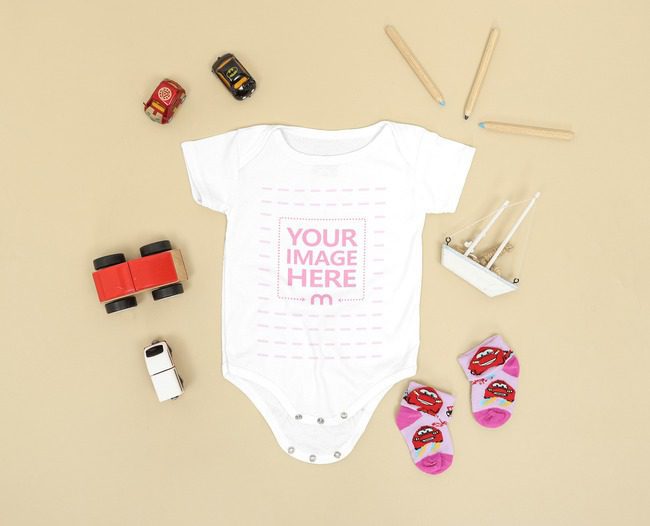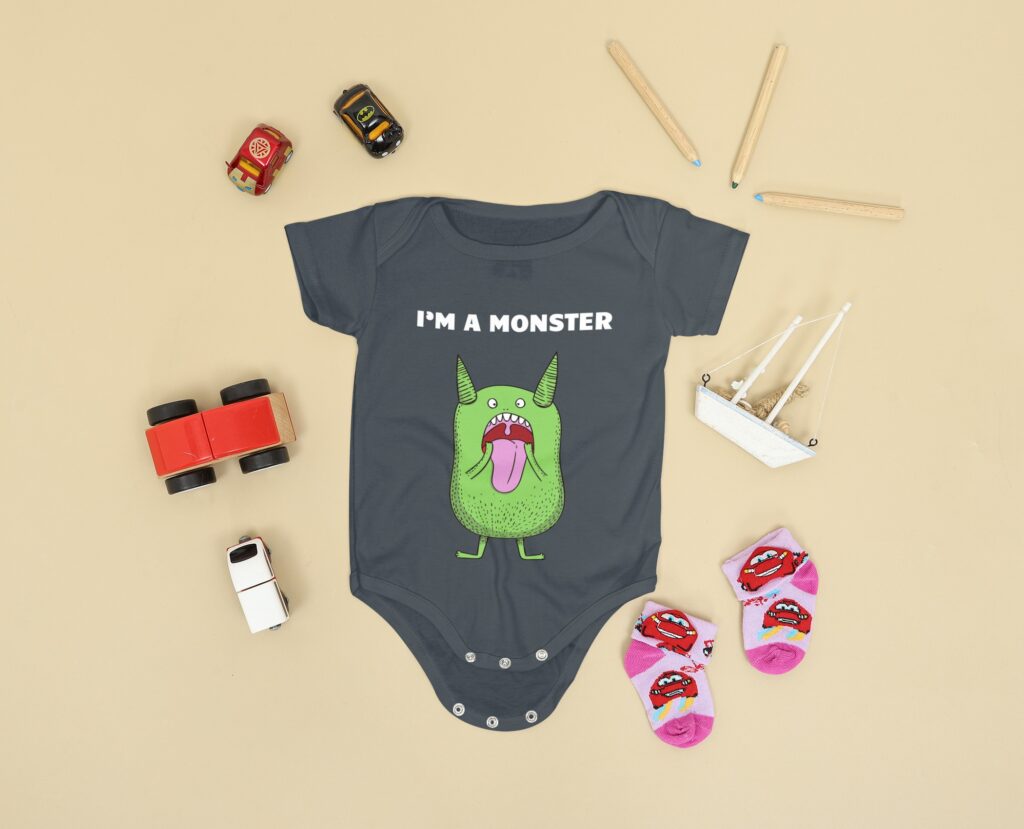 The beige background is neutral enough to let a colorful design steal the show. Surrounded by socks, a boat and cars, it works perfectly with sailor or car-themed designs.
---
15. Baby Bodysuit Mockup Laid on the Floor Close by Baby Shoe and Socks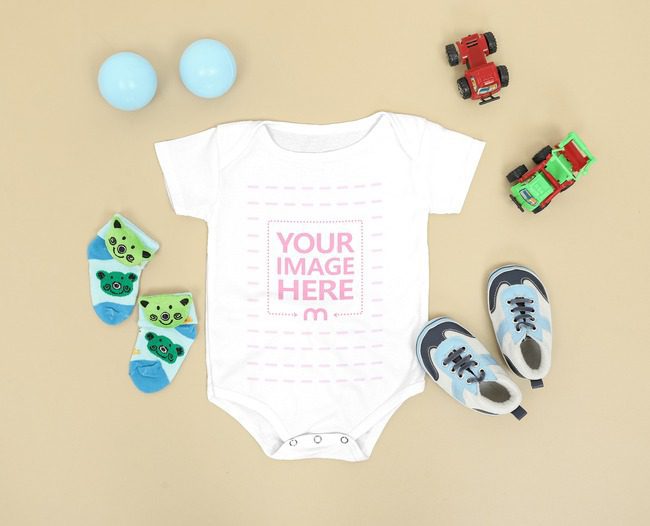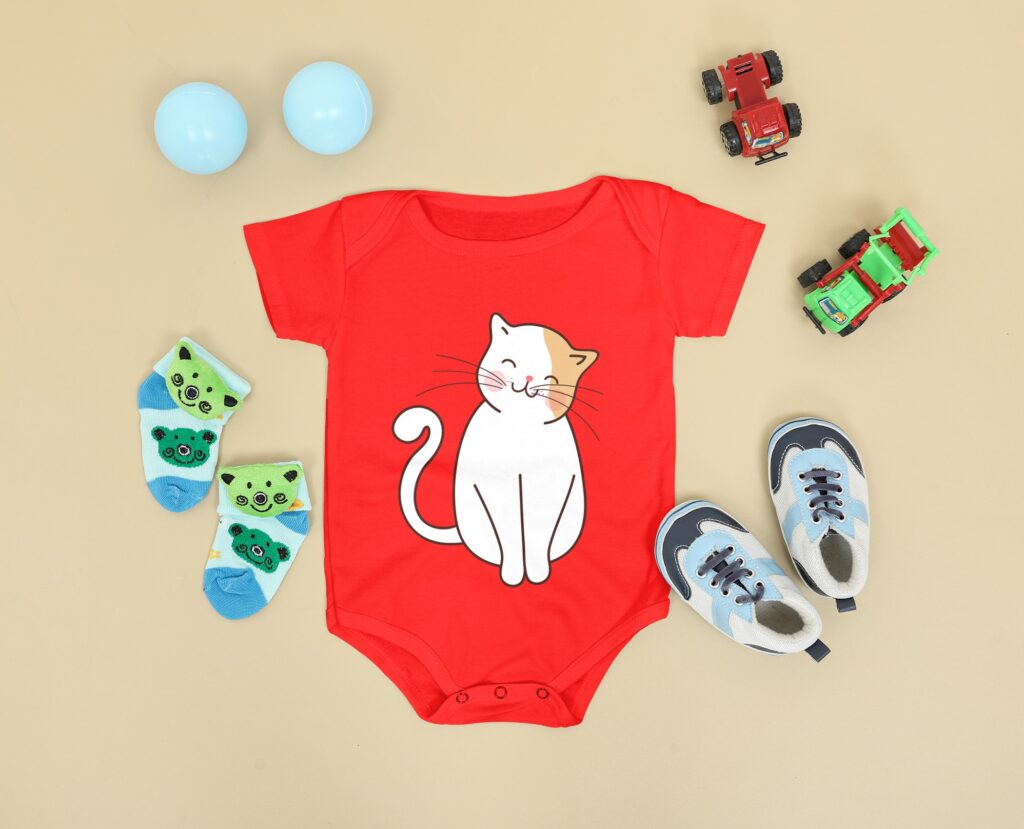 This is another take on the last mockup, perhaps aimed at a bit older child who can already take their first steps. At least they've got the shoes for it.
---
16. Mockup of a Baby Bodysuit Surrounded by Some Baby Accessories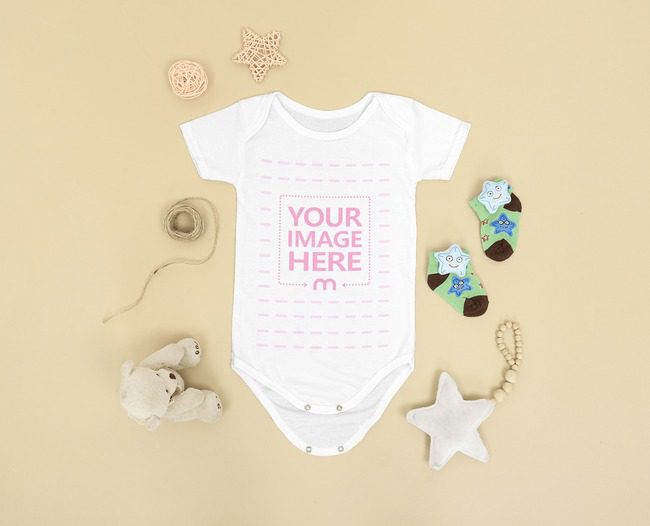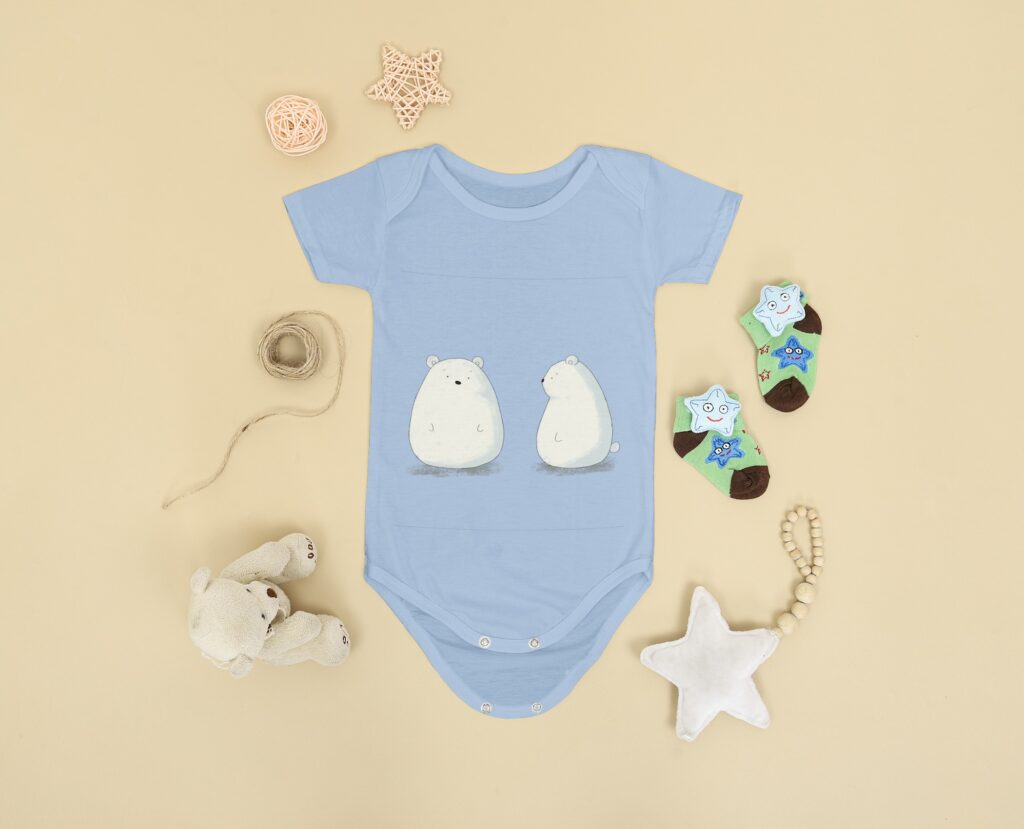 This baby onesie mockup is inclusive of everyone. Perfectly neutral toys that anyone will love. Just as much as they'll love your design!
---
17. Two Flatlay Baby Onesie Mockup With Back and Front Side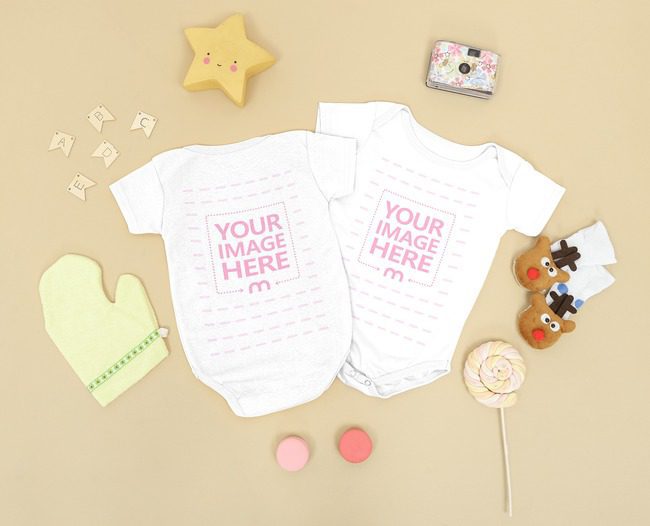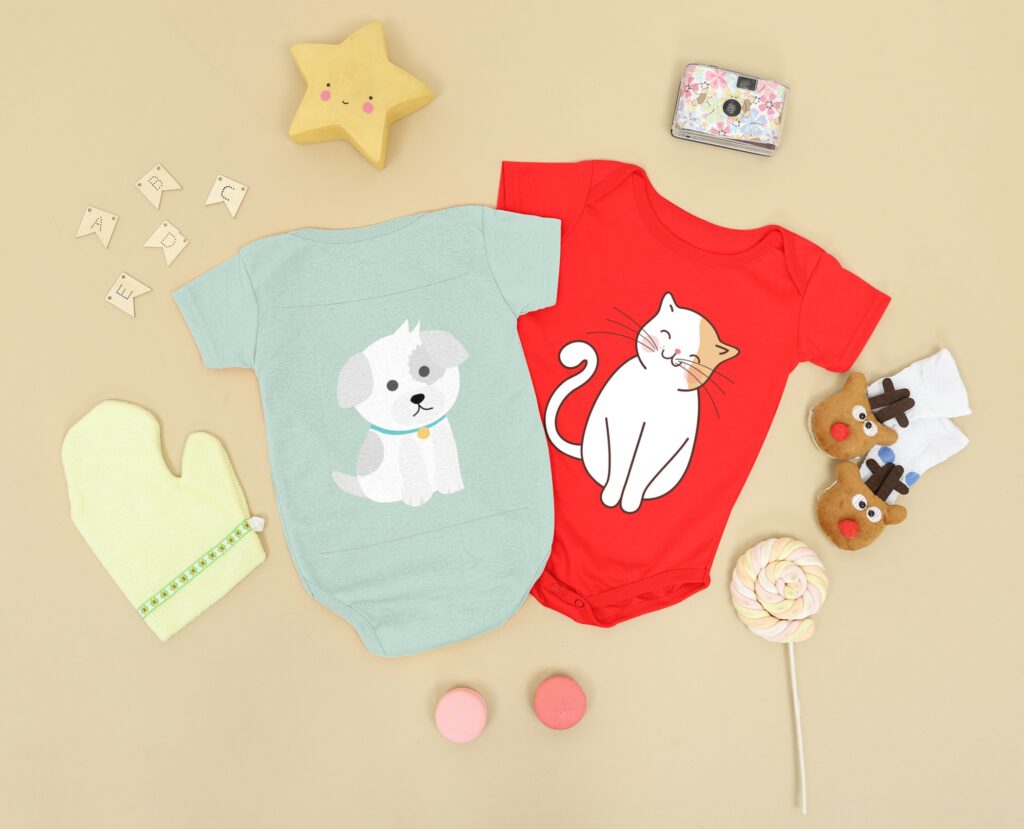 Showcase the front and back of your design so your customers know exactly what they're buying. The Rudolf socks and candy again hint that the Christmas shopping season is about to begin.
---
18. Flatlay Mockup of a Baby Onesie With Pants Beside it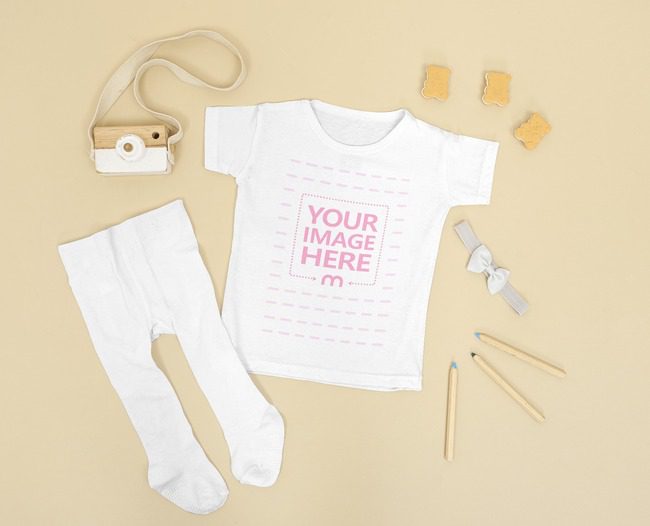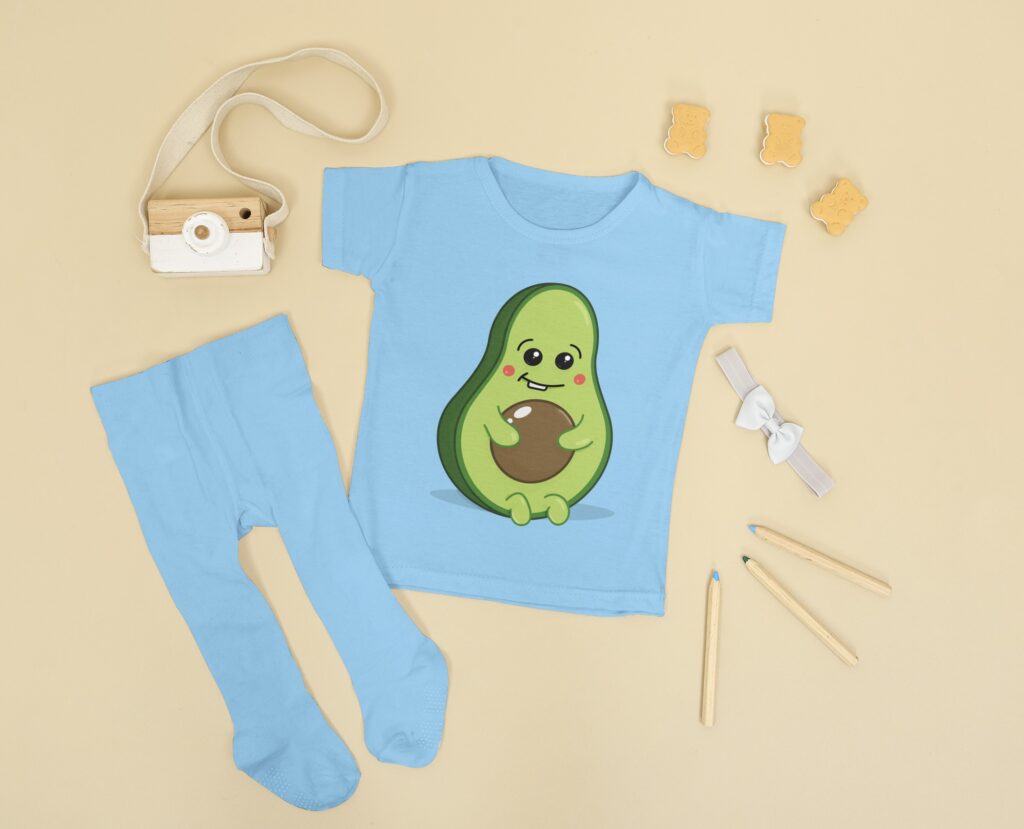 This mockup is definitely geared towards older babies. Those, who are ready to retire their onesies for a t-shirt and stockings. Let your designs shine against the neutral background.
---
19. Mockup of a Baby Bodysuit With a Candy and Some Baby Gloves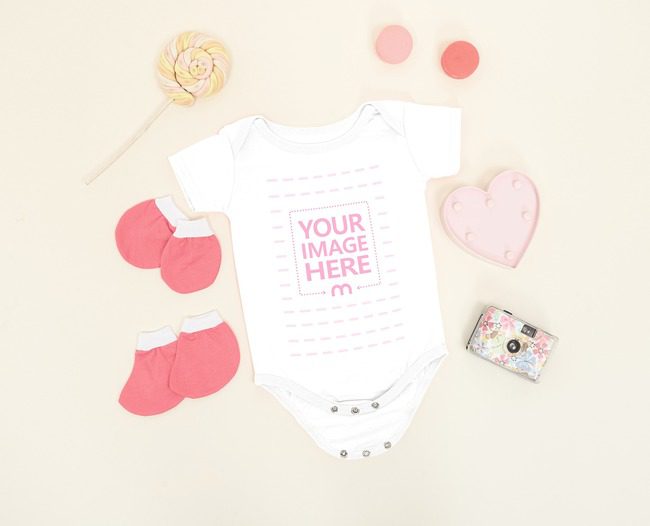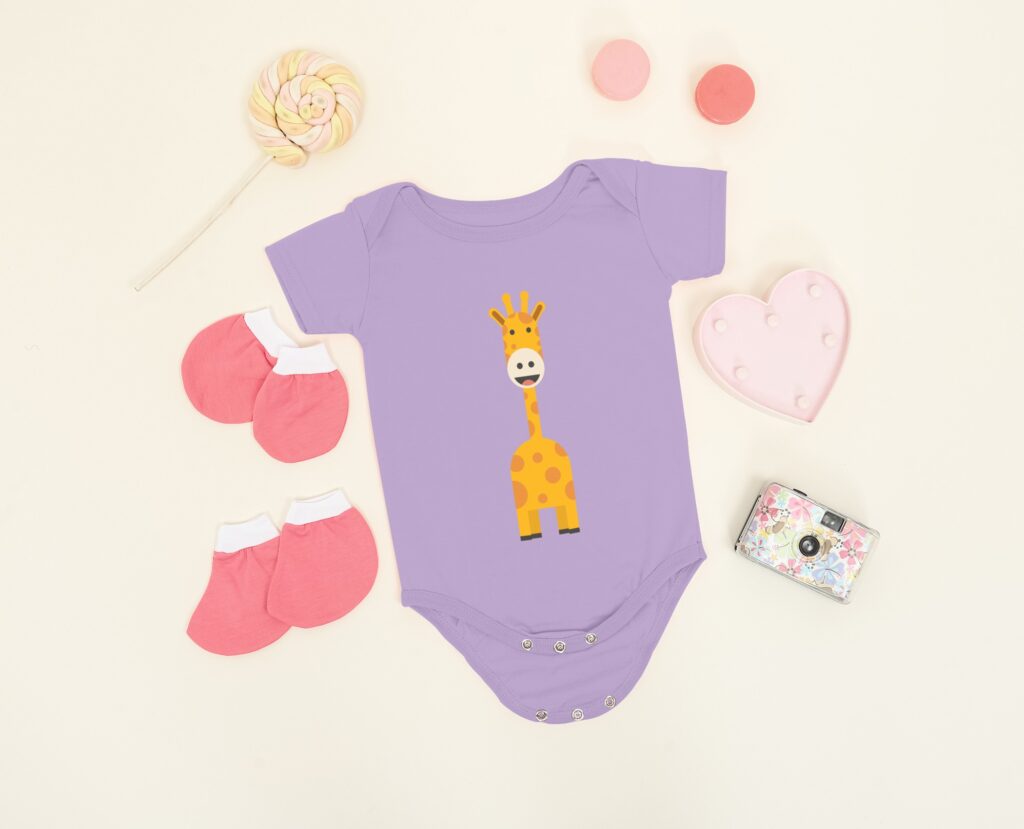 Finally, closing off the top 19 baby mockups is this girly onesie. It's sweet and lovely – just like the baby who'll be wearing it soon.
---
Check out even more baby onesie mockups here. Tag us on social media as well – we'd love to see what you create!
If you need some inspiration or help with designing the onesie, check out Mediamodifier's templates here. They're all easily customizable and it only takes a couple of minutes to create something drop-dead gorgeous.
Visualize your design Use a product mockup to showcase your design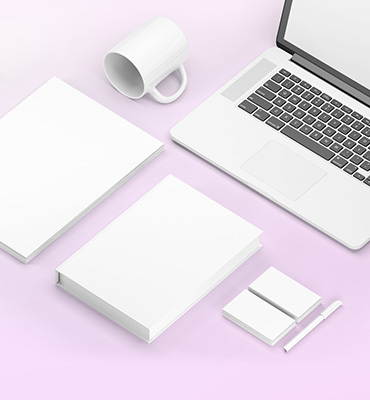 Create your design Use our templates to create delightful designs for any medium