22 Beautiful Instagram Story Templates for Instant Reuse
•
March 29th 2020
•
5 minute read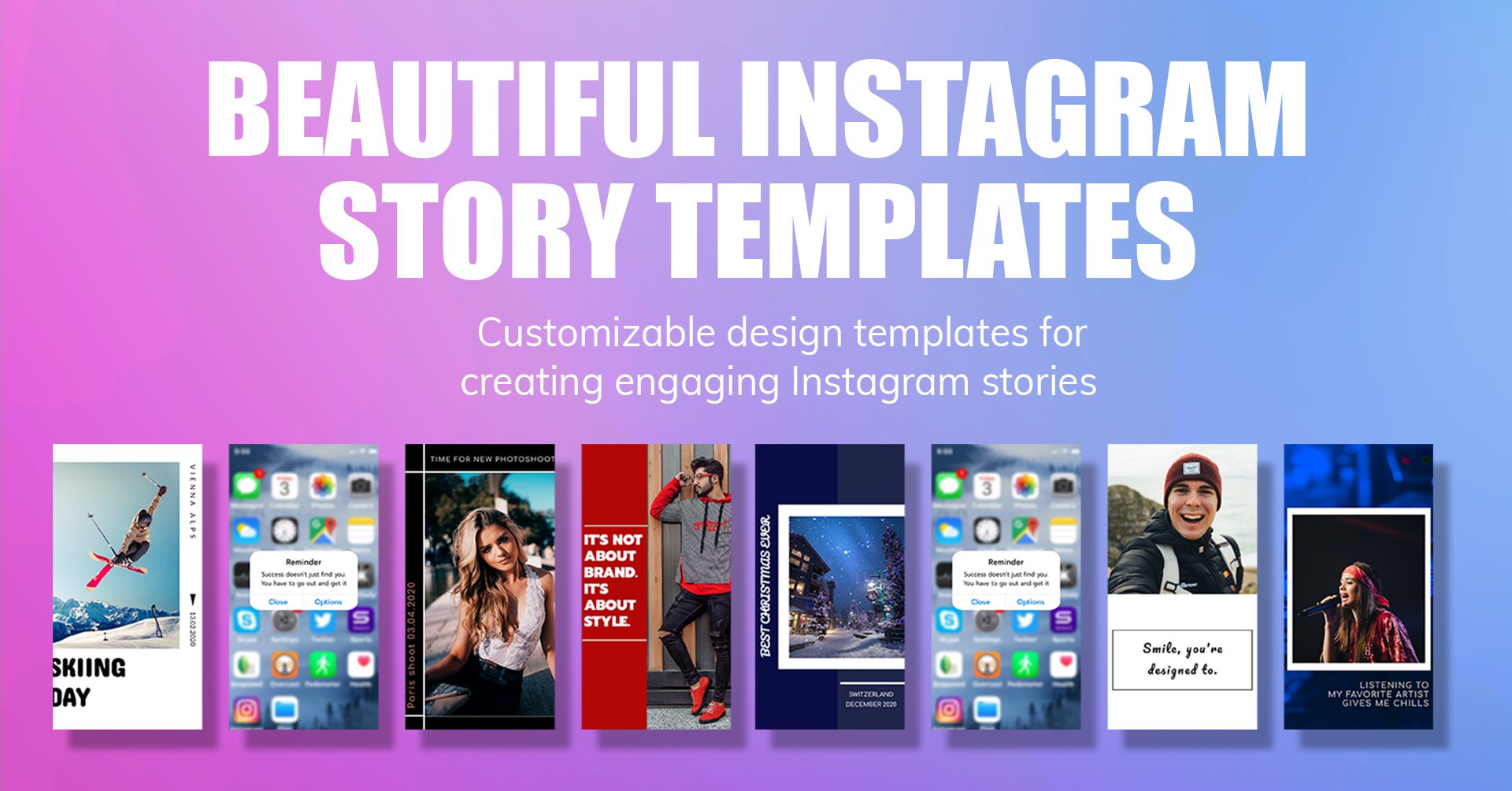 Running out of ideas on what to post to Instagram? Browse our collection of some the most beautiful and creative Instagram story templates for some instant inspiration.
Each template is easily customizable online, so you can insert your own text, change the fonts and replace the images.
According to statistics, over 500 million users now use Instagram Stories every day. How many have you posted this week?
1. Smile Quote Instagram Story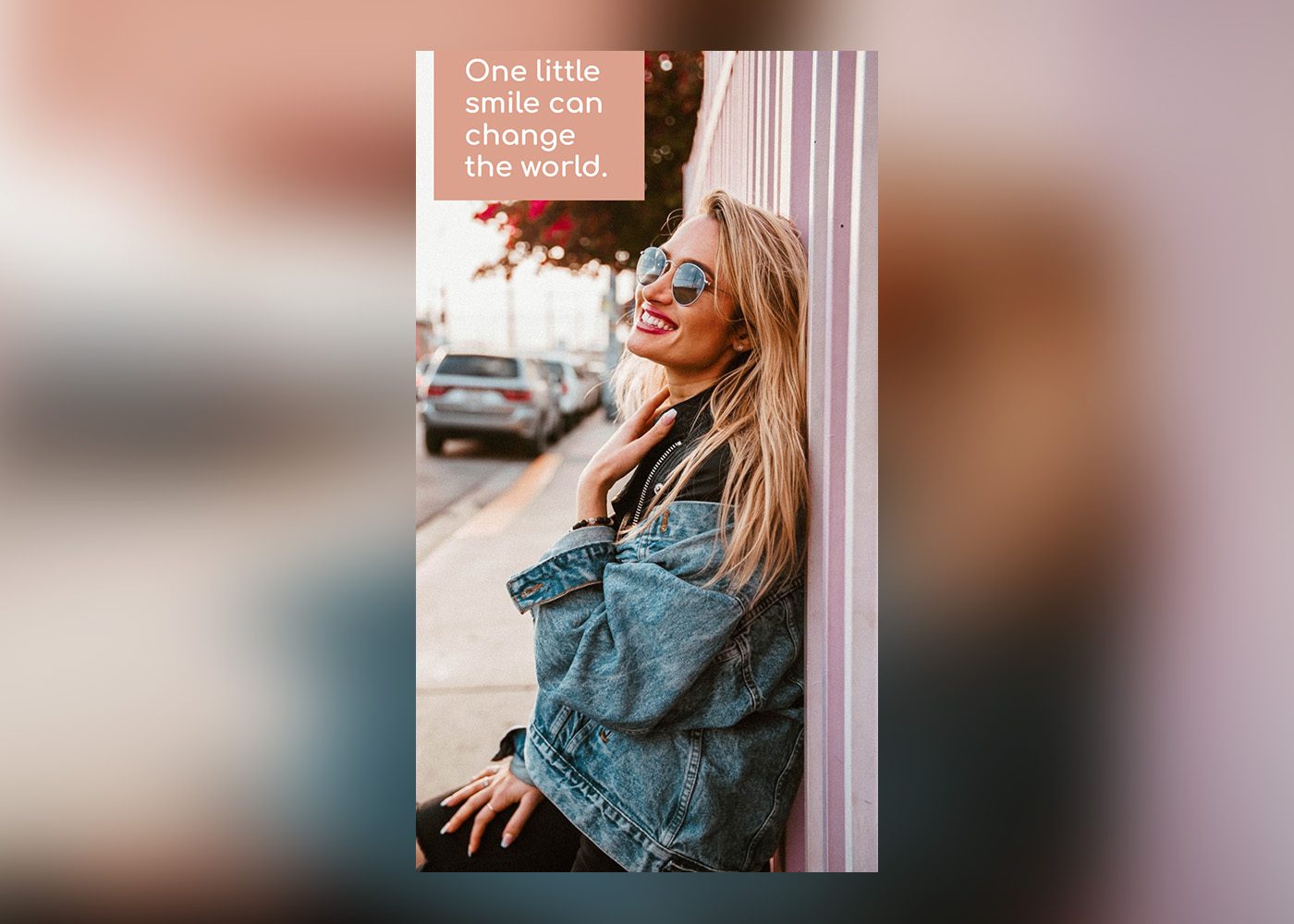 One little smile can change the world – insert your own image and show your smile 🙂 A minimal Instagram story template with a photo and small text box on top left corner.
---
2. Favorite Artist Instagram Story Design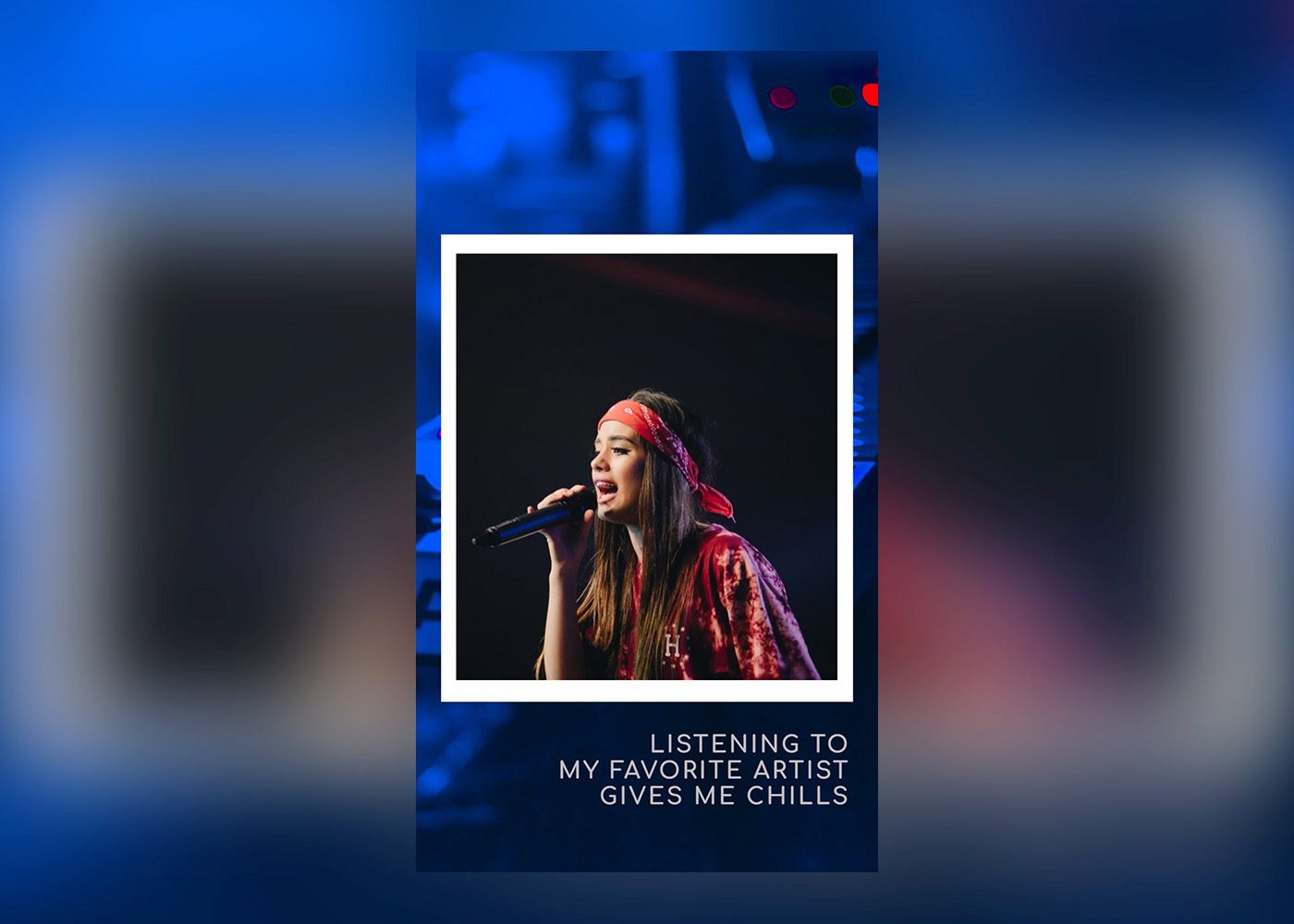 Listening my favorite artist – make an Instagram story and feature your favorite singer or performer. A blue themed Instagram story design with an image frame in the middle.
---
3. Snapshot Instagram Story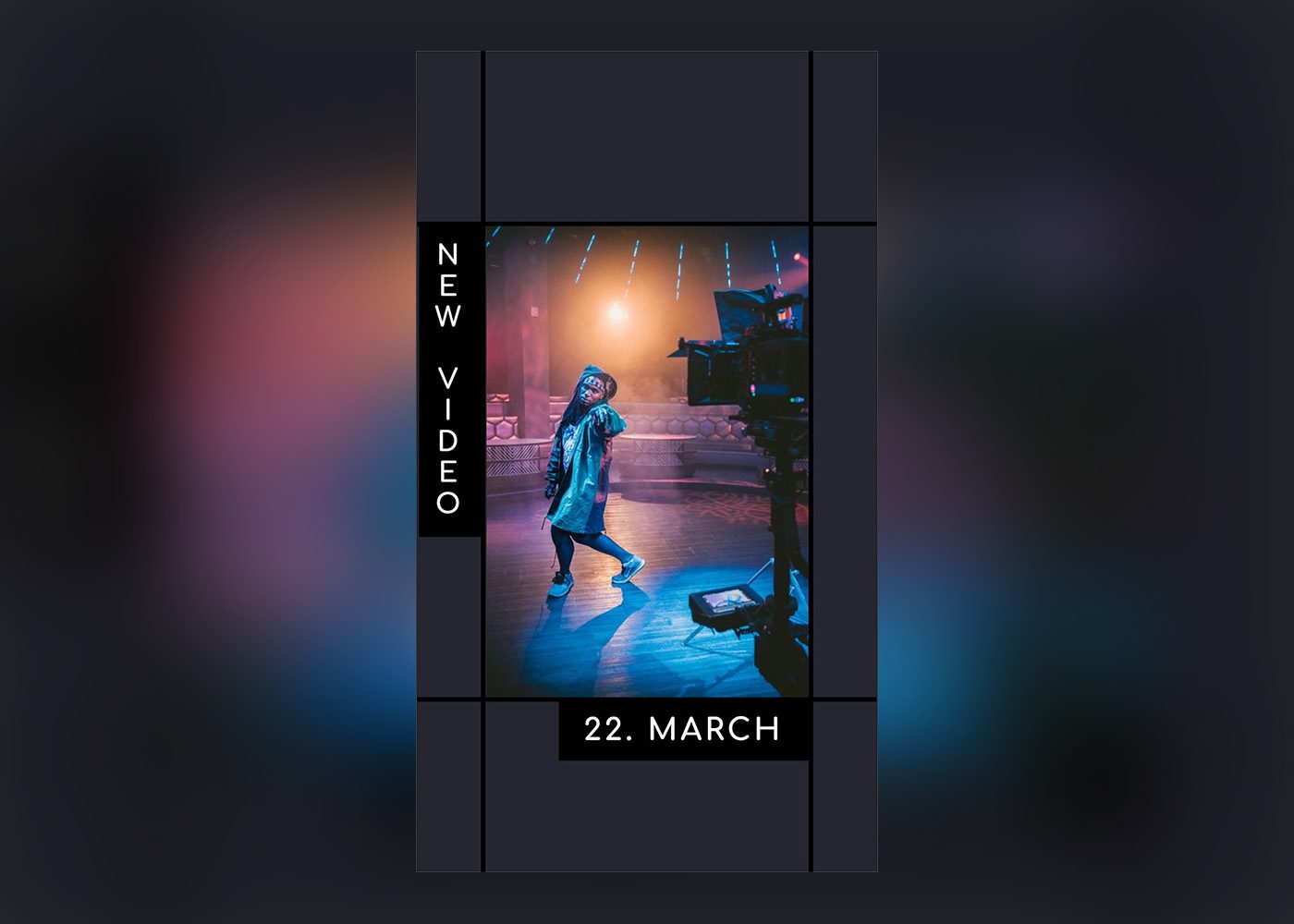 The example design uses a new video release concept, but you can edit the content and turn this Instagram story into any topic you like. A dark design with a photo frame in the middle.
---
4. Style Instagram Story Template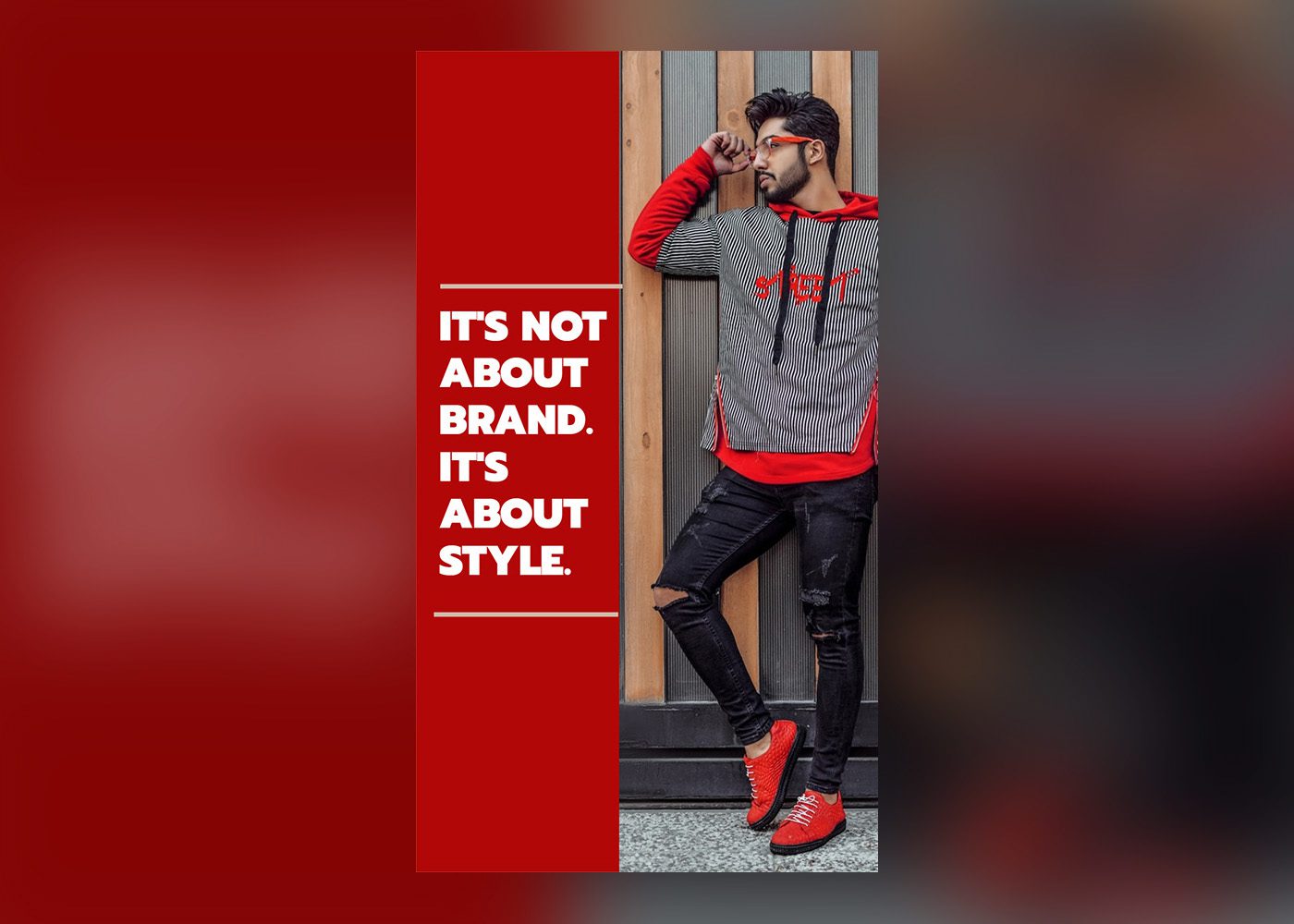 Show off your clothing and style with a quote. It's not about brand – Instagram story with a placeholder for an image and a text on the left side.
---
5. Cup of Tea Instagram Story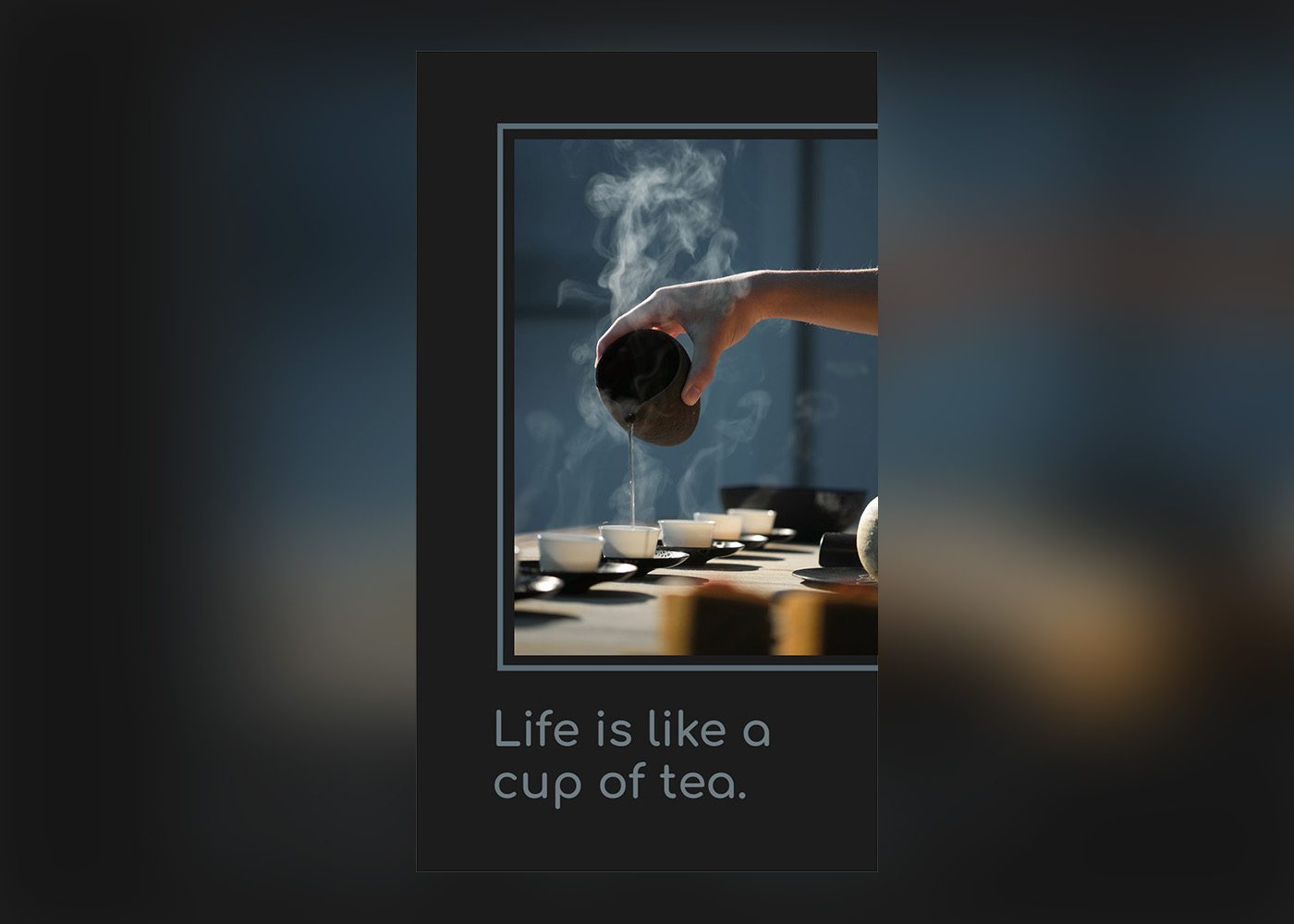 A minimal Instagram story template with a thoughtful quote. Life is like a cup of tea… or coffee! Place your own image in the placeholder and change the quote.
---
6. Outfit of the Day Instagram Story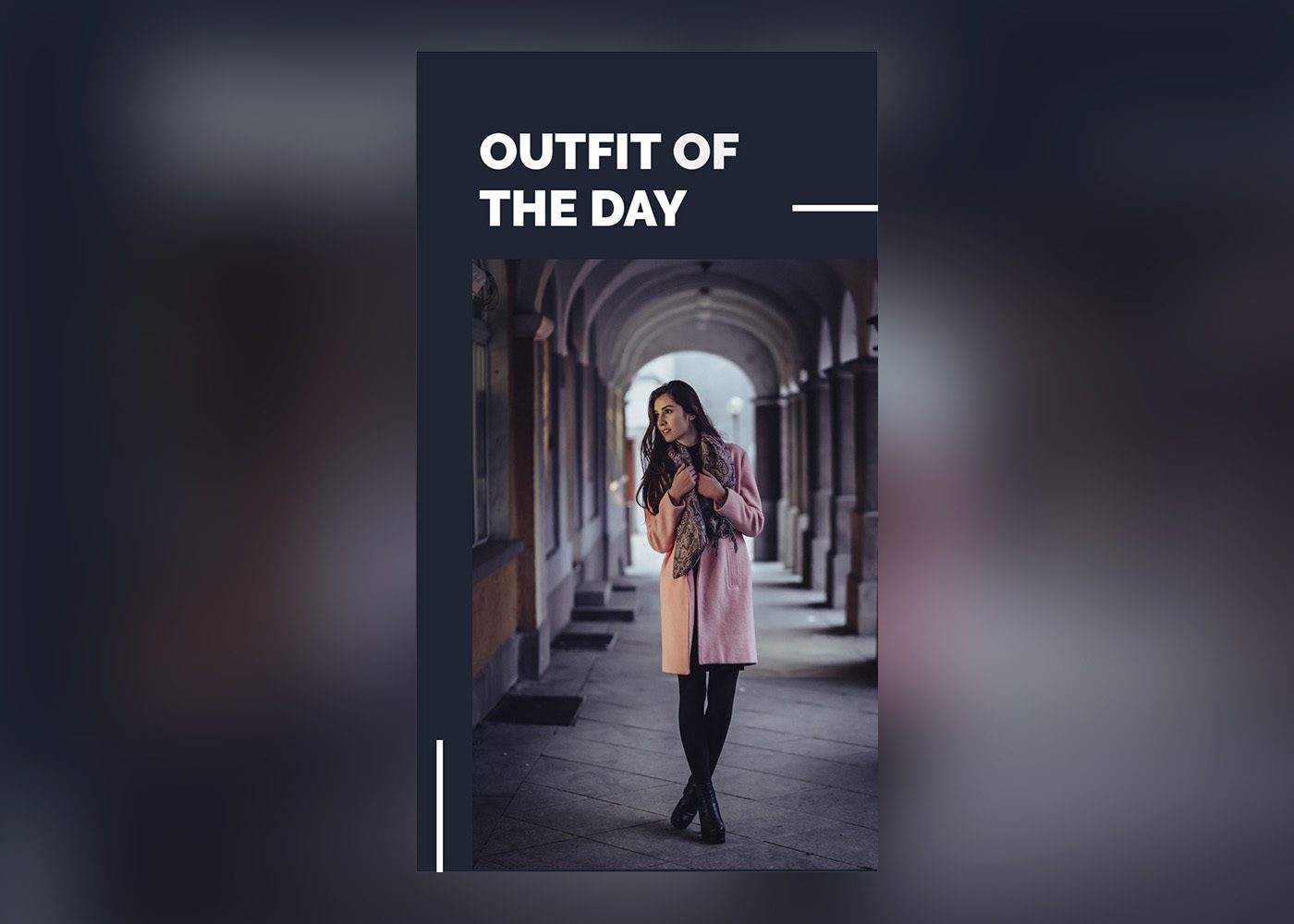 Outfit of the day – Minimal Instagram story design for showing people your your new clothes.
---
7. Creative Quote Instagram Story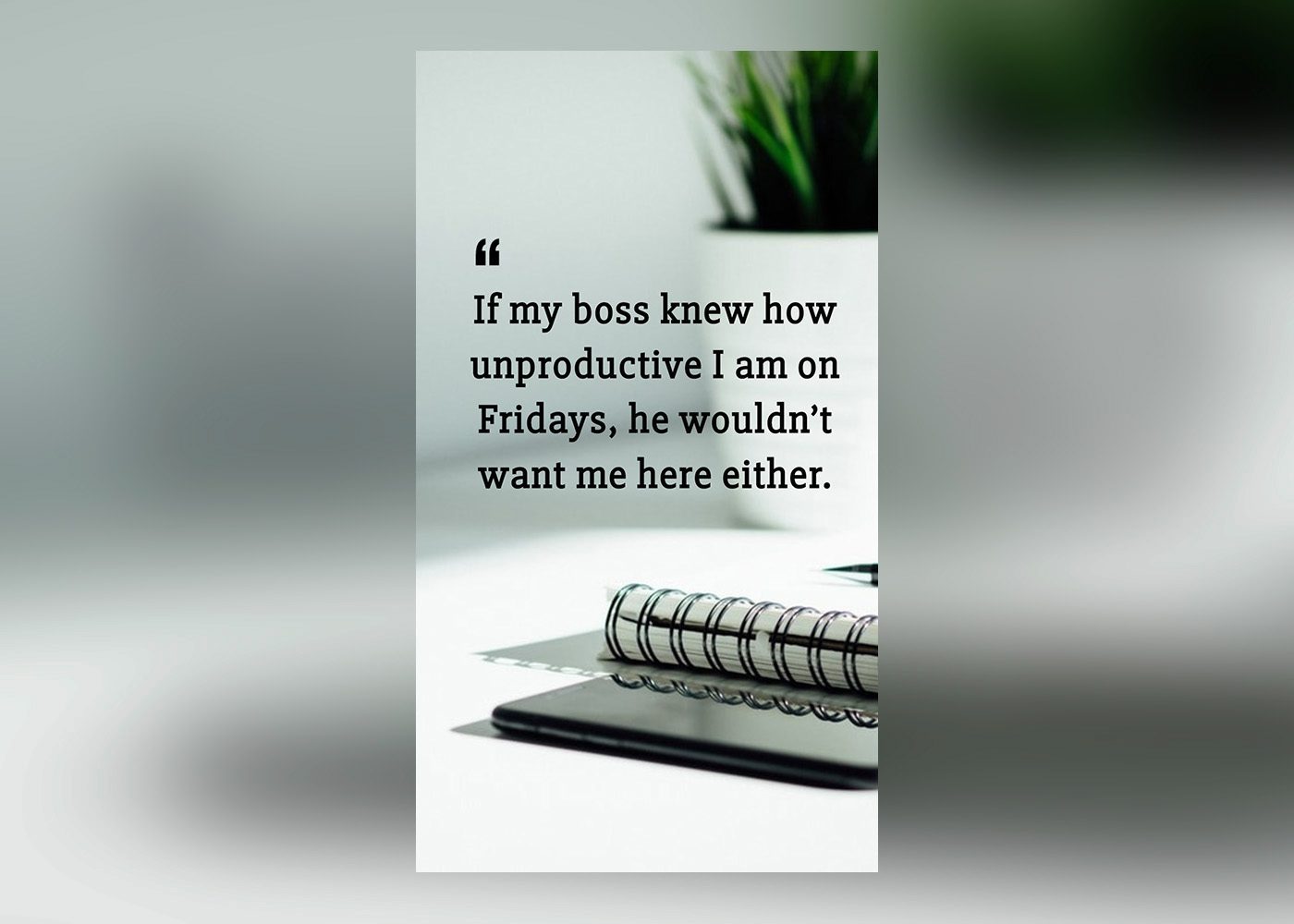 Use this quote themed Instagram Story template for making a creative post with a funny saying about going to work on Fridays.
---
8. Smile Instagram Story Design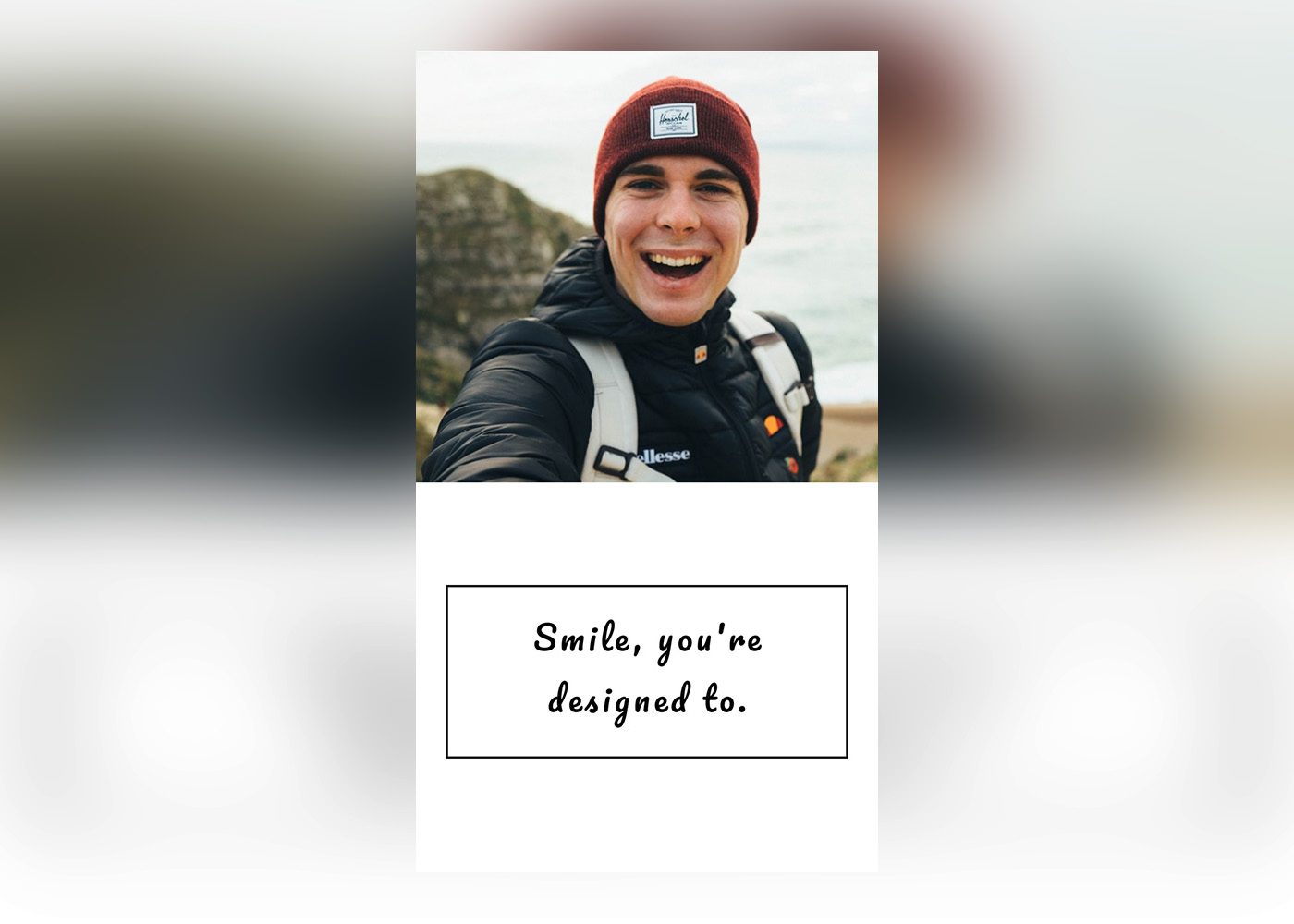 Smile Instagram story template with the concept of smiling and staying happy. Insert your own image and post to social media to spread your positive thinking.
---
9. Travel Memories Instagram Story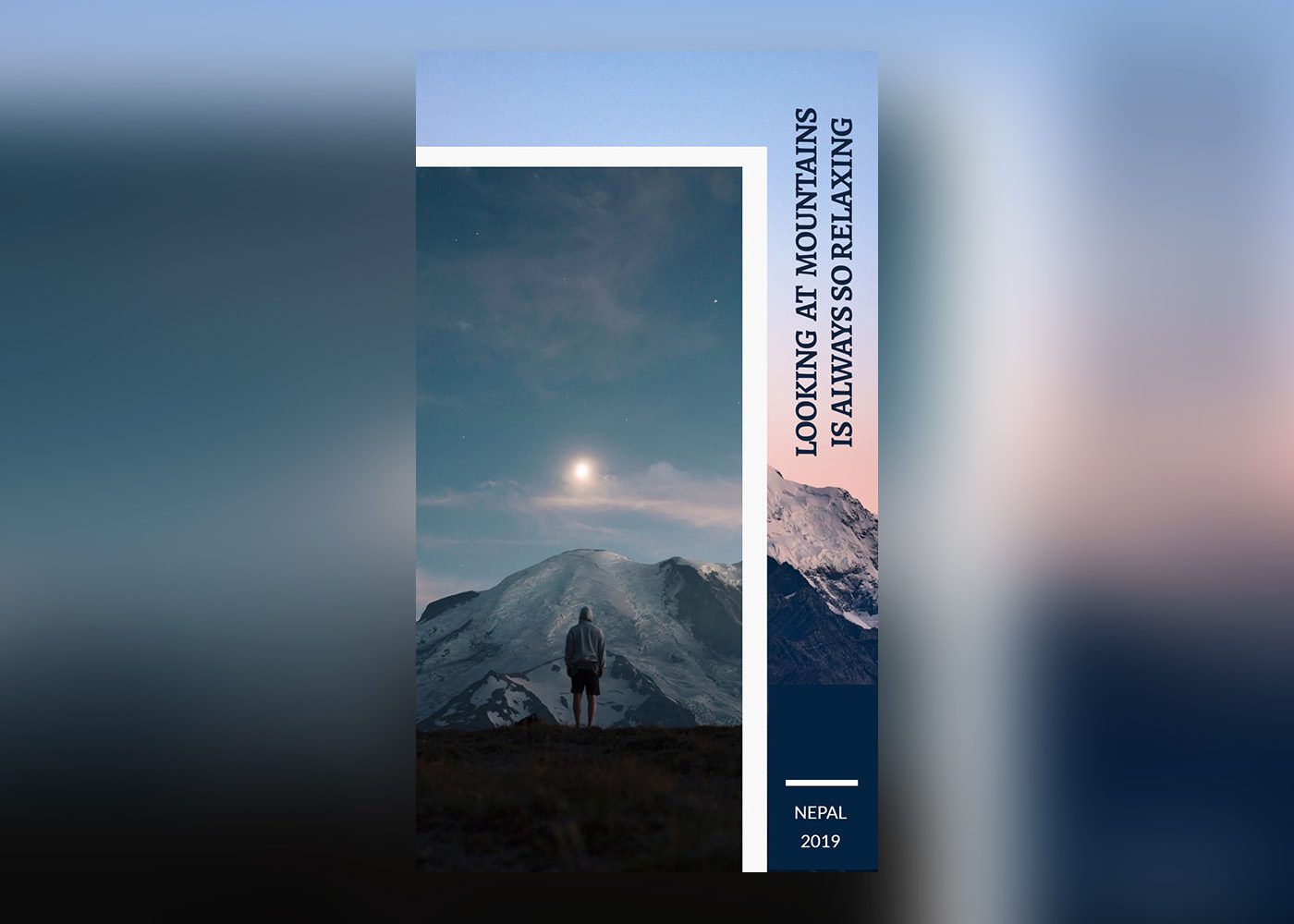 Climb up and enjoy good view. An Instagram story design template for sharing your travel emotions or memories from your favorite trip.
---
10. Vacation Photos Instagram Story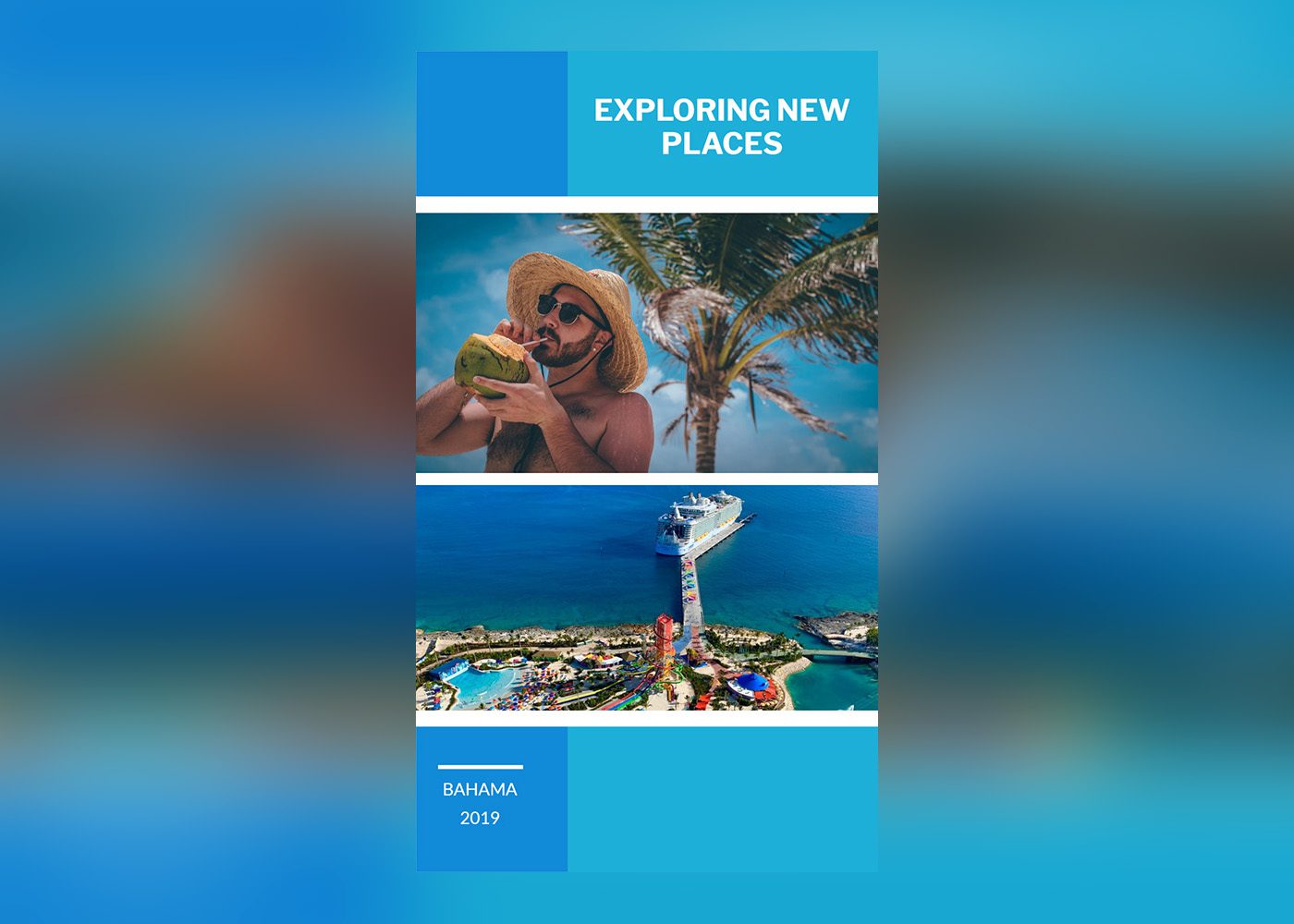 Exploring new places is always exciting! Share our travel memories with this Instagram story design template with a blue sea themed design.
---
11. Winter Holiday Instagram Story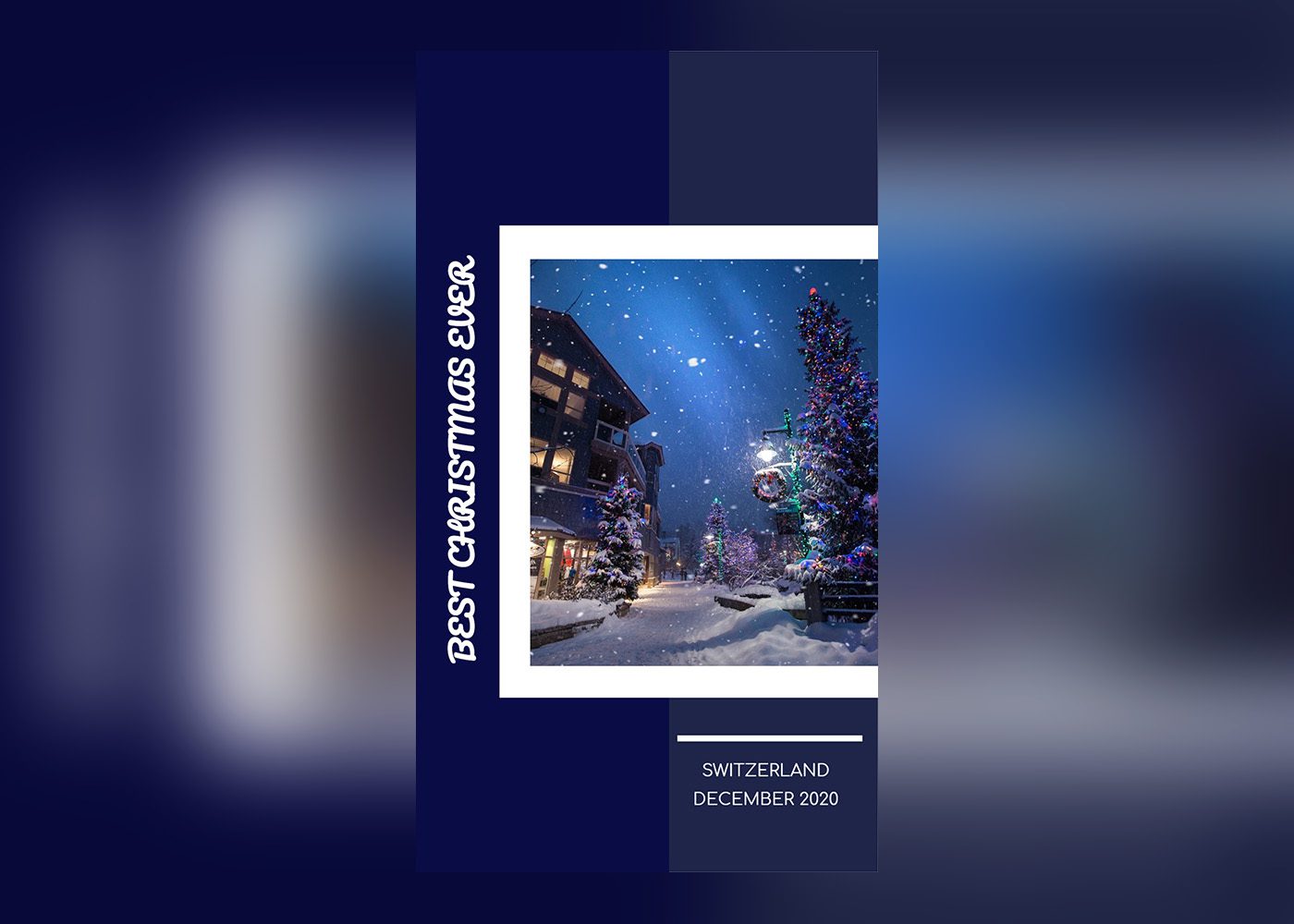 You don't always need a sunny beach, enjoy your vacation at skiing resort! A blue and white winter themed Instagram story design.
---
12. Food Photos Instagram Story Maker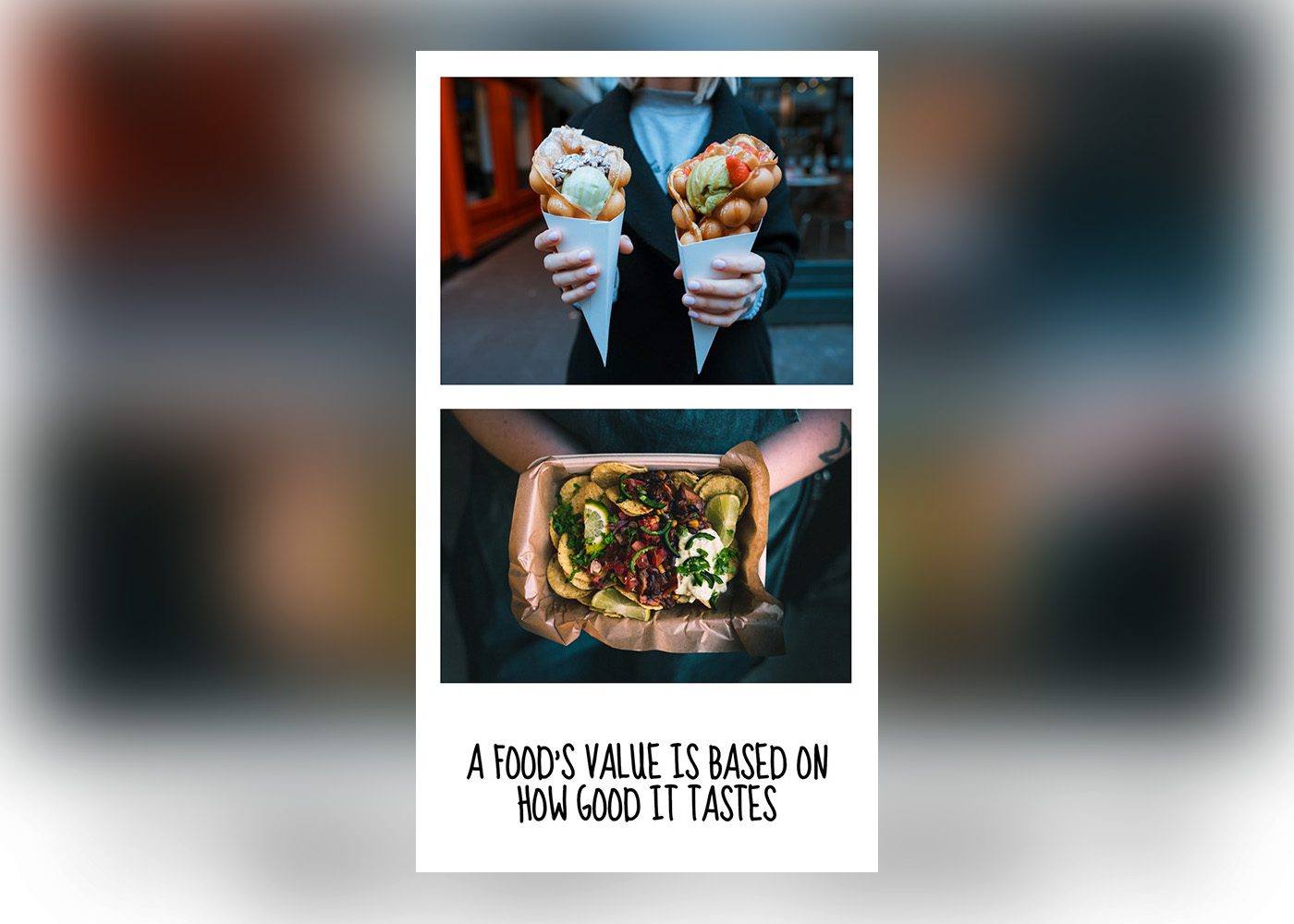 Food pictures with a little quote is a classic Instagram content. Add your favorite food picture for a perfect story and add a thoughtful quote.
---
13. Inspirational Quote Instagram Story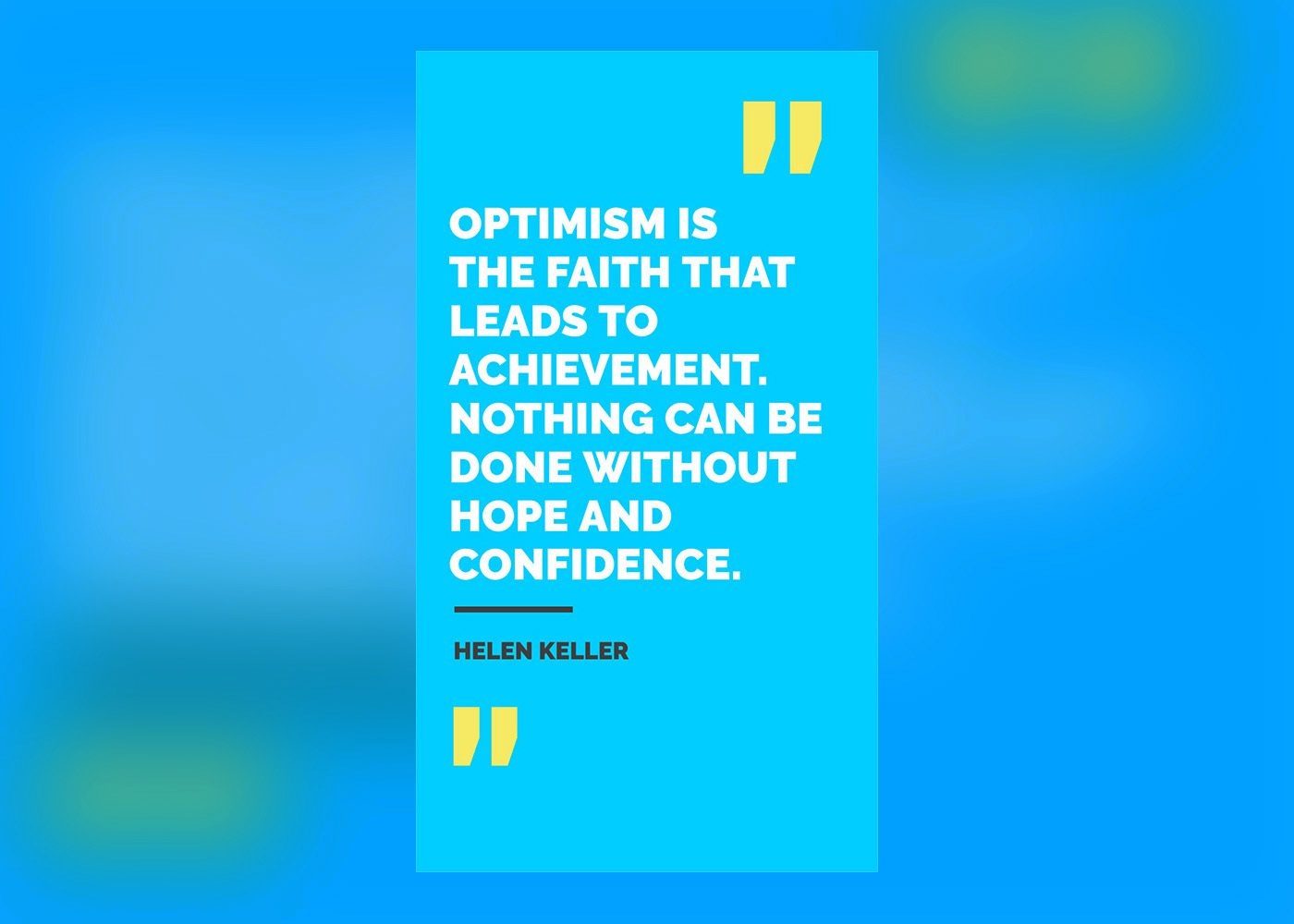 Blue motivation themed quote design for Instagram. Insert your own colors and change the texts for a classic inspirational post.
---
14. Travel Photos Instagram Story Design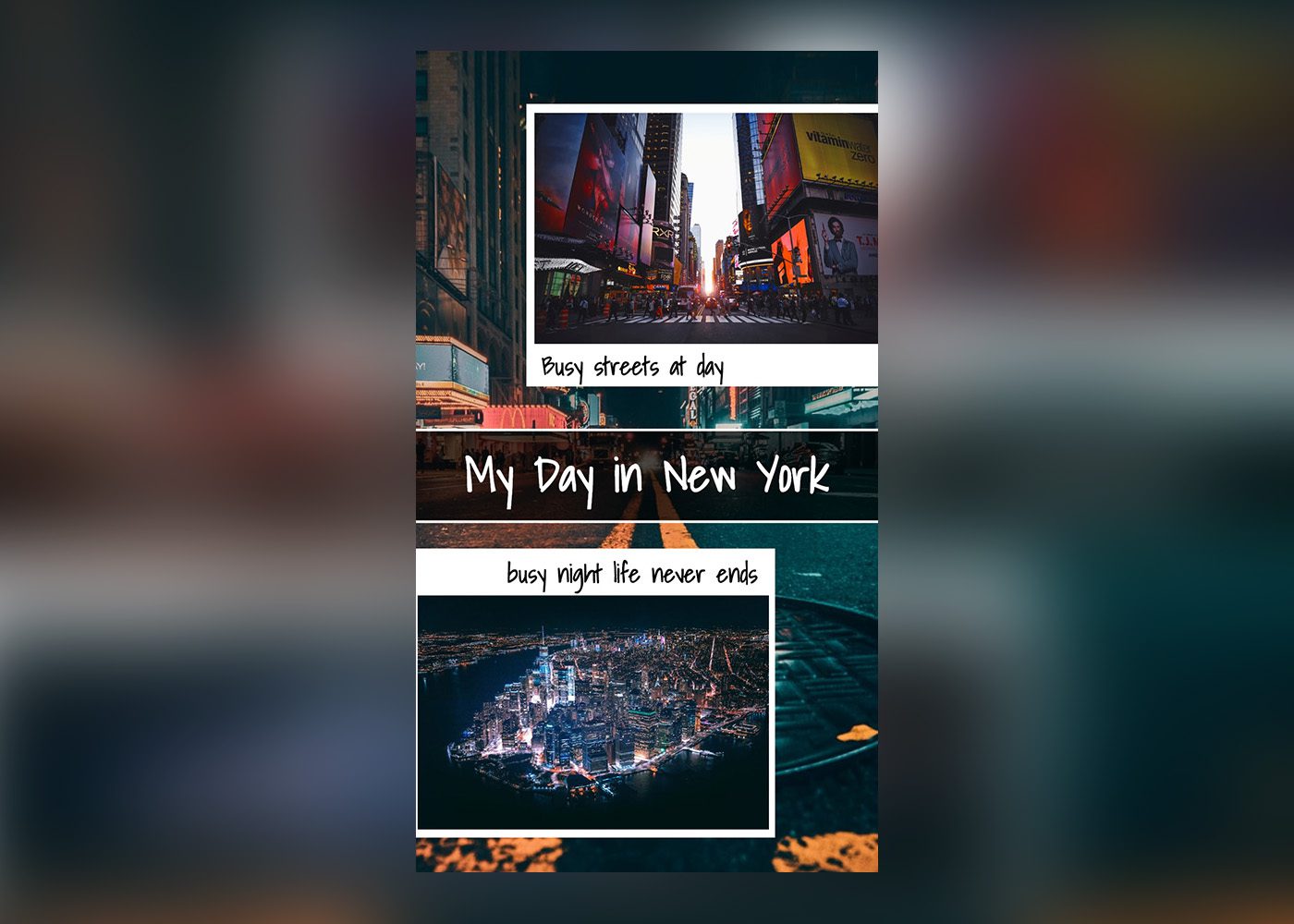 Share your experience and memories from your latest trip. Replace with your own photos and texts and make people jealous with your Instagram story.
---
15. Motivational Idea Instagram Story Template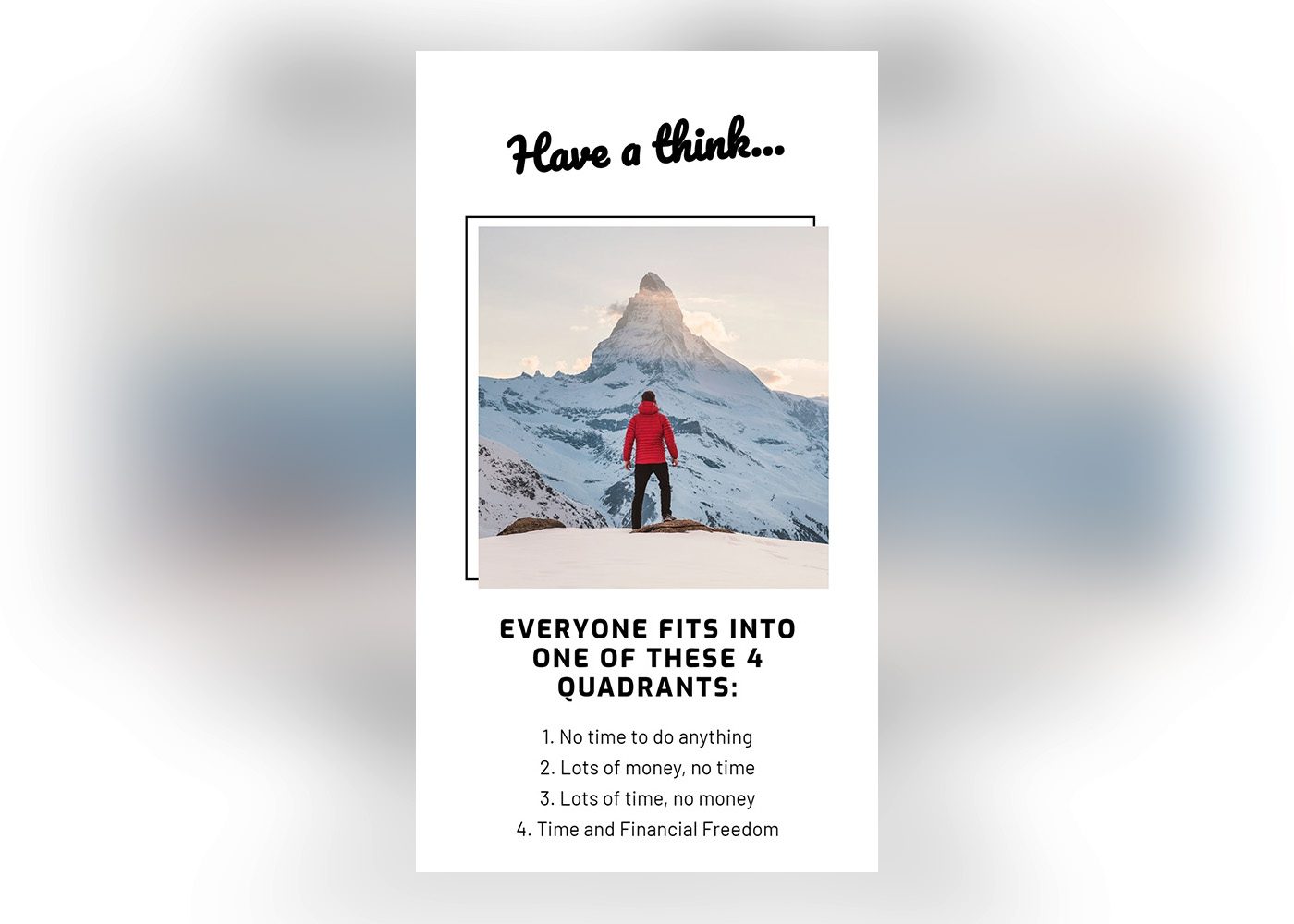 A motivational Instagram story maker with a man on on top of a mountain. Add your own picture to customize the post to your topic or area of business.
---
16. Creative Map Message Instagram Story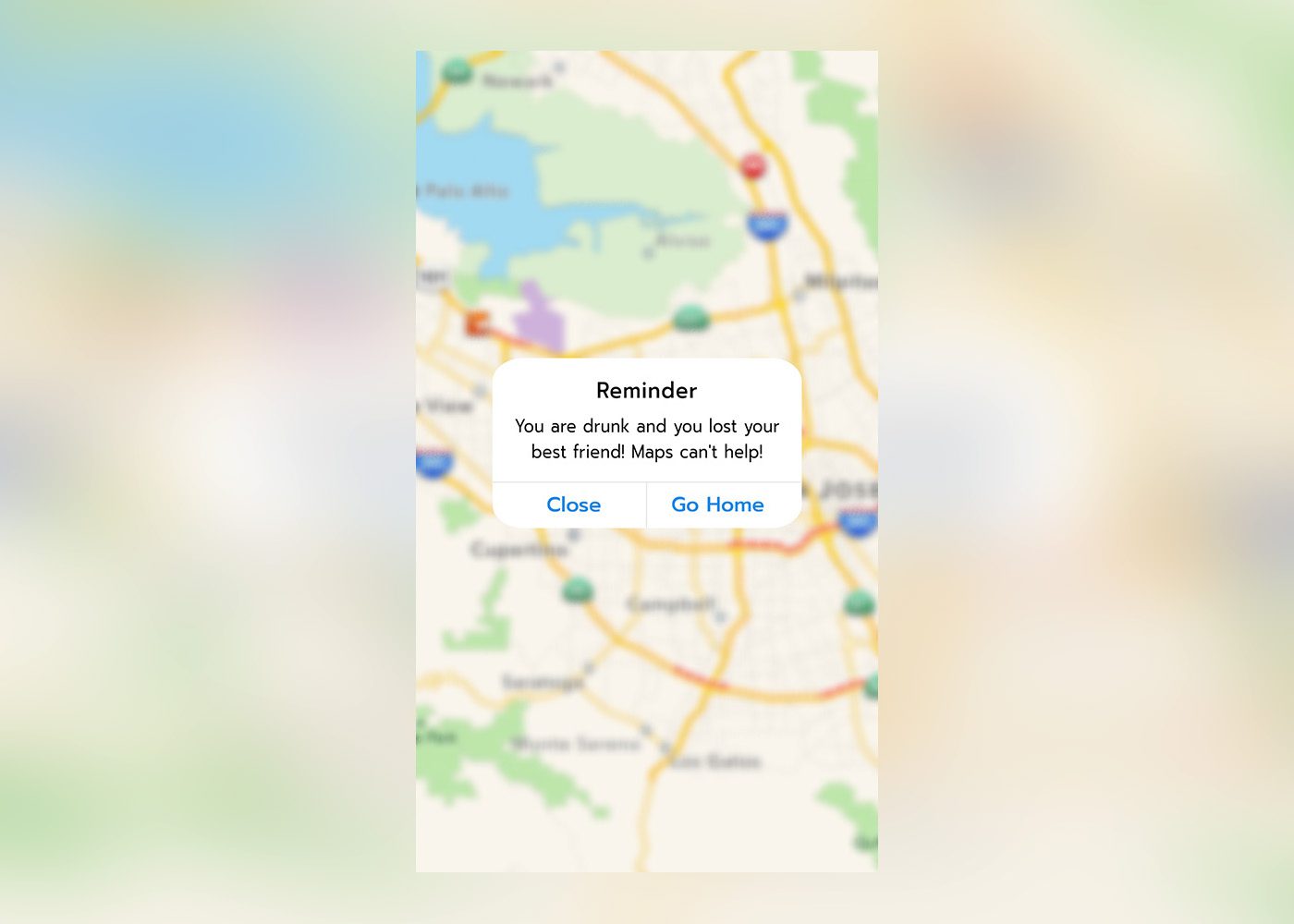 Use this creative Instagram story template for making an interesting social media post or story. Create your own custom IOS reminder or warning message on a blurred map background.
---
17. Funny IOS Message Instagram Story Template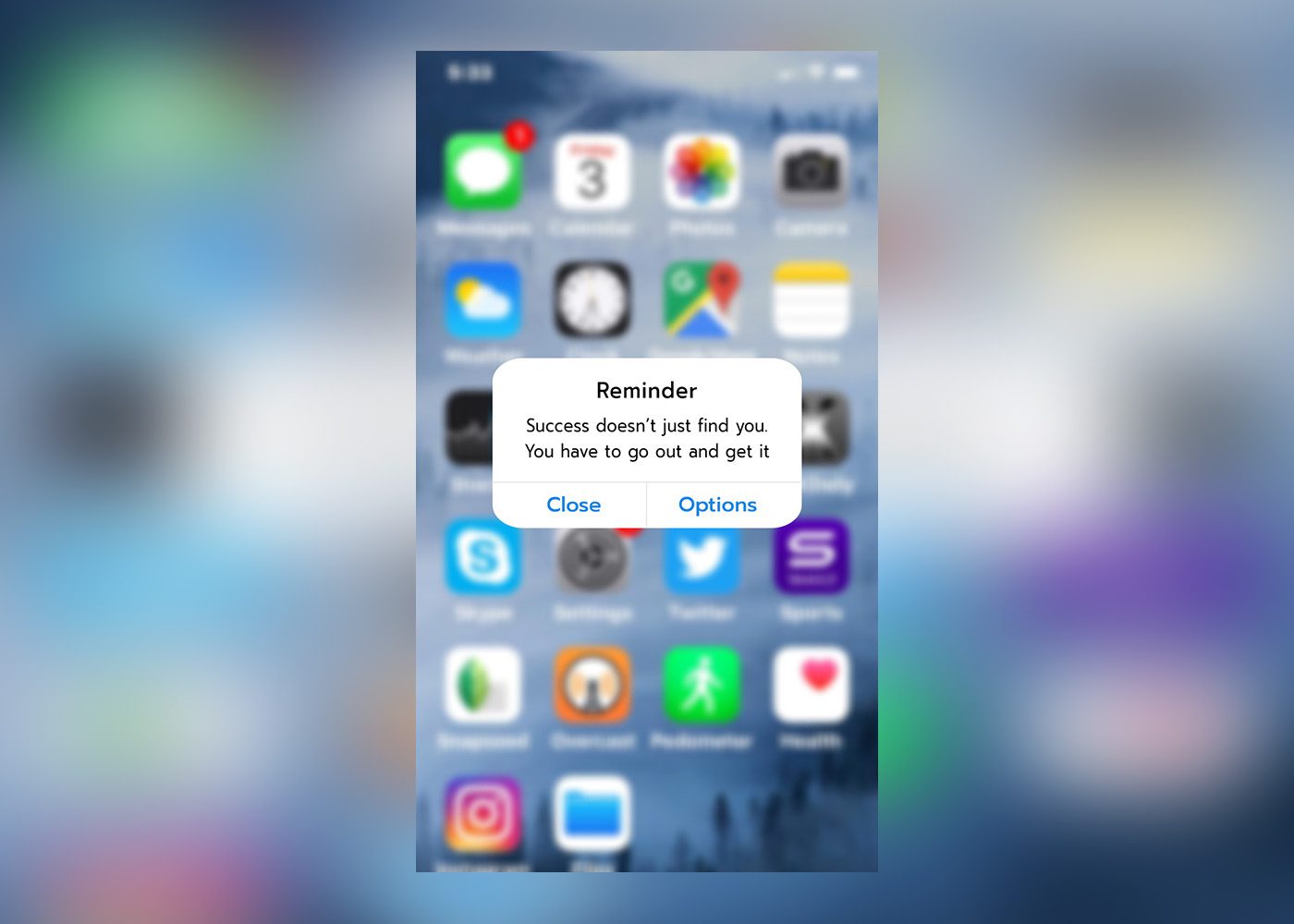 Make a creative Instagram story with this design template featuring your own reminder message on blurred iPhone background. Add a quote, funny saying or an interesting fact and make a an engaging and unique social media post.
---
18. Funny Selfie Warning Instagram Story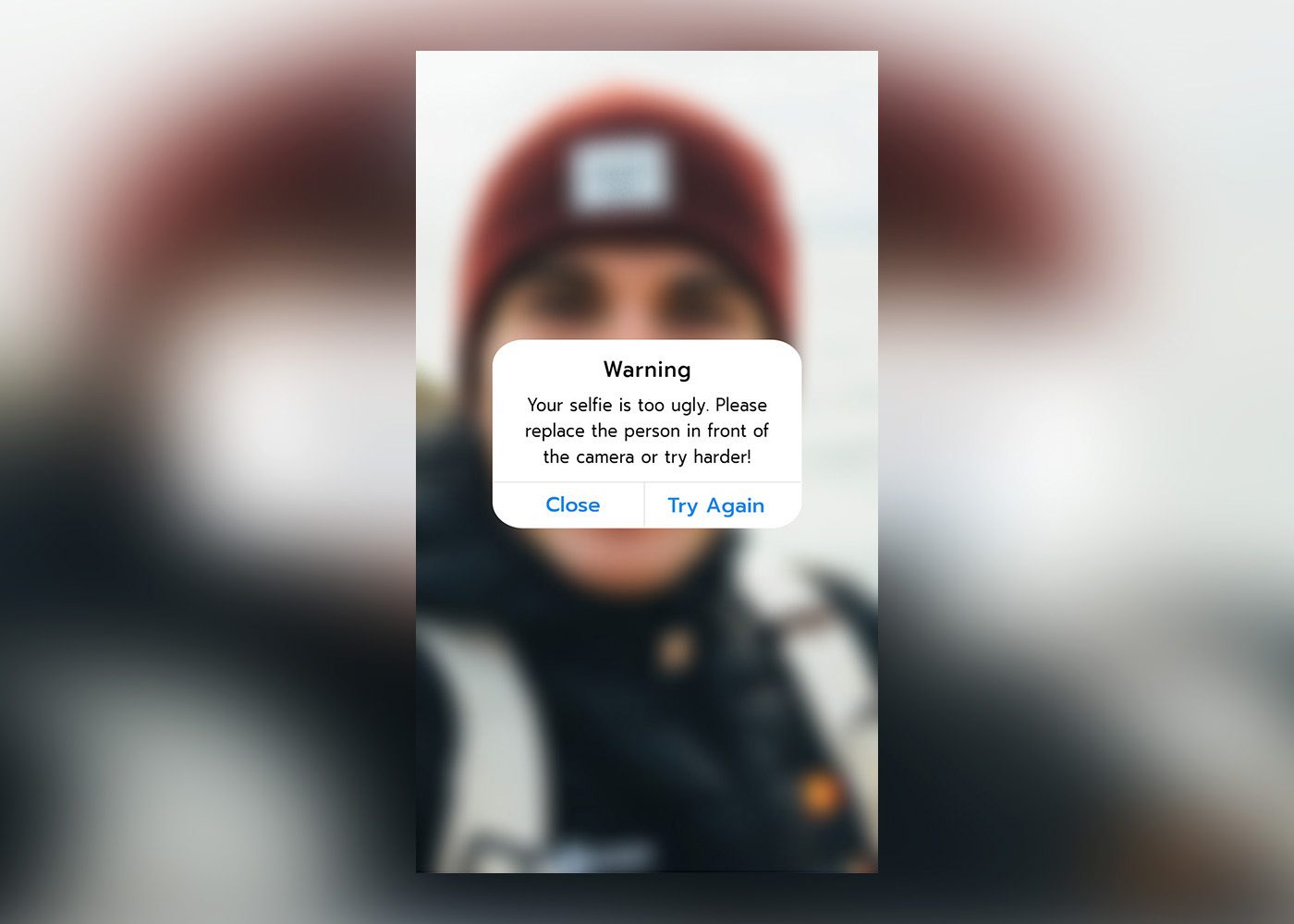 Make a funny Instagram story with this template featuring a funny "ugly" selfie message. Add your own photo and replace the text with your own message,
---
19. Birthday Celebration Instagram Story Design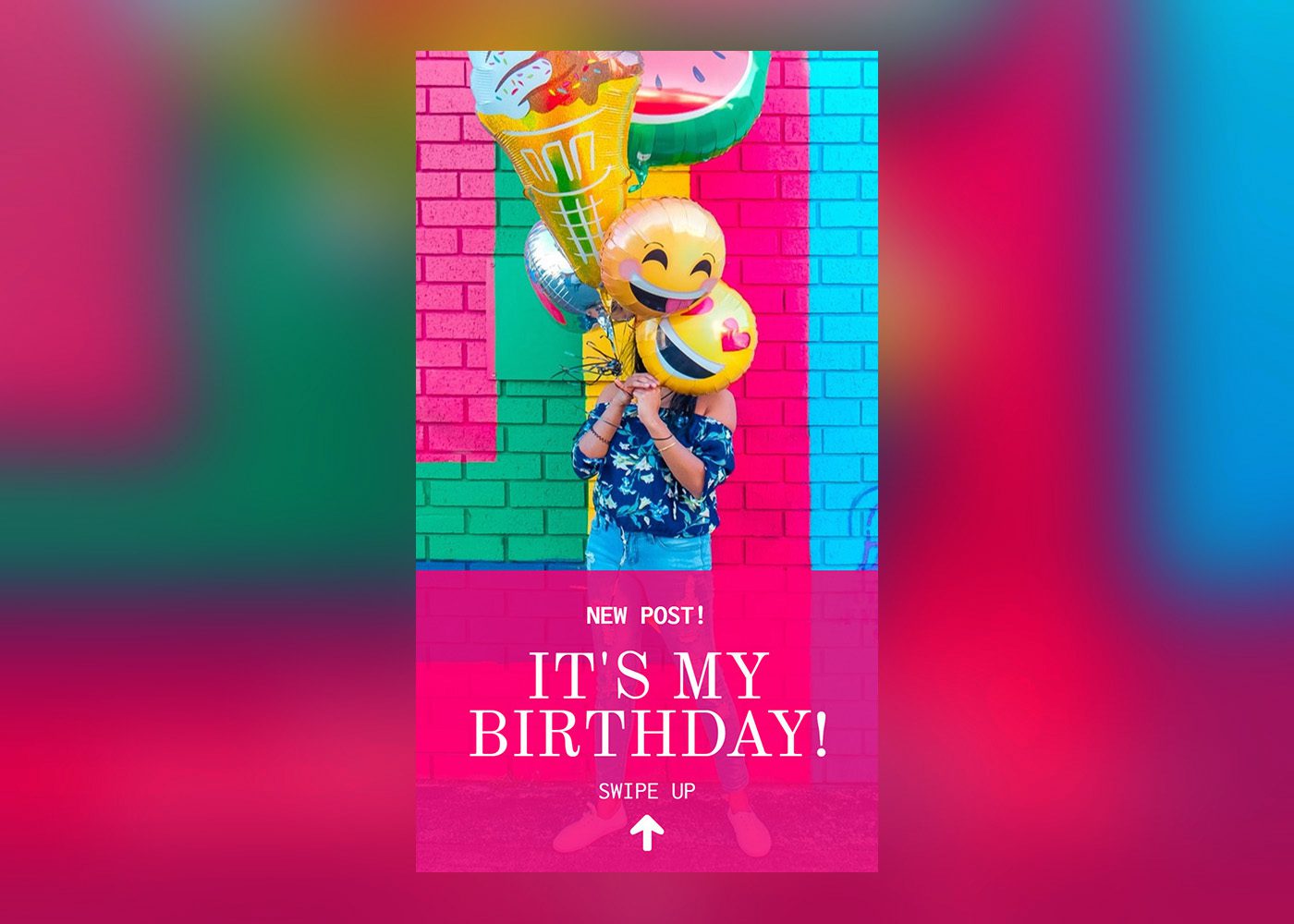 A Instagram story template for promoting your new blog post related to birthday or party. A woman holding colorful big balloons.
---
20. New Photoshoot Instagram Story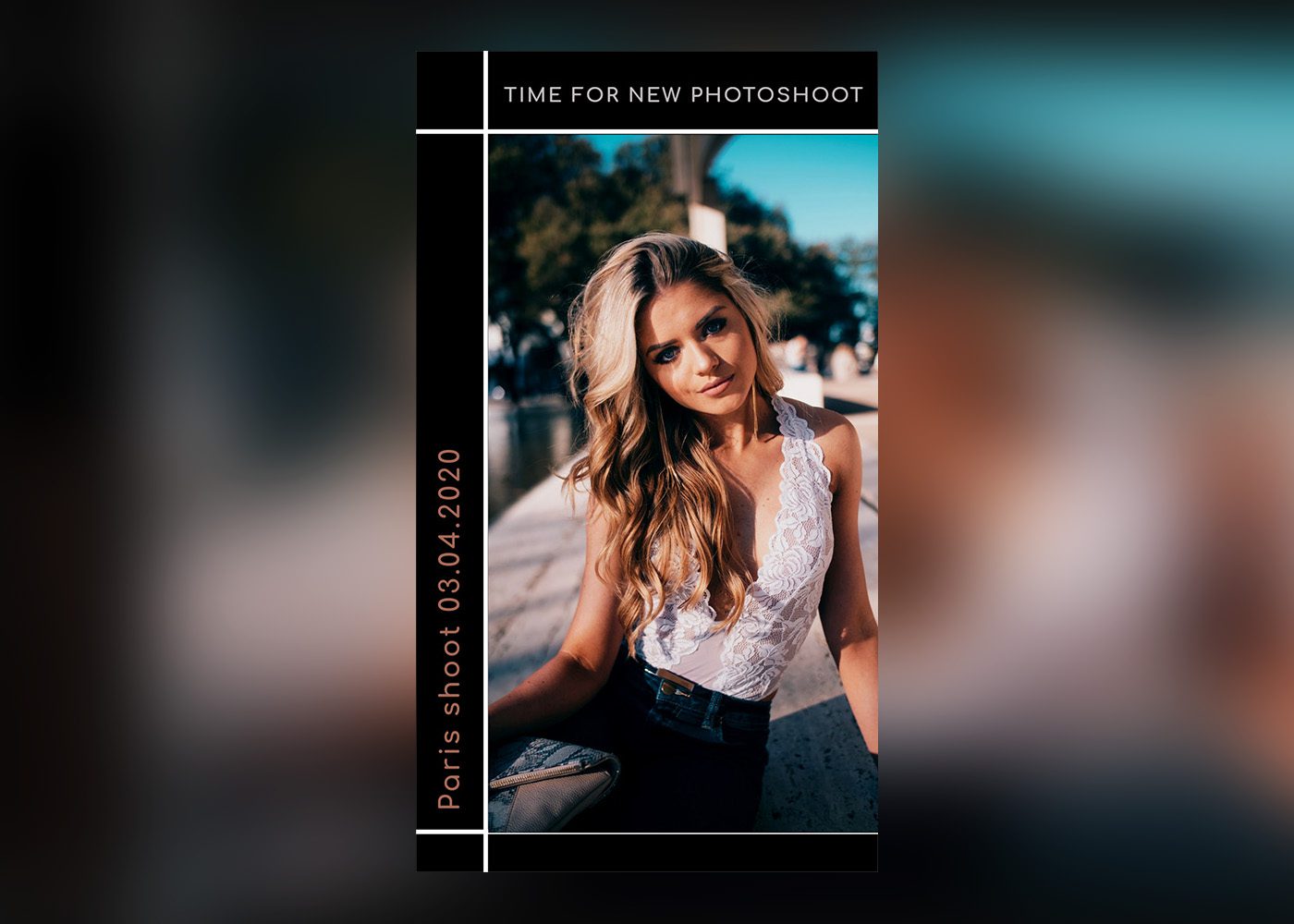 Show your best photo from the latest photoshoot with frames, add title text and make a perfect Instagram story.
---
21. Mourning Routine Instagram Story Design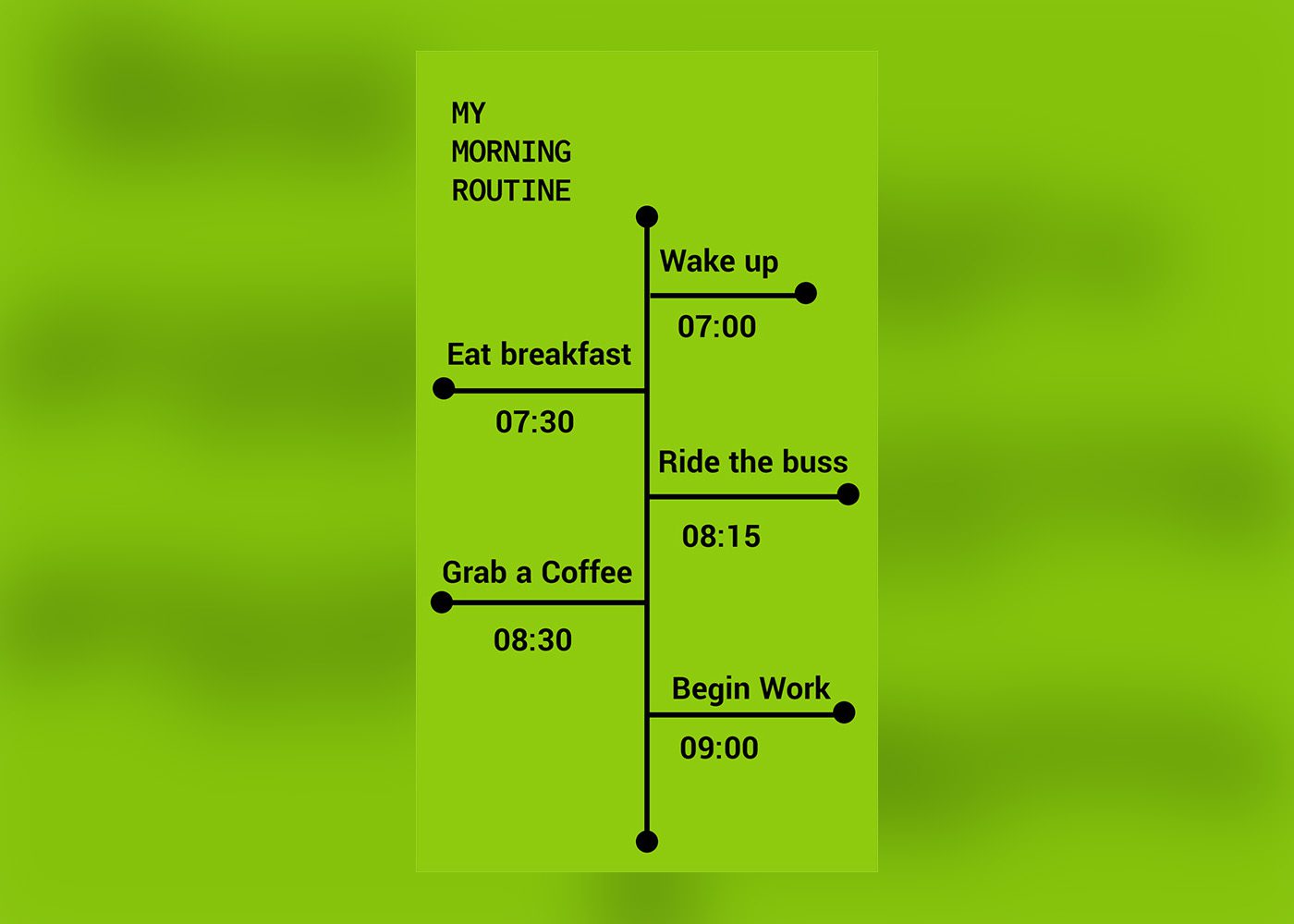 If you'd like to share your morning routine to your Instagram followers, then this is the best template for doing so! Make a small infographic design and replace the green with your favorite color.
---
22. Vacation Photo Instagram Story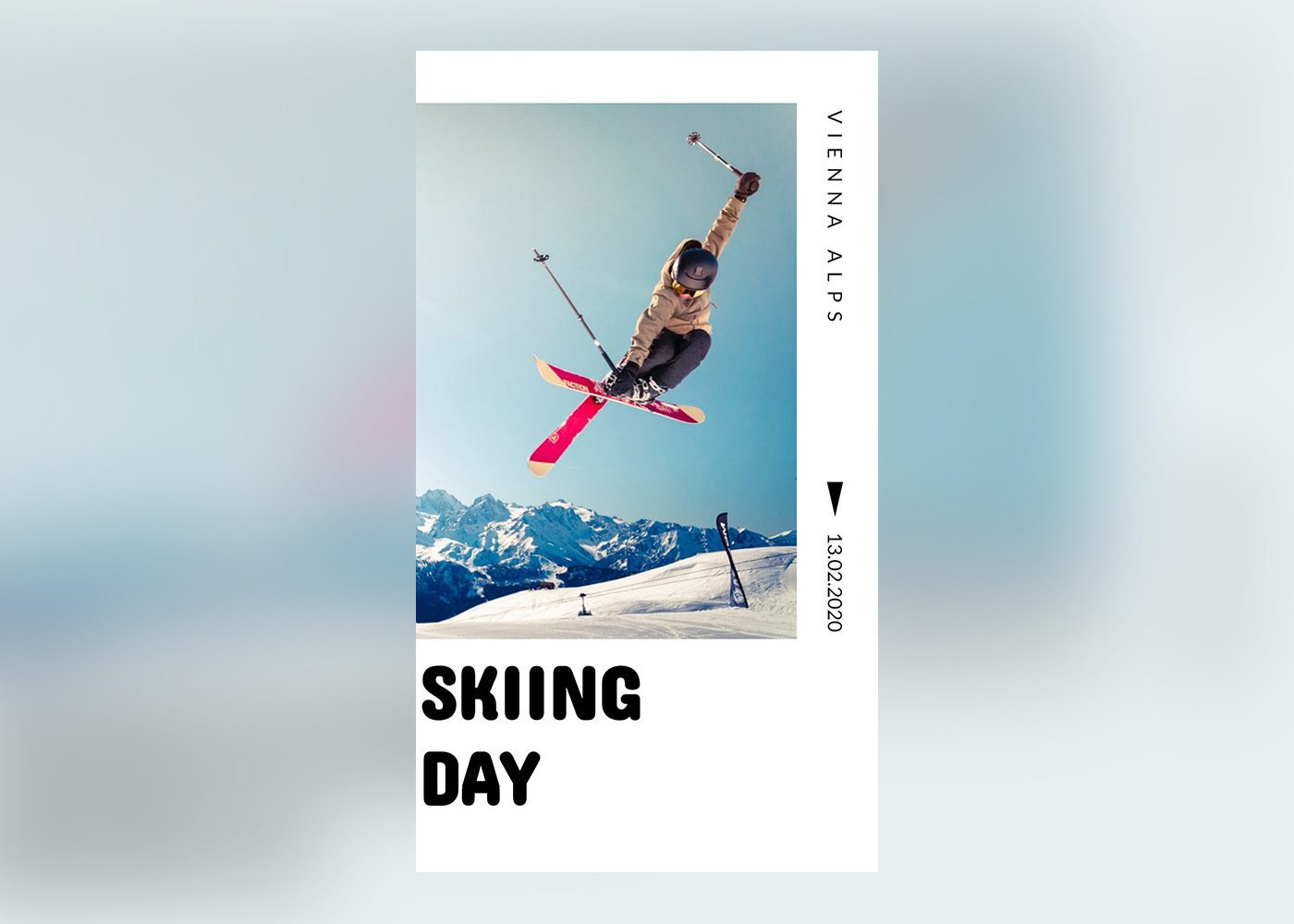 Skiing day at Vienna alps – use this Instagram Story Template for sharing your winter related adventures and images… and don't break a leg!
---
Conclusion
Didn't find a suitable template for your Instagram story?
No worries, you can always browse our entire collection of Instagram Story Templates or create your own design from scratch.
For more inspiration, be sure to visit Pinterest for more Instagram Story ideas.
Visualize your design Use a product mockup to showcase your design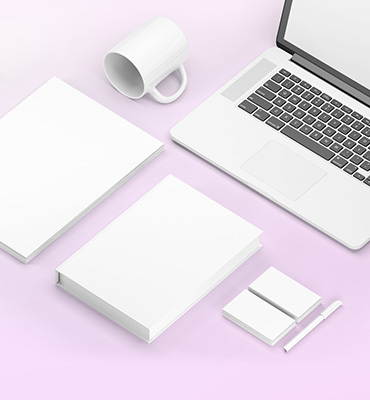 Create your design Use our templates to create delightful designs for any medium