10 Post Ideas for Social Media in December
•
November 30th 2021
•
6 minute read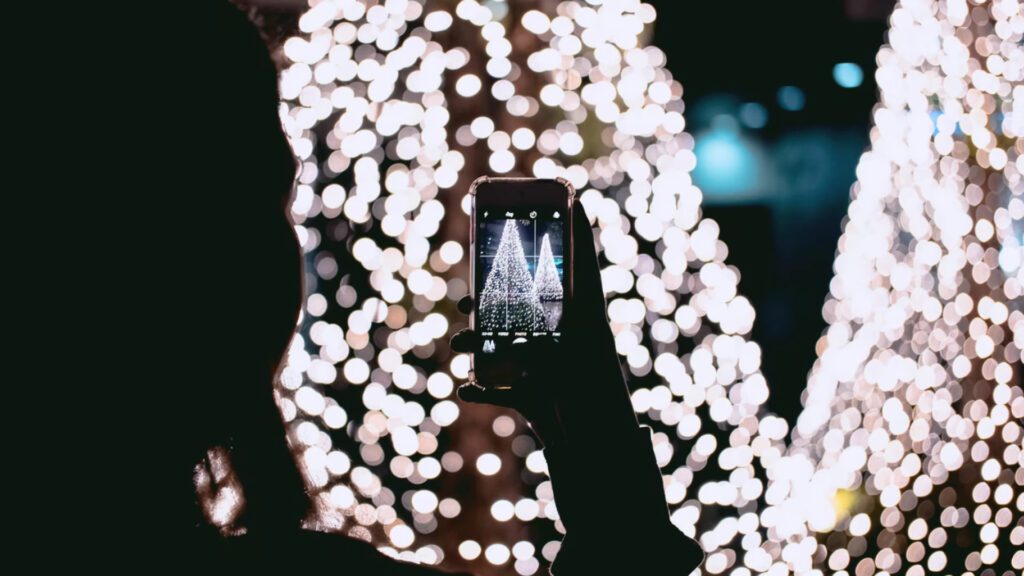 It's the last month of the year where sleigh bells supposedly ring and party hats come out! We're certainly enjoying the snow on our side of the world. We also hope those in the southern hemisphere are enjoying the sun as we bring you our monthly collection of what to share on social media in December. As always, our goal is to empower anyone to create world-class visual assets for their marketing needs. So let's dive into what we have this month for you!
NB: Each template is customizable to the size of the social media channel of your choice. Simply click on "Choose size" at the top right of the Design Maker and select which social media post/design size you'd like.
First, let's start with month-long themes for social media in December.
1. Write a Friend Month
With emails being a common form of communication today, it sometimes feels like a letter or postcard, or snail mail as some call it, has taken a big backstep. This December, why not bring letter writing to the forefront and celebrate Write a Friend Month? After all, a thoughtful handwritten note is a memory for all times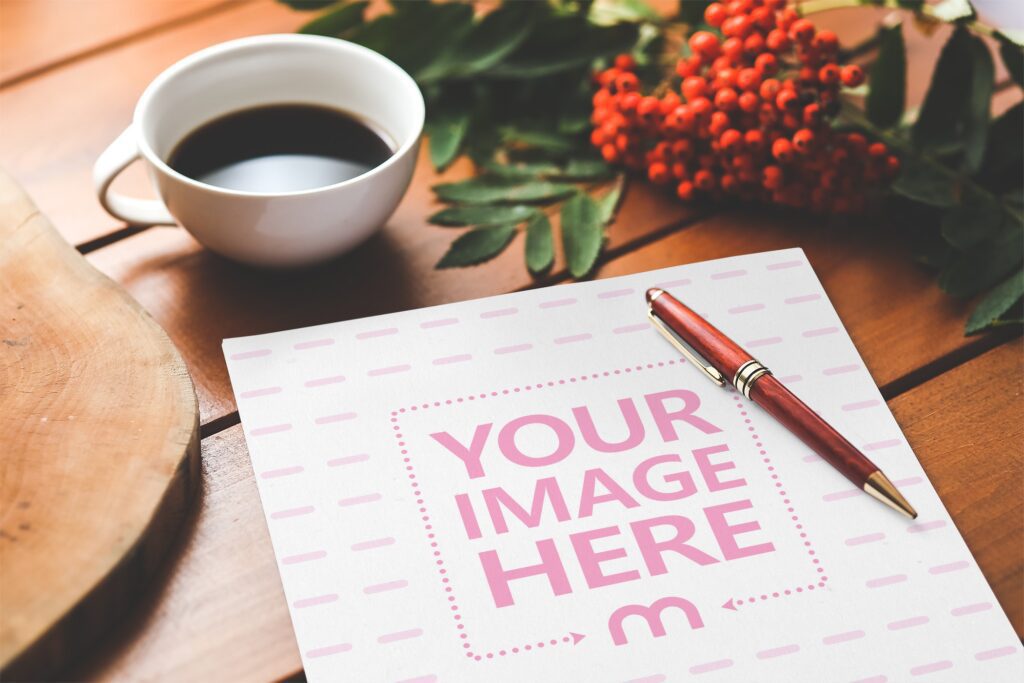 Add a picture of a hand-written letter to this mockup and encourage your audience to do the same.
PS: In addition to Christmas cards, here are some ideas for what you can do for Write a Friend Month.
---
2. Safe Toys & Gifts Month
Started by Prevent Blindness America, Safe Toys & Gifts Month is dedicated to encouraging everyone to consider the suitability of the toys they give as well as the skills and abilities of the child that receives them. Why? Because approximately more than 200,000 children are treated in the hospital for toy-related injuries each year.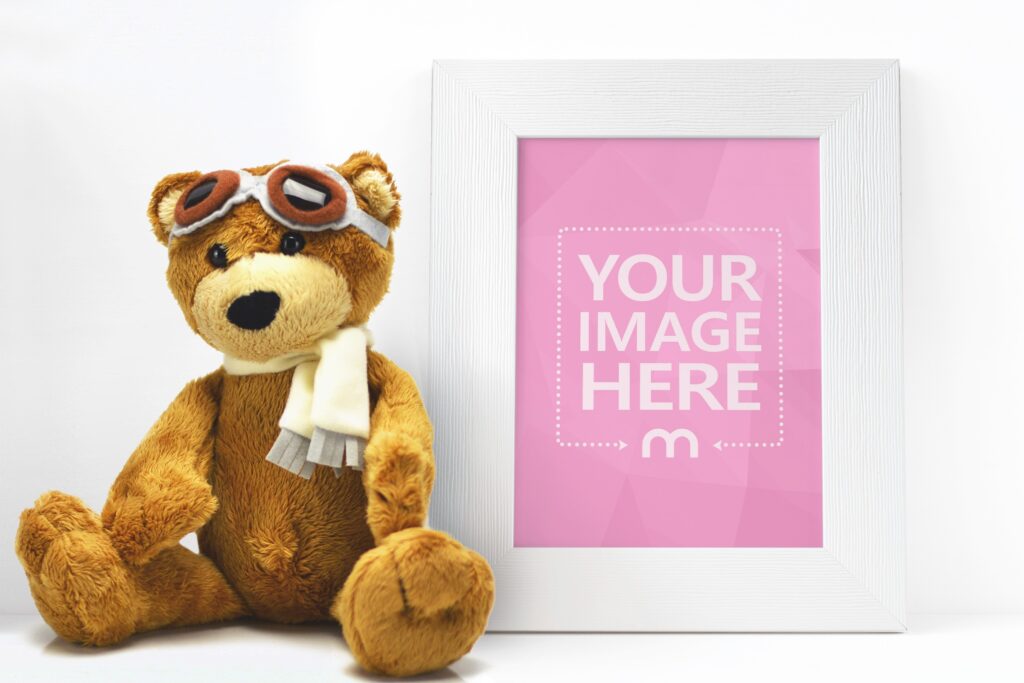 If your audience includes parents and/or people who buy gifts for children, perhaps you might want to share a reminder about considering the safety and age range of toys with this mockup. Add any message you want to the frame!
---
Next, let's take a look at (inter)national days and holidays to celebrate.
3. International Day of Persons with Disabilities – 3 December
​​"Disability inclusion is an essential condition to upholding human rights", which is why the UN observes the International Day of Persons with Disabilities on 3 December. With the recent pandemic showing the many inequalities that have been happening in the world, now sure is the time to "promote an understanding of disability issues and mobilize support for the dignity, rights and well-being of persons with disabilities".
How about sharing the work of disabled content creators and encouraging your followers to think about what life would be like if they were disabled to commemorate this day? Some content creators we think are worth following are Janiqua Williams, Emily Rose Yates and Bri Scalesse.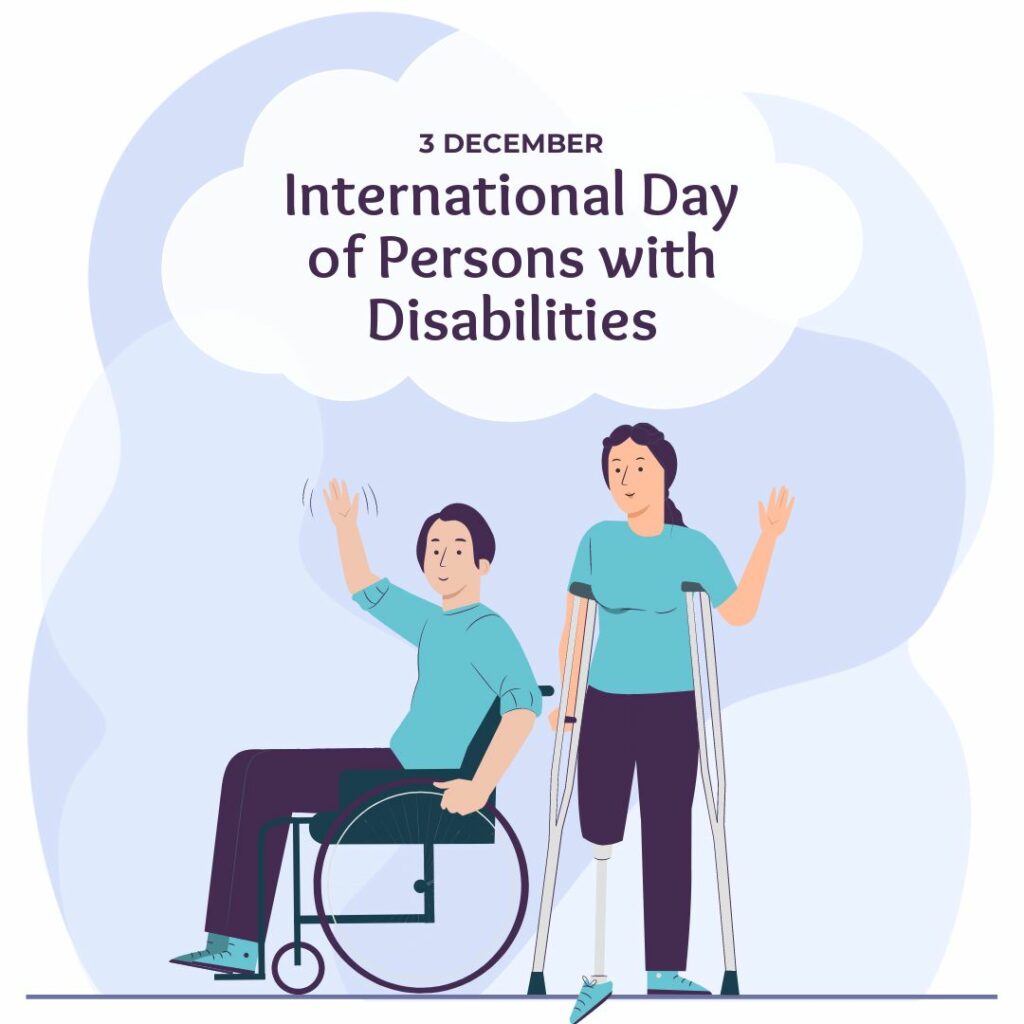 Here's our simple drag-and-drop Instagram post template that you can easily edit in our design maker.
---
4. Bartender Appreciation Day – 6 December
Started by Sailor Jerry Rum, 6 December is the day to appreciate your bartender! Whether you like a draft beer or a whiskey sour, you know you can always count on your bartender to be there for you when you need a drink. More often than not, they'll evenbe there when you need help. So don't forget to say thank you and leave a tip for the person on the other side of the counter.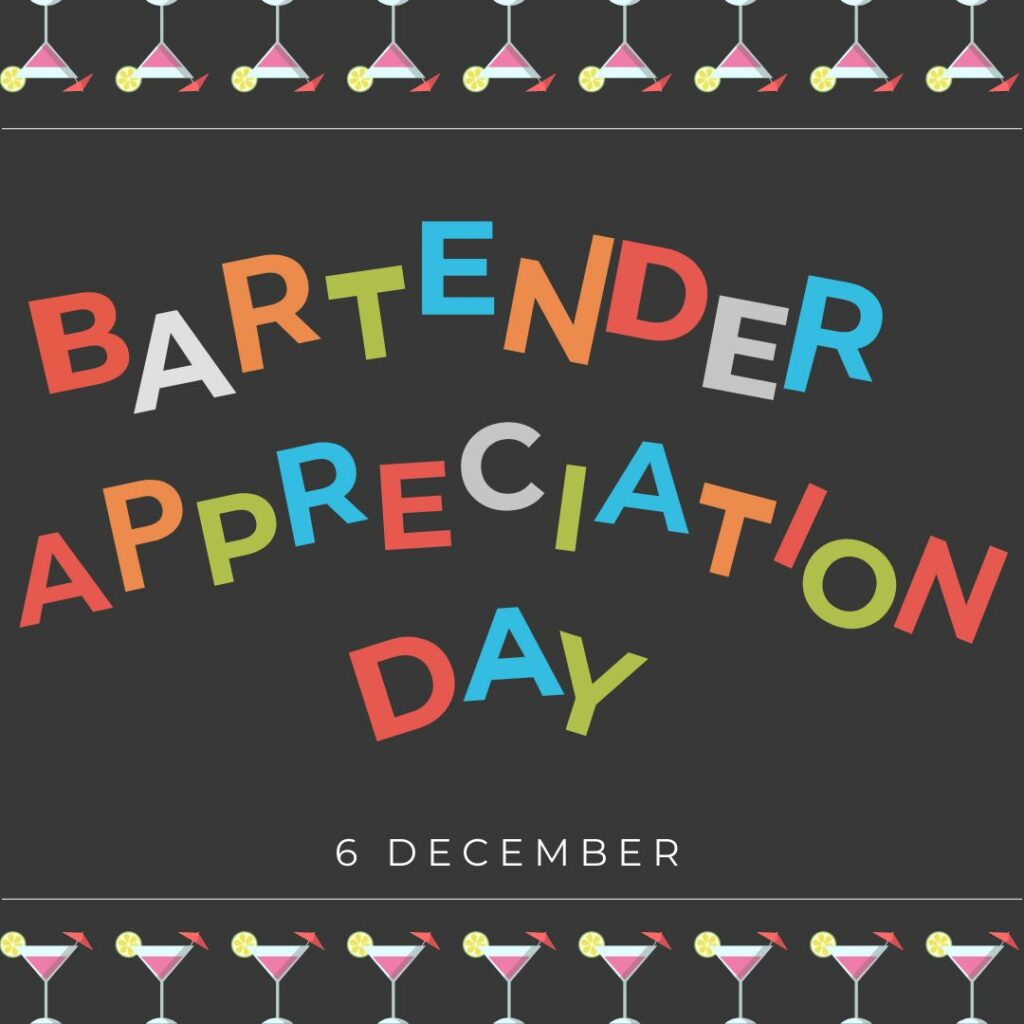 Wish bartenders a Happy Bartender Appreciation Day with our Facebook post template.
---
5. International Civil Aviation Day – 7 December
While many of us might know aviation as the awesome aeroplanes that get us where we want to go, there's a lot more to aviation than that! International Civil Aviation Day is celebrated each year on 7 December by the International Civil Aviation Organization to bring awareness to the "importance of international civil aviation to the social and economic development of States".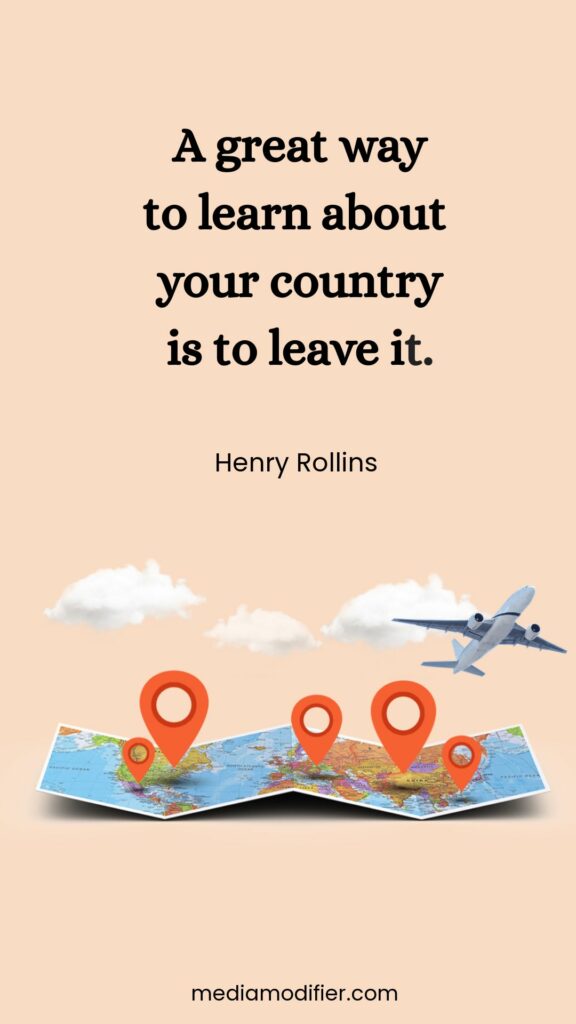 Commemorate International Civil Aviation Day by sharing your favorite travel-related quote on social media in December. You can also share your favorite memory of flying.
---
6. National App Day – 11 December
Created only 5 years ago, 11 December is now National App Day. With smartphones everywhere and being a device we often have with us, there's no doubt about the impact apps have had on our lives. Did you know that TikTok is the most downloaded app in the world? Well, now you do!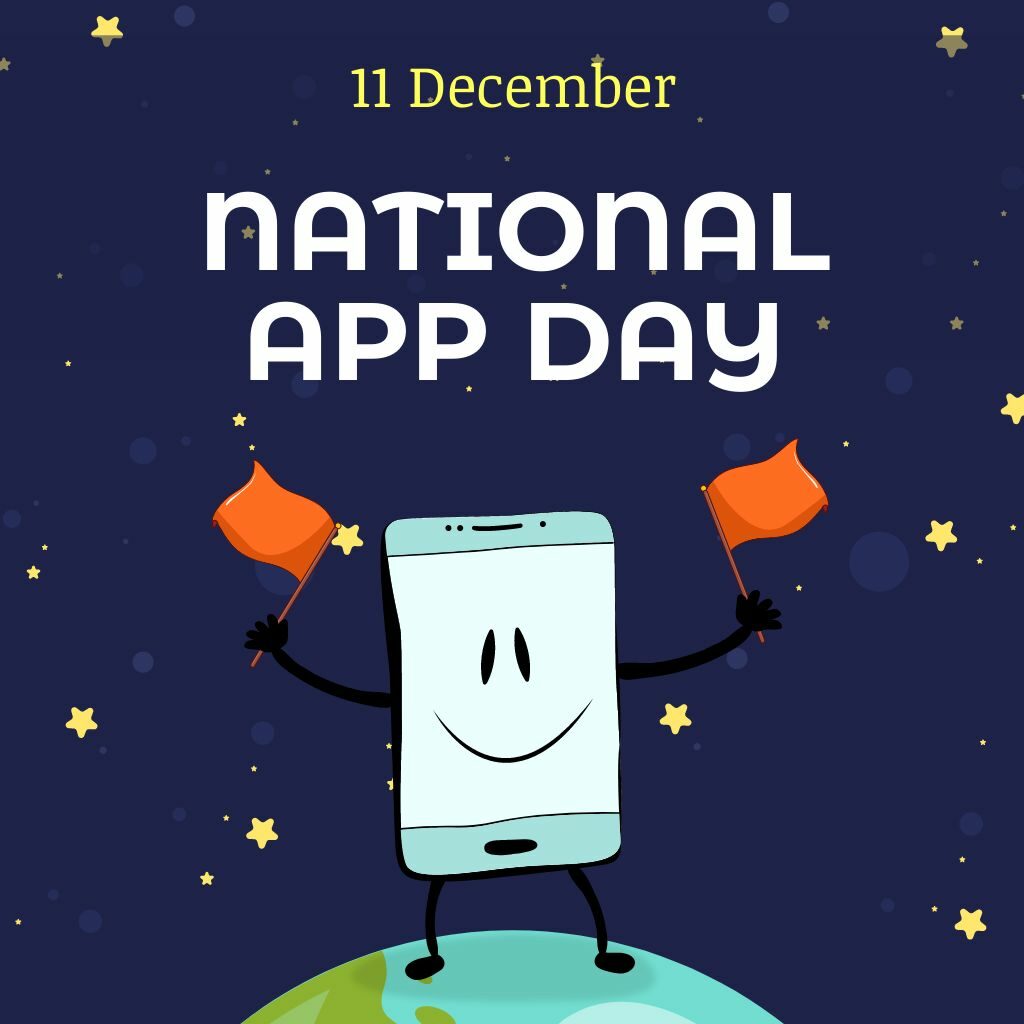 Celebrate National App Day by sharing some tips and tricks for apps using our Instagram post template.
---
7. National Ugly Christmas Sweater Day – 17 December
If you're not the biggest fan of Christmas, then National Ugly Christmas Sweater Day might just be your thing! It's meant as a day of "light-hearted fun and a day to be yourself and not that buttoned up corporate version of yourself you have grown to despise". Perhaps it's time to head down to your neighborhood store to see what you can find.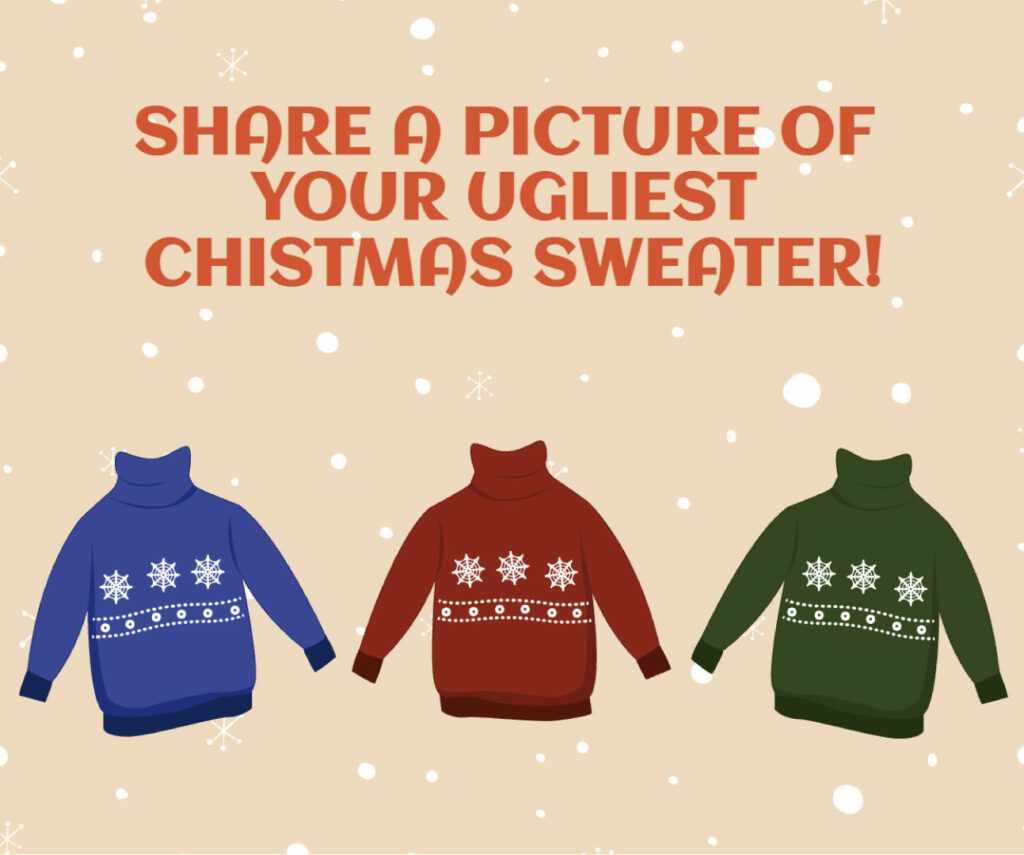 How about organizing a little virtual competition amongst your followers for who has the ugliest sweater today? Here's our Facebook post maker to help you out!
---
8. Winter Solstice – 21 December
It's time to celebrate the winter solstice – the "astronomical first day of winter in the Northern Hemisphere and the shortest day of the year". Around the world, the Winter Solstice is celebrated in many different cultures, for example, "the Hopi Indian Festival of Soyal, the Polish celebration of Gody, Greece's Brumalia celebration and the Hindu celebration of Makar Sankranti".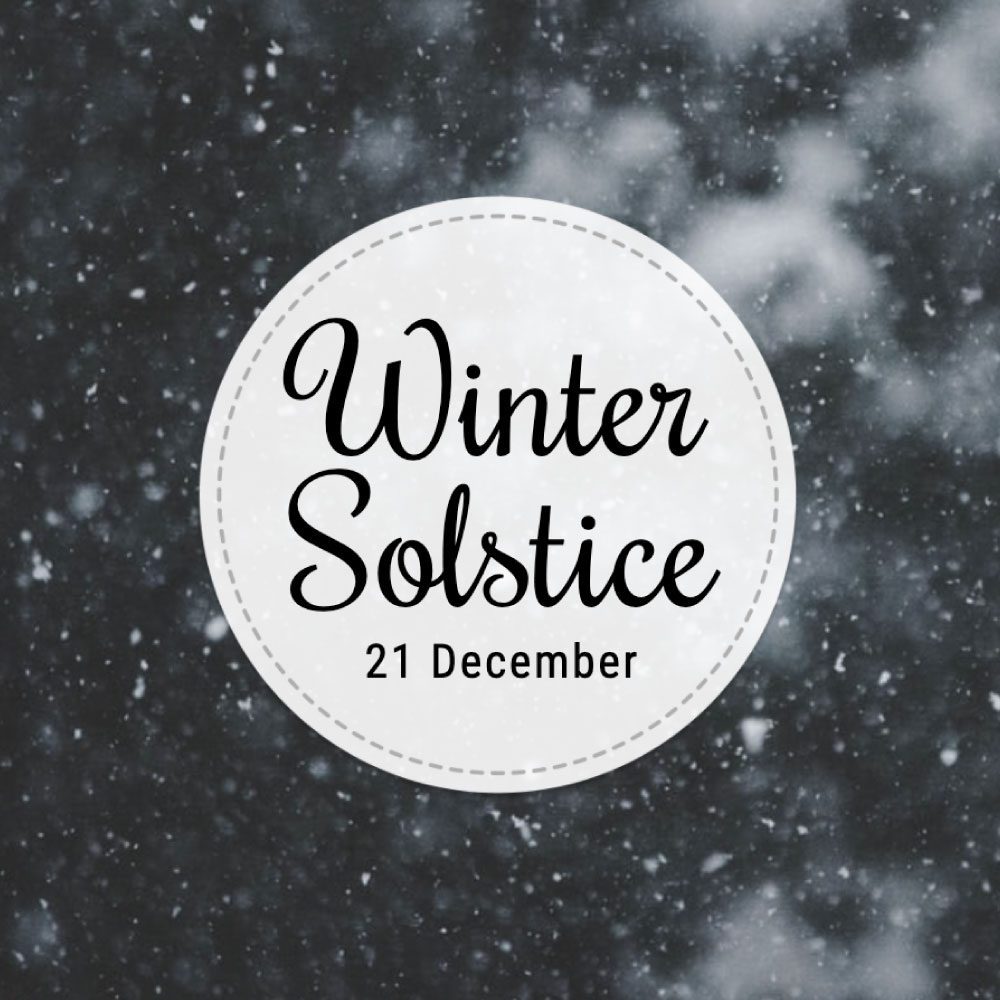 Celebrate the joy of Winter Solstice with your followers using our Instagram post maker.
---
9. Christmas – 25 December
Christmas, the one day that many have been waiting for, is officially here! Whether celebrated religiously or seasonally, it's a day many cherish to come together as a family or with good company. As you walk in a winter (or summer) wonderland, gather around the Christmas tree and exchange gifts, perhaps it might also be a good time to think about giving back!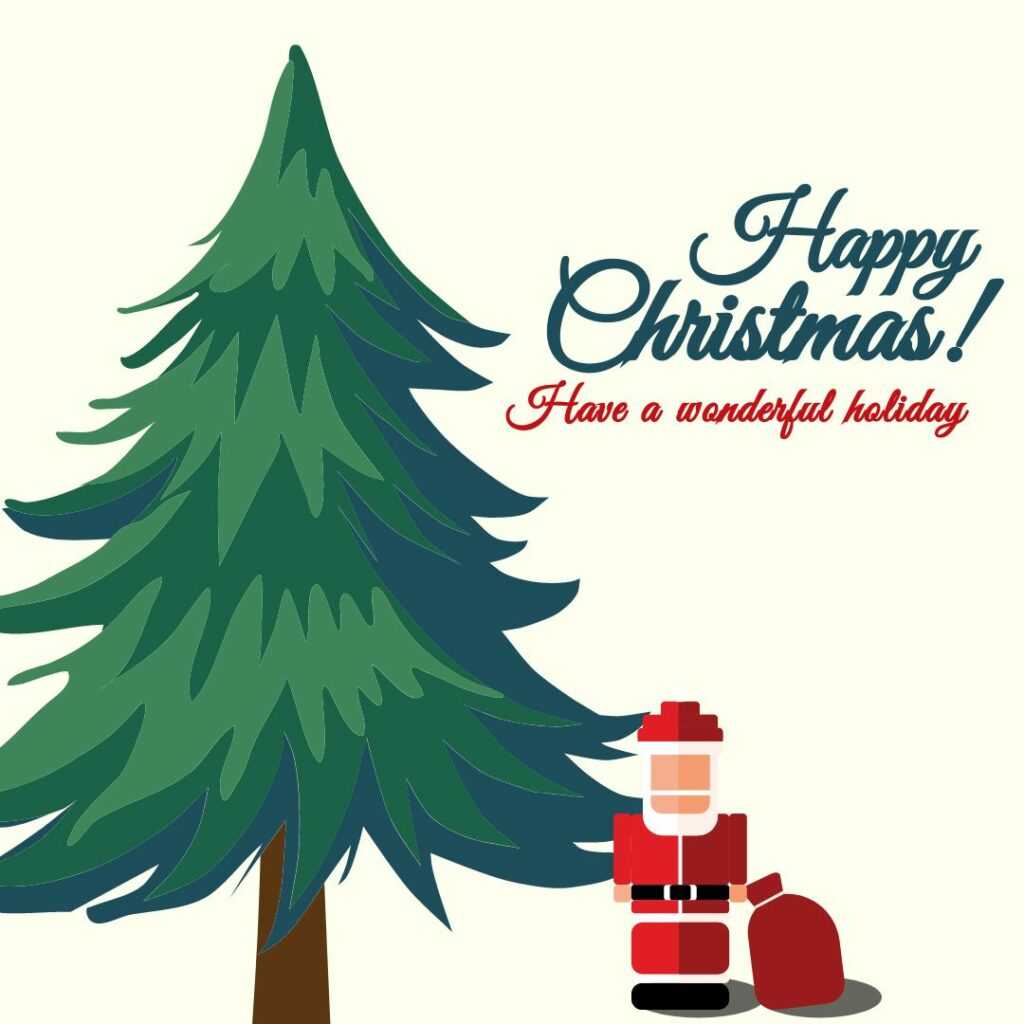 Use our drag-and-drop Instagram post maker to share the Christmas joy with everyone! And if you happen to need customized Christmas labels or Christmas cards, do check our mockup generator.
---
10. New Year's Eve – 31 December
Here we go, it's New Year's Eve! The day to remind us all that it's the end of 2022. Widely celebrated globally with festivities often beginning in the evening, it's the day to toast, eat good food, watch fireworks and perhaps make some resolutions for the next year!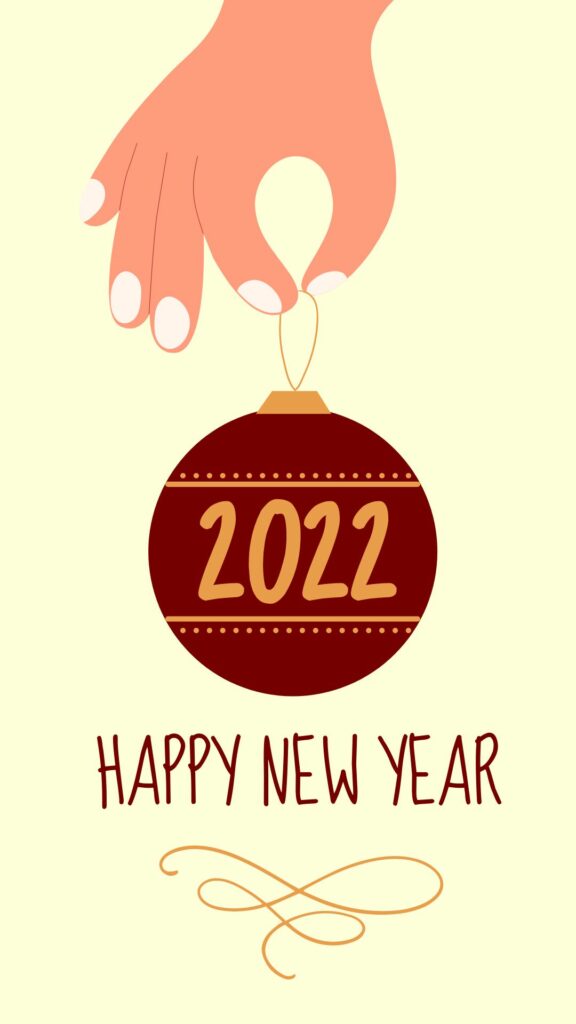 Share the joy of New Year's Eve with our Facebook post mockup that you can easily edit in our design maker.
---
We hope this helps you with your plan for social media in December, and that this year has been good to you! Do tag us on social media if you use any of our templates. We'd love to see how you commemorate these special events and days.
Visualize your design Use a product mockup to showcase your design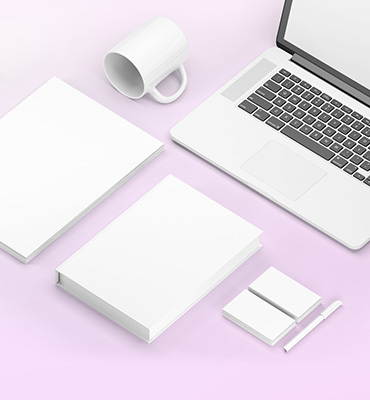 Create your design Use our templates to create delightful designs for any medium