10 Post Ideas for Social Media in October
•
September 29th 2021
•
6 minute read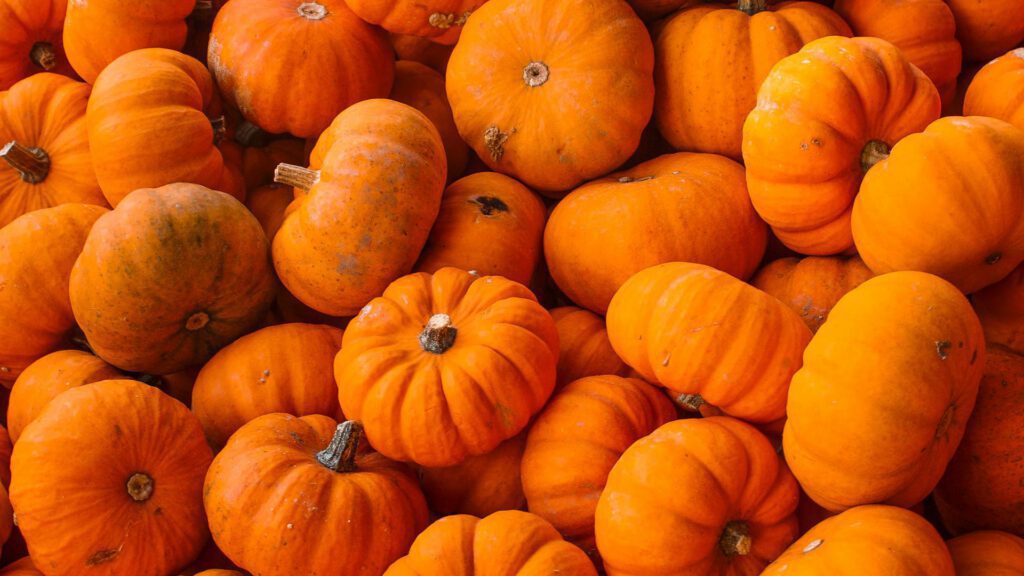 We're a tiny bit biased towards October because it's when Halloween happens! That and more, it's time for our monthly roundup of what you can share with your audience on social media in October. One of our aims is to help you create world-class visual assets for your marketing. Let's get started with our month-long themes and a very apt week-long theme.
NB! Each template is customizable to the size of the social media channel of your choice. Click on "Choose size" at the top right of the Design Maker and select which social media post/design size you'd like.
1. Adopt-A-Dog Month®
Firstly, October is Adopt-A-Dog Month®! American Humane has been celebrating this month since 1981 "in an effort to help the estimated 3-4 million animals waiting in shelters every year get the loving, forever homes that they deserve". Lately, more and more animals around the world are left homeless. As a result, a common saying that has been going around is "adopt, don't shop".
For your social media in October, advocate this cause with our template! And if anyone needs some convincing on why they should consider adopting a dog, here are 10 reasons why.
---
2. Computer Learning Month
Another month-long theme we think is worth mentioning is Computer Learning Month! With computer literacy rates differing across the world and technology becoming a major part of education. Therefore, this sure is a good time to share the knowledge of technology with everyone around you. Especially those still in school and the elderly.
Have some technology tips up your sleeve? Why not write a blog post about them and use our Facebook post template to share the post on Facebook.
---
3. Emergency Nurses Week on 10 – 16 October
In recent times, our fellow medical and frontline workers have been nothing short of heroes with their devotion to helping everyone. That's why we feel it's important to recognize and celebrate our emergency nurses this Emergency Nurses Week and Emergency Nurses Day (13 October). Let's thank all our nurses out there for everything they've done for us.
Express your gratitude for emergency nurses with our Instagram post template. And don't forget to use the hashtag #ENWeek!
---
4. International Coffee Day – 1 October
Love coffee? Then you're going to love 1 October because it's International Coffee Day! It's a great day to drink a cuppa and enjoy its lovely aroma. In addition, it is also the day when the International Coffee Organization will launch 'Coffee's Next Generation'. This a global initiative targeting talented and motivated young people and entrepreneurs in the coffee sector.
Raise your cup and celebrate the joy of coffee with your followers with our easy-to-use, and slightly cheeky, LinkedIn post template.
---
5. World Teachers Day – 5 October
Have you ever had a teacher that touched your life through your school years? In that case, it's time to celebrate our teachers this World Teachers Day on 5 October! The theme set out by the UN this year is "Teachers at the heart of education recovery". Meaning, it is aimed at focusing on "the support teachers need to fully contribute" to education recovery due to our pandemic times.
Celebrate the wonder of teachers with our drag-and-drop Facebook post template you can easily edit in our design maker.
---
6. World Mental Health Day – 10 October
This 10 October, let's come together "to raise awareness of mental health issues around the world and to mobilize efforts in support of mental health" for World Mental Health Day. Recent times have indeed shown us that mental health is just as important as physical health. With this year's theme being "Mental health care for all: let's make it a reality", why not share some resources or positive stories with your followers?
Show your support for the importance of mental health with our easy-to-use Instagram post template.
---
7. Dictionary Day – 16 October
Yes, there is such a day as #DictionaryDay! It takes place on 16 October because it's the birthday of Noah Webster. He is "considered by many to be the father of the American dictionary". "This special day celebrates language, emphasizes the importance of learning, and encourages readers to use the dictionary to improve vocabulary".
How about challenging your audience this Dictionary Day to a word game on your Instagram Story?
---
8. International Chefs Day – 20 October
Food is a part of our daily lives. So, we ought to thank the chefs who make it for us! Be it those at restaurants, or even those at home. Created in 2004 by the late chef Dr. Bill Gallagher, International Chefs Day on 20 October is the day to celebrate this wonderful profession and the people in it. This year for International Chefs Day, Worldchefs is intending to "emphasize sustainability and the environment to ensure a healthy planet for future generations" and "teach children about the impact that production and consumption of food have on the environment".
Thank chefs and encourage healthy eating amongst everyone on your social media in October.
---
9. United Nations Day – 24 October
On this very day in 1975, the United Nations officially came into being with the signing of the UN charter. "There is no other global organization with the legitimacy, convening power and normative impact of the United Nations". There are so many events happening around the world lately. Therefore, "the urgency for all countries to come together, to fulfil the promise of the nations united, has rarely been greater."
Use our drag-and-drop LinkedIn post template show your support for all world peace and the protection of human rights globally.
---
10. Halloween – 31 October
Finally, the best part of October is here: Halloween (told you we're a little bit biased)! Halloween "originated with the ancient Celtic festival of Samhain, when people would light bonfires and wear costumes to ward off ghosts". Today, it's celebrated as a secular holiday and is associated with activities such as trick-or-treating, dressing up in costumes and playing harmless pranks.
Share the joy of Halloween with our Instagram template that you can easily edit in our design maker. (Who doesn't love cats, right?)
---
We hope this helps you with your social media in October! Do tag us on social media if you use any of our templates. We'd love to see how you commemorate these special events and days.
Visualize your design Use a product mockup to showcase your design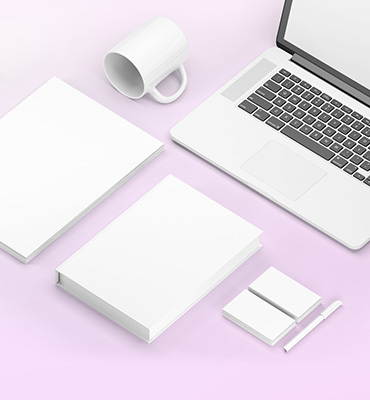 Create your design Use our templates to create delightful designs for any medium