How to Get Started with a Print-on-Demand Business
•
May 20th 2021
•
7 minute read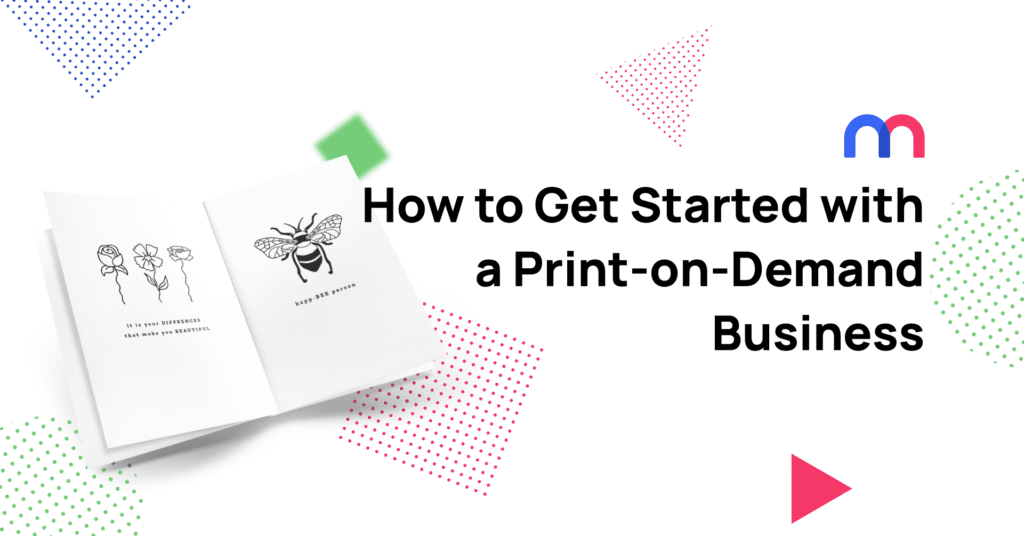 Print-on-demand (POD) is a popular order fulfilment method where the design is printed on merchandise once an order has been made. It's a win-win situation for both entrepreneurs and customers. The customers get exactly what they want and business owners don't have to keep large stocks of every design, some of which will never be sold. Let's take a look at how to get started with your print-on-demand business.
Is print-on-demand for me?
The short answer is most likely, yes. The long answer is that POD has been growing in popularity and according to Forbes' predictions, online shopping and a thirst for personalization won't be going anywhere in the near future. People have become used to making their purchased virtually, and e-commerce has paved the way for POD. Online, consumers have access to almost everything in the planet, so they expect a huge assortment of products.
POD allows you to either:
Offer dozens of designs and print them once an order is made. No huge inventory!
Allow customers to design their own product which you can then print and ship
How does POD work?
Nowadays, you have so many service providers through whom you can set up your print-on-demand business within minutes. All you have to do is create a design, upload it to your chosen platform and set up marketing. They'll print every order and ship it out.
Of course, you have the classic t-shirt stores where you can bring a USB with your design on it and they will print it for you, but doing it online is so much less time-consuming.
Some recommended print-on-demand business platforms are: Printify, Printful, Spod and Teelaunch, but as mentioned, there are very many out there. It's best to do some research yourself to see who offers the best rates, fastest production, best shipping times, suitable product range etc.
1. Getting started
Before even choosing a company, you need to figure out what you want to sell. Is it face masks, t-shirts, phone cases, hoodies, mugs or something else? Are you focusing on a niche or targeting a wide audience? Both have its pros and cons.
You can validate your idea using Google Trends and social media. Look at what people are searching for, both product and theme wise. If no one is searching for your idea, your product might be too niche.
Here's a practical example for a "custom face mask" search. A lot of print-on-demand businesses offer face masks. And yes, they were unimaginably popular in March-July 2020, but have since died down to almost pre-pandemic levels.
On the other hand, the popularity of graphic t-shirts seems to be rising over the past couple of months. Is this trend coming back?
2. Design your products
Then comes the best (and most crucial) part – design!
Some will have sample illustrations, text boxes or graphic elements that you can use, but let's be honest – your customers want to see something more unique.
You can use Photoshop, Illustrator, Affinity Designer or other similar software for creating you design. This is great for professional designers, but creating something unique doesn't have to be that difficult or expensive.
Online drag & drop design tools are so much easier to use and affordable for small business owners. There are also plenty of templates available for when you want to create a limited edition design for a holiday like mother's day. Check out some t-shirt design inspiration here.
If you're not sure how something would look, you can always test it on a mockup of your future product. This will help you figure out the placement of your design and help visualise potential mistakes.
For example, I want to create a t-shirt with the above design. Using mockups, I can easily identify what color t-shirt works with the design. I can safely eliminate colours like beige and grass green because you can't read the text.
Technical requirements
Most services allow you to upload .jpg or .png files. Make sure you save your design with the highest quality and size possible. Low resolution design = low resolution print = unhappy customers.
Generally, illustrations look sharper than photos when printed, but both are perfectly acceptable. If you are doing an illustration, use a transparent background. Otherwise the background of your design and the color of the fabric might not match.
Have a read through the technical requirements or your chosen service as well. Do they operate in RGB or CMYK? Do they have a maximum size? You'll find answers to all your questions in their FAQ pages.
3. Set up your store & choose products
Once you feel like you have enough designs and have a vision for your business, it's time to set up your products. You can do this straight at the print-on-demand platform you've chosen, but there's a lot to think about before making a decision.
What material do you want?What colour should the fabric be? Where do you want the design placed? Do you want socks that are all one color or should the heel and toes be different? When you've decided, just upload your file and preview before saving.
Then, you'll need to name each product, write descriptions and choose the mockup preview you want people to see.
It's recommended you test order one or two of each item in your store to make sure everything looks and feels good. Your design might bleed on particular materials or not work on certain colours.
For example, you might have ordered this..
But it ends up looking like this..
Better safe than sorry!
4. Set up your sales channels
Your products, designs and catalog are ready to go! All you need is a sales channel.
Each printing service has supported sales channels that you can use to actually well, sell your products. Some of the most common ones are Shopify, Etsy, Wix, eBay and WooCommerce, but check with your POD provider before setting up.
Then, follow the instructions depending on your chosen integration. In Shopify, you'll be able to connect the catalog and quickly design your online stop. For WooCommerce, you'll have to already have a self-hosted WordPress site. You'll find instructions for each when you sign up.
5. Start marketing your print-on-demand business
Unfortunately, products don't sell themselves. As much as I wish they would. You'll have to create a marketing strategy based on your target audience and advertise your products. Create Facebook & Instagram pages, host an opening sale and tell everyone you know to share the news.
Getting the first customers and building is usually the hardest part. It'll get easier when you've built a small customer base who love your products and write reviews.
6. Sit back and relax
Okay, maybe don't relax completely. You'll continuously have to work on creating new designs and getting more customers through your marketing channels. But at least you don't have to worry about shipping and inventory! That's the beauty of on-demand printing.
Share your print-on-demand business' link in the comments. We'd love to take a look and support talented small businesses!
Visualize your design Use a product mockup to showcase your design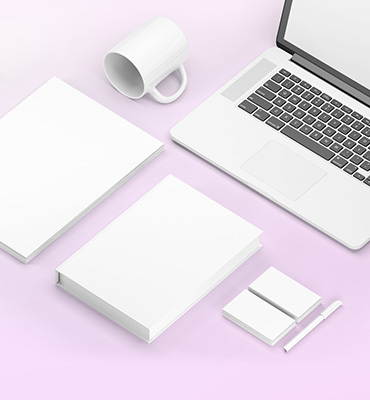 Create your design Use our templates to create delightful designs for any medium