35 Best Branding Stationery Mockups
•
February 5th 2020
•
4 minute read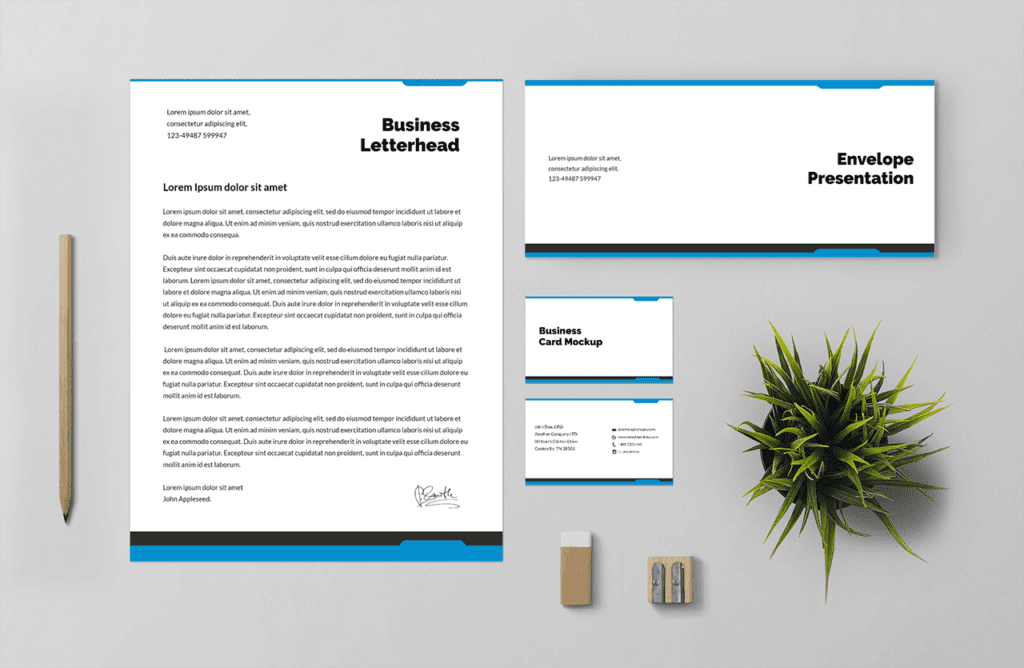 Every company wants to look good and these stationery mockup templates will help you quickly showcase your brand visuals in no time.
It doesn't matter on which side of the ocean you are, there are plenty of mockups for European A4 size paper (210x297mm) and the US version (8,5×11).
Simply scroll down and find a template you like: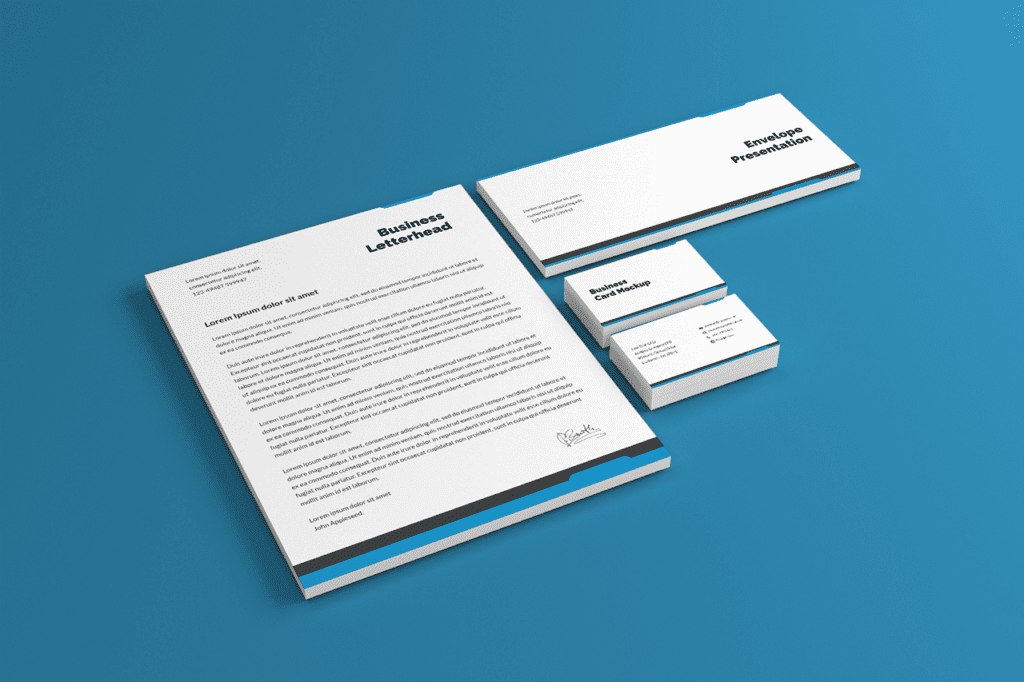 3D stationery branding mockup template for US size 8.5×11 inch letterhead, #10 envelope and standard business cards front and back. Easily change the background color to match your brand.
---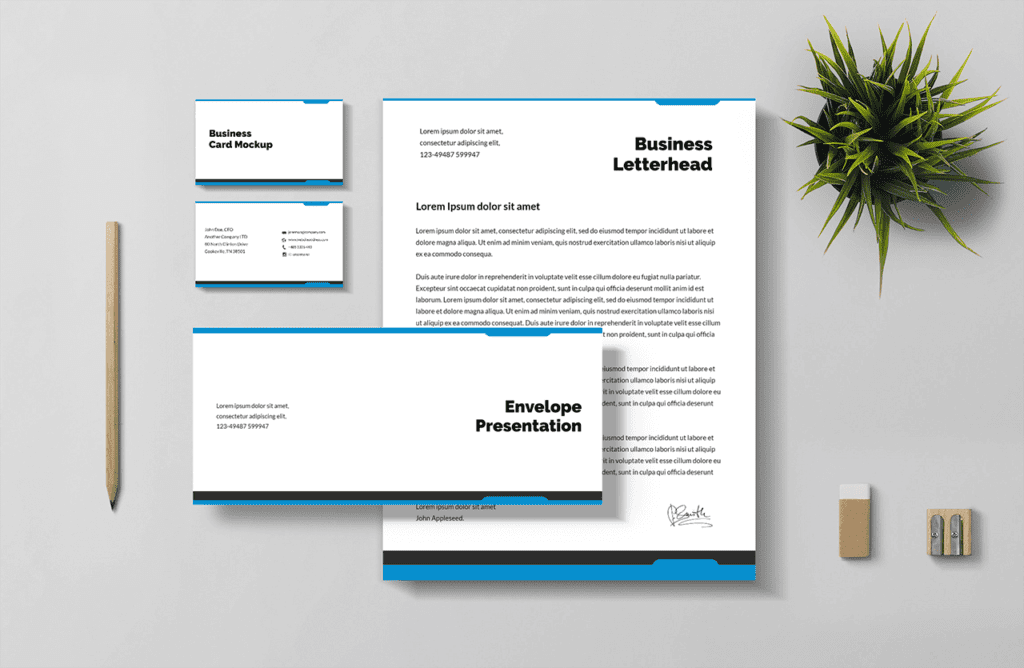 A pure classic branding stationery mockup template with a flatlay view of an office desk. Includes minimal design elements for adding style: desk plant, pencil, erases and sharpener.
---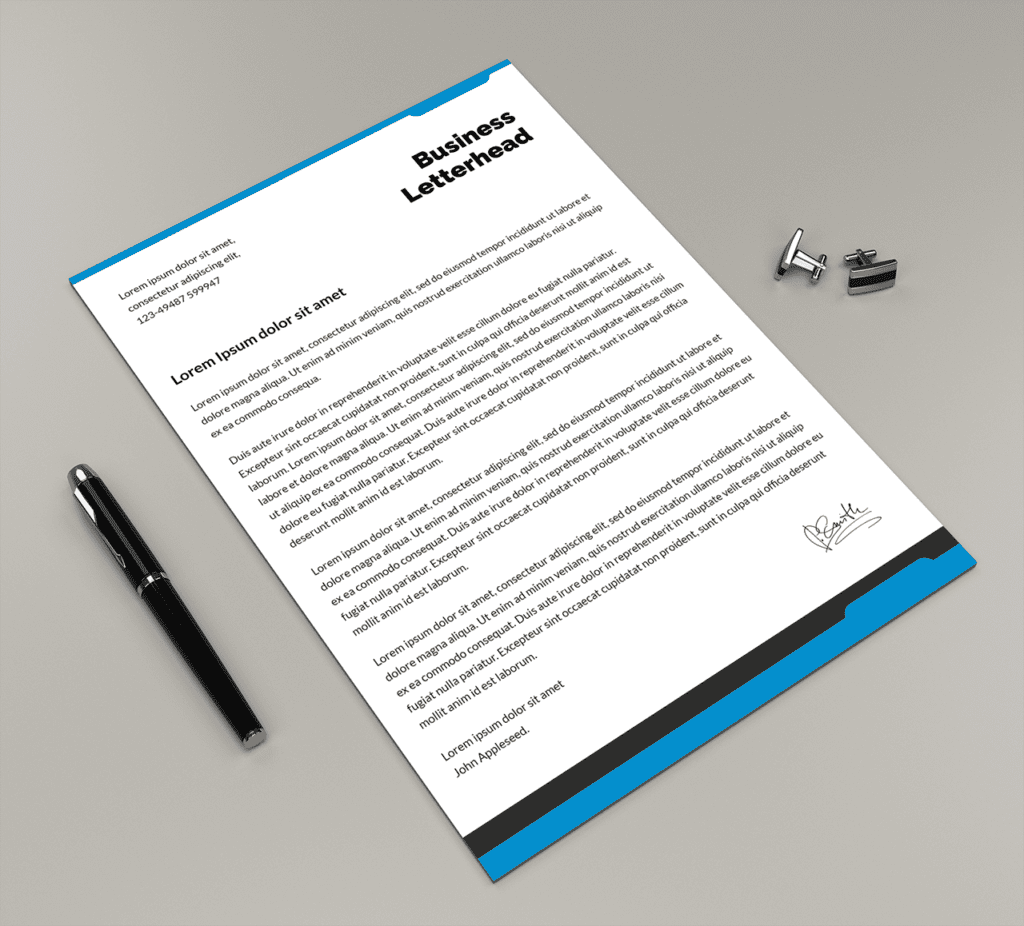 Another great minimal mockup template for showing off your business letterhead. Template features perspective view of an A4 paper on a gray background surface, next to a black pen.
---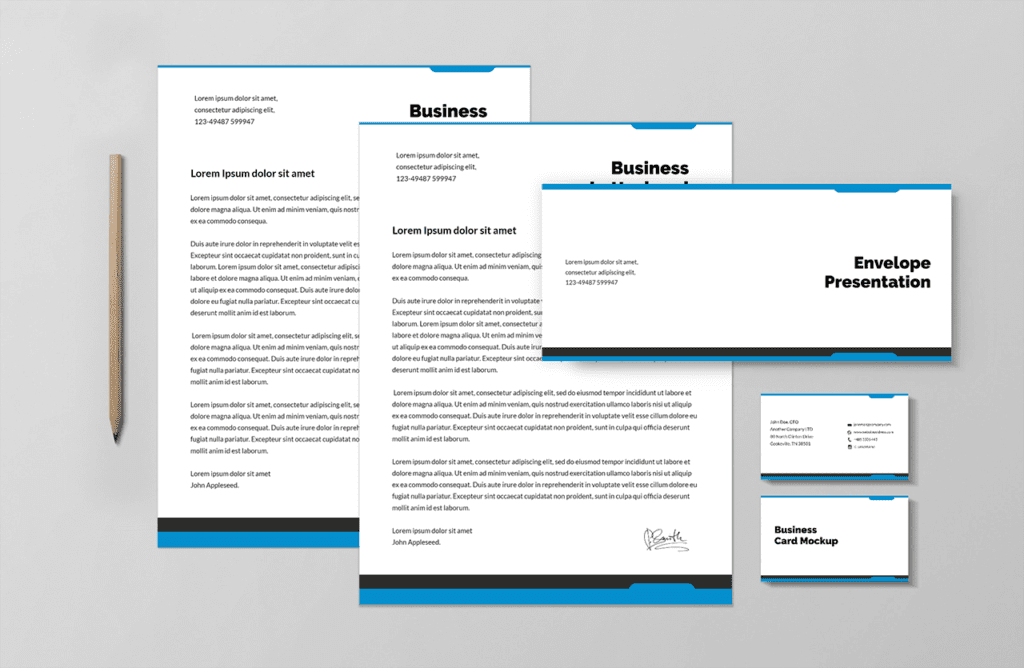 This stationery mockup is perfect full showing off the full set – letterhead design, envelope and business cards.
---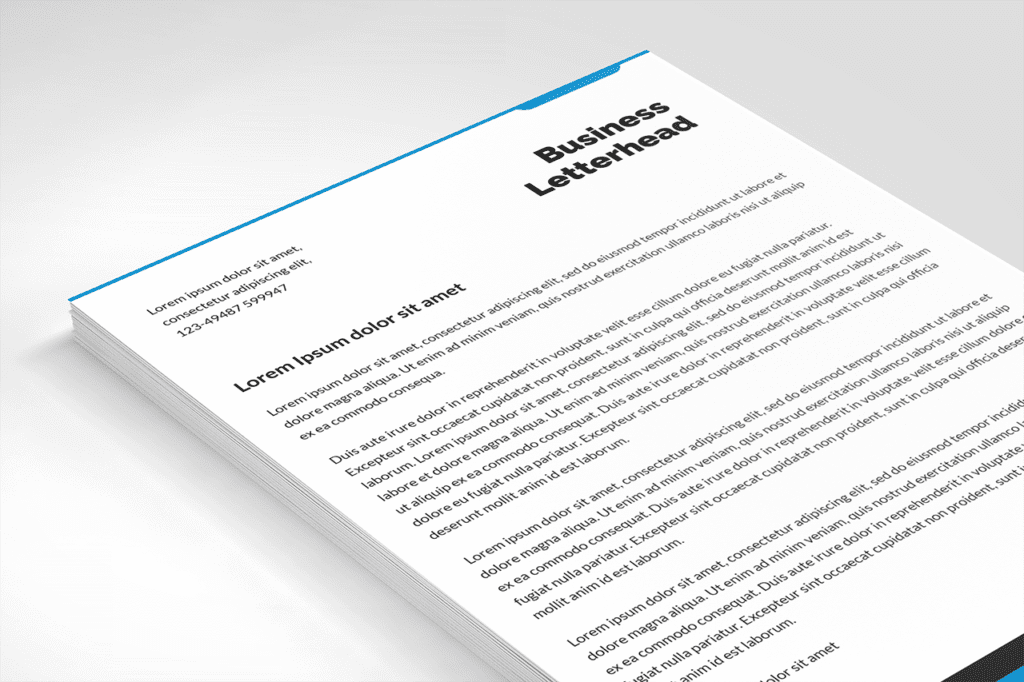 Zoom closer with this stationery mockup and display the fine details of your letterhead design. A closeup mockup featuring a stack of papers.
---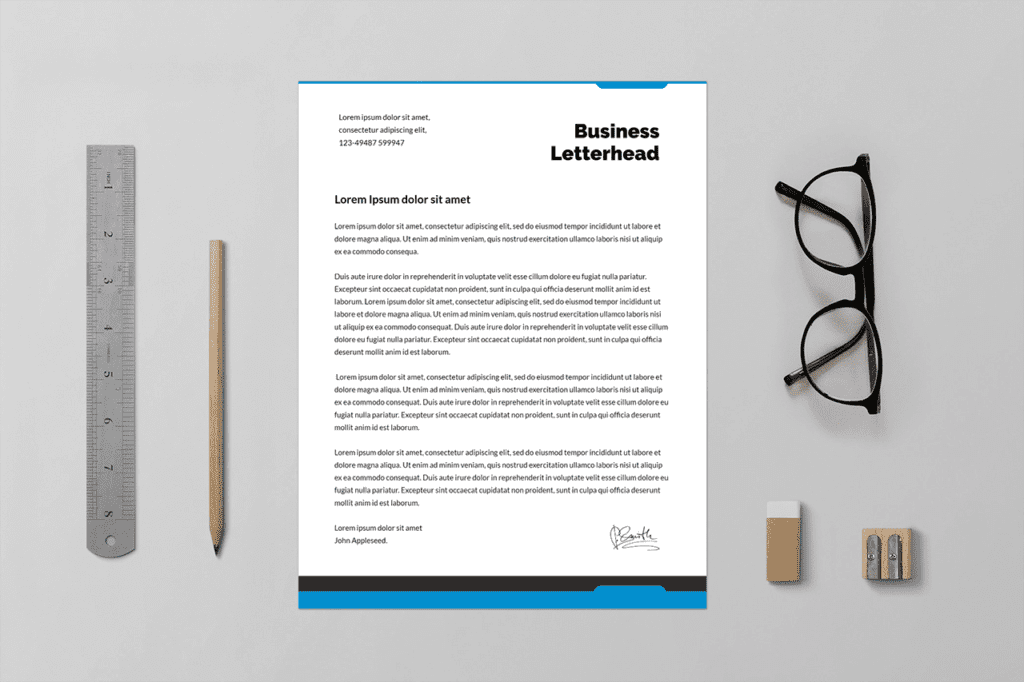 A beautiful and professional stationery mockup for showcasing your 8,5×11 letterhead design. Minimal design with a paper lying on a gray desk next to pencil, glasses, eraser and ruler.
---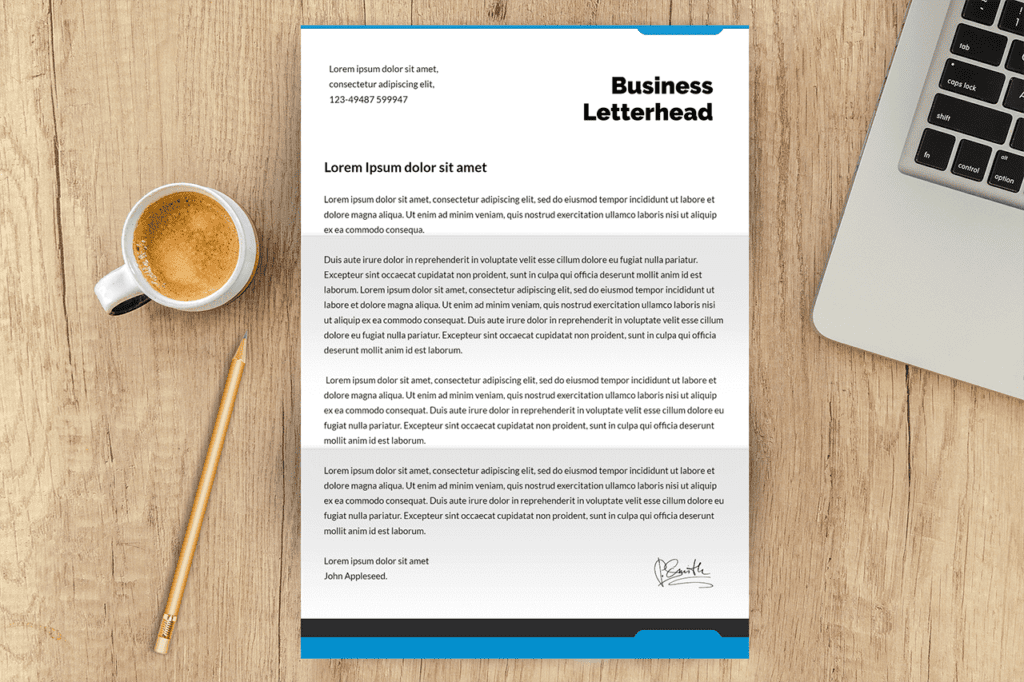 This mockup scene is perfect for displaying your letter design in a more realistic desk scenery with a coffee and laptop next to the folded letter paper.
---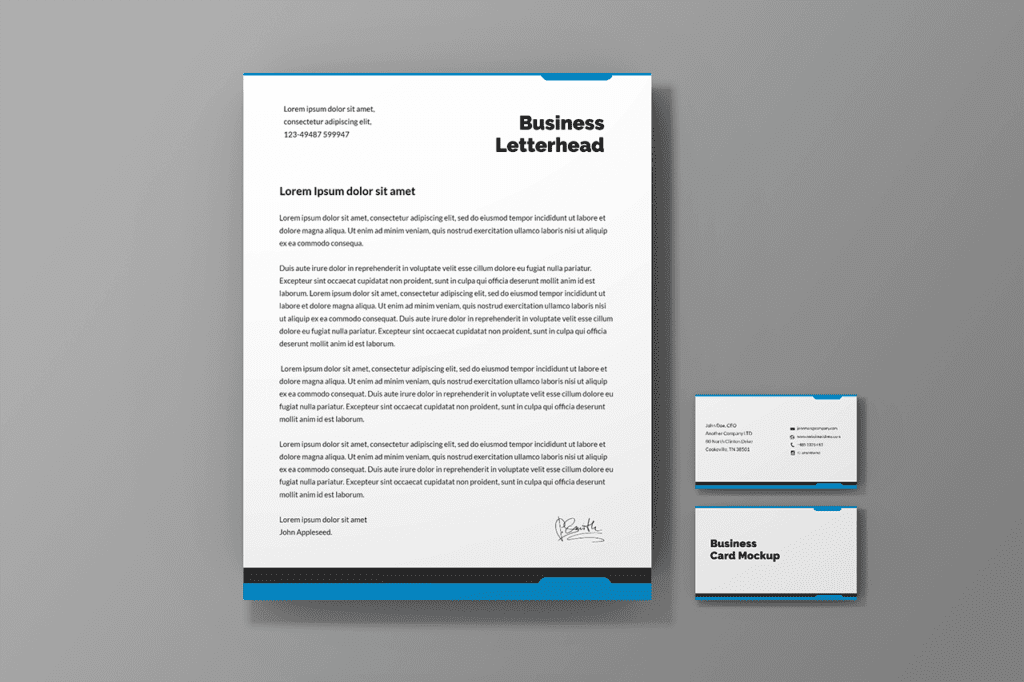 Defy gravity with this stationery mockup – the template features US 8,5×11 letterhead and business cards floating in the air on a dark gray background.
---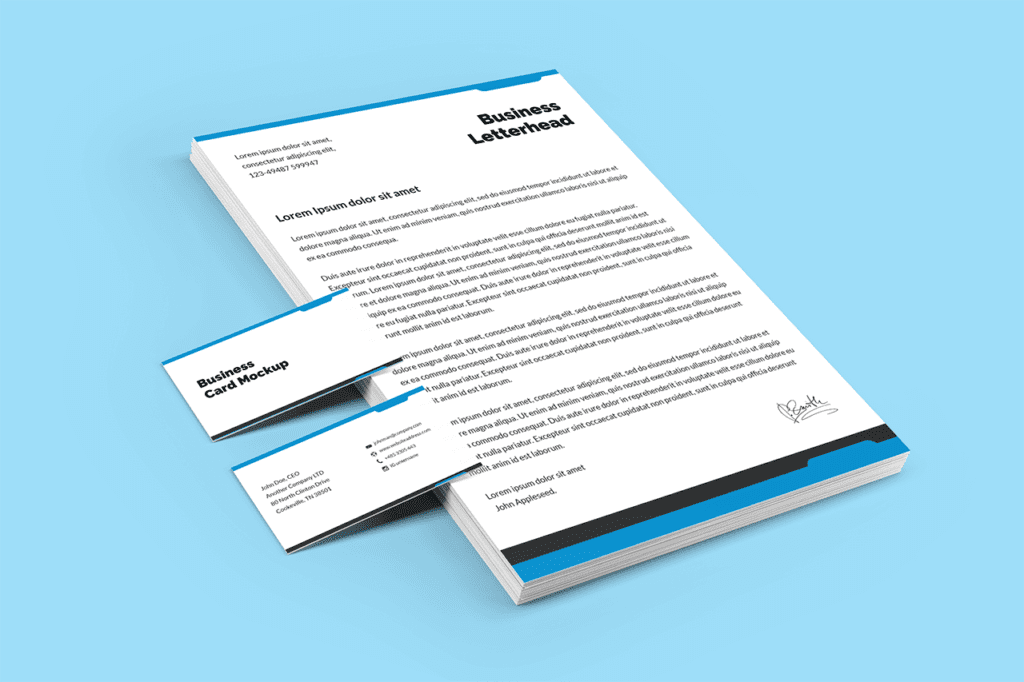 Tired of flat views? Show your branding design with this 3D mockup. A minimal scene with a stack of papers and two business cards. Easily change the background color of the mockup to match your branding style.
---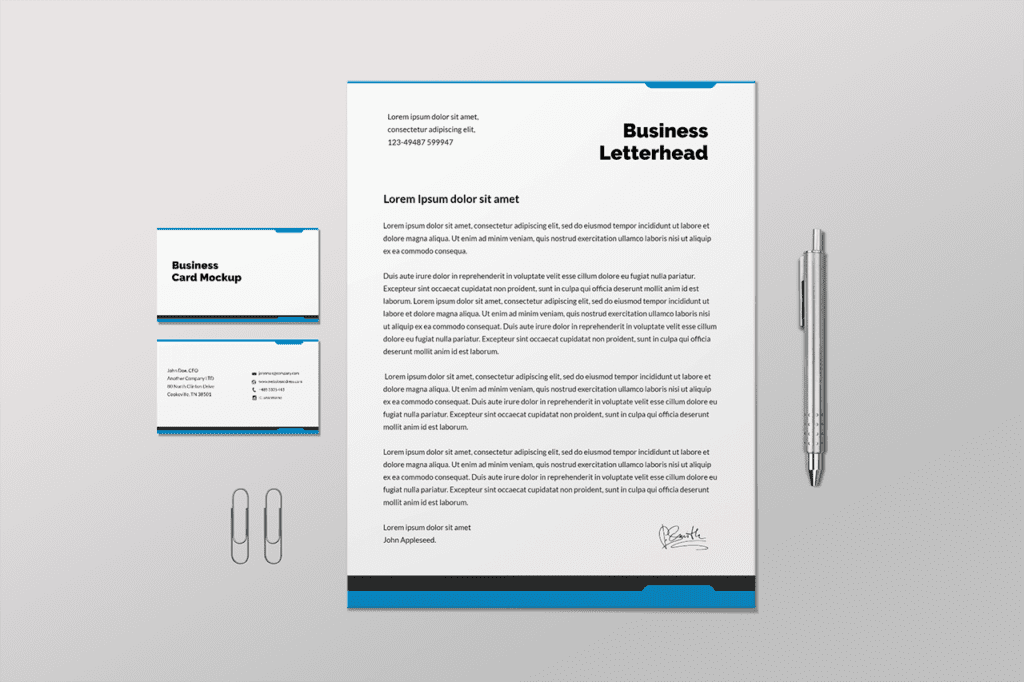 Use this stationery mockup for showcasing your letterhead and business card design on a grey gradient background which is decorated with a silver pen and paper clips.
---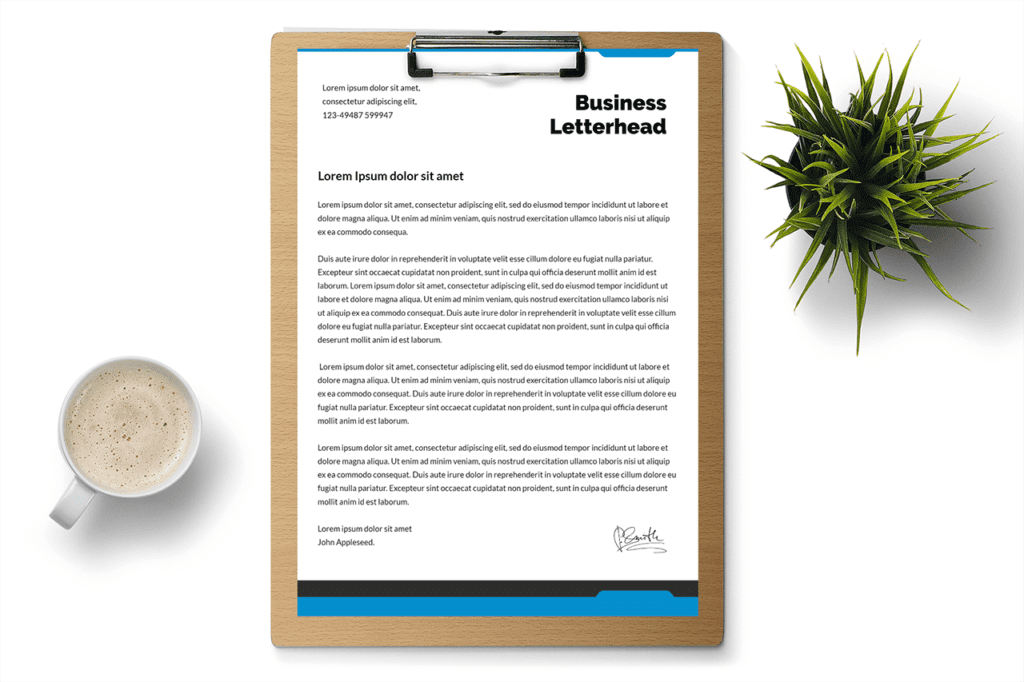 A beautiful and bright template featuring a wooden clipboard on a white desk, next to a desk plant and coffee. A perfect mockup to showcase your letter or CV design.
---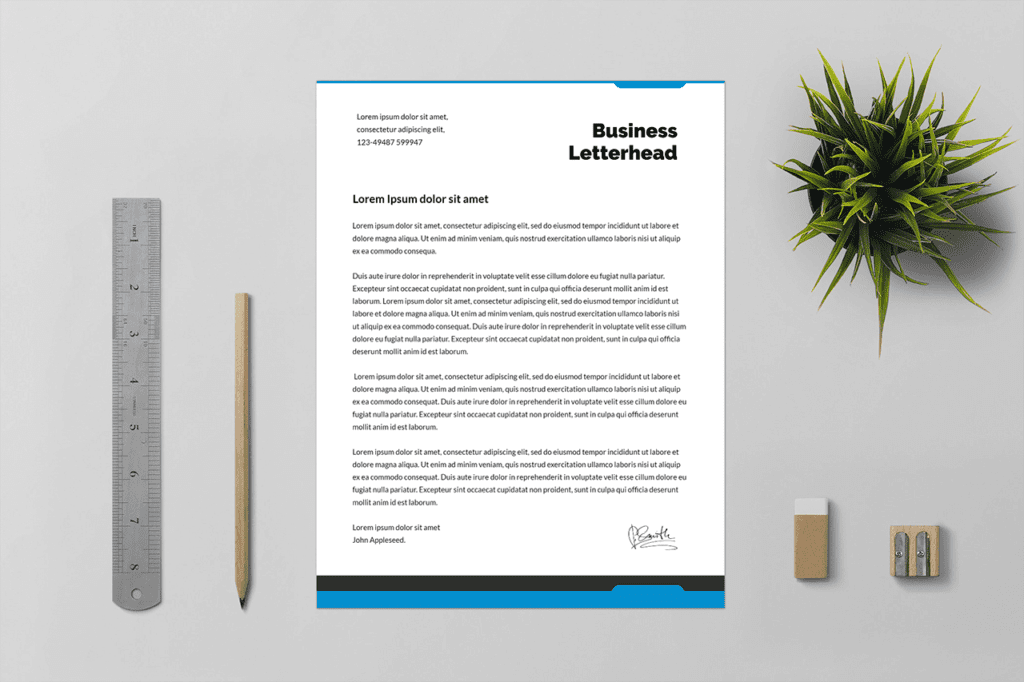 Place your design into this beautiful letterhead mockup and showcase the branding for your company. Also great for displaying a resume design.
---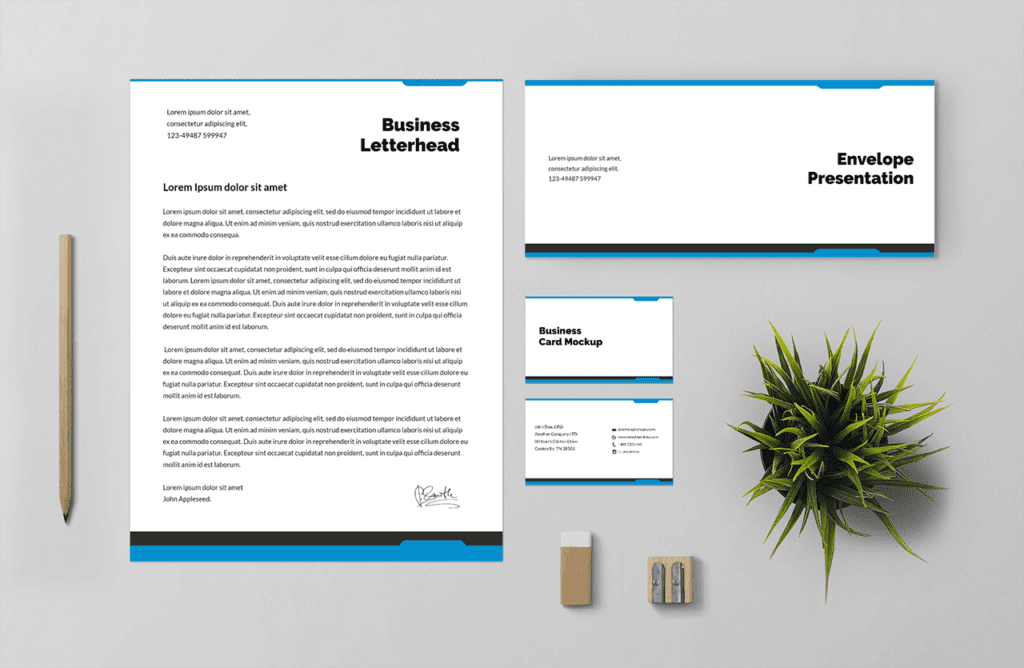 Use this beautiful branding mockup to showcase your design for a US standard size letter, #10 envelope and business cards.
---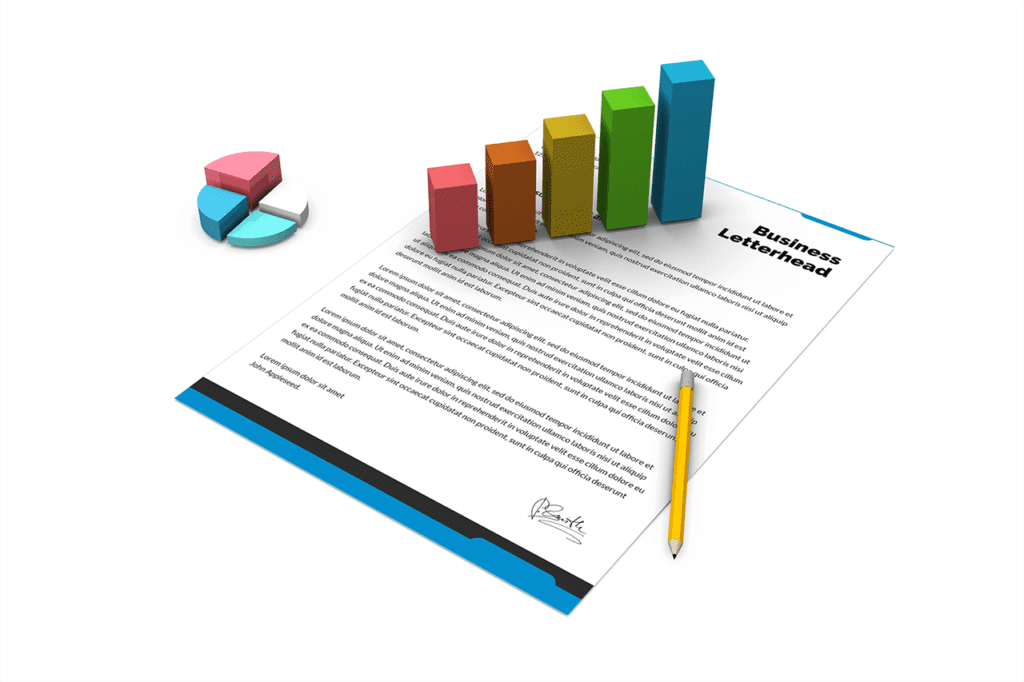 Don't be boring! This A4 paper mockup will create a nice 3D scene with your design. Add your letterhead design into this mockup featuring a 3D bar graph, pie chart and pencil. Show off those business report designs!
---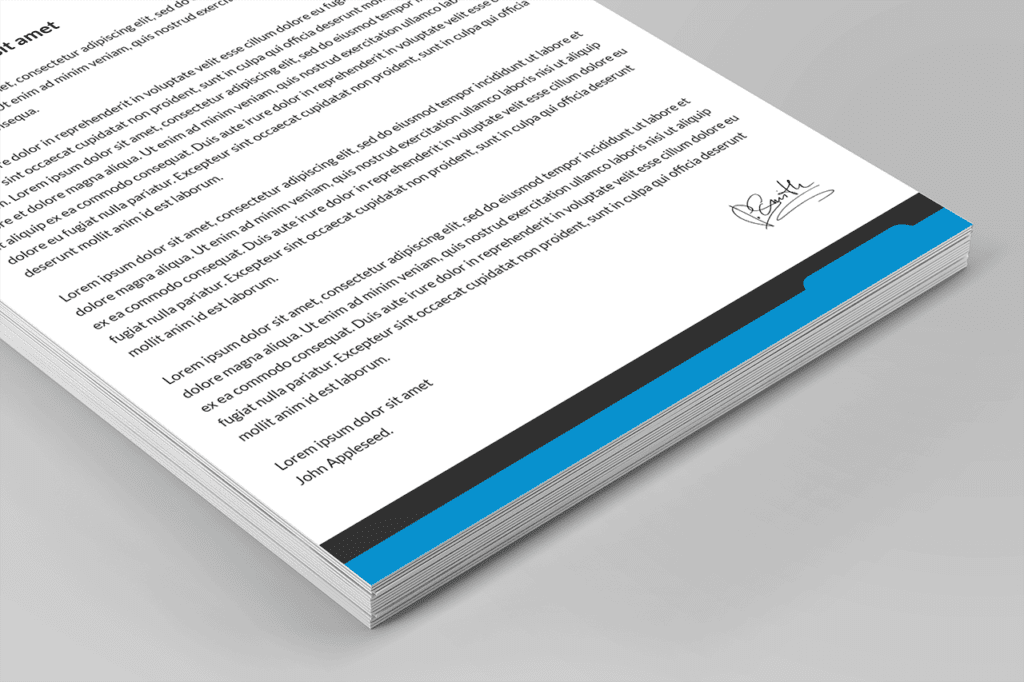 Details matter… this paper letterhead mockup is all about showing the fine detail on the lower part of your design. The template features a closeup view of a stack of papers.
---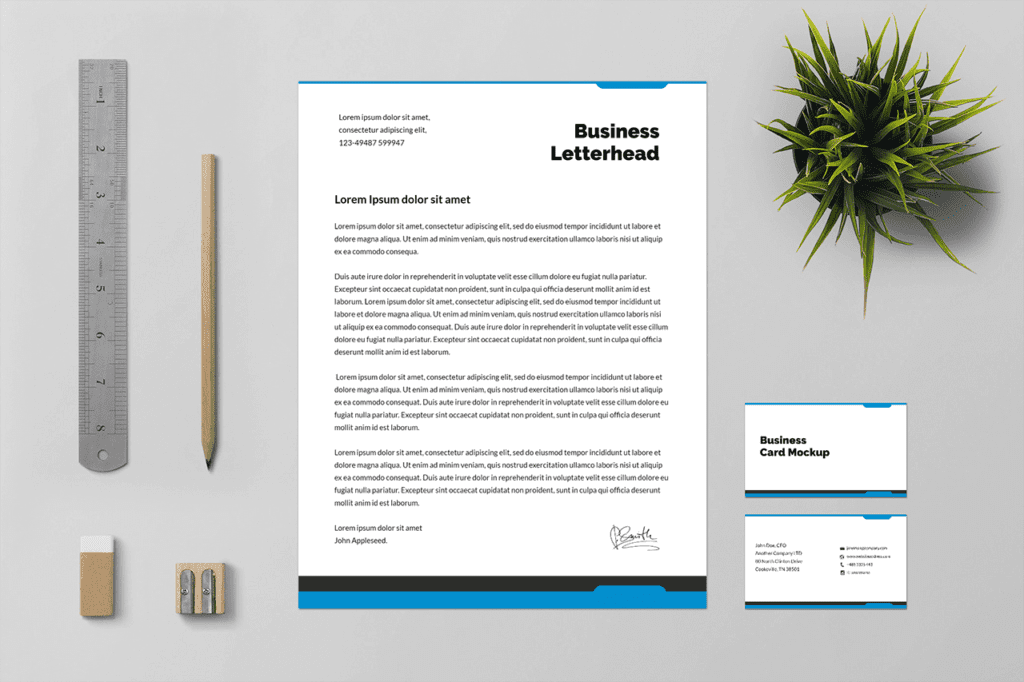 A beautiful top view stationery mockup for US letterhead and business cards. Scene is decorated with a desk plant, pencil, eraser and ruler.
Quite a marathon huh? Let's ease the pain of scrolling through the mockups with a bit smaller thumbnails…
and that was it!
These are the best branding stationery mockups that Mediamodifier has to offer (so far). New content and fresh mockup templates are added weekly!
Didn't find a suitable template? Don't worry, we have thousands of more mockups which you might find useful for showcasing your brand visuals:
What makes these the best stationery mockup templates?
Easy and fast online customization in a mockup generator enables you to create stationery mockups in no time on any device. Simply drag and drop your image into a placeholder and create a free preview with your design in seconds.
No need to download clunky Photoshop PSD files or mess around with smart objects – just drag and drop and create a branding mockup in seconds.
Visualize your design Use a product mockup to showcase your design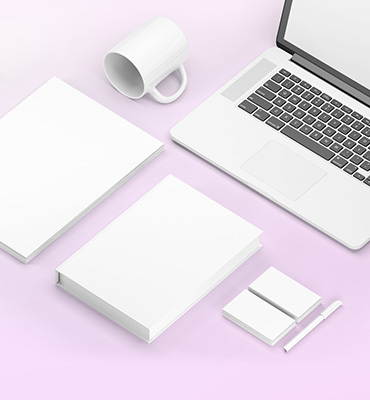 Create your design Use our templates to create delightful designs for any medium