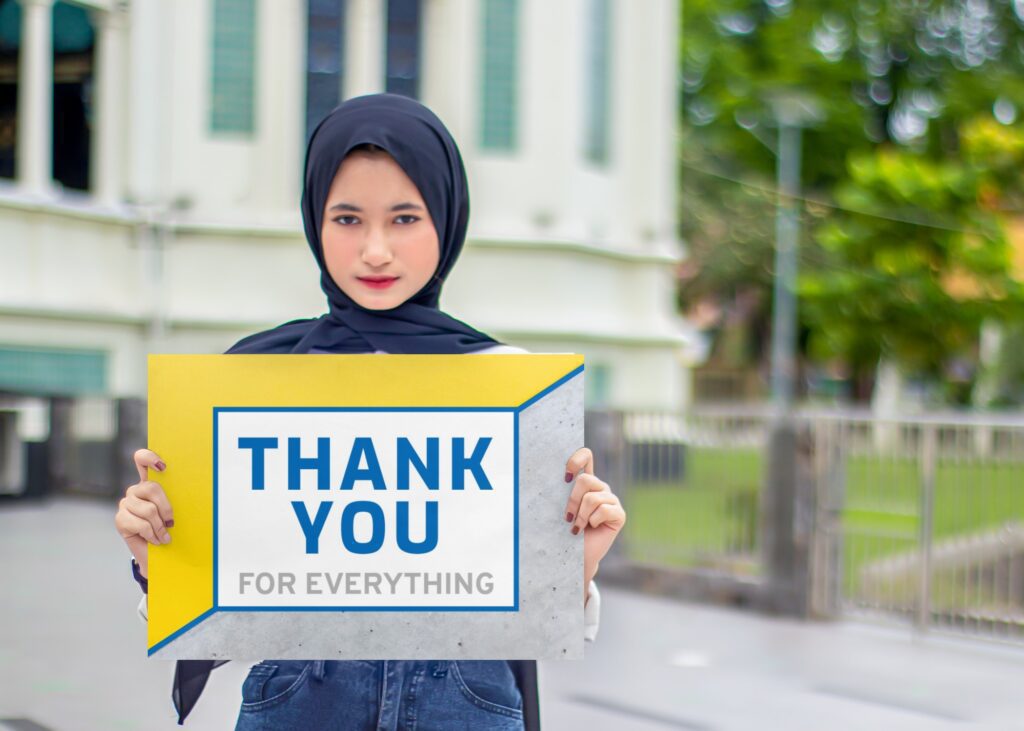 This A3 Paper Mockup on a Hand of a Muslim Woman in front of a Building's Yard is an ideal mockup to check your banner or slogan. Ideal for Islamic contents. Simply drag and drop your design and share it with your audience. The thank-you template design is available at mediamodifier design gallery collection
Use this mockup template.
Source: https://mediamodifier.com/design-template/follower-thank-you-facebook-post-template/3363#.