The Secret to Promoting Your Product with Models
•
May 30th 2022
•
4 minute read

Promoting your products alongside real models is an elevated product photography strategy.
It's nearly impossible to sell a physical product online without showcasing a photograph of it on your listing. Customers need to understand exactly what they're buying.
But model photos are much more likely to lead to brand awareness, views, and, ultimately, conversions. Potential customers are also more likely to relate to a product that is being used by the model, and better understand how it might relate to their own lives.
Moreover, research shows that 75% of online shoppers rely on product photos when deciding on a potential purchase. This is because product shots that include models will typically reach a wider audience, and in some circumstances even boost the price.
So what is the secret to promoting your products with models? And does it have to be as expensive as it looks? Here's everything you need to know.
Create Mockups with Mediamodifier
Some Mediamodifer users don't realize that they can use the tool to create mockups of their products with real people. However, it's a particularly brilliant resource if you're a fashion brand since we have mockups available for various clothing items. This will allow you to showcase your designs without the expense of a purpose-built fashion shoot.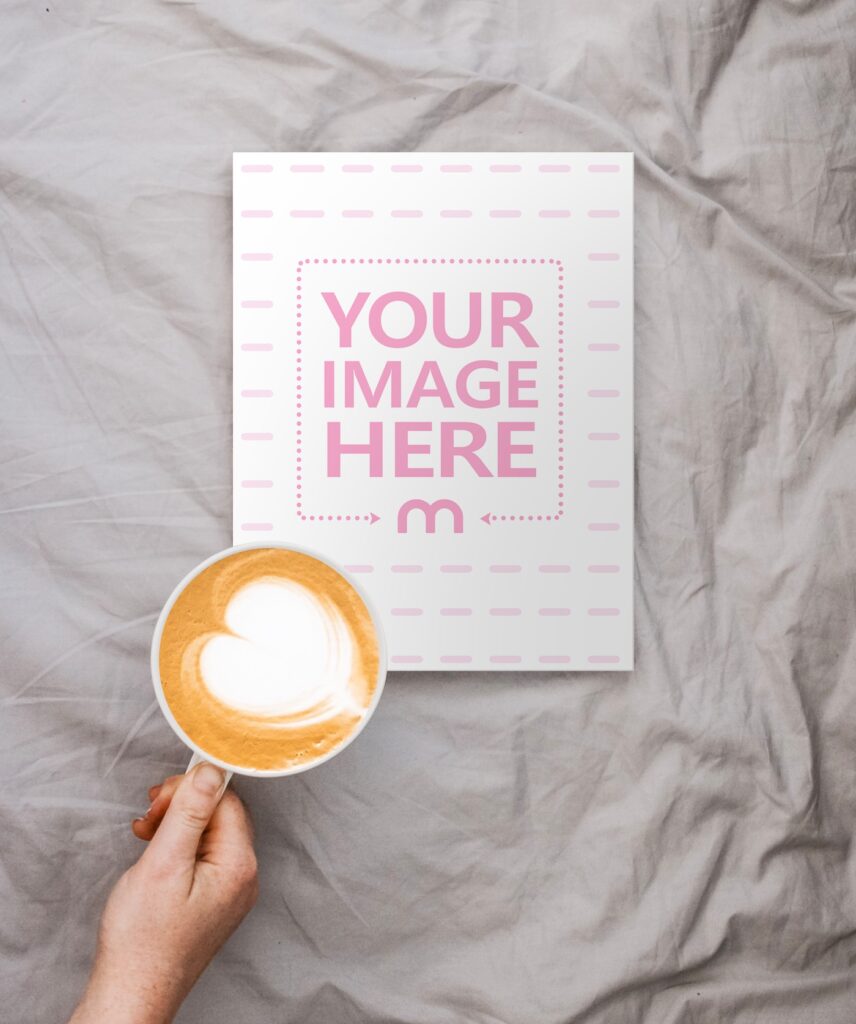 What's more, all the models featured have signed a license allowing brands to use their images to advertise their products. This means that you don't have to worry about copyright issues or the additional expense of licensing the images you use.
Ensure the Focus is Always on the Product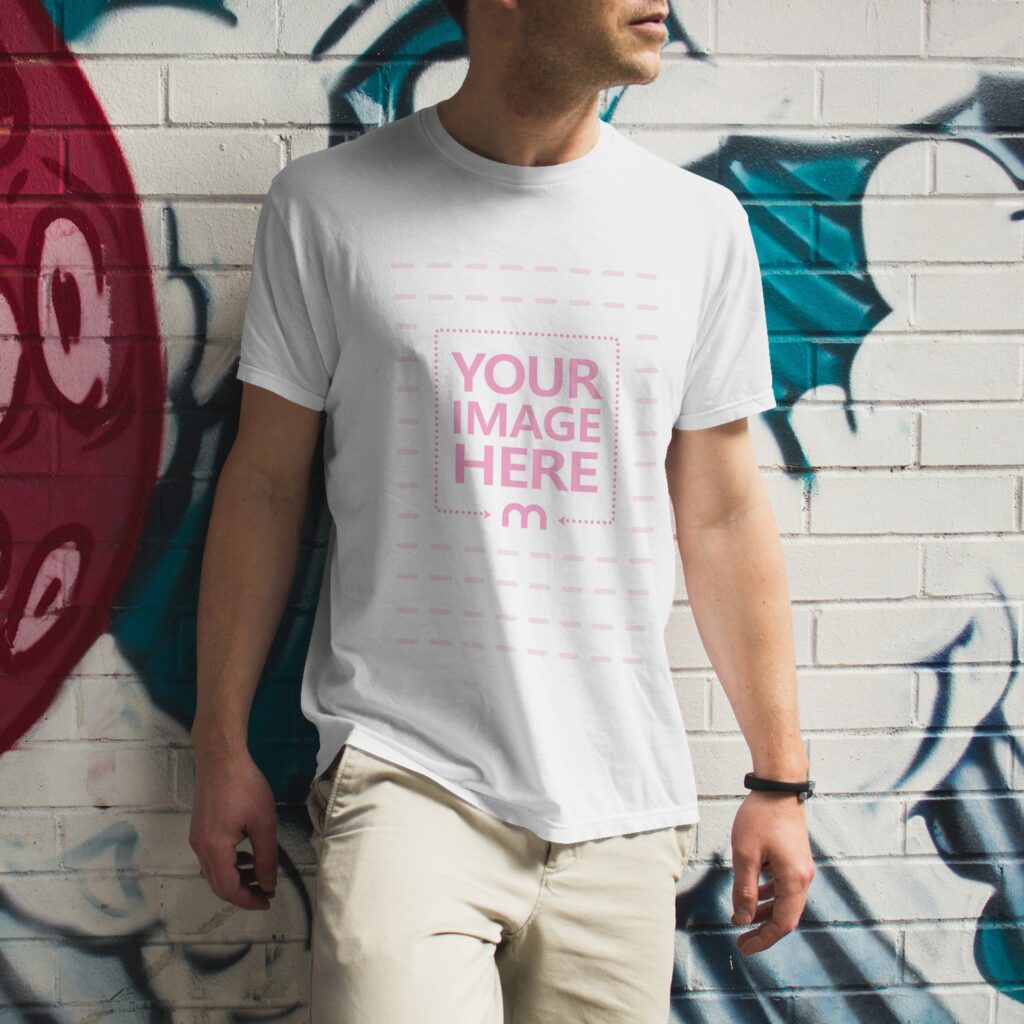 Creating product photography with models is exciting. However, it's important to remember that the focus of the image should always be on the product itself. You should only use a model if its presence will enhance a product rather than detract from it; the latter will lead to undesirable results.
For this reason, you should think carefully about whether you need a model to advertise for your brand. If you are selling towels, for example, then draping a towel over the arm of a model in a swimsuit might be distracting: potential customers are more likely to notice the model and the swimsuit. Instead, a picture of a towel on the beach, or alongside a cocktail, might be a better fit.
A good rule of thumb when deciding whether to use a model is to ask yourself if model photos are:
showcasing your products to their full potential
relevant to your product
a good fit for your brand
Remember that you don't always need to show the whole model. You can show their hands holding a product, or their torso while wearing an item of clothing. This type of photo would have a good impact without detracting away from the product focus.
Choosing the Right Model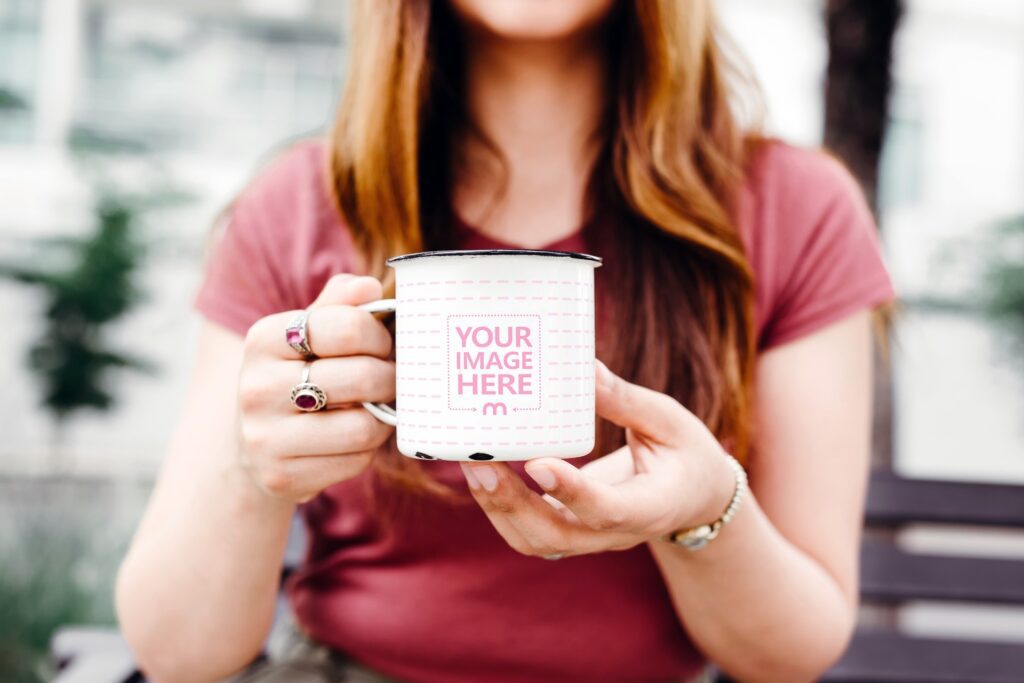 In recent years there has been a shift towards using real people in marketing campaigns, and this is an interesting way to create and cement a unique identity for your brand. This can help to increase brand engagement if you have the big-budget involved in these kinds of campaigns at your disposal.
Consumers tend to remember models that look like them or reflect their family dynamic, as well as the products they are promoting. This type of marketing can be an effective way to reach your target audience and build customer loyalty. However, it is important to keep up with the latest trends and changes in the marketing landscape so that you can maintain a fresh and relevant brand identity. A marketing audit can help you ensure that your marketing campaigns are on-trend and effective.
But if you're using stock product photography of models, then you should still choose the one that is relevant to your product. Think about what kind of image you're trying to promote for your brand. Is your target audience families or young people? Are you trying to attract jet setters or dog owners?
You will easily choose the right model for you when you know your audience well. And that's when a model shot can have a big impact on your brand.
Key Takeaways
Taking modeled photos is expensive and quite time-consuming. It requires a high level of both resources and expertise.
But luckily, there is a way that your brand can enjoy all the benefits of model photography without many of the expenses. The Mediamodifier design tool is a cost-effective way to experiment with model imagery, to make your product look better than ever before. In addition, you do not have to worry about the copyright of the photos you will use.
Visualize your design Use a product mockup to showcase your design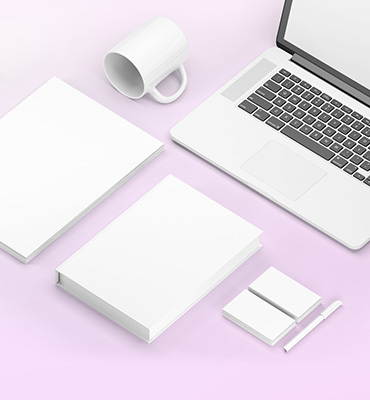 Create your design Use our templates to create delightful designs for any medium