Why You Should Use This WordPress PoD Plugin for Your Store
•
February 9th 2022
•
3 minute read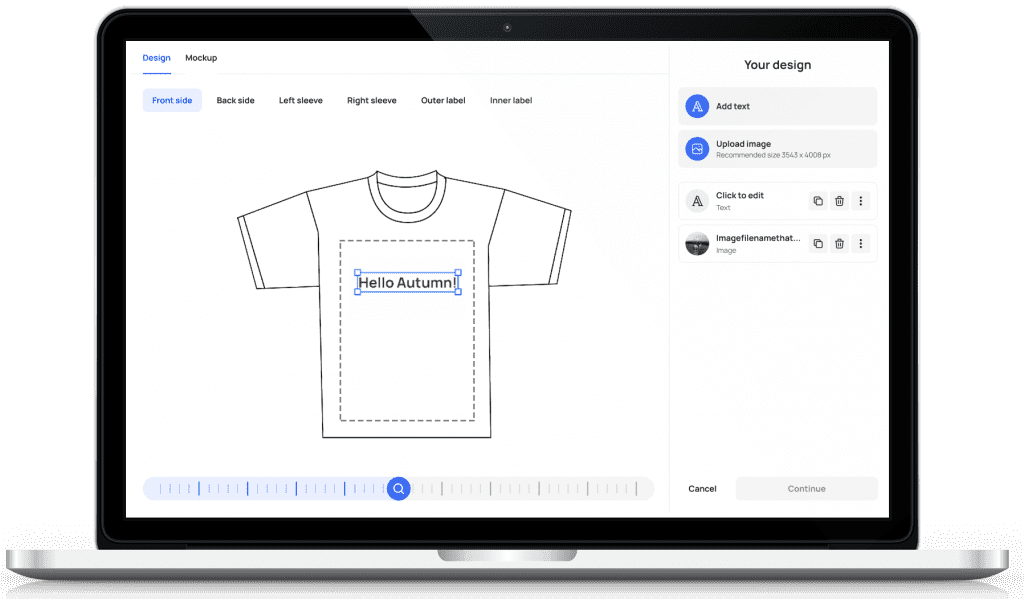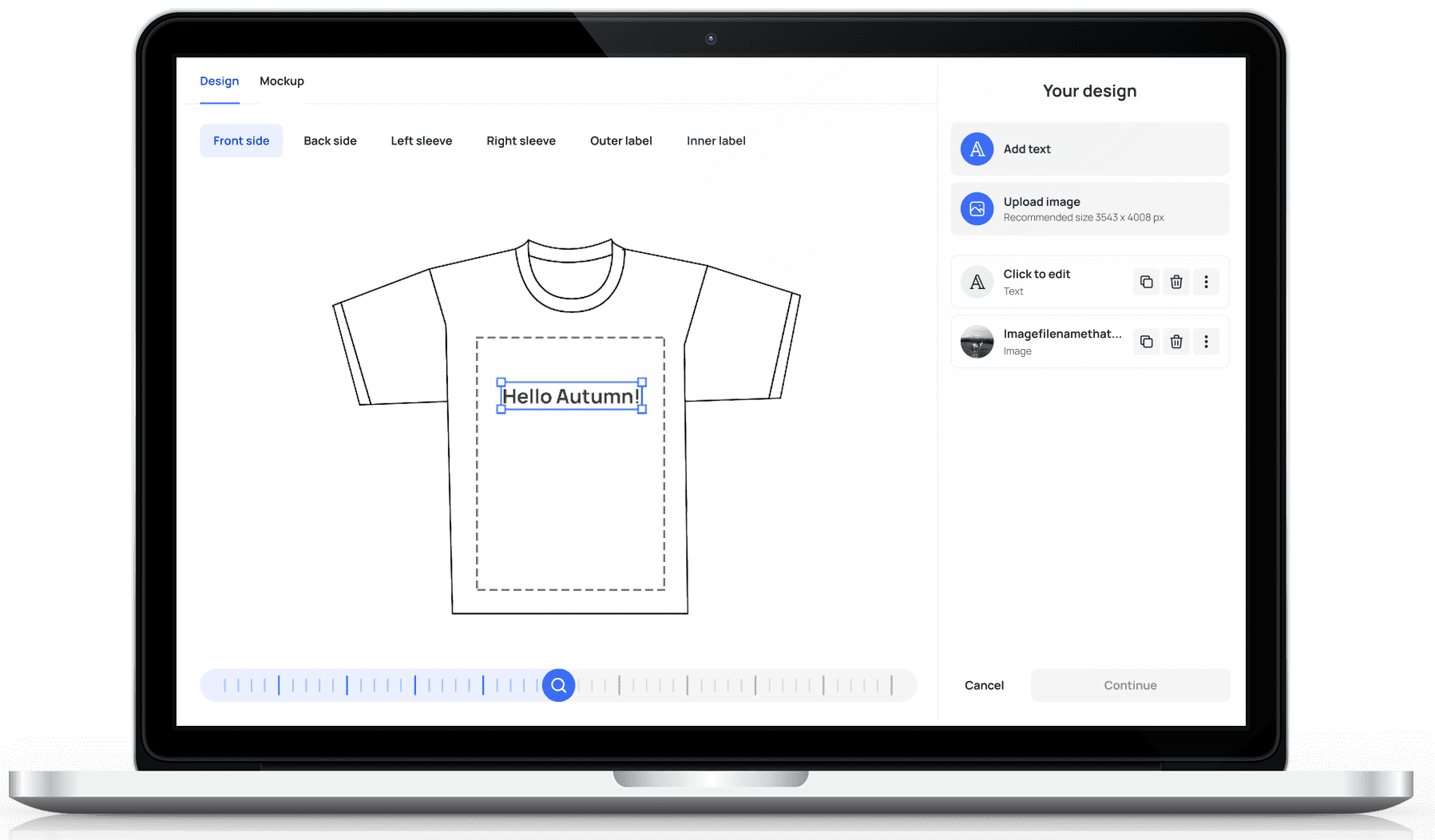 Did you know that Mediamodifier has launched a new WordPress plugin for PoD WooCommerce? Our plugin automates your print business with instant design and mockup tools, making it easier than ever to run a PoD business. Find the plugin here.
Why use a WordPress PoD plugin?
Integrating print-on-demand into your systems needs a lot of planning and development, from integrating JS/CSS embedded widgets, to implementing callback functions and webhooks where needed.
Our WooCommerce plugin takes that stress away, by allowing the use of PoD without any custom code and by automating almost everything for the shop admin.
In addition, our powerful and embedded plugin turns any website into a fully automated store where your customers can design and order prints. All your customers have to do is design, visualize, and order. All without any hassle. 
How does it work for your clients?
Users pick a product and create a design. The intuitive design editor allows customers to place their own design onto the products you sell. Each uploaded image is also validated for print requirements. You will also be able to add base templates for your own custom products.
Instant VisualizationInstant mockup previews for visualization.This step allows customers to preview their ideas faster and means less back and forth communication. They instantly see what they get and how it's placed on the real product. 3600+ mockups also available from the Mockups Library.
Smooth Order FlowReady to order final prints with one clickOnce the design has been completed, then your customer can instantly move to your regular checkout and payment flow. The final design will be saved as a vector file, ready for print and delivery from you. That's the magic of web to print.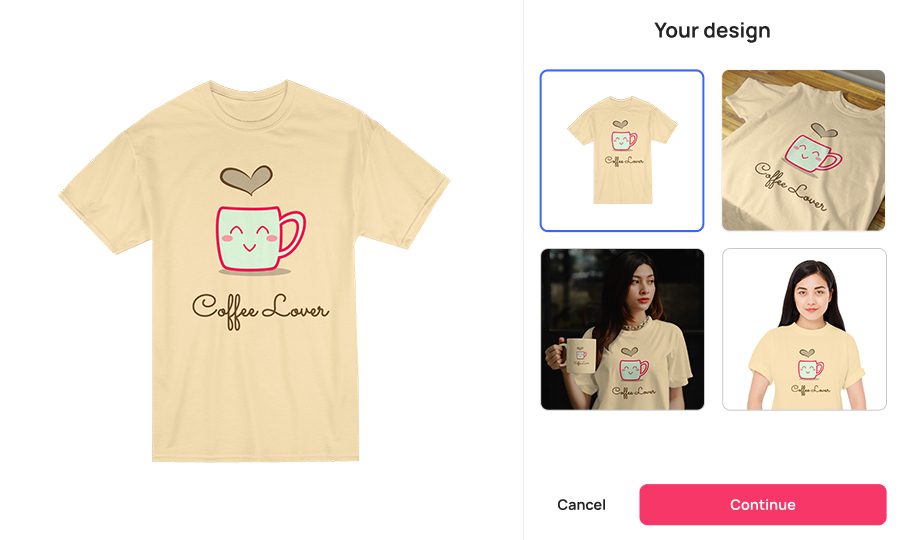 How does it work for you?
Book a call with us to recieve all the suport needed with the setup. We will ofer guided onboarding so you can easily make an account and get access to the API keys.
Once the keys are added to the plugin settings, the API will be connected to your customer templates, and the products on WooCommerce will be able to be connected with the PoD template.
Each product will now have actions to create or connect with the PoD template. Once connected, it can be edited. The editing happens in the modal, looking similar to the end-user version, but with admin elements.
Connecting templates with mockups happens in the PoD admin panel, which we will be helping to set up. We are working to enable a new feature, in which this portion of the admin panel functionality will also be transferred into the plugin for a single point of management.
Once connected, the editor automatically appends itself into the storefront, via a separate button or by replacing the "Add to basket" action (depending on the settings).
The user can then design their chosen product on the predefined template and see its preview before adding it to the cart.
The ordered products featuring user-uploaded source images, as well as previews, will be available on the WooCommerce Orders page.
Improve your business using Mediamodifier's solutions. Do you have any feedback or suggestions about our WordPress plugin for PoD WooCommerce? Please leave them below.
Visualize your design Use a product mockup to showcase your design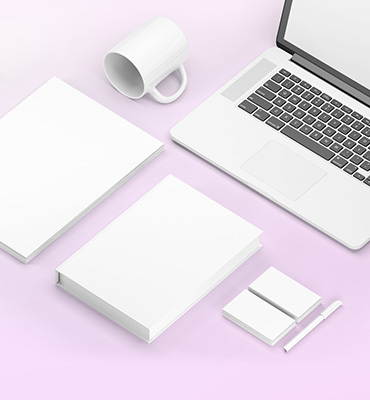 Create your design Use our templates to create delightful designs for any medium