The Easiest & Fastest
Way To Create Beautiful
Product Mockups in Seconds

Perfect for Online Course Creators,
Digital Marketers, Designers,
Business Owners and more
Follow these 3 simple steps to get
Unlimited Mockups
in SECONDS
and never pay a freelancer again!

1# Choose

Discover various product mockups and designs

Explore the GIANT library of more than 2000 online templates and find a perfect image to showcase your product or service.
2# Create

Upload your image and customize the design

With user-friendly and intuitive layout you'll be able to create and customize amazing mockups in just a few clicks. Add text, graphics and change colors.
3# Share

Download as high-resolution image or publish to social media

Publish your image directly to social media page or download and place it on your website. Available in JPG, PNG and PSD format for editing in Photoshop.
✔️ That's it!
No waiting time, no ridiculous freelancer fees.
You'll get your results within days seconds
★ ★ ★ ★ ★

Trusted by More than 100,000 Course Creators,
Marketers, and Designers Worldwide
You'll be in good company
Drag and Drop
to Make Beautiful Mockups
Mediamodifier was built for speed and simplicity in mind!
No more complex interfaces or laggy desktop apps. We've only kept the features
you actually need, while still being able to create professional content with no effort.
Click and Edit
to Create Stunning Designs
Get started with a large variety of designs and easily customize
each template to fit your needs. Change fonts, colors, resize the canvas
and directly insert classy images from free stock photo sites.
It's an Old Cliche (but it's True)
You Will Save Time and Money
Sometimes you just can't wait for 2 weeks until your graphic designer
gets back with the sketches you ordered! Mediamodifier helps you quickly visualize
your ideas on the spot and create professional visual assets on your own with less cost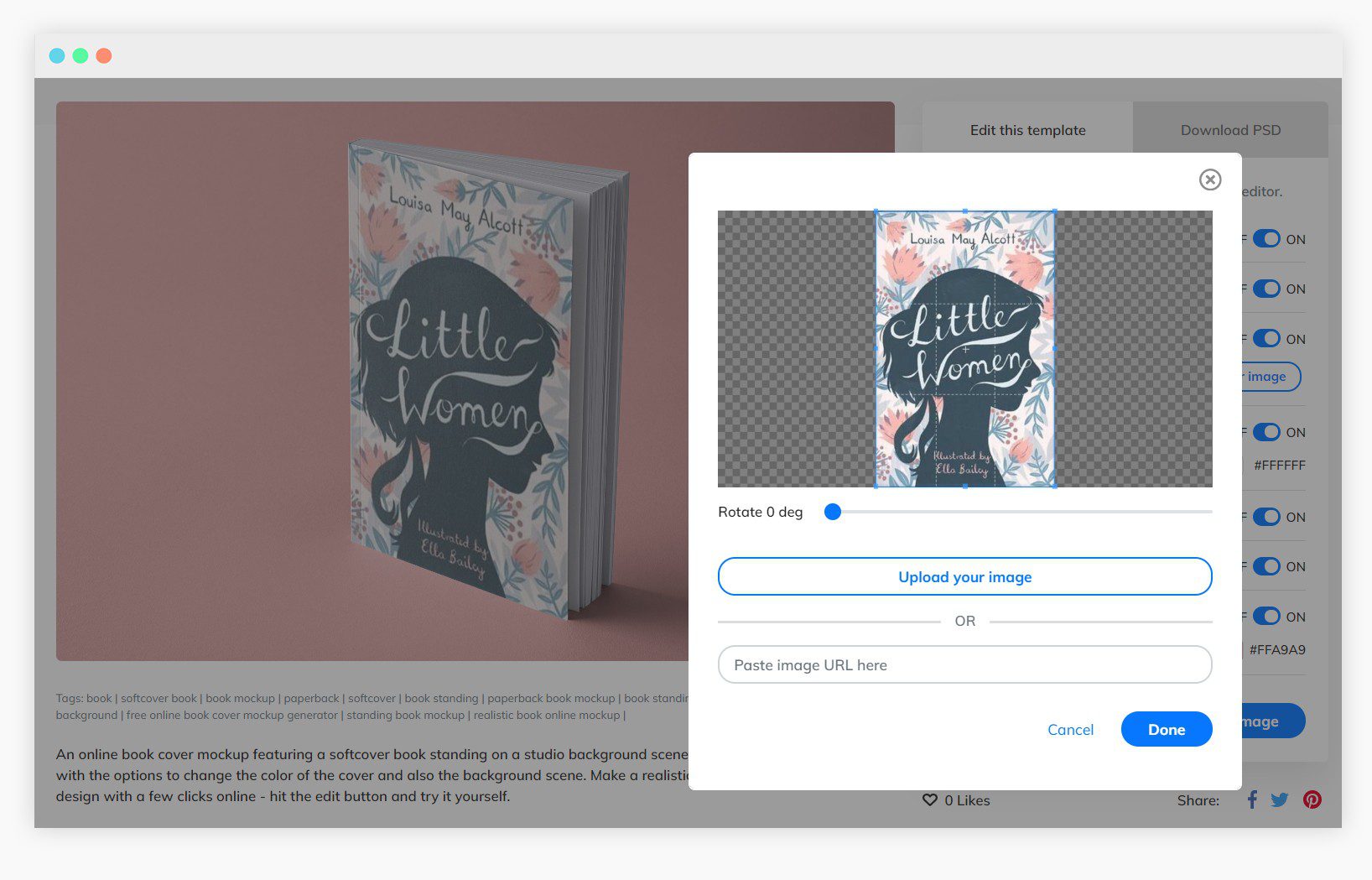 Does This Look Familiar?
It's the Thing of Past Now!
If you've ever spent ages looking for that one_good_design_i_once_made_final3.psd or
it_definitely_was_on_this_hard_drive_i_think.psd then we feel your pain! Put an end to this mess -
Mediamodifier has your designs categorized, tagged and thumbnailed for easy access anytime!
NB: Each Mediamodifier mockup can also be downloaded as Photoshop PSD file.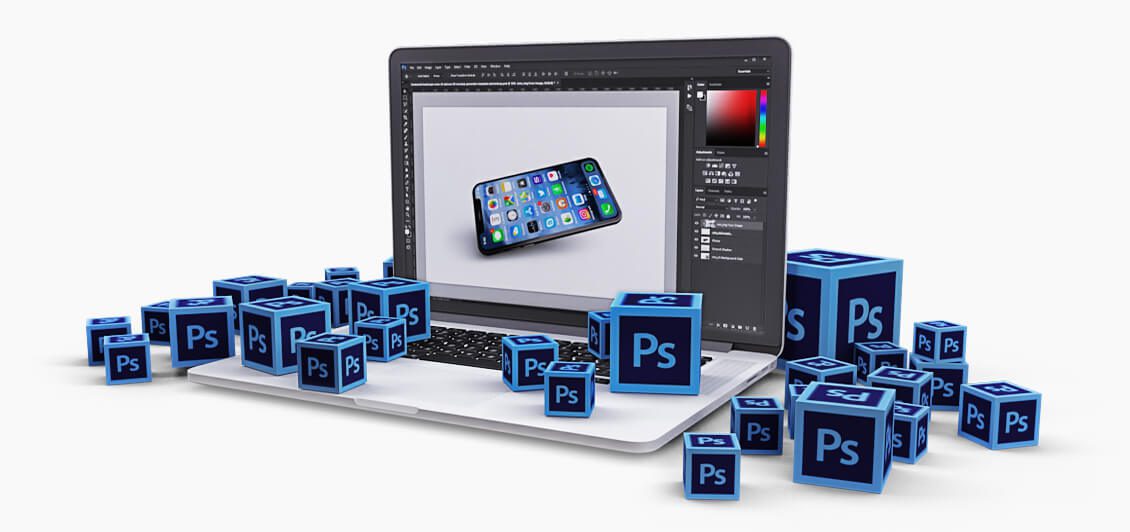 Don't Wait for Opportunities!
Create Them Anywhere You Are
If there's an opportunity to impress your boss or client, then speed matters!
Mediamodifier is a browser based design tool which means you can create beautiful
content anywhere, on any device with an internet connection, just when you need it the most.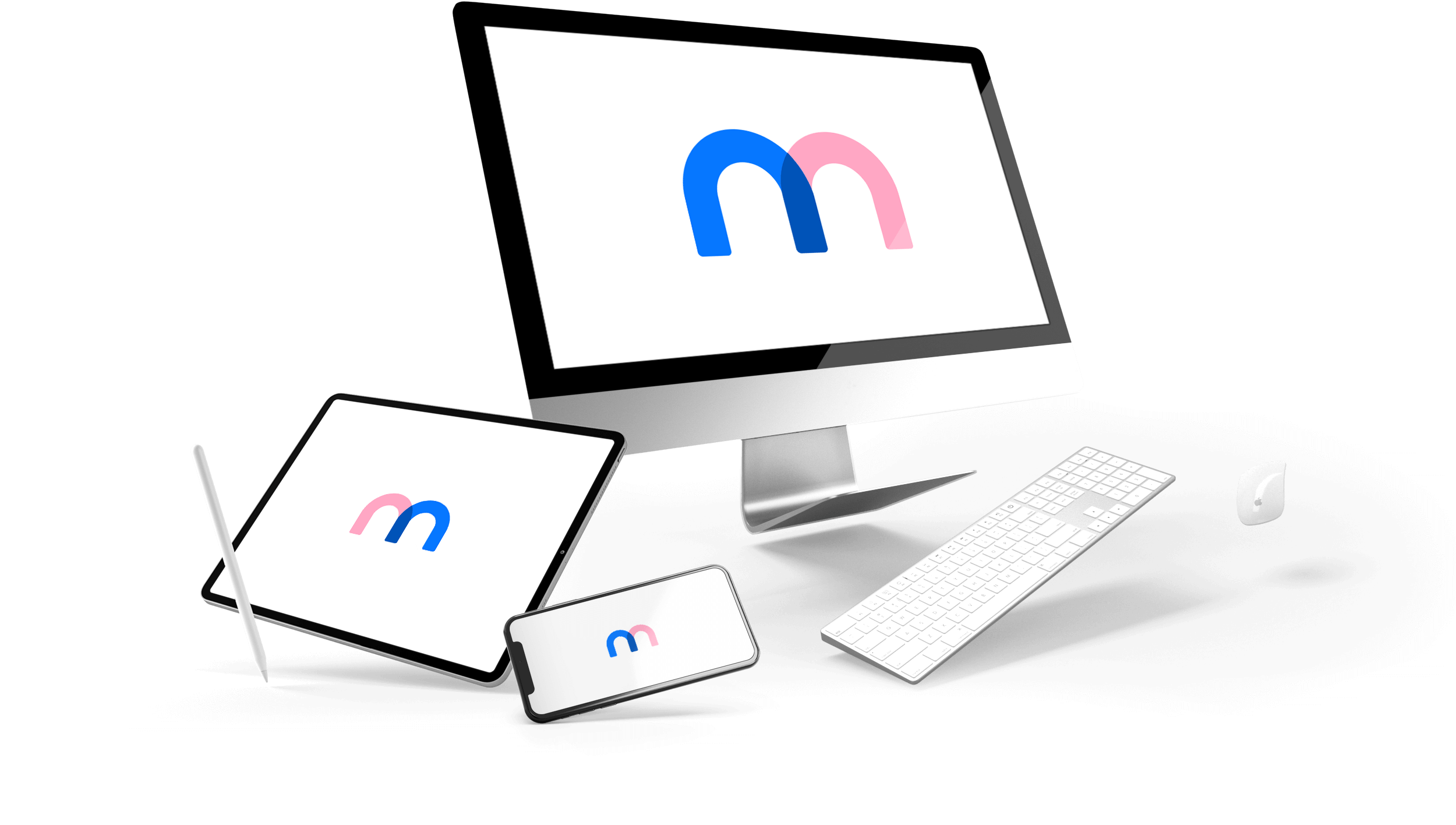 So What's in the Box?
Let's Explore the Benefits
In addition to filling your website or social media with professional images
there are also other benefits that come with Mediamodifier too. Did I already mention
a commercial license, unlimited usage rights, friendly support and custom item requests?
Making a Video Online
Has Never Been Easier
The Mediamodifier Design Maker also supports video editing.
Easily drag & drop your video content and create social media ads,
engaging video banners or add text to your videos with no effort.


Publish Your Images
Directly to Social Media
This feature makes it extra easy for you to share your content
with the world - after you've completed you're design or mockup, directly publish
your image to social media with just a few clicks. This one is a real time saver!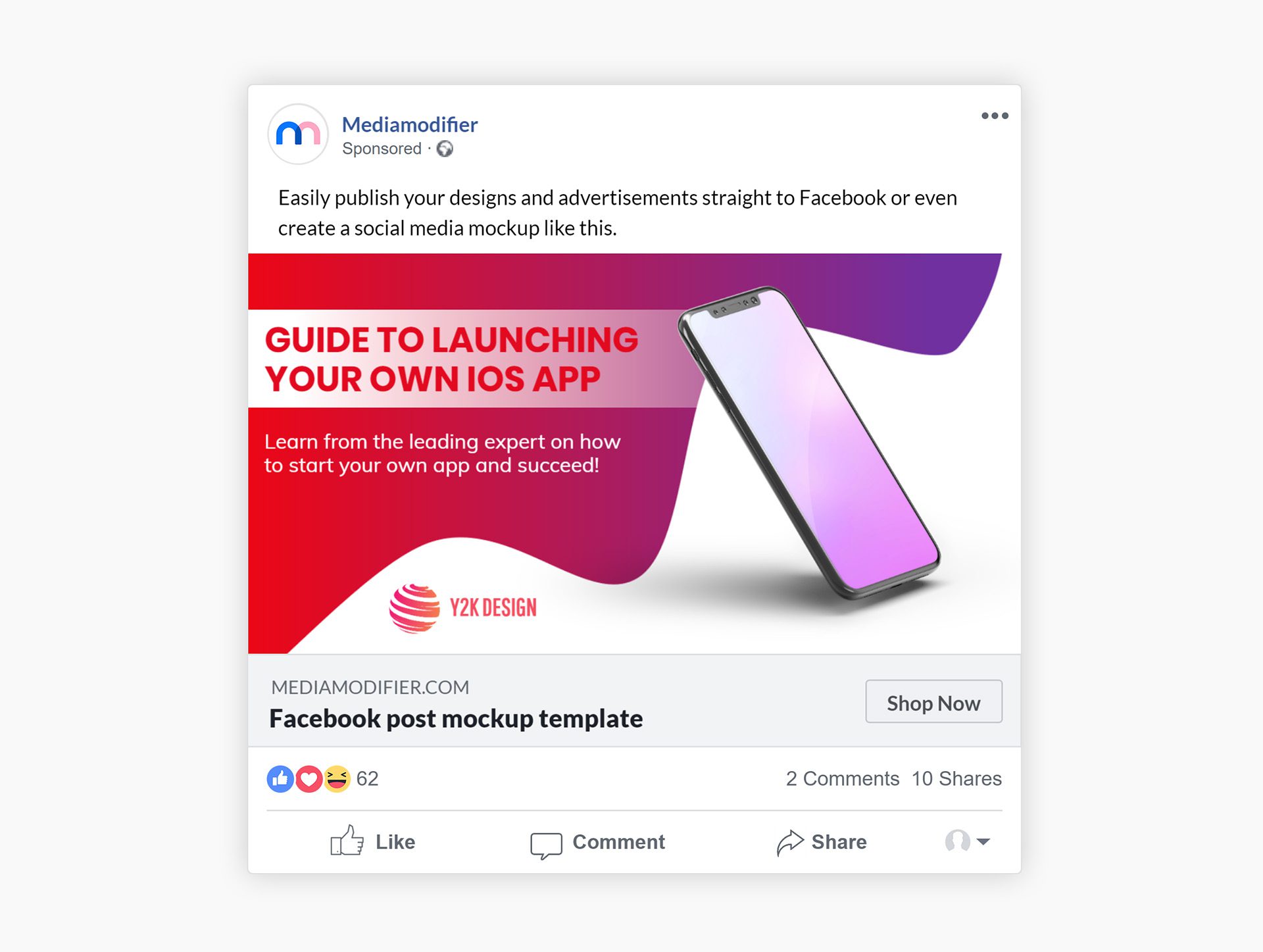 Innovate Your Marketing
with Creative Templates
Explore your creativity with original and unique images.
Mediamodifier has plenty of abstract templates that will make your content shine
and stand out from the competition because of a completely unique concept.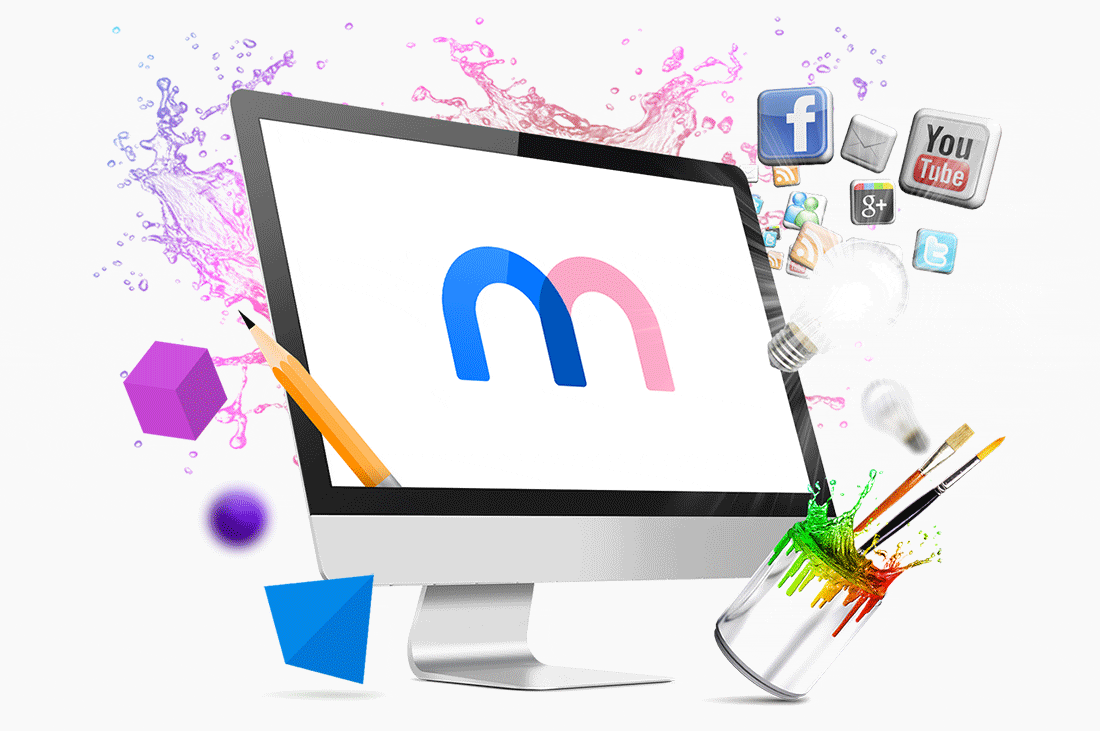 ... or Stay Pixel Perfect
with a Professional Layout
If creativity is not your thing then stay sharp and serious with classic mockup
templates that will help you professionally showcase your work or design concept.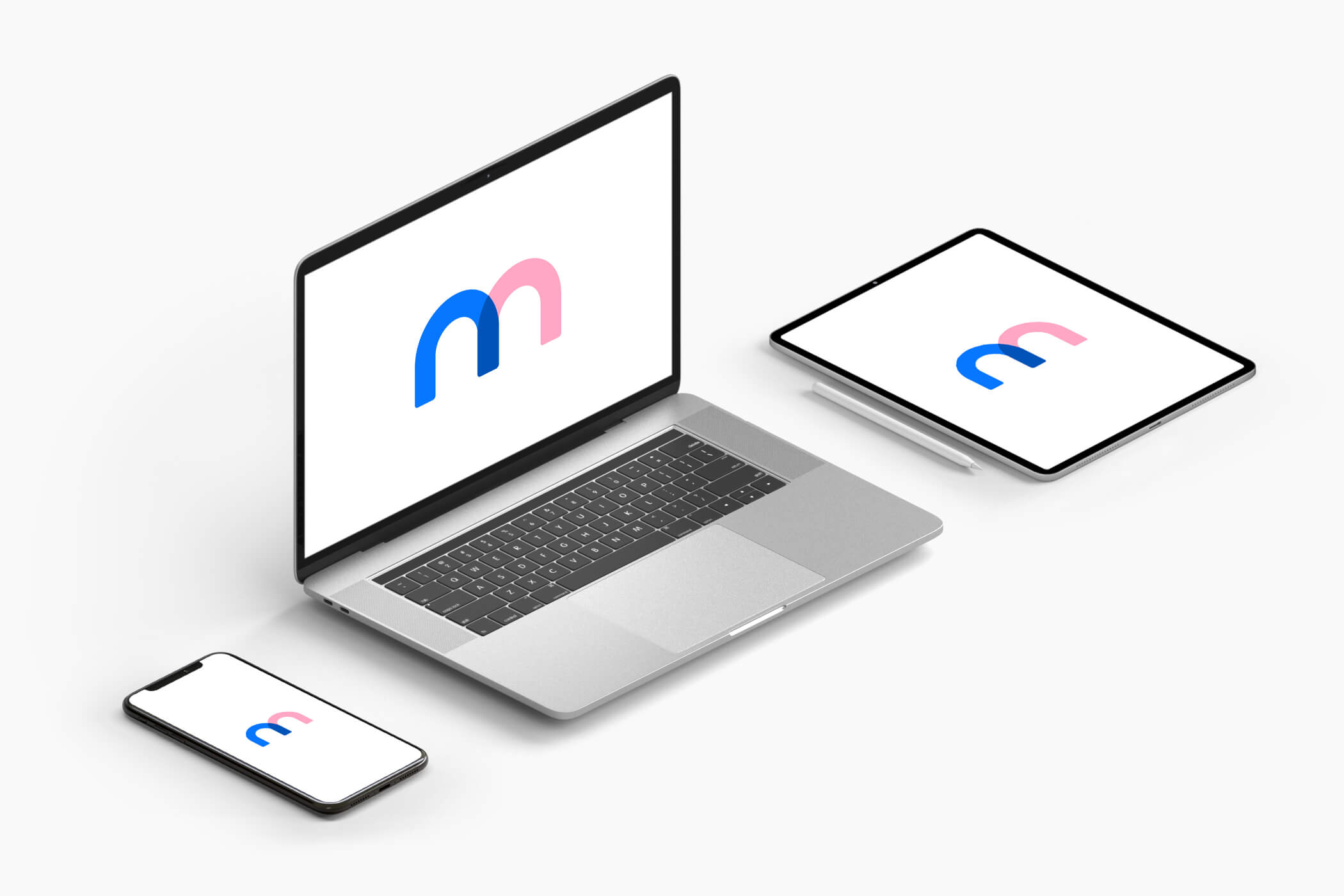 Not Quite Sure How Mediamodifier
Can Help Your Business?
Every business is unique - browse through the example use cases
and see which content is most useful for your company, brand or product:
Templates for Everybody
Templates for You
We don't just create new mockups and design templates out of the blue (or pink).
We collect feedback, reviews and item requests from our users to understand
which is the best and most useful content that helps you with marketing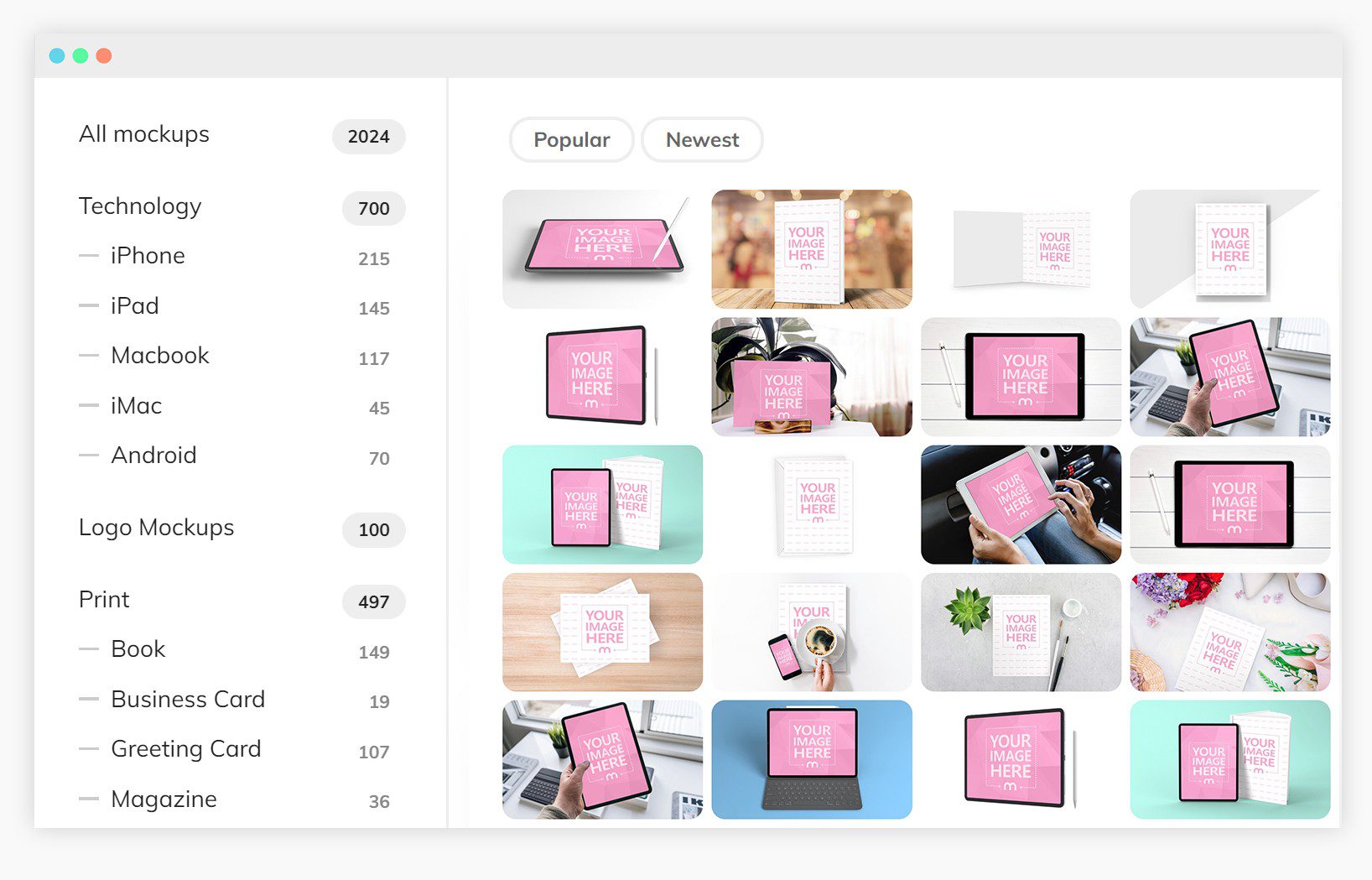 If Your Product Provides
A Lot of Value - SHOW IT!
Get started with a large collection of templates for any product type.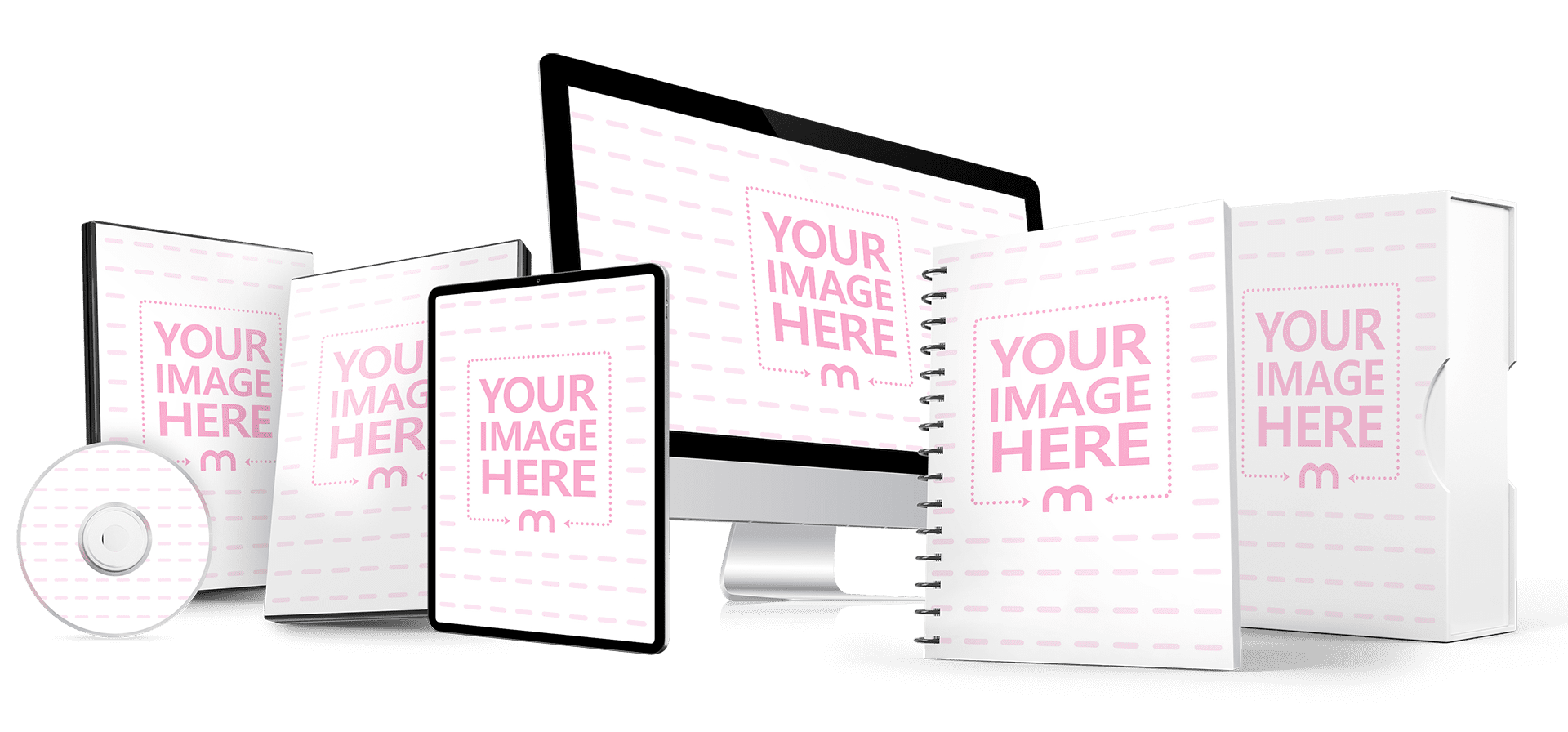 It's All About Your Digital Product -
Customize Til You Get it Right
The simple yet powerful online editor allows you to tweak all the settings
so you could make a perfect fit and personalize the content to match your branding style.
Further combine multiple mockups in our design editor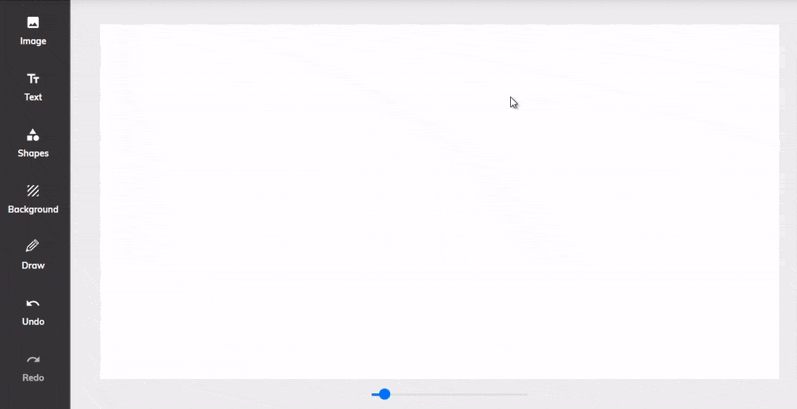 Your LEAD MAGNET Is A Crucial Part
of Your Entire Marketing
We'll help you make sure it looks good!
Mockups and Designs
All Combined in One Place
Choose from ready-made designs or create your own from scratch.
Then place it into a mockup template with no effort. This means you can seamlessly
create high-quality visuals and resize to any format.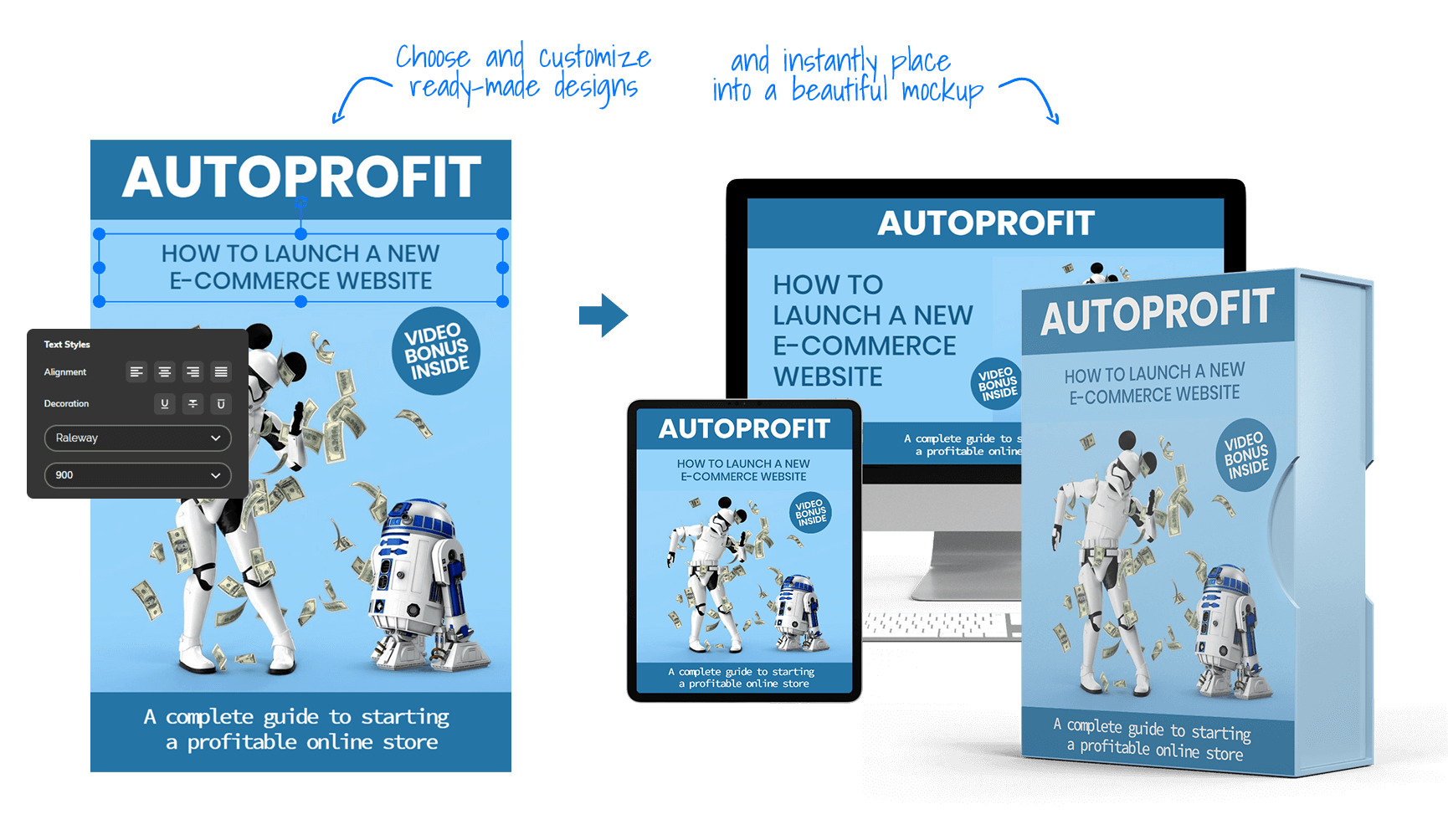 So, now you know how difficult EASY
is it to create a mediocre BEAUTIFUL
Showcase of your Digital Product.
It only takes a few mouse clicks to make your product stand out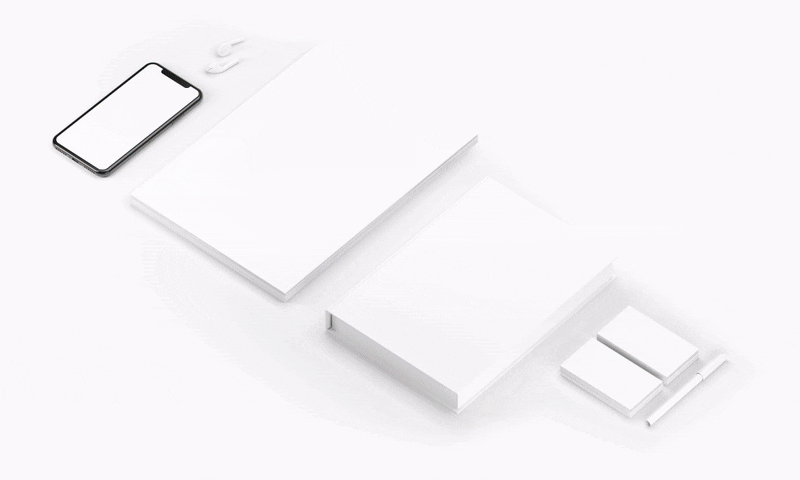 START NOW
and get your first mockup
in 14 days 60 seconds.
There is no better or faster way to do it.
Stop using blurry screenshots of your product testimonials

and replicate them with our design editor. Create high quality images for your website or social media page...
and Use Countless Other Templates
to Promote Your Product
From Instagram posts to YouTube Channel art and Book Covers
you have wide selection of designs to create an engaging online presence.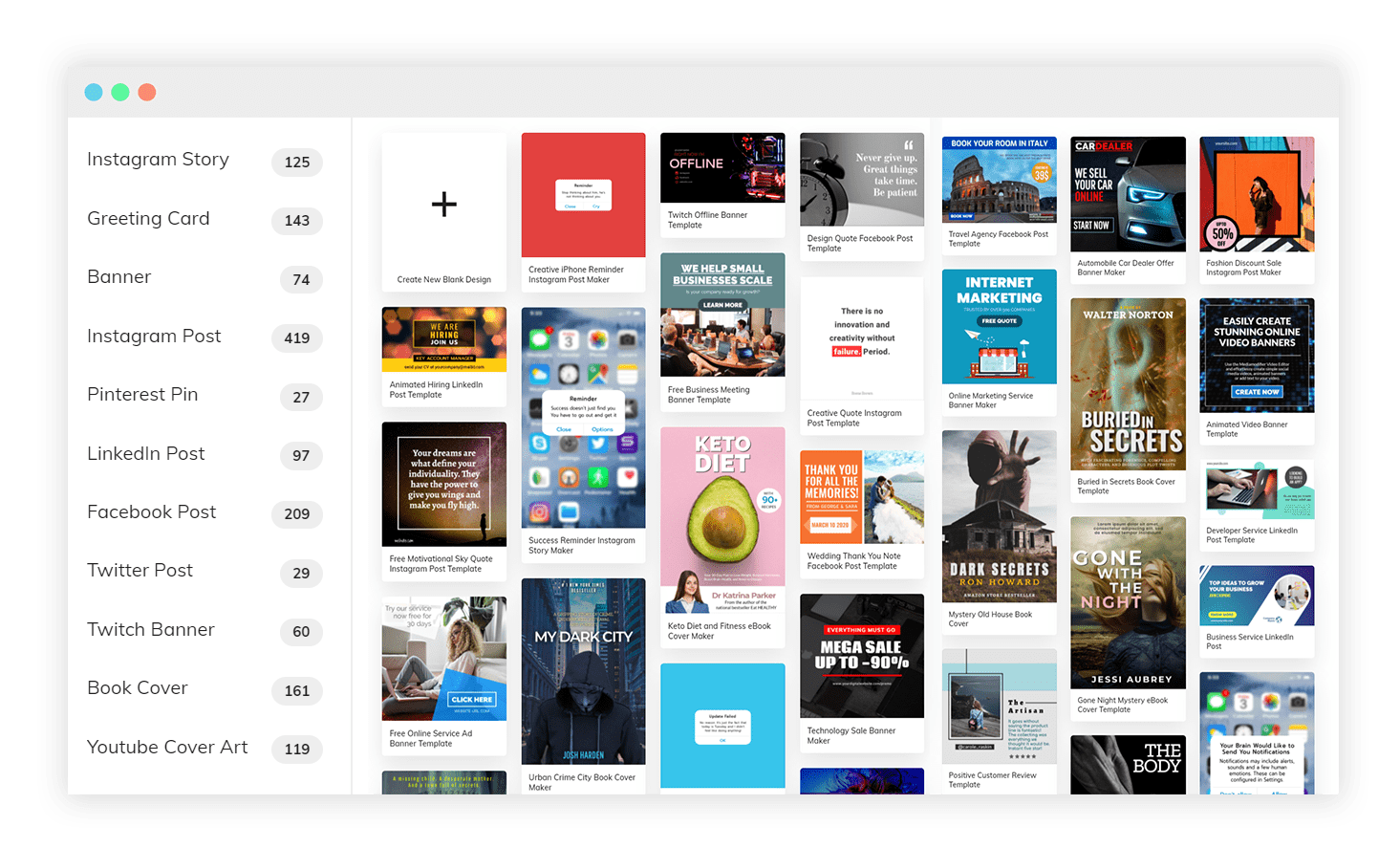 Try All Features Now!
This is only a small fraction of all you can do
with the Mediamodifier Tools!
Immediate access. No credit card required.