10 Creative Back to School Posters for Instant Reuse
•
September 4th 2020
•
3 minute read
It's highly unlikely that a student will ever forget to go Back to School (except Kanye West)…
but we still like to constantly remind all the students with annoying posters.
So here are 10 colorful and catchy poster designs for making your own Back to School Announcements on social media.
Easily customize these templates by adding your own text or resize them to any other dimensions which is best suited for your medium.
1. Back to School Sketched Poster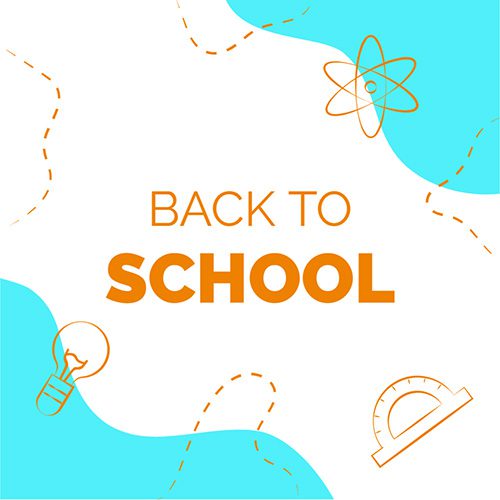 A minimal sketch style Back to School announcement design with a large title in the middle. Add your own text and make a stylish social media post.
---
2. Education Quote Template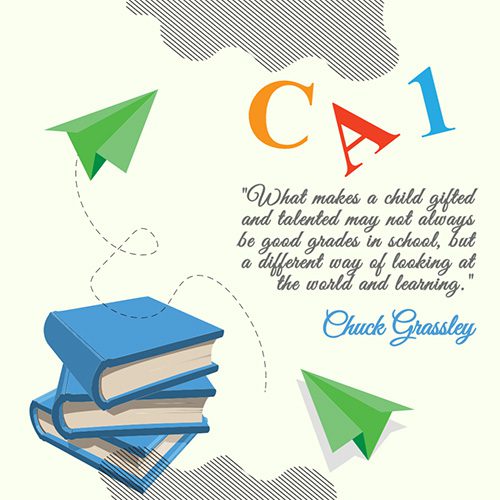 A creative and abstract school and education themed design featuring an illustration of books and paper airplanes. Add your own motivational quote to spark inspiration.
---
3. Back to School Banner
A classic education and learning themed banner template featuring illustrated school related items and text placeholder in the middle.
---
4. Back to School Illustration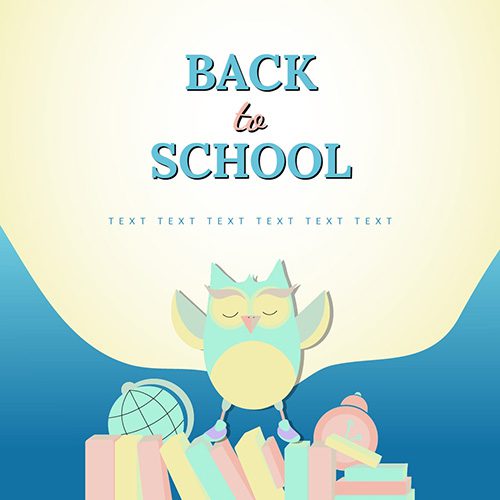 The owl knows it all… use this template to remind people of the upcoming school year. Notify about important dates or assignments.
---
5. Back to School Facebook Post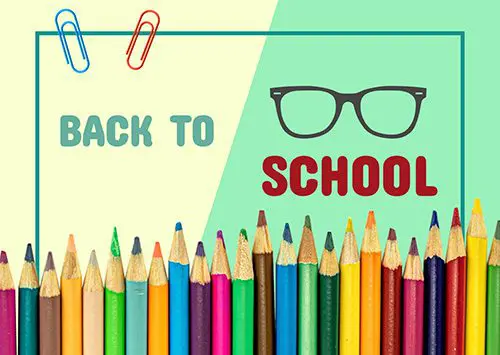 A colorful greeting card style Facebook post with colorful pencils. Add your own text and remind kids that creativity starts in the classroom…
---
6. Back to School Poster Design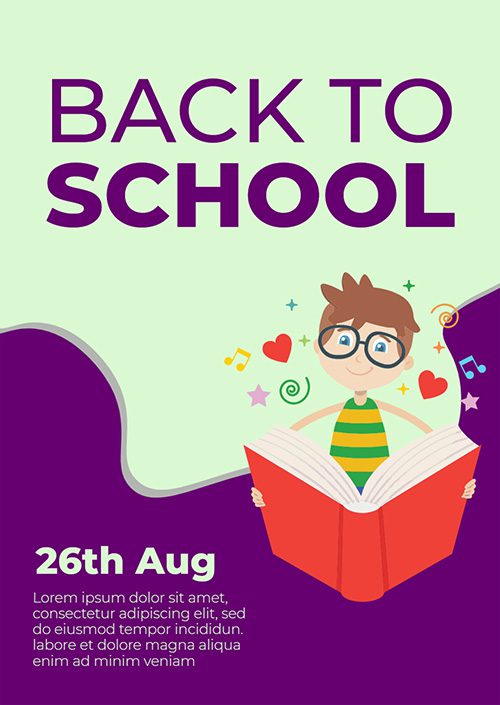 A cute Welcome Back to School poster design featuring a small kid reading a book. Use this design to notify about upcoming changes or important dates.
---
7. Back to School Illustration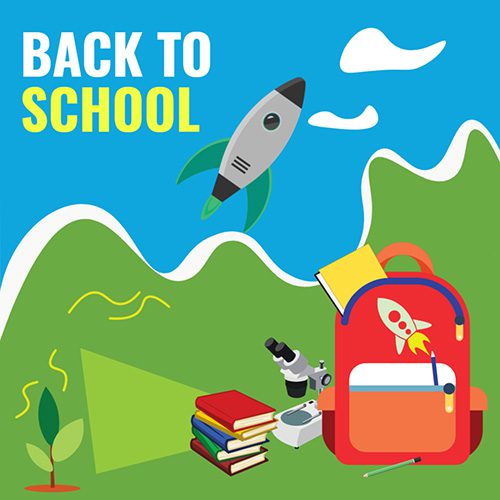 Boost motivation for learning science with this design template featuring a rocket taking off and a backpack filled with school gear.
---
8. Back to School Quote Card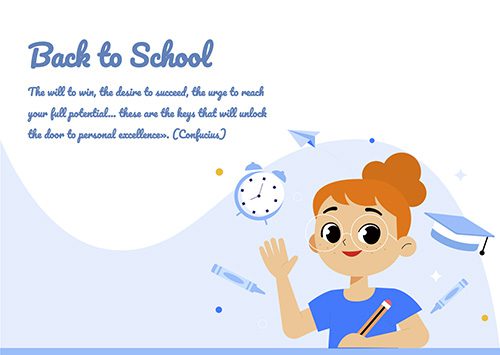 This template is all about saying a friendly hi to all students. A design with calm blue colors and a girl studying and waving in the classroom.
---
9. Motivational Back to School Poster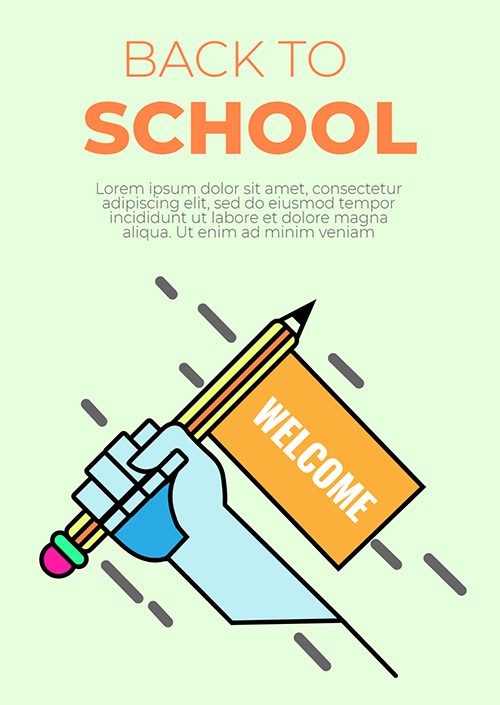 This back to school motivational poster template features an illustration of a strong hand holding a pencil with your message on it.
---
10. Welcome Back to School Announcement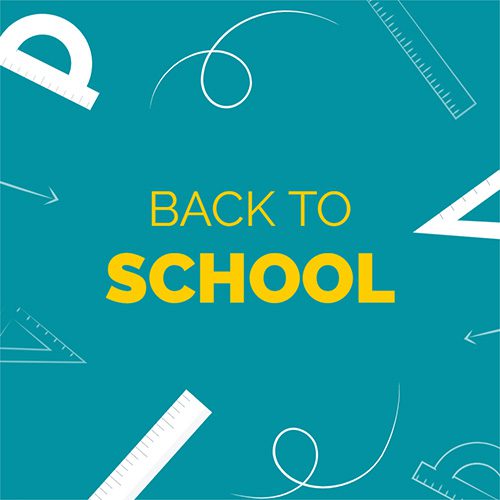 Another simplistic back to school announcement template with your message in the middle and sketched school equipment illustrations on the background. Perfect to be used on Instagram.
---
Conclusion
We all love school…
but that feeling usually comes years after we've already graduated!
Fortunately for most people (the world is getting younger) school is still ahead, so it's a perfect time to remind that summer is ending and it's time to get serious about learning!
Use these design templates and easily create your very own Welcome Back to School Announcement poster or banner for social media.
Didn't find a suitable template?
Maybe you're just looking in the wrong place? Have a look at this category of Back to School Banners or the entire Design Templates Category for some more amazing and reusable content, for example these Free Banners.
Visualize your design Use a product mockup to showcase your design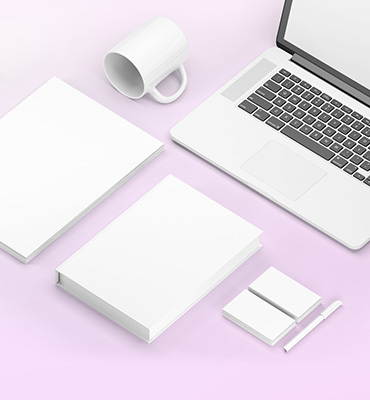 Create your design Use our templates to create delightful designs for any medium