5 Beautiful Logo Templates That Could Be Yours Today
•
February 16th 2021
•
6 minute read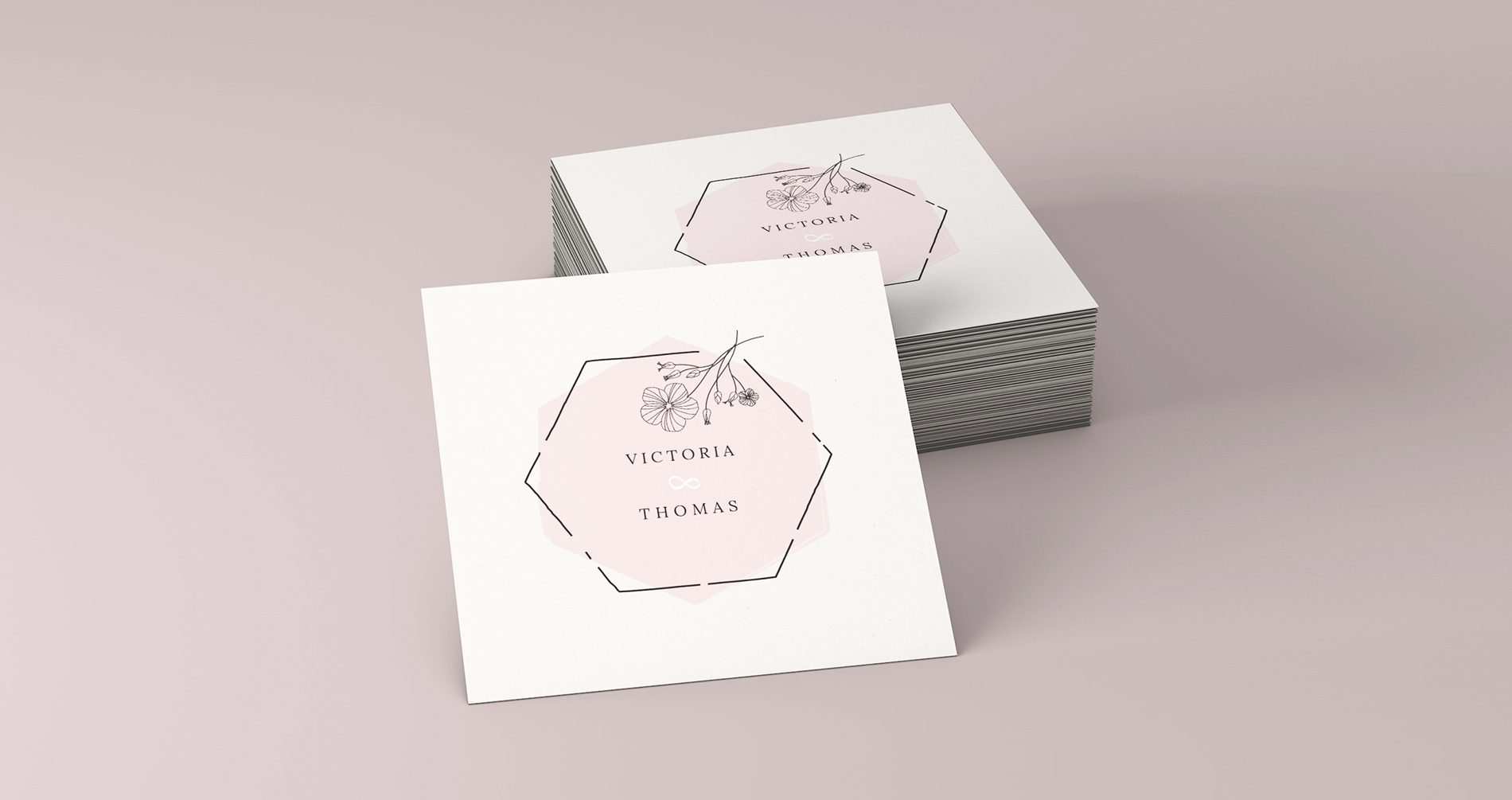 In this article, we will briefly explain the logic behind logos, and present five logo templates that you can easily edit and make your own. 
When creating a business, a logo is important for many reasons, including grabbing attention, making a lasting impression, and separating you from competitors.
It is essential to have a good understanding of who your company is and what you want to accomplish with it and use your logo as a way to communicate that. The logo is not just a design, it is a part of your brand's identity.
Are logos even that important?
In one word: yes.
The role of logo designers is not to design art or something the business personally likes the look of, but instead, they need to come up with a strategic business tool that will allow a company to be identified in the vast world of many other companies, as Logo Geek mentions in one of their articles. This does not mean a logo can not still look good, but that it should be a secondary factor when designing a logo, while identification comes first.
Besides helping customers recognize you easily, a logo should be made in a way it successfully tells the story of your business at a glance.
This means that it should give basic information about who you are and what you do. However, even though a logo can convey a deeper meaning, it doesn't have to.
If you do not know where to start, there are many online resources, including Mediamodifier, which can help you create beautiful logos today, according to the area of business you are in.
Below, we will be presenting some of our top picks for logos that could be yours today based on your niche, but do not forget to check out the whole library.
Food Logo Templates
If your business is food-related, you will need a logo that will make people want to eat your food, whilst also looking professional.
Do: Lean towards natural food tones. Varying shades of yellow and brown hues have proven to be the most successful when creating food-related logos.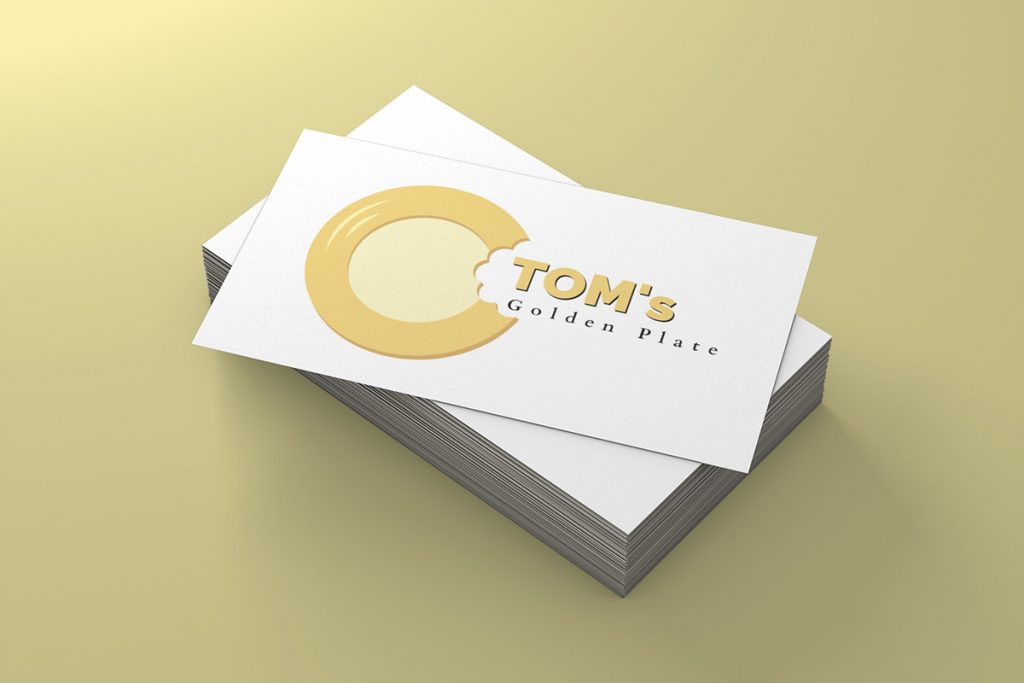 Avoid: Unappetizing colors like blue, which suppresses appetite. Avoid excessively bright colors.
Our choice: A plate with different shades of yellow and a bite mark. It has all the elements which suggest that this is a restaurant, without losing the professional touch.
Finance Logo Templates
In the finance industry, trust is everything. To convince potential customers to trust you with their money, they need to first believe that your bank is secure, safe, and stable long-term. To begin planting this seed in their minds, you need a logo that communicates your experience and expertise.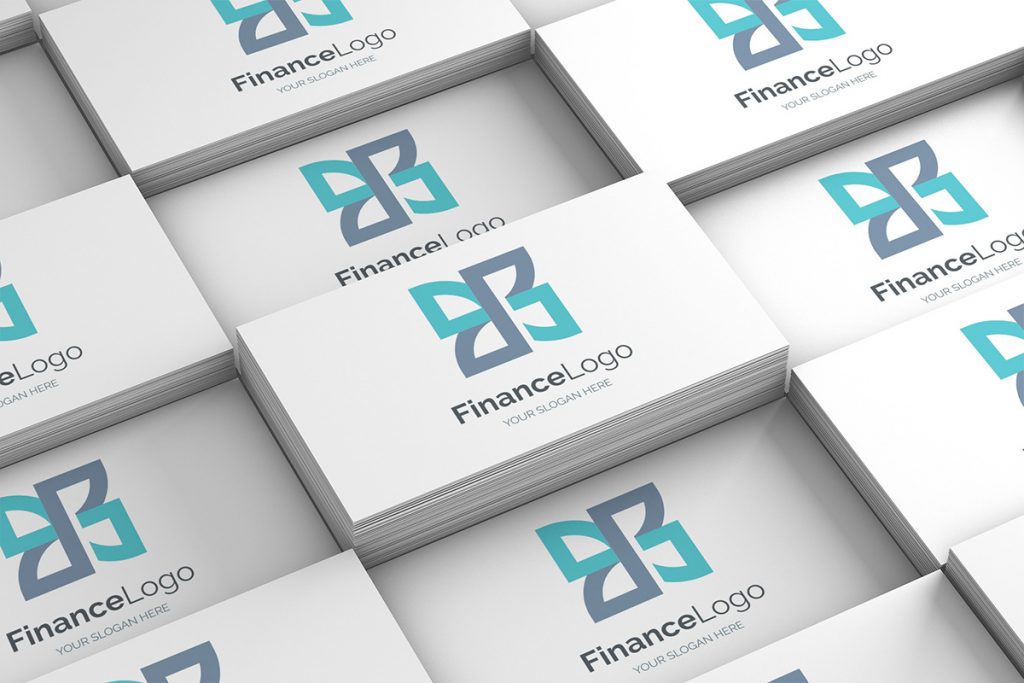 Do: Shades of blue. According to color psychology, blue instills a sort of serenity and reliability in people. This is why many banks choose to use different versions of the color in their logos.
Avoid: Money symbols. Banks face a particular challenge when it comes to branding because the subject of money is sensitive.
Our choice: An intricate logo signifying unity and the flow of money, in shades of blue.
Non-profit Logo Templates
You might think branding is not as important when you have a non-profit organization, but the truth is, marketing still matters.
Most likely, your goal is still to raise money to help you with your cause. And even if you are not actively looking for funds, you can definitely benefit from promoting your organization as much as you can.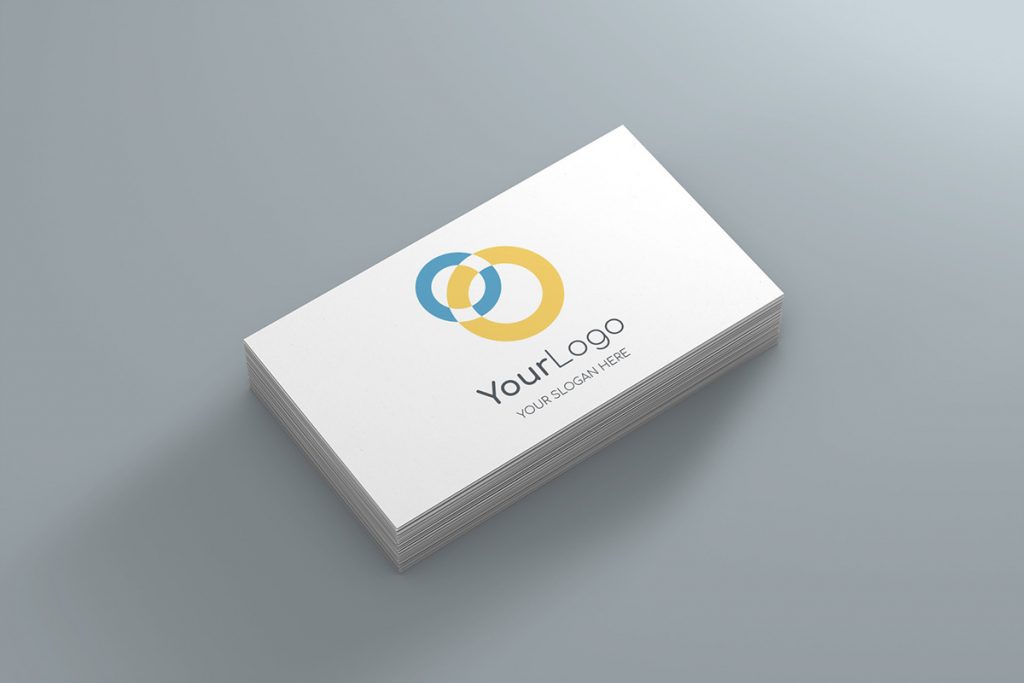 It's hard to talk about competition in the world of charity, but the truth is that you still need to try your best to stand out against the many other organizations. In addition, you need a logo that inspires trust, so people know that they can count on you to be honest about your work.
Do: You should choose logos that represent unity and collaboration, such as intertwined circles or joined hands.
Avoid: While there has been a trend to use overly-complicated logos for charities, this is not recommended. "If you can't look at a logo for fewer than 10 seconds and re-draw it with decent accuracy, it's probably too complex to be easily remembered," according to Entrepreneur Magazine's top branding expert, John Williams.
Our choice: A logo representing two intertwined circles, which inspires unity and help.
Beauty Logo Templates
When it comes to beauty logos, you can generally be more creative, depending on the exact product you are offering.
Do: If you do desire colors, it would be smart to use white (which represents cleanliness), light green (which represents nature), and blue (which represents calmness, as well as professionalism).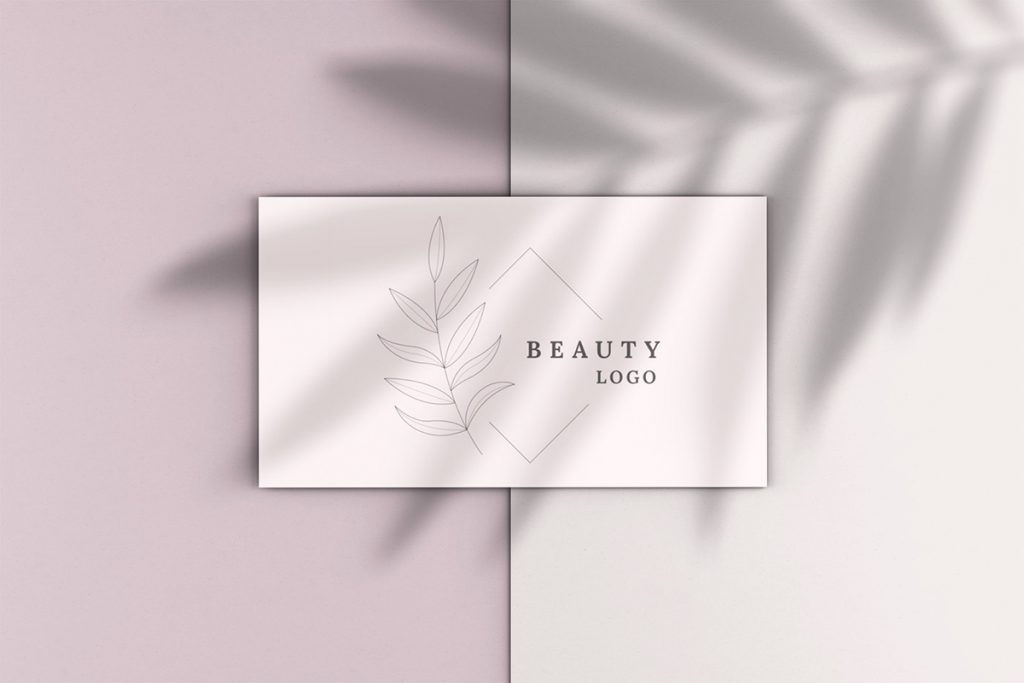 Avoid: Bright colors. Since this industry is often filled with color, many brands are gravitating towards a more minimalistic, often black and white approach.
Our choice: A simple black and white logo, with an outline of a leaf.
Regardless, you need a logo that looks as good as your customers do after they have used your makeup, cosmetics, or anything else you are offering.
Technology Logo Templates
In the ever-expanding technology industry, a good logo will help your company stand out from many others.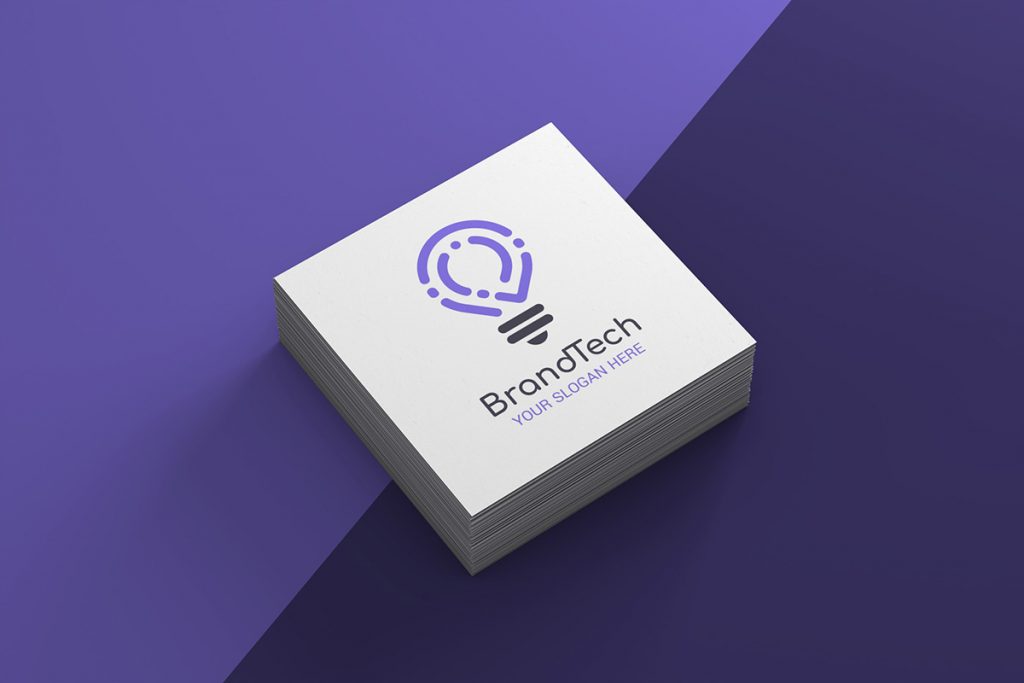 Do: If you have a digital or tech company, your logo should look modern and clean, or slightly futuristic, and the design should portray intelligence and trust.
Avoid: Overly complicated logos. Even though your industry might be tech-oriented, your clients will not always be familiar with the terms and symbols of IT.
Our choice: A technology-themed design with a lightbulb concept, symbolizing good ideas and a stream of data.
Templates Customization 
Below you can see the customization of one of Mediamodifier's wedding templates. You can change the color, size, and placement of the elements, as well as customize the text in many possible ways, directly on the website.
This is just simple and quick customization, but you can play with it until it becomes your own unique logo. Do not be afraid to give it a try!
NB: all logos are available to download in vector SVG format!
Visualize your design Use a product mockup to showcase your design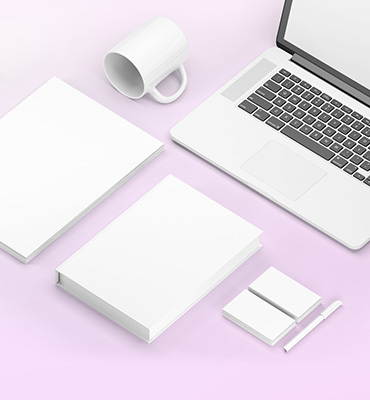 Create your design Use our templates to create delightful designs for any medium