The 3 Best Marketing Moments of March 2021
•
April 8th 2021
•
4 minute read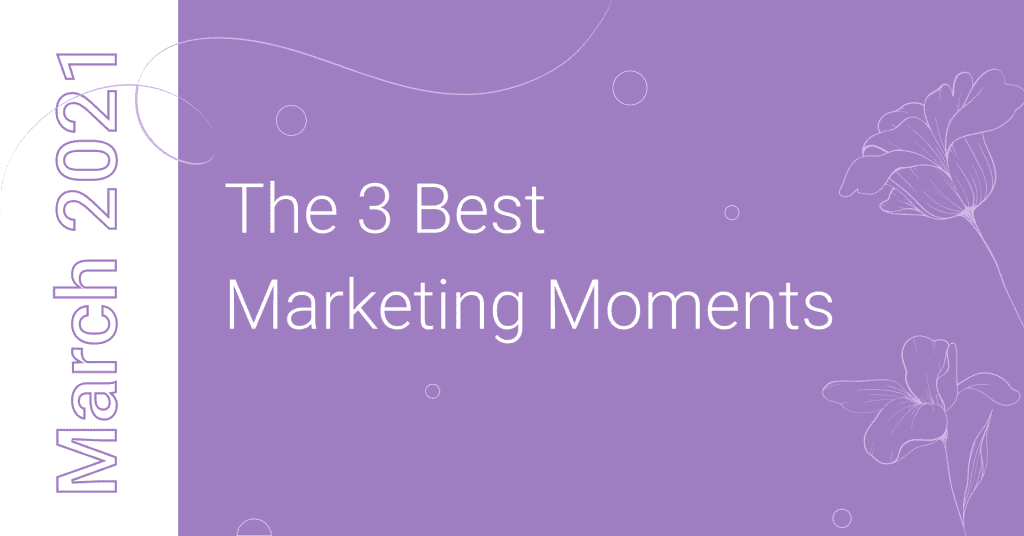 With the official arrival of spring out of the way, let's take a look at the most iconic ideas that started as a seed, but blossomed into the best marketing moments last month. 
1. Dove offers to pay other brands to diversify ads
Unilever's very popular cosmetic brand Dove has decided that being part of the progress means doing more than the bare minimum. Their newest campaign was based on promoting inclusivity in the advertising industry by offering to fund the cost of hiring diverse talent sustained by other brands.
Dove announced the decision on their website, as well as on Youtube. Check out the video below.  
The "It's On Us" campaign began in 2020 and started as an extension of "Project #ShowUs". Dove put together a collection of more than 10,000 images that depicted a more inclusive idea of beauty for advertisers and media outlets.
According to Dove, other brands have joined the trend. Magnum, Krispy Kreme, Cif, and Nedbank are currently mentioned on the list of participants.
The campaign is grounded in a survey that found 70% of women don't feel represented in media and advertising. It is also consistent with Dove's long-term strategy to build confidence in women and children. Most memorable of their previous campaigns is their 2014  "Campaign for Real Beauty". 
Undoubtedly, Dove has set their mark in the best marketing moments related to diversity in history!
2. Pizza Hut's Pac-Man "Newstalgia" campaign
Pizza Hut launched a campaign in March around the concept of "Newstalgia," which means contemporizing something that evokes nostalgia. The year-long campaign created with GSD&M and Tool of North America put a modern spin on the chain's classic branding elements.
Pizza Hut sent limited-edition boxes of large pizzas with QR codes to their customers. When scanned, clients could play an augmented reality version of the classic arcade game Pac-Man. Players can share their scores on Twitter in order to enter a contest to win a custom Pac-Man game cabinet.
In addition to the boxes, the brand also released a TV ad featuring actor and spokesperson Craig Robinson playing a retro Pac-Man game. The spot promotes "Newstalgia", which has been on the rise due to a boom in retro trends and at-home dining. Both of which have boomed during the pandemic.
3. London Eye becoming Captain America's shield
In a rather unexpected move, Marvel transformed The London Eye into Captain America's shield on March 19. This marked the release of their new series, The Falcon And The Winter Soldier on Disney+.
Captain America's shield was projected onto the London Eye as well as several other landmarks around the world. It was also present on the Singapore Flyer observation wheel, the Melbourne Star in Australia, Rome's Luneur 1953 Flywheel, La Grande Roue de Marseille in France, and a few other places.
It is unclear just how the British felt about a major symbol in their capital being covered with the colors of the American flag. However, there's no doubt that Disney+ and Marvel are willing to spend very high budgets for promoting their projects. It's certainly a smart way to get the attention of the audience and, optimistically, it won't lead to an international conflict outside of the on-screen wars. 
Whilst the London Eye is currently not available, Mediamodifier's library has plenty of mockups you can use right now to envision how Captain America's shield would look on various objects, screens, and templates. Or, more importantly, you can use our features to test out your own logo or products.
What do you think were the best marketing moments from March? Let us know in the comments!
Visualize your design Use a product mockup to showcase your design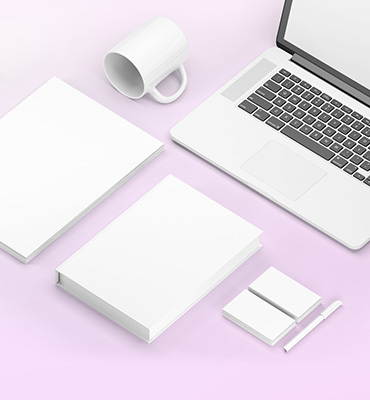 Create your design Use our templates to create delightful designs for any medium