15 Most Popular Business Card Design Templates
•
August 19th 2021
•
4 minute read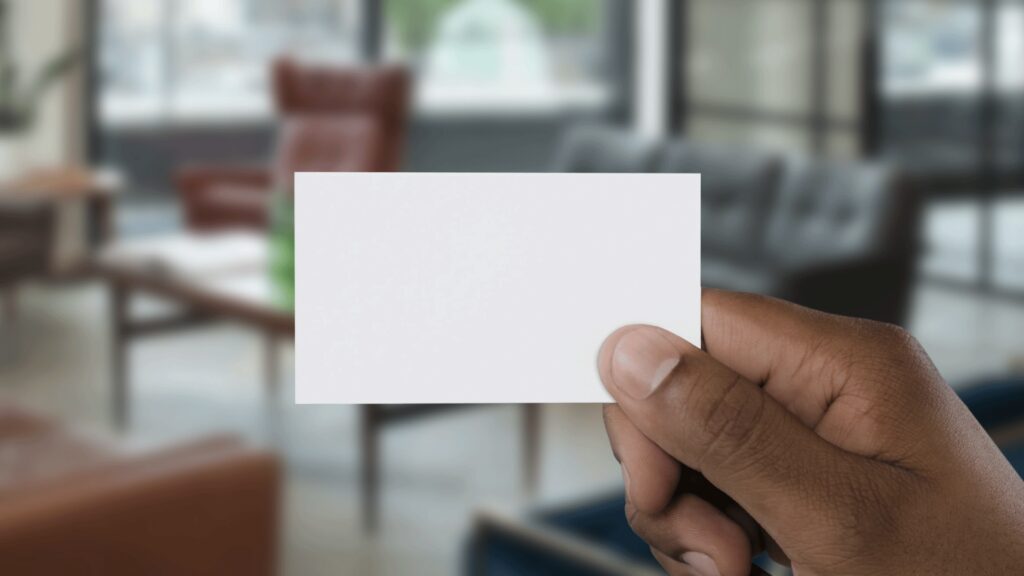 After over 1.5 years of working from home, people are starting to return to offices and head to meetings. Especially for realtors, artists, graphic designers, programmers and bankers. This means that the demand for business cards is also rising again. It's time to refresh your old business card with a new look that follows the latest trends.
Let's take a look at the 15 most popular business card design templates on Mediamodifier. You can use all of these templates and add them to mockups to visualize them with rounded corners, textured paper etc.
All templates are fully customizable. You can change or add fonts, layouts, colors and text. Click on the "Edit this Template" button to head to the design editor.
1. Black, White & Orange Business Card Template
This black & orange clean business card is great for business professionals. It works for almost any company from legal to manufacturing.
---
2. Black & Orange Business Card Template
Here's a dark version of the previous design template. Add a white logo and tagline and send to the printer.
---
3. Black & Orange Business Card Template
This is the back side for the first two templates. Orange icons visually represent what information you've added and add a professional extra touch to the design. Add your email, phone, address and website.
---
4. Fiery Business Card Back Design Template
This is a minimal template for when you don't need to say much on the front side. Of course, you can add some text and other icons to personalize the image.
---
5. Business Card With a Brush Stroke
This minimal design is absolutely gorgeous. It doesn't take too much attention and gets all the important information across. Absolutely perfect for art galleries, arts & crafts stores, pottery businesses and other crafty businesses.
---
6. Moody Business Card Template
This one is for edgy businesses and personalities. It's the perfect amount of memorable, but not too in your face.
---
7. Triangle Business Card Template
This business card template design features three different triangles with dark green background. Asking the printing service to use gold where the yellow triangle is would make it pop gorgeously.
---
8. Masculine Yellow & Black Business Card
It's hard to imagine using this template for anything other than a fitness club. It's masculine and features a gorgeous illustration on a shape that resembles a dumbbell. We encourage you to test it out and see if you could use it for a car shop, entertainment business or cinema.
---
9. Minimal Design Template
This is a dainty, minimal design in different colors and simple text. You can change the font and layout to make it your own. It works really well for a variety of different businesses.
---
10. Green Golden Themed Business Card
The colorful design in green and golden colors is great for a hotel, golf club or restaurant. You can change the color palette to match your branding and perhaps ask the printing service to add a touch of gold to the graphic element.
---
11. Dark Themed Business Card Design Front
Here's a minimal black & white design. It's simple enough where you can easily grasp all the information, but detailed enough where it's not boring. The perfect balance!
---
12. City Themed Business Card Backside
The large city business card template features a transparent black color background and city view. If you're working in a big city, it's a great opportunity to impress people from smaller locations.
---
13. City Background Themed Business Card Front
Here's the backside of the previous template. Add your phone, address, email and website. You can also personalize the icon if a lightbulb doesn't best represent your business.
---
14. Orange Business Card Design
The orange of this business card is sure to capture the attention of the person you're giving it to. If you capture someone's attention, it's more than likely they won't just stuff the card in their pocket and forget about it. Win!
---
15. Business Card Design – Backside
Here's the backside of the previous card. It still uses the same effective orange but is a lot more laid back so the information can shine through. Add your name, profession and all your contact information.
---
You can find even more business card design templates here. Happy designing and hope you secure the best business deals with these cards.
Visualize your design Use a product mockup to showcase your design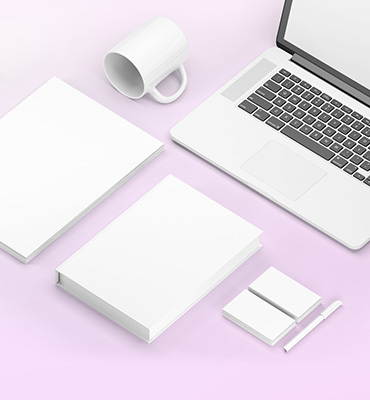 Create your design Use our templates to create delightful designs for any medium