10 Best Content Creation Tools for Small Businesses
•
December 15th 2021
•
6 minute read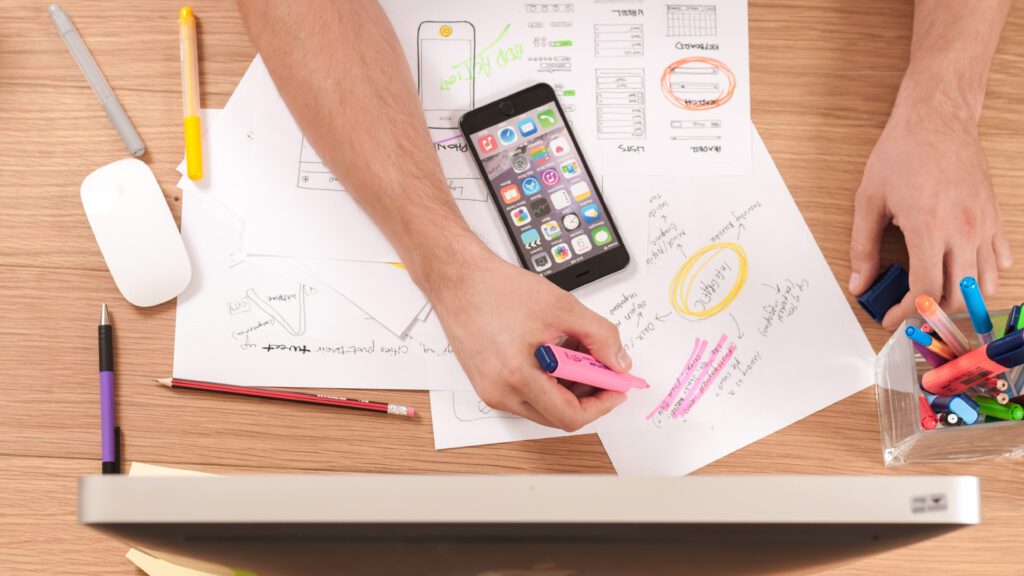 Creating great content is no easy feat. There's a lot to do and it all takes time and effort. So, here are the 10 best content creation tools for small businesses that will help you make sure that the effort you put in is worth it.
We've broken it down into three categories: planning, writing and design. All of our suggested content creation tools are affordable and easy to use, making them perfect for small businesses.
Planning
Just like with any other aspect of your business, you should start with planning, research and ideation. Here are some tools that will help you come up with keywords to boost your SEO and create a content calendar.
1. Google Trends
Google Trends is content planning 101. It doesn't go into too much detail, but it's free and a great tool for understanding trends. Type in a keyword you're interested in, select a location and see how many people are searching for your keyword at any point in time. In addition, you can compare search terms and see related queries. Although it won't tell you anything about the future, you can look for patterns in existing data to plan.
2. SparkToro
There's an abundance of SEO tools that will help build your keyword strategy and understand where your customers come from. Just to name a few, you have SEMRush, Moz and ahrefs. However, SparkToro offers a bit more insight into your buyer persona. You can search for insights based on who follows a social media account, frequently visits a webpage, talks about a specific topic or uses a hashtag. Use these insights to plan your content, add the right hashtags to your posts and use relatable phrases.
The social media and webpage insights don't work on small pages, but you can type in a competitor's account to see insights on their audience. The free plan offers 5 searches per month so choose wisely!
3. Hubspot Blog Ideas Generator
Have you figured out what you want to write about but are struggling to come up with an interesting angle? Hubspot Blog Ideas Generator is a free tool that generates ideas for blog posts. It's simple, yet ingenious and might get your creative juices flowing. Check out the results that came up with the keywords "Content Creation".

4. Buffer
Creating content takes time which is why the best practice is to schedule all of your content one or two weeks in advance so you wouldn't have to spend time on it every single day. There are probably hundreds of social media tools out there. Buffer is one of the most affordable with paid plans starting from just $15 a month. Here, you're able to connect your Facebook, Instagram, LinkedIn and Twitter accounts.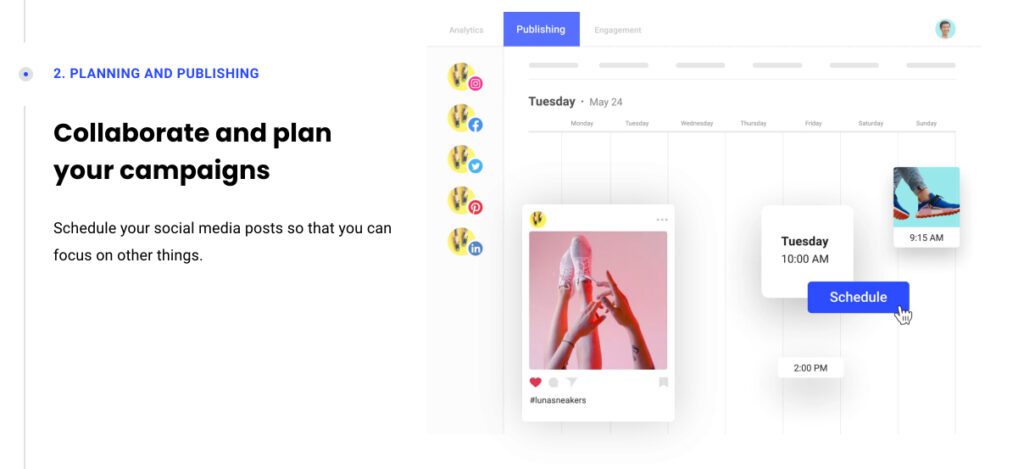 Writing
Now that you know what you're going to create and when, it's time to start writing! Don't forget to use all the insights from your keyword planning across all digital presence: homepage texts, social media descriptions and blog articles. It all makes a whole.
Here are some of our favorite tools to help you.
5. Grammarly
Grammarly is just one of those tools you cannot believe is free. It has for sure saved me from quite a few embarrassing grammar mistakes. It works almost everywhere! Social media, emails, Google Docs, WordPress etc.
The free plan checks your spelling, gives grammar suggestions and even lets you know what tone of voice you're giving off. For even more suggestions, you can upgrade to a premium plan. This will check for wordy sentences, formatting, punctuation in complex sentences and more.
6. Otter.ai
If you're planning on doing an interview for your blog or want to summarize meetings, a good transcription tool is a must! It can save you hours of work. In addition to Otter being able to transcribe video and audio files, you can use the app for live transcription! How awesome is that? Once you've received your transcription, all you have to do is to read through it to fix any mistakes and format it suitably.
Otter.ai gives you 3 files and 600 minutes of free transcription per month. Upgraded plans start from 8.33 USD a month making it affordable in every way.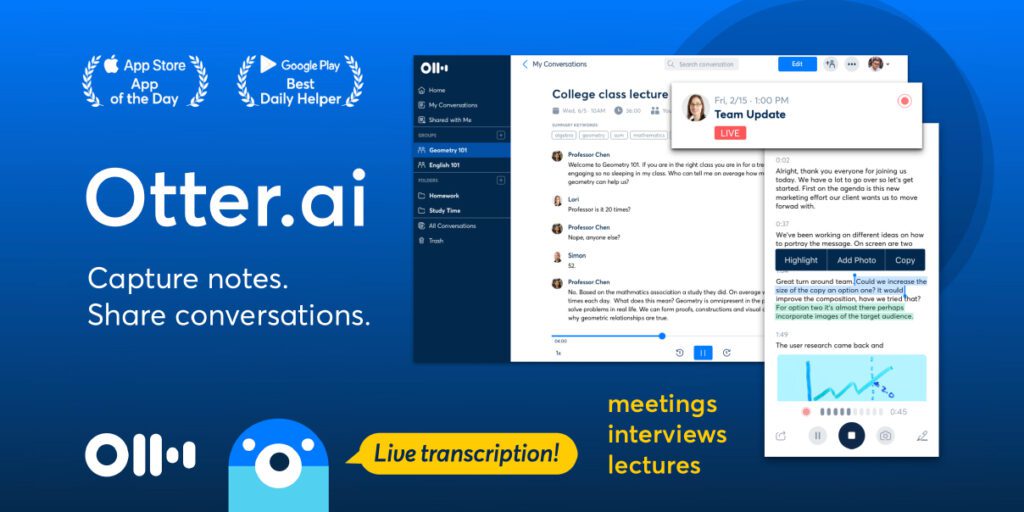 Design
Design is undeniably our favorite topic. Here are the best content creation tools for creating stunning visuals.
7. Mediamodifier
Mediamodifier is the go-to tool for drag-and-drop social media templates and mockups. You can create designs in seconds and publish them straight to social media. There are 4000+ designs to choose from and they're all easily customizable in the drag-and-drop design editor so you can make any template your own. In addition, Mediamodifier offers a wide selection of mockups that help you visualize your designs on various products.


8. Piktochart
Who doesn't love a well-designed infographic? If done well, they easily capture your audience's attention and allow you to share a lot of information in an easy-to-grasp way. They're great for building brand authority and educating your followers on topics important to your brand. Piktochart offers a large variety of free, customizable templates.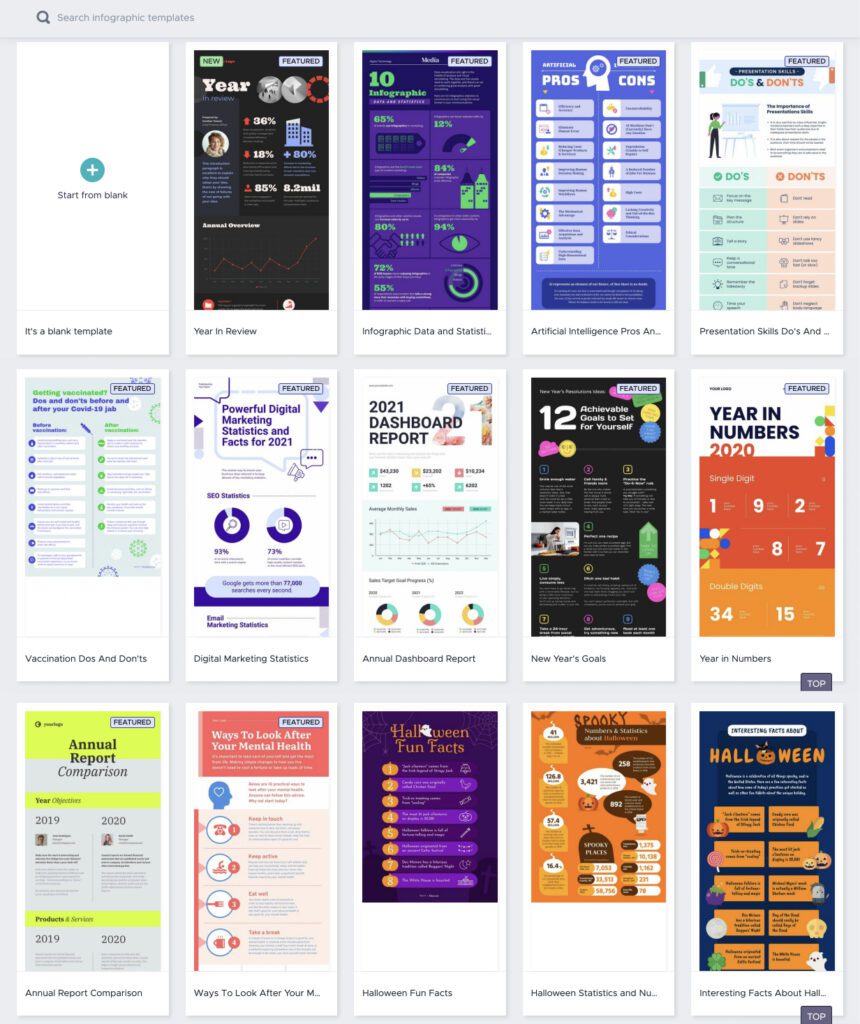 9. Giphy
Who doesn't love a good gif? Creating your own gifs is super easy. Just upload a video and Giphy will do the rest. This is also the place to create Instagram stickers for everyone to use. To do that, you need to create a brand or artist account, which isn't as difficult as it seems.
The most popular gif of 2021 was this one of Stanley from the Office (US).
10. Unsplash
Our final content creation tool suggestion is Unsplash. Although nothing beats a personal photo bank, this is a great option if you're in need of stock photos. All images on there are free to use and you can find some awesome gems there that aren't those "obvious stock photo" types.

That rounds off the list of our favorite content creation tools. We hope these help you streamline your content creation process!
Visualize your design Use a product mockup to showcase your design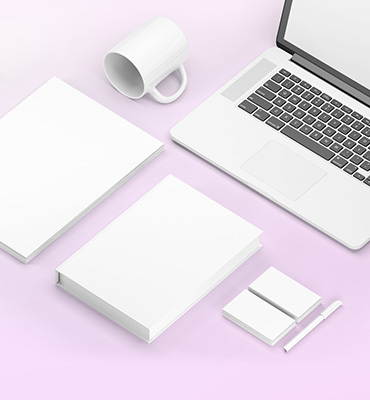 Create your design Use our templates to create delightful designs for any medium