8 Steps for Bringing Design Thinking to Your Sales Processes
•
July 10th 2020
•
7 minute read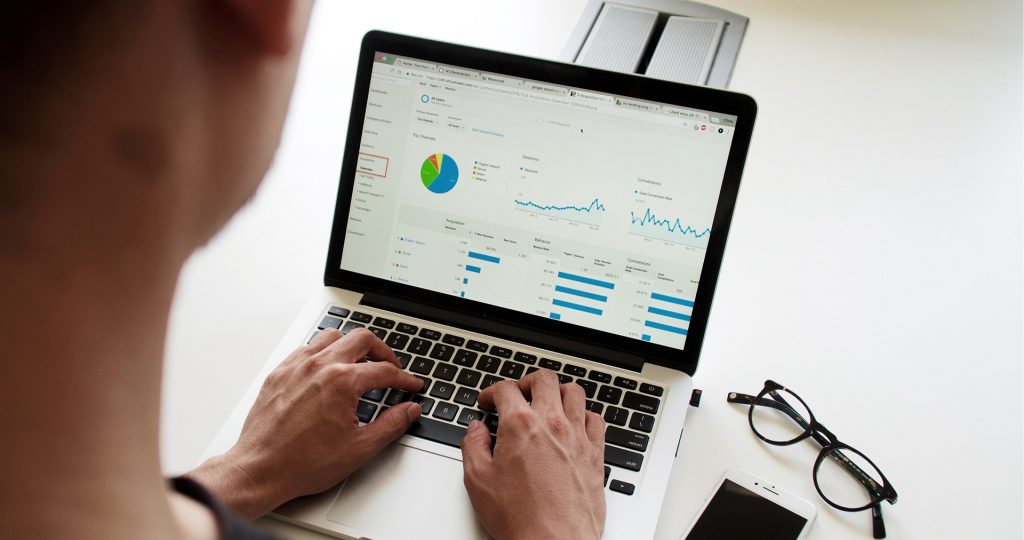 Design thinking consists of trying to see through the customer's eyes and helping them figure out the solutions to their problems. The whole concept of design thinking is to craft the customer journey just the way your targeted audience wants it.
Various aspects of sales can be improved using design thinking that also includes visual content marketing. Mostly design thinking gravitates towards a human-centered approach to cover market gaps that leave customers unsatisfied.
How can you implement this? Here are eight steps for bringing design thinking to your sales processes.
1) Define customer personas and try to identify their journey
The first step to implementing design thinking to the sales processes you are using is defining the different customer personas you're targeting. Once you have identified the customer personas, the most crucial step is defining their journey. In this phase, sales professionals need to view the customer journey through the eyes of the targeted audience.
Try to see things from their perspective and what they expect from the journey. More especially, try to identify the decision-making process and what would influence customers to convert to the business.
Knowing how customers move through the customer journey will help you identify where to improve. Take this step for every customer persona of the audience you are targeting to customize their entire purchase process.
2) Take note of pain points or certain customer emotions
When mapping out the customer journey through the customer's eyes, you will see that there are certain pain points or key moments that influence their purchase decisions.
Mike Brown is a highly experienced sales and marketing writer for Dissertation Help, one of the best services as per online essay writing service reviews. He suggests that perhaps during the first step, you noticed that customers face a certain problem that is not addressed in the sales pitch you've drafted. Alternatively, if the sales process is not convenient for the customer, you should note these pain points.  
You might also recognize that certain moments can be leveraged by making the customer feel special. All those moments that impact the customer's emotions and subsequently, their decision-making process must be noted. Also, look out for points where you can add strategic value to the buyer's journey.
3) Brainstorm potential solutions
Once the pain points and aspects where you can improve have been identified, it is time to brainstorm the potential solutions to the problem. Try to brainstorm possible solutions that can reinforce the customer journey and make it more pleasant to buyers. Try to offer more information about the products if customers do not fully understand the product.
The digital marketing expert at a well-known student custom essay service that provides assignment help to college students says that using visual content and other persuasive data to make customers enjoy the journey more is essential. All of the pain points identified when mapping out the journey that has been documented must have shortlisted solutions aiming to resolve them.
The entire sales and marketing team should throw in ideas during this phase to develop the most innovative solution.
4) Implement viable solutions to bring design thinking to life
All the brainstormed solutions should be assessed and go through a thorough microscope checking for any vulnerabilities. In this step, you should have both marketing and sales teams.
That is to ensure that the implementation of any sales processes does not contradict or compromise marketing efforts. The solutions that are implemented should be viable and human-centered, making customers enjoy their journey to a greater extent.
Do not use generic solutions because customers have already gotten used to them. Instead, implement out of the box solutions that add value to customers and leads them to convert to the business. If a solution presents other weaknesses or vulnerabilities, try to avoid and implement a foolproof one.
5) Use the relevant tools to make the sales process a success
When brainstorming potential solutions, assess the current tools that you are using and determine if they meet the newly identified requirements. If you need new tools, find the relevant ones, and do not rely solely on the data provided by them. A sales team should not overly rely on tools to make decisions regarding their processes.
Instead, they should only use them minimally and rely more on their human instincts to make the customer journey user-friendly. The relevant tools that should be used by sales teams include ones that provide clinical data about the efficiency of the processes being implemented or lack thereof.
Using only the relevant tools appropriately will contribute to smooth sailing sales processes that benefit the customer and business alike.
6) Familiarize the team with the improved sales processes and tools
The most important commodity a sales team has is the employee collaboration to sell the products. Ignoring this crucial human aspect can diminish the spirit of design thinking and result in an unpleasant customer journey.
To ensure that you are implementing design thinking throughout the entire sales process, train employees on the principles of this concept.
The most important thing to do here is equipping the staff with the necessary information and tools to be more than brand advocates. Instead, your staff should take an advisory role and conduct the tasks of being consultants to customers. Giving advice that adds value to customers is the most invaluable asset that converts potential clients.
7) Measure the performance of the updated sales processes
When you are implementing design thinking to your sales process, gauge the performance of this strategy to see if it is making any difference.
If there is no change or you're experiencing a decline in sales, review the changes you have made to check any vulnerabilities. Tools come in handy in this aspect of tracking and monitoring the performance of the sales processes implemented.
CRM tools can be very beneficial in this step because they document the satisfaction levels of customers. You can also use these tools to determine how customers feel about the product and brand using data gathered on social media platforms and other sources.
The Key Performance Indicators (KPIs) you will use to track the performance of the sales processes must be identified and set before implementing them.
8) Acknowledge and implement all feedback received from customers
Sometimes customers can directly notify you of any problems they faced and come up with suggestions for fixing the problems. In this case, you need to exercise humility and take the suggestions to mind by brainstorming how they can be implemented. You might also extend the invitation for customers to help the business develop ideas for improving the customer journey.
After all, they will be the experts in this matter because they're the ones who have to go through the journey. Ask them how they would like it to be and brainstorm solutions on implementing these suggestions. Involving them in formulating sales processes that are more efficient is a great way of bringing design thinking to your sales processes.
The bottom line
Implementing these steps will make your sales processes human-centric and the customer journey enjoyable to clients. Do not be afraid to include customers by asking for their feedback. Ensure that you monitor the performance of the sales processes by setting KPIs that will determine its efficacy and indicate any due changes that should be made.
Author Bio:
Michael Gorman works for the best essay writing service UK as the lead writer for thesis, dissertations, essays and term papers. His other freelance assignments include a Personal statement writing service and Do my assignment online. His several assignments with the best writing agencies are proof of his writing, editing and researching brilliance.
Visualize your design Use a product mockup to showcase your design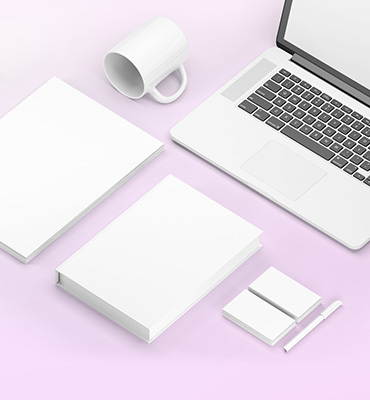 Create your design Use our templates to create delightful designs for any medium