Free Facebook 3D Photo Templates… and How to Use Them!
•
May 24th 2019
•
3 minute read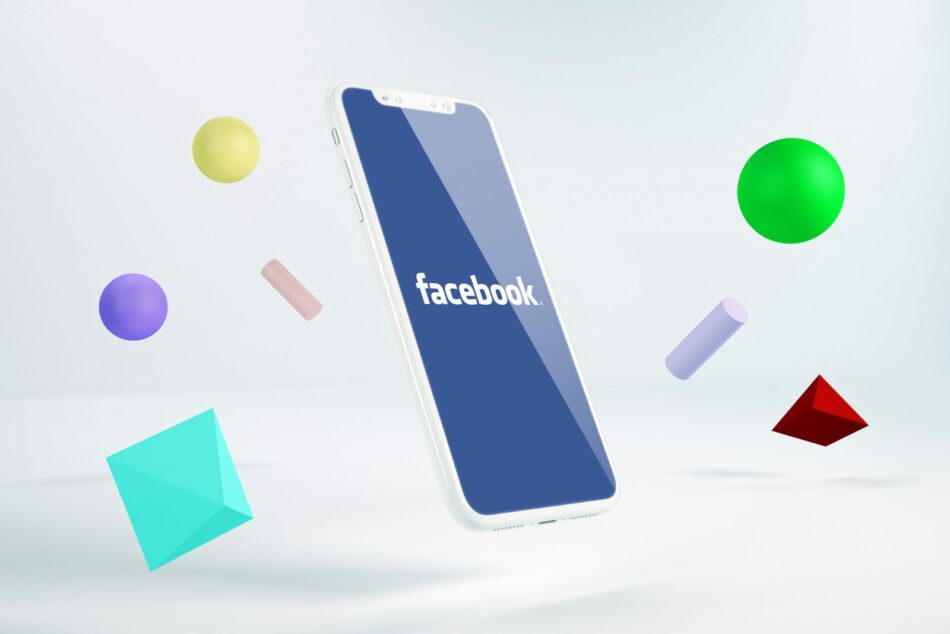 Short Intro: What are Facebook 3D Photos
(Skip to Step 1 if You Already Know All This)
Facebook has recently launched a new feature called 3D Photos which turns flat images into beautiful 3D moving photographs. The technology uses depth map information to create a small motion in the picture by detecting which objects are on the foreground and background. Images which include depth map information can be shot with the latest iPhone and high-end Android models or created inside Photoshop.
So far the 3D Photos have mostly been used to share cute dog pictures, make 3D memes or even some more serious design artwork, but because it is a relatively new thing in Facebook, then you can't boost or advertise posts which include 3D.
However, we can be quite certain it's all about to change soon as 3D content grabs a lot of attention then it is quite perfect for advertising. On average 3D Photos on our Facebook pages have received 5-10 times more engagement compared to regular images so you can see the difference. That's why we've also created this library of free templates, so everyone could get their hands on 3D and experiment on their pages.
Step 1) Choose a Free Template and Customize
Browse our library of Facebook 3D Photo templates which you can easily customize online. No need to download any software or mess around in Photoshop – that stuff is all in the past!
Step 2) Download Your Images
After you've inserted your image into the placeholder, click the Download button which will generate a zip file – this includes your image and a special depth map file, which Facebook uses to create the 3D effect. Unzip the images on your computer and follow the next step:
Step 3) Upload to Facebook
Select both images and drag & drop them together into a new Facebook post window. Facebook will automatically combine the two files into a new 3D Photo. Important: If you rename the images then make sure the file name for the depth map is the same as your image plus and additional _depth at the end. Example: world.jpg + world_depth.jpg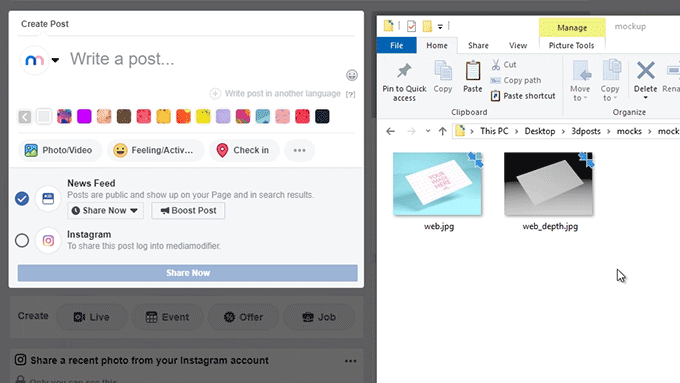 What's the Difference Between Facebook 3D Photos and 3D Posts?
Many people often get confused about the two options and we seriously can't blame anyone because they really might seem to be the same thing. Facebook 3D Posts are actual 3D models uploaded to Facebook that you can spin around, rotate 360 degrees and zoom in. 3D Photos which this articles is about, only have a very small motion effect.
Below is an example of a 3D Post from our Facebook page. Click and drag to rotate the model and Shift + Ctrl + Mouse Scroll to zoom in. Explore the model and see if you can find a hidden symbol:
Creating 3D models requires a bit more work than just taking a picture which includes a depth-map. Many businesses for example Lego, have used 3D Posts to showcase their new products. It's technically a more complicated choice, however there are also options to create 3D Posts with less effort online by using sites like Vectary.com or easy3dpost.com
---
Ready? Let's Make Some 3D Photos Now!
Choose a template from our Facebook 3D Photo gallery and get started with spicing up your social media channel!
Visualize your design Use a product mockup to showcase your design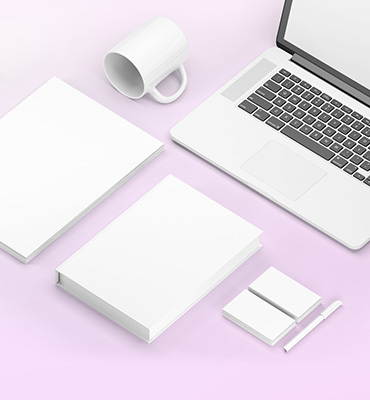 Create your design Use our templates to create delightful designs for any medium