15 Best Halloween Sale & Invitation Banners
•
September 10th 2020
•
3 minute read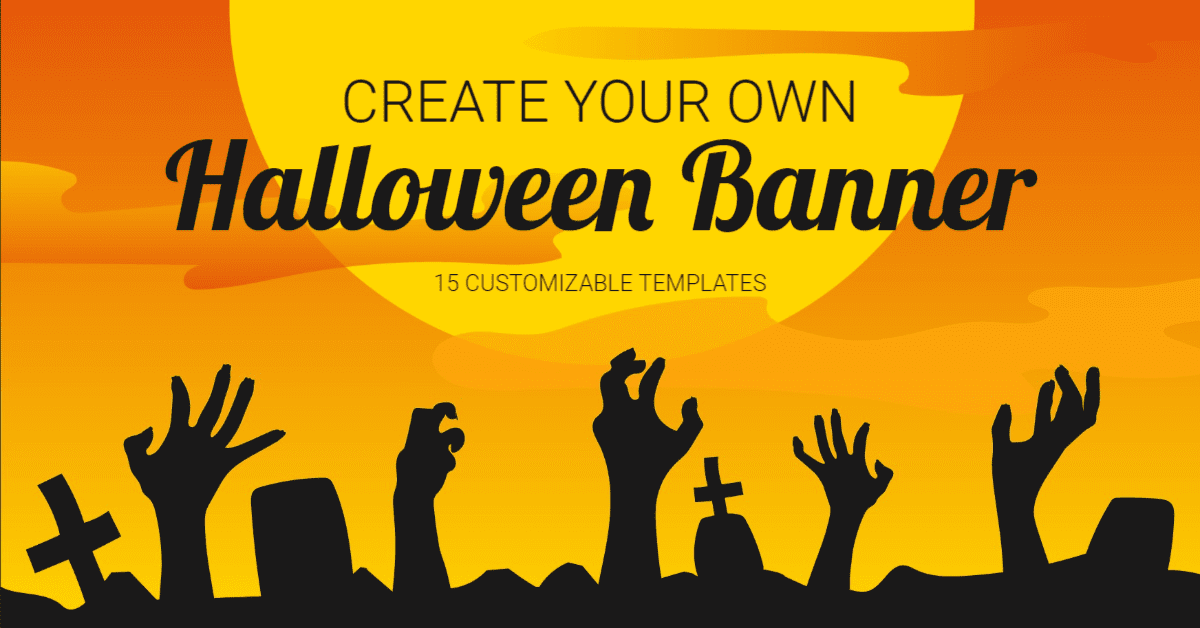 Halloween is the time of scary events and deadly discounts.
To prepare for this spooky holiday season, we've made a collection of our best Halloween themed banners, which can be used to promote your discount sale or event.
Easily customize each design by adding your own text, colors or background. You can also resize the images to any format and size you need.
So don't be scared and scroll…
1. Modern Halloween Sale Banner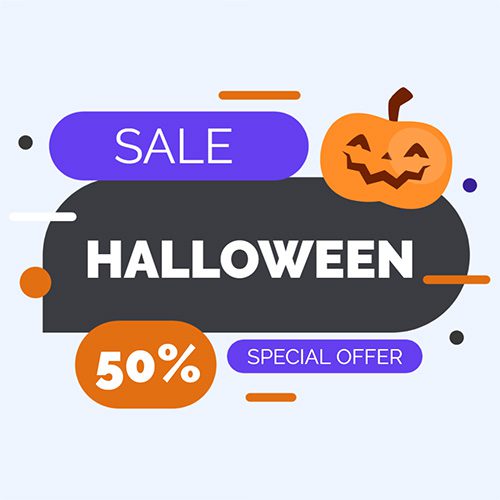 A beautiful and modern Halloween banner with calm colors. Not your typical spooky banner, but a nice harmonic layout. Great design for modern businesses.
---
2. Classic Halloween Discount Banner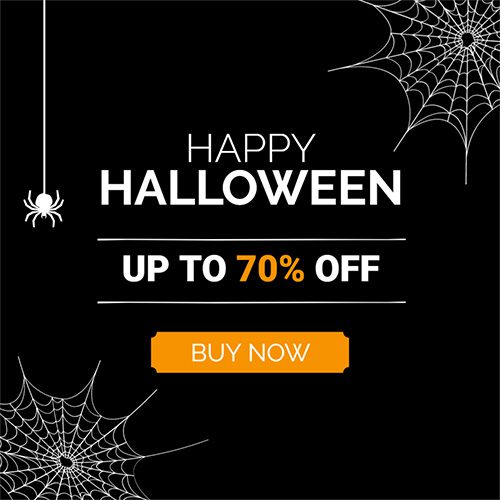 Use this classic Halloween banner with a dark background and spiders to grab some more attention on social media. Add your own call to action text and scare people with a large discount.
---
3. Halloween Event Banner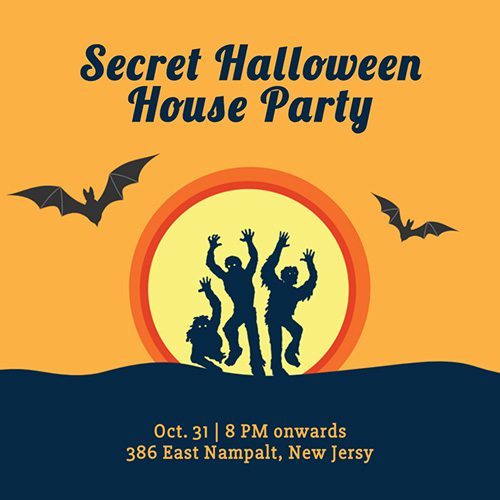 This banner is perfect for inviting all your living friends to a house party on Halloween. A creative design with zombies on the move on the moonlight.
---
4. Halloween Invitation Design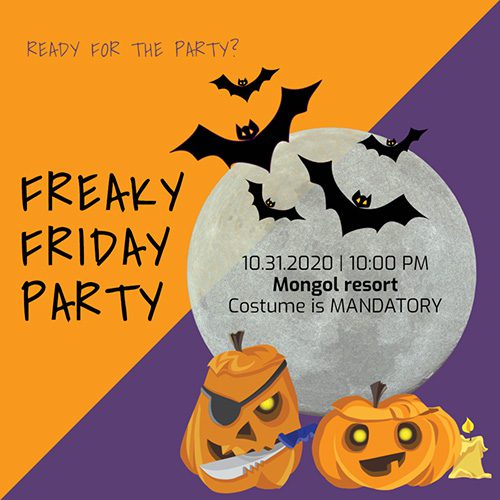 Another great banner design for a Halloween party or event. Add your own text on a classic, pumpkin-moon-bats background.
---
5. Halloween Invitation Card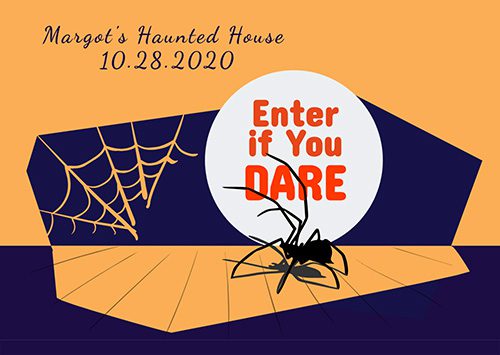 Enter if you dare – a minimal and brilliant invitation or greeting card design for a spooky Halloween event.
---
6. Halloween Poster Template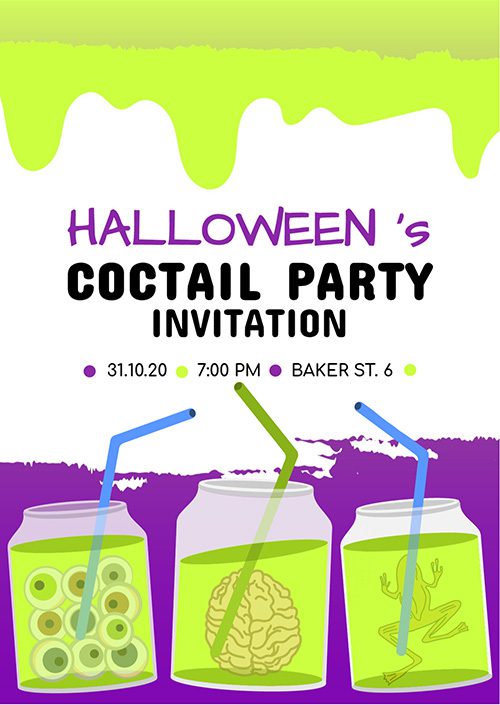 Use this creative Halloween poster if you're hosting a Halloween party and don't anyone to miss it! An eye-catchy and green themed poster with brains and eyeballs in glass jars… yummy.
---
7. Spooky Event Poster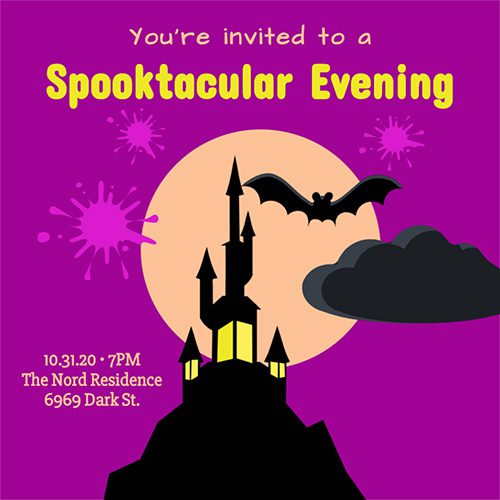 This banner design is best for inviting people to a spooktacular Halloween party. Add your own text and notify people about an upcoming epic holiday event.
---
8. Halloween party Invitation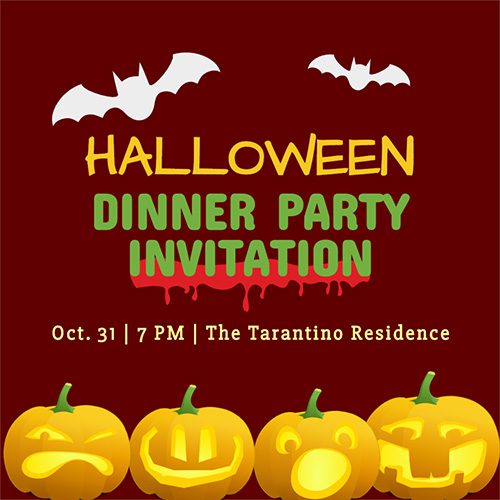 Eat your brains out on a Halloween dinner party… this banner is perfect for promoting your Halloween related event or product. A classic red background with funny pumpkin faces.
---
9. Halloween Dinner Party Poster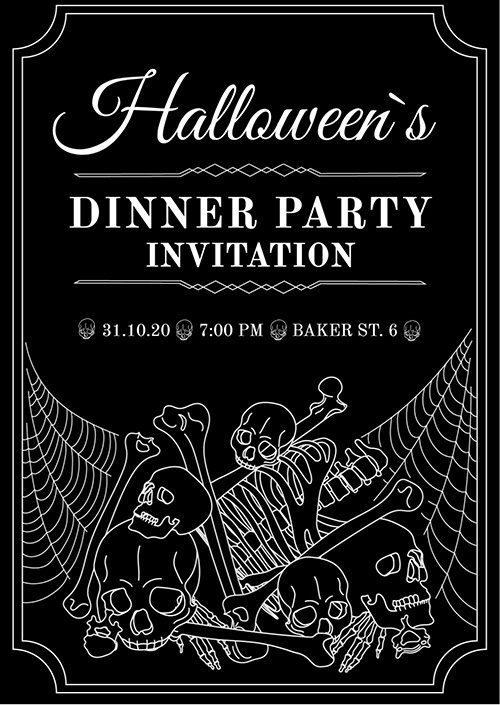 A dark hand drawn poster design for a spooky Halloween event. NB: you might not get out alive from this event!
---
10. Halloween Invitation Design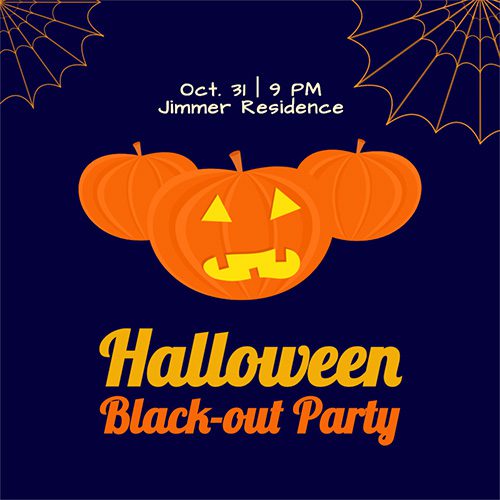 Another classic and eye-catchy Halloween banner with a jack-o-lantern theme.
---
11. Halloween Discount Banner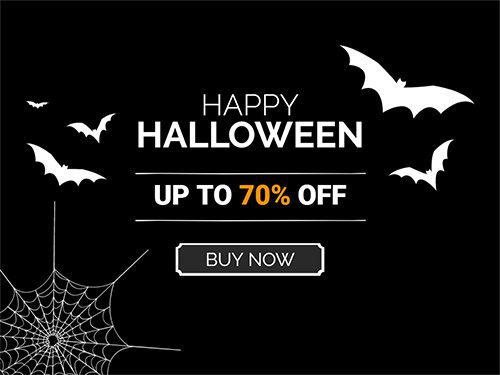 Promote your Halloween product discount with a dark banner.
---
12. Halloween Special Dsicount Offer Banner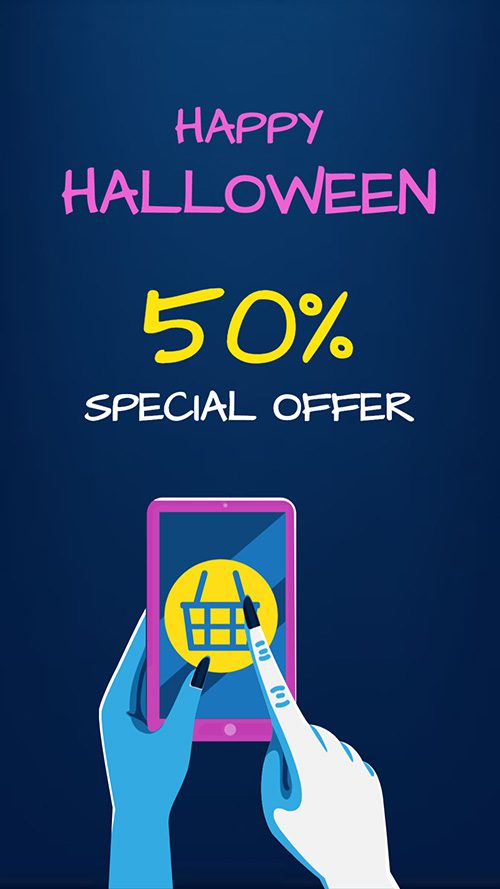 Where to witches hang out… on Instagram of course! Use this creative design template for promoting your sale or offer as an Instagram story ad.
---
13. Halloween Offer Banner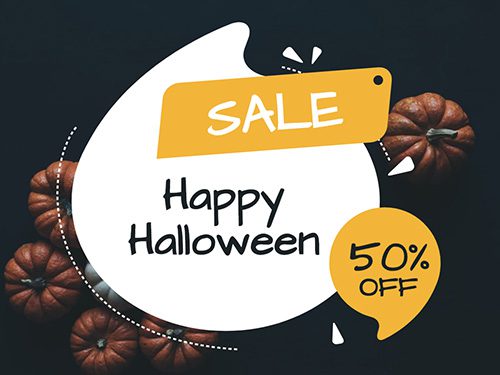 A classic Halloween Sale banner with pumpkins on the background.
---
14. Halloween Sale Banner with Ghosts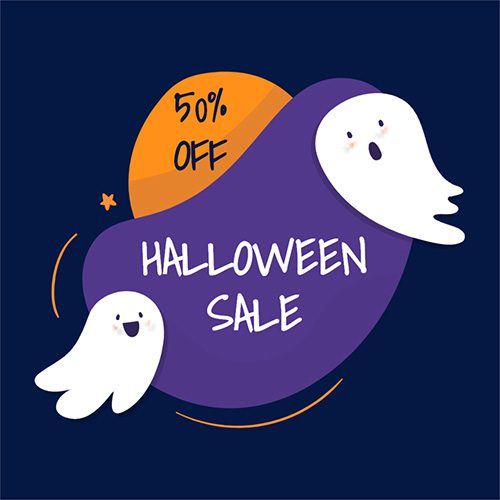 Ghosts deliver good messages during Halloween – use this cute banner design for advertising your special offer or discount.
---
15. Halloween Invite Banner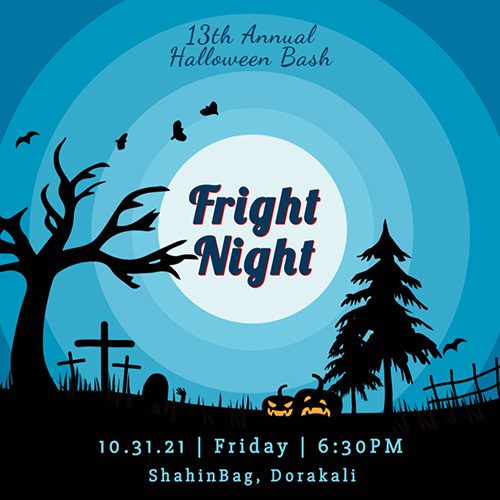 Will you survive this night? Use this classic Halloween banner template for advertising your Halloween event or party. Free entrance for dead people!
---
Conclusion
Halloween is not all about trick-or-treating…
you can also scare people with unbelievable discount and special offers!
Hopefully this collection of Halloween Banners was helpful – you either found a banner to use or at least found some inspiration for your own design.

Click here to design your Halloween banner from scratch or follow this link for some more Halloween Greeting related designs.
More Halloween templates 👇 👇 👇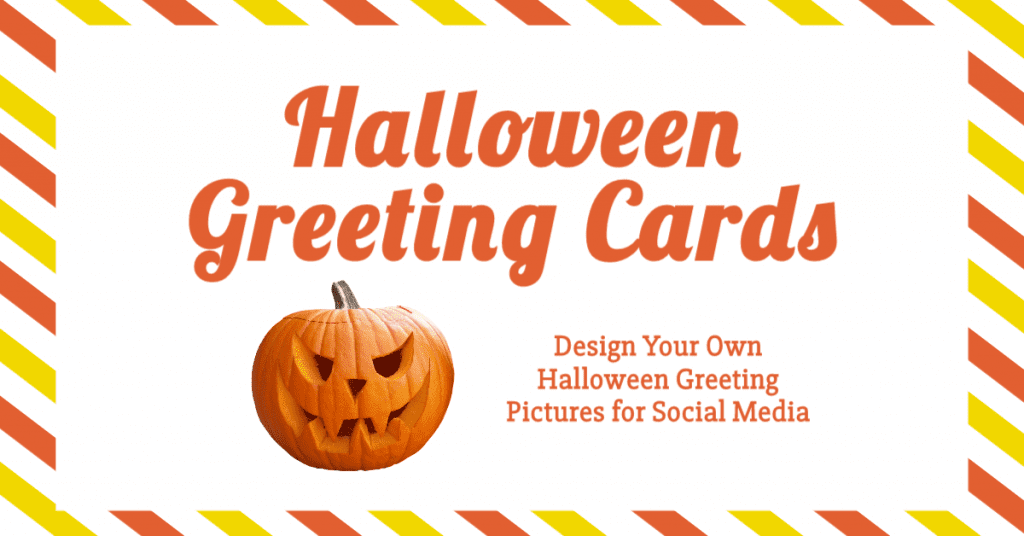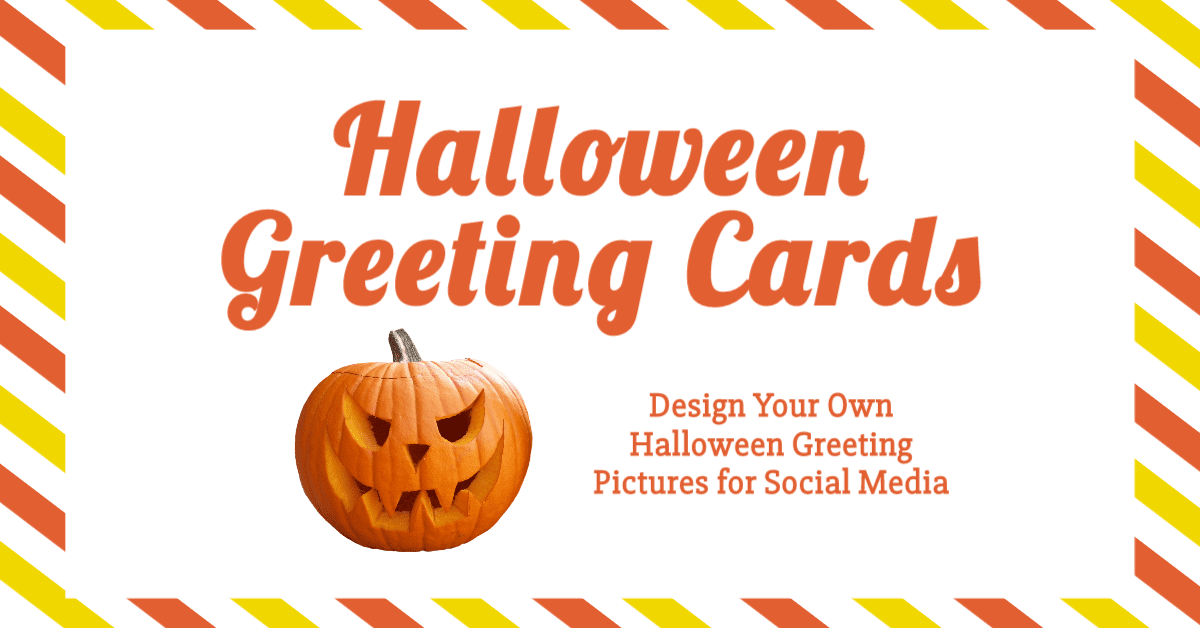 Visualize your design Use a product mockup to showcase your design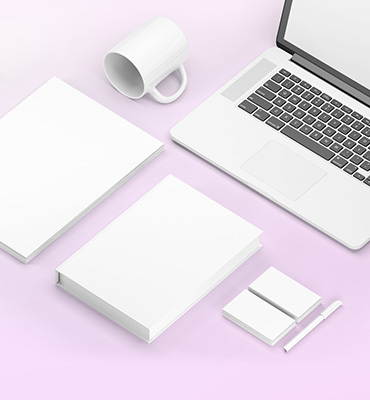 Create your design Use our templates to create delightful designs for any medium