How to Create an Instagram Post Mockup in 3 Easy Steps
•
November 27th 2020
•
3 minute read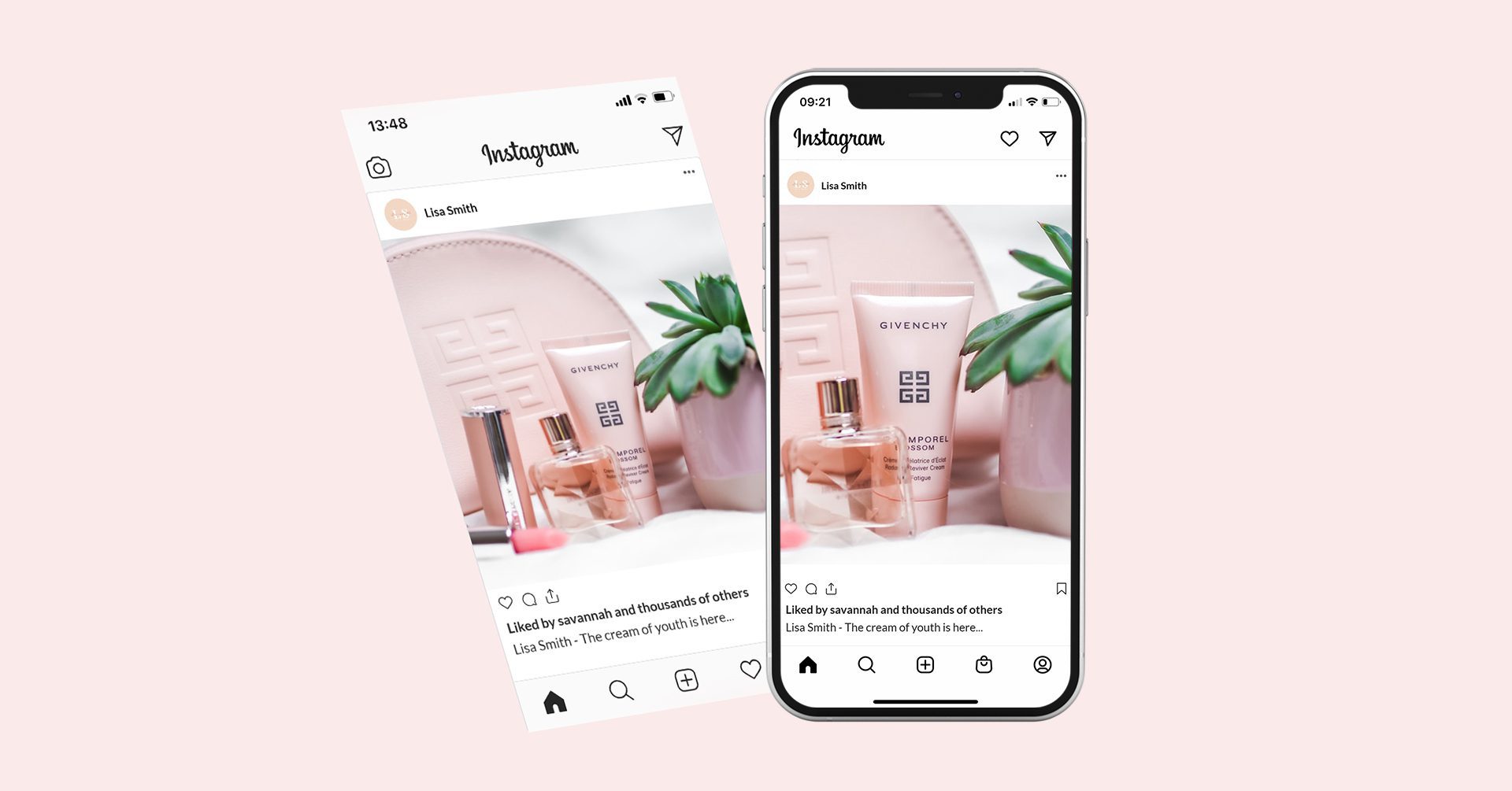 Do you need to preview how a post would look like on Instagram without actually posting it?
Luckily there's an easy way to preview your Instagram posts with just a few clicks online…
Say hello to our Instagram Mockups!
Creating a real preview of your Instagram post, video, sponsored ad, profile or feed will not get any easier than this.

Use the Instagram templates to create a quick preview for yourself, or send them to your clients for previewing your Instagram profile branding or advertising ideas.

Let's get started:
1) Choose an Instagram Post Mockup Template
There are dozens of Instagram Post Templates to choose: all post types and devices are supported (desktop vs mobile posts).
For the sake of this tutorial, let's choose the Free Instagram Post Mockup below which can be used to preview how a post would look like on a Mobile Device: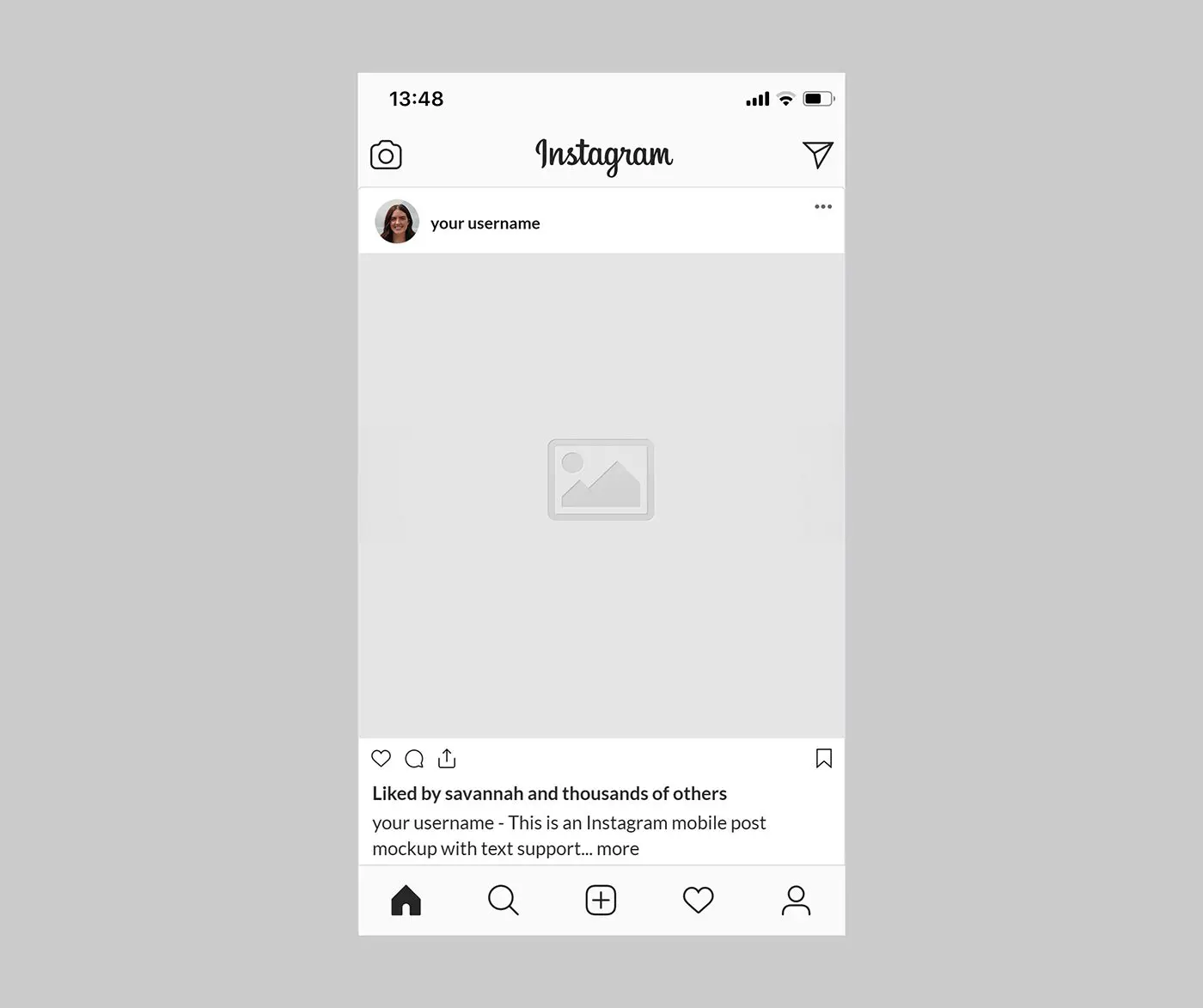 2) Customize Your Instagram Post Preview
This part is real easy!
Now you need to:
add a profile image;
add an image for the Instagram post itself;
add your own username;
add a caption;
add a background color or download as transparent PNG.
Add images:
To add your own image for the post or profile, simply drag and drop your picture from the computer, straight onto the placeholder image like this: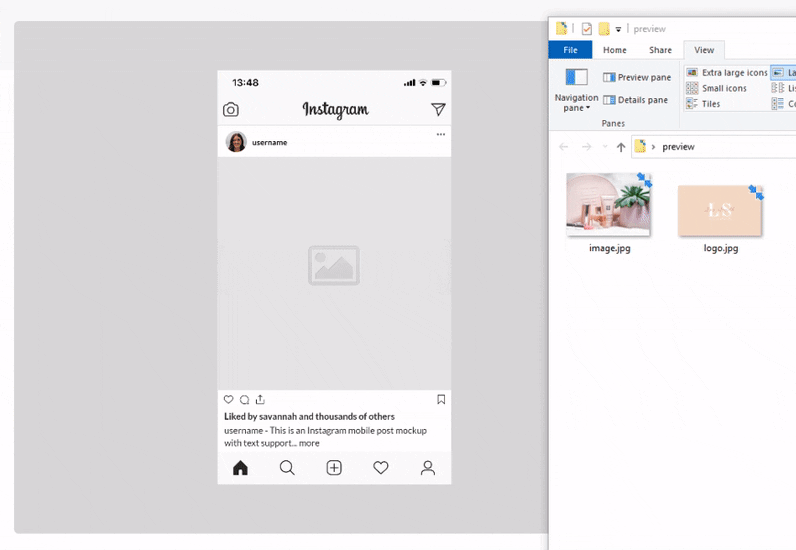 or alternatively you can also:
click on the placeholder image;
or click on the "Add your image" button.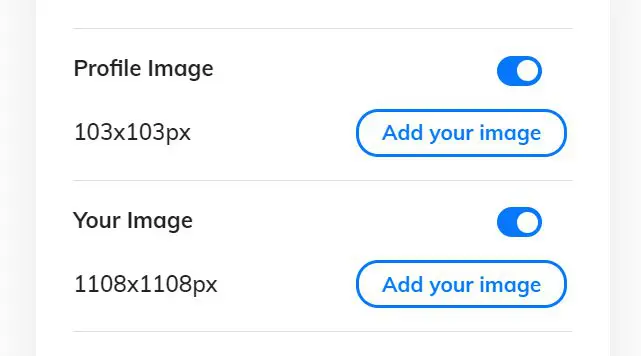 both of these will open the image uploader modal window.
Edit Texts:
For customizing the texts, head over to the right sidebar next to the post.
From there choose the text line you wish to edit and add your own content. (emoji input is supported too, head over to emojipedia to find your favorite)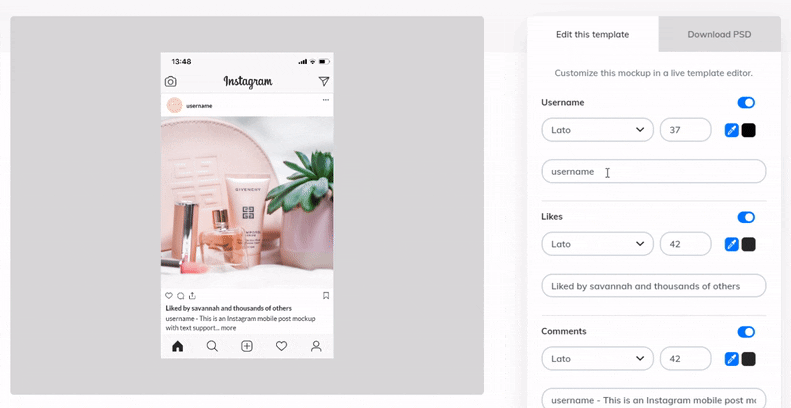 Customize Background
The final step is choosing the background color for your Instagram post.
Click the color selector tool on the right sidebar to pick a color…

or completely turn off the layer for a transparent PNG. This way you can easily integrate it into a larger design.
Done in Under 60 Seconds!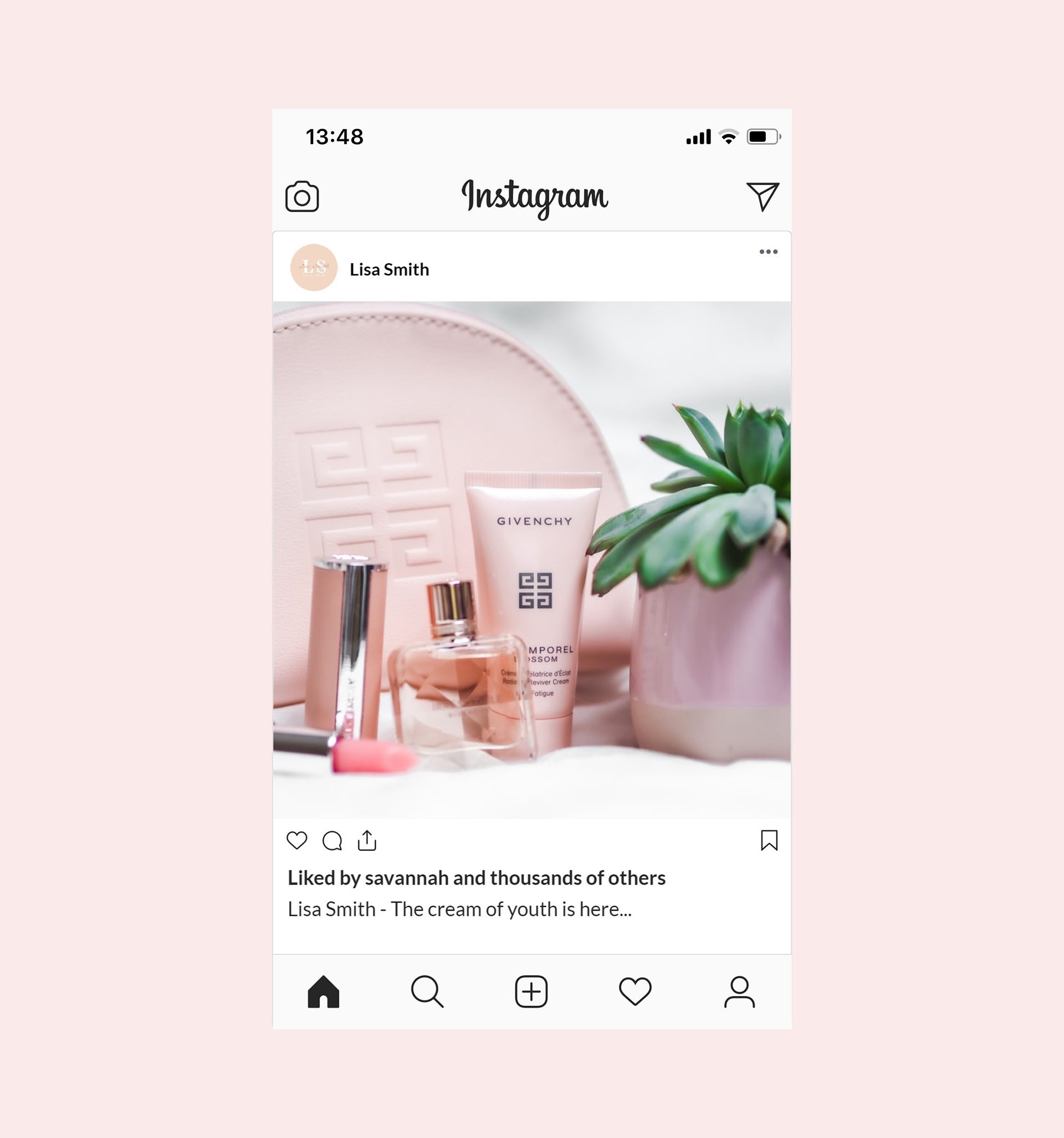 Now you have a beautiful and high quality mockup preview of an Instagram post.
Use it to showcase your branding or advertising concepts to a client or simply validate your own ideas about future Instagram posts.
3) Download as JPG, PNG or PSD Source file
Once you've completed your Instagram post mockup, you can easily download it as a JPG or PNG file.

Using the PSD tab you can also download the PSD source file for the template (for premium Mediamodifier users only).
Conclusion
When it comes to online marketing and getting your ideas out there, then speed matters!
By using our blazing fast Online Mockups you'll be able to impress your clients with realistic Instagram mockups in no time.
Visualize your design Use a product mockup to showcase your design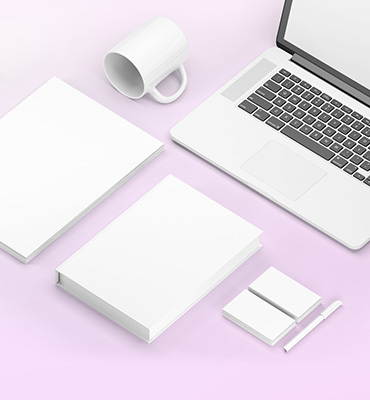 Create your design Use our templates to create delightful designs for any medium