How to Get Started with Affiliate Marketing | Affiliate Marketing 101
•
July 7th 2022
•
10 minute read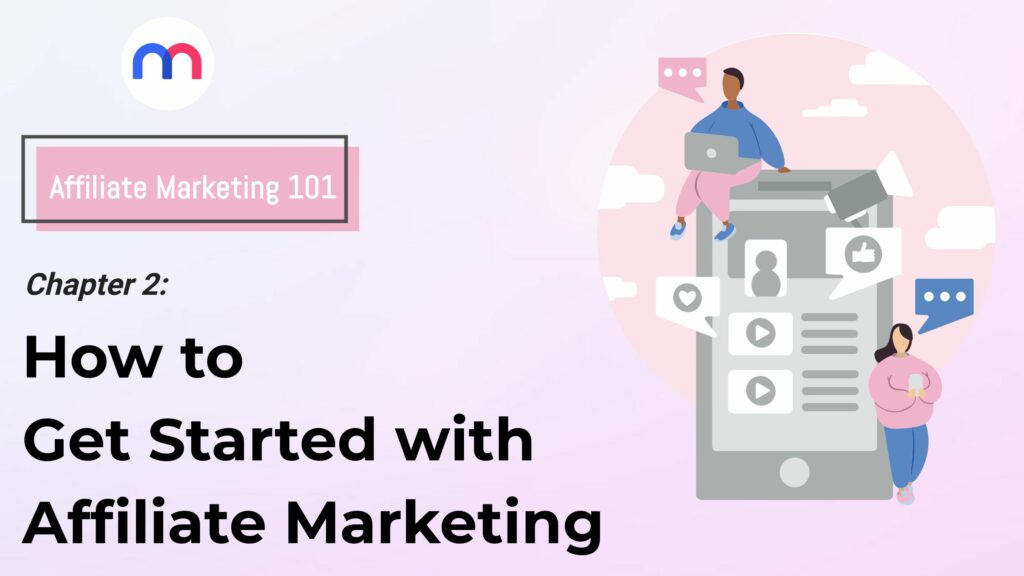 Chapter 2: How to Get Started with Affiliate Marketing?
Do you want to make a little extra money on the side? Or maybe you're looking for a way to replace your current income altogether. In this chapter, we'll share some helpful tips for how to start with affiliate marketing.
Affiliate marketing is a great way to earn a passive income without breaking a sweat, and you can do it from the comfort of your home.
What is Affiliate Marketing?
Affiliate marketing is performance-based marketing in which an affiliate earns a commission for marketing another person's or company's products.
This model started in the late 1990s and quickly grew into a multi-billion dollar industry. According to Influencer Marketing Hub, global affiliate marketing spending will reach $13B in 2022.
The two most popular ways to earn money from affiliate marketing are blogging and social media marketing. For example, imagine you have a blog about fashion. In that case, you can sign up for affiliate programs with fashion retailers and earn a commission on every purchase your readers make through your referral links.
If you have a social media account documenting your favorite recipes, you can share a discount code for cooking utensils or a chosen brand's produce. That way, you can earn a percentage of the profits, your followers can get a discount, and the brand will increase its sales.
Win-win-win!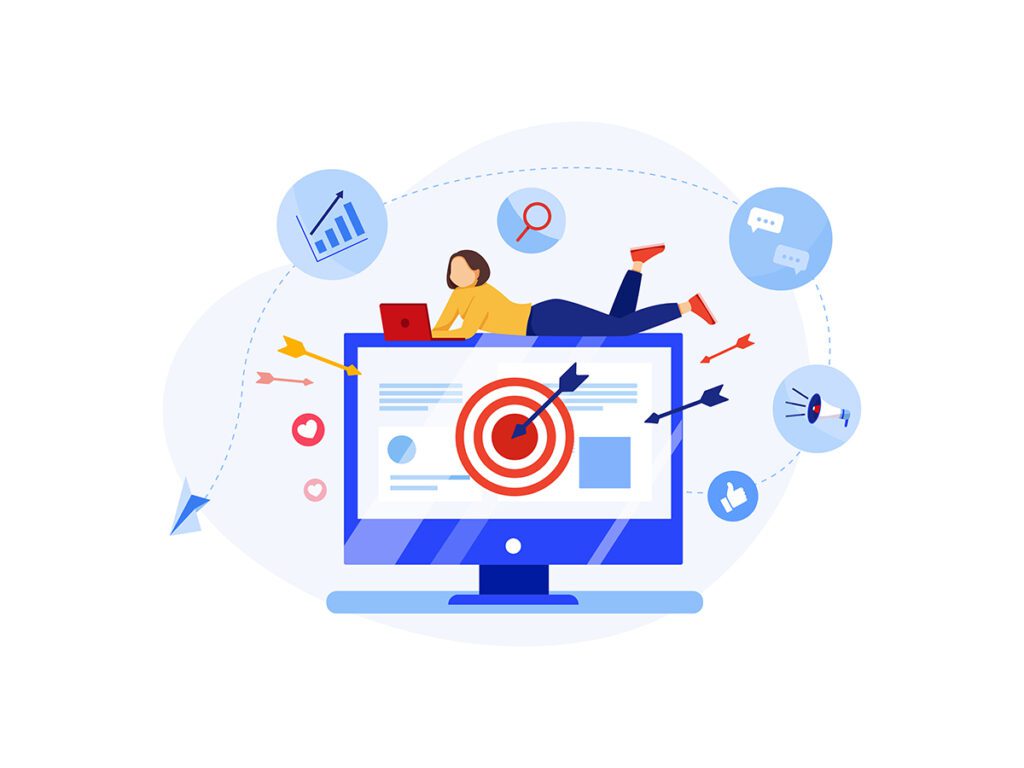 How Does Affiliate Marketing Work?
As mentioned before, the affiliate marketer can promote products to potential customers using various marketing techniques, such as email marketing, social media, search engine optimization, and paid search. Affiliate marketing works by having affiliates promote a product or service on their channels.
When a potential customer clicks on one of these affiliate links and makes a purchase, the affiliate earns a commission from the merchant. The commission amount depends on the affiliate marketing program and the terms of the agreement between the affiliate and the merchant.
Let's break it down even further by checking out what the different roles do in affiliate marketing.
There are four key players in affiliate marketing:
1. The Merchant: also known as the retailer, brand, or vendor.
This is the company that creates the product or service promoted. It can be anything from a big company like Nike that sells sporting goods to small personal brands that want to sell their online courses or products – there are no limits on who can act as the merchant.
2. The Network: affiliate networks are third-party intermediaries that connect merchants and affiliates.
They allow merchants to run their affiliate programs while also providing affiliates with the tools they need to promote the merchant's products or services. The network acts as the "middleman" so brands can find and contract affiliates quickly to promote their products.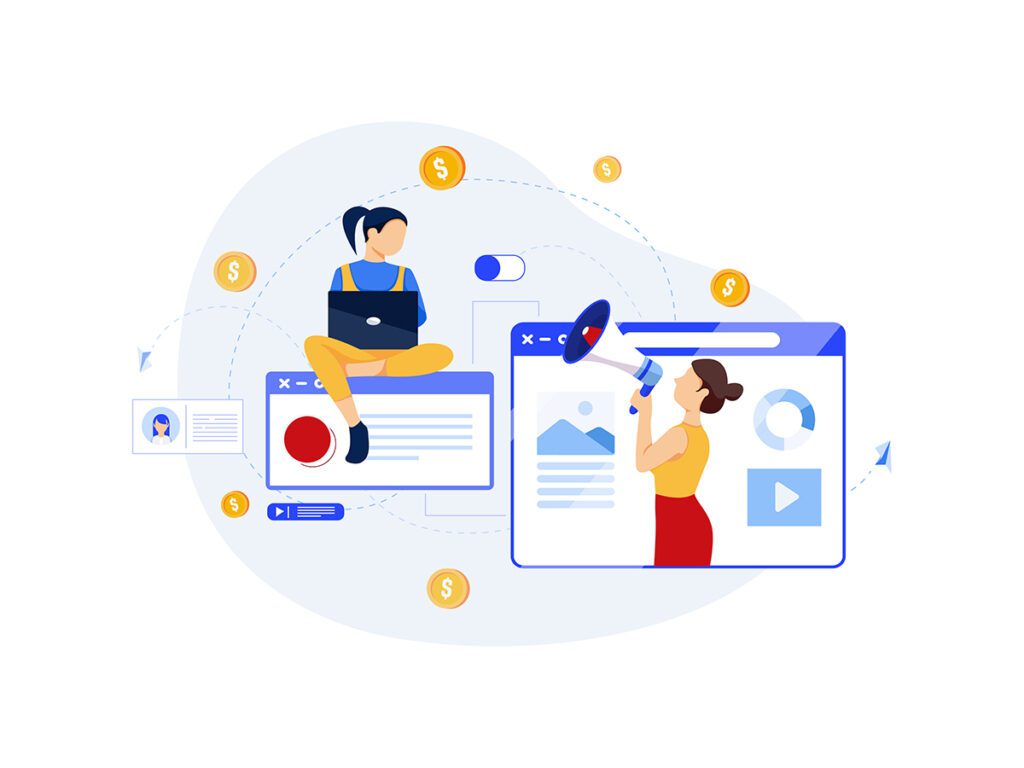 You can do affiliate marketing without using an affiliate network, but as the scale gets more significant, they provide a clear view for both parties on their earnings and make sharing information more accessible. Some of the most popular networks include ShareASale, Rakuten, CJ Affiliate, ClickBank, FlexOffers, and many more.
3. The Affiliate Marketer: also known as the publisher, is the person or company promoting the merchant's products or services in exchange for a commission.
The potential earnings of an affiliate marketing company can range from a few hundred dollars each month to tens of millions of dollars each year.
An affiliate marketer's job is to promote one or more affiliate items to attract and convert interested consumers into buyers. They can try to reach the consumer on whatever channel they see fit, most frequently through social media and blog posts or reviews of products and services.
4. The Consumer: also known as the customer, is the person who ultimately buys the merchant's products or services and makes the affiliate marketing wheel go around.
Consumers must be aware that they are participating in an affiliate marketing network.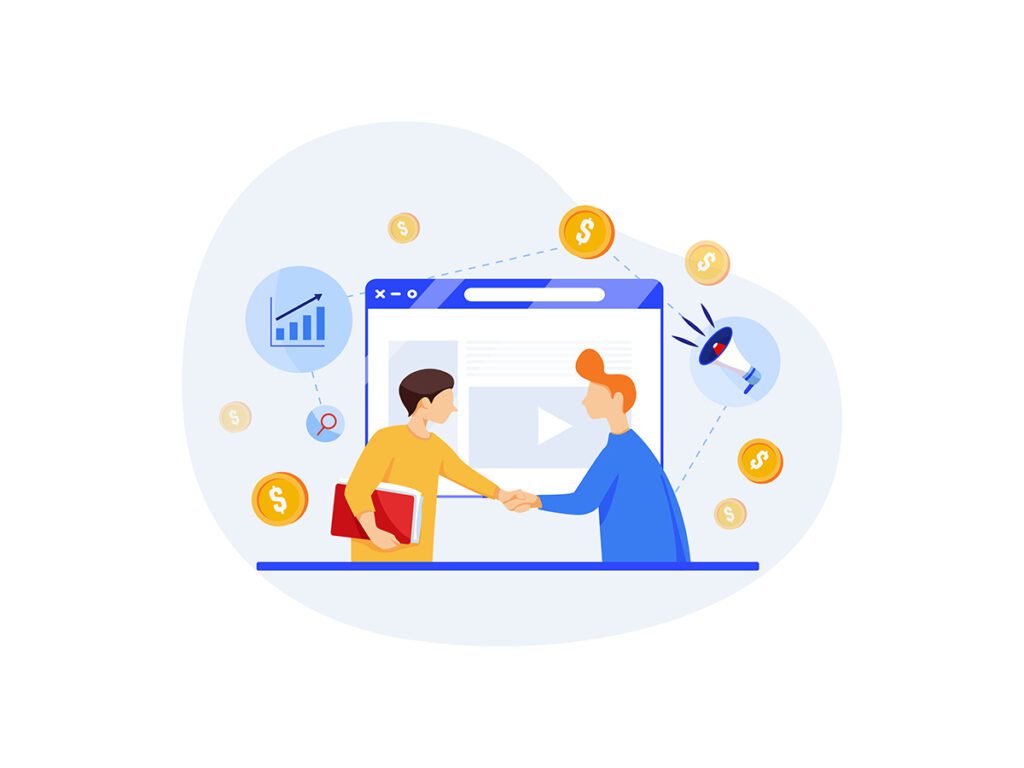 A simple statement such as "I may get a small commission on purchases made through links in this post" is usually used to let people know they are clicking on affiliate links. Surely you too have gotten lost in one of those Buzzfeed blog posts that lists 50 things that make your life easier? By clicking on a product link and making a purchase, Buzzfeed gets a commission of the profits.
How to Find the Best Affiliate Programs?
There are many different types of affiliate programs out there, so finding one that fits your needs should be easy. And since most affiliate programs are free to join, you don't have to worry about upfront costs.
When looking for affiliate programs, consider the following:
commission structure
popularity
reputation
tracking and payment system
support network
the type of product or service offered
It's essential that before working with any brands, you have a clear overview of your potential earnings and what actions reflect as dollars on your bank account. It's also good to know whether the merchant is willing to provide you with any extra discounts, information, or marketing materials that can help make your job promoting the product or service easier.
The four best ways to find an affiliate program are:
1. Google search – It won't probably come as a surprise that using Google is at the top of this list. Affiliate opportunities are easy to find by simply searching for "affiliate marketing program" + "your niche" or searching for "affiliate marketing program" + "a specific product you want to find." Google will come up with thousands of pages with affiliate programs you could consider signing up for.
2. Looking up similar products – If you've already successfully promoted a product you love, you can look up similar products and check if they have an affiliate program. You can then create a comparison blog post, double your earnings, and ultimately discover new great products or services.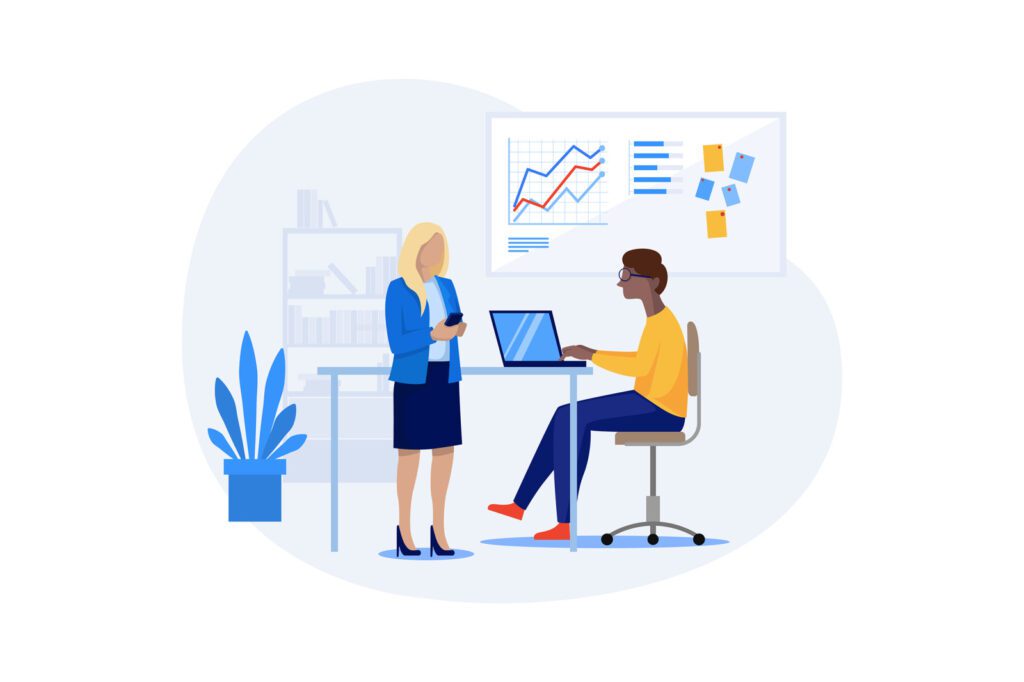 3. Look up affiliate directories – Affiliate directories are listings of affiliate programs. These are the places where managers of affiliate programs come to get visibility for their programs, and affiliates can find the best affiliate programs in their niche. Simply use any search engine to find an "affiliate directory" and start picking out your next marketing program!
4. Check if the products you use have an affiliate program – Last but not least, check if the products you are using today offer any affiliate marketing opportunities. What could be better than promoting something you already love and getting paid for it?
How Much Can You Earn With Affiliate Marketing?
Let's talk numbers! How much can you make with affiliate marketing?
According to PayScale, the average annual passive affiliate marketing income is $51,217. The bottom 10% of affiliate marketers earn $37,000, while the top 10% earn up to $71,000.
Glassdoor's affiliate marketing income statistics estimate that potential earnings are even higher. Average annual earnings for affiliate marketers are $65,800, with the lower bottom of the incomes around $42,000 and $83,000 at the more well-paid end.
As you can see, the ranges vary greatly because the income you earn can be affected by many factors.
Factors that affect affiliate marketing income are:
The affiliate program's commission structure – Some affiliate programs have a low initial payout, while others offer a higher percentage but only after the customer spends a certain amount of money. There are also affiliate programs that pay a recurring commission for as long as the customer remains signed up or purchases from the merchant.
Your traffic source – The number of people you can reach with your affiliate links will play a significant role in how much money you can make. If you're just starting out promoting affiliate products on social media or your blog, you won't see much return on investment at first. Once you build a bigger audience, you can start seeing some serious cash flow from affiliate marketing.
Your niche – The affiliate products you choose to promote will also affect your income. Making a decent profit will be harder if you're in a competitive niche with low-paying affiliate products. On the other hand, if you're in a less competitive niche with high-paying affiliate products, you could see some great results.
It's important to manage your expectations because you will probably not start with thousands of dollars of profit. Lucky for you, there are so many successful affiliate marketing case studies that show how hard work, dedication, and consistency eventually pay off.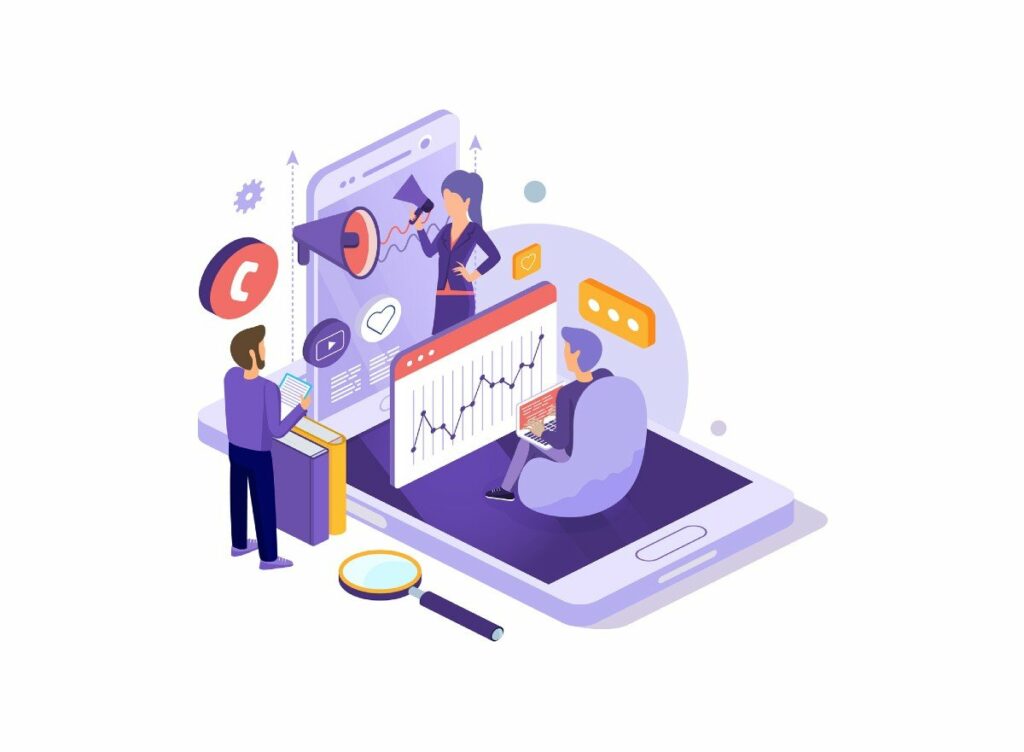 How To Get Started with Affiliate Marketing?
Now that we've gone over the basics of affiliate marketing, it's time to get started! Here are a few steps to help get you on your way:
Use any of the methods mentioned above to find an affiliate program that fits your needs.
Do your research and ensure you understand how the affiliate program works before promoting any products.
Choose products or services that you would use or recommend regardless of whether you were compensated for them.
Be transparent with your audience and let them know if you are compensated for promoting a product or service.
Start small and gradually expand the number of affiliate marketing programs you're involved in as you become more comfortable promoting different products.
Keep track of your results so you can see what's working and make any changes.
Many affiliate marketers have started making top dollars by choosing a narrow niche for their affiliate products and becoming experts in that niche. You can do this by thinking about topics that you already have a lot of knowledge about and gathering ideas about trending ones from Google Trends, Answer Socrates, Exploding Topics, etc.
By choosing a niche it's easier to create a strong content plan and build a loyal following of readers who trust your recommendations.
It's also important to invest some time in either building a professional website and learning the basic concepts of SEO or, if you're more active on social media, then keeping up with the latest trends and updates.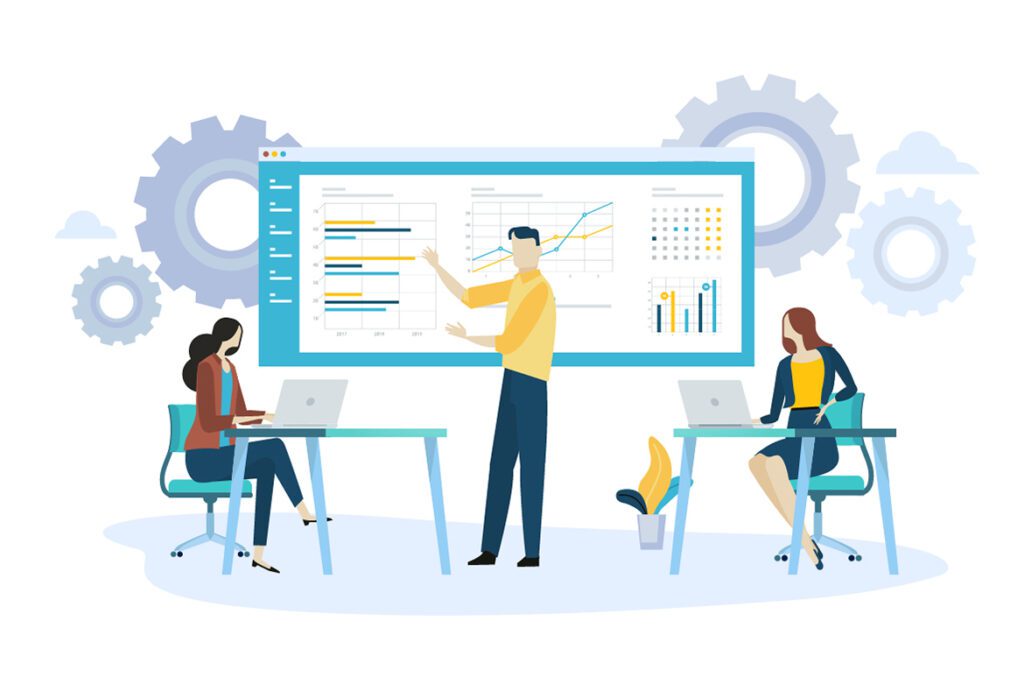 Picking your first affiliate marketing program can feel overwhelming so we can let you in on a perfect one to start with!
Join the Mediamodifier Affiliate Program, and you'll receive a unique referral link that you can share through social media posts on your website or blog – however you choose! You'll earn a whopping 51% commission for each new Mediamodifier subscriber that signs up through your unique referral link.
Mediamodifier's online tools solve real problems for people and companies that need a simple way to create marketing visuals. You can sign up for the referral program in three easy steps:
1. Register – It's completely free, and we automatically accept every affiliate. You can set up your affiliate account in seconds.
2. Promote – Share the unique link you receive and promote Mediamodifier through your website or social media channels.
3. Earn – Mediamodifier will award you for the new clients you refer. You get a 51% share of each sale, paid monthly via PayPal.
Mediamodifier's affiliate members earn over $500 per month.
Let's wrap it up!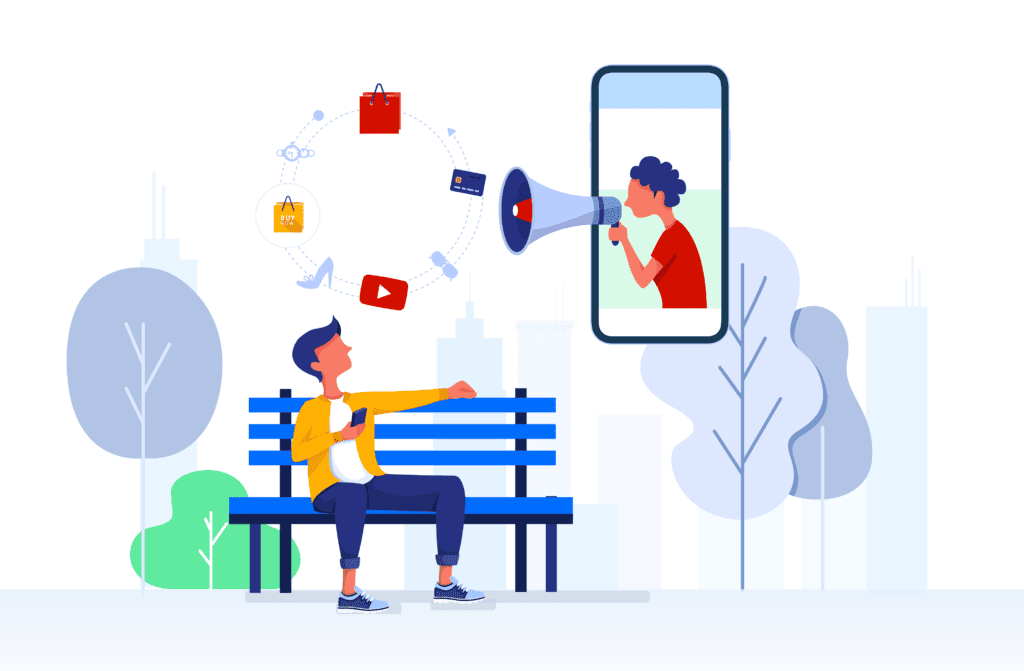 Affiliate marketing is a great way to start paving your way towards a passive income. By finding the right affiliate program and promoting products that you're passionate about, you can start seeing some serious cash flow in no time.
So what are you waiting for? Sign up for a program today!
Just don't expect life-changing results overnight and maybe don't quit your day job after your first commission. Good things take time and it's the same with building up to a sizable (extra) income with affiliate marketing.
Do you have any questions or comments about affiliate marketing? Get in touch with our customer support if you need help joining the program.
Visualize your design Use a product mockup to showcase your design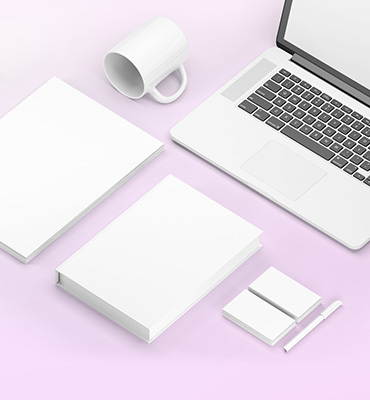 Create your design Use our templates to create delightful designs for any medium