Editing Images in Mediamodifier
•
July 1st 2020
•
3 minute read
With the Mediamodifier Free Design Editor, you can easily edit your pictures and add various effects to your photos.
You can directly use free stock photos from our partner Unsplash.com and upload pictures from your workstation or mobile device.
Supported image formats: JPG, PNG, SVG, WEBP, PDF.
Once uploaded, you can use our image editing tools to modify the picture, add filters or crop.
Here's a quick overview of all the available options: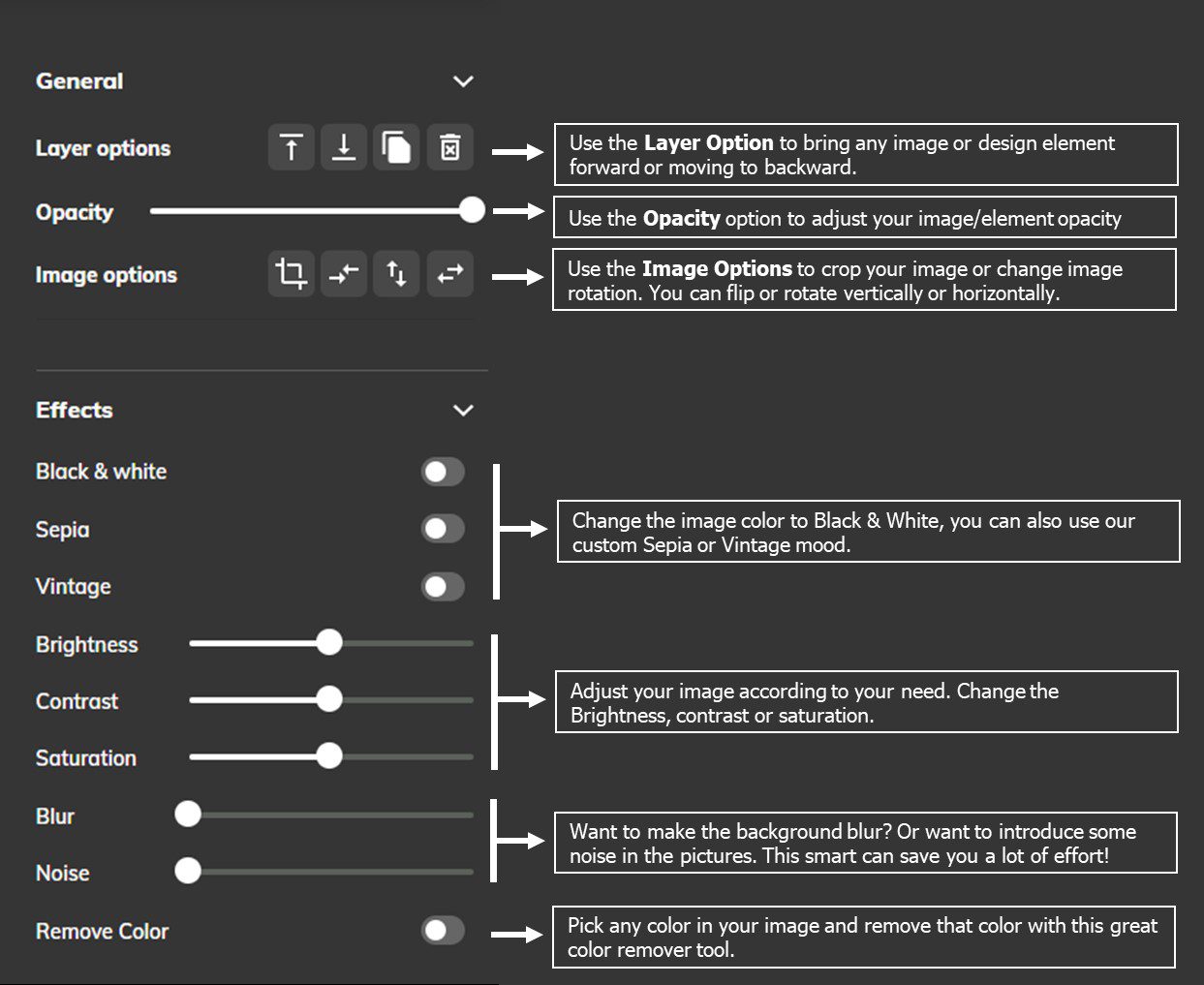 Let's jump a little deeper into the features:
Unsplash.com Integration:
Mediamodifier has an amazing resource for searching and using professional images, as we have a nice integration with Unsplash.com.
This means you can search for free stock photos right from our editor!
Simply type your topic or theme, choose an image and click on the image to insert it into the canvas.
The best part is, it's completely free! So you are welcome to use the images in any of your projects with commercial license!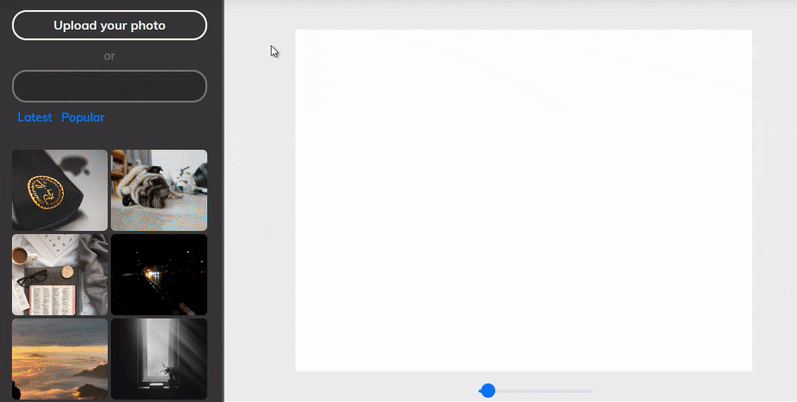 Crop, rotate or flip (mirror) pictures:
It's very simple to crop a picture and there's two ways you can do it:
1) Either you can double click on the image or
2) when the image is selected, click on the crop icon in the image editor sidebar.
Once the window opens, crop the image inside the popup window.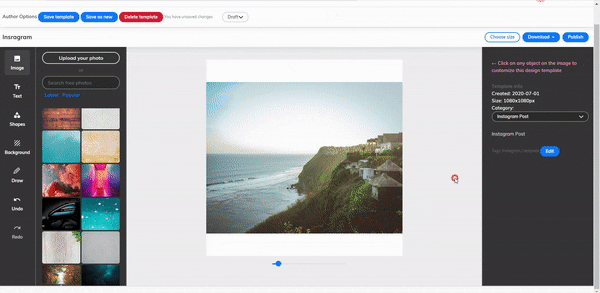 Adjust Brightness, Contrast or Saturation:
Change your image to Black and White, Sepia or Vintage mode. You can also adjust Brightness, Contrast or Saturation of the image too. You can also blur any image to fit in your template and add a cool noise effect with our amazing noise filter.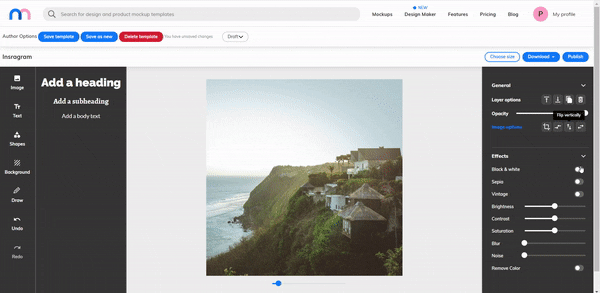 Remove Color:
And finally, the feature remove a color from your image. To remove any color, click on the remove color button. It will open new set of options, where you can select which color to remove.
After picking in the color, change the slider bar. It will start removing the closest color of your selection.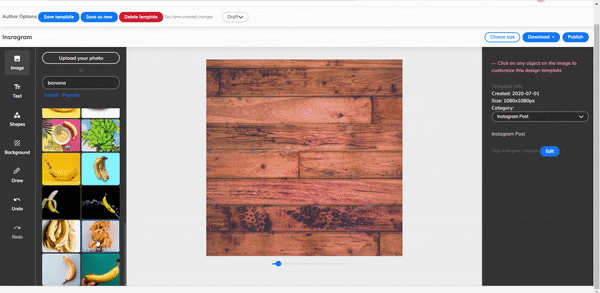 Conclusion
Mediamodifier Design Maker is not only great for making Graphic Designs, but you can also use these set of tools to make quick adjustments to your photos or add unique effects.
Simply insert your image of choice, edit and Download! It's that simple.
Image Editing Tips and Tricks to Remember:
Double-click on any image to fast crop;
Hold down Shift key while cropping to constrain proportions;
Hold down Alt key to resize images from the center;
Use the "Background" tab to insert images meant only for background (this way the image cannot be selected and won't get in the way when you have lots of elements on the canvas)
Drag and Drop your images straight into the design (it's faster than using the upload form in the sidebar)
Go directly to https://mediamodifier.com/design to edit your photos or add text to photos fast. You can create a design and download, even without signing in.
We are introducing new features every week, stay tuned!
Visualize your design Use a product mockup to showcase your design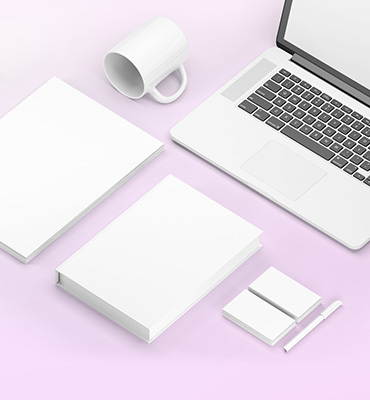 Create your design Use our templates to create delightful designs for any medium