10 Ways to Make Your Instagram Photos Stand Out
•
May 6th 2020
•
6 minute read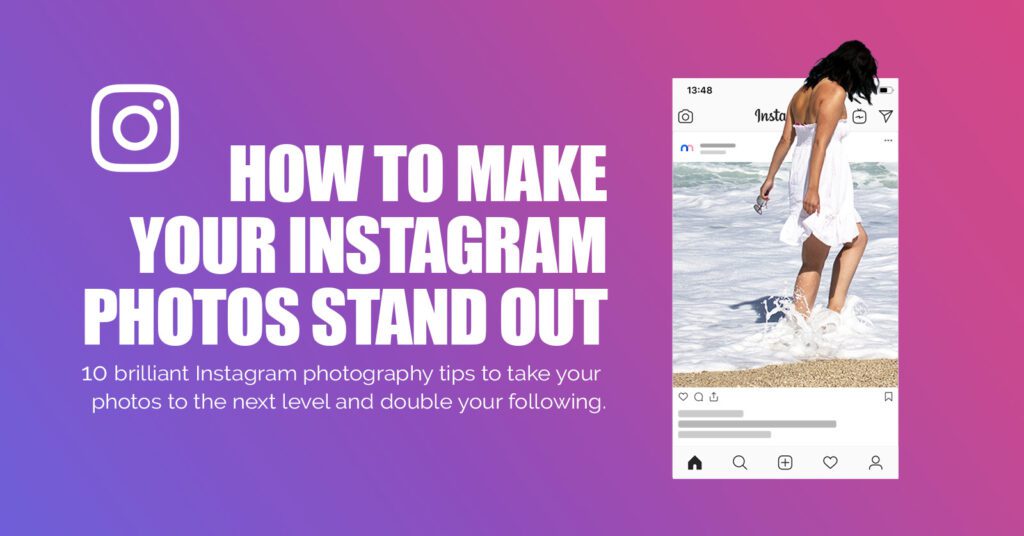 The number of photos and videos uploaded to Instagram per day exceeds 100 million. So it's not a big surprise that competition among content creators is intense.
Due to the large amounts of content available, Instagram users are getting picky. They do not pay much attention to ordinary pictures. They are looking for one-of-a-kind catchy content.
Do you wonder what you can do to make your posts stand out? Here are ten brilliant Instagram photo tips for you.
1. Apply filters
Do you apply filters to your photos? If no, you should start doing it. With the help of filters, it will be easier for you to create a cohesive Instagram aesthetic and attract more followers.
You can apply free Instagram filters, or use filters available on apps like Lightroom and VSCO. If you don't like ready-to-use filters and effects, you can create your own, or buy presets created by your favorite bloggers.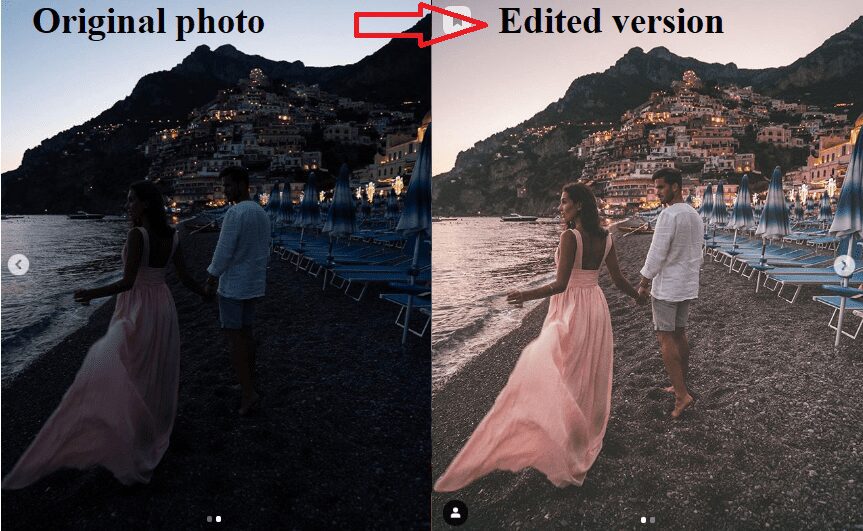 Image source: https://www.instagram.com/p/B8rFesJhsfG/
2. Learn how to pose
Do you look bad in pictures? You can fix it. You just need to learn more about posing and understand what postures suits you the best.
Seriously. You don't need to be a supermodel to look in photos like Kylie Jenner. You just need to learn ways on how to place your body in space in aesthetic ways.
There are lots of great posing tutorials on YouTube and other platforms. Go watch them and practice in front of your mirror.
Image source: https://www.instagram.com/p/B5ksLfxqYP6/
3. Play with reflections
Do you post lots of similar selfies on your feed? It's time to try something new.
Have you ever photographed your reflection in the mirror or glass? You should try it out! Reflection photography will take your Instagram account to a brand new level.
Here are a few tips on how to take impressive reflection photographs:
Forget composition rules to find more interesting reflections
If you have a professional camera, don't apply a CPL filter because it destroys the reflection.
Remember that you can find reflection everywhere: in the puddles, on the screen of your phone, in your car's window, and literally on any surface that does not absorb light.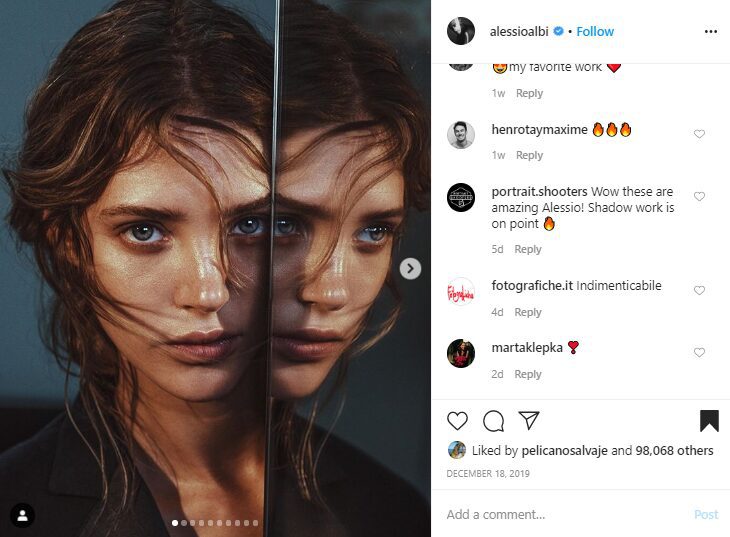 Image source: https://www.instagram.com/p/B6Nu-3zlRFJ/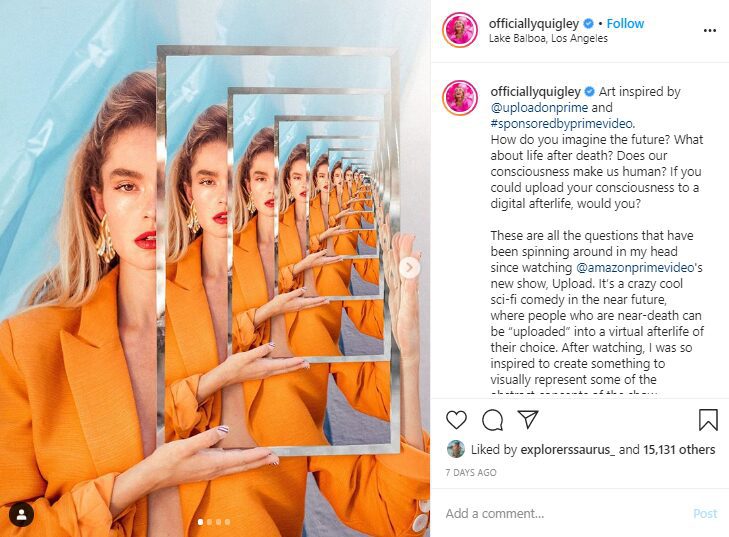 Image source: https://www.instagram.com/p/B_fstGzgM2C/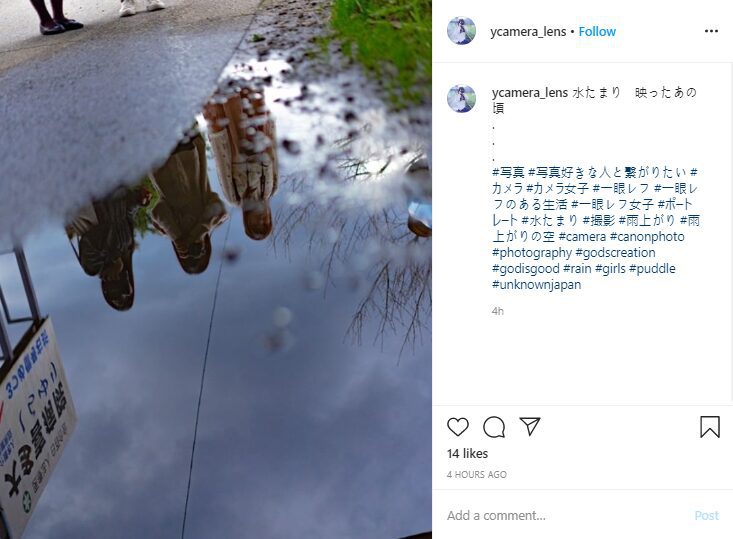 Image source: https://www.instagram.com/p/B_0_kT2AUBK/
4. Create over-unders and split-shots
Split-shot is another fun technique you can use to create catchy photos. This technique is widely used in underwater photography. You have seen such photos on Instagram: one half of the picture shows the object above the water, and the other one – shows the underwater world.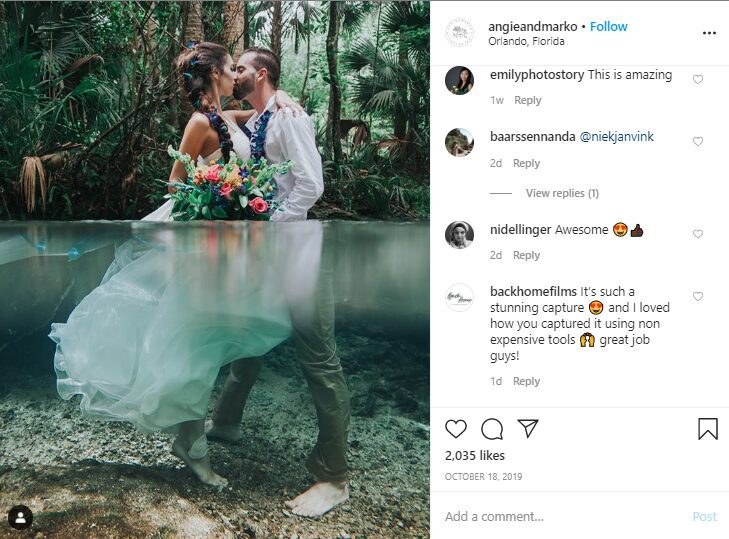 Image source: https://www.instagram.com/p/B3wj7z_nkC6/
A similar technique can be applied to your ordinary (not underwater) Instagram photos. To split the shot, you can use two different surfaces.
Or, for instance, you can take a picture in front of the wall painted in two different colors. Take a look at the following example. This photo looks lovable, isn't it?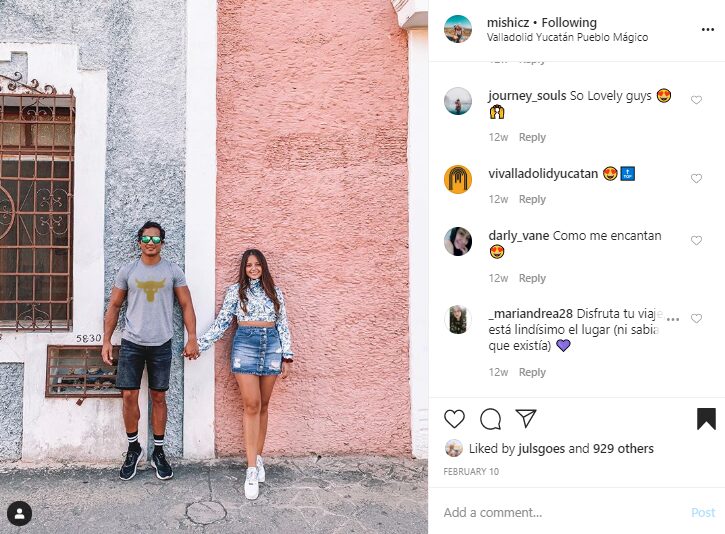 Image source: https://www.instagram.com/p/B8ZG0M6gUyt/
5. Don't stay still
If you want to catch your audience's attention, add some dynamic to your photos. When you are posing in front of the camera, don't stay still. Make some movements and, if applicable, make parts of your clothes "fly and flow".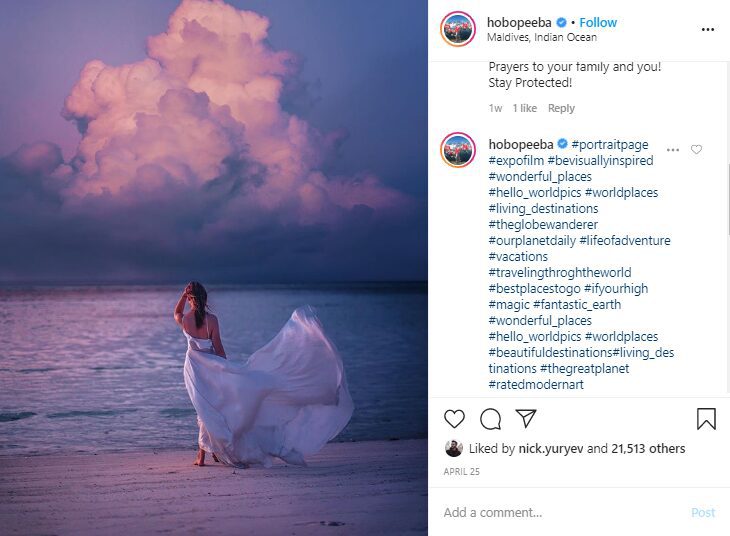 Image source: https://www.instagram.com/p/B_Zhp9iqDln/
You can walk, run, dance, do some twists, play with your dress, shake your hair, or do whatever movements you like. Just make sure that you use suitable camera settings so your images will not be blurry.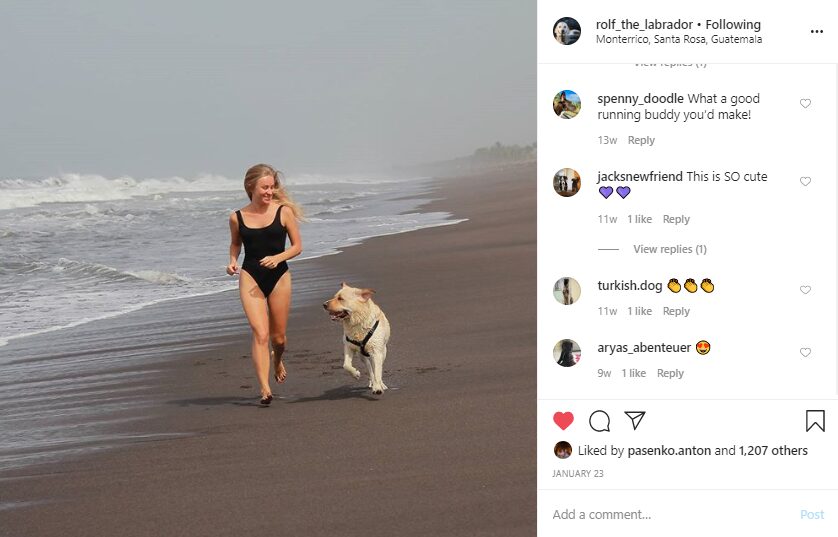 Image source: https://www.instagram.com/p/B7qrBztBcA4/
6. Add a fun, engaging caption
What message do you want to deliver with your photo? Write a brief caption to explain to your audience what the image is all about. Share some interesting facts about what inspired you to take a shot.
As you know, people use Instagram because they are looking for entertainment. So it's really important to write captions in a fun and engaging manner:
Use your sense of humor. Come up with a pun.
Ask your followers a fun question or ask them to come up with an alternative caption.
Add a few relevant hashtags.
If needed, get help from writing companies like WriteScout or TopEssayWriting.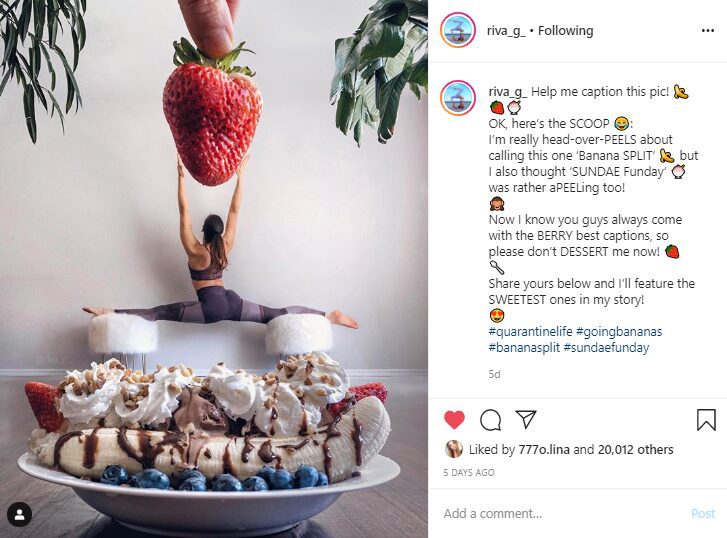 Image source: https://www.instagram.com/p/B_kigpuJ6qk/
Also, don't forget to proofread your caption, even if it consists just of a few short sentences. Use proofreading tools like Studyker, or Chrome extensions like Grammarly.
7. Wait for the perfect moment
Are you fond of street photography? Here is a pro tip for you. Never rush to take a photo. Wait for the right moment as long as you need it. It will help you to create a true masterpiece that will go viral on Instagram.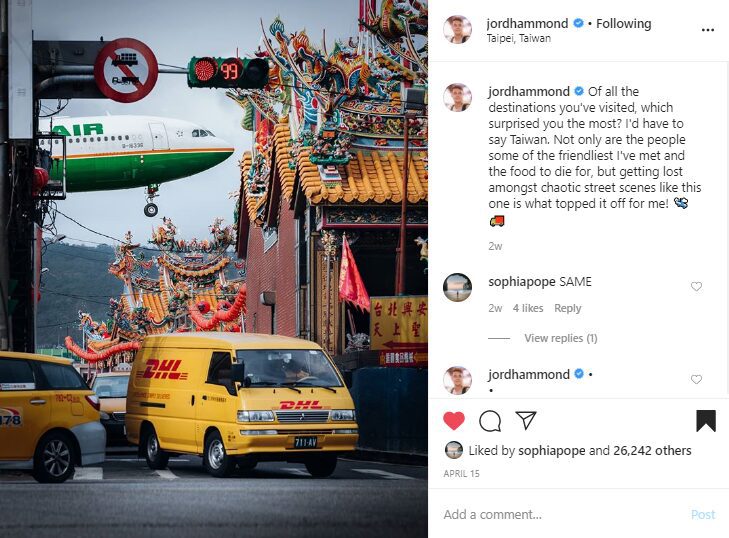 Image source: https://www.instagram.com/p/B_AS249JAKl/
8. Create 'Before and After' Collages
People do love to compare different things and different photos in particular.
So if you have no idea how to make your Instagram pictures better, try to create comparison collages like 'Before and After' and 'Expectation VS. Reality'. Whether you are a fitness coach or fashion blogger, this type of visual content will work for you.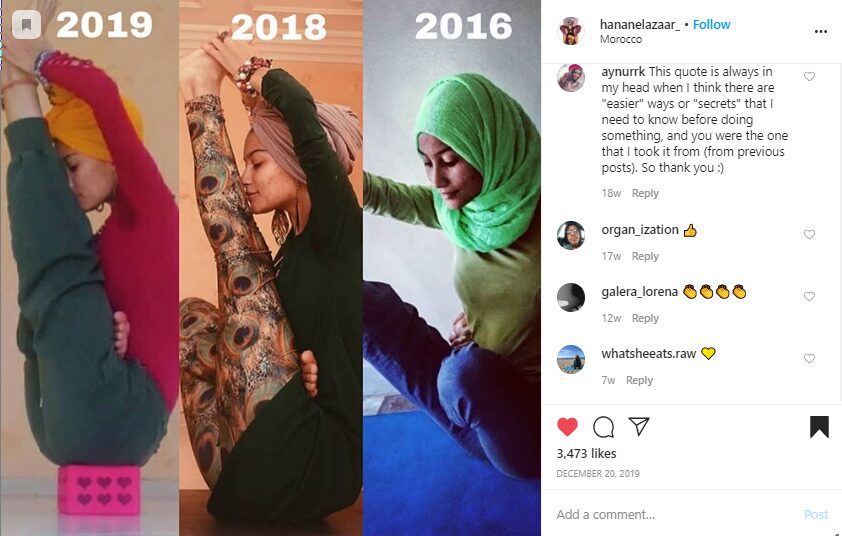 Image source: https://www.instagram.com/p/B6TXa6ugHhB/
9. Transform your photos into infographics
Do you discuss with your audience some complex subjects or share some handy tips? Transform your photos into infographics.
Consider adding explanatory text, symbols, or vector images to your raw image. Try to present your ideas graphically to make your Instagram photos stand out.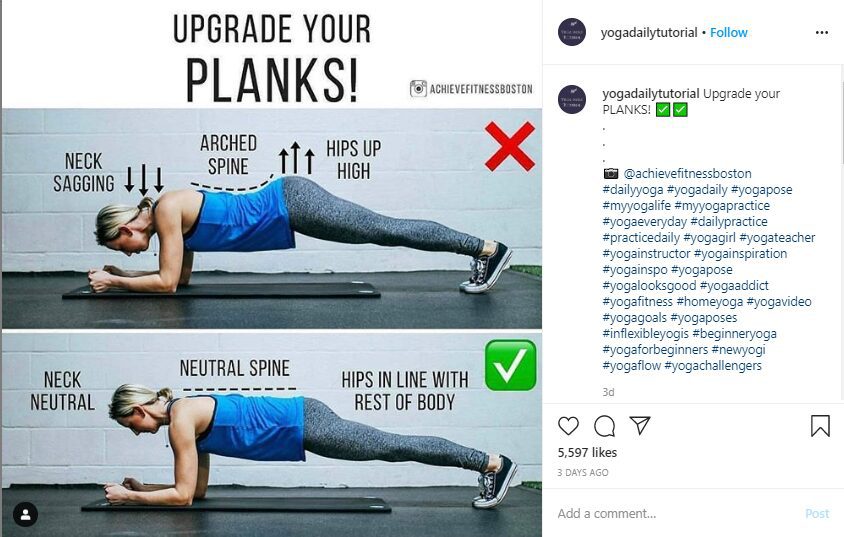 Image source: https://www.instagram.com/p/B_rSMPjjAty/
10. Be creative and have fun
And here is one of the most useful Instagram photo tips for you: have fun while taking photos and enjoy what you do.
Don't take the process of content creation too seriously. Don't force yourself to come up with super creative ideas.
Just be yourself and take photos in the way you feel it. Don't try to catch up with all the trends and to please everyone – that's impossible. Be the most authentic self, and you will win the attention of the big audience.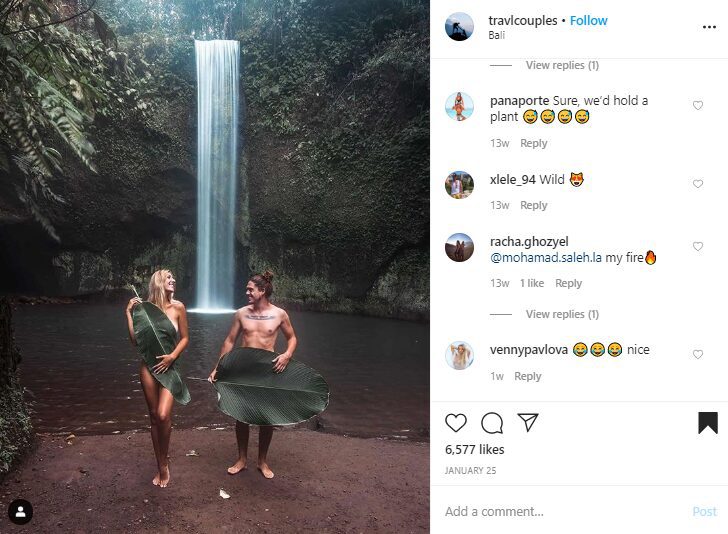 Image source: https://www.instagram.com/p/B7v_ECFhv5e/
In conclusion
Now you know how to make your Instagram pictures better. So don't waste your time, start using these simple tips today. Take your photos to the next level and double your following.
About the author: Marques Coleman is a writer at TopEssayWriting and digital marketer at ClassyEssay. He is obsessed with Instagram and social media content production. When he is not working, you can find him reading professional literature or practicing judo.
Visualize your design Use a product mockup to showcase your design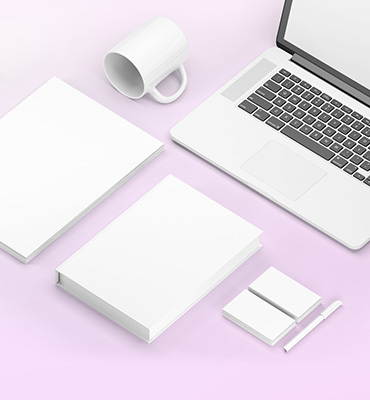 Create your design Use our templates to create delightful designs for any medium