10 Best LinkedIn Mockups
•
April 17th 2020
•
4 minute read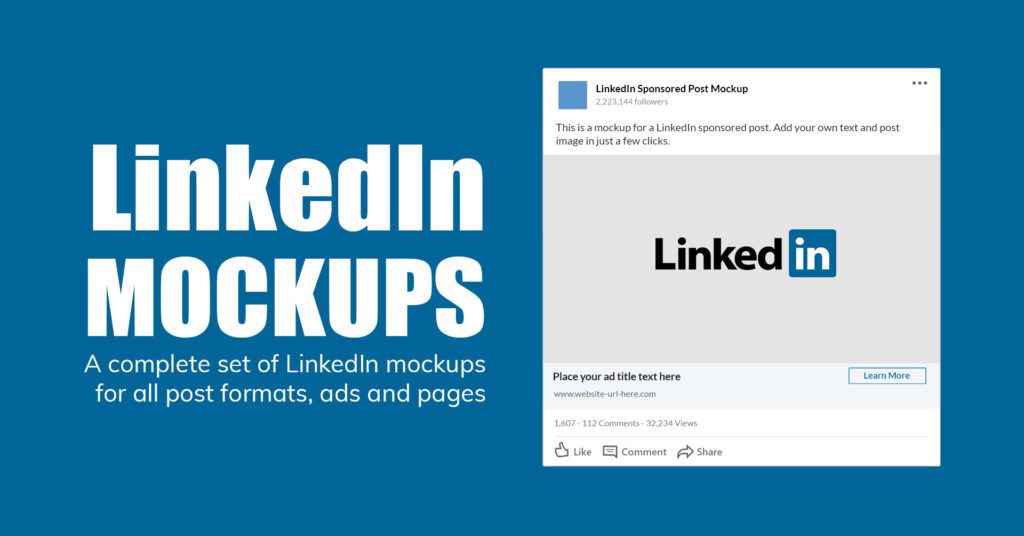 UPDATE: We released the all-new and dynamic LinkedIn Mockup Generator. Try it Here
If you're thinking about advertising on LinkedIn, or simply creating a new page or post, then luckily you've come to the best place to simplify your workflow!
This collection of all latest LinkedIn Mockups is perfect for helping you visualize your post design or seeing how how ad concept would look like in the LinkedIn layout.
The best part is that all of these mockups can be customized online. Simply drag and drop your image into the placeholder and replace the text with your own content. This makes it's extra easy and fast to preview your ideas. Then, track social media content engagement metrics and see how these mockups benefit.
For annual subscribers, all templates are also available as Photoshop PSD templates.
1. LinkedIn Post Mockup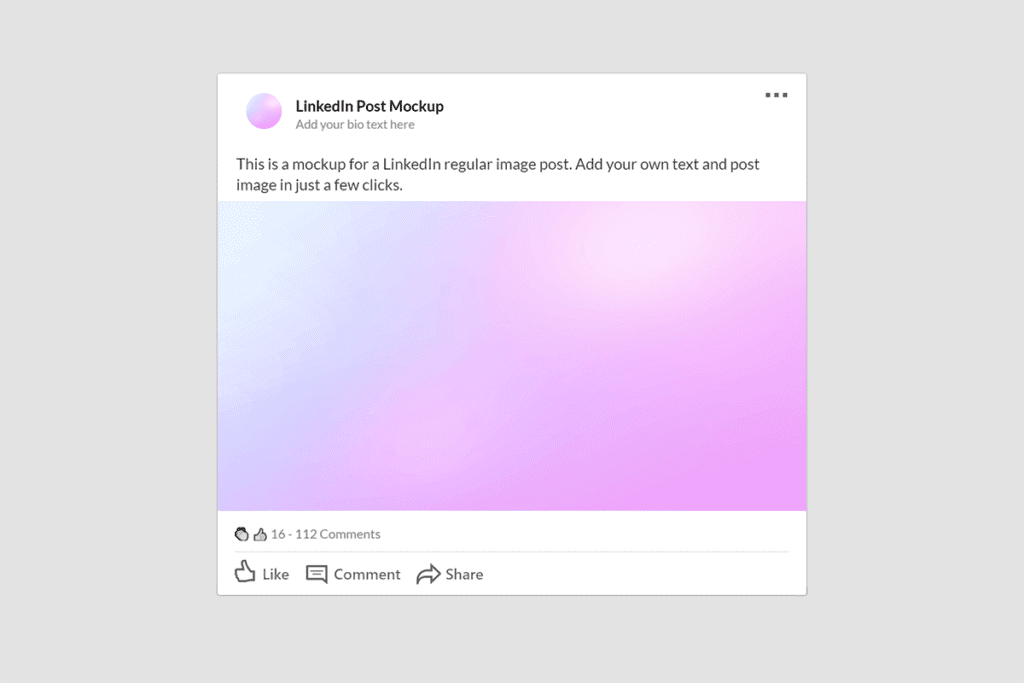 How business doing? Use this LinkedIn post template to win even more business! Easily drag and drop your image right onto the placeholder and create a regular LinkedIn content post mockup in no time.
---
2. LinkedIn Sponsored Post Mockup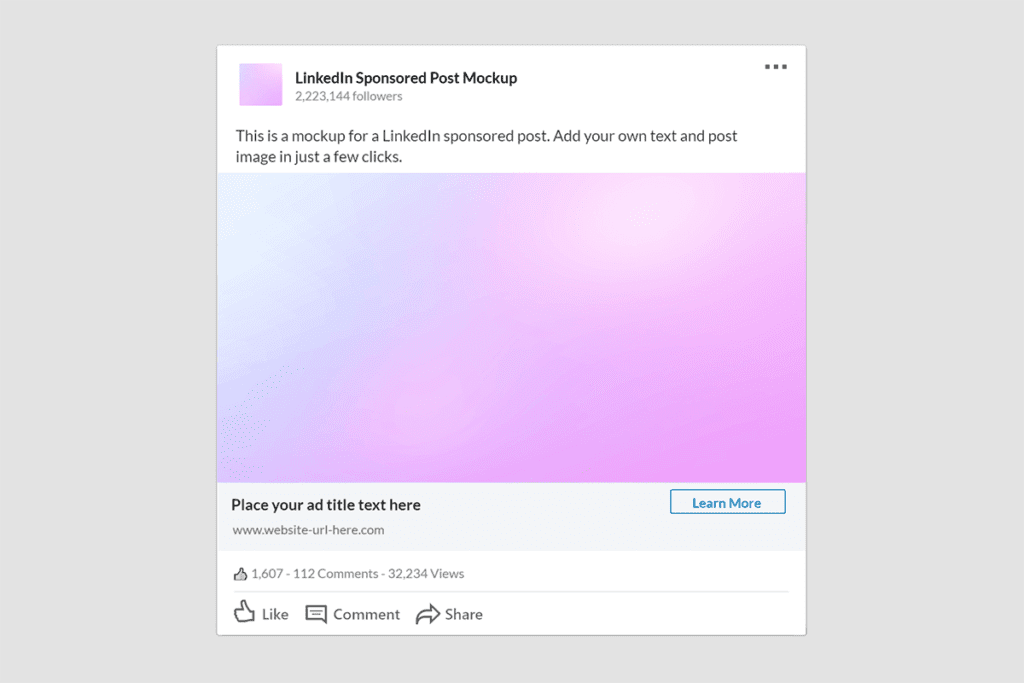 How would your promoted ad post look like on LinkedIn? This mockup template will make it easy for you! Simply place your own image in the placeholder and replace the text for a realistic LinkedIn sponsored post mockup.
---
3. LinkedIn Profile Page Mockup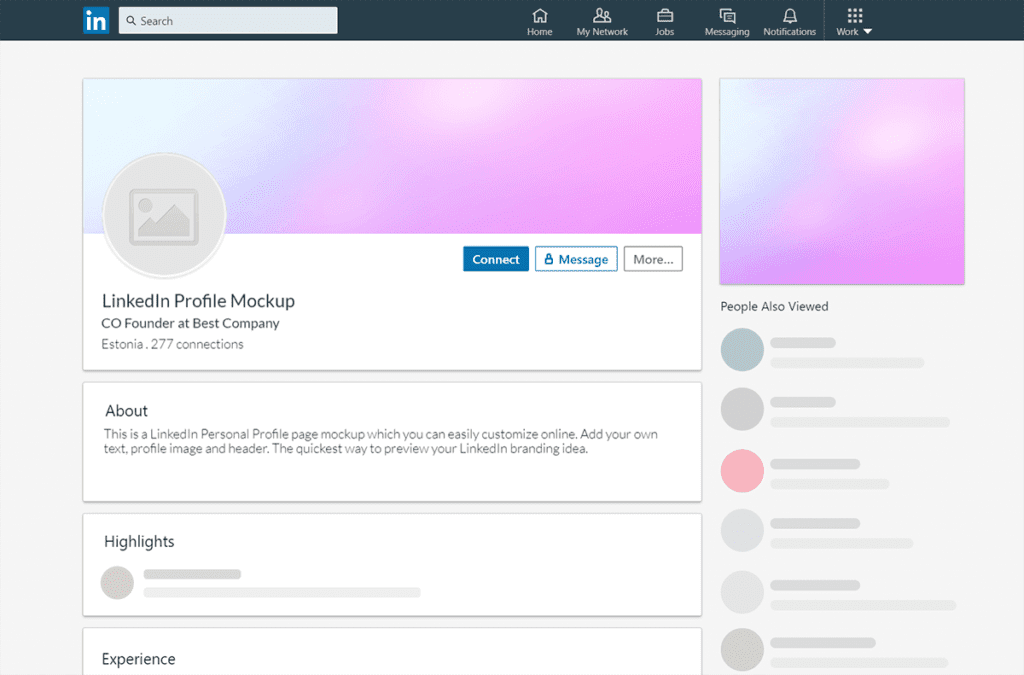 LinkedIn is all about getting noticed by the right people! That's why it's important to have a professional profile page! Use this LinkedIn profile mockup template for easily previewing how your new profile would look like, before making the changes.
---
4. LinkedIn Company Page Mockup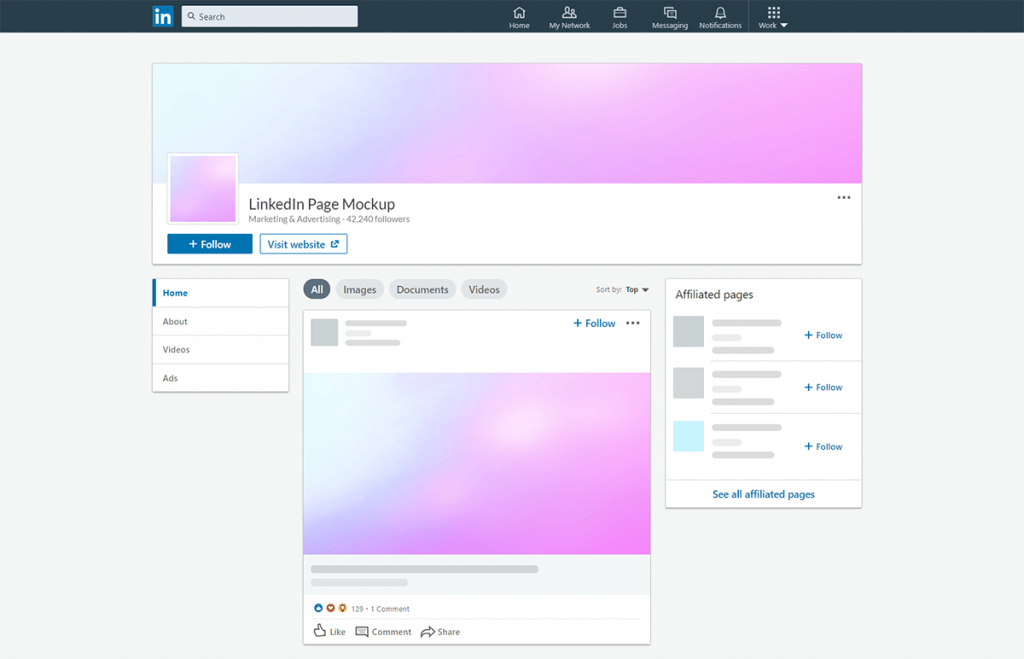 Thinking about creating a company page for your business or a client? Use this LinkedIn mockup generator for easily previewing your idea. Easily replace the text and upload your image into the profile picture, header and post image placeholder for a quick mockup… and then get back to networking!
---
5. LinkedIn Carousel Ad Mockup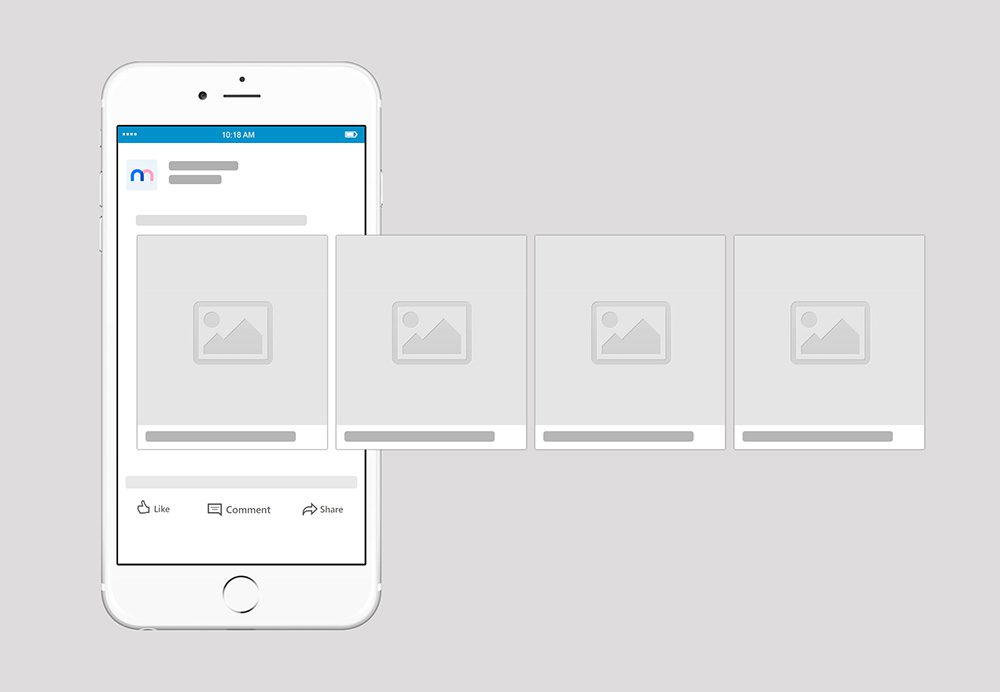 LinkedIn is all about finding new connections and doing business. In order to stay professional you need to plan your ad campaigns, so they would look good. Use this LinkedIn mockup for coming up with your Carousel Ad idea.
---
6. LinkedIn Ad Post Mockup (No Text Version)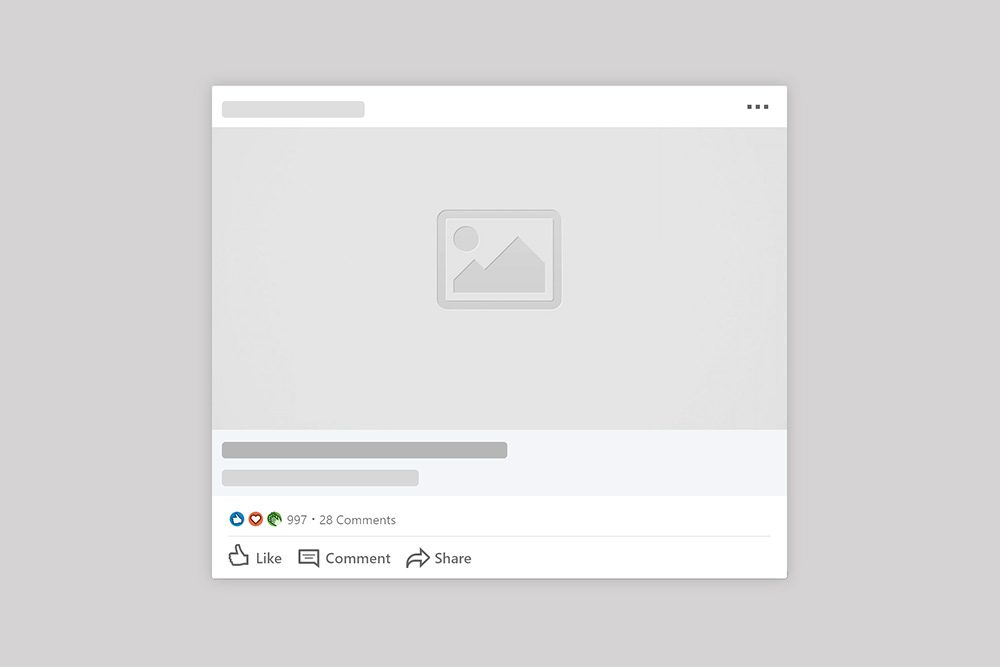 A minimal LinkedIn Ad or post mockup for displaying and visualizing your marketing ideas on the business social network. This template also uses minimal style with no title or description.
---
7. LinkedIn Video Post Mockup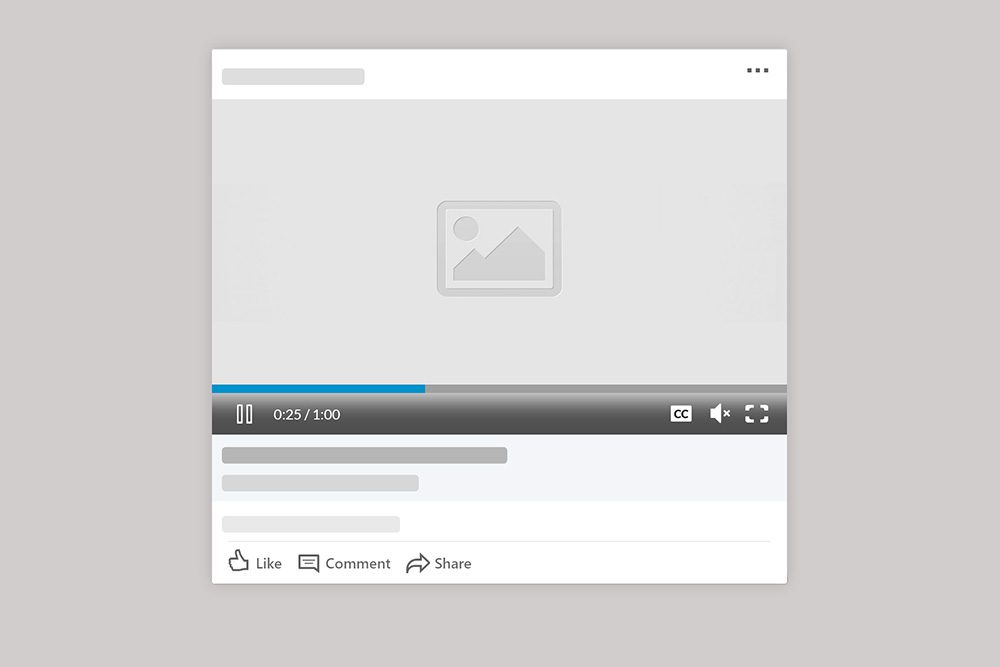 Validate your LinkedIn Ad campaign idea with this mockup featuring a Video Post frame. Place the thumbnail of the video into the mockup and pitch your ad idea to potential clients.
---
8. LinkedIn Carousel Ad Mockup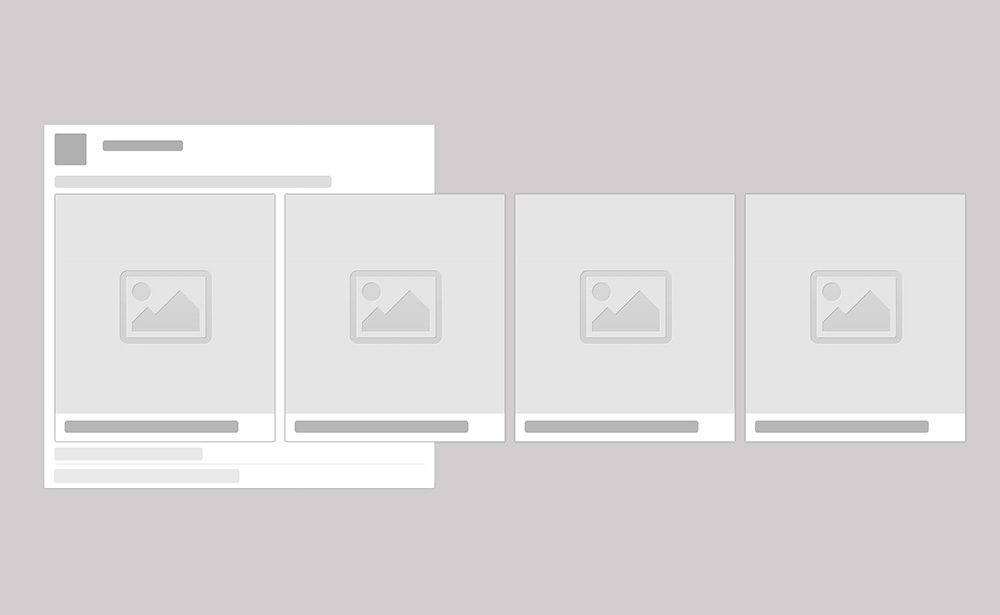 Use this LinkedIn Carousel Ad mockup for displaying all the 4 images on your post. It's great for planning your visual ad campaign and seeing how all the pieces come together.
---
9. LinkedIn Carousel Ad Mockup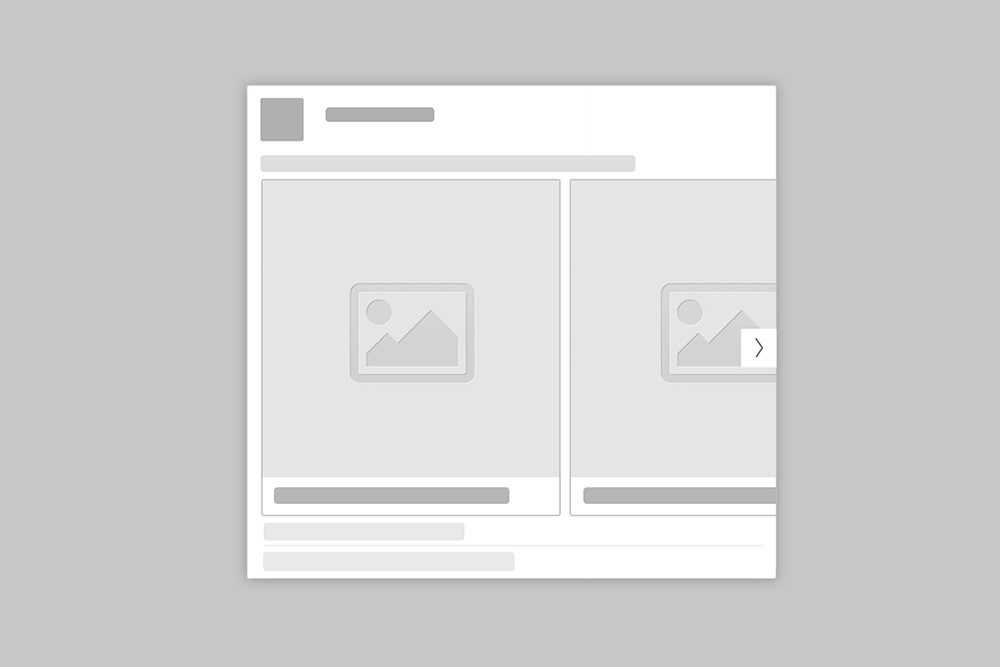 This minimal LinkedIn Carousel ad mockup is perfect for previewing how catchy the first images on your post would look like. Will it spark the interest of potential customers or will it go unnoticed in the endless news feed.
---
10. LinkedIn Mobile Post Mockup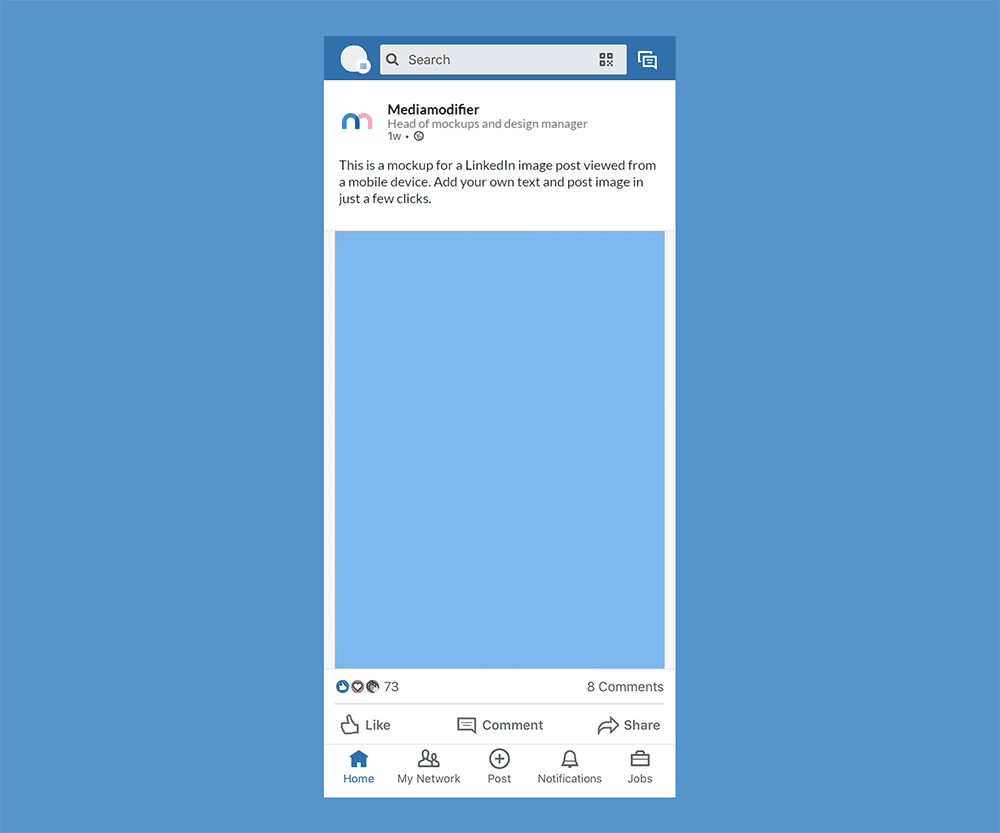 Even LinkedIn can't escape the flood of traffic coming from mobile devices, so they built a nice app! Use this mockup template for previewing how your content would look like on the mobile version of the LinkedIn app as portrait style post.
Conclusion
Getting noticed, especially among top experts like the crowd on LinkedIn, can be very difficult!
That's why it's a good idea to test your ad, post or even company page design ideas first, and see if they're up to the LinkedIn standards.
LinkedIn and other social media mockups like these can offer you a quick way to visualize your marketing concepts or pitch your ideas to potential clients.
If you're just getting started, you might also want to take a look our category of LinkedIn Post Templates which help you create a professional and corporate looking posts in no time.
And if you ever wish to connect, then you can find me… well of course by visiting my LinkedIn profile.
Visualize your design Use a product mockup to showcase your design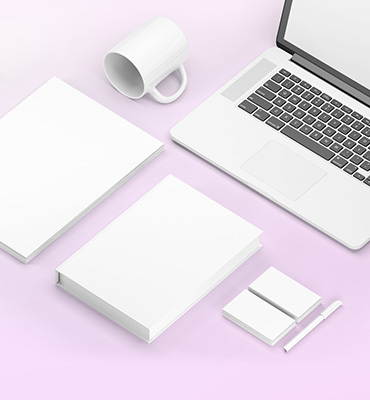 Create your design Use our templates to create delightful designs for any medium