40 Best Macbook Mockup Templates
•
February 17th 2020
•
10 minute read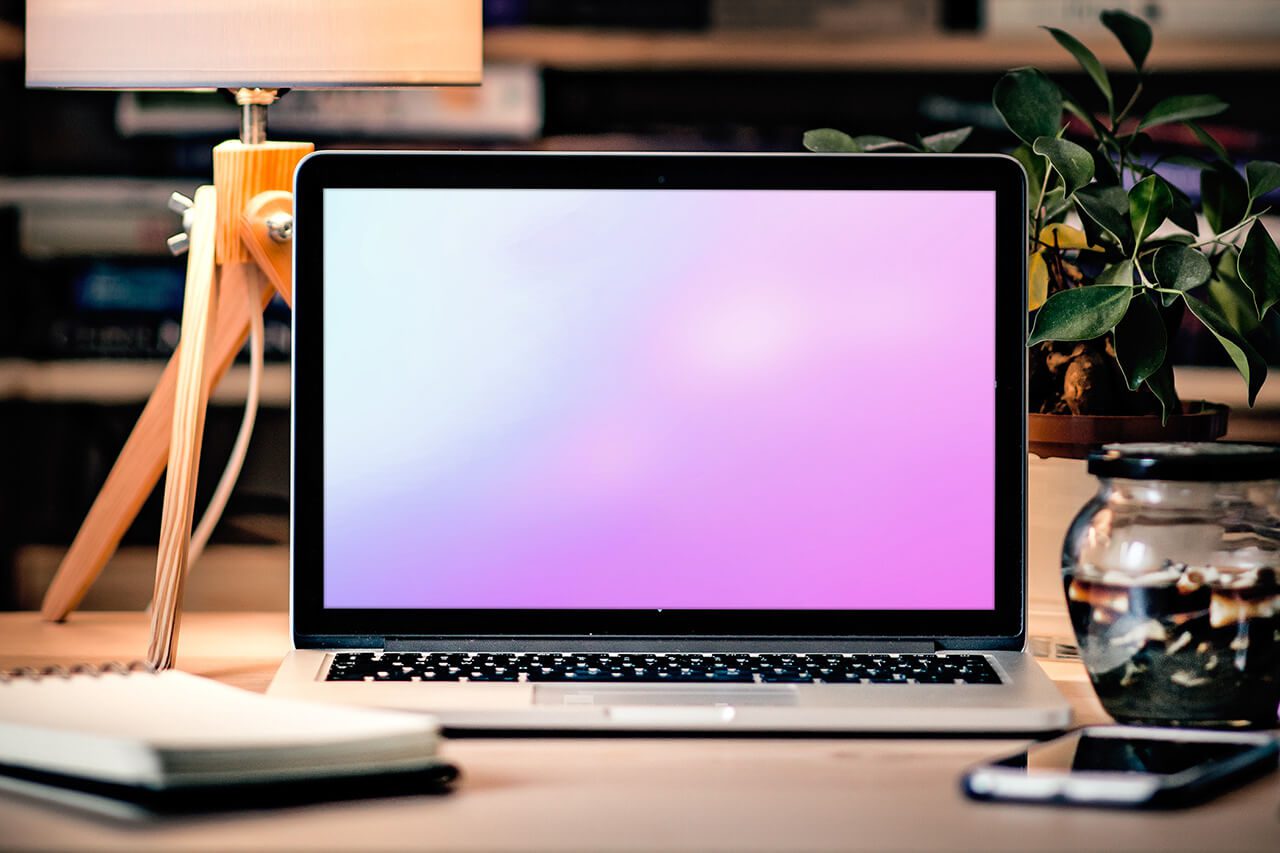 You can call me a weirdo or a technology freak, but I think the following Macbook Mockup images look pretty nice…
In fact I'd rather watch this gallery instead of a fashion show, because the top models these days… well they don't look quite as good as the Macbook does!
Just kidding, we simply lined up 40 of our best Macbook Mockups and I hope you'll also enjoy the beauty of these templates and the feeling of "cant wait to get my hands on these templates".
So let's jump right in and see which templates came on top of the list, because we didn't call them the best for nothing – all these template have been most favorited by our customers.
1. Basic Front Macbook Mockup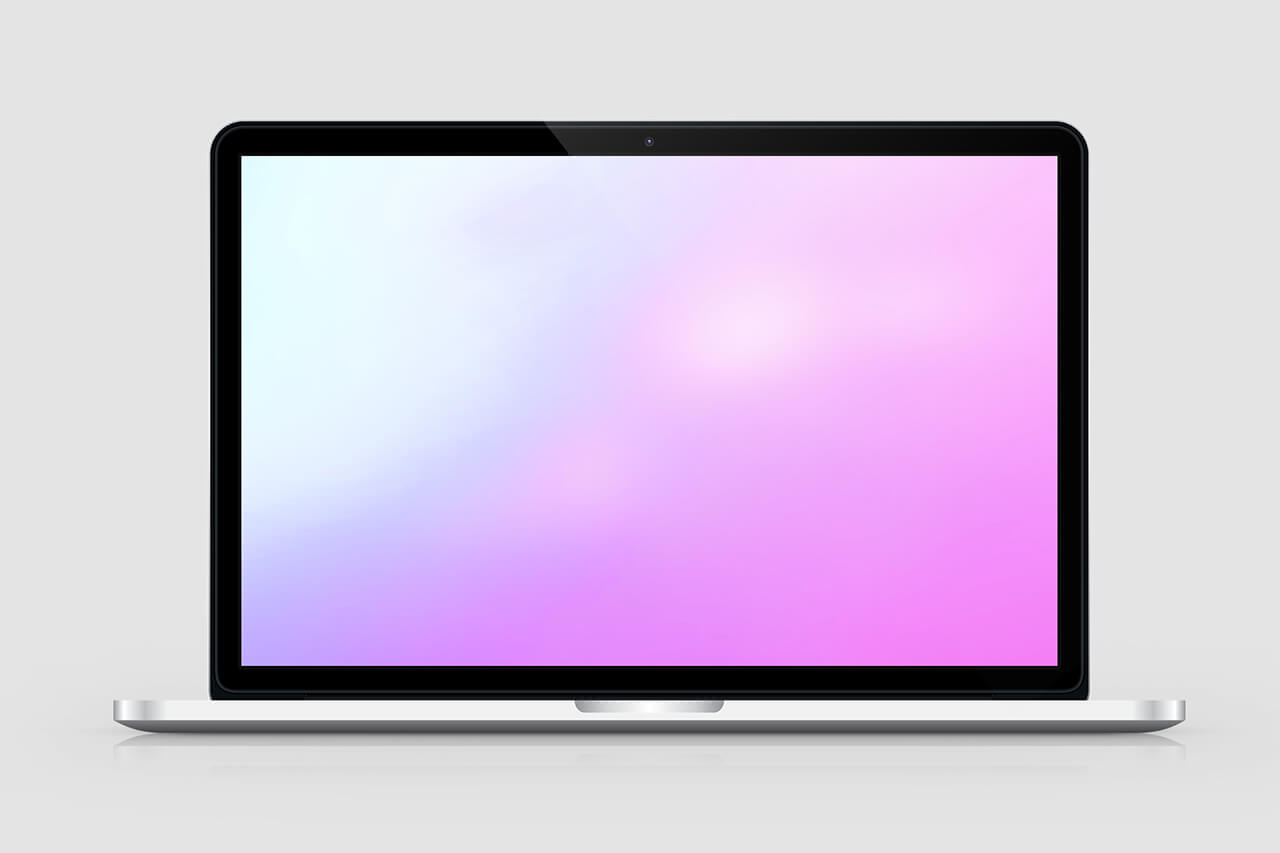 First on the runway, it's the template we all need the most – a minimal and basic front view Macbook Mockup which is isolated on a solid color background. Add your own background color or use it as a transparent PNG image.
---
2. Macbook and iPhone Mockup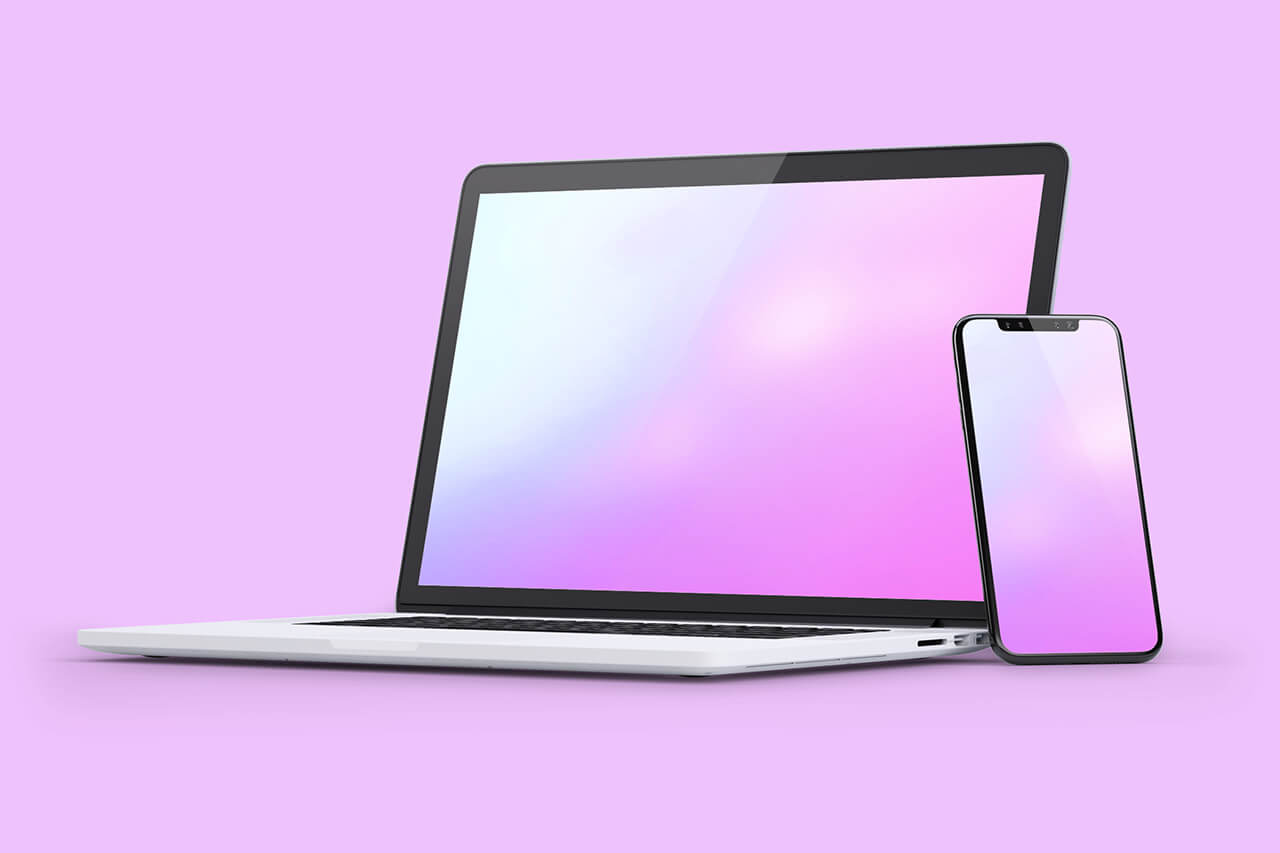 This Macbook has a companion… a smaller brother called the iPhone. Use this beautiful 3D mockup template for showcasing your responsive desktop website and mobile version of the same content.
---
3. Multi Device Website Mockup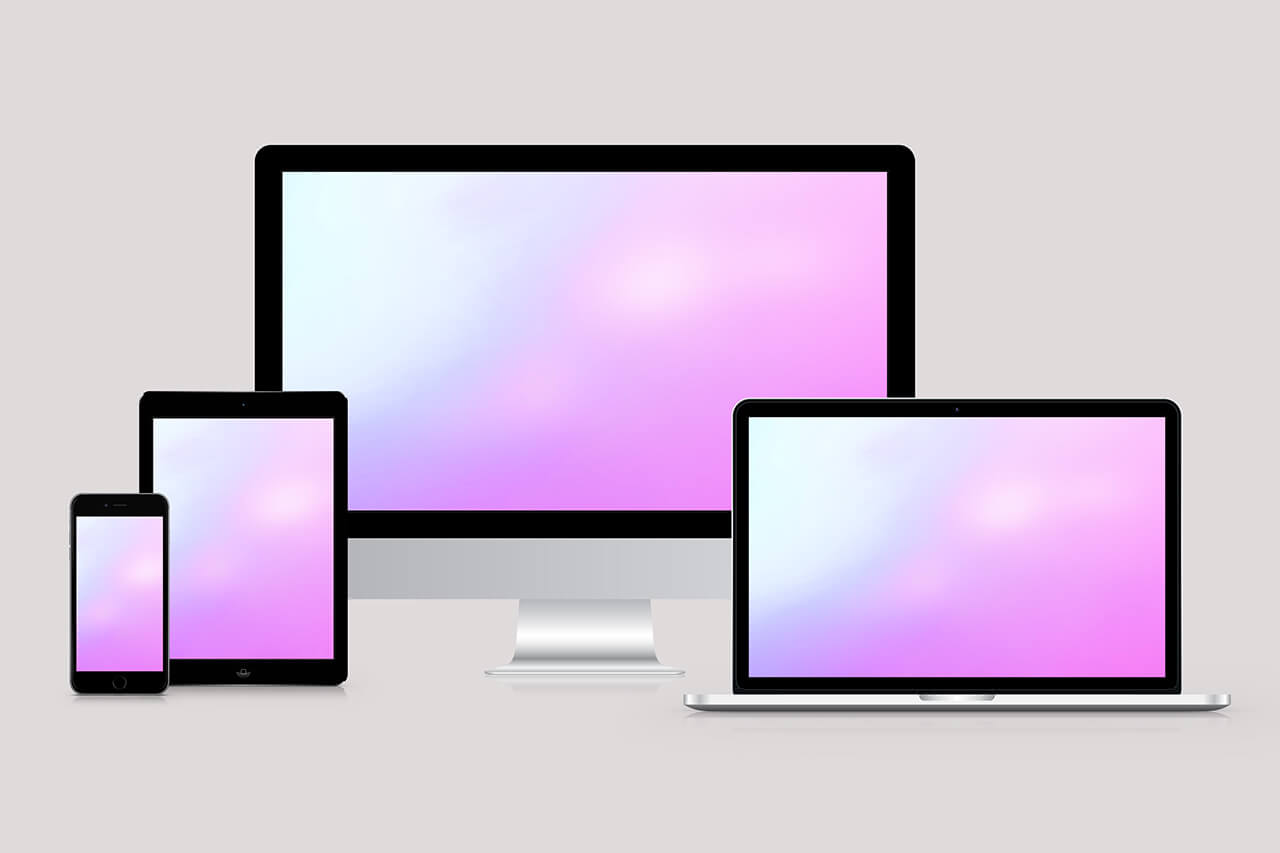 and this mockup is a complete family reunion (almost). Well maybe it's a good thing, because nobody wants to see the bad relatives, like the iPod or Apple Watch…
---
4. Macbook and Product Box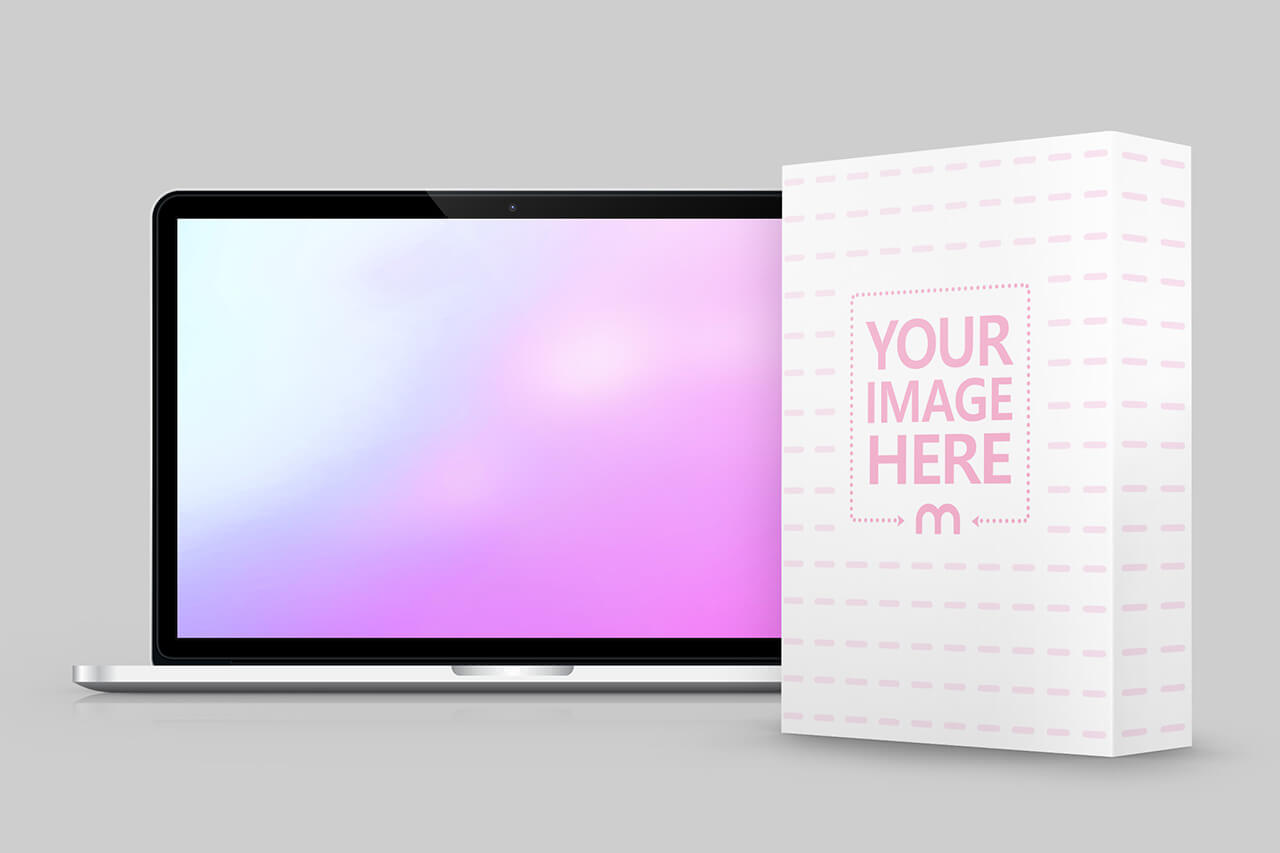 What's in this mockup box? I hope it's not Justin Timberlake! Nonetheless it's a great Macbook Mockup for showcasing your online product or a bundle discount offer.
---
5. 3D Macbook & iPhone Mockup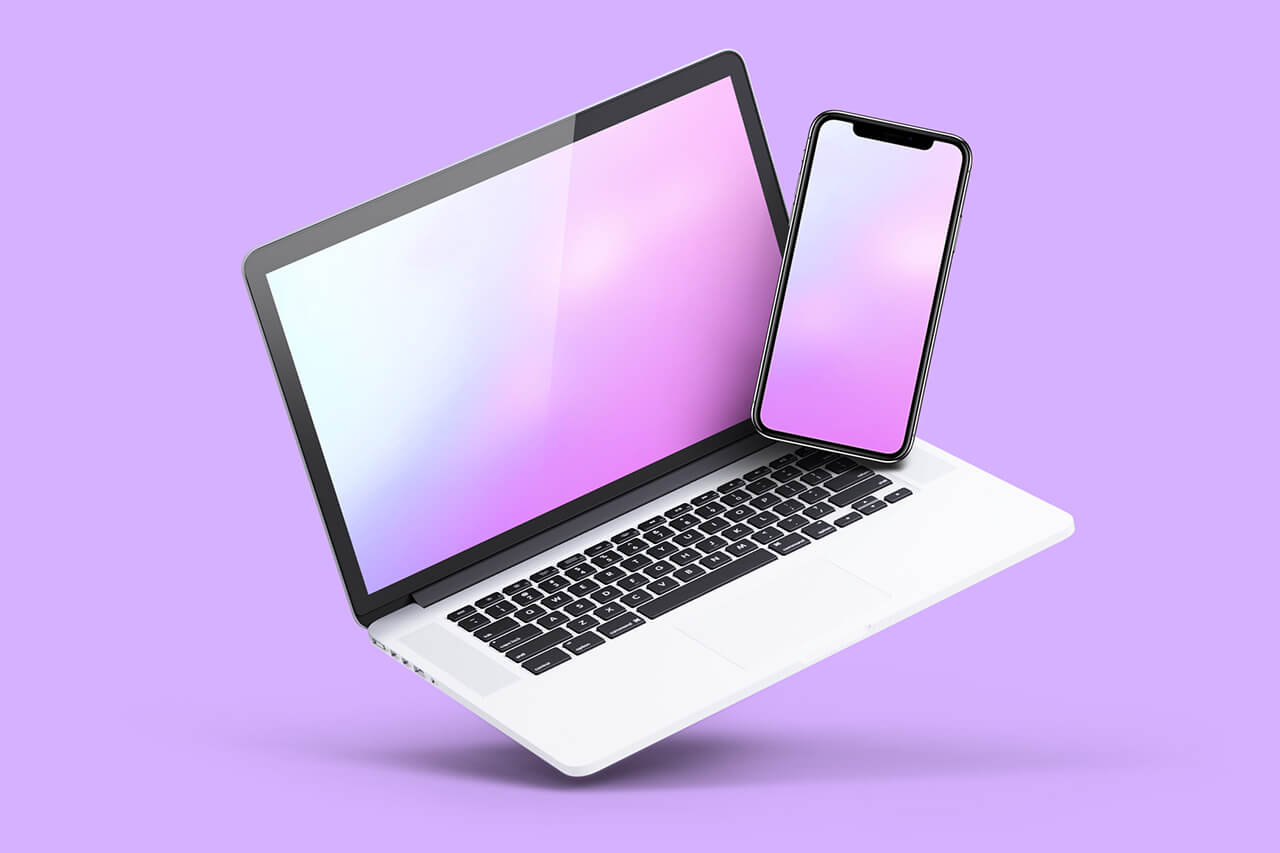 Up up and away… this mockup template defies gravity and features a Macbook and iPhone XS hovering in the air. It's a perfect concept for showcasing your light web design or app.
---
6. Multi Screen Website Mockup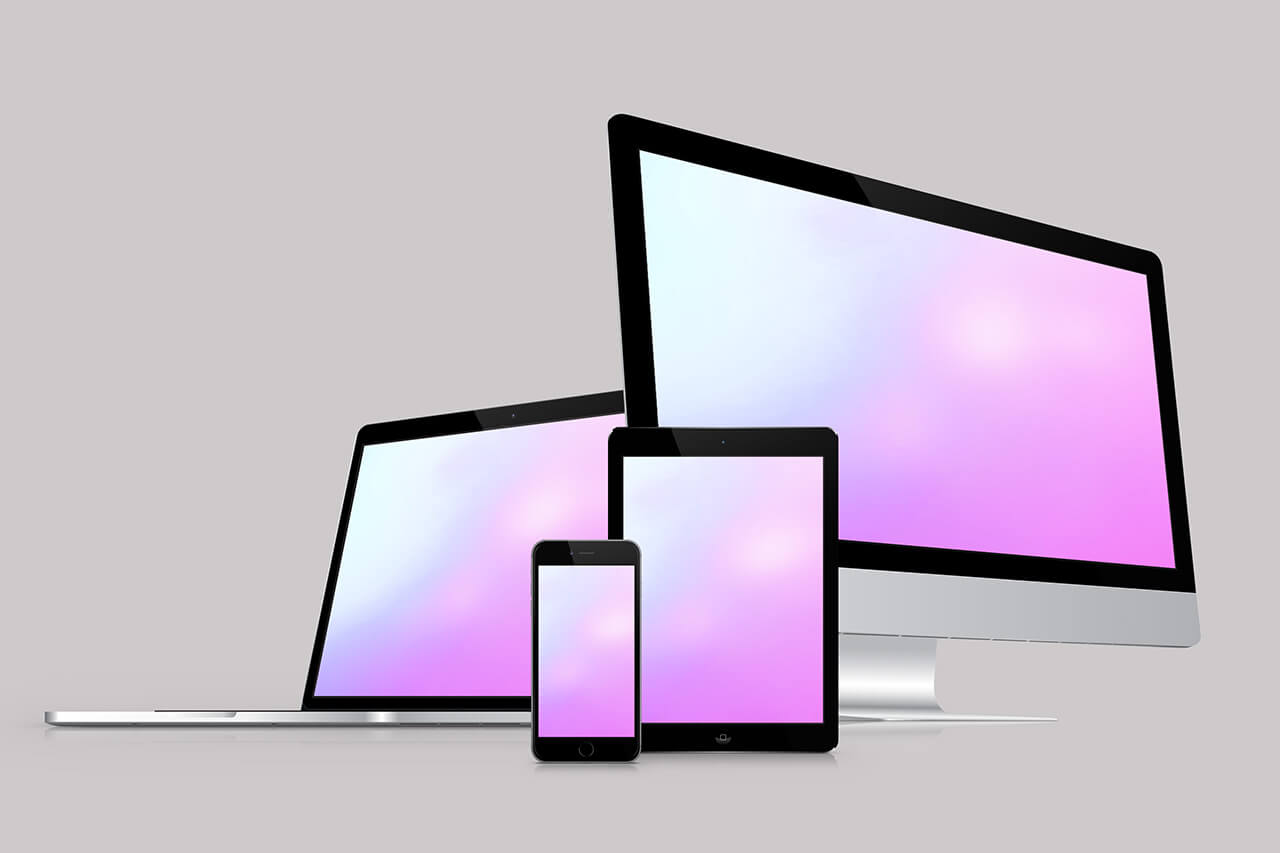 We all need some closeness and cuddling from time to time… do you think technology devices are any different? Use this extra compact multi screen mockup for showcasing your responsive website.
---
7. Macbook, iMac and iPhone Mockup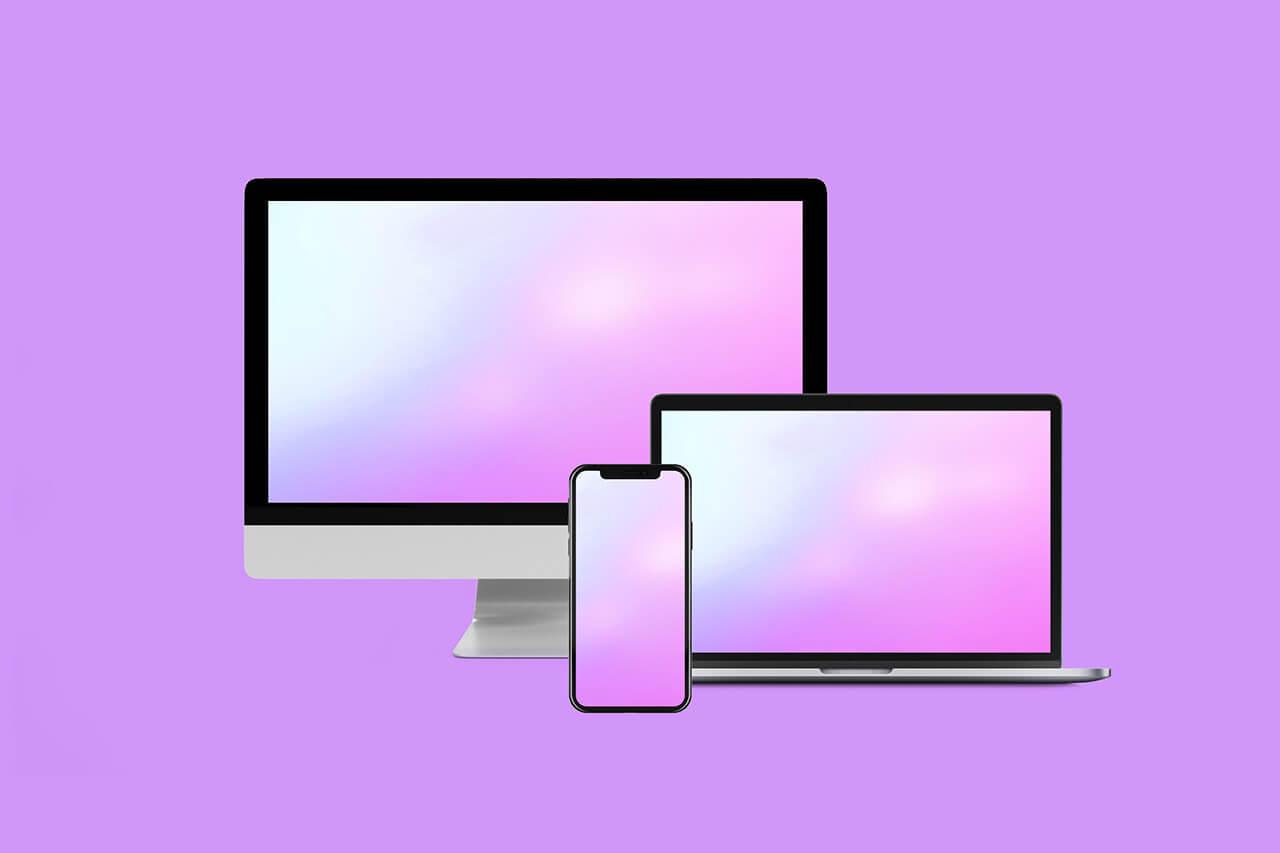 This mockup highlights something we all know… that mobile is the king now! The template features an iPhone XS on the foreground and Macbook with iMac on the background, staying behind and losing importance… fading away to dust… we'll let's hope not!
---
8. 3D Hovering Macbook Mockup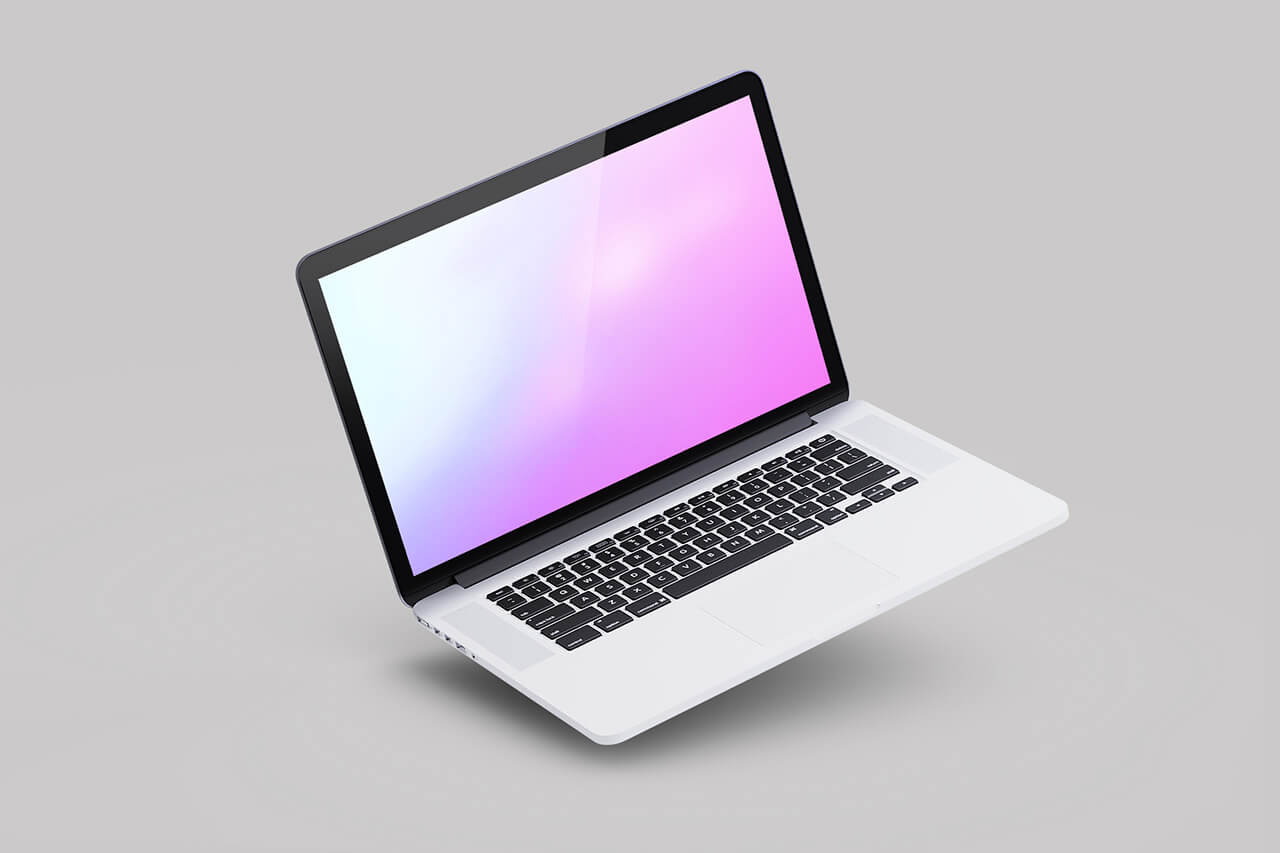 Gravity is again no issue in this Macbook Mockup which features a laptop hovering above the surface. Place your website image onto the Macbook screen and if it brings the laptop closer to the ground then you know you have a bulky and heavy design!
---
9. Front View IOS Mockup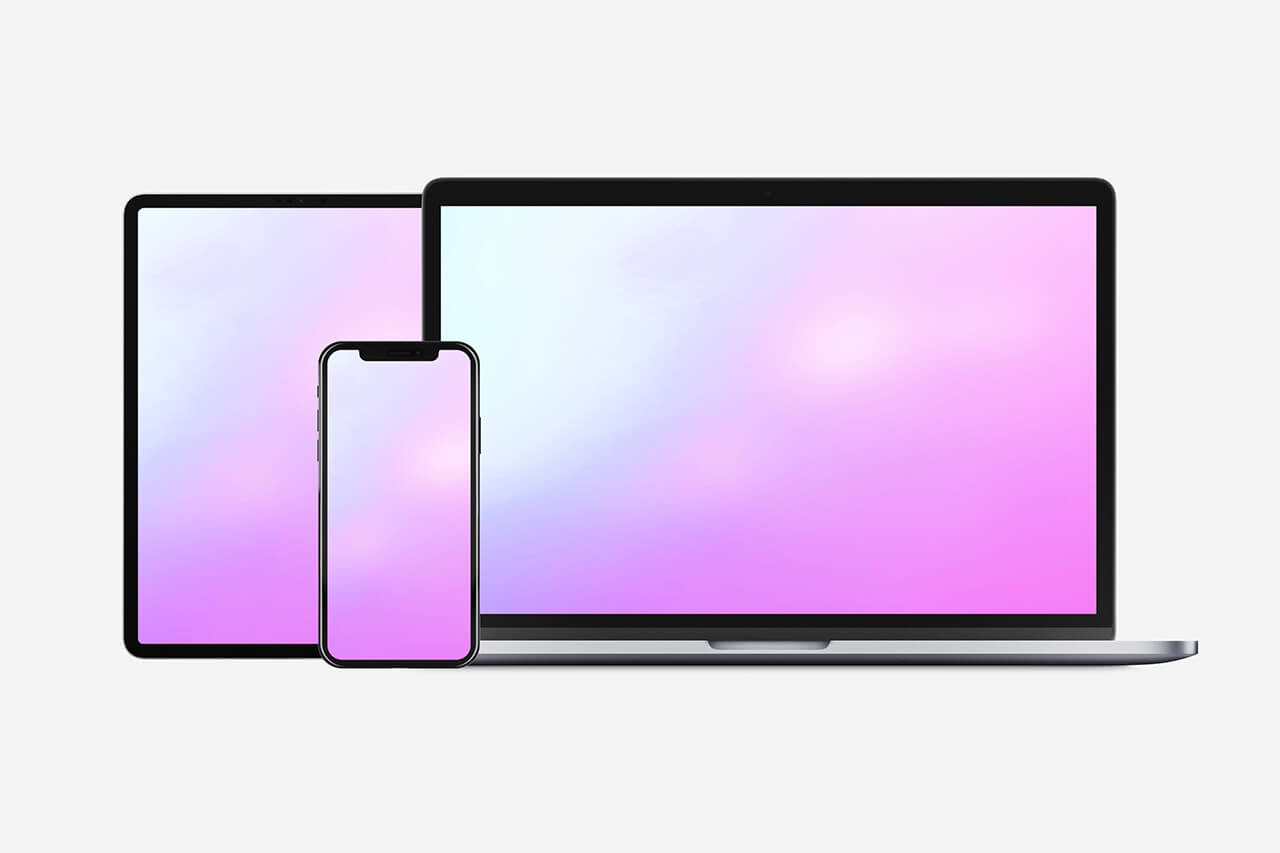 This mockup is great for all you military fans! The template features IOS devices all perfectly lined up waiting for your commands. The viewers will see your content as very professional and focused on details.
---
10. 3D Macbook Mockup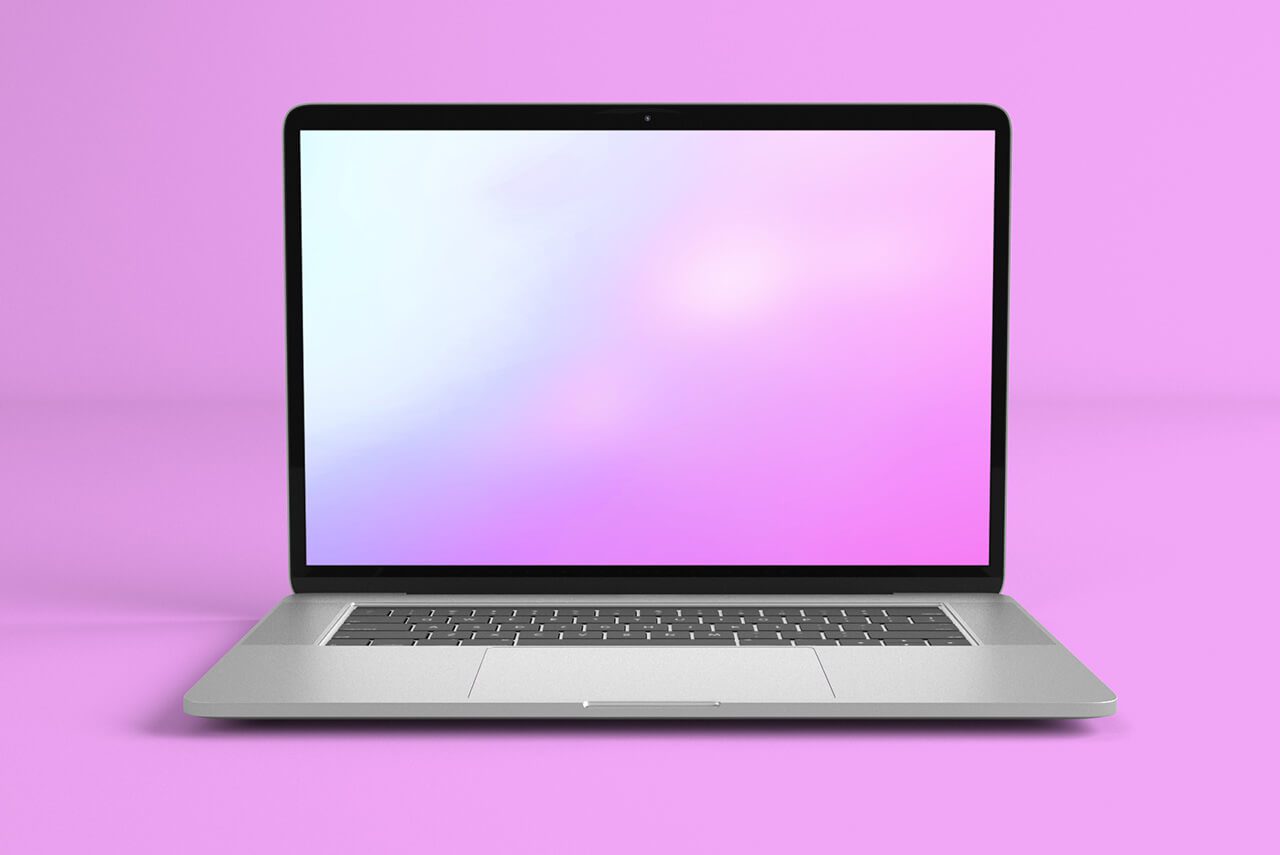 Don't get scared away by all the purple, pink and blue, these are just our branding colors, but you can easily replace the background color in each mockup template and add some tones which match your company style.
---
11. Hologram Display Website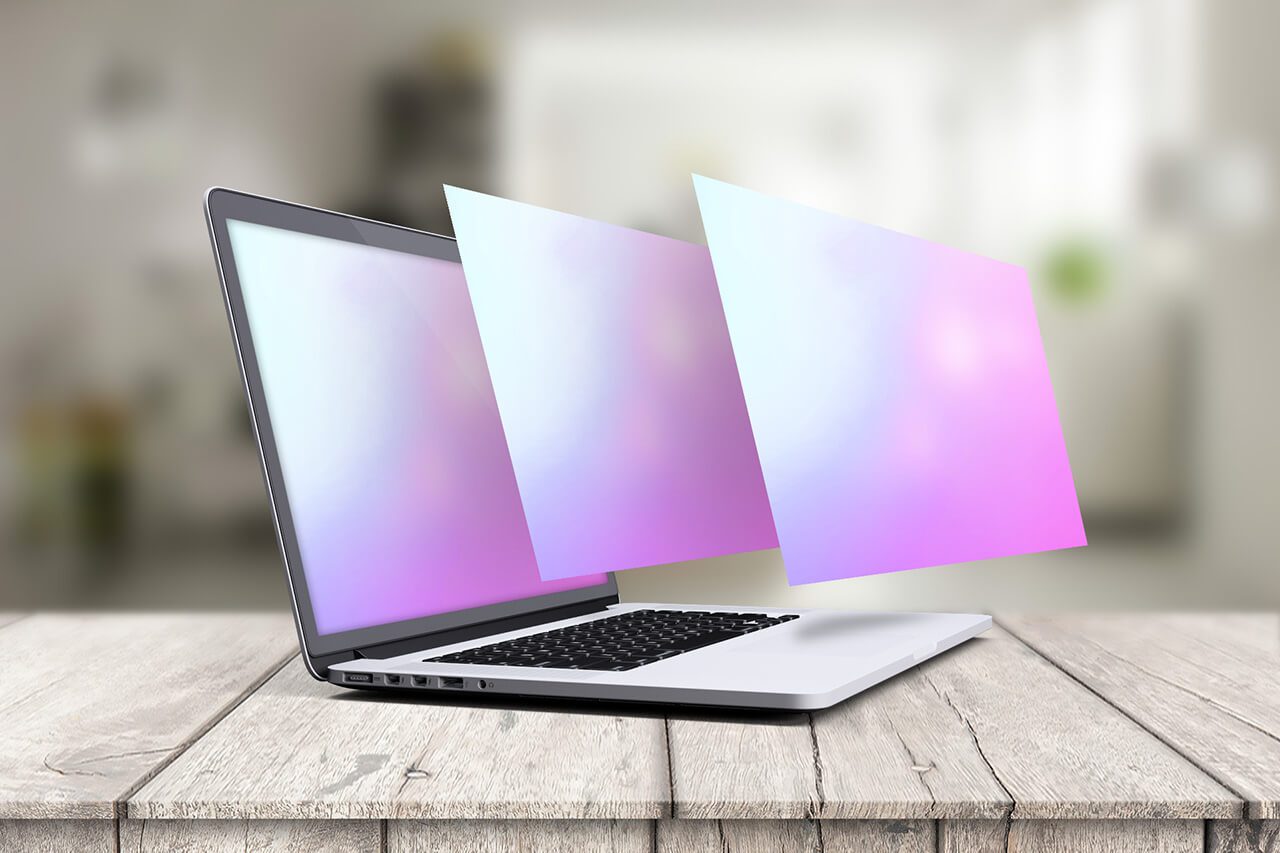 Sometimes you need to showcase more than just one screenshot in a mockup and that's why we've created this mockup which features a laptop and 3 images flying out of the screen.
---
12. Macbook on Office Desk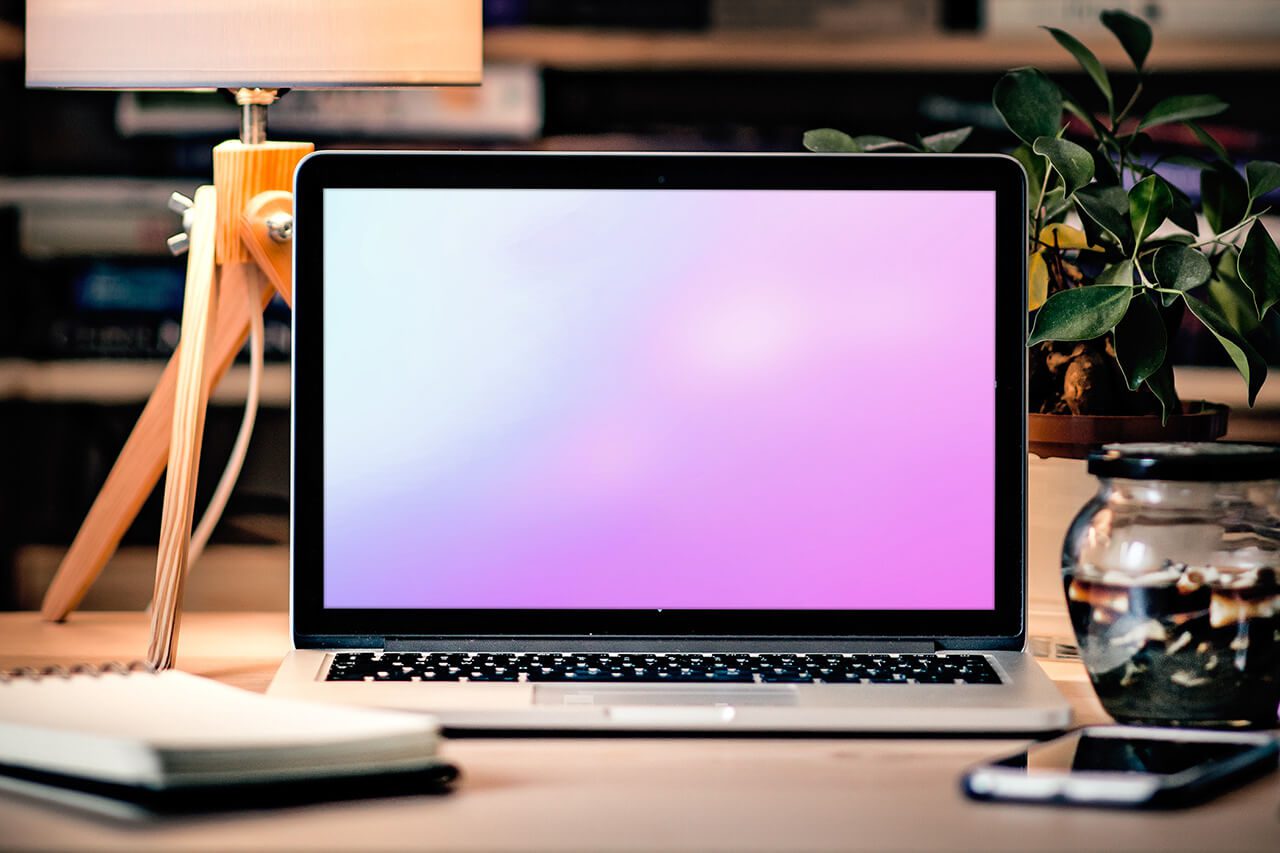 Now we're finally entering the real world with this first Macbook mockup which is actually based on a photograph and placed in a beautiful home office desk scene.
---
13. Responsive Website Mockup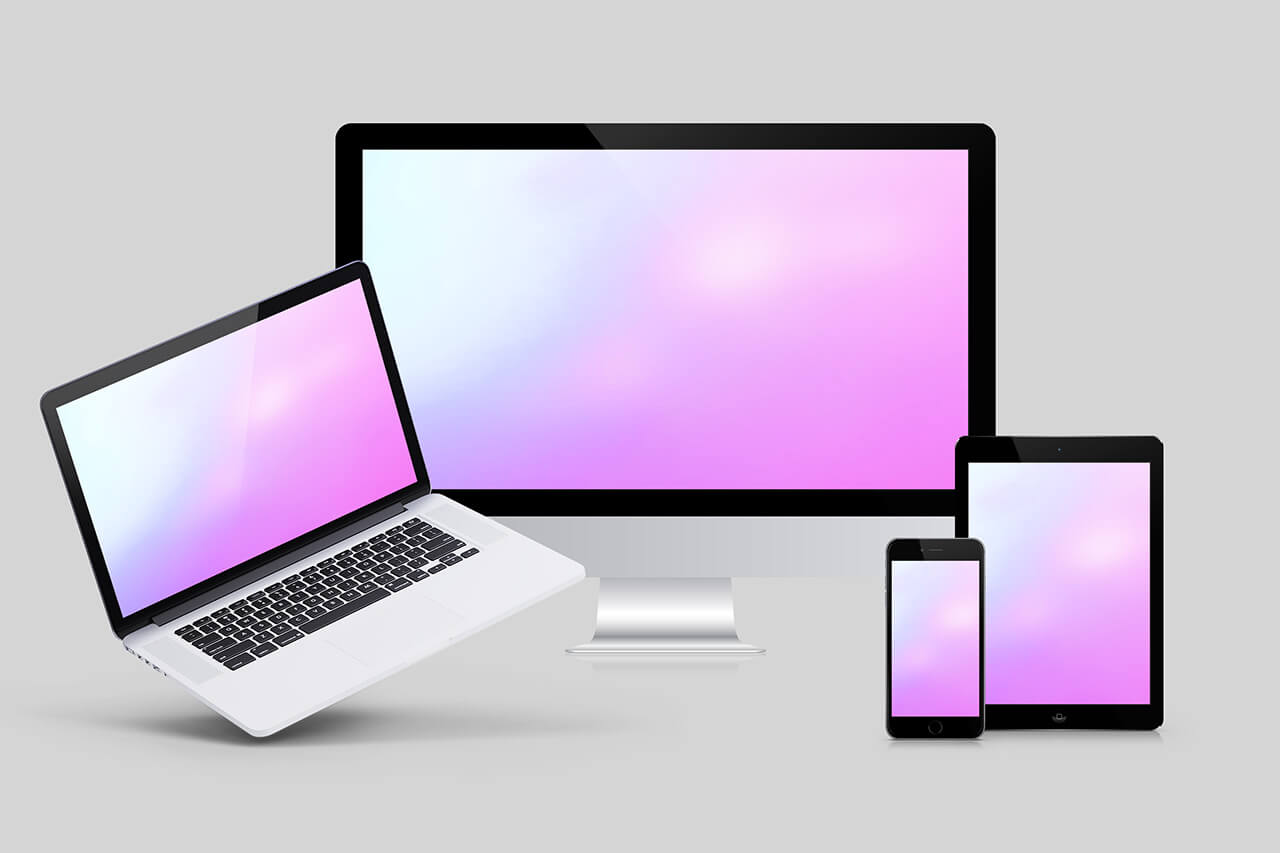 and we come right back to the 3D world with this mockup which features all the popular IOS devices on a solid color background. NB: you can also customize each mockup and remove the devices you don't need!
---
14. Social Media Website Mockup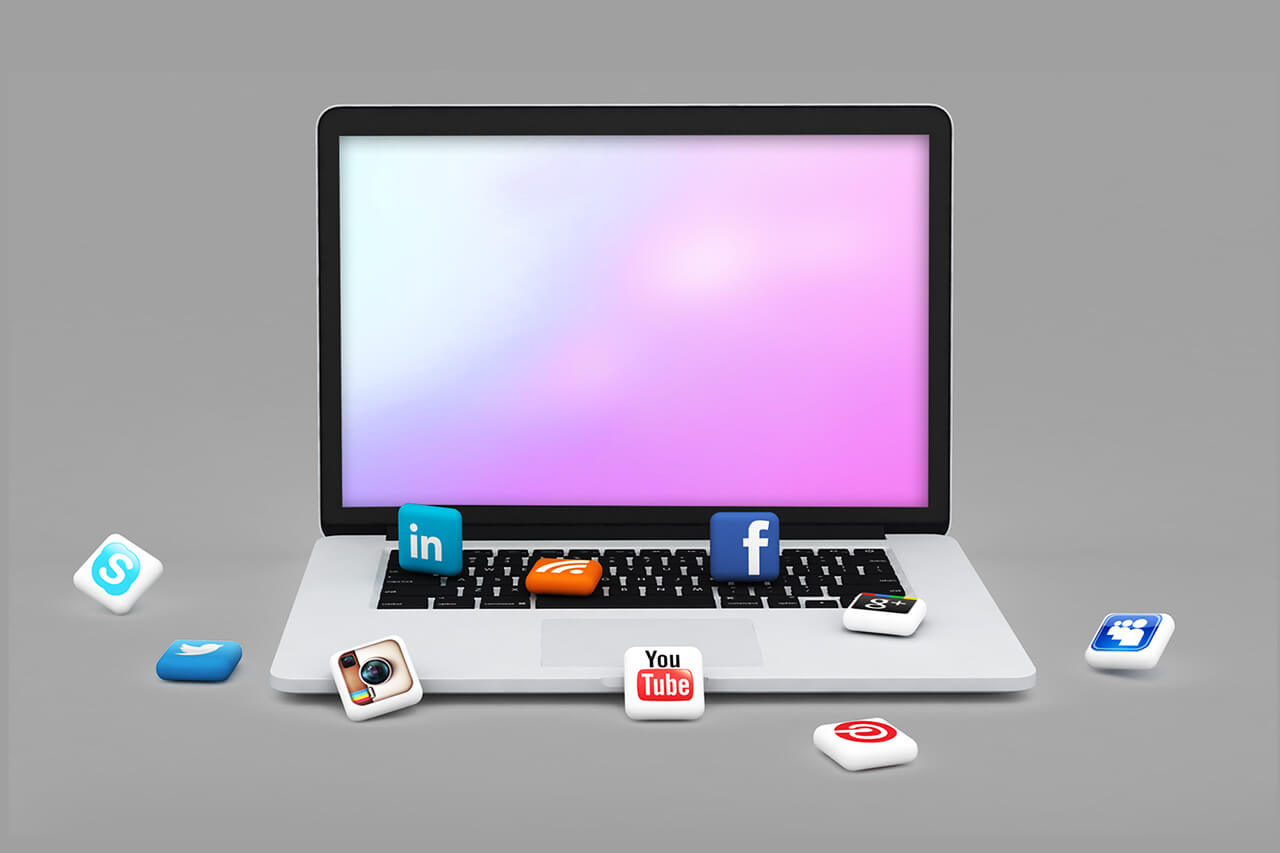 Social media is all over the place… literally! Use this mockup template to showcase your website or advertisement which is related to social media including: Facebook, Twitter, YouTube, LinkedIn, Pinterest, Instagram, Skype.
---
15. Macbook and Android Mockup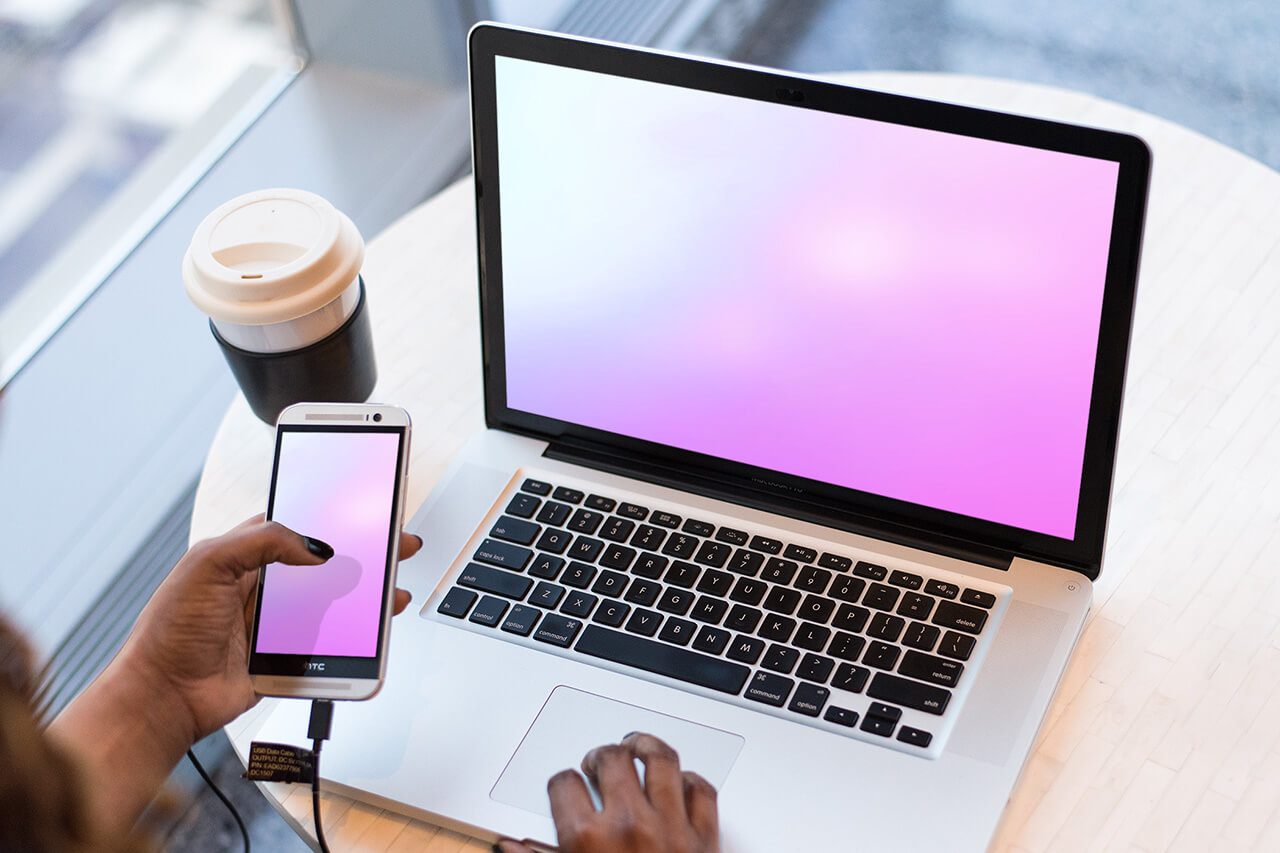 Oh no… it's Android, the the greatest enemy of Apple and it's collaborating with a Macbook! This mockup template features a woman working at a cafe and using her Macbook connected to a HTC Android smartphone.
---
16. Online Application Mockup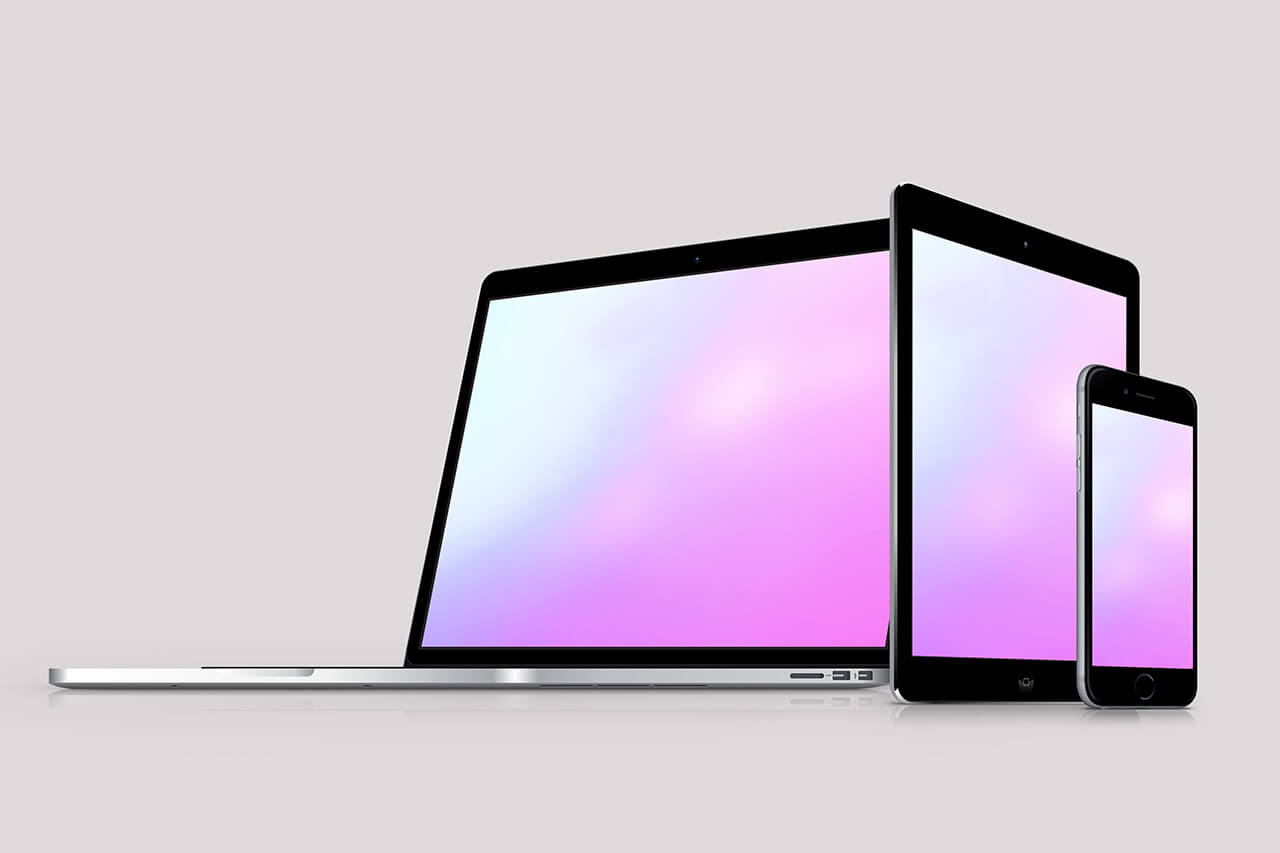 Minimalism is again the key in this Macbook mockup which features a thin side view of the Laptop and includes standing iPad and iPhone on the side as bodyguards.
---
17. Turned View Macbook Mockup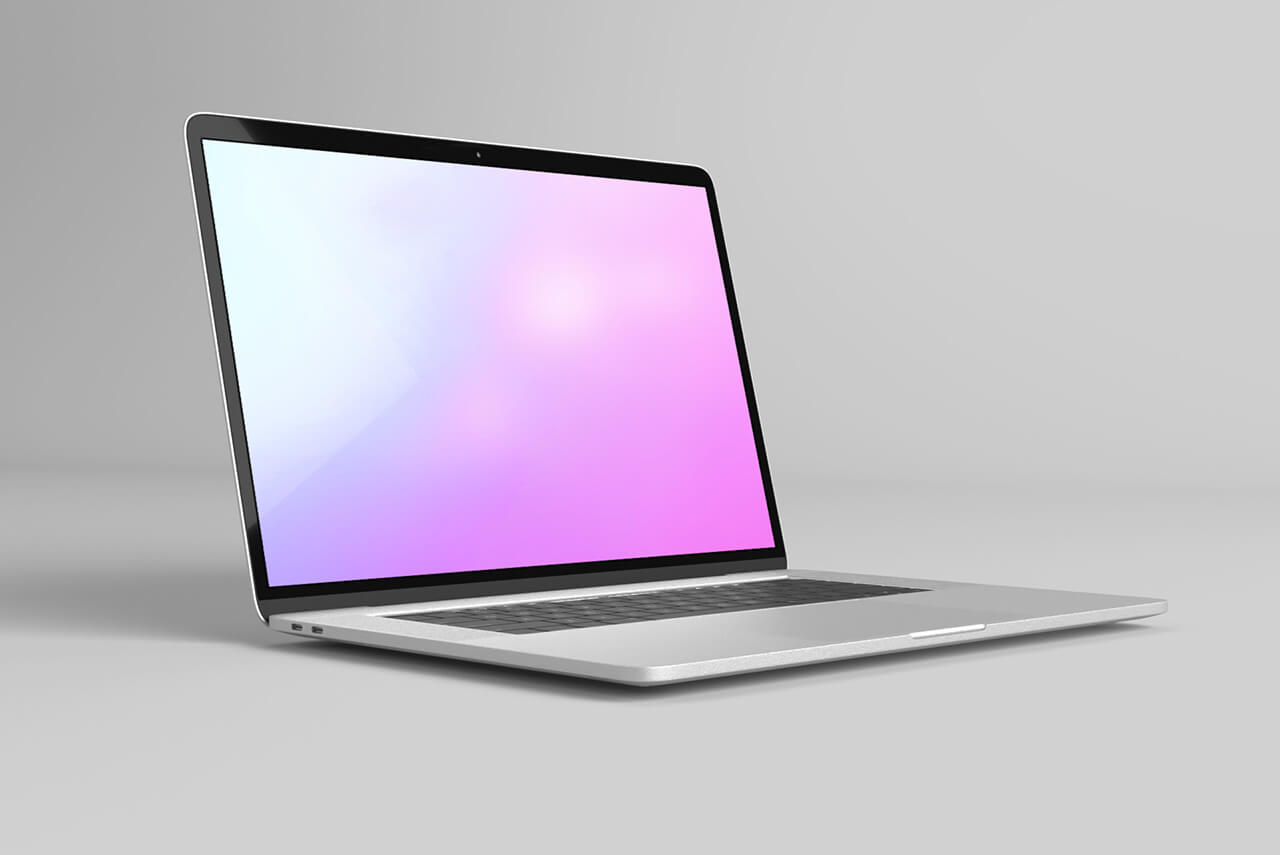 This mockup will surely turn a few heads! The template features a slightly turned view of a Macbook pro laptop on a studio background. Place your website image onto the laptop screen and make a beautiful showcase of your site.
---
18. Man Typing on Laptop Mockup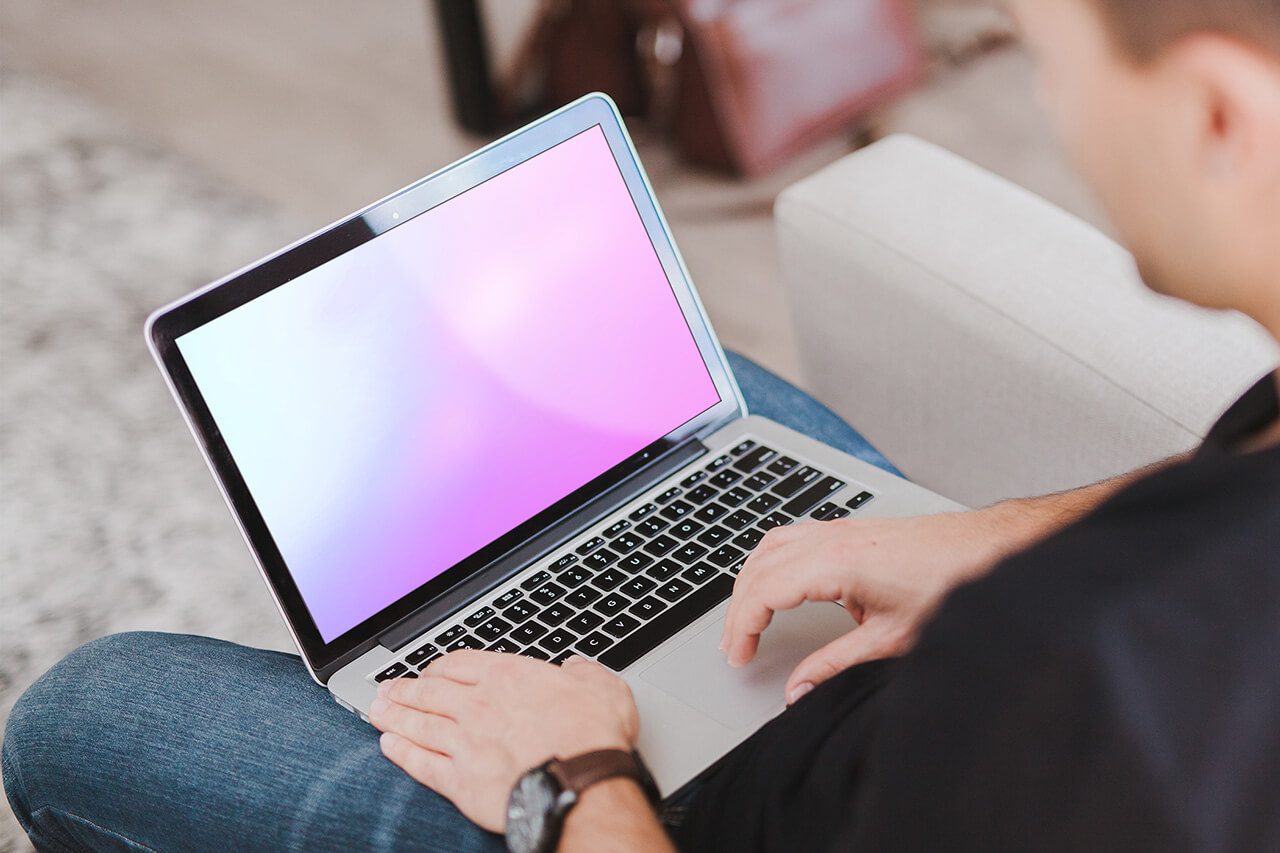 What's that? A real human being? It seems like Macbook Mockups with people on them are not so popular after all! Nonetheless it's a great mockup for showcasing your website in a realistic scene.
---
19. Side View Macbook Mockup
And we're back to minimal design once again. This mockup features half-turned view of the Macbook on a solid color or transparent background. It's great for putting your website in focus without distractions.
---
20. Macbook and Mobile Devices
Can you find the odd one? This creative and unique mockup template features the iPhone and iPad standing straight while the Macbook is goofing around. Place your responsive website or application onto the device screens and have some fun.
---
21. 3D Macbook and iMac Mockup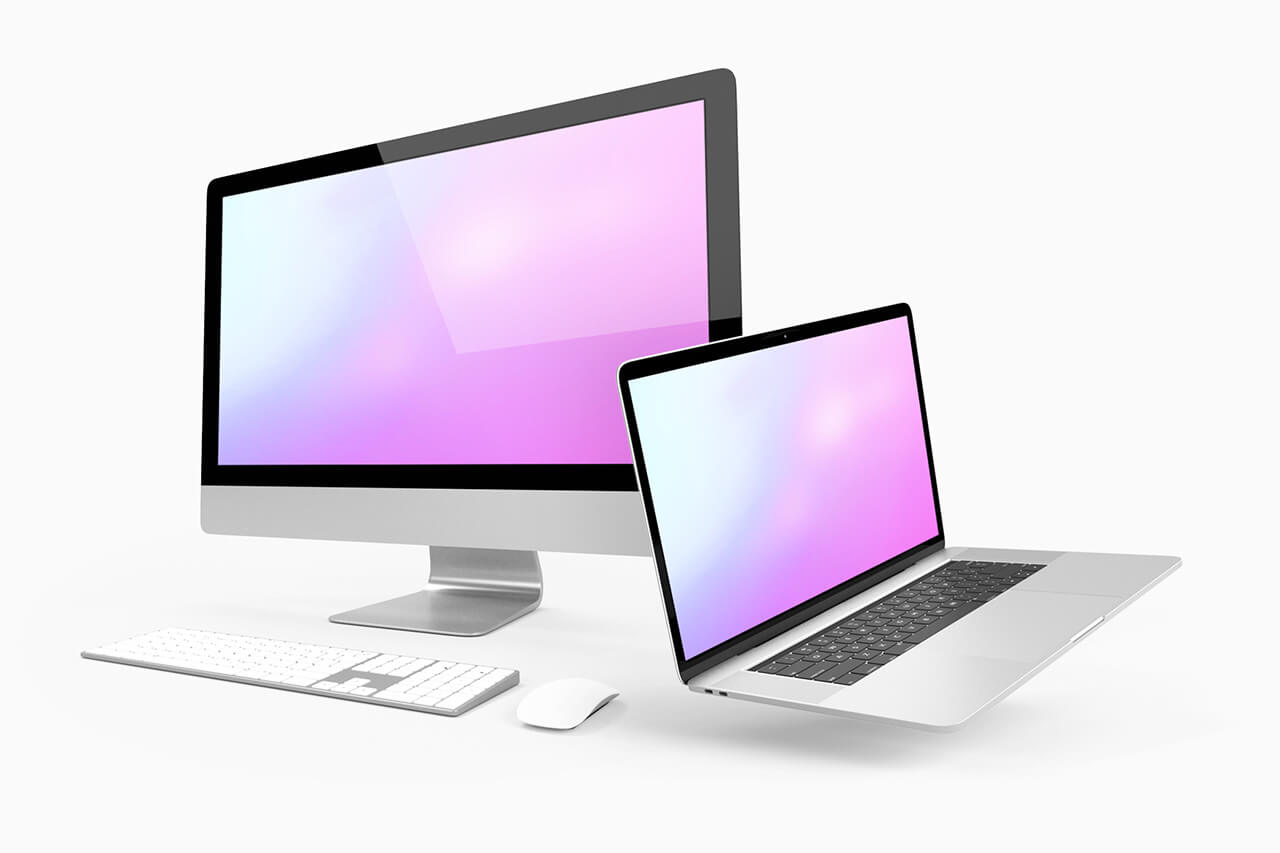 Beauty and the best? I think they both look beautiful but are still powerful as animals! Use this mockup template if you wish to showcase your image or website simultaneously on the Macbook and iMac.
---
22. App Launch Website Mockup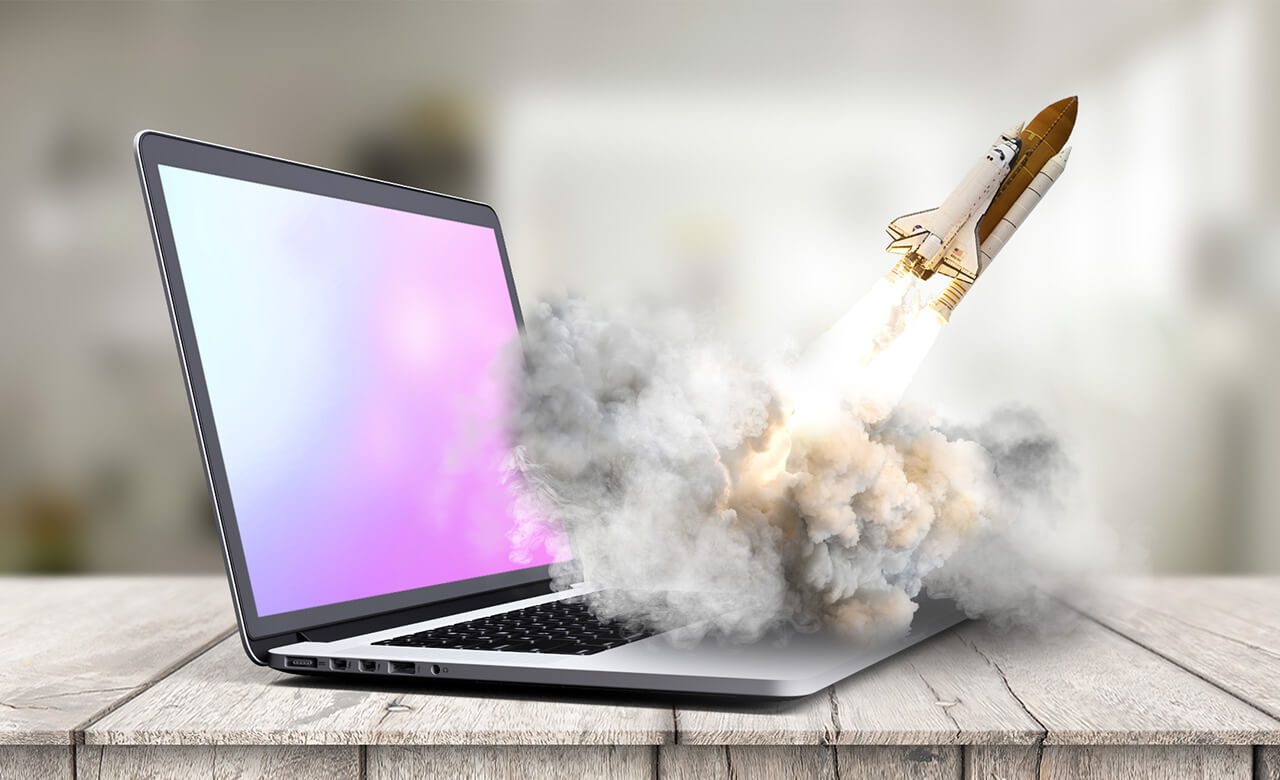 Get your website off the ground with this mockup template featuring a rocket launching from a laptop keyboard. Bye bye Elon Musk and NASA because this app is going to the moon and back.
---
23. Macbook on Desk Mockup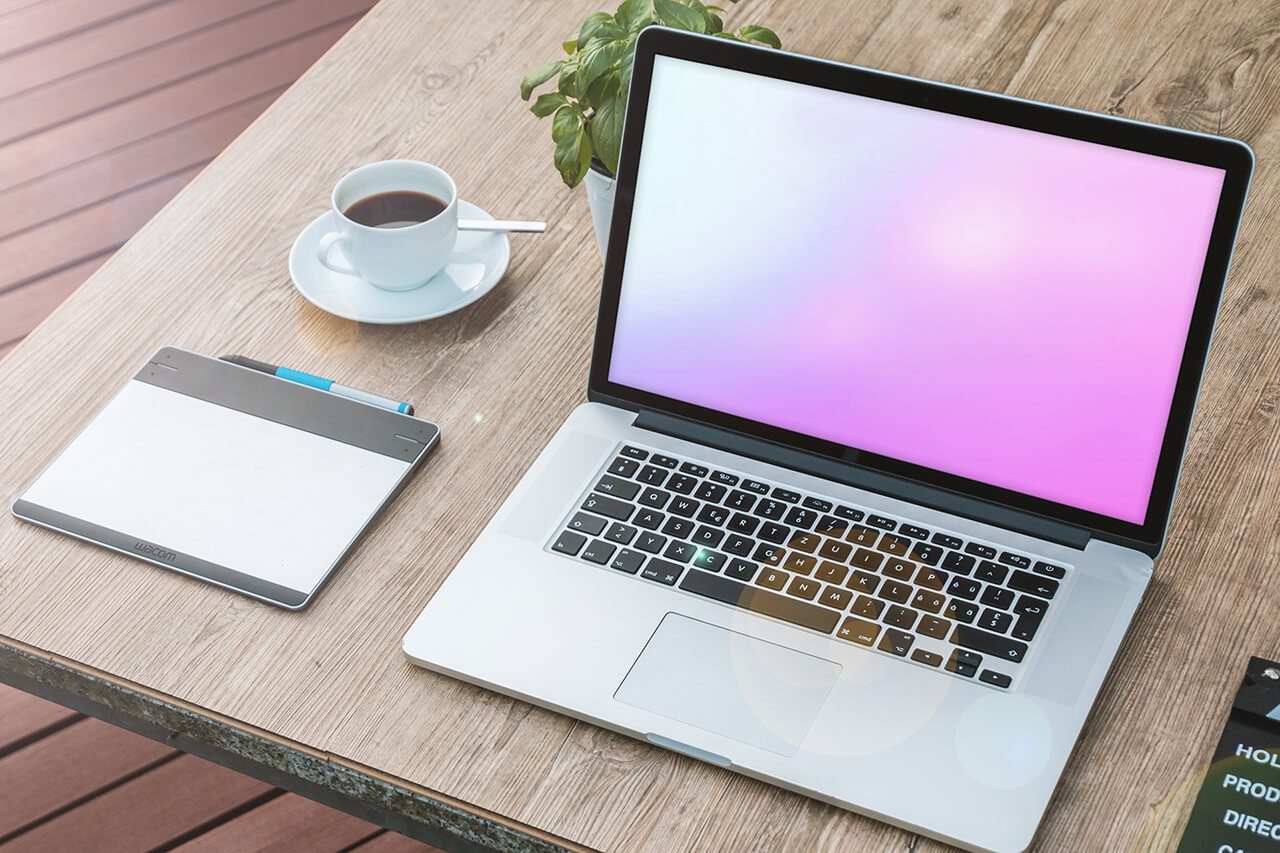 Kudos to the photographer of this beautiful mockup shot featuring a laptop on a wooden desk, next to a touchpad, coffee and a movie clapper.
---
24. Three Apples on a Desk Mockup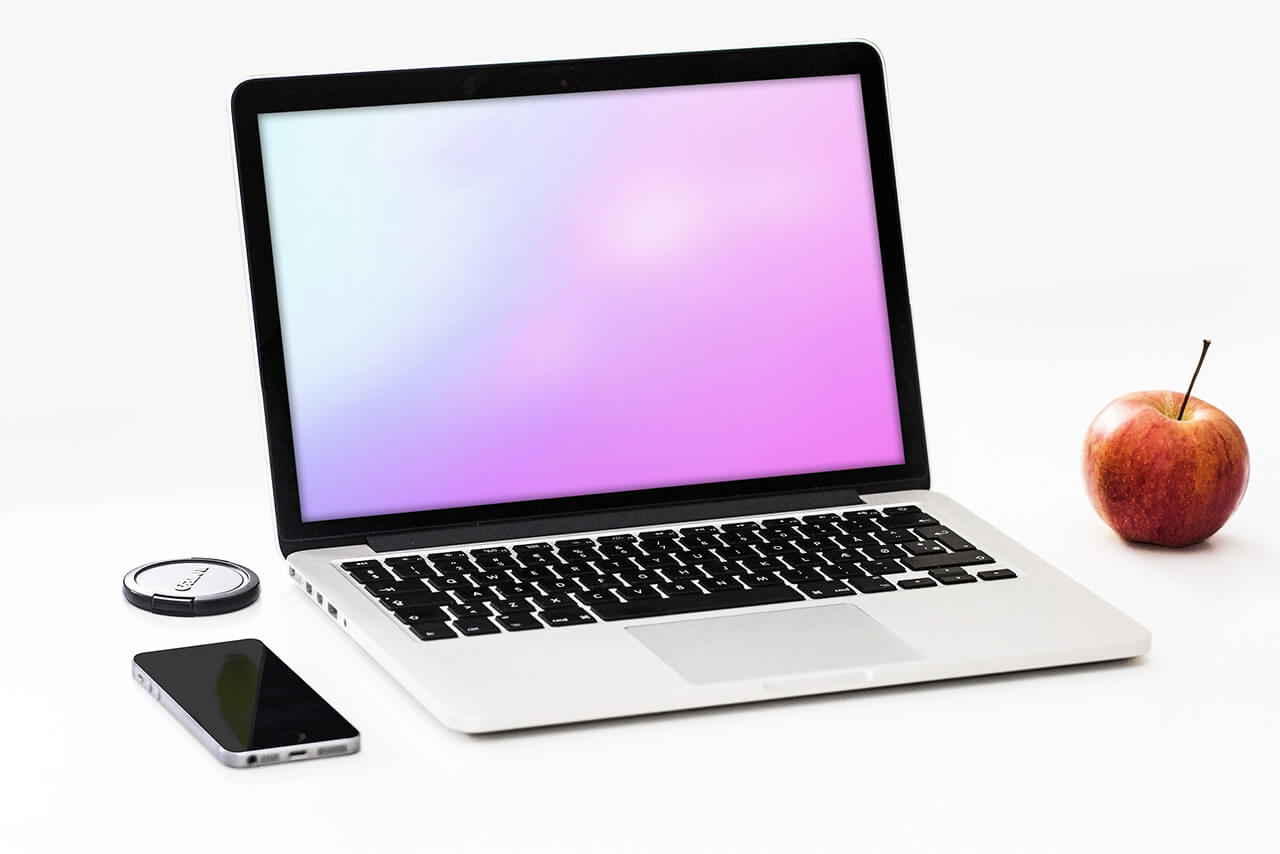 Time for an apple harvest! Use this minimal yet beautiful mockup scene for showcasing your content on a Macbook which is lying on a white desk, next to an iPhone and… well an apple.
---
25. Woman Using Macbook Mockup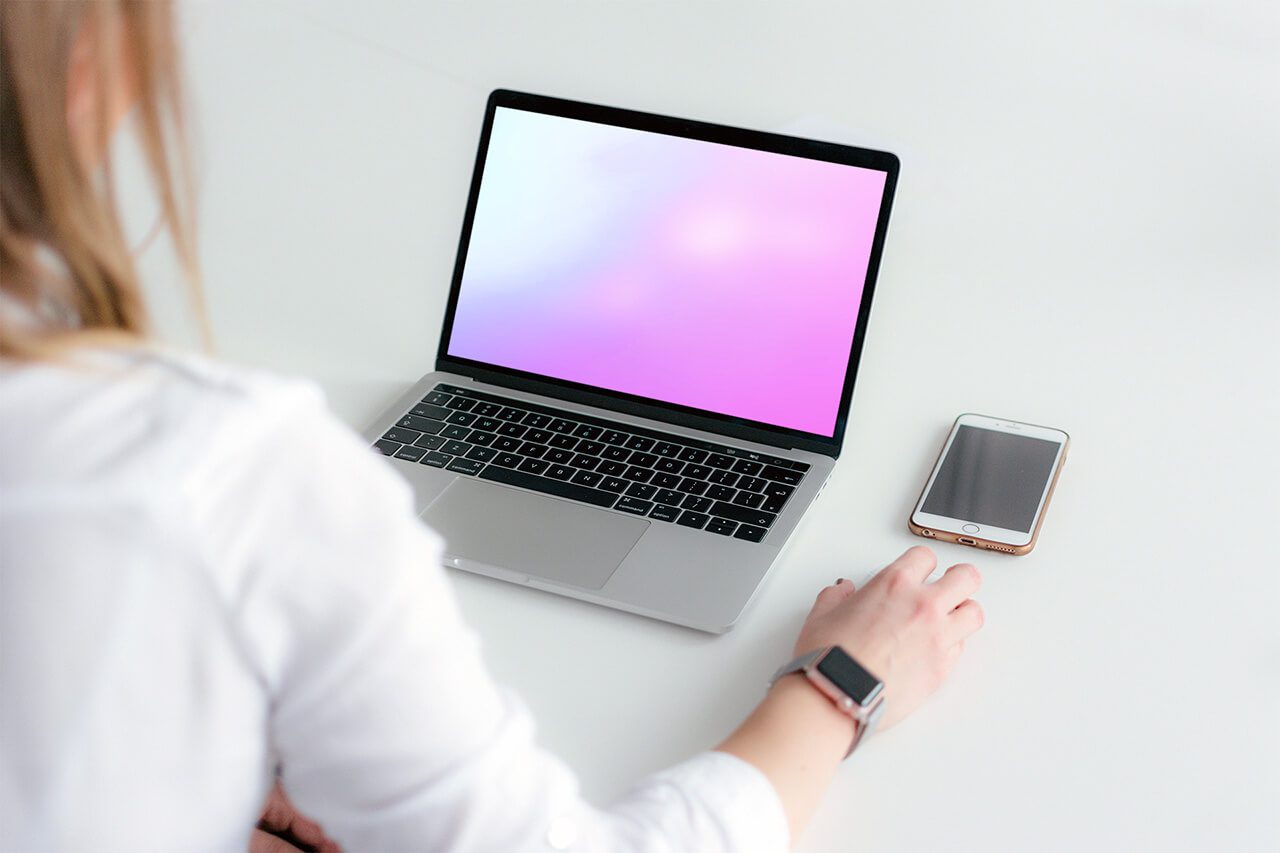 Another mockup templates with 3 apples on a desk! Place your website screenshot into this scene which features a real Apple fan working on a Macbook laptop.
---
26. Laptop on Wood Desk Mockup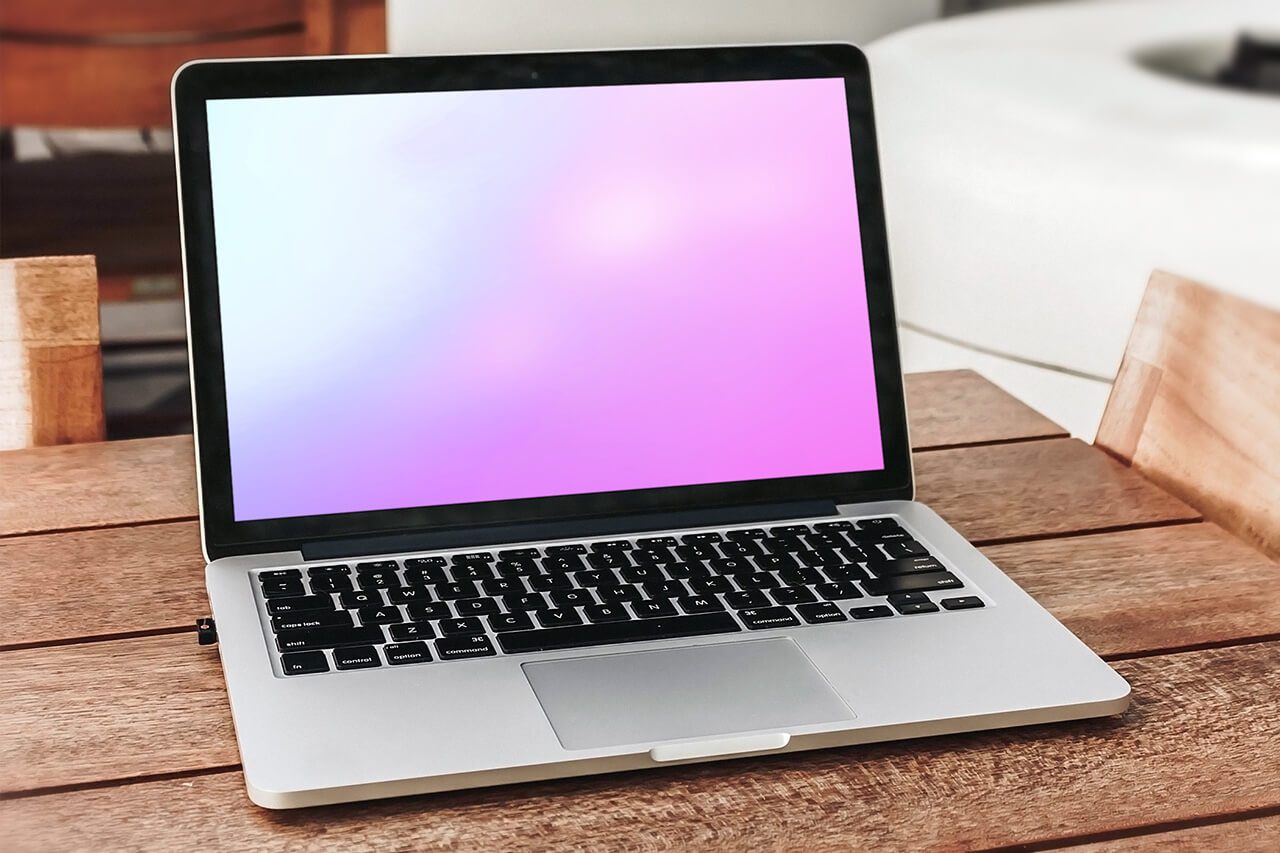 Need a more casual mockup? This template might come in handy. For instance you can advertise your home or entertainment related which does not belong in the regular office scenery where most Macbook mockups are displayed
---
27. Professional Website Mockup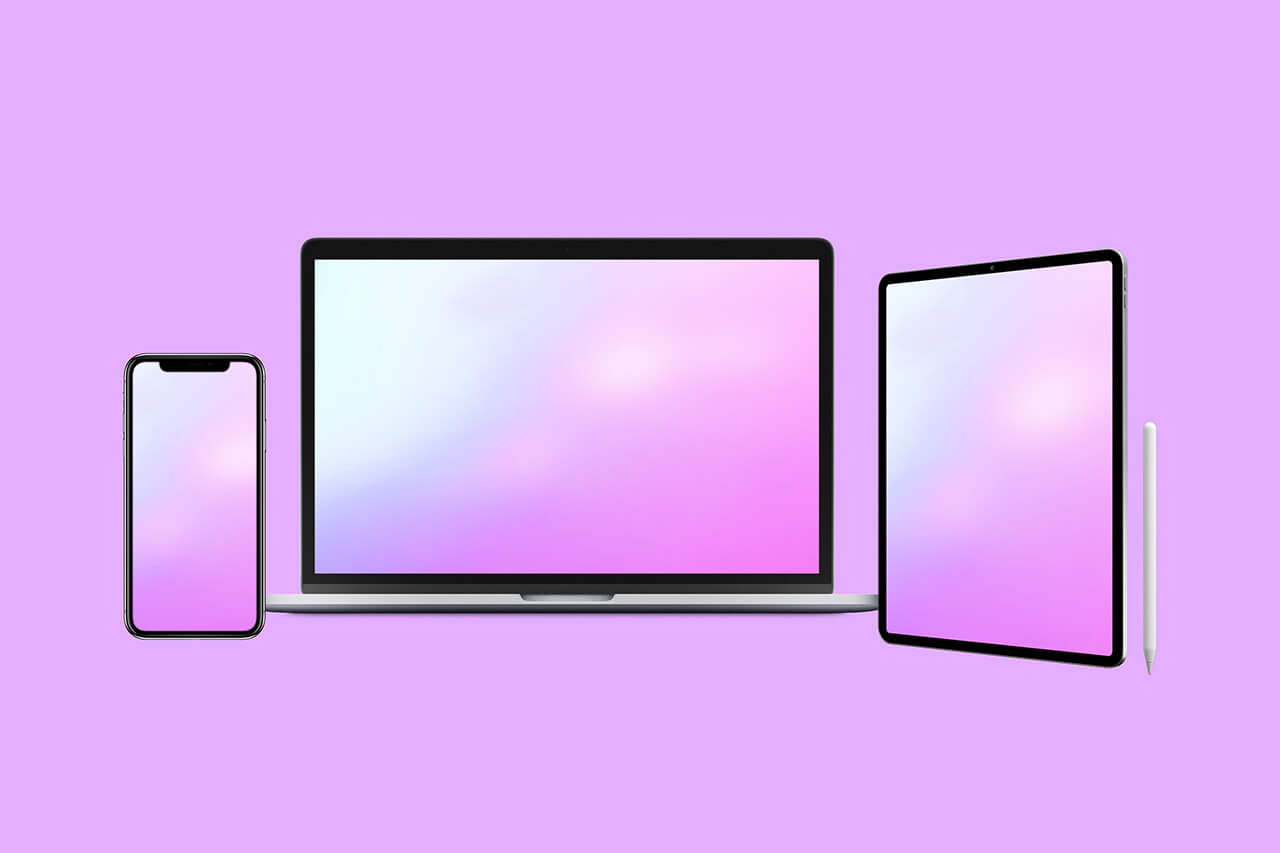 In contrast to the previous template, this mockup is all about looking professional and displaying that your app is available on all IOS devices and screens – get it how you like it.
---
28. Double Macbook Pro Mockup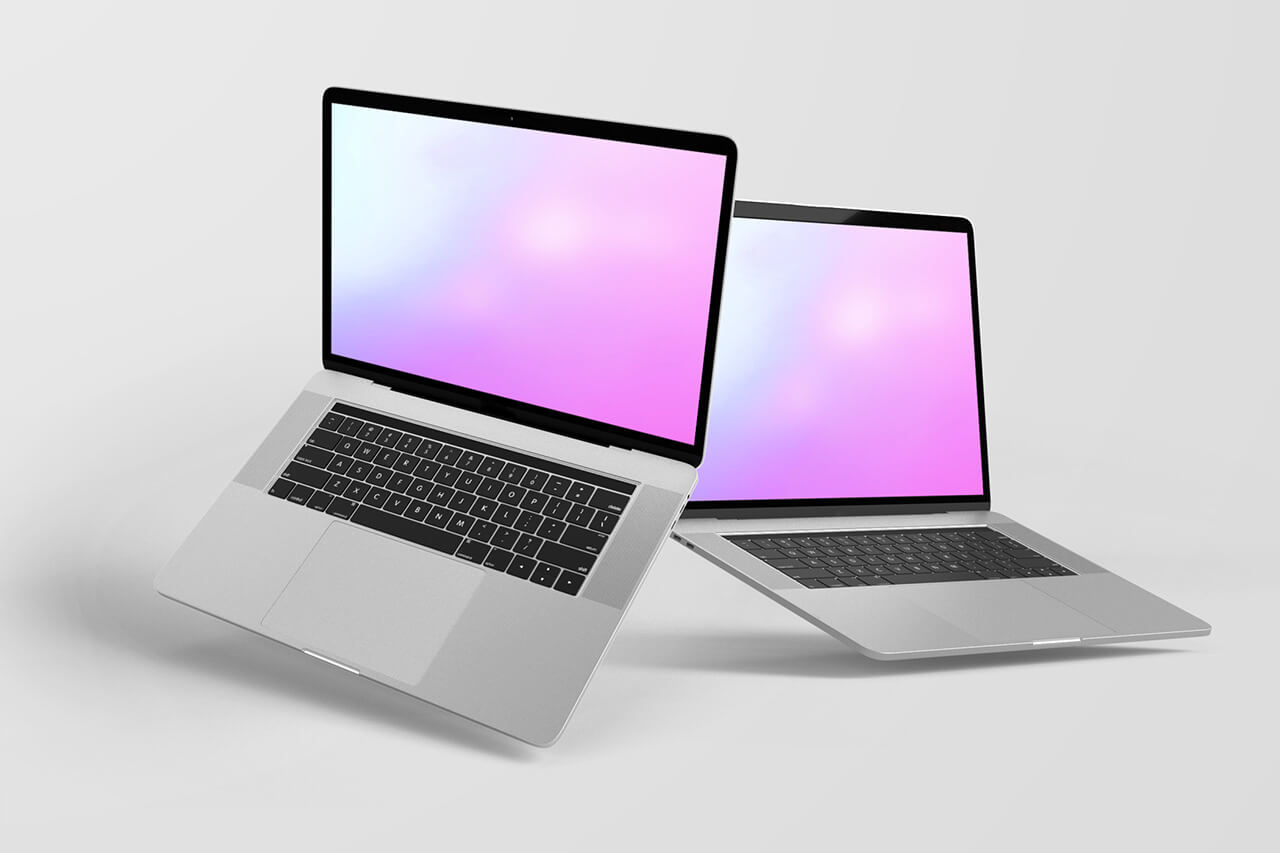 Not only is this mockup beautiful, but it's also very practical. Sometimes you need more than just one placeholder per mockup, so this template is perfect for showcasing 2 website designs at the same time.
---
29. Isometric Multi Device Mockup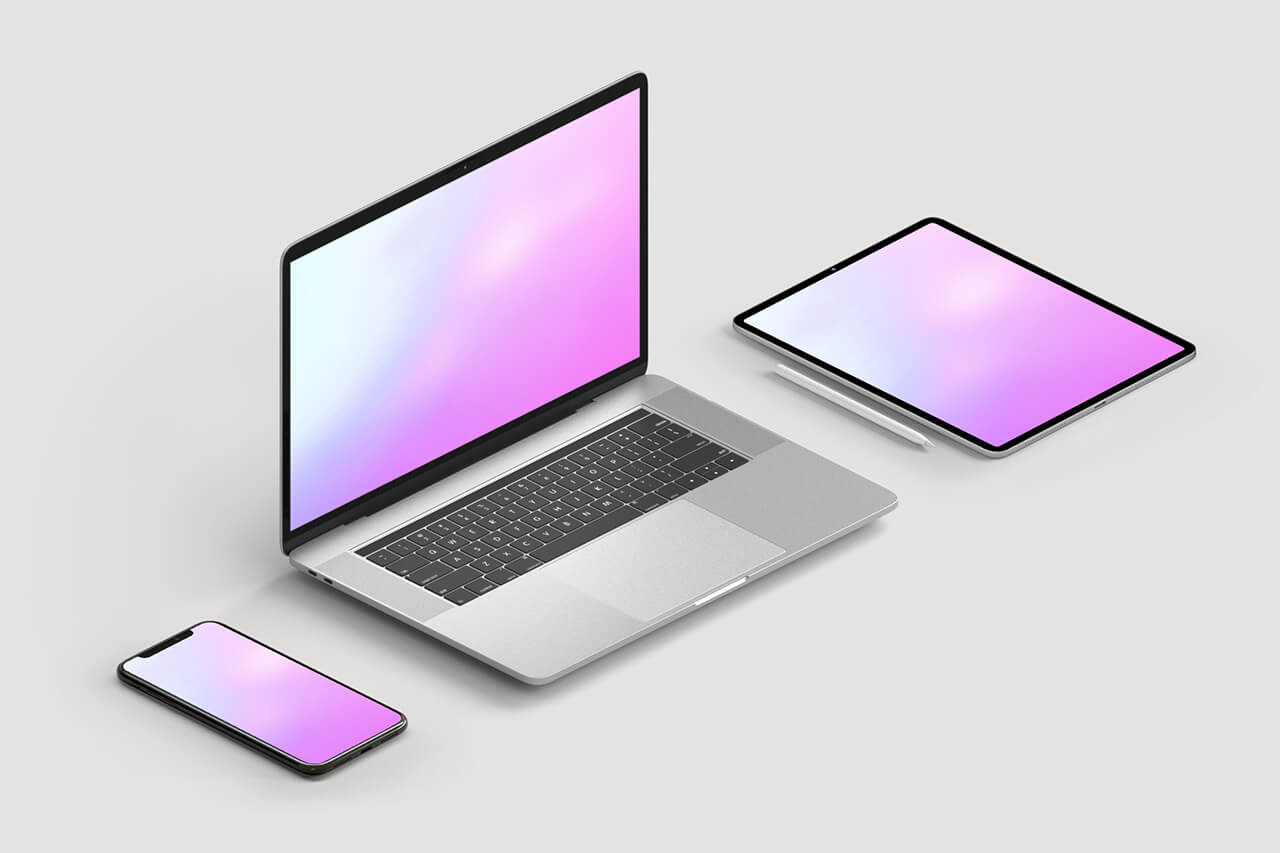 Use this 3D isometric website mockup template if you wish to showcase that your site is available and accessible on all devices: desktop and mobile. In addition you can combine it with our other isometric mockups and make more awesome computer game like content.
---
30. Zero Gravity Macbook Mockup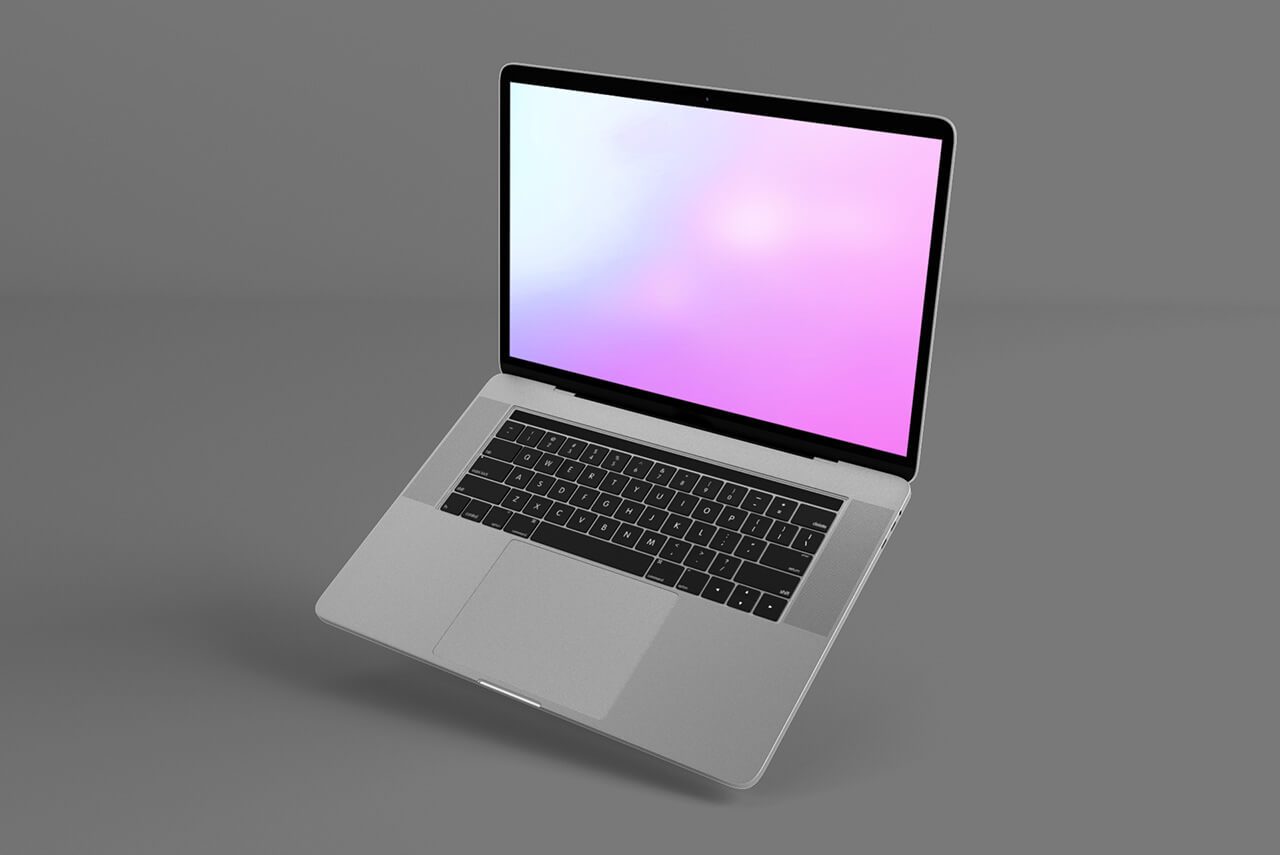 Make your website look weightless with this mockup template which features a Macbook Pro hovering above the surface. For instance you can use it to advertise your new website design or use it for making a catchy social media ad.
---
31. Closeup Website Macbook Air Mockup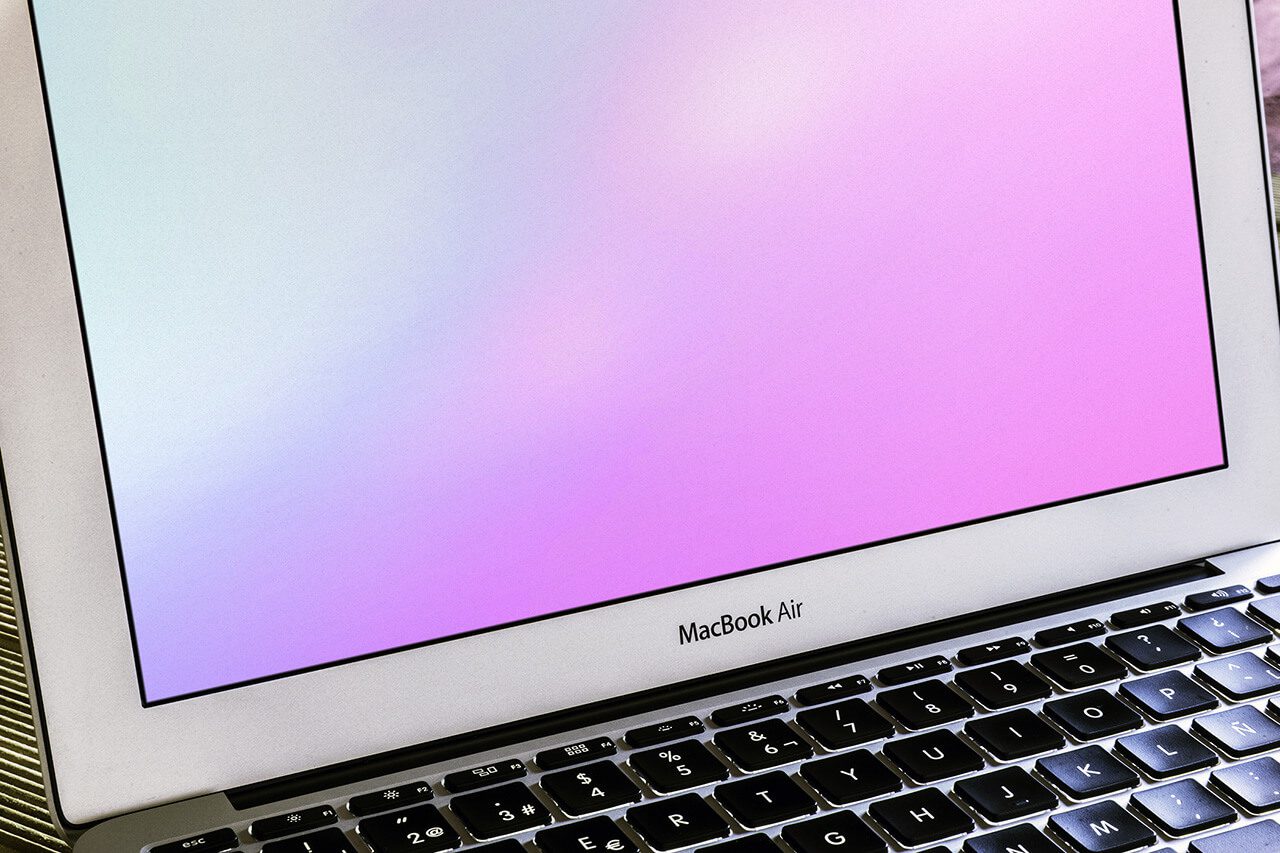 How close is close? I think this is pretty close, don't you think? A closeup mockup template for showing the fine details of your website on a Macbook Air screen.
---
32. Isometric View of 3 Macbooks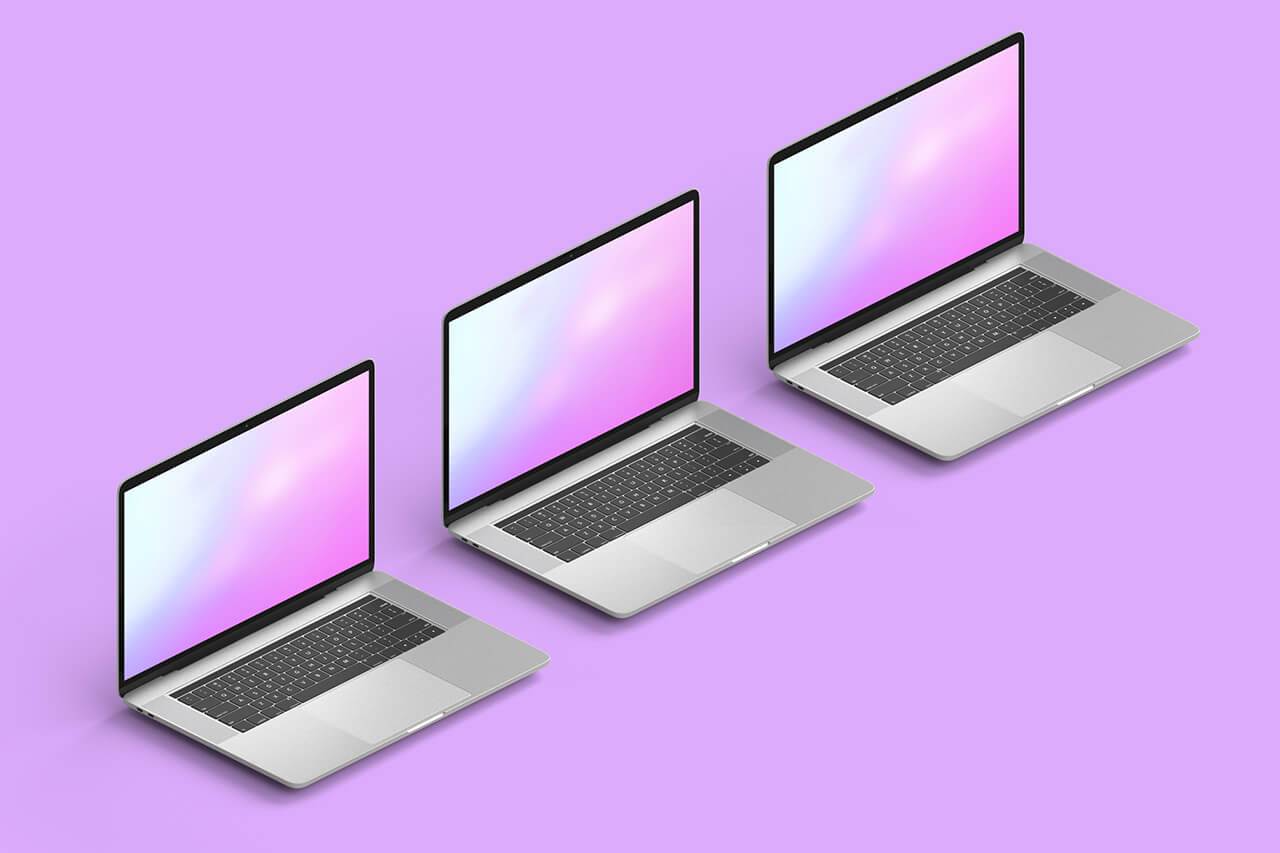 When 2 is not enough then 3 will do the job! Therefore you can place your 3 different images into this mockup template and showcase different variations of your design or creative presentation slides.
---
33. Turned View of Macbook Pro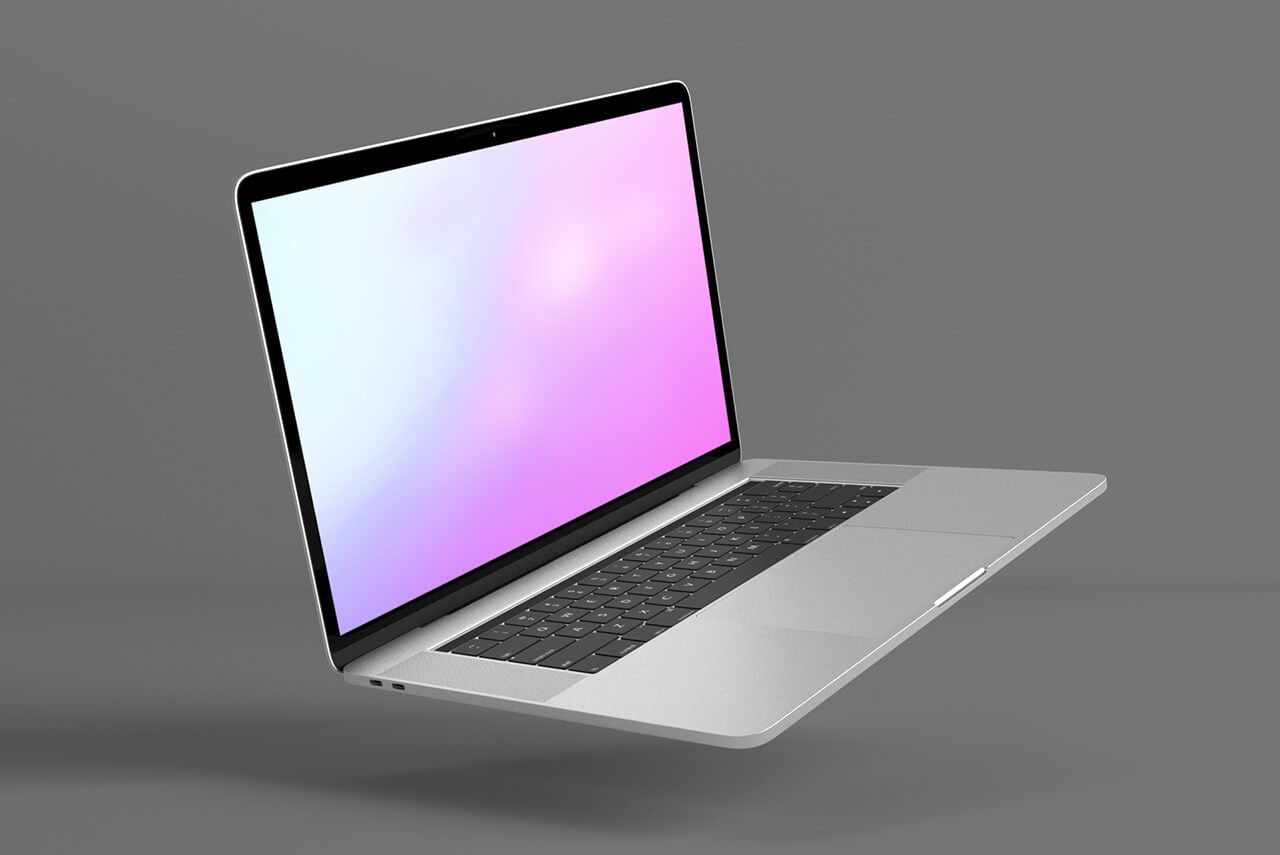 And yet another floating mockup template which features the Macbook hovering above the surface? Aren't you getting tired by all of these? If you are, then I suggest you shouldn't look at the next mockup!
---
34. Zero Gravity Website Mockup Maker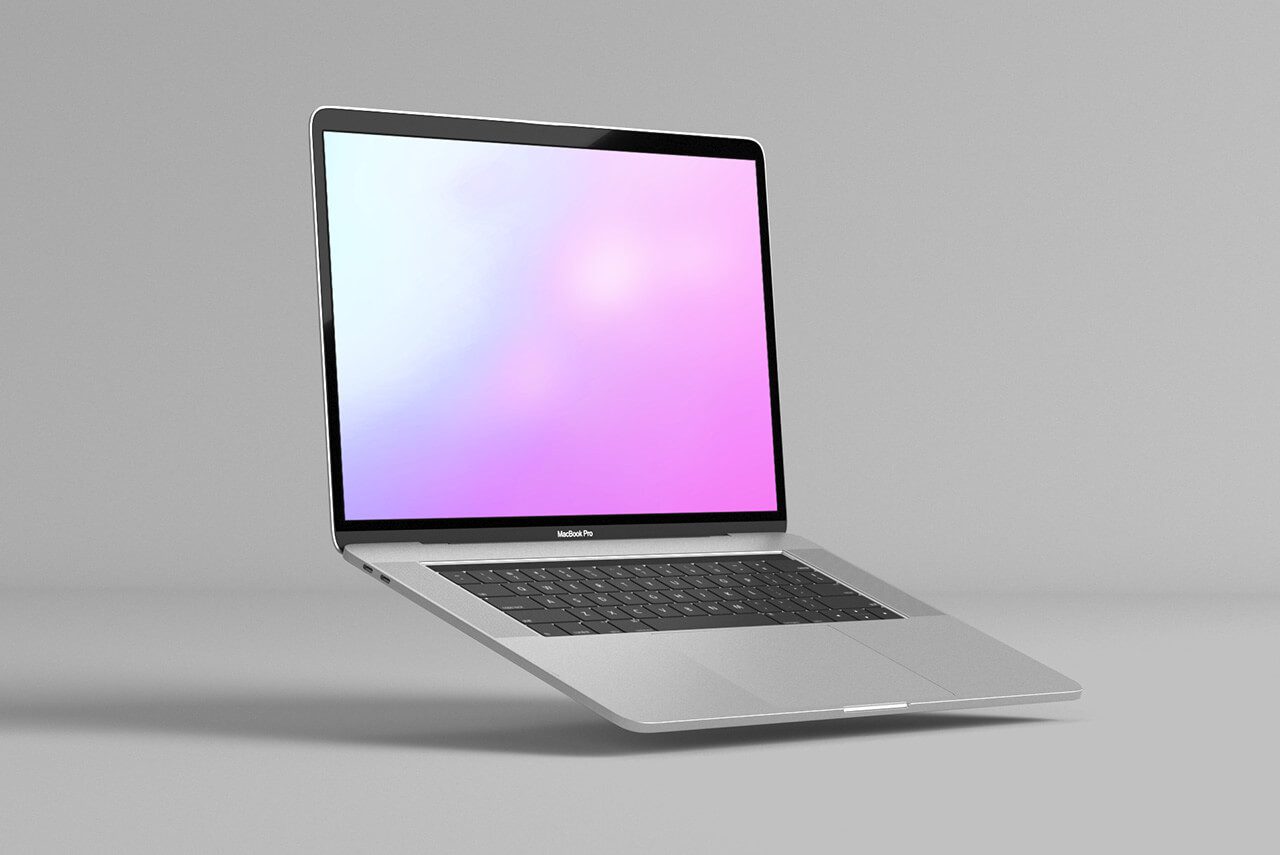 A creative design needs a creative mockup. Therefore place your website screenshot into this mockup scene and I guarantee it will look good!
---
35. Secure Website Mockup Template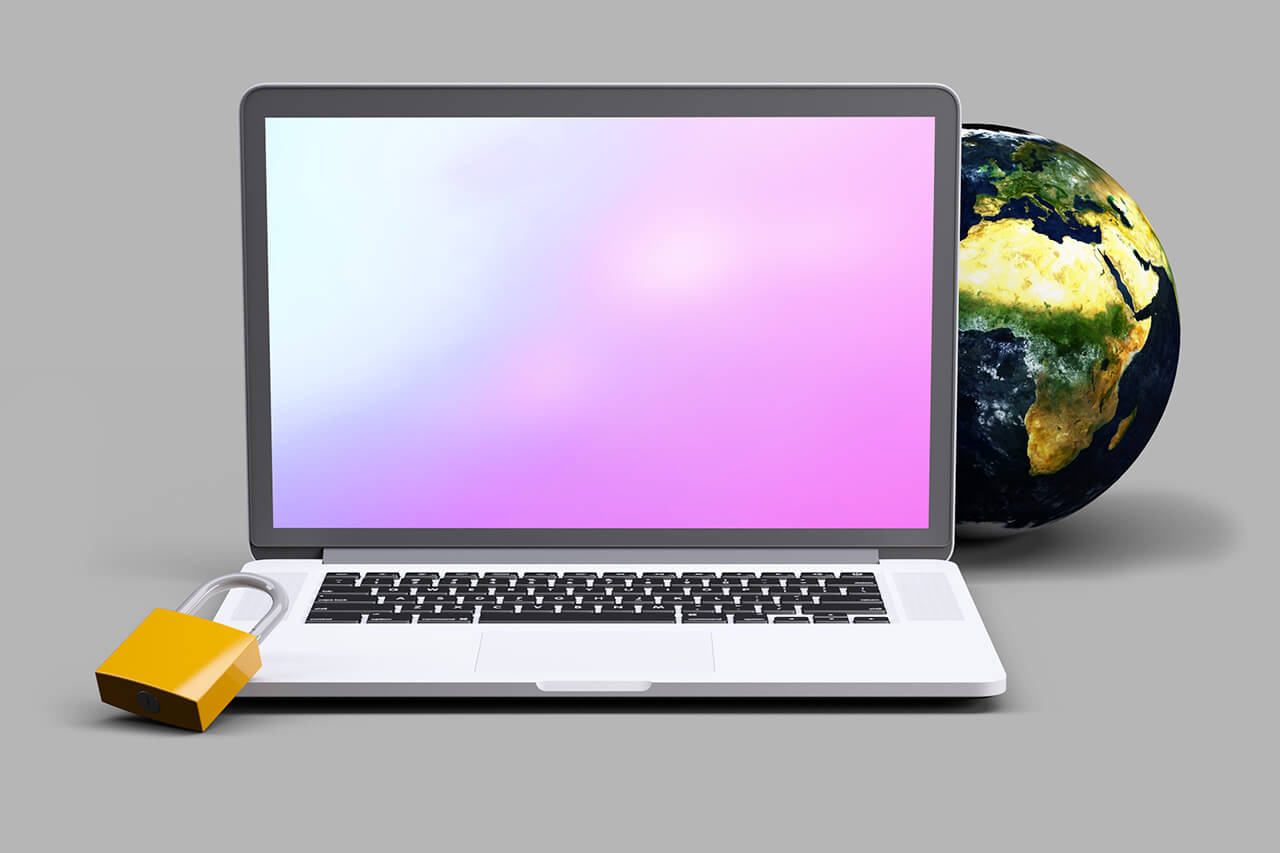 Website security is a big issue! Even big names like Facebook and Google get hacked occasionally, so it's important to stay up to date with the latest security updates! If you think your web is secure, then why not showcase it with this mockup?
---
36. Macbook Air Website Mockup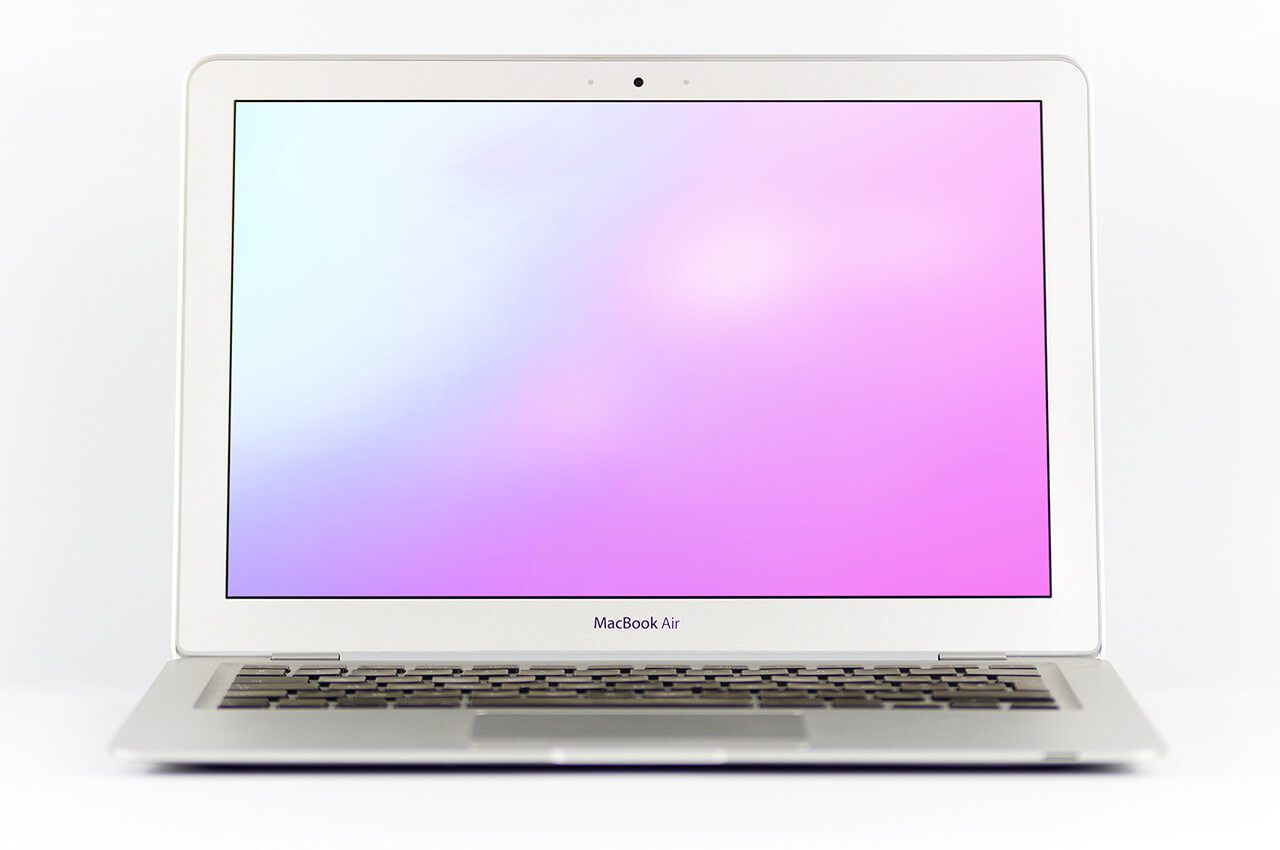 It looks like this Macbook is on a diet. That's right, it's the Macbook Air which is thin as… air. If you like skinny laptops then this mockup is perfect for you to showcase your website.
---
37. Isometric Laptop Mockup Template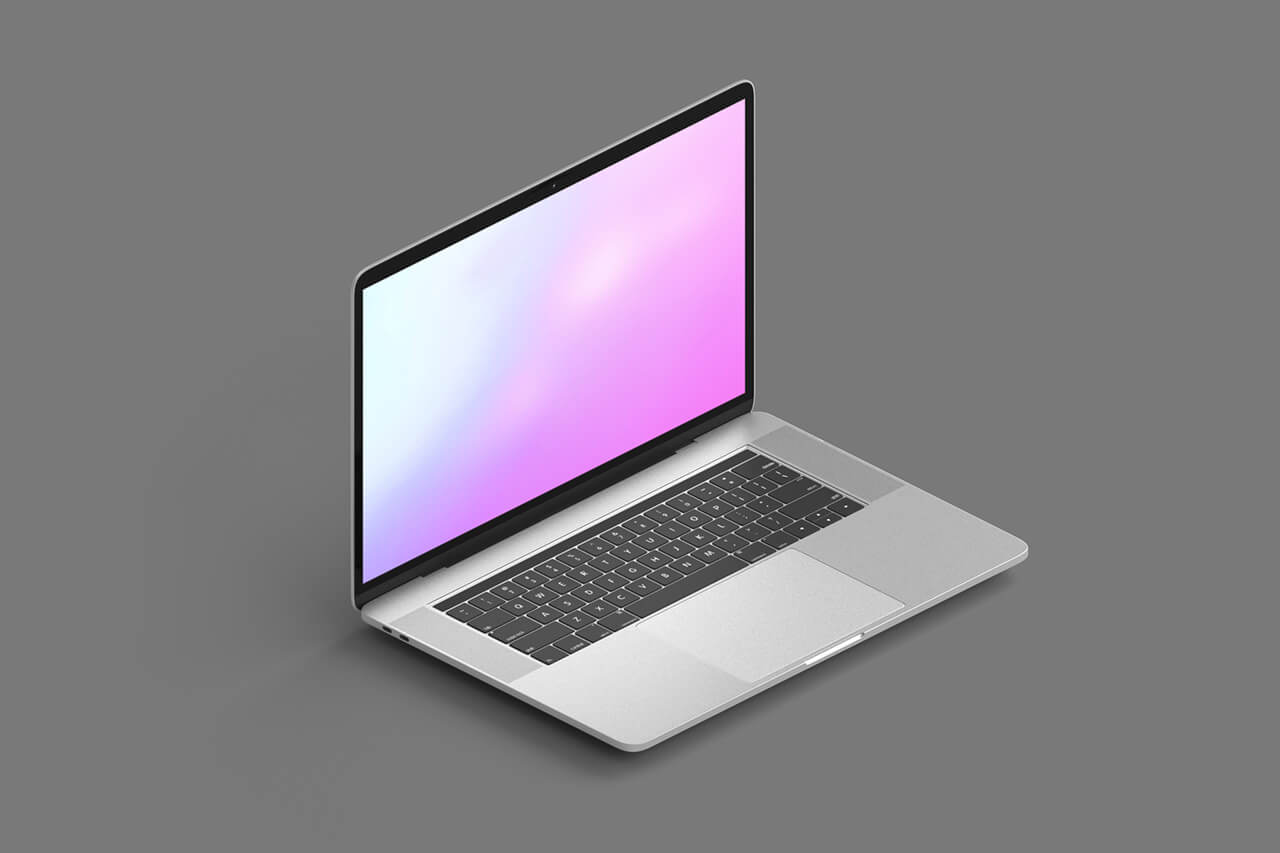 Use this beautiful and also 3D isometric laptop mockup for promoting your website from a perfect perspective angle. Add your own background color or save the image as a transparent PNG and combine it with other isometric elements.
---
38. Isometric Laptop Mockup 2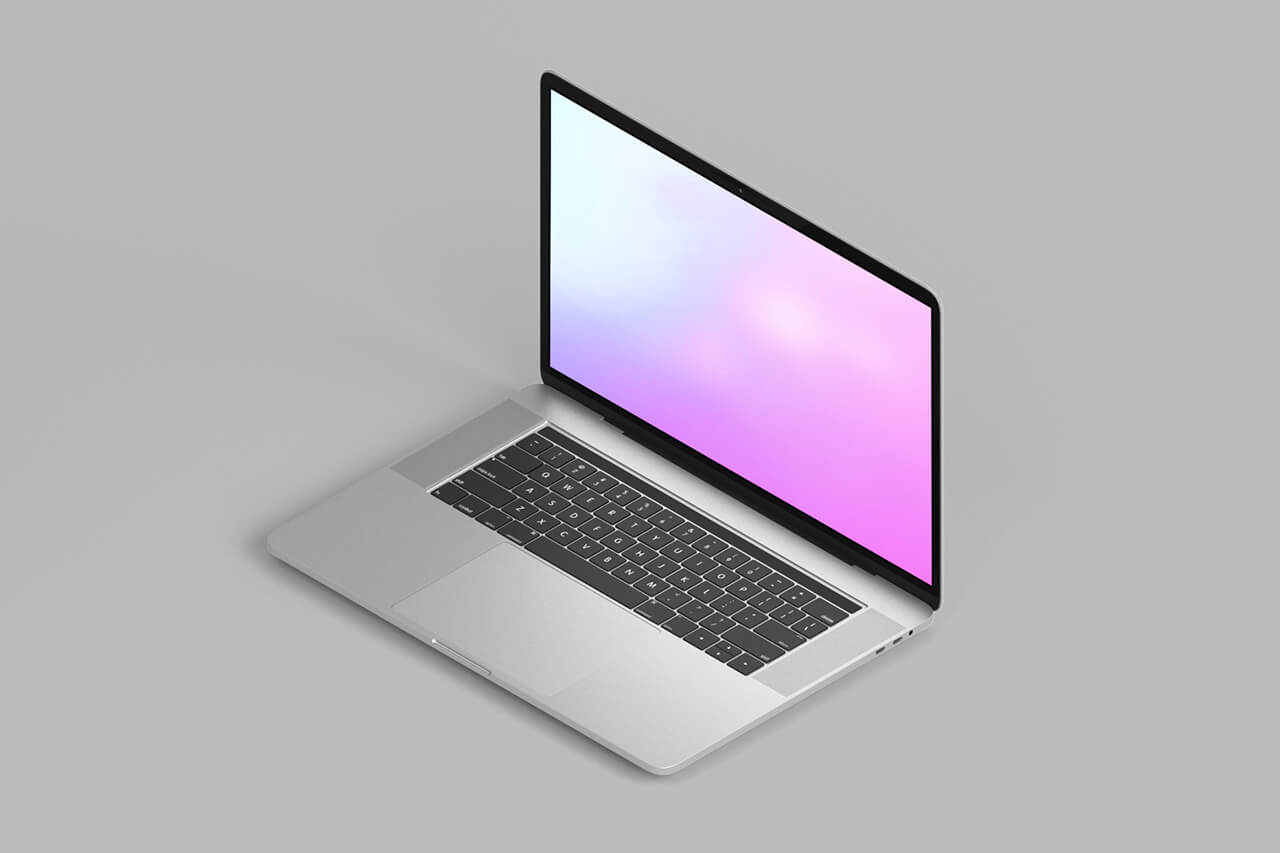 Same as the previous mockup, only from a different angle. As a human you probably feel like one side of your face is more handsome? Which is it? Left or right? Macbook prefers to mostly pose with his left side on photos!
---
39. Macbook Air Mockup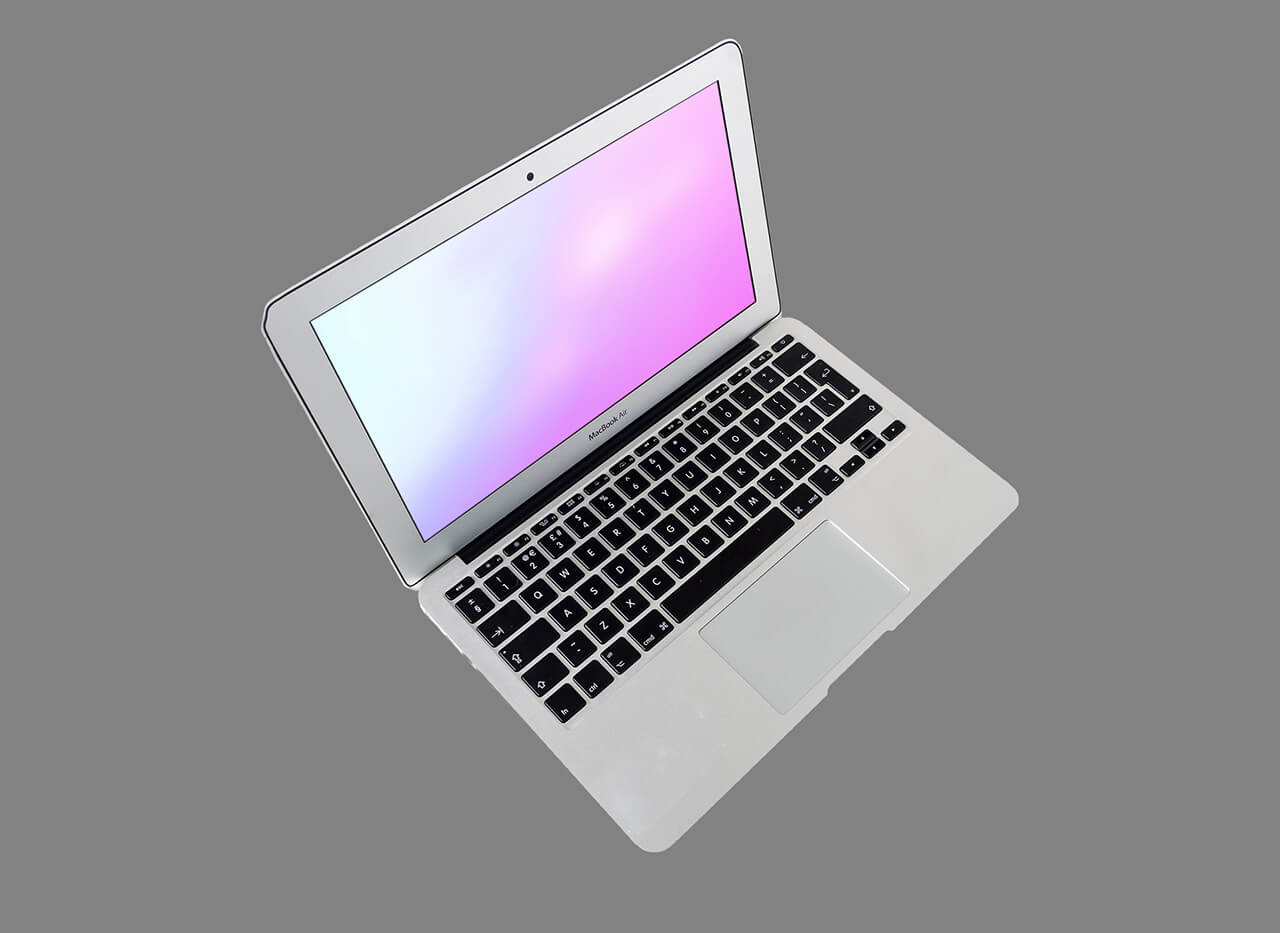 Is this Macbook falling or rising into the Air? Did you get it? Use this Macbook Air mockup for showcasing your beautiful website on a beautiful laptop.
---
40. Double Macbook Pro Mockup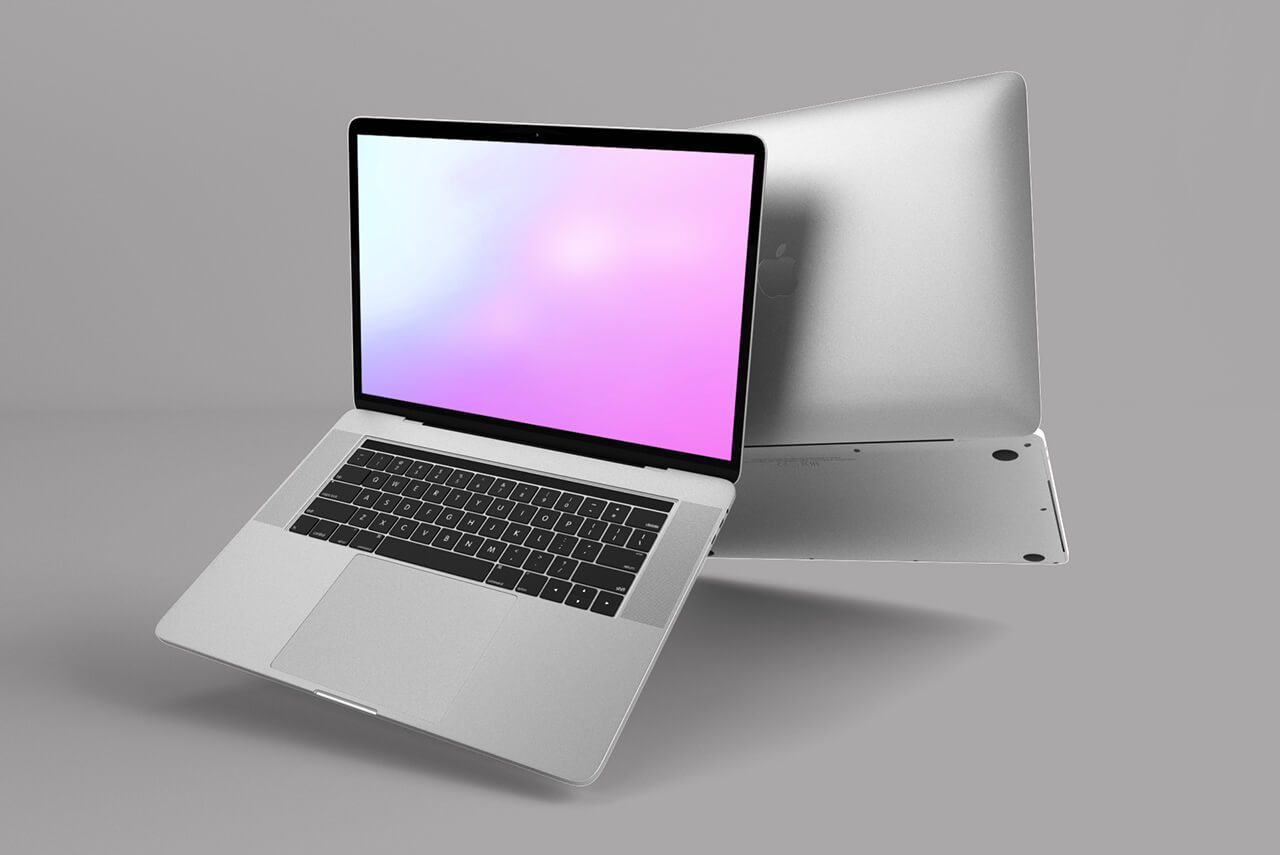 Double trouble? Use this creative 3D website mockup for promoting your image on a flying Macbook which has partnered with another Macbook… and now they are gracefully dancing… just kidding, it's the last mockup and I have pretty much nothing more to say, apart from the fact that my fingers are hurting from typing descriptions…
---
All Templates Include Transparent PNG Background Option
If background colors are not your thing then simply download all isolated Macbook mockups as transparent PNG images and easily incorporate them into your website or existing scene.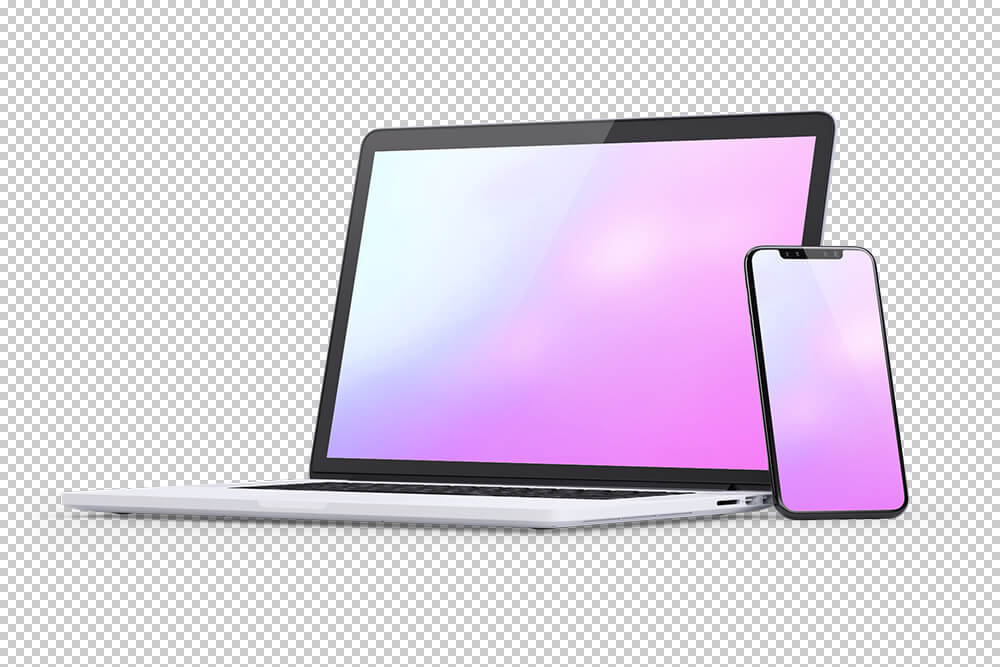 The Conclusion
What more can I say? It's seems people really enjoy a Macbook for showcasing their website design portfolio or any kind of content really.
In fact it seems Macbook is the default word for a laptop these days.
It's a beautiful laptop and definitely stay tuned if you wish to see more templates like this. We're constantly adding new Macbook mockups into our library.
Visualize your design Use a product mockup to showcase your design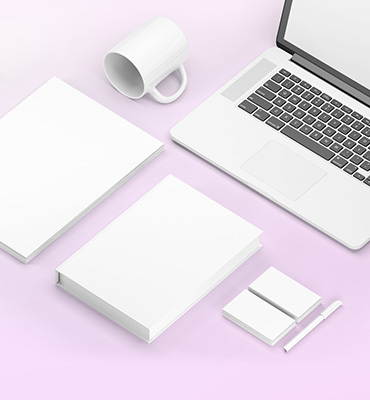 Create your design Use our templates to create delightful designs for any medium